Our favourite desserts from restaurants and pastry shops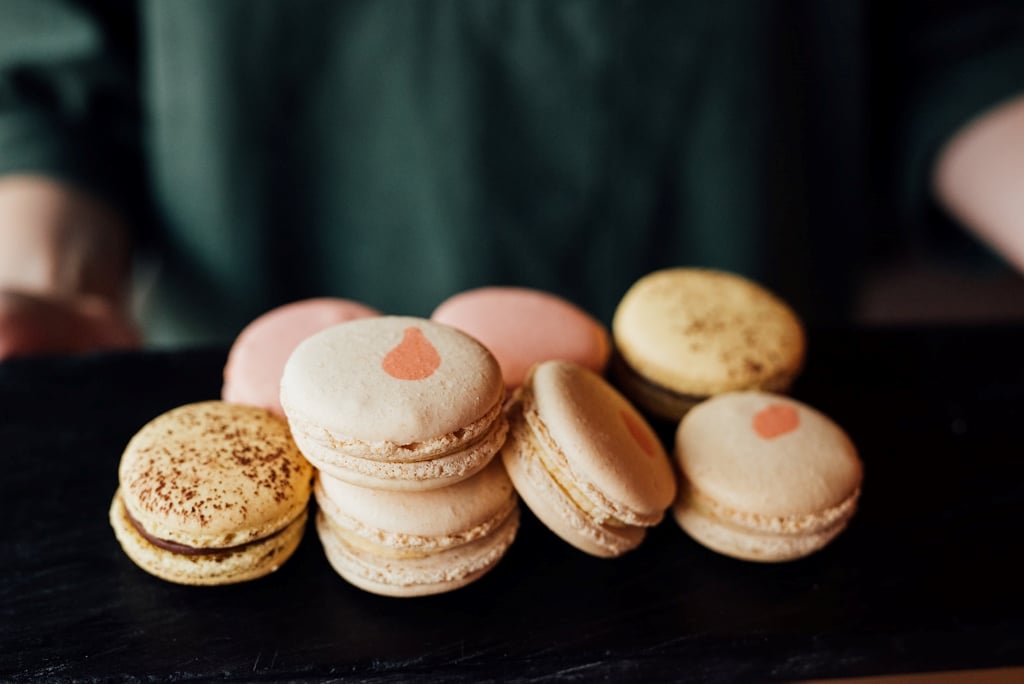 On the occasion of this year's Valentine's Day, here are a few sweet ideas to celebrate the holiday of confined lovers with dignity.
Whether you have a sweet or salty tooth, there are some desserts in town that are worth the detour to end a dinner in style. And so, in collaboration with Cacao Barry, a famous chocolate manufacturer, we present to you today our favourite desserts, superb creations of our Montreal chefs.
Founded in 1842, the world-renowned company Cacao Barry has accompanied culinary professionals from the conception of their recipes to their realization with exceptional products. All the while helping them discover the diversity of flavours and origins, and thus, truly open the doors to the sensory riches of cocoa. The diversified range of Cacao Barry products allows chefs from all over the world to give free rein to their imagination and to push their creativity even further. It goes without saying that the desserts in this list are made with great precision but above all with the best possible ingredients to offer the customer a moment of pure happiness.
From the chocolate cake to the rum baba to the lemon meringue pie, each dessert presented here makes the reputation of the place and will turn you into a fan sooner than expected.
Take our word for it, each of these creations is worth saving a little room for dessert.
P.S.: Tastet and Cacao Barry share the same values: Cacao Barry chocolate is indeed 100% sustainably grown and environmentally friendly.
Also, check out our lists of the best brownies, lemon pies and tarts.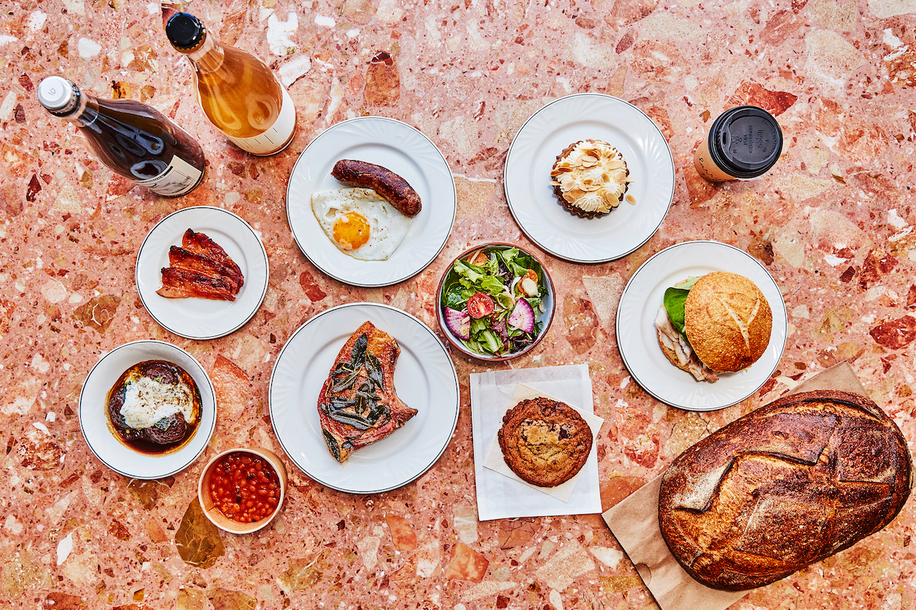 The Banoffee A favourite Mile End address with a European flair, the establishment reinvented itself during the pandemic to become Larrys+ and offers its gourmet clientele a wine store and fine grocery formula. The take-out menu includes the famous "Banoffee" which has made many a customer fall in love with it and whose arrival on the menu is eagerly awaited every year.
5201 Boulevard Saint-Laurent
Montréal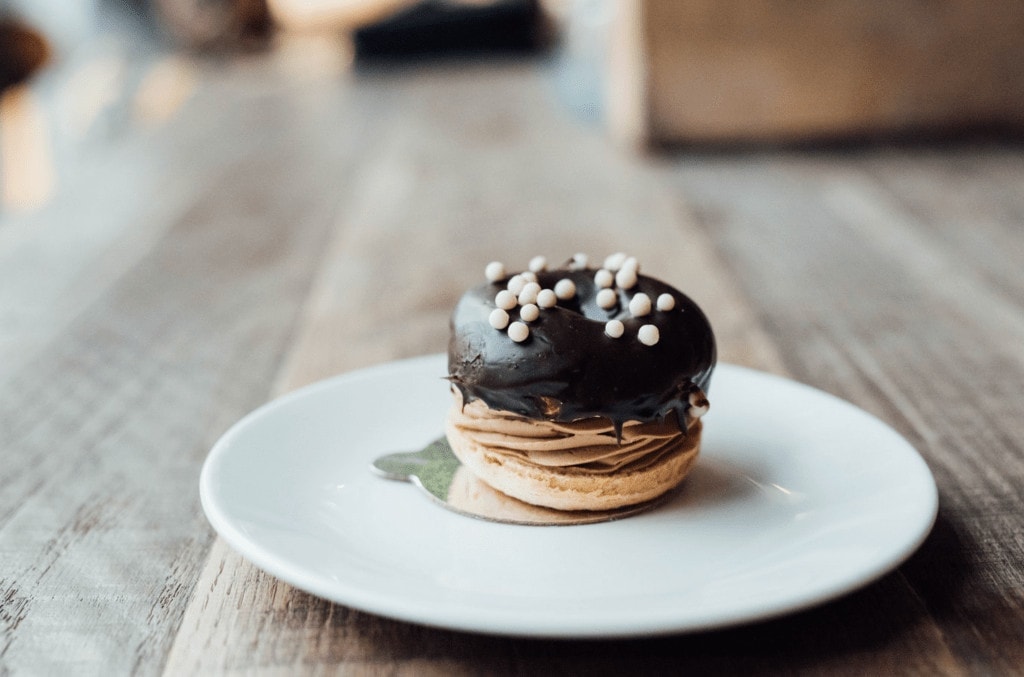 The Lemon Meringue Pie A successful Montreal bakery, La Bête à Pain charms the Montreal public with everything it does. From freshly baked bread to ready-to-eat pastries, everything is made with care and delicacy. The pastries are no exception to the motto and the house offers an absolutely divine lemon meringue pie. In family or individual sizes, it's an ideal little treat for any occasion.
195 Rue Young
Montréal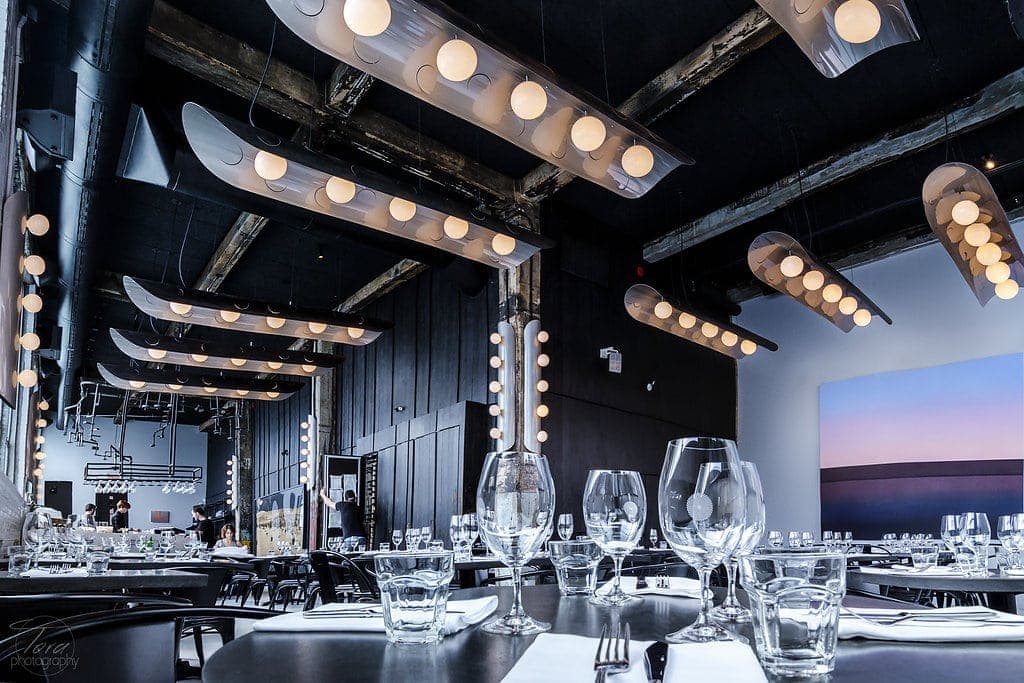 Tiramisu Masami style and espresso Each visit to Le Serpent remains etched in our memories and for good reason. All the elements are in place for an unforgettable experience. The decor, the service and the menu are thought out to the smallest detail. The talented pastry chef, Masami Waki, prepares a fine dessert menu; a true treat for the taste buds. Among other things, we enjoy their tiramisu Masami style and espresso to complete a royal dinner!
257 Rue Prince
Montréal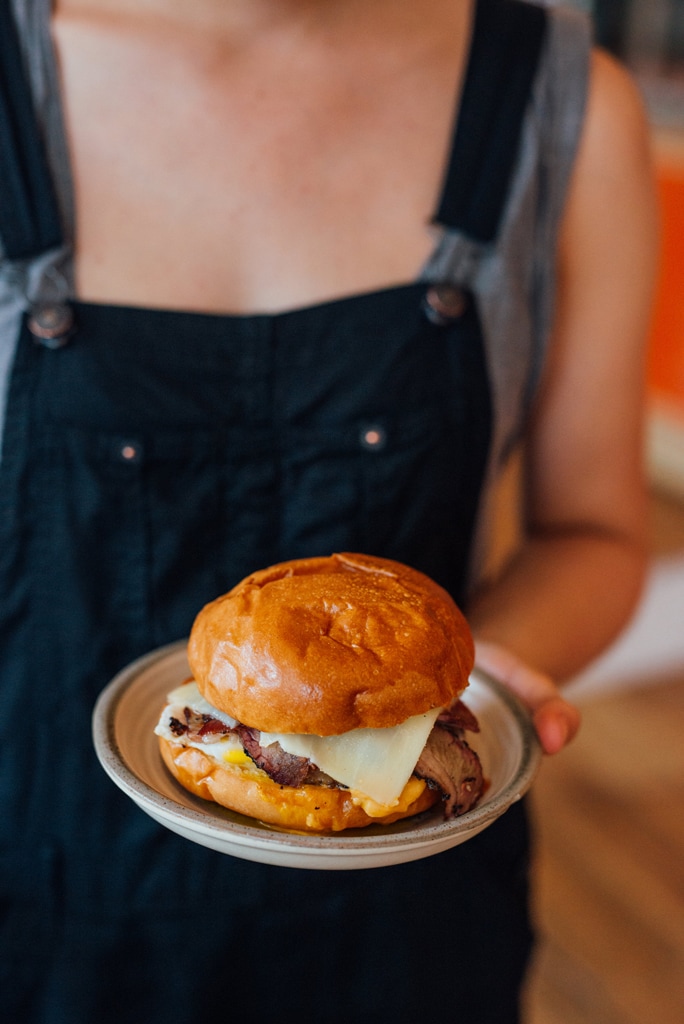 The Kouign Amann Butter, always more butter. Hochelaga's beloved cafe-pastry shop prepares delicious pastries to devour on the go at any time of the day. Among the great classics of the house, the Kouign Amman is applauded with every bite. Well buttered, the puff pastry is crispy as desired!
2009 Avenue de la Salle
Montréal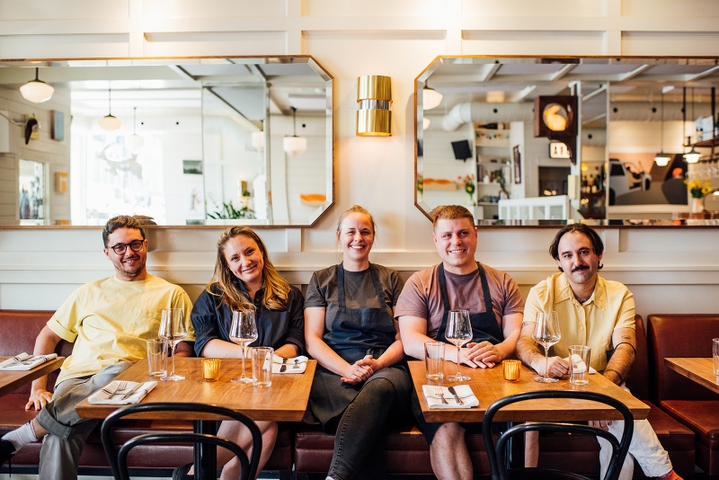 Carrot and buckwheat cake Mon Lapin wine bar is living proof that you don't have to be labeled a "pastry shop" to make great desserts. Tried and tested when the address could still welcome its customers in its dining room, the carrot and buckwheat cake has become a staple of the take-out menu. If you weren't a carrot cake fan before, Mon Lapin will certainly convert you.
150 Rue Saint-Zotique East
Montréal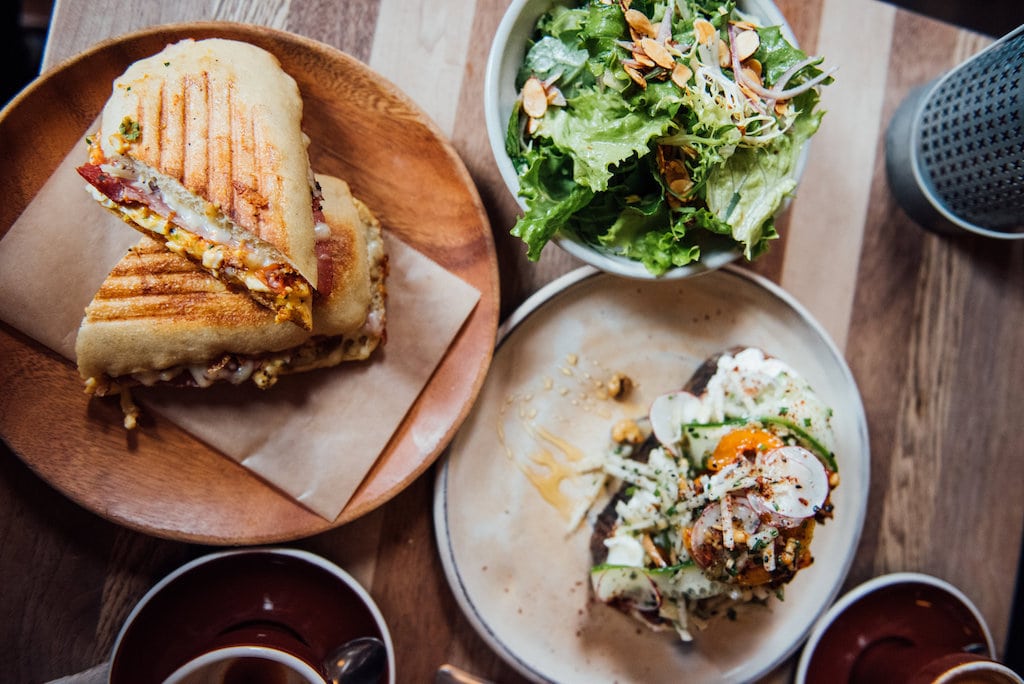 Chocolate brownies This list would not be complete without the famous chocolate brownies from Olive et Gourmando. Chocolate lovers will be delighted with this dessert of choice! Olive et Gourmando is simply gourmet comfort food. Don't hesitate any longer to visit on a dreary day or to please a loved one!
351 Rue Saint-Paul Ouest
Montréal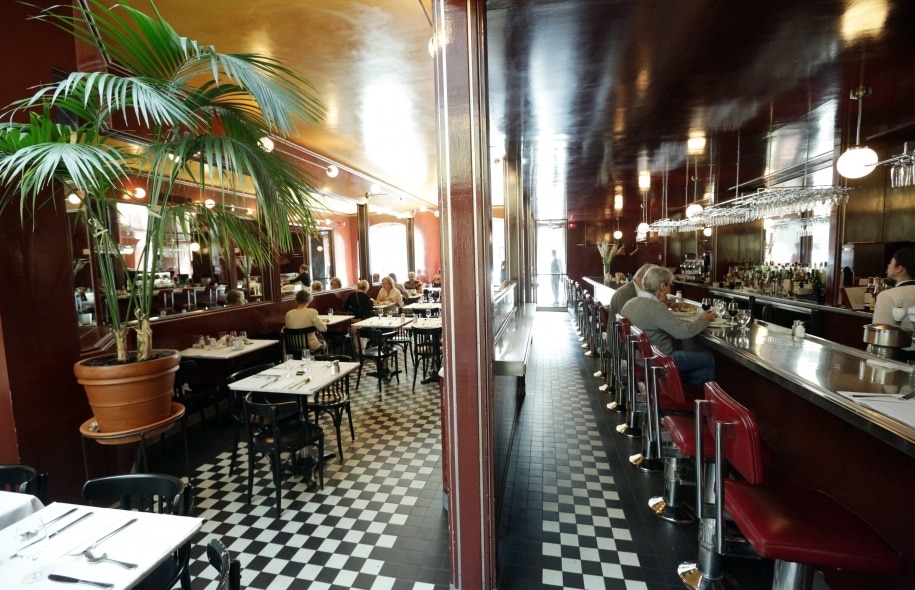 The Baba au Rhum If you can't savour the French gastronomy of L'Express at the bar, you can bring the experience home with "L'Express à la maison". When you say French pastry, you say "baba au rhum". The Saint-Denis Street institution executes it to perfection; a rum-soaked cookie and a light whipped cream. Ideal to celebrate a special occasion, this dessert will make your loved one fall in love with you all over again.
3927 Rue Saint-Denis
Montréal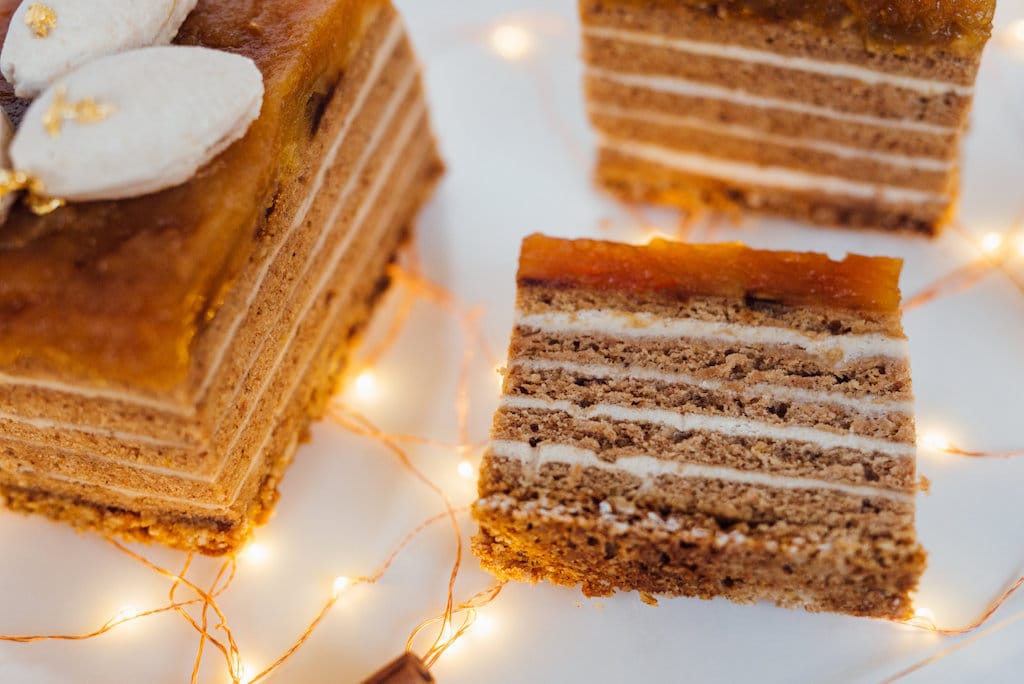 The Black Forest Does the name "Sachère Dessert" ring a bell? It certainly should, as this beautiful Montreal-based company supplies the counters of many cafes and restaurants across the city. You can also order your favourite desserts directly from their website for any occasion. The cakes are as beautiful as they are good, and each one is made with great care. We particularly recommend the Black Forest cake, which is made of chocolate sponge cake, blond chocolate ganache with Tonka bean, sour cherry and chocolate shavings.
1274 Boulevard de Maisonneuve Est
Montréal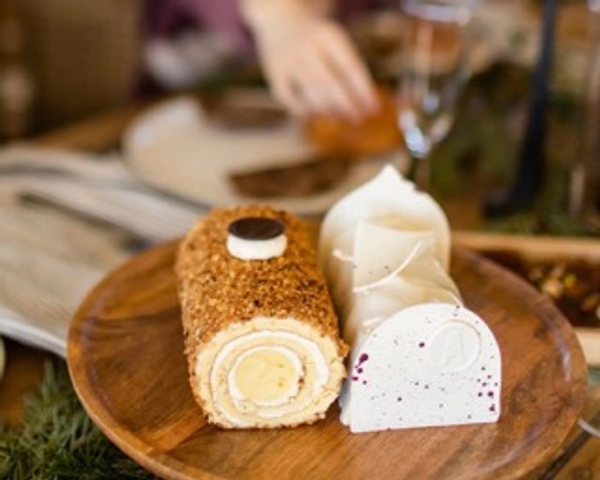 Arhoma
The chocolate fleur de sel cake Arhoma is the favourite bakery of the Hochelaga-Maisonneuve neighbourhood, where you can find breads, pastries and cakes of the highest quality. And since Valentine's Day is often synonymous with chocolate, we strongly recommend their chocolate, hazelnut and fleur de sel cake. A crunchy sweet and savoury mix that hides a caramel heart and is gluten-free!
15 Place Simon-Valois
Montréal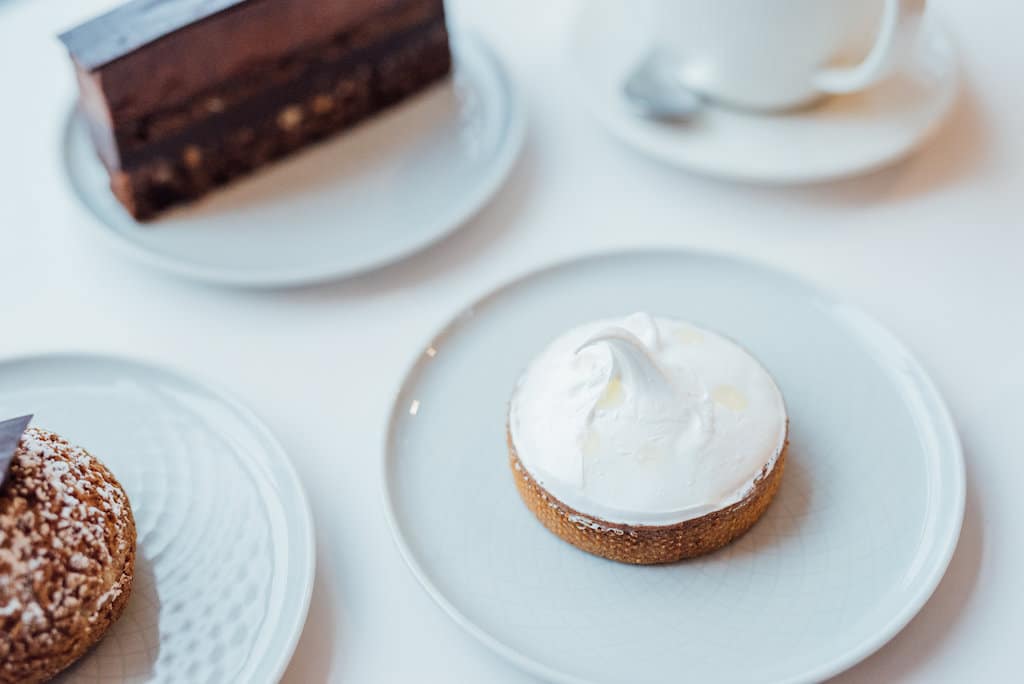 Paris Brest At Madeleine, a lovely address on Beaubien Street run by people from the Champagne region, you'll find a miniature version of the great French pastry classics. Lemon tarts, flans, mille feuilles, éclairs; everyone will find something to satisfy their sweet tooth! Our choice is the Paris-Brest, made according to the rules of the art, with a light choux pastry, a crunchy hazelnut praline and a hazelnut mousseline that is both rich and light.
2105 Rue Beaubien Est
Montréal
See on map
5201 Boulevard Saint-Laurent Montréal H2T 1S4
195 Rue Young Montréal H3C 2E9
257 Rue Prince Montréal H3C 2N4
2009 Avenue de la Salle Montréal H1V 2K6
150 Rue Saint-Zotique East Montréal H2S 1K8
351 Rue Saint-Paul Ouest Montréal H2Y 2A7
3927 Rue Saint-Denis Montréal H2W 2M4
1274 Boulevard de Maisonneuve Est Montréal H2L 2A3
15 Place Simon-Valois Montréal H1W 0A6
2105 Rue Beaubien Est Montréal H2G 1M5
Photography by Ratafia