The Best Burgers in Montreal: Our top ranked burgers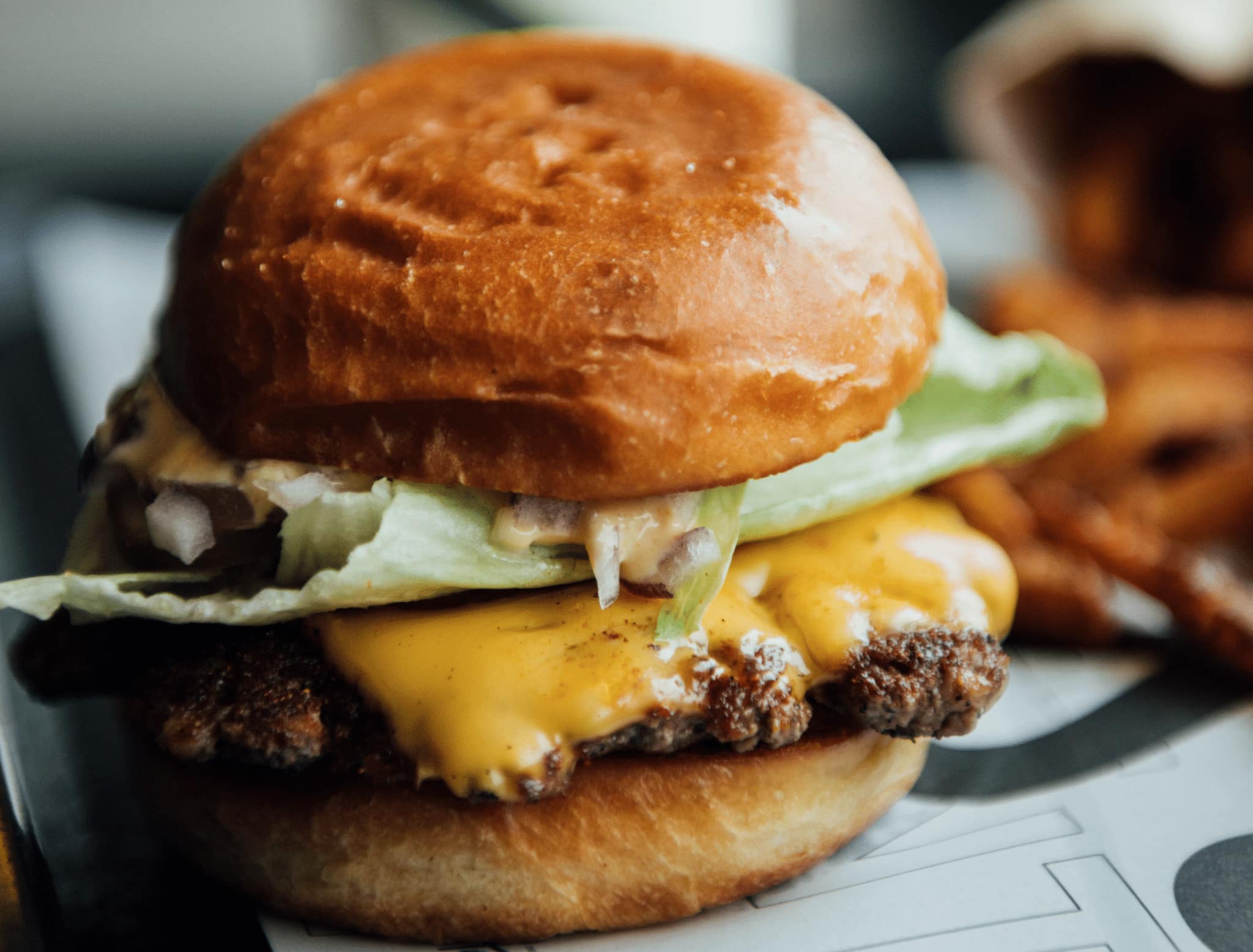 The wait is over – we have finally compiled a list of the addresses that serve the absolute best burgers in town! It only seems natural, as foodies living in North America, to know which spots makes the best burgers, so look no further.
There are numerous rival claims about the origins of the burger and it will probably never be sorted out – but a popular belief is that the burger arrived in America along with the immigrant during the mid-18th century. Despite the disputes about the exact origins of the burger, pretty much everyone can agree that a good burger requires a juicy piece of meat, sandwiched between two pieces of bread.
Nowadays, we are privileged to be able to choose from the many evolutions of the classic burger that have come out over the decades, so everyone from vegetarians to chicken lovers to beef purists can join in. A burger is a blank canvas, and what goes on top of it can make or break this great dish.
On this list, we have featured the addresses that sell the burgers we think are the best in Montreal. The establishments included on this list all meet our criteria of creativity, quality, taste and overall experience.
If you know of other addresses that serve incredible burgers worthy of being included on this list, please email us at [email protected] so that we can keep the article updated.
If you are looking for more suggestions of where to find the best of the best in Montreal, check out our list section on the website! Whether you are in search of the best places to brunch in town or the best bars to grab a bite to eat, we've got you covered.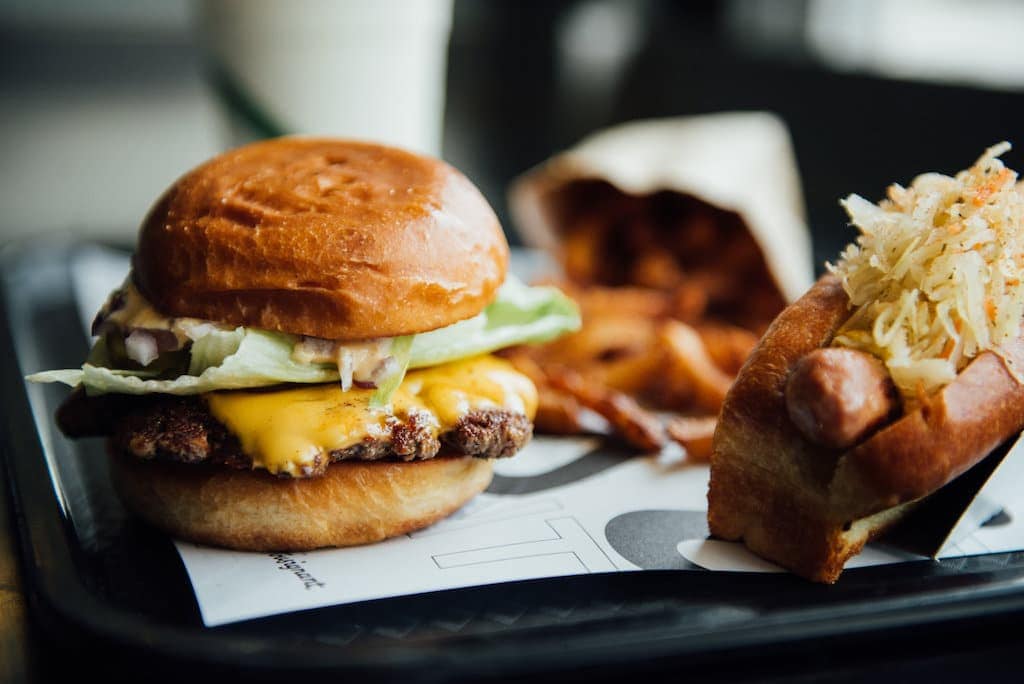 This Quebec snackbar owned by Stefano Faita, Michele Forgione and Yann Turcotte, makes great burgers. They wanted to compete with fast food chains by offering a better version. So at Chez Tousignant, allow yourself to devour a classic burger — for $7.25 — in a charming 50s/60s era diner. Add a slice of cheese and make it a delicious cheeseburger. The bonus with these burgers is that they are all served in homemade buns. Definitely one of the best burgers in Montreal.
6956 Rue Drolet
Montréal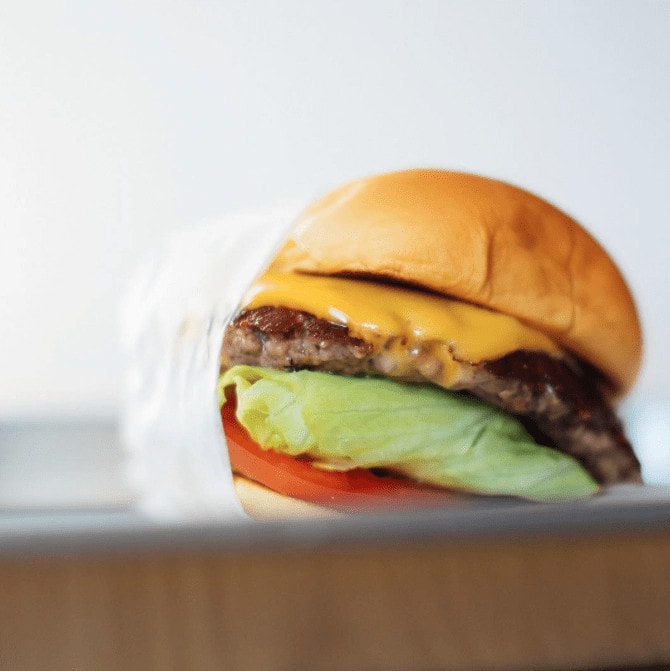 Uniburger serves up an exceptional fast food burger. They have brought fast food back to where it should be : a fresh well-made product that's served pronto! This is what we like about Uniburger – the simplicity and quality, and a short menu of burgers, cheeseburgers and fries that are all good! Sometimes a few items are added, especially when they have special events. Uniburger hamburgers are reminiscent of snackbar hamburgers and come with the same great prices, another reason to come here and eat a burger.  
2001 Rue Saint-Denis
Montréal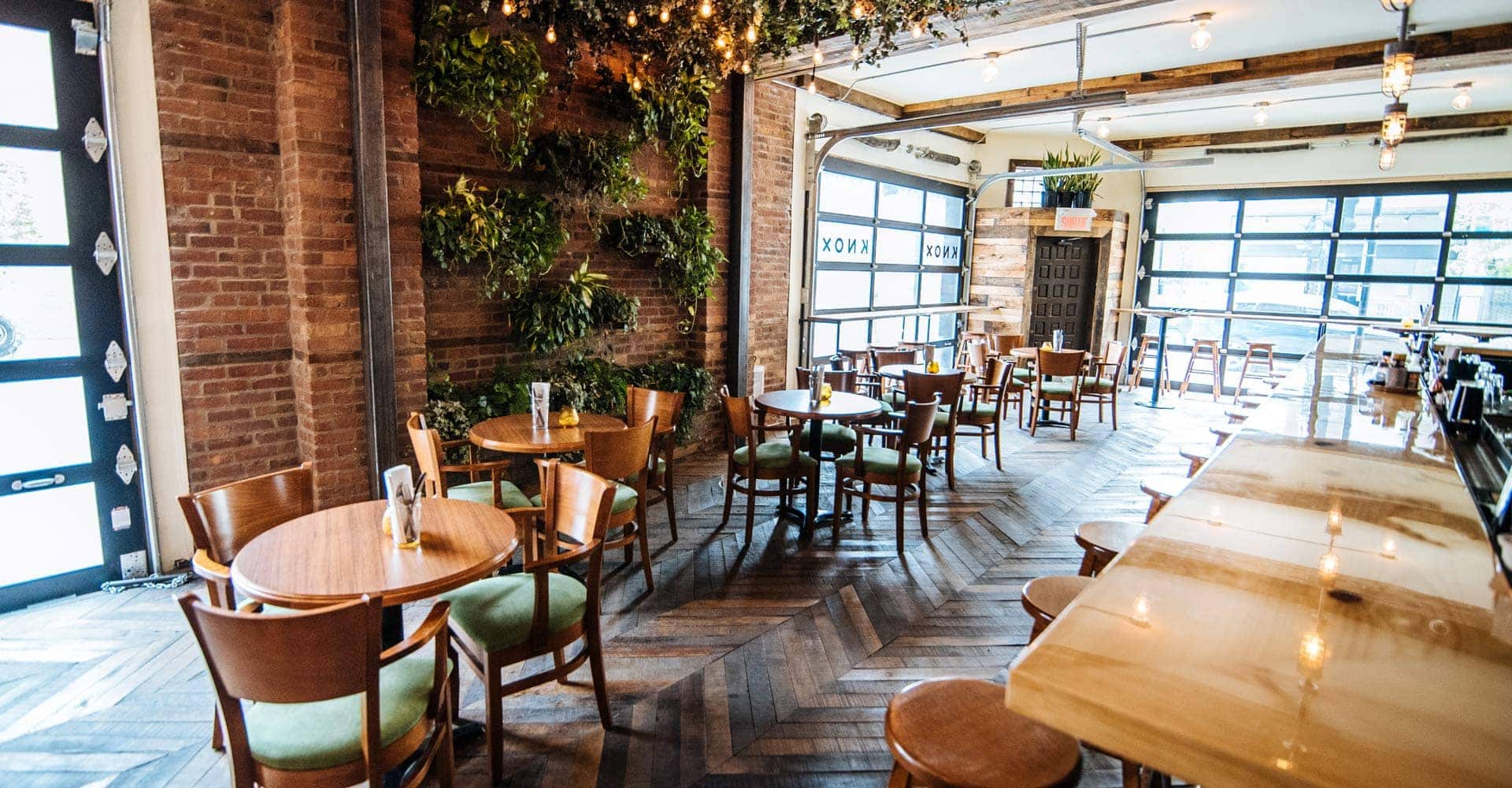 Knox Taverne is one of our most beautiful bars in Montreal, a magnificent place located in Pointe-Saint-Charles and it is also a great place to eat a burger. The Knox Burger is the star item on the menu and if you choose the Knox Spiced N Coke Burger, expect a burger with an interesting blend of flavours, include a homemade mayo with cola (!) and a variety of condiments each one better than the other. This is quite the delicious burger!  
1871 Rue Centre
Montréal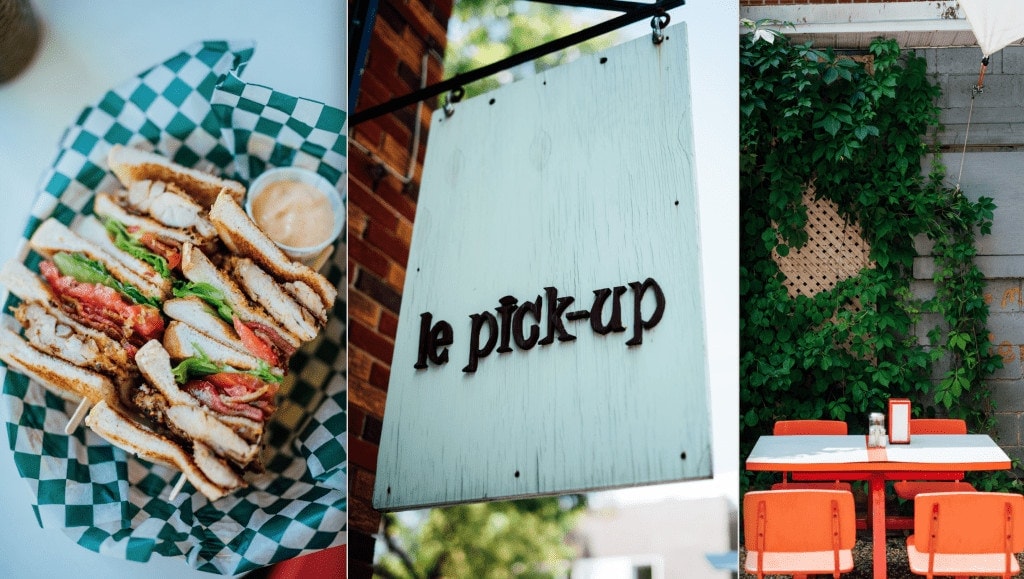 It can be difficult to find but when you do enter the Dépanneur le Pick-Up, don't be deceived by the convenience store look because they make some of Montreal's finest burgers, classic, simple and delicious.  Also try the delicious garlic potatoes. In the summer, picnic tables are set up outside and there is a lot to be said for enjoying your meal in the sunshine, right in the heart of Mile-Ex.
7032 Rue Waverly
Montréal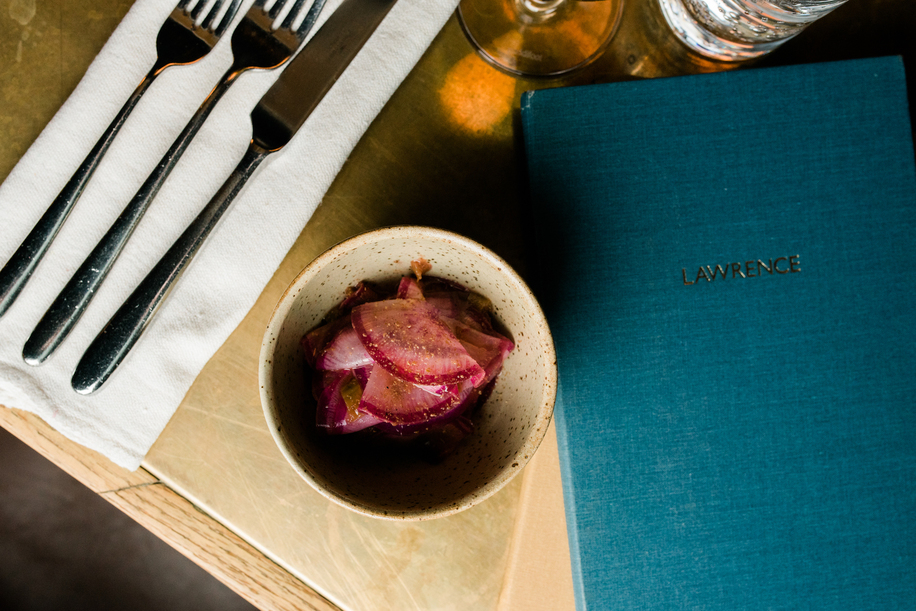 Lawrence's burgers are simple and well-made, and the quality is consistently good. The meat comes from their own butcher « Boucherie Lawrence » and they are served in a homemade bun with fresh condiments. The burgers are only available during the week at lunchtime but well worth stopping in to try, especially with a side of fries. Every time we go to Lawrence and spend time in this simple and easy-going setting, it is always good.
9 Avenue Fairmount Est
Montréal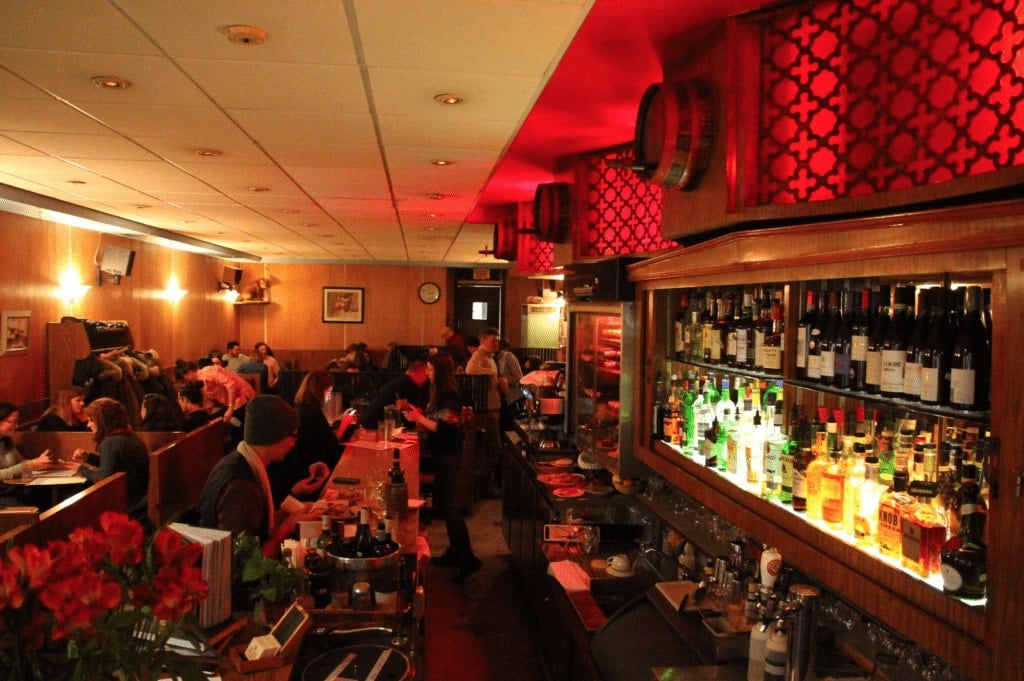 Nouveau Palais is a Mile-Ex classic where customers are greeted warmly and hearty dishes are served at your table. We concur that this « burger and fries palace » makes one of the best burgers in town so don't hold back from adding bacon and cheese to your order. The portions are plentiful, starting with the large bun! Nouveau Palais is for everyone and while you are there, soak up the somewhat kitschy decor that just adds to the whole experience.  
281 Rue Bernard Ouest
Montréal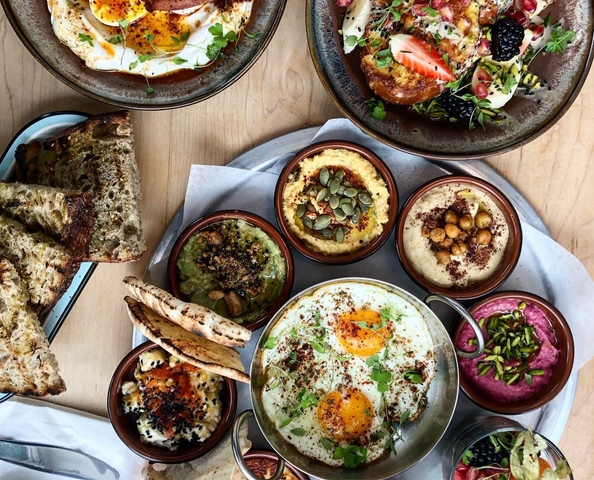 Le Bloomfield is the latest venture from Caroline Dumas, the beloved founder of SoupeSoup restaurants. This location on rue Van Horne offers a friendly and affordable selection of food either to eat there or to take-out. The grass-fed beef burger is excellent and is garnished with tomato, cheddar cheese, onion, lettuce and served with fries.
1199 Avenue Van Horne
Montréal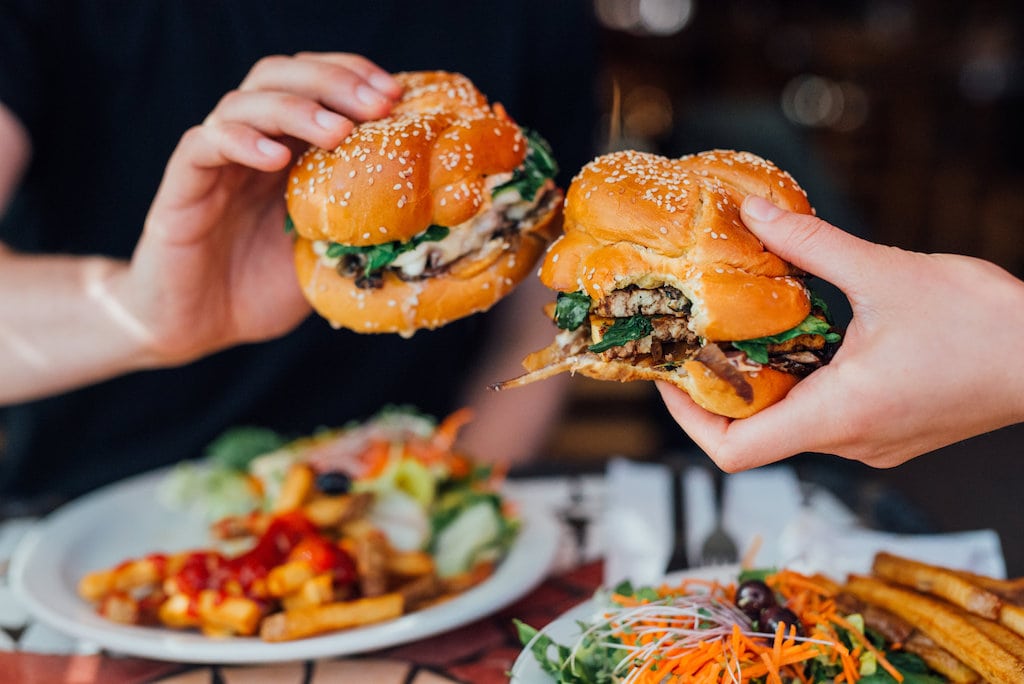 Les Belles Soeurs has been around for a long time in its location on the Plateau. This is a small and unpretentious place that makes really excellent burgers! There are classic burgers, cheeseburgers, veggieburgers (tofu, spinach, mushrooms, onions with Les Belles Sœurs' own mayo), pork burgers (homemade BBQ sauce, mushrooms, bacon), and all come with a huge portion of homemade fries. The speciality is their own « Les Belles Sœurs burger » made with a lamb patty, spinach, feta cheese, mushrooms, Emmenthal cheese and mayo Belles Sœurs.  
2251 Rue Marie-Anne
Montréal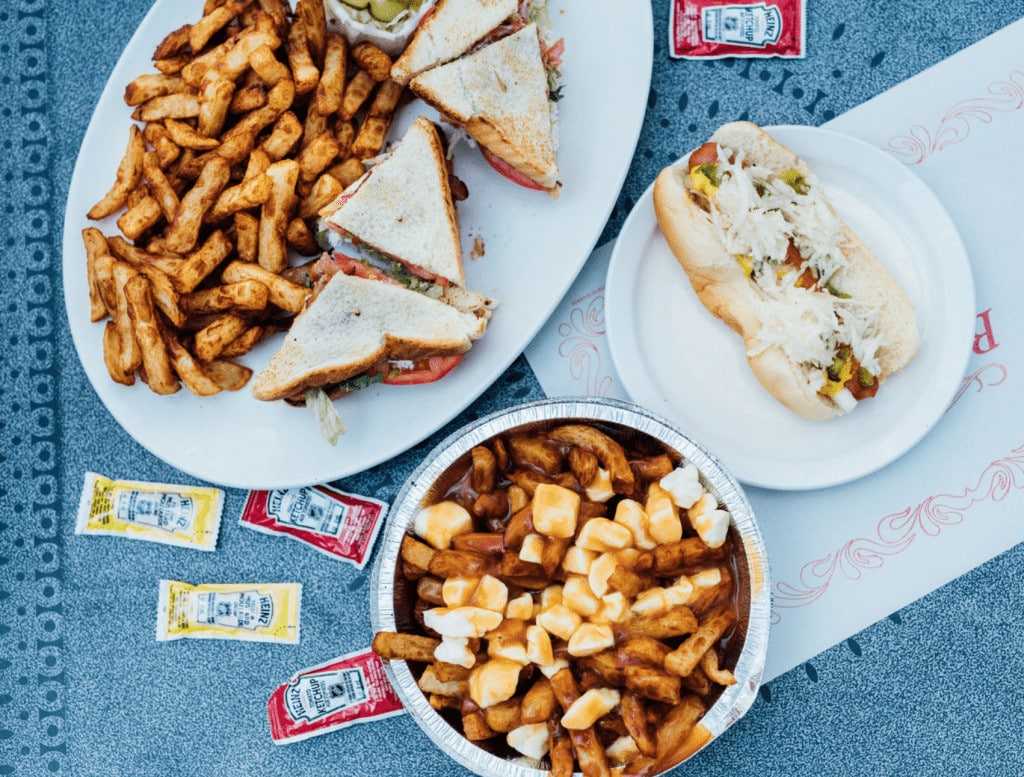 Paulo et Suzanne is open 24/7 and is surely greatly appreciated by everyone connected to the nearby Sacré-Cœur Hospital. For more than 30 years, they have been making some of Montreal's best fries. This is good Quebec snackbar food, as we know it, and includes some excellent classic burgers. The service is welcoming, the portions of fries are very generous and above all, the prices are decent.
5501 Boulevard Gouin Ouest
Montréal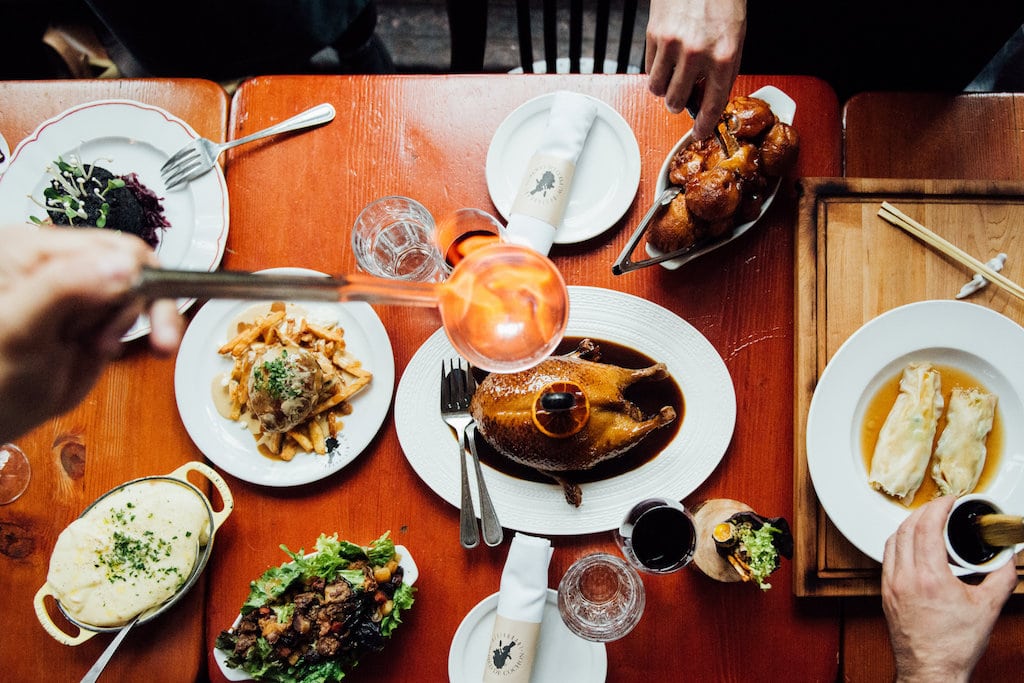 Upscale burger — Au Pied de Cochon serves a burger that is exquisite, very rich and very hefty. Definitely a must-try if you are a burger enthusiast. The servings at Au Pied de Cochon are known to be over-sized and arriving here with a good appetite will be a bonus, especially for the foie gras burger. The atmosphere is always nice and the staff are friendly which underscores why we make a pilgrimage to Au Pied de Cochon at least once a year to satisfy our urge for the superb foie gras.
536 Avenue Duluth Est
Montréal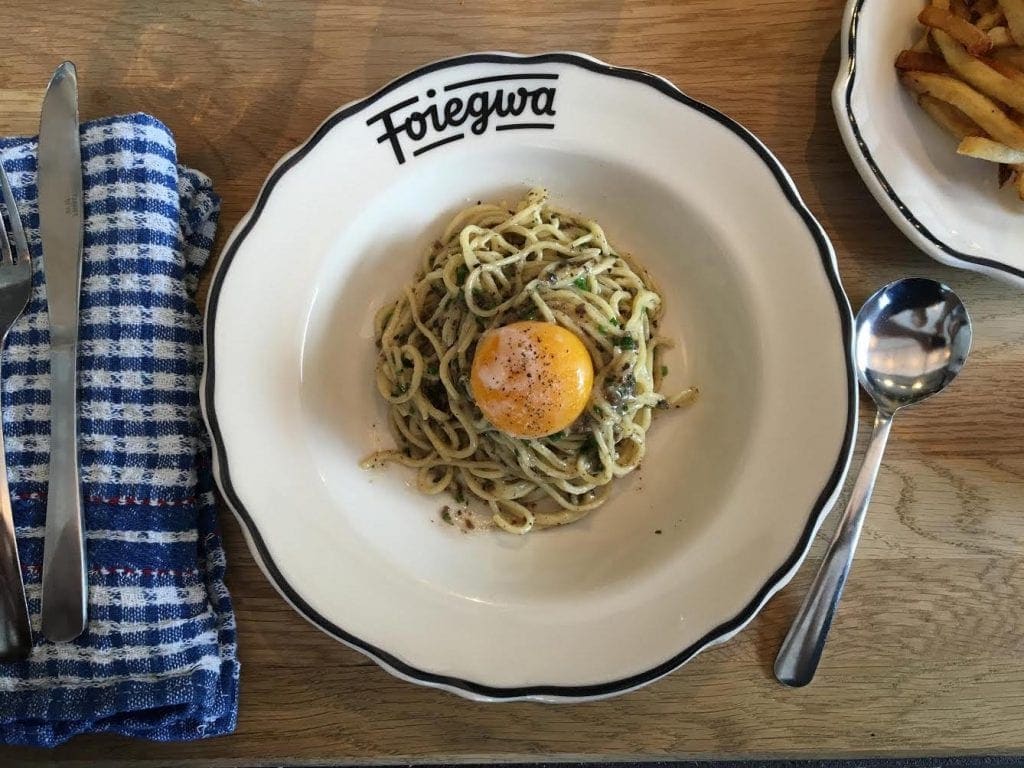 Everyone may have difficulty pronouncing the name, but on social networks, it's another story: #foiegwa is a very popular hashtag and this small, friendly restaurant in St-Henri is surely reaping the benefits. They serve French classics with an American twist in elegant, yet comfortable surroundings. The cheeseburger is decadent, maybe put it down to the cognac sauce but it still includes mayo, candied onions and pickles. And for the hardcore food enthusiasts, feel free to add foie gras! Nb. the kitchen shuts down at 2am, every day of the week!
3001 Rue Notre-Dame Ouest
Montréal
Dillalo Burger Original 1929
The famous « Buck Burger de Dilallo » has been delighting Montreal gourmet enthusiasts since 1929, and the Italian spicy capicollo burger always surprises and is always a winner. What makes them special? The buns are turned the other way around and Italian herbs and spices make the burgers stand out. Dillalo is an Italian fast-food chain that ranks among serving the best burgers in Montreal. Take in the period atmosphere and enjoy the courteous service.
2851 Rue Allard
Montréal
Dic Ann's
Here it is – Montreal's best crushed cheeseburger! Since 1954, Dic Ann's has been serving a true « original » Montreal burger. Originally from the United States, Dic (the owner) was dating Ann, a Montrealer from NDG. Together, they came up with a fast food restaurant serving customers an original burger. Pretty much everything about Dic Ann's is special from its history, location, atmosphere and decor. The restaurant was first and foremost a drive-in before it became a restaurant. Purists will say it's not a real burger, but the old school, old fashioned taste is what has earned it a place in our list!
10910 Boulevard Pie-IX
Montréal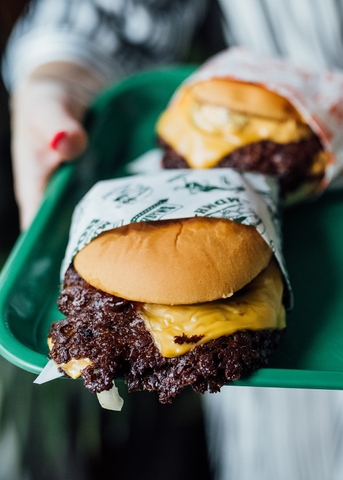 Ces "smashed burgers" sont à tomber par terre!! L'adresse propose des burgers qui sont simplement inncroyables. À essayer absolument.
1380 Rue Jean-Talon Est
Montréal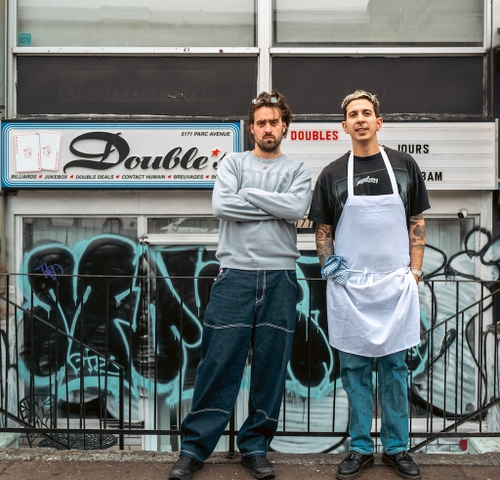 Ce burger dans un bun brioché avec double boulette et extra mayonnaise est un des meilleurs en ville. Ambiance de Dive Bar, table de billards, télévision pour regarder les matchs de sport en savourant ce délice.
5171 Avenue du Parc
Montréal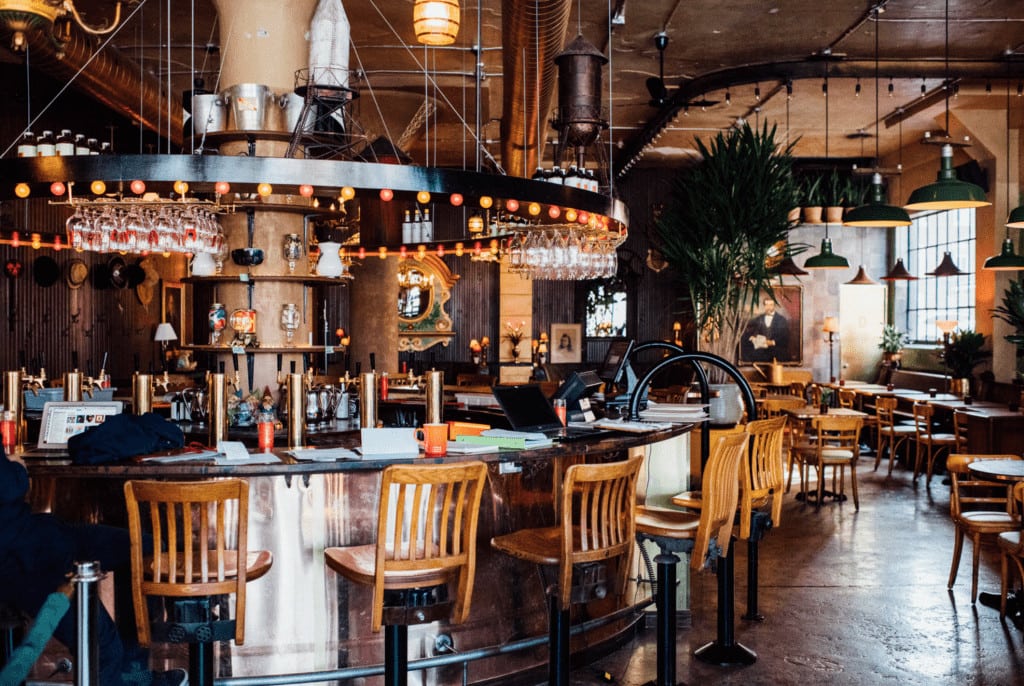 Cette adresse propose un de nos "veggie-burger" préférés. Celui-ci est tellement bon que vous ne réaliserez même pas qu'il n'est pas fait de viande : c'est un pur délice!
4328 Boulevard Saint-Laurent
Montréal
See on map
6956 Rue Drolet Montréal H2S 2T3
2001 Rue Saint-Denis Montréal H2X 3K8
1871 Rue Centre Montréal H3K 1J1
7032 Rue Waverly Montréal H2S 3J2
9 Avenue Fairmount Est Montréal H2T 1C7
281 Rue Bernard Ouest Montréal H2V 1T5
1199 Avenue Van Horne Montréal H2V 1K1
2251 Rue Marie-Anne Montréal H2H 1N4
5501 Boulevard Gouin Ouest Montréal H4J 1C8
536 Avenue Duluth Est Montréal H2L 1A9
3001 Rue Notre-Dame Ouest Montréal H4C 1N9
2851 Rue Allard Montréal H4E 2M1
10910 Boulevard Pie-IX Montréal H1H 4B3
1380 Rue Jean-Talon Est Montréal H2E 1S2
5171 Avenue du Parc Montréal H2V 4G3
4328 Boulevard Saint-Laurent Montréal H2W 1Z3