The Best Dumplings in Montreal: Where to eat great dumplings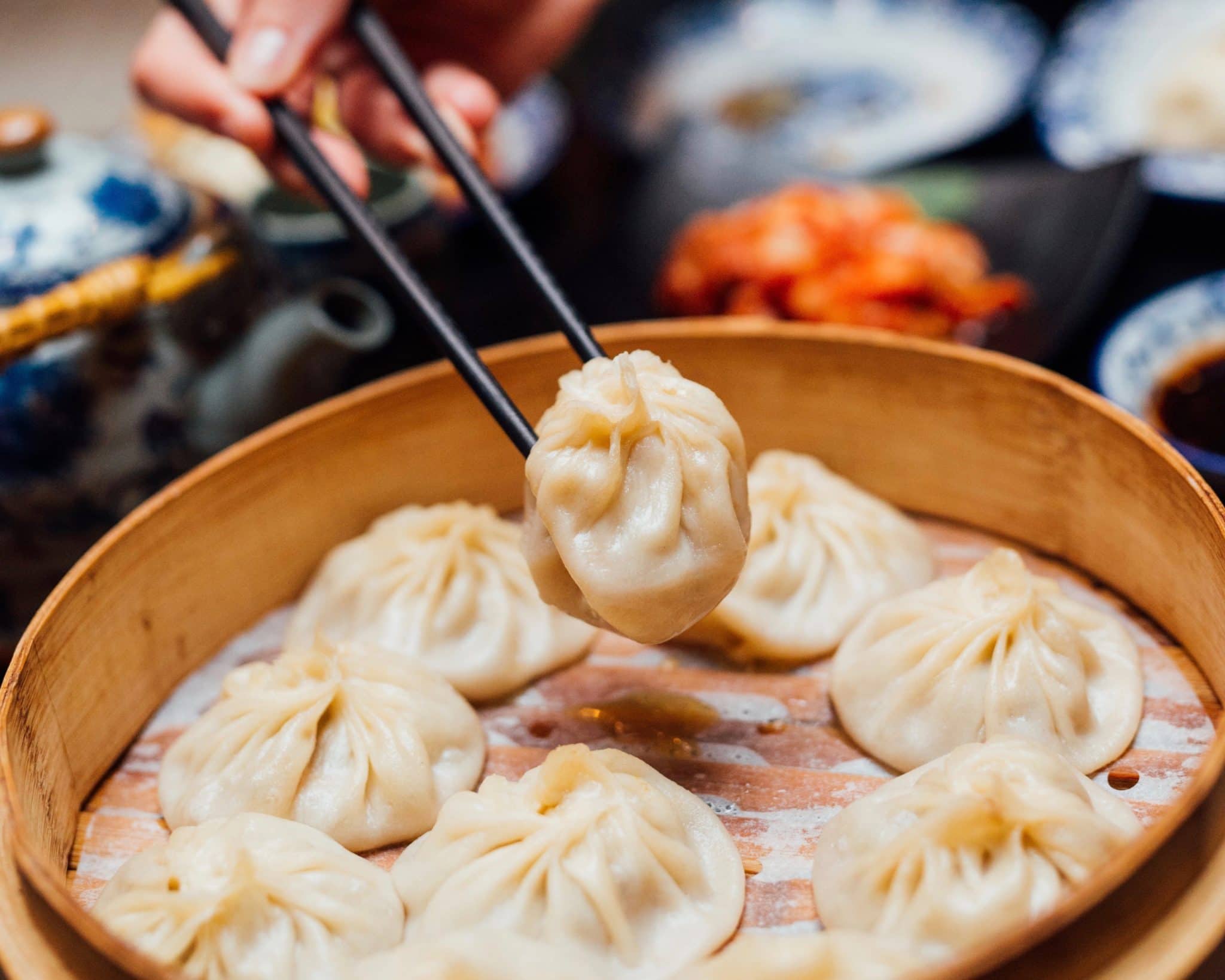 Trying to find the best dumplings has been such a blissful assignment! They burst with flavour, have savoury aroma, and are incredibly fun and easy to eat. Not only are dumplings such great comfort food, they are also inexpensive.
Another beautiful characteristic about dumplings is their incredible diversity. There are so many types of cultural cuisines that have their own version of a dumpling, whether that is Mandu in Korea or Gyozas in Japan, or even perogies in Eastern Europe and Ravioli in Italy. However today, we are here to discuss some of the most common dishes associated with the word 'dumpling' – the few variations of Chinese dumplings.
Some like them steamed, some like boiled, and some like them fried. There are so many different ways to enjoy dumplings, but they all have one thing in common – finding the right dumpling supplier is key. On this list, we have included the addresses that make the tastiest homemade dumplings with the most consistency and personality! We are especially lucky to live in a diverse city with people whose expertise lie in making authentic and delicious dumplings.
All versions of dumplings are appetizing! This time, for the purpose of this list, please note that we have limited our selection to Chinese dumplings, since there are a multitude of places where you can enjoy them in Montreal, and they are the best known by everyone. Bon appétit !
Without further ado, here is Tastet's list of the best dumplings in Montreal.
If you are looking for more recommendations for East-Asian cuisines, check out our list of the best Korean restaurants in Montreal, the bust Sushi in Montreal, or the best Bibimbap in Montreal. We also have a full roster of other lists on our website, ranging from the best donut shops to the best Italien restaurants.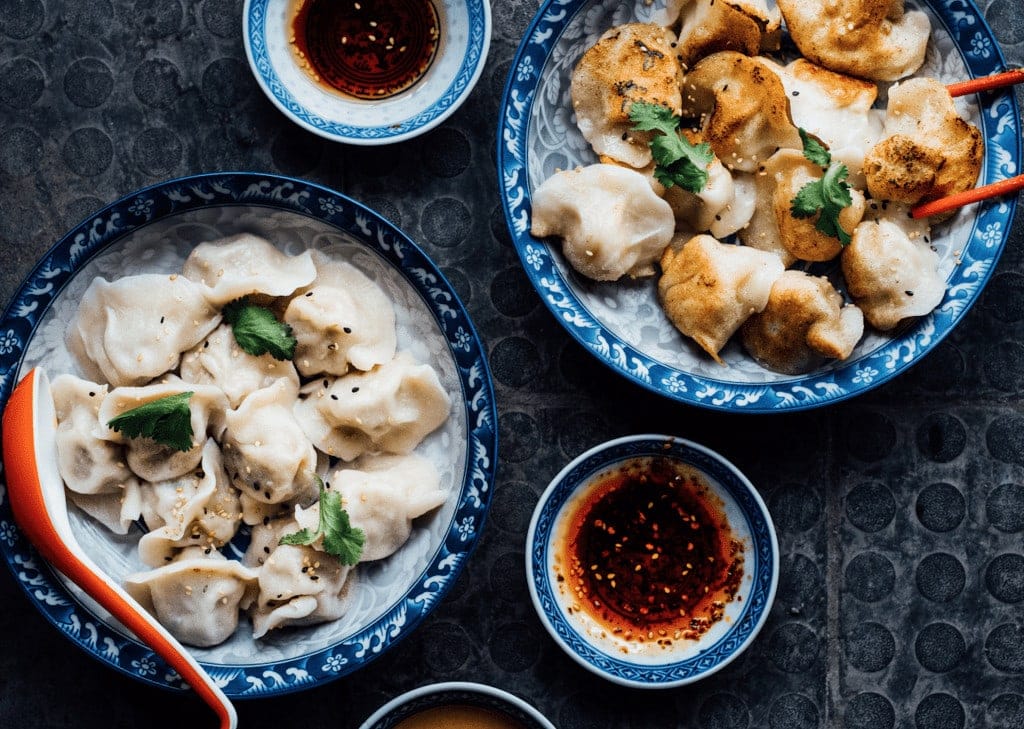 Mademoiselle Dumpling
La Maison de Mademoiselle Dumpling is such a tiny little restaurant that opened on Plaza St Hubert Plaza in 2015.  Don't worry about the questionable decor because it's the dumplings that are important and they are succulent!  Two ladies in the window are meticulously preparing these delights based on recipes from the owner's mother. Choose from: pork and bok choy; chicken and cilantro; beef and cilantro; vegetarian cabbage; Chinese mushrooms; carrots and bean noodles or shiitake; tofu; carrots; cabbage and ginger; or pork, shrimp and ginger.  Try their dumplings to take home for parties because they are perfect party food.
6381 Rue Saint-Hubert
Montréal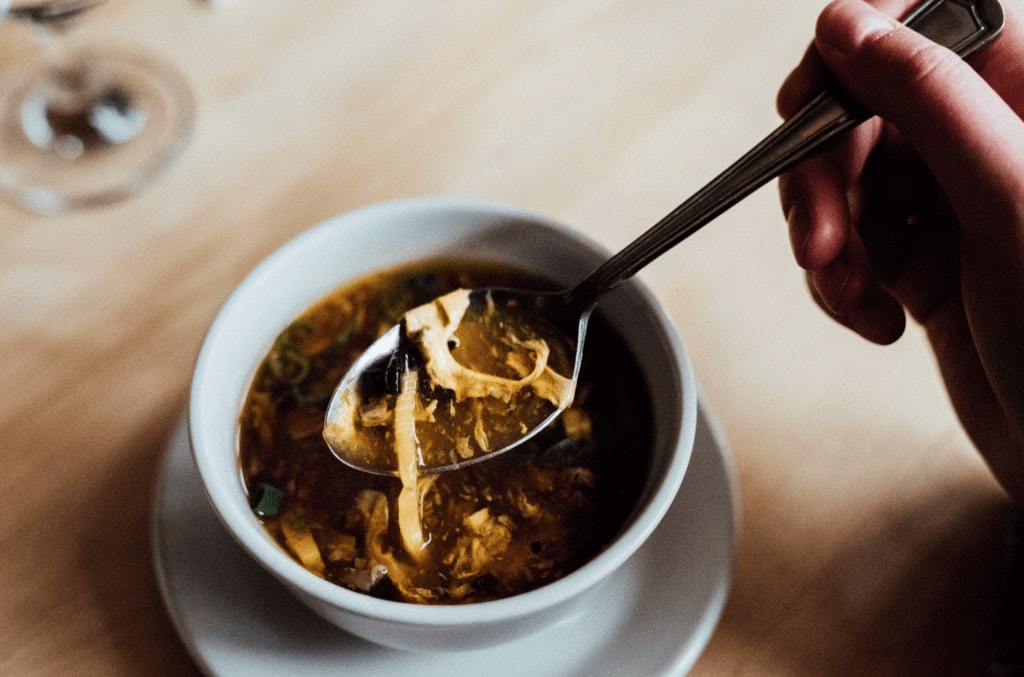 We fell in love with Café Mei because of the warm atmosphere and the good food. It's in the evenings when Café Mei serves their selection of delicious dumplings. Pork and vegetable dumplings, shrimp and mushroom dumplings (a favourite), shrimp and bamboo sprouts dumplings, pork and shrimp dumplings, vegetarian dumplings … there's really something for everyone here. One order comes with 3 or 4 dumplings and a choice of two sauces.  These are both flavourful and satisfying  dumplings but Café Mei's menu also includes delicious fried or steamed dim sums and their weekend brunch has a number of dim sum choices. We highly recommend Café Mei !
5309 Boulevard Saint-Laurent
Montréal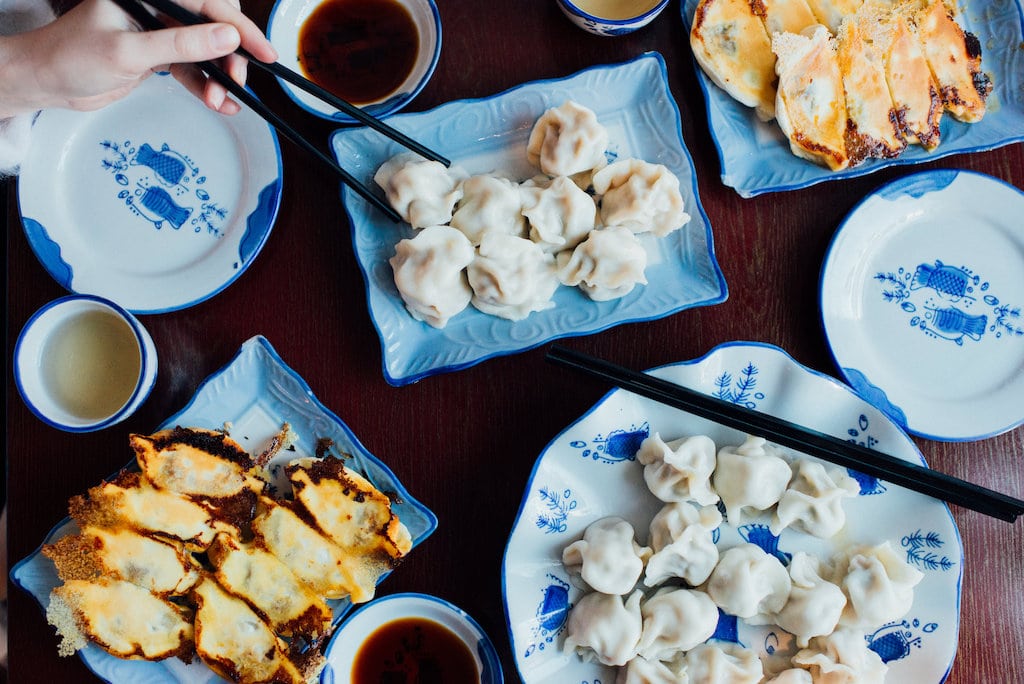 Head to Chinatown to discover Mai Xiang Yuan's dumplings. Many do because more often than not, the place is full! The reason is simple, the location is charming, the staff is efficient, and they serve some of the best dumplings in Montreal. At Mai Xiang Yuan, watch your dumplings being carefully prepared in the kitchen. The plates hold about 15 dumplings, the boiled kind.  Our weakness is for the beef, onion and curry dumplings plus the pork, shrimp and cilantro.
1082 Boulevard Saint-Laurent
Montréal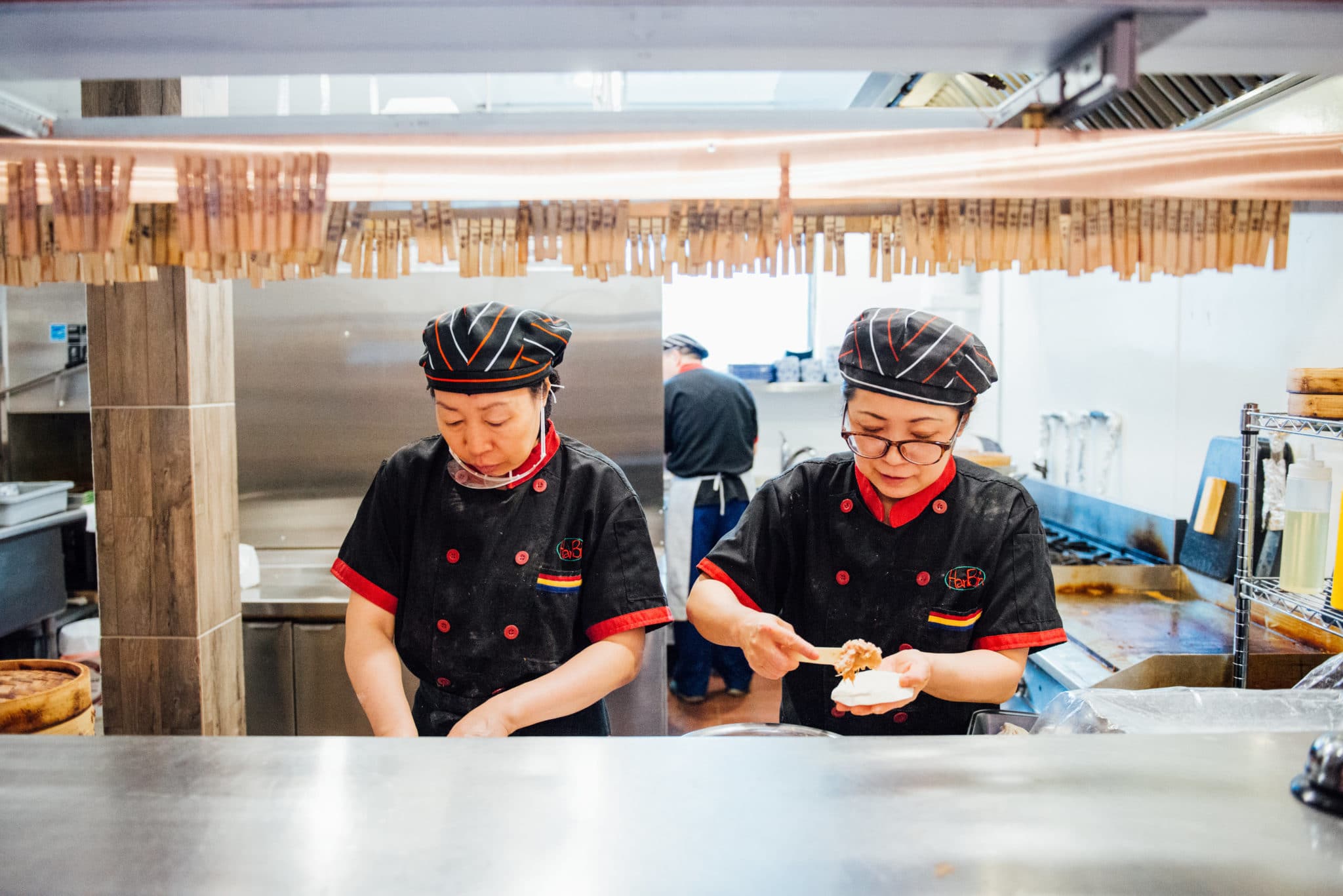 A recent newcomer on Montreal's restaurant scene, Harbin's dumplings are excellent and we like coming here.  Dine on boiled, steamed or fried dumplings, all at affordable prices which is why it has fast become a classic for best dumplings restaurant in Mile End – albeit the only one of its kind.  Harbin offers a choice of pork, chicken, beef, lamb, veggie or shrimp. A special mention goes out for the pork, cilantro and shrimp, as well as the pork and chives dumplings. The servings are copious and the dumplings very tasty.  Ignore the soups which do no justice at all to the restaurant. Harbin is open every day & they do take-away.
4801 Boulevard Saint-Laurent
Montréal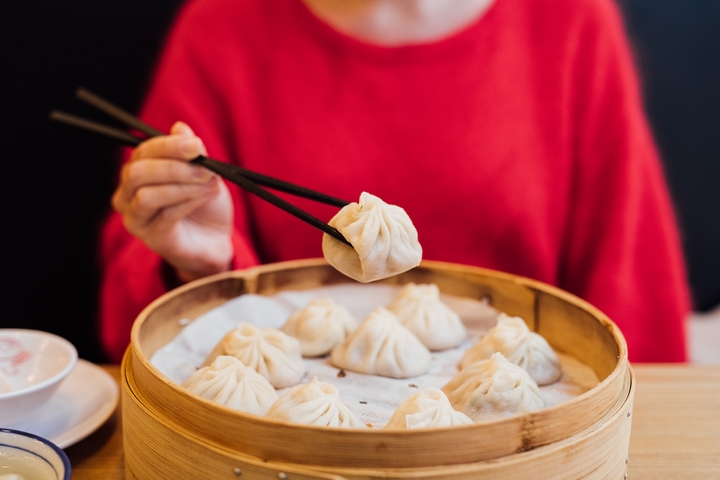 Sammi & Soupe Dumpling offer a variety of delicious dumplings. Watch these small delights being created in the kitchen through a glass window.  These are xiao long bao-type dumplings, literally meaning « small oven bag » and they are steamed.  There are 10-15 very tasty dumplings per serving and choose from several different kinds.  If you are a stickler for service, this is not a place offering top service! Open every day.
1909 Sainte-Catherine Ouest
Montréal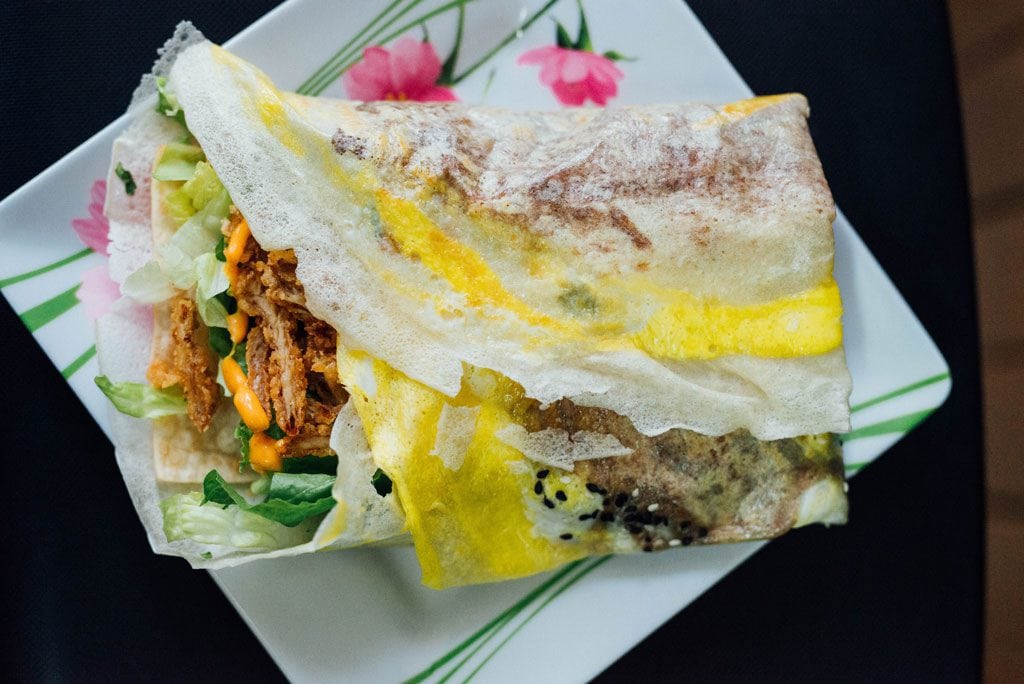 Montreal Chinese Crepes and Dumplings is a small establishment in Montreal West that offers delicious dumplings and very tasty Chinese crepes. This tiny address is one where you can eat small miracles at very low prices! We love their shrimp dumplings, the veggie dumplings and the sweet and spicy beef dumpling punch. The experience is completed by the kindness of the staff and the way you feel welcomed. A (very) surprising little address to discover! Photos Alison Slattery
37 Avenue Westminster Nord
Montréal-Ouest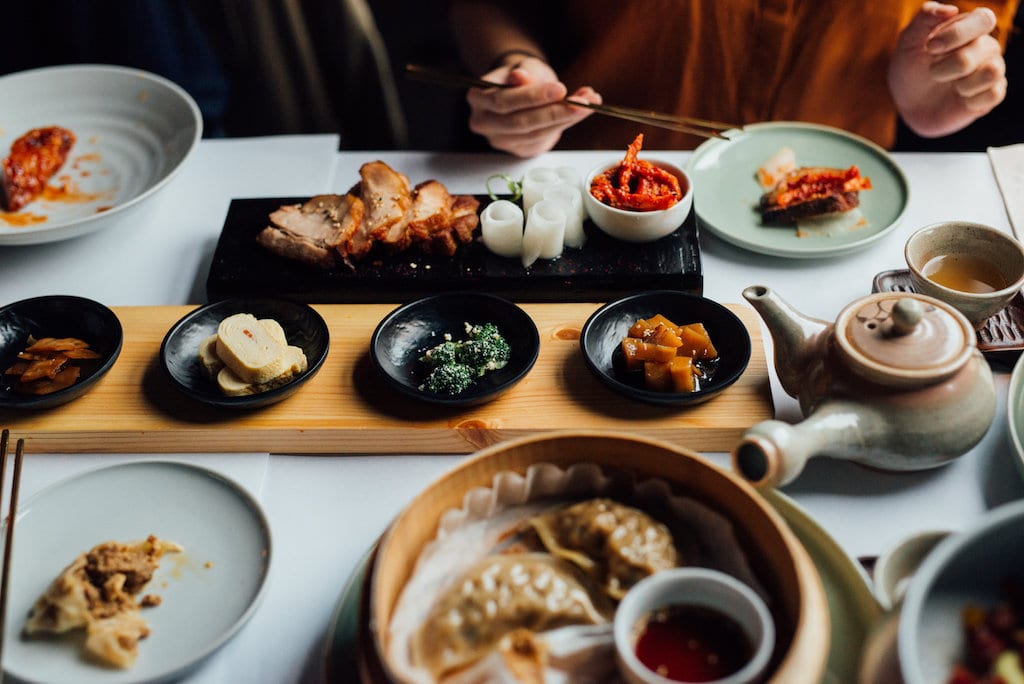 Luna is a charming Bring Your Own Wine restaurant located on Rachel Street East in the Plateau-Mont-Royal. It offers an authentic Korean experience! Chef Huyn Seok creates the excellent dishes of the house, which faithfully reflect the gastronomic traditions of this Asian country. We especially love their excellent kimchi, vegetable, salmon and meat dumplings, all served in generous portions. A real treat to discover! Photos Alison Slattery
917 Rue Rachel Est
Montreal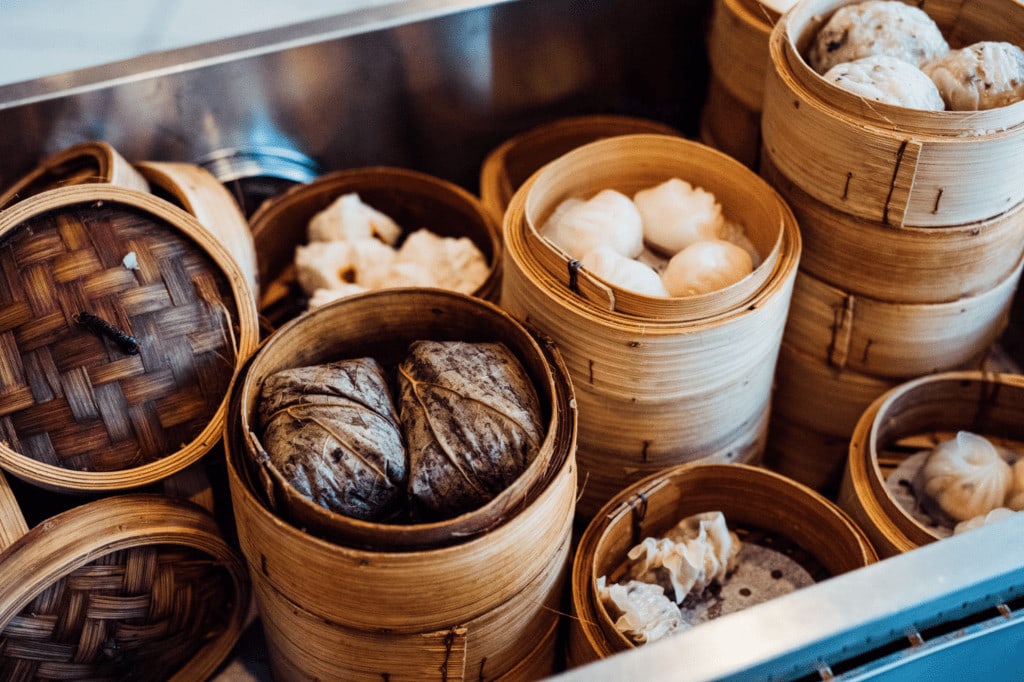 Restaurant Maison Kim Fung, formerly known as Kam Fung, has been open for over 40 years now (!). Located in the heart of Chinatown, this unique establishment serves some of our favorite dim sum in town! A small but worthwhile address off the cultural artery, we go there for the impressive variety of dumplings offered. Photos Alison Slattery
1111 Rue Saint-Urbain
Montreal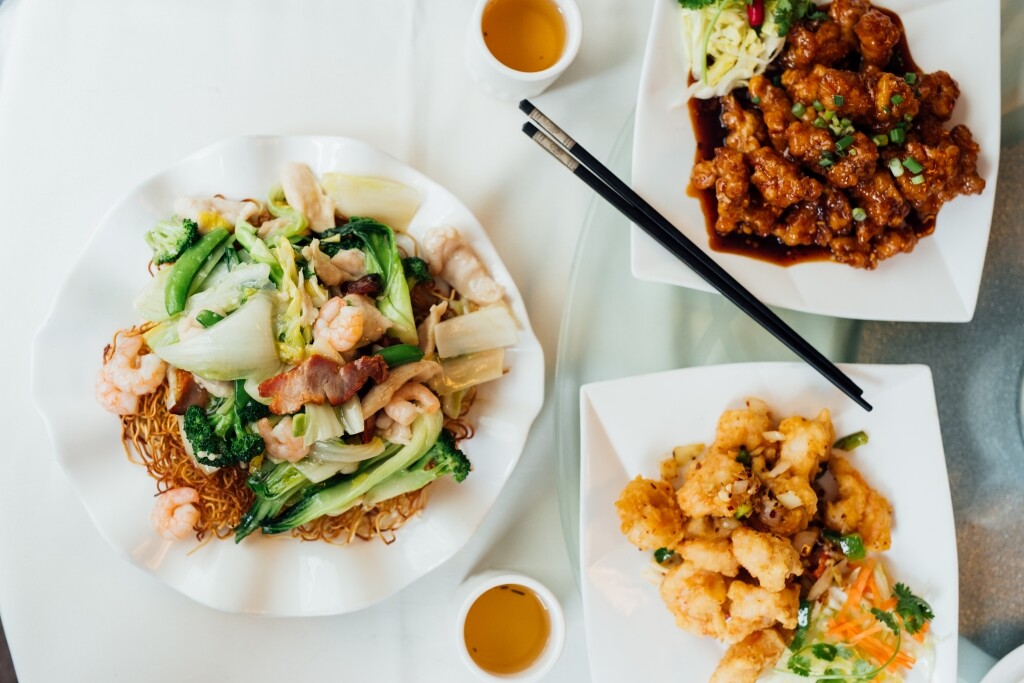 Located in the heart of Chinatown, as are most authentic addresses, Dynastie stands out for its typical Cantonese dishes that send us straight to the metropolis of Hong Kong. The expression "it's better to have too much than not enough" makes sense when you get their menu in your hands, but we can't recommend their shrimp dumplings enough. These are super delicious and worth trying!
107-1008 Rue Clark
Montréal
Qing Hua Dumpling
Qing Hua's dumplings have been making people happy for a long time now. Their lamb and coriander dumplings are particularly tasty!
1675 Boulevard de Maisonneuve Ouest
Montréal
See on map
6381 Rue Saint-Hubert Montréal H2S 2L9
5309 Boulevard Saint-Laurent Montréal H2T 1A5
1082 Boulevard Saint-Laurent Montréal H2Z 1J5
4801 Boulevard Saint-Laurent Montréal H2T 1R6
1909 Sainte-Catherine Ouest Montréal H3H 2E8
37 Avenue Westminster Nord Montréal-Ouest H4X 1Y8
917 Rue Rachel Est Montreal H2J 2J2
1111 Rue Saint-Urbain Montreal H2Z 1Y6
107-1008 Rue Clark Montréal H2Z 1J9
1675 Boulevard de Maisonneuve Ouest Montréal H3H 1J6