NDG Luncheonette: Tasty American-style diner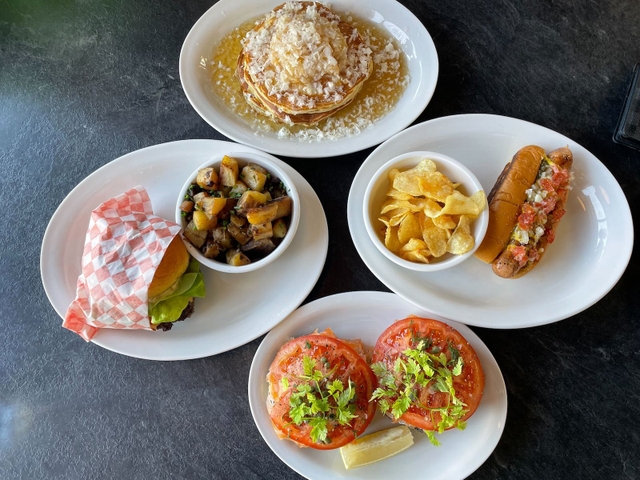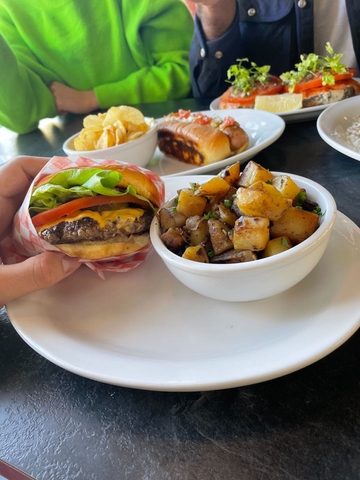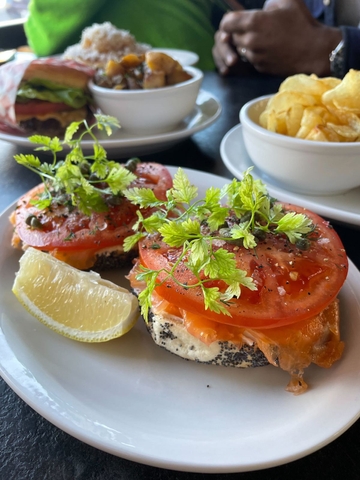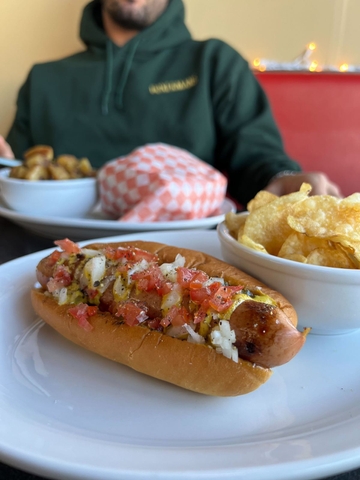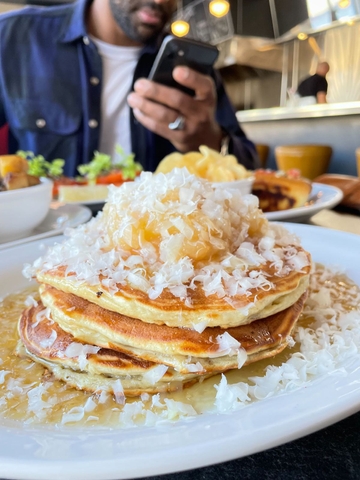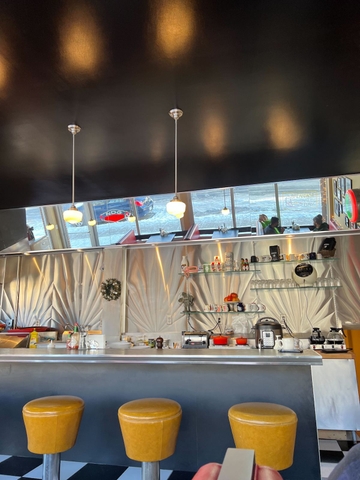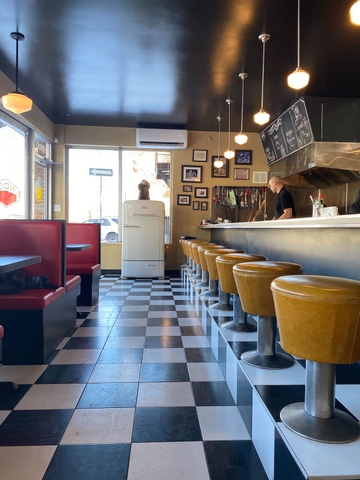 NDG Luncheonette

Monday: 8:00 AM – 3:00 PM
Tuesday: 8:00 AM – 3:00 PM
Wednesday: 8:00 AM – 3:00 PM
Thursday: 8:00 AM – 3:00 PM
Friday: 8:00 AM – 3:00 PM
Saturday: 9:00 AM – 4:00 PM
Sunday: 9:00 AM – 4:00 PM


Owner(s) Sophia Khalil-Griffin, Dillon Griffin
Chef(s) Matty Coyle
Opened 2023

Accepts cash
24 Seats
Is accessible
NDG Luncheonette is a charming American-style diner in NDG. Open for breakfast and lunch, the restaurant offers classic dishes made with local, quality ingredients.
Dishes that hit the spot
On the menu you'll find a delicious smash burger, a gourmet hot dog, pancakes, a classic breakfast plate and more. Interestingly, the owners of the establishment have made it their mission to support the neighbourhood by incorporating local products into their dishes.
"I grew up in the neighbourhood, and it was important to me to honour it by featuring products from nearby businesses," shares Sophia Khalil-Griffin, co-owner of NDG Luncheonette. For example, the smoked salmon comes from the grocery store Mange-tout and the bread from Snowdon Bakery.
A family affair
You'll notice that many of the menu items are named after members of the owners' family.
Owned by Sophia and her cousin Dillon Griffin, NDG Luncheonette feels as though it has been around for many years. This can be seen through the family memories they have integrated throughout their restaurant.
The walls are filled with photos of great moments in boxing history as well as photos of family members who have taken up the sport as a profession. "We come from a family where boxing is very important. It was fundamental to dedicate a complete wall to this sport and to our family", continues the young co-owner.
NDG Luncheonette is a charming spot where you can enjoy quality comfort food. Upon entering, you can feel that the owners are inviting you to share a part of their life story, and we're grateful for it!
Happy discovery!
Written by Gabriel Belzile