McKiernan Luncheonette: The new eatery from the Joe Beef team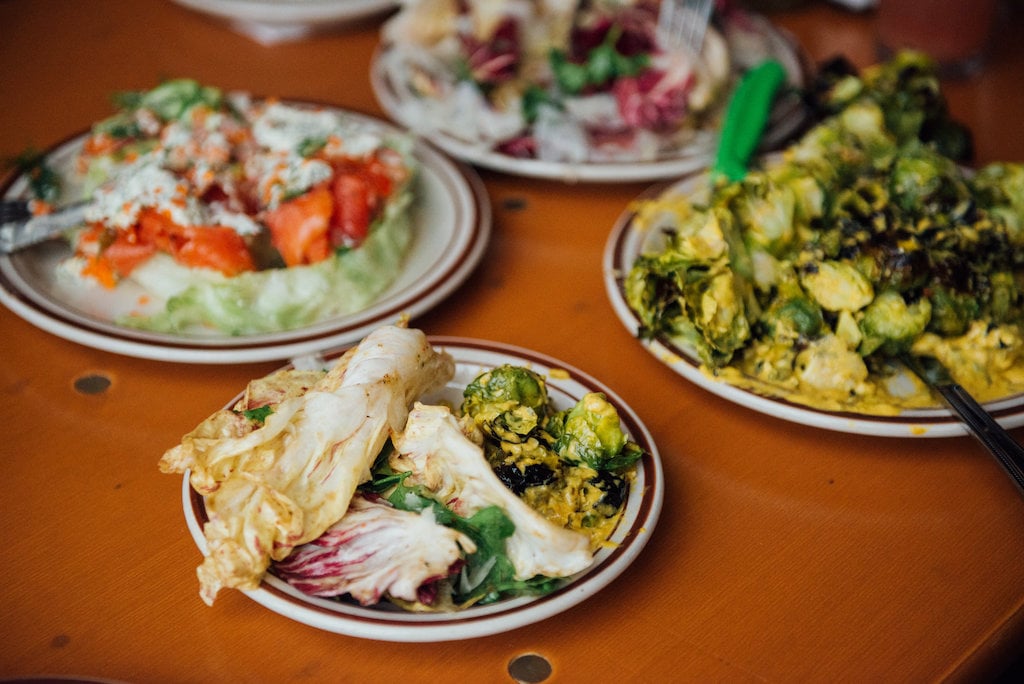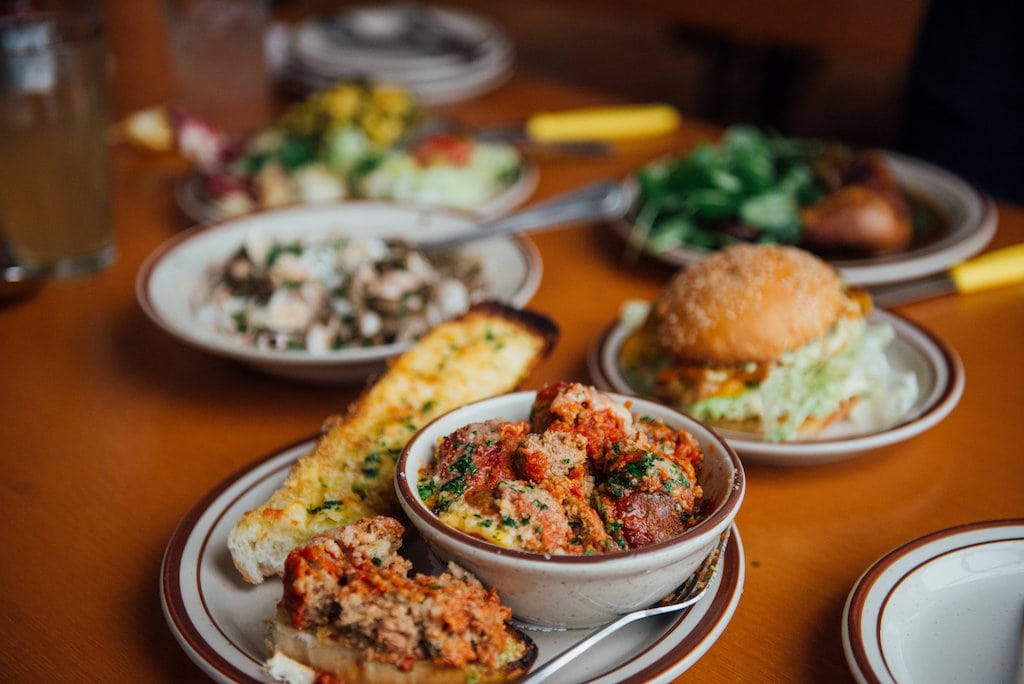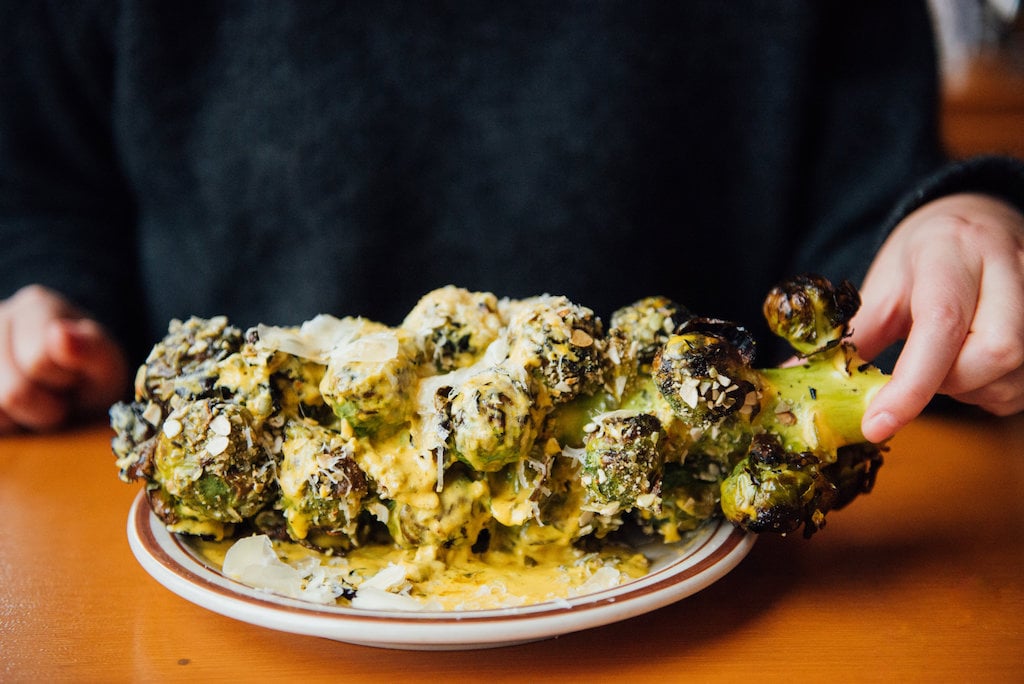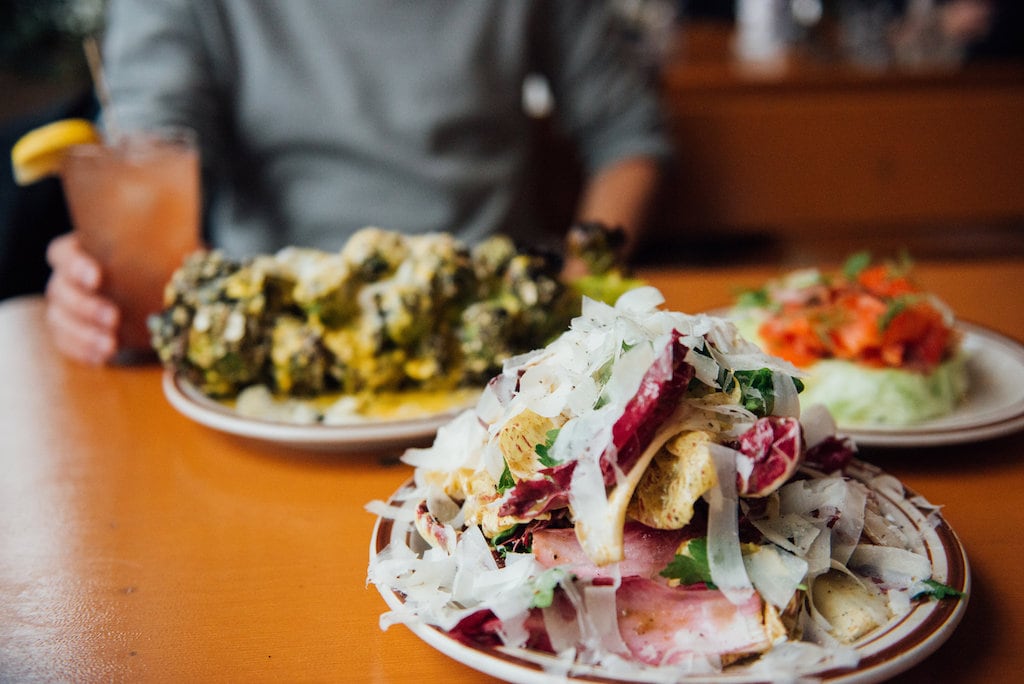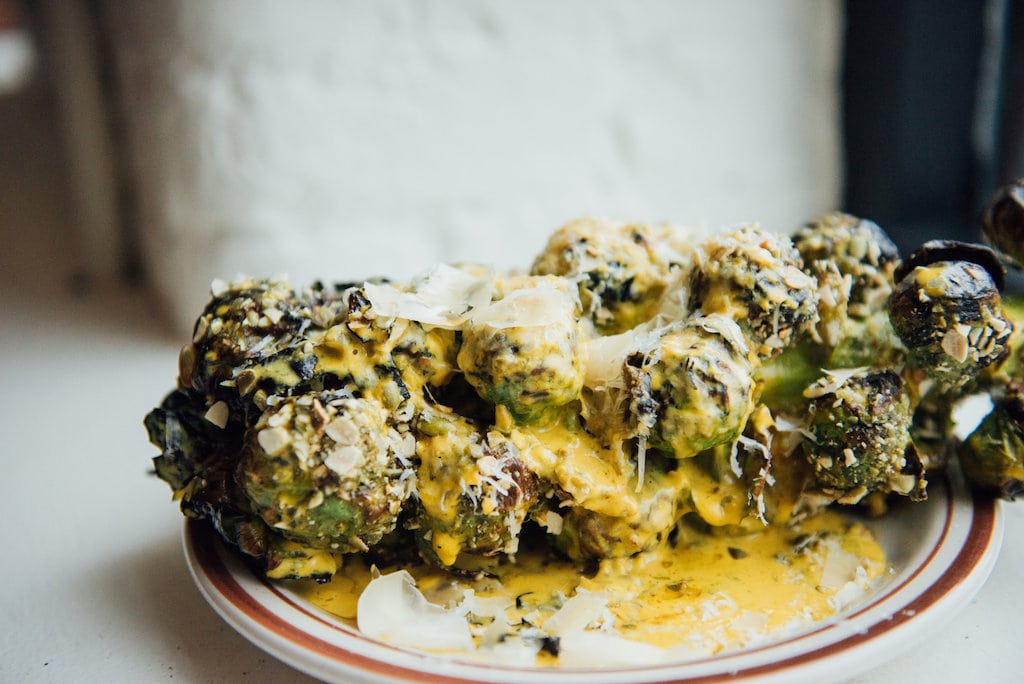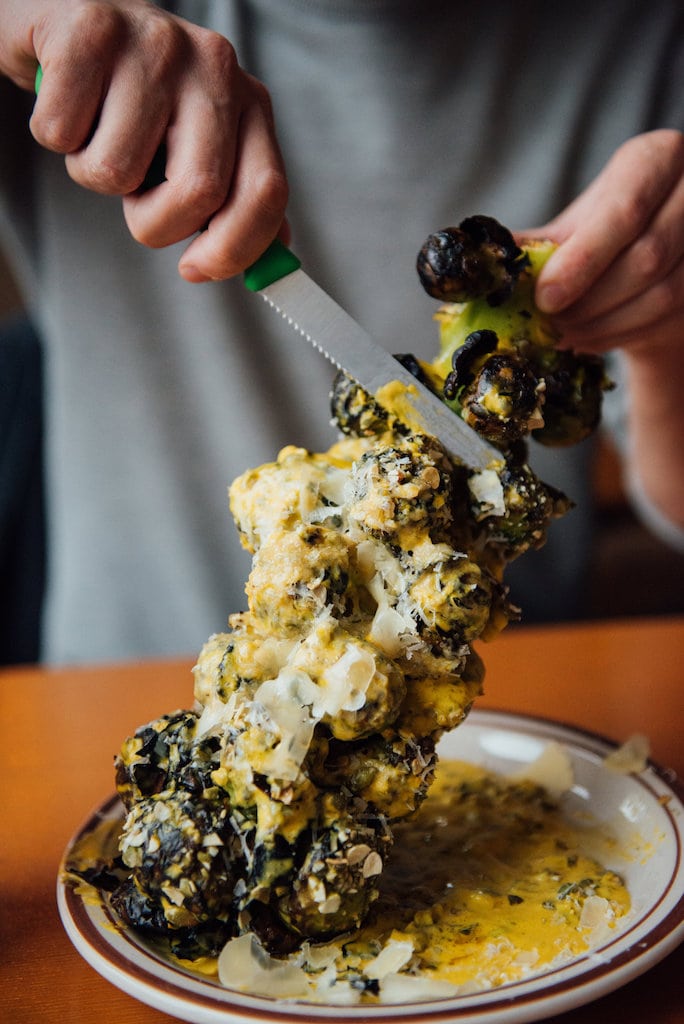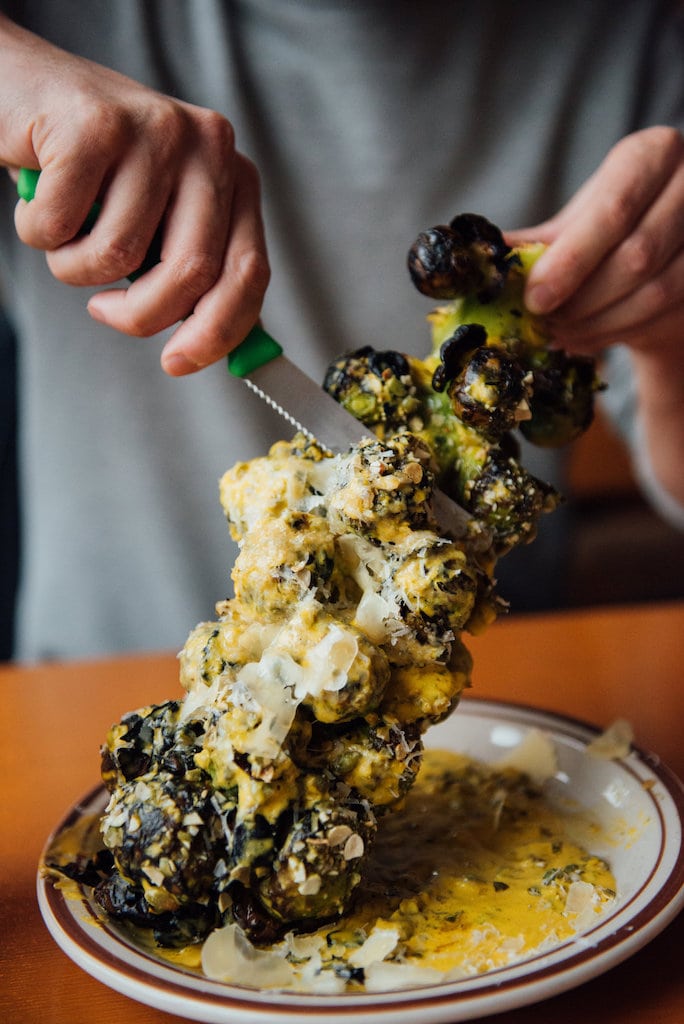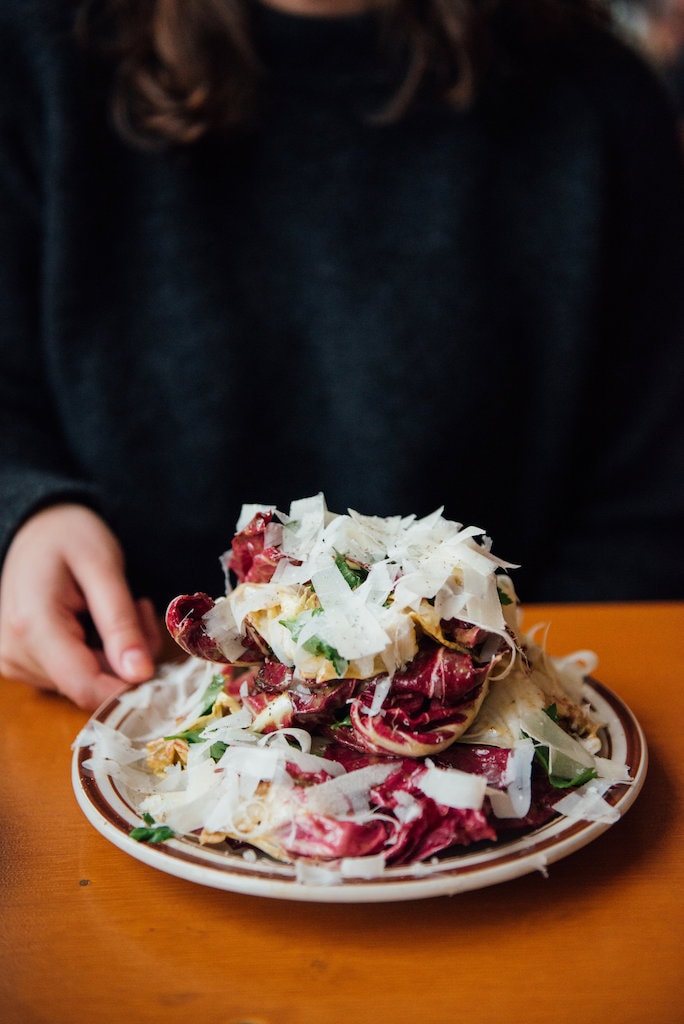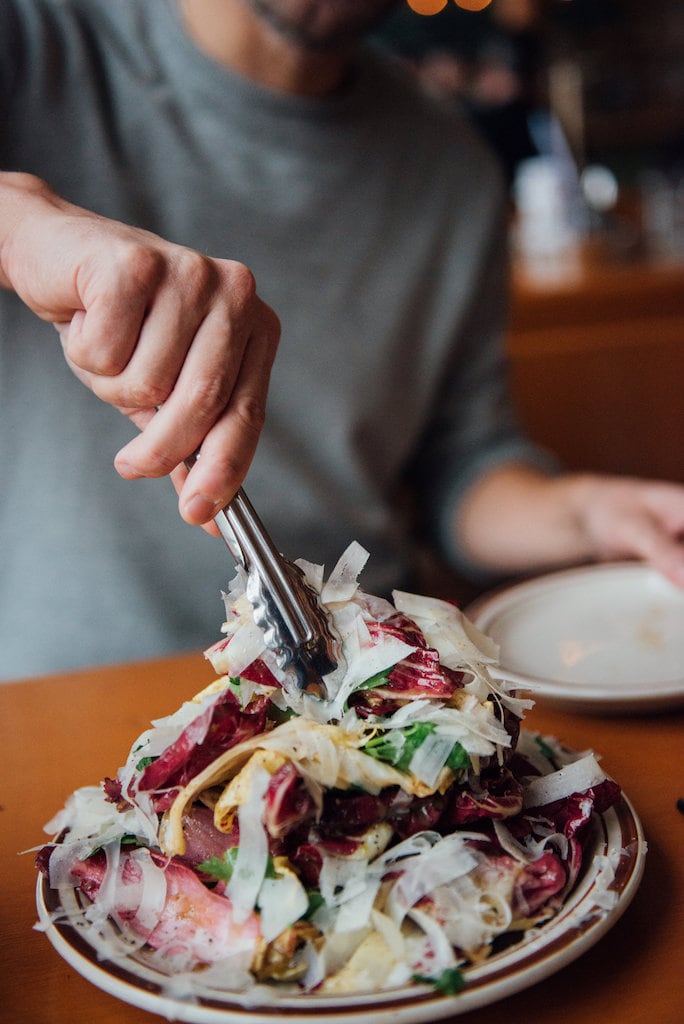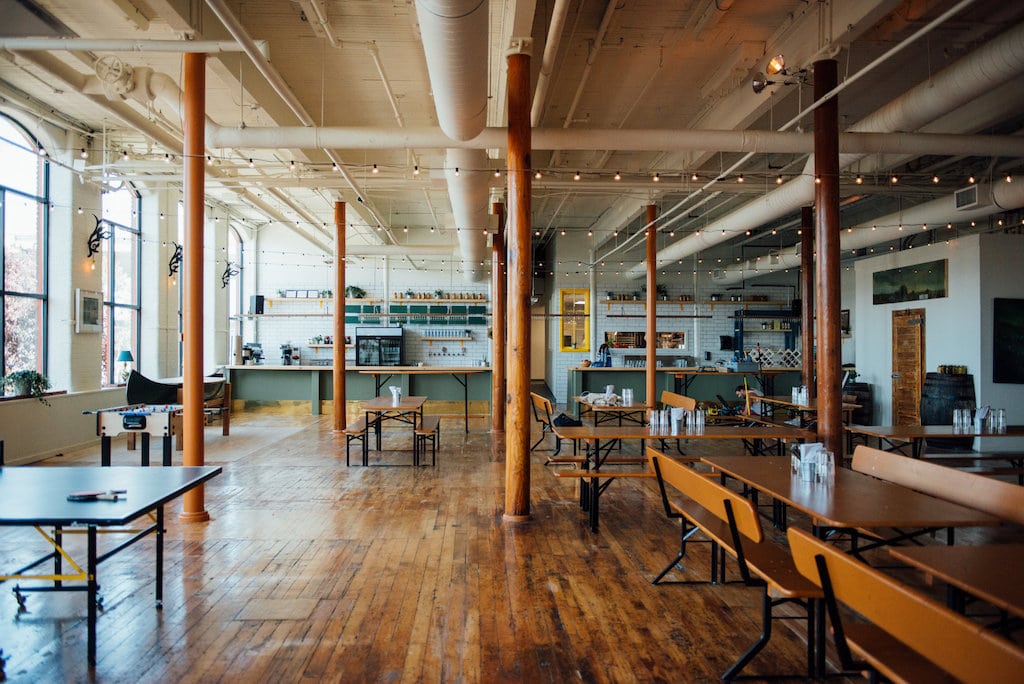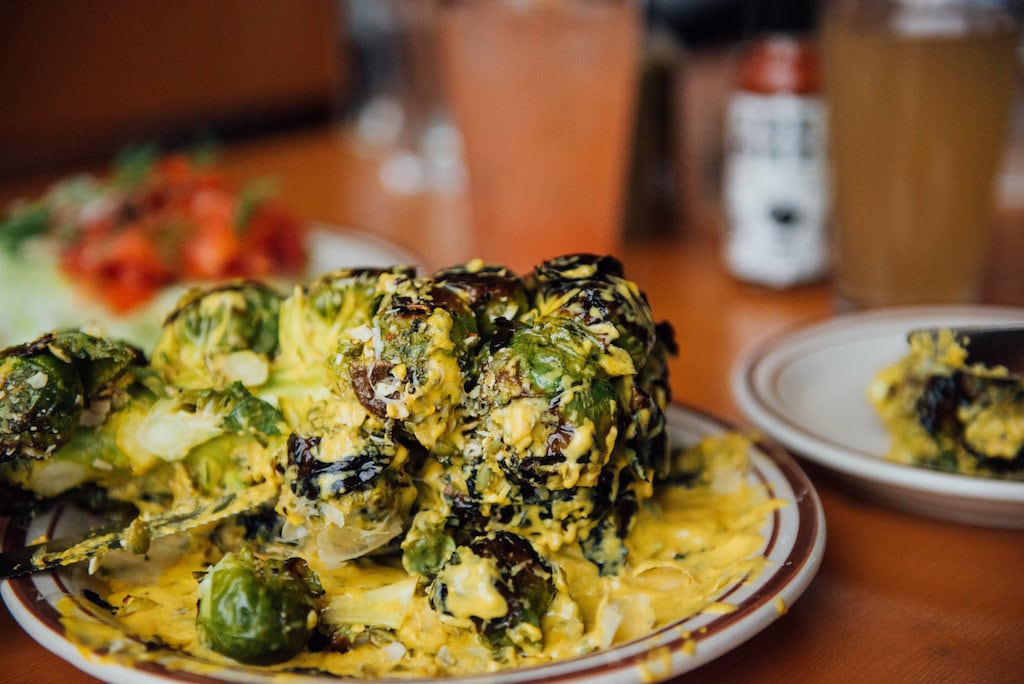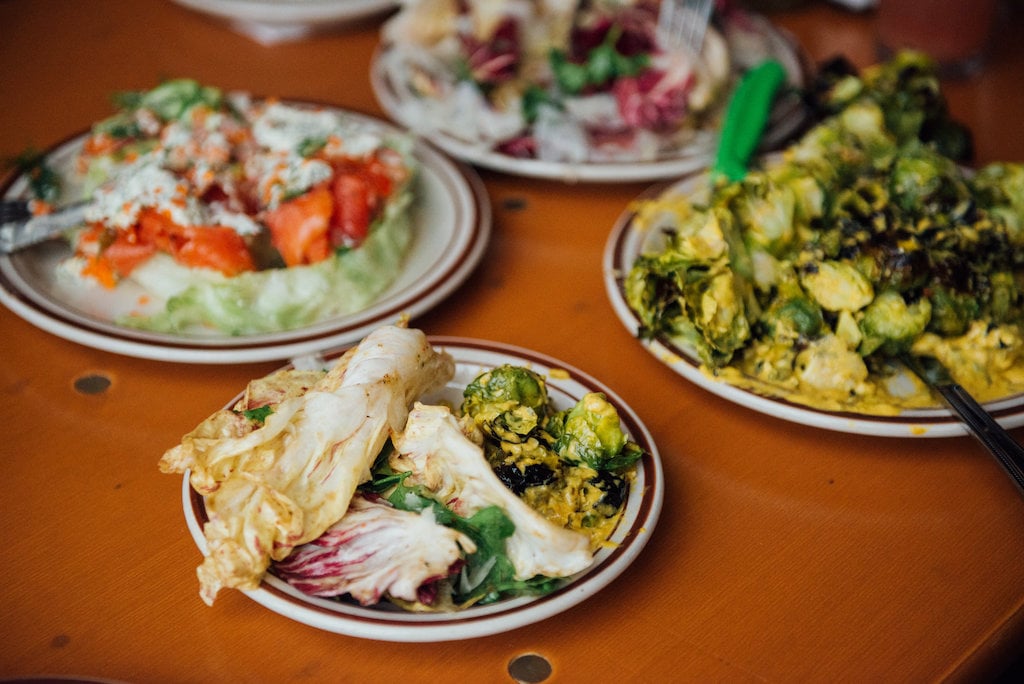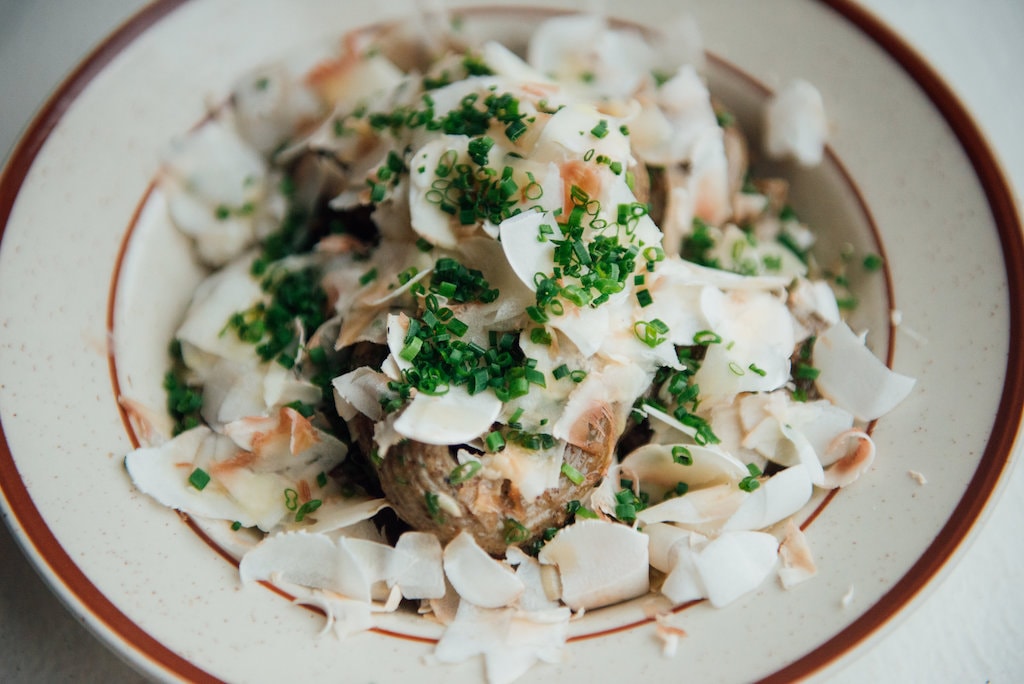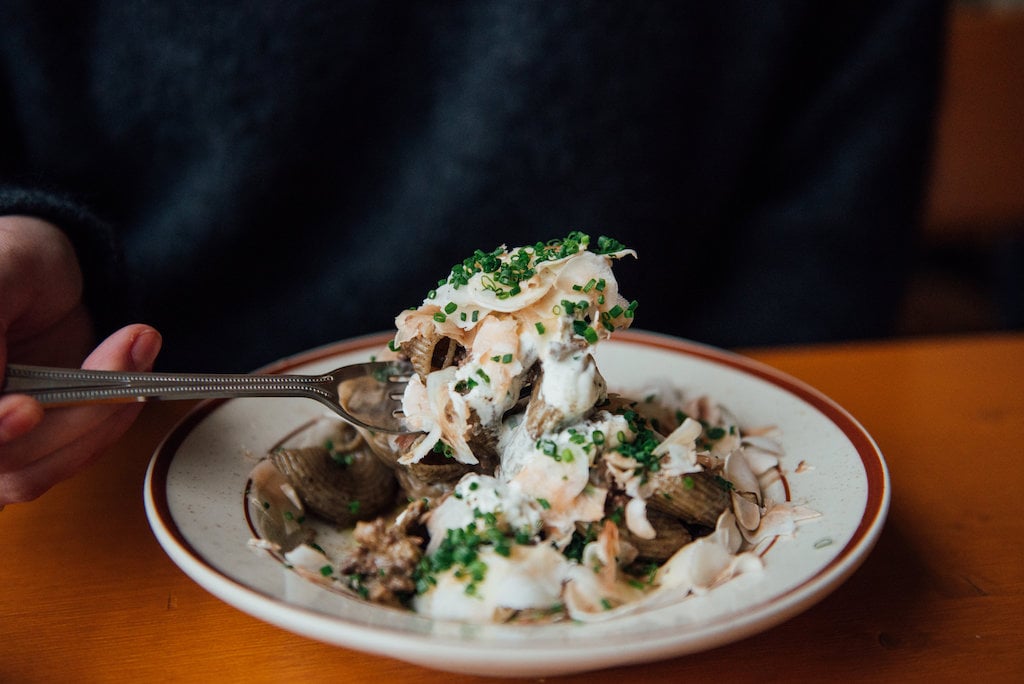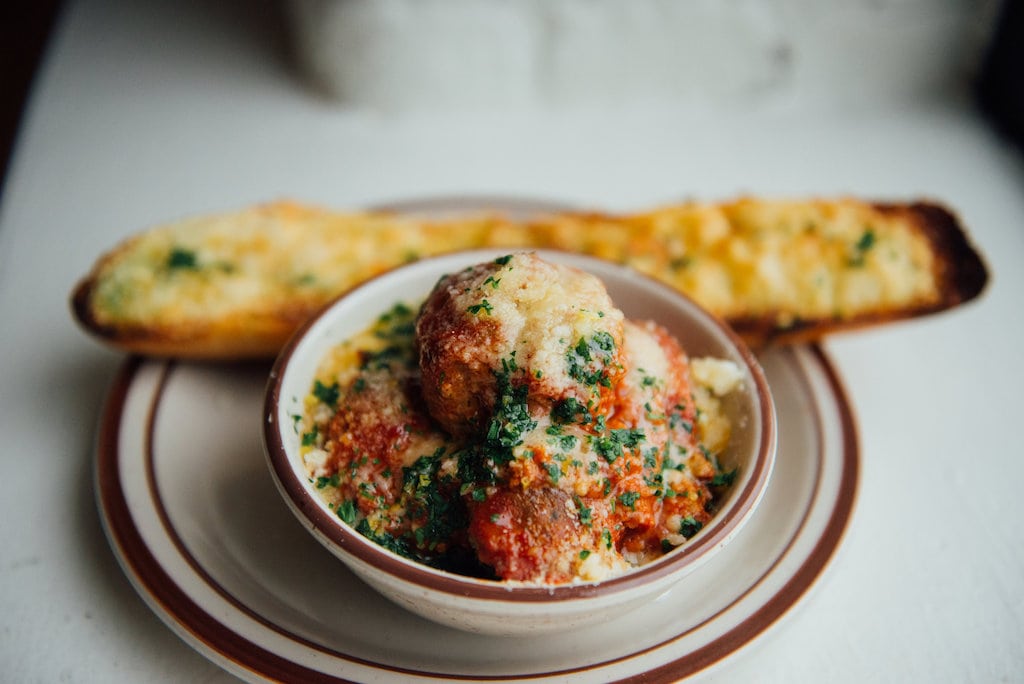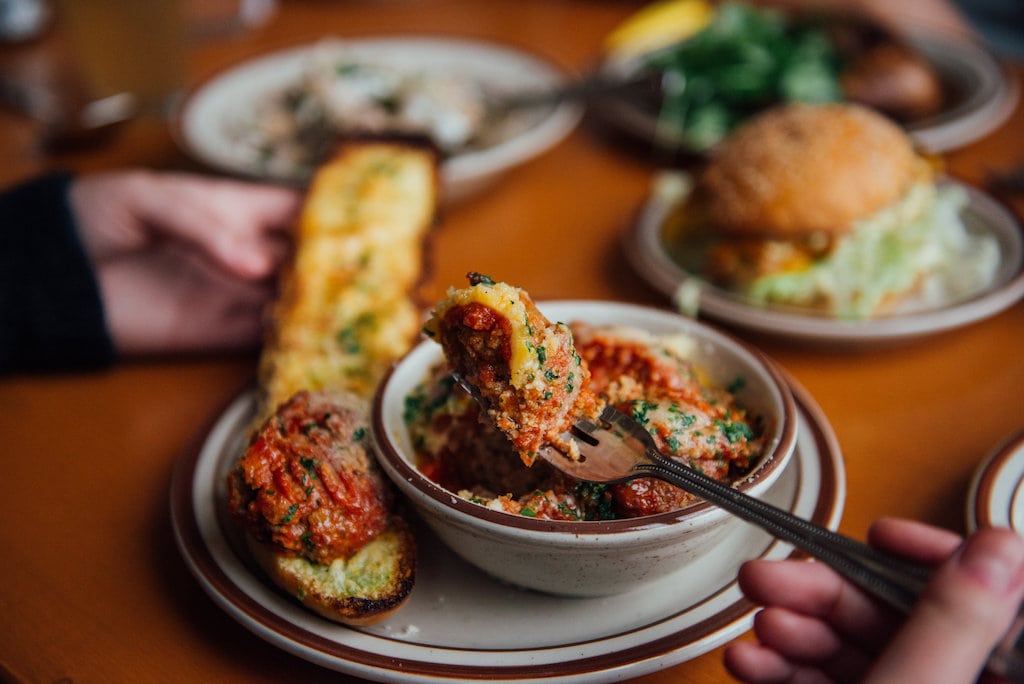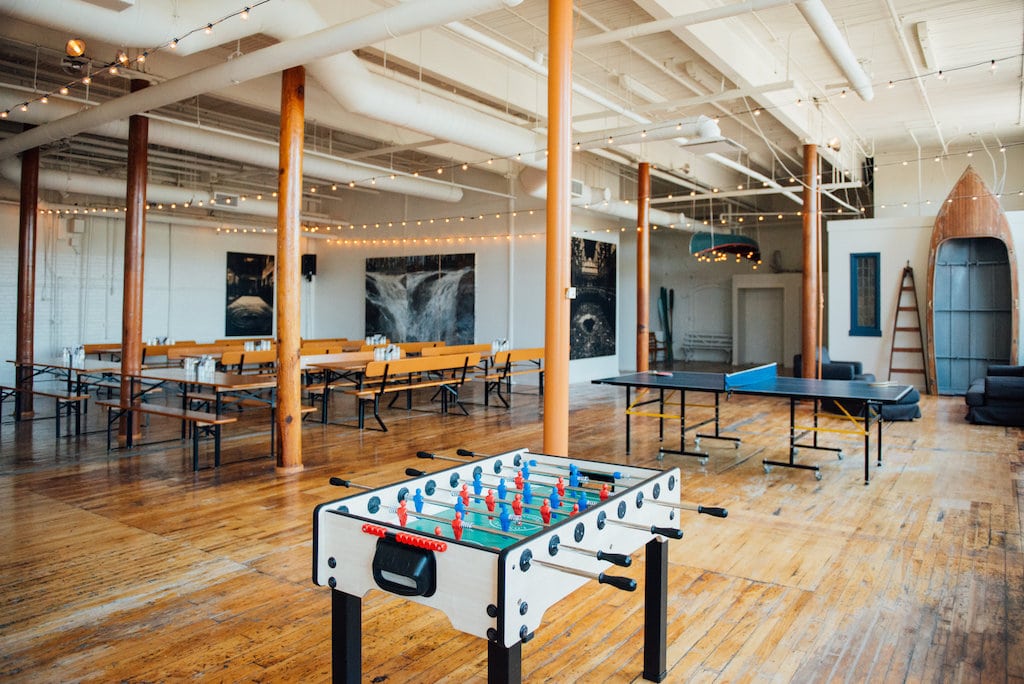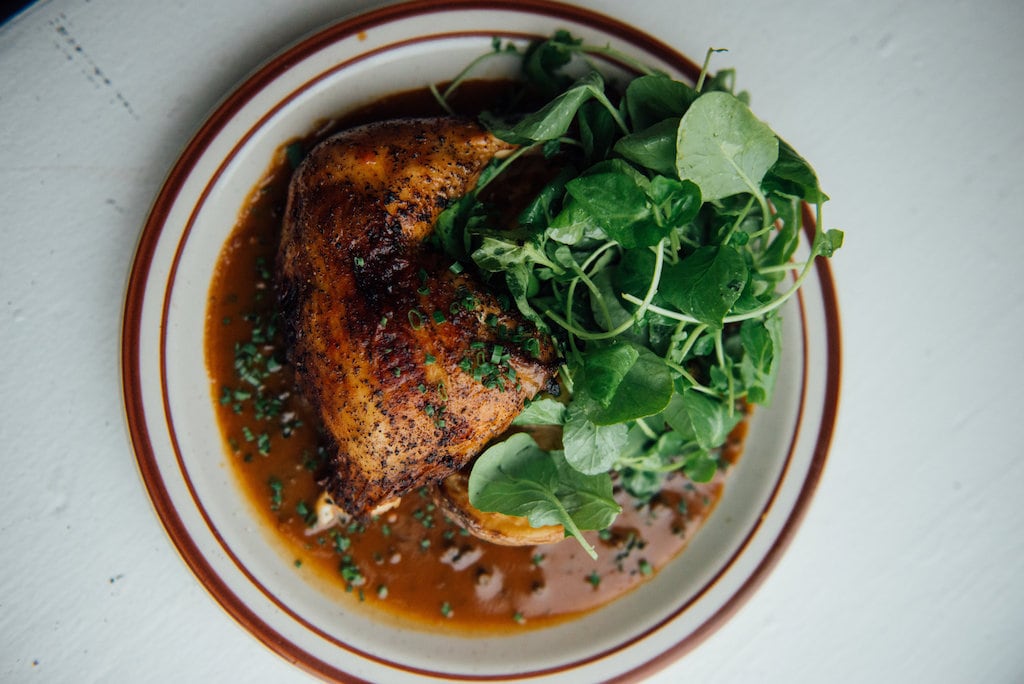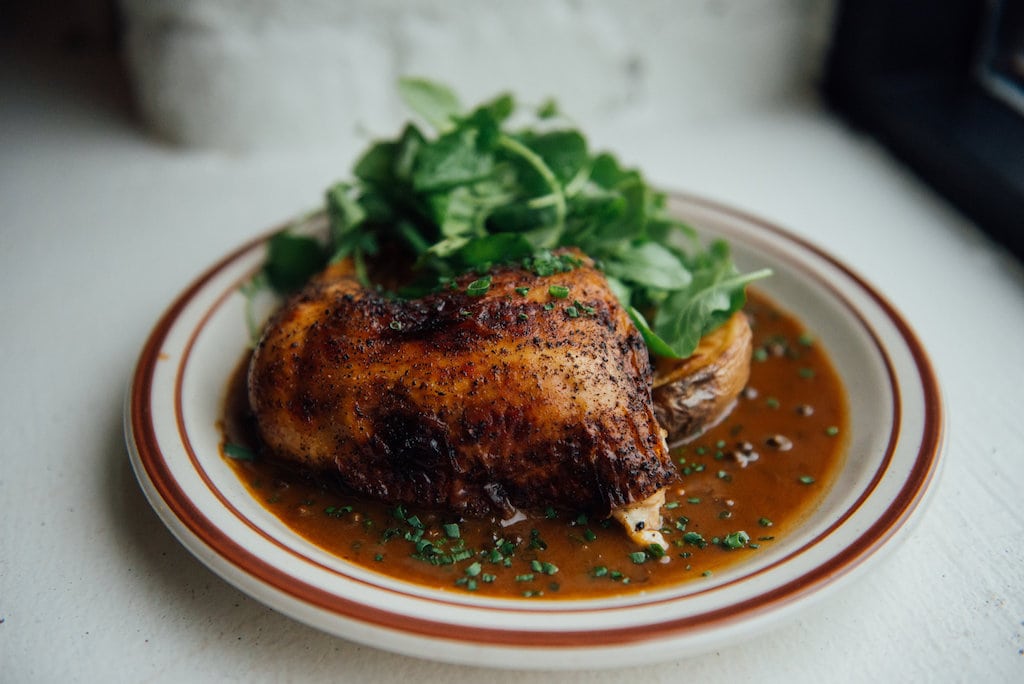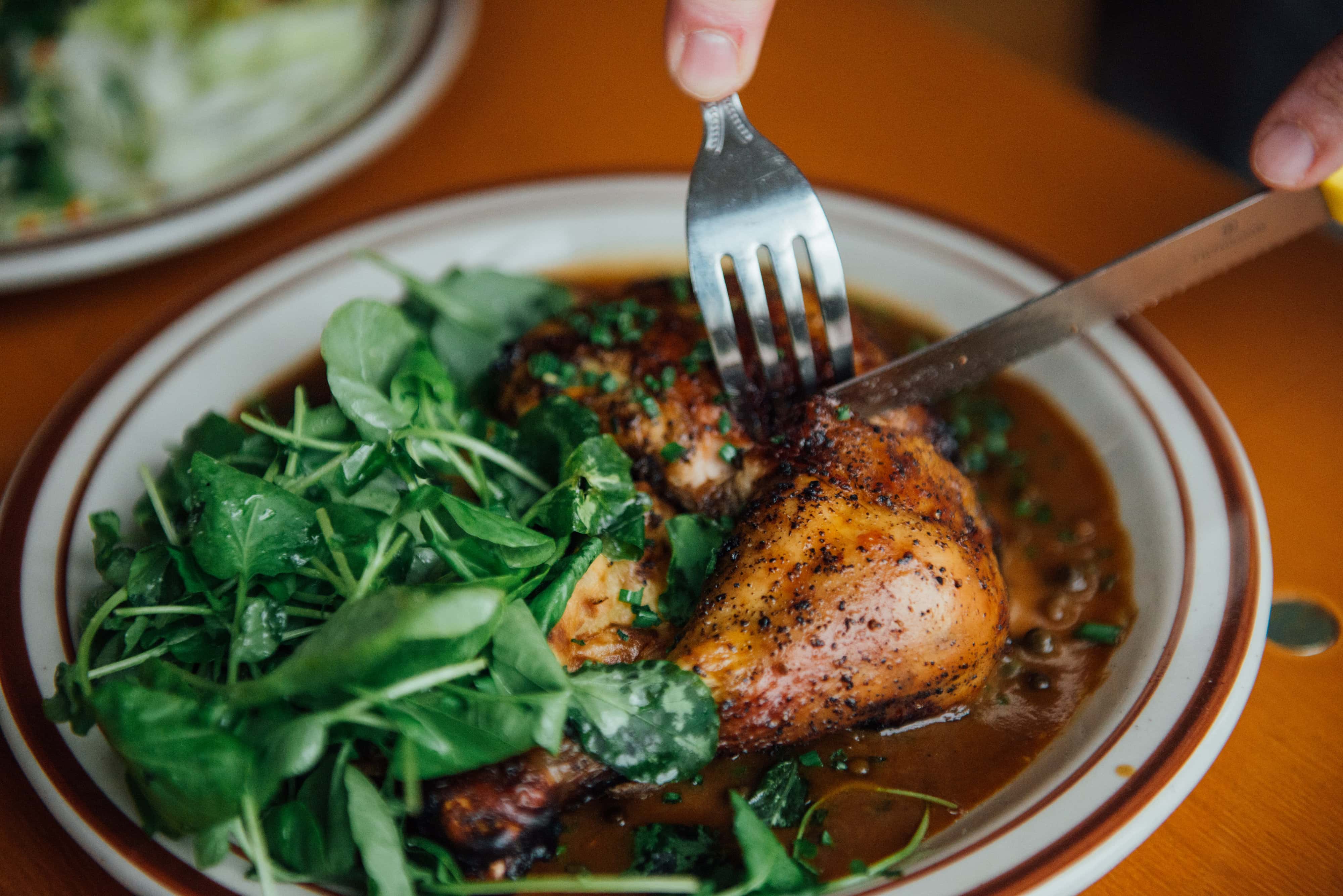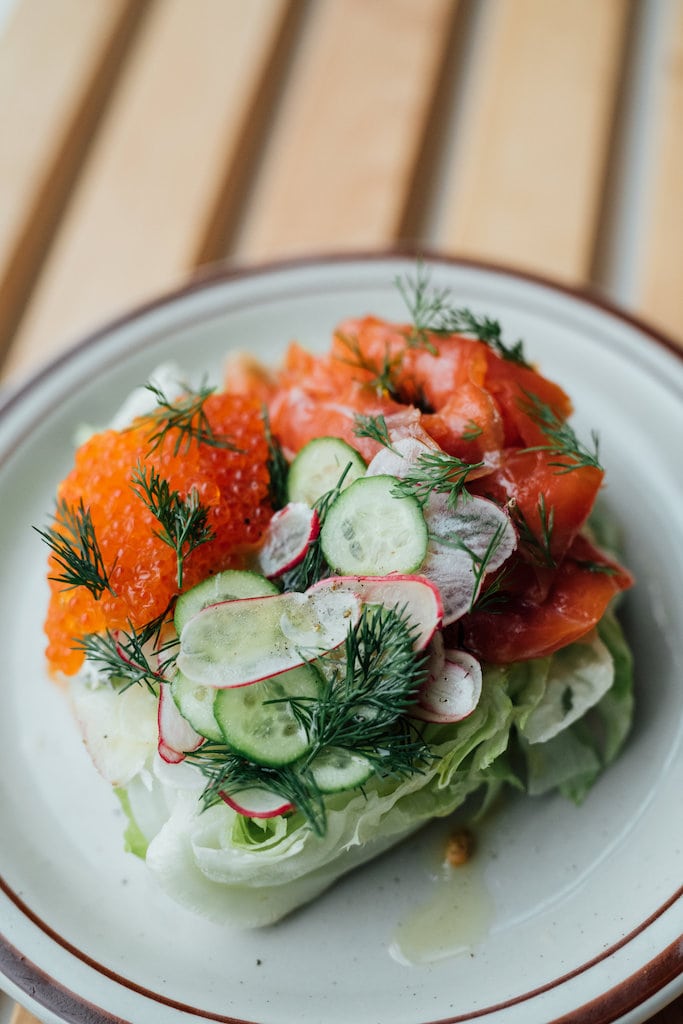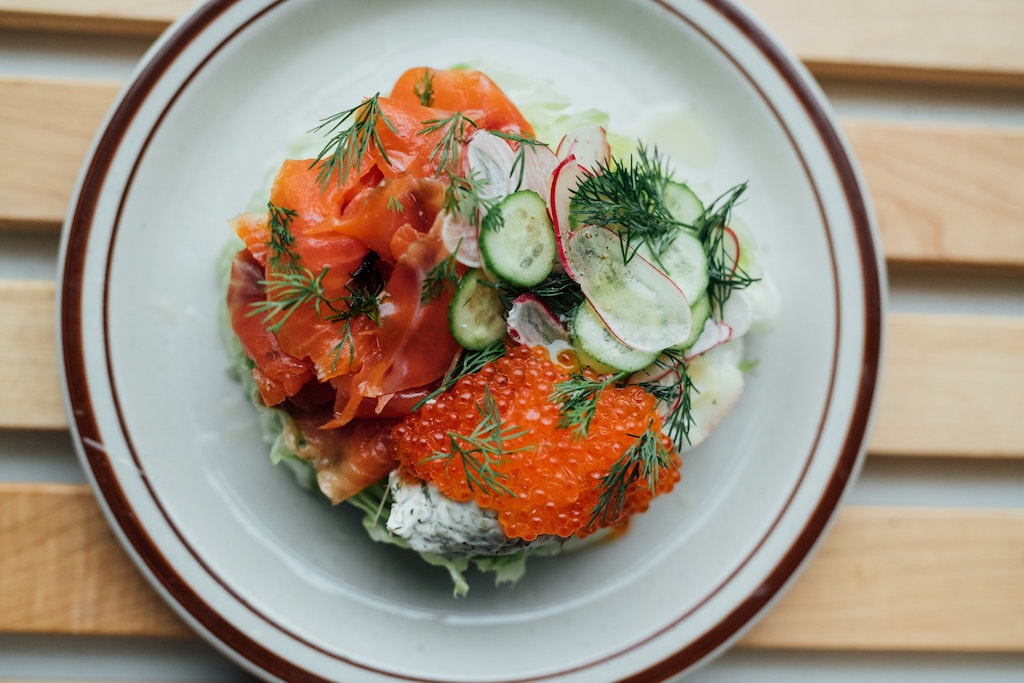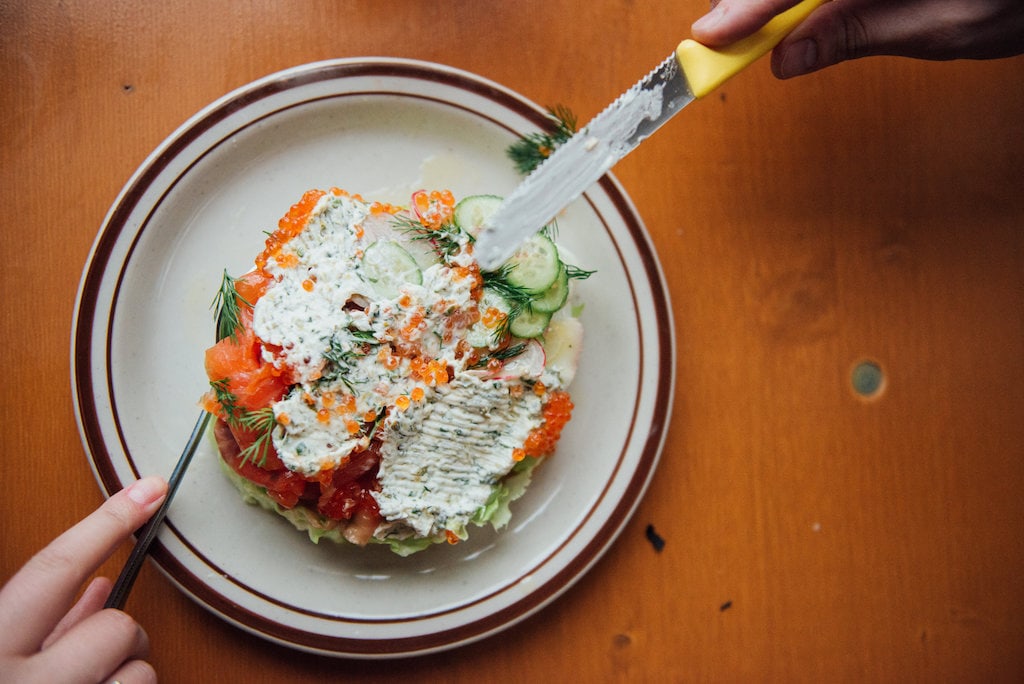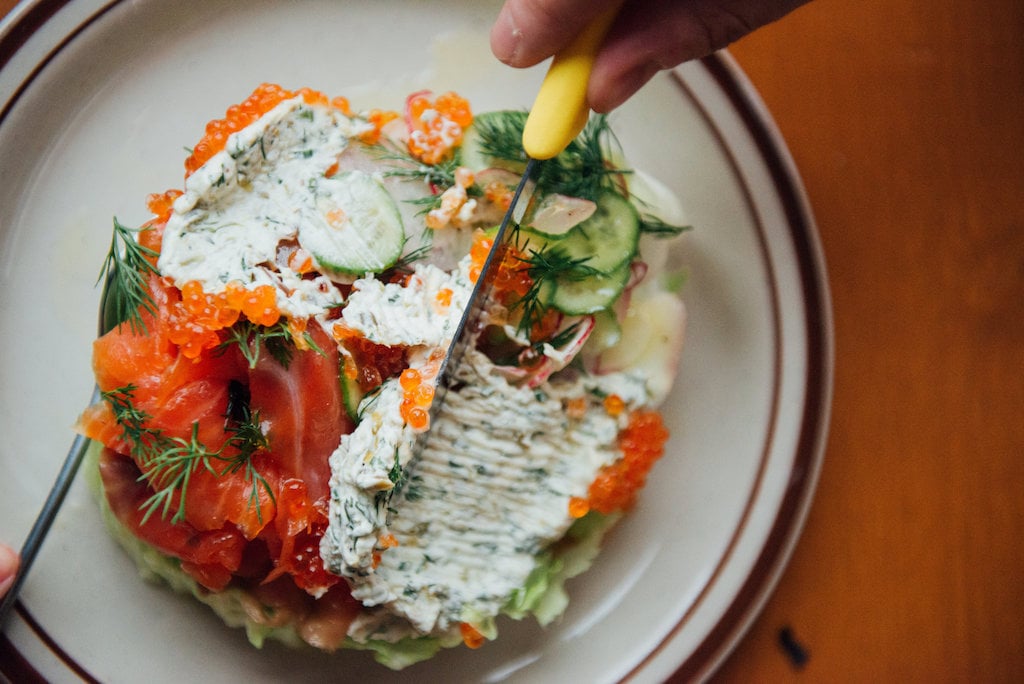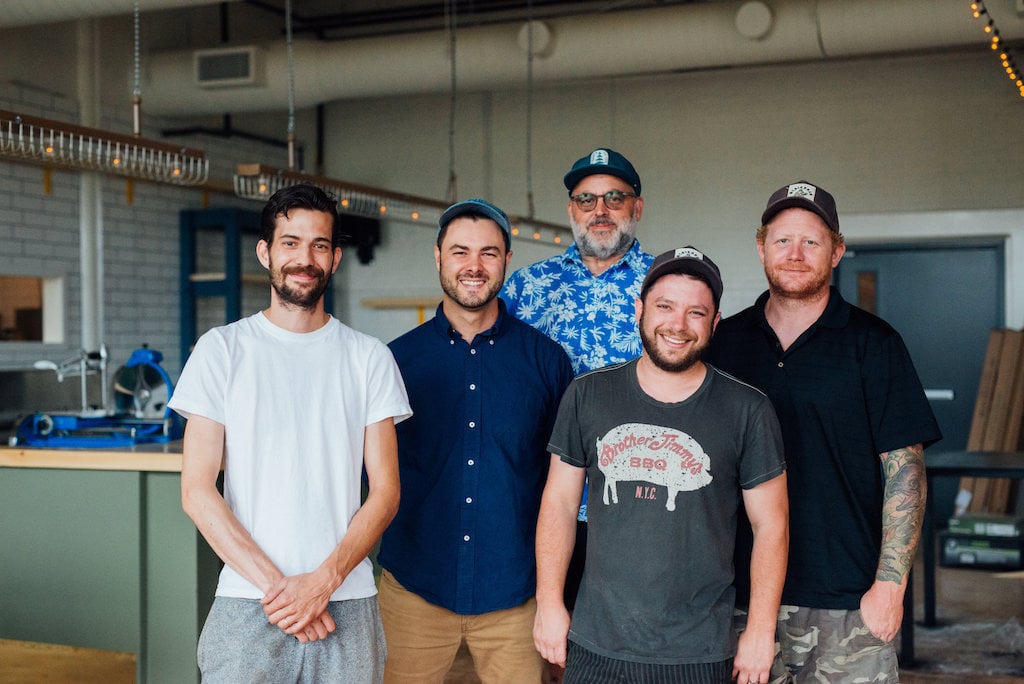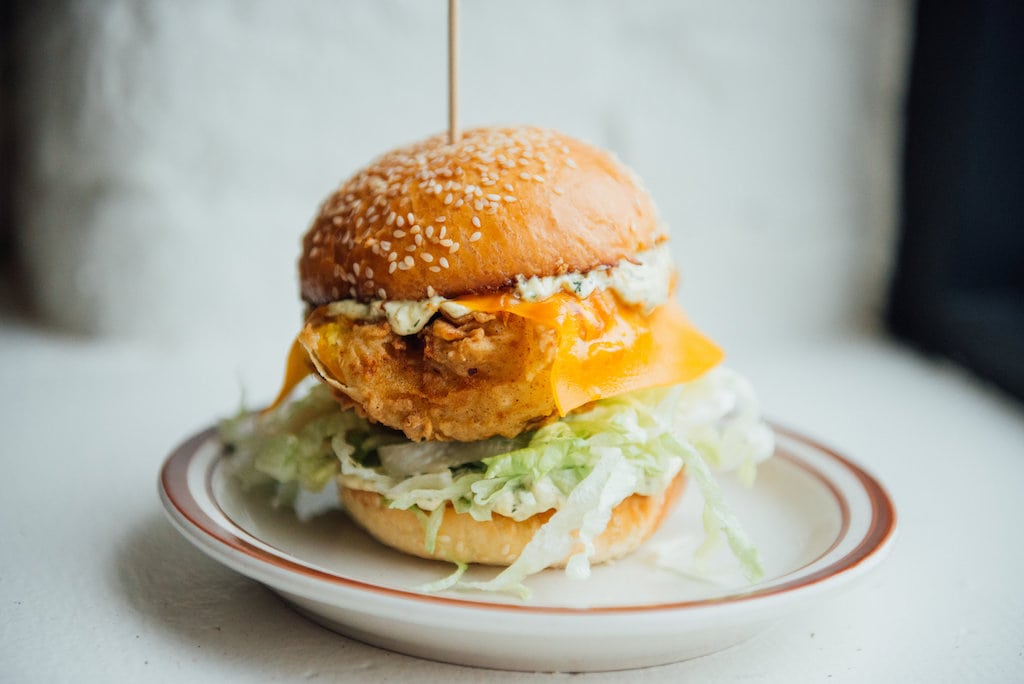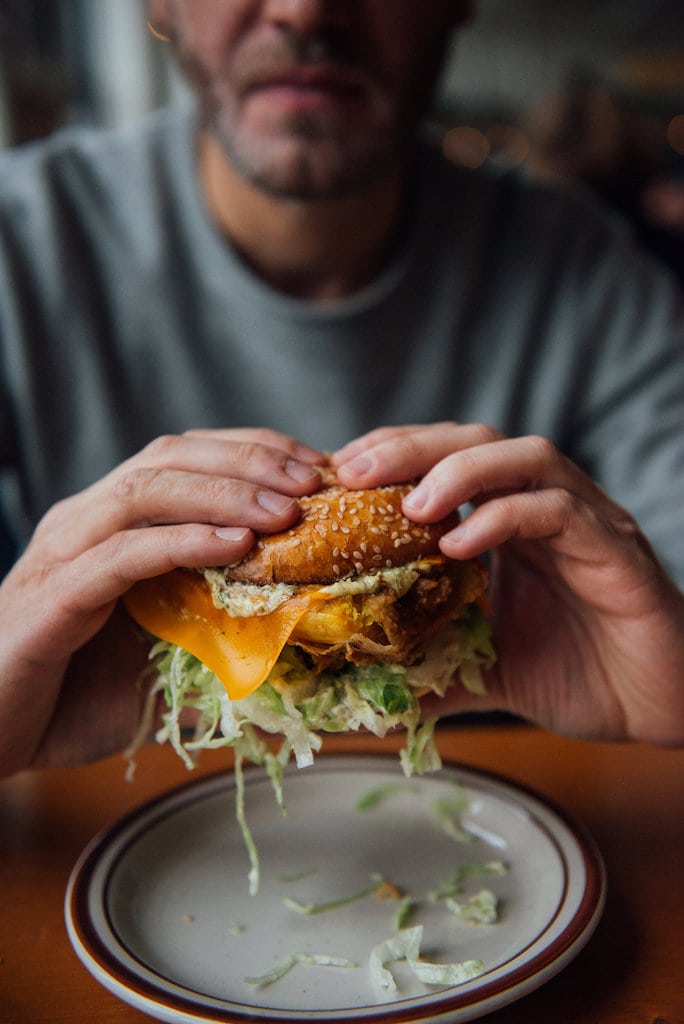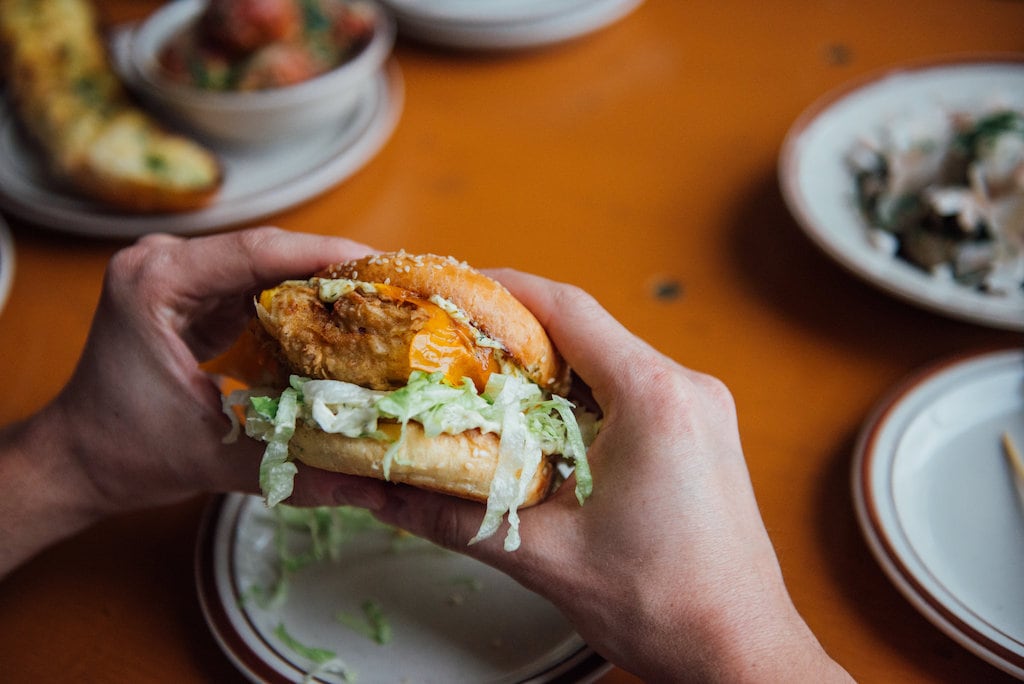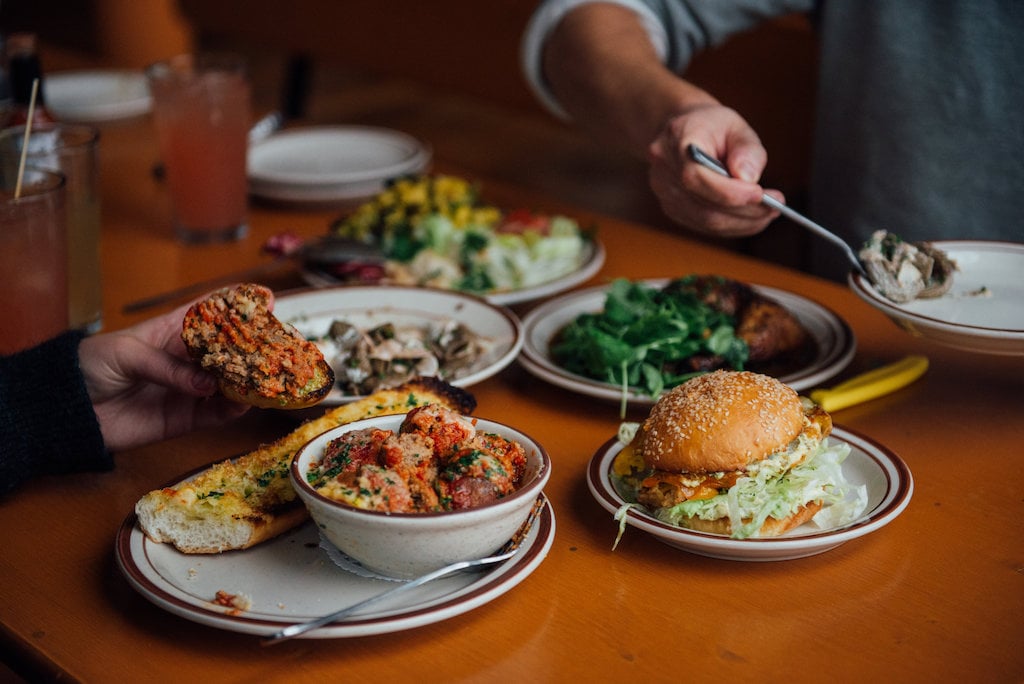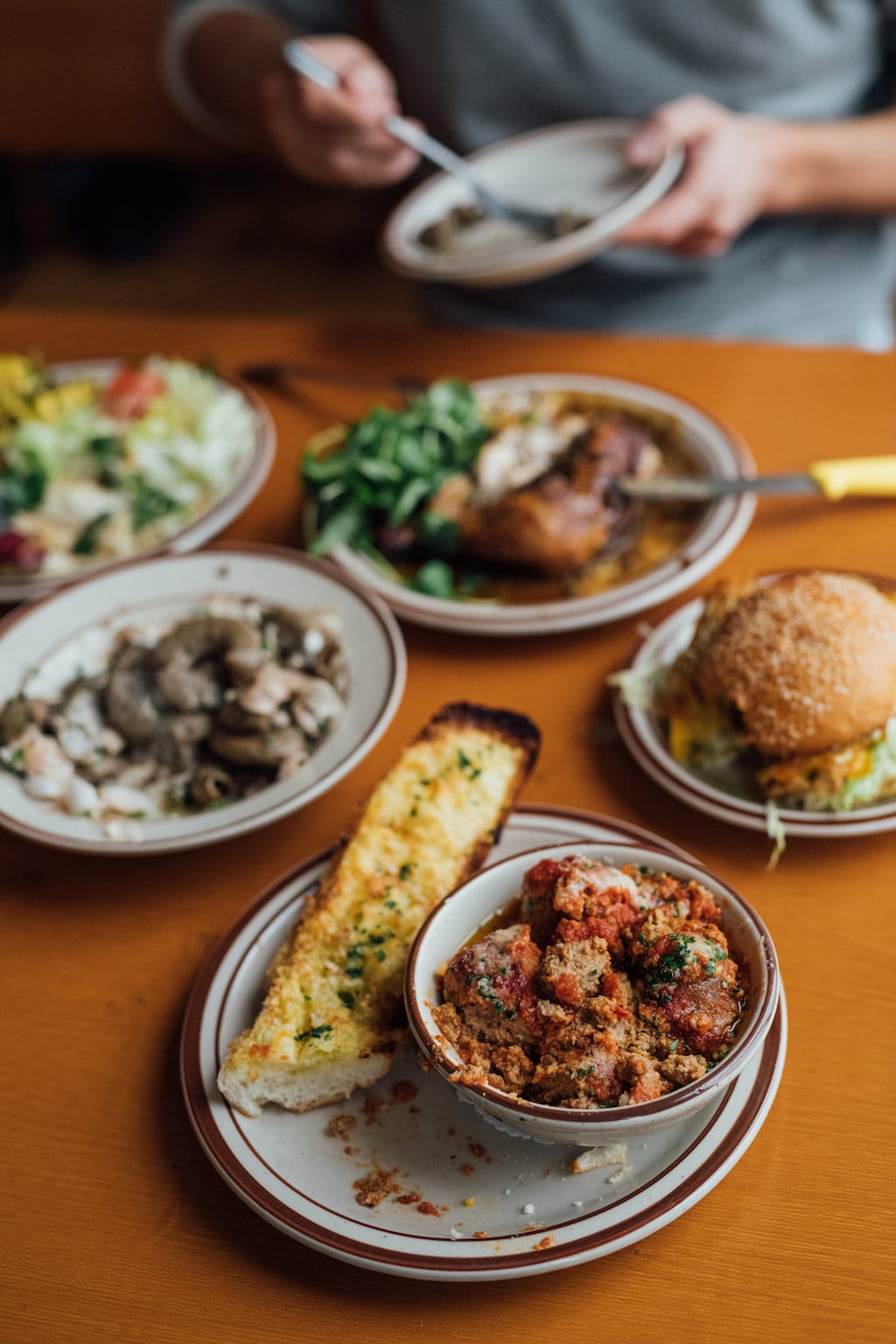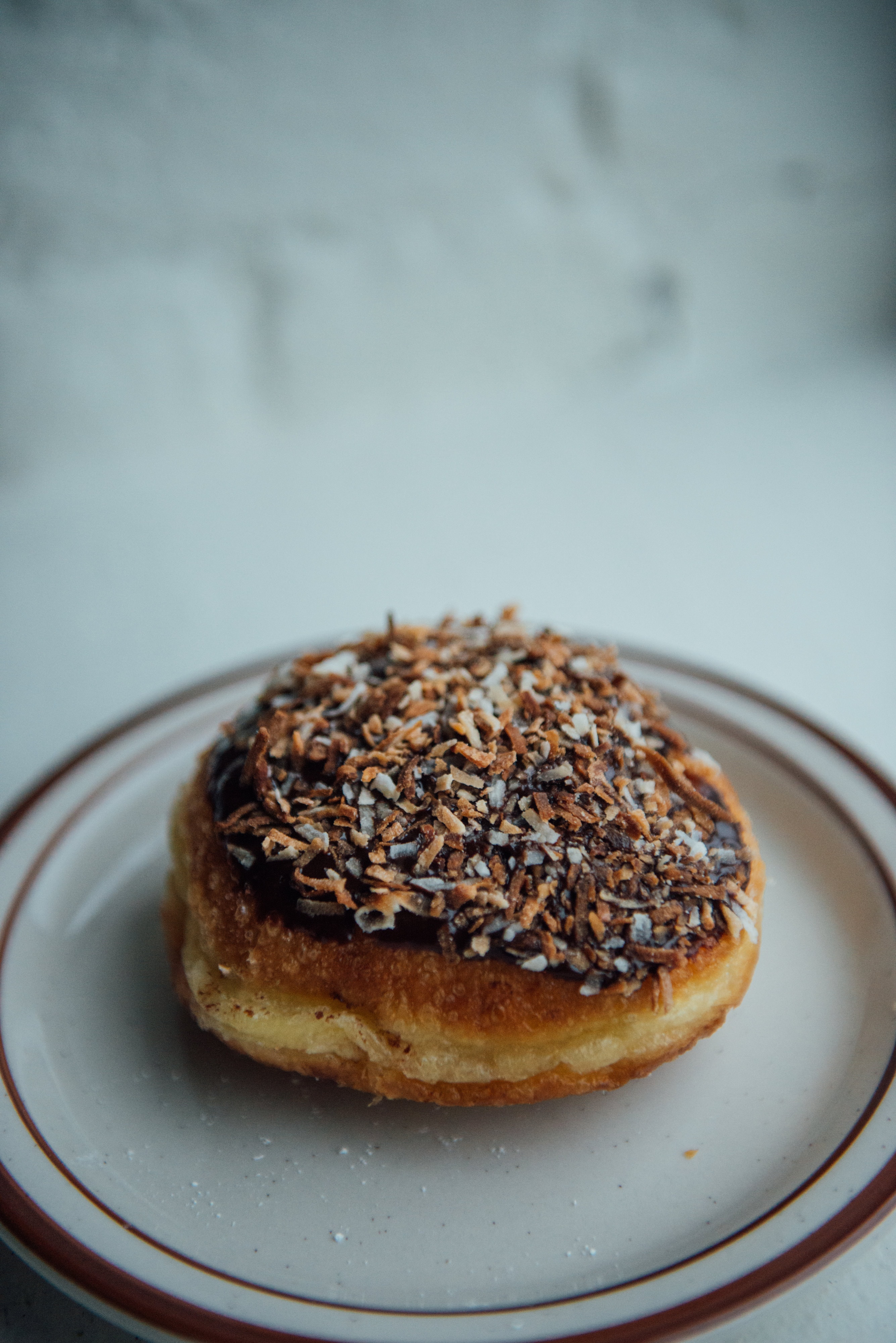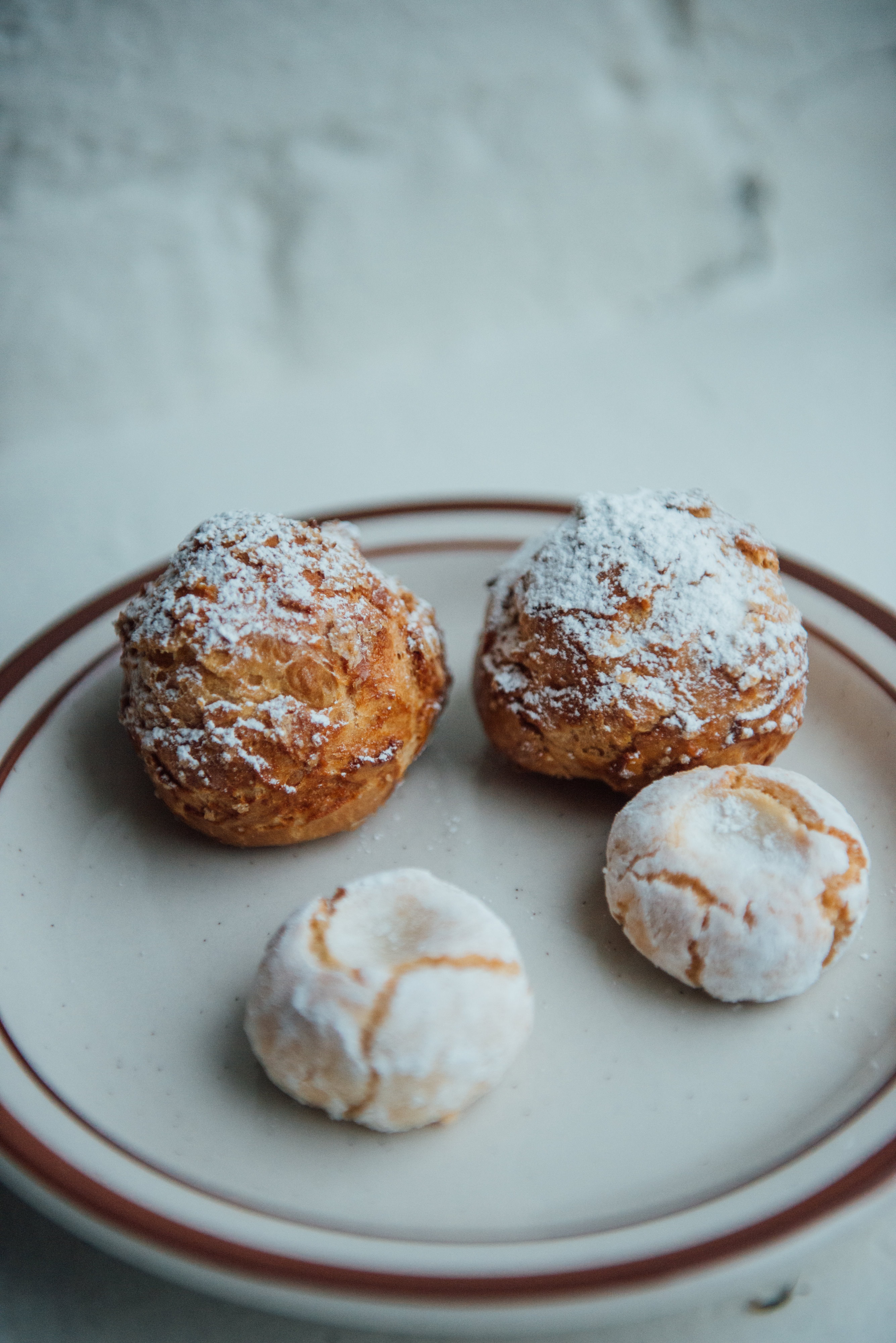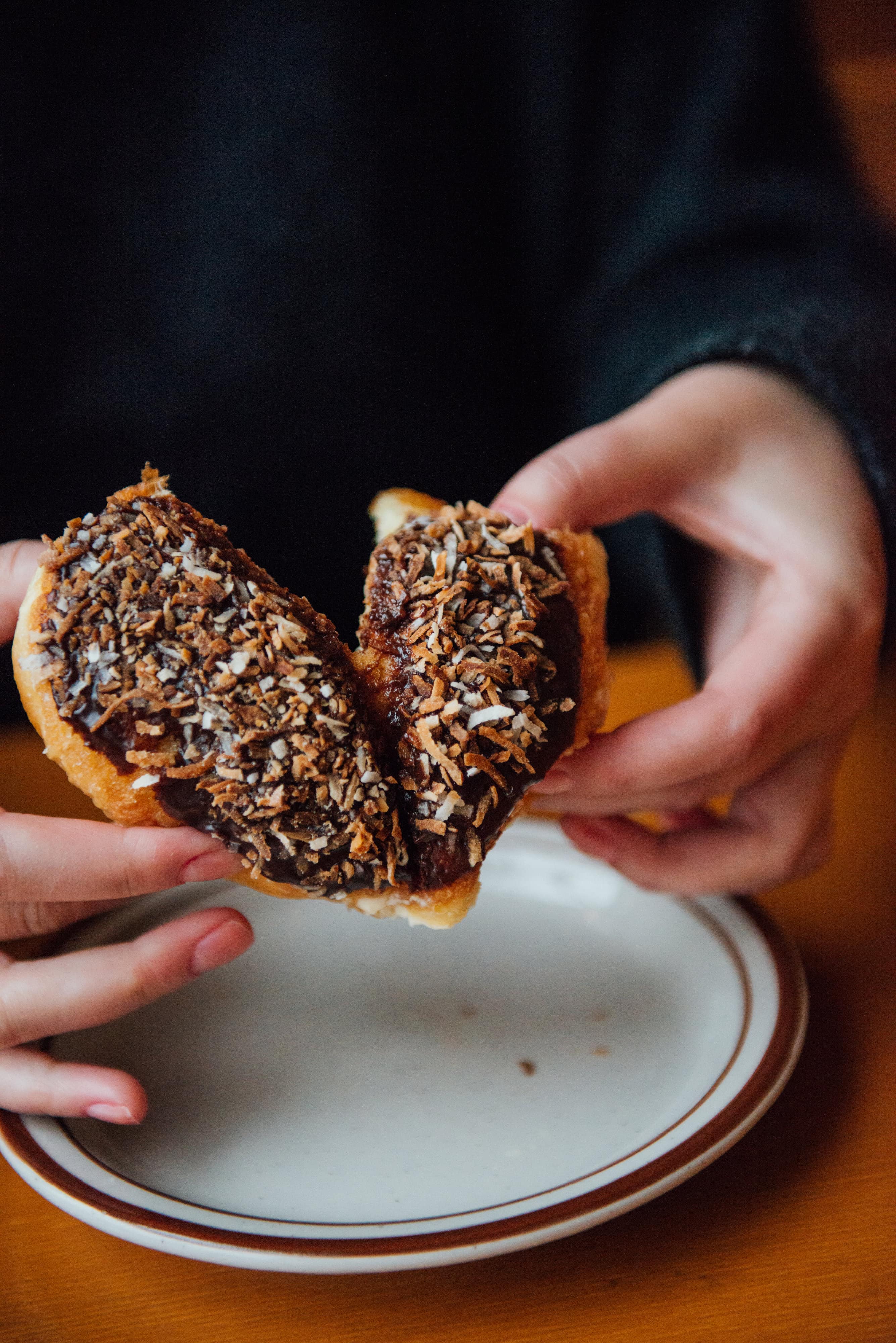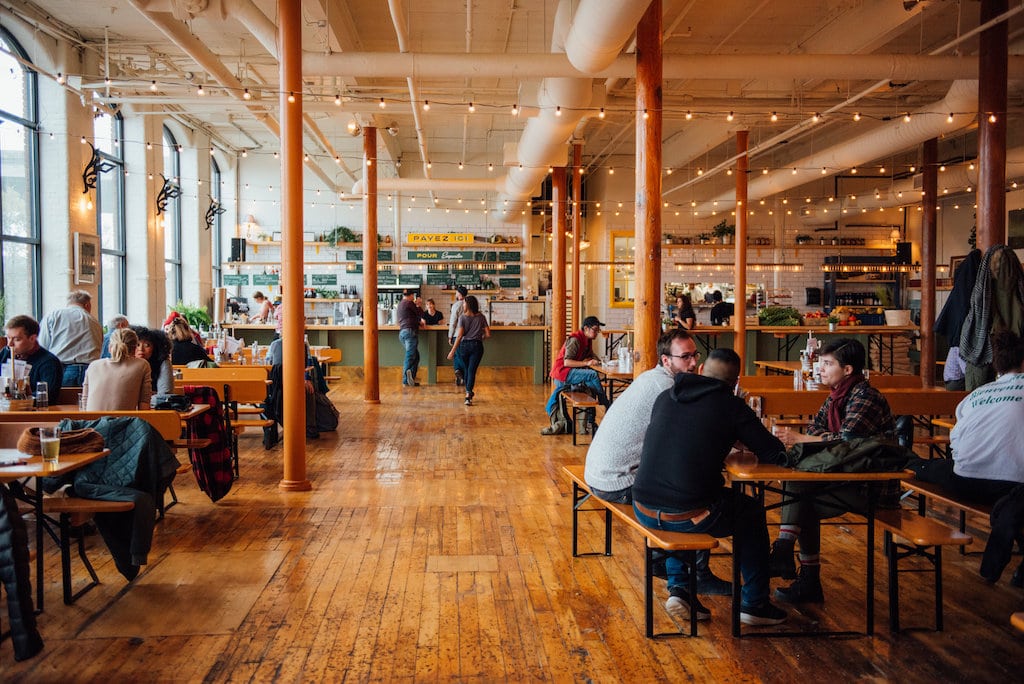 McKiernan

$$
Monday: Closed
Tuesday: Closed
Wednesday: 11:00 AM – 10:30 PM
Thursday: 11:00 AM – 10:30 PM
Friday: 11:00 AM – 10:30 PM
Saturday: 11:00 AM – 10:30 PM
Sunday: 11:00 AM – 10:30 PM


Owner(s) Frédéric Morin, David McMillan, Allison Cunningham, Chris Morgan, James Simpkins, Derek Dammann
Chef(s) Derek Dammann
Sommelier James Simpkins
Opened 2018

Accepts mastercard, visa, cash, debit
140 Seats
Accepts groups
McKiernan Luncheonette is the new project from the team at Liverpool House, Joe Beef and Maison Publique. This new 7,000 square foot (!) restaurant offers a comforting canteen kitchen in a much-needed corner of town.
The owners of McKiernan Luncheonette are the same as those of Joe Beef : Frédéric Morin, David McMillan (now retired from the restaurant industry), Allison Cunningham. They are joined by Marc-Olivier Frappier and Vanya Filipovic (Mon Lapin and Vin Papillon), two dynamic young people from Liverpool House, Chris Morgan and James Simpkins, and Derek Dammann of Maison Publique.
Why open here? "It's because Nathalie Volant, the businesswoman who runs the complex approached us with a problem she had: the building is full of first-class tenants without any interesting food offerings nearby," says David McMillan. The building hosts the headquarters of Airbnb, Volcom, Les Alouettes and several other companies, yet there are no interesting dining options in the area – there are two vending machines in the building and a few places for junk food, but that's all.  "Since we started construction, we see the St-Hubert delivery man in the parking lot at least twice a day!" (laughs)
And why now? "With our restaurants, we have always had to say 'no' to catering opportunities or large groups. At McKiernan, we now have the opportunity to offer good products to the workers of the area and cater for bigger events. We can have cider events, 5 to 7s, natural wine events, coffee events, hockey playoffs, movie nights, parties, kids; maybe once a month we can have a picnic on the canal, have a lobster party, oyster party, anything is possible."
The name McKiernan comes from the man behind Joe Beef – Charles McKiernan. Considering the size of Joe Beef today, the restaurant first opened in only half of the space, and the other half was occupied by a small restaurant called McKiernan. However, the demand for Joe Beef was too high so the owners had to close McKiernan to expand Joe Beef.  "James and Chris liked the idea of reviving McKiernan. We had many sad customers when we closed McKiernan on Notre-Dame West. It was a logical continuation to bring it back in a different format with different partners."
With its view of the canal, close proximity to the dragon boats, and the terrace on the roof, the space is magnificent!  McKiernan Luncheonette is located in a 7,000 sqft space on the second floor of the complex. The restaurant has a huge bay window that offers incredible natural light during the day and a magical atmosphere in the evening. The McKiernan Luncheonette has a standing capacity of 350+ people plus another 200 seated. The restaurant was built completely from scratch. "It was an open area but with nothing in it.  It is the first place we've built from scratch. Our restaurants tend to be pretty dark places, so we wanted something brighter." The area offers large picnic tables in a Biergarten style, relaxation areas, a 'foosball' table and a large counter to order food. It's all cozy and really nice.
Derek Dammann is in charge of the kitchen. "Maison Publique's food is very similar to that of McKiernan. It was a logical transition and evolution. Besides, it gives us more reach on social media". "We wanted to offer a simple and tasty menu experience, using good products. We wanted you to be able to grab a bite from our bakery or a warm breakfast in the morning on your way to work. For lunch, you can eat a salad, a ham and cheese sandwich, a vegetable pie or roast chicken. Obviously, as with all our restaurants, we will listen to what people want and adjust," says David. For now, McKiernan offers delicious morning breakfasts, simple and tasty lunch dishes: roast chicken, salads, pasta, etc.  There are also comforting and tasty dishes for take out: roast chicken, baked pasta, rack of pork, etc. 
The wine list is curated by James Simpkins and there is a small selection of natural wines with a focus on fresh, easy-to-drink wines over lunchtime. Still to come are a range of 'pét-nats' (pétillant naturel or natural sparkling wines) and beers in kegs and bottles, including local microbreweries. There are also some cocktails – both classic and house created. Sarah Laporta, a dynamic young woman with a lot of experience, manages the dining room. 
"The room is available to our many colleagues in the restaurant business. We have very good relationships within Montreal's restaurant community, so this space is also for them. It is available to those wishing to get married here or use the space for a catered event. Maybe we'll do a sugar shack with Au Pied de Cochon, a fried chicken party with Icehouse, a funky natural wine party with Bar Henrietta – anything is possible. This space is for all those chefs who wish to create events. We want to have guests here, we want this unique space to be for everyone."
"Honestly, I'm really happy to work with these people. Everything about this project is done so organically, it's been very fun. We all have a lot of experience, everyone knows their job and it is a pleasure to work in this environment. In addition, with the catering side, it also adds a touch of constant innovation; each adventure is exciting, it breaks the monotony of the day-to-day. We wanted to have fun and offer quality food in an unpretentious place."  Congrats — what a great new addition to Montreal!
Written by Élise Tastet
Photography by Alison Slattery