Cafés with Good Food: Our Montreal suggestions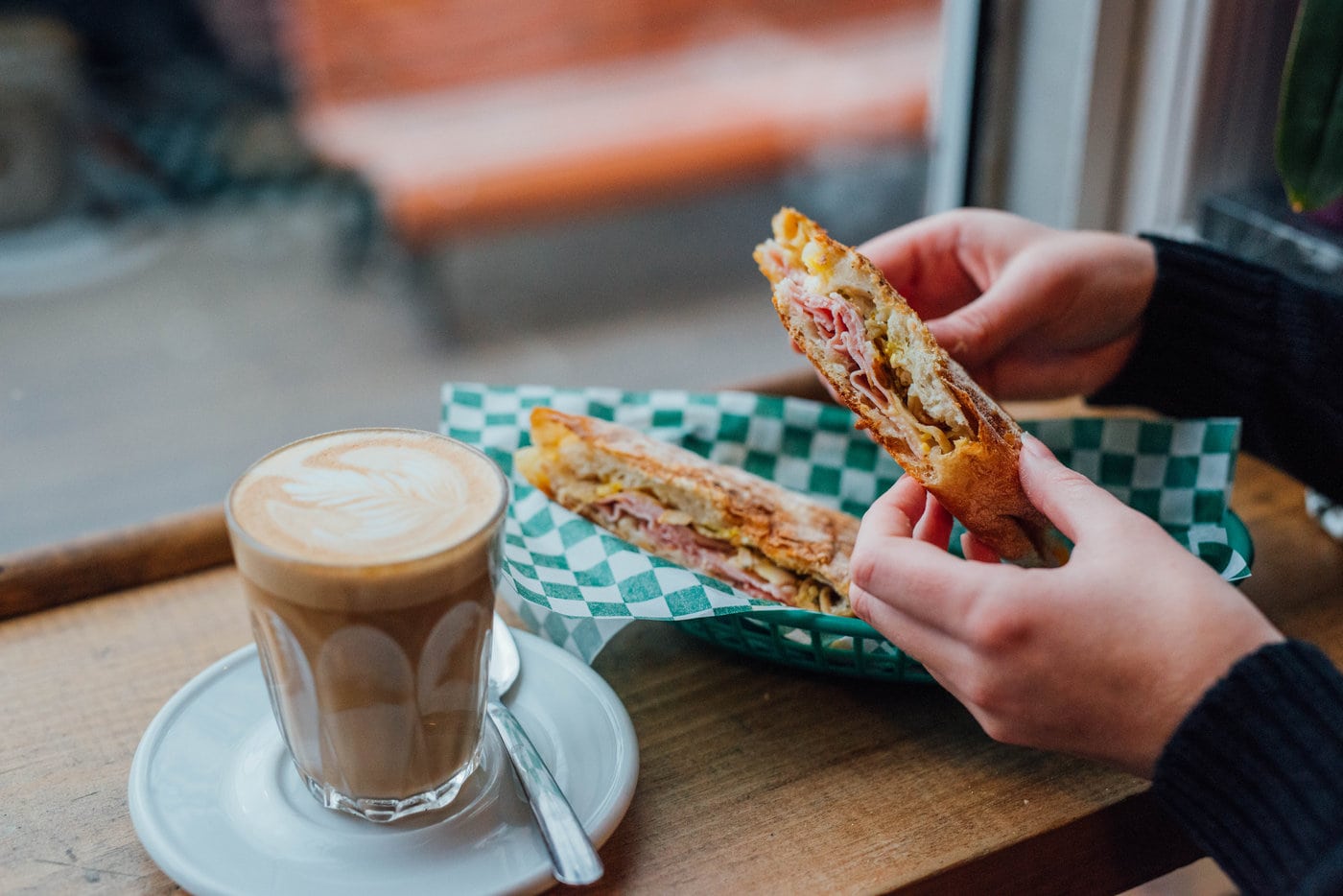 Montreal's food scene is known around the world for its impressive variety of restaurants, for its unique specialties and for its flavours influenced by cultures across the world. Over the past decade, Montreal's coffee culture has grown exponentially, and the city has become a hub for enjoying good coffee from a variety of origins.
Key elements that characterize contemporary coffee culture include traceability, fair trade certification, and, of course, quality throughout all stages of production. From the traditional Italian café to the multiple third wave addresses, Montreal is full of great places to enjoy excellent coffee.
At Tastet, we like to drink and eat well—hence the idea of writing this list about cafés with good food! Whether it's for a snack, a satisfying lunch while studying, or simply to satisfy a small hunger, we always like to enjoy our coffee with one (or many!) small bites.
Coffee lovers should also take note that we have written several other lists to inspire your next caffeinated outing; from places to enjoy an excellent Italian coffee, to the most beautiful café terraces in town, as well as a selection of great cafés to work in, we've got you covered. But without further ado, here's our list of…
Cafés with good food in Montreal:
See on map
2009 Avenue de la Salle Montréal H1V 2K6
782 Rue Wellington Montréal H3C 1T7
4606 Notre-Dame Street West Montreal H4C 1S4
69 Rue Saint-Zotique Est Montréal H2S 1K7
433 Rue Mayor Montréal H3A 1N9
500 Rue Beaubien Est Montréal H2S 1S5
1940 Rue Centre Montréal H3K 1J2
195 Rue Young Montréal H3C 2E9
6201 Rue Chabot Montréal H2G 2T3
380 Avenue Victoria Westmount H3Z 2N4
5836 Boulevard Saint-Laurent Montréal H2T 1T3
5090A Notre-Dame Street West Montréal H4C 1T1