Montreal's Best Poutines: Where to eat an amazing poutine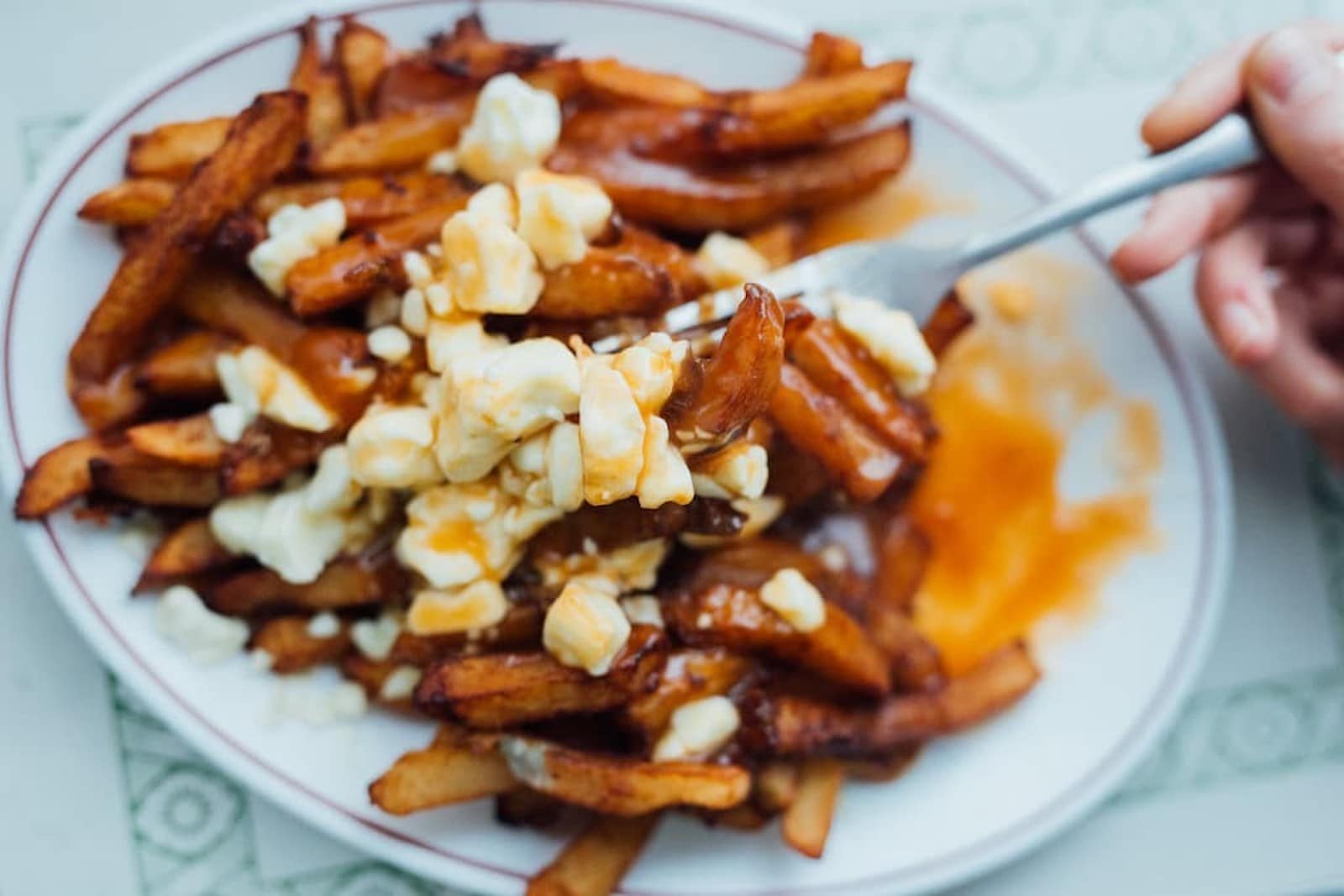 Are Montreal's best poutines really gourmet food? We certainly think so! When we talk about Quebec gastronomy, and let's remember that gastronomy is a word associated with « what we eat », poutine simply can't be ignored (pronounced « poo-teen, yes – poo-teen!). Poutine is becoming more and more famous around the world, and continues to make inroads on some menus in parts of Canada.. And poutine is such comfort food. We know it's popular – we've witnessed overflowing restaurants at 4am, with customers clamouring for this unique delicious food!
The book « Maudite Poutine », (That Damn Poutine) published by Héliotrope, mentions that « Quebec gastronomy is really like a lumberjack's kitchen and not advisable to eat if you are dieting ». Maybe that's why Quebeckers tend to be so cheerful? We enjoy life and this is reflected in our cuisine. And just to get us through the lethargy and harshness of our winters, of course it can help the soul to eat the kind of things that dieters would never touch!
The origins of poutine are controversial. What we do know is that this traditional Quebec dish first appeared in the late 1950s in central Quebec (where coincidentally, many Quebec cheese producers specializing in cheddar cheese curds are located).
Best poutine essentials :
Cheese curds (also affectionately called « cheese droppings »)
Brown gravy
French fries
+There are also some creative versions with added meat, vegetables and other ingredients (think of Martin Picard who adds foie gras to his poutine at Le Pied de Cochon and Chuck Hugues's version with lobster at Garde-Manger).
Here are Montreal's best poutines:
6956 Rue Drolet Montréal H2S 2T3
7700 Boulevard Décarie Montréal H4P 2H4
4177 Boulevard Saint-Laurent Montréal H2W 1Y7
5501 Boulevard Gouin Ouest Montréal H4J 1C8
536 Avenue Duluth Est Montréal H2L 1A9
323 Rue Beaubien Est Montréal H2S 1R9
3041 Rue Notre-Dame Ouest Montréal H4C 1N9
994 Rue Rachel Est Montréal H2J 2J3