Kyoto: Junichi Ikematsu's recommendations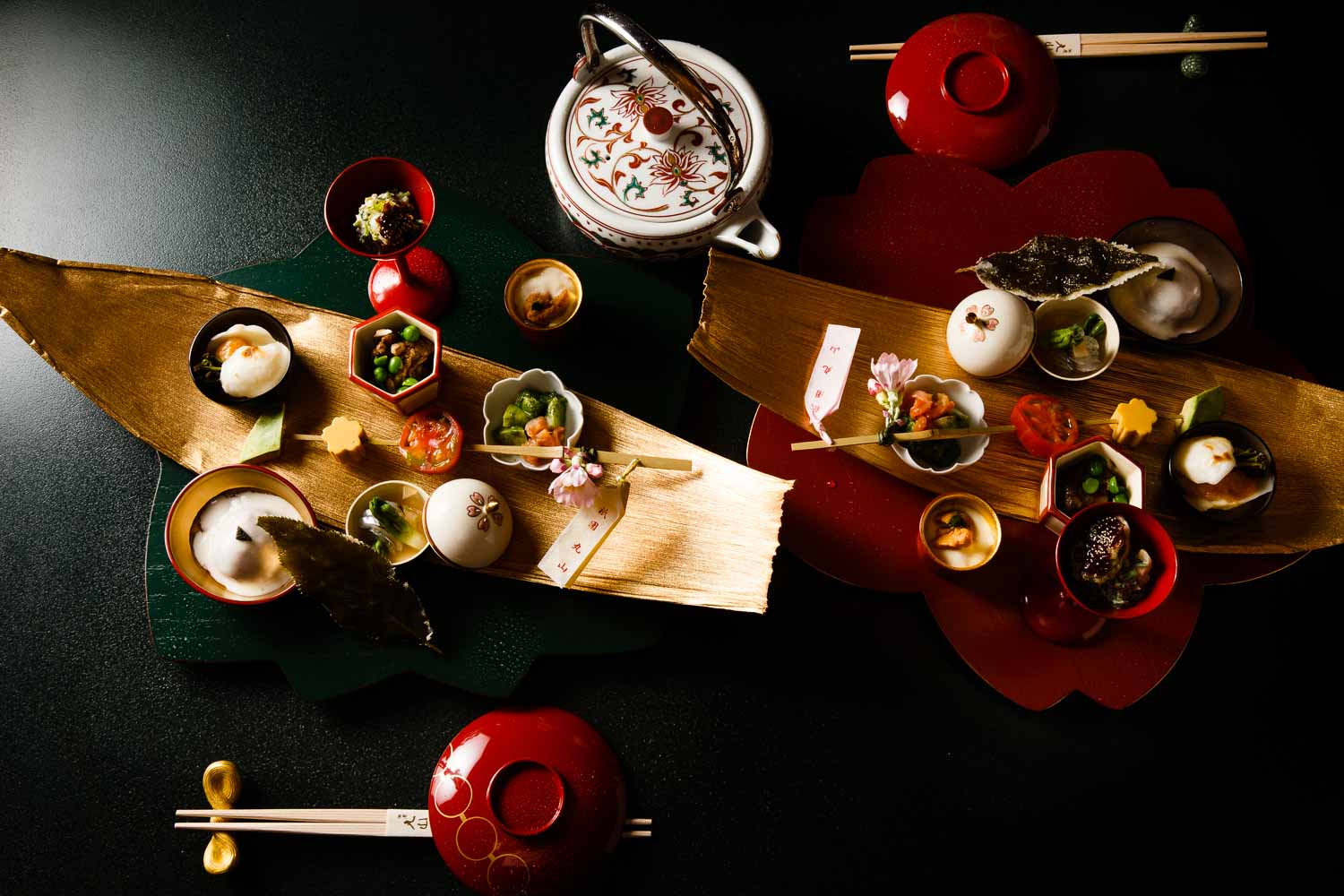 Kyoto is one of the largest and oldest cities in Japan. "It is full of history and is fascinating for everything from architecture to culture to food. If you visit Japan, you must visit Kyoto," says Junichi Kematsu.
Over the centuries, Kyoto has been destroyed by several wars and fires, but its history makes it unique and irreplaceable. As the capital for more than 1,000 years (from 794 to 1868), Kyōto is a fascinating city full of thousands of small and medium-sized businesses, many of them family-owned and operated. Traditional artisans abound and influence the gastronomic scene.
Junichi Ikematsu was born in Kyoto in 1965 and lived there until he was 24 before moving to Canada. In 2005, he opened Juni Restaurant on Laurier Avenue, which is by far one of the best sushi restaurants in Montreal. Juni is one of the best sushi masters we know and being from Kyoto, we asked for his insights.
Kyoto's culinary culture is unique. "There are many places that feature the typical Kyoto main dishes, fish and vegetables. I tried to choose addresses that represented the city well and above all that understood English (a little!)".
Junichi's suggestions for good places to eat in Kyoto:
"This place offers affordable classic Japanese cuisine. Right next to the Kyoto market, the place offers very interesting traditional Kyoto lunches. In the evening, the place becomes an izakaya. There are sometimes queues, but for a meal of traditional Kyoto cuisine (fresh seafood, fresh fish, traditional Kyoto vegetables, etc.), this is a great place."
"This is one of my favourite places. I used to go often when I was a kid. It has excellent ramen (my favourite is the shoyu ramen). For all the noodles, the broths, it's fantastic. There's always a queue and it's very busy, but it's a must-try!" Note that the address is a five-minute walk from Kyoto Station.
"This is a two Michelin-starred restaurant. It's a very special place. For the whole experience: the dining room, the food, the service, the cooking. All the details are thought out. You taste the history of Japan, it's great. It's expensive, but I think it's worth it."
This address has been established since 1677! Let us repeat, in case you read too quickly—1677! You can enjoy Japanese sake fresh from the brewery and yakitori. "The selection of Kyoto sakes is very impressive. This is a more touristy address, but worth a visit mainly for the sake and for all the history the address carries."
"This place is near Arashiyama. It's a very nice location, and you should definitely try the traditional Kyoto Tofu. It is a great place to try this great Buddhist specialty of Arashiyama: yudo (pieces of tofu simmered in broth)."
"This market is worth a visit as it presents the whole range of Kyoto's cuisine: fish, seafood, vegetables, dried foods, all the foods of Kyoto are here! It's a narrow market, but it's fun and I brought a lot of tourist friends who all enjoyed it."
Thank you, Junichi!
Written by Élise Tastet
Photography by TableAll