Bon Service: Upscale Southern food in the Old Port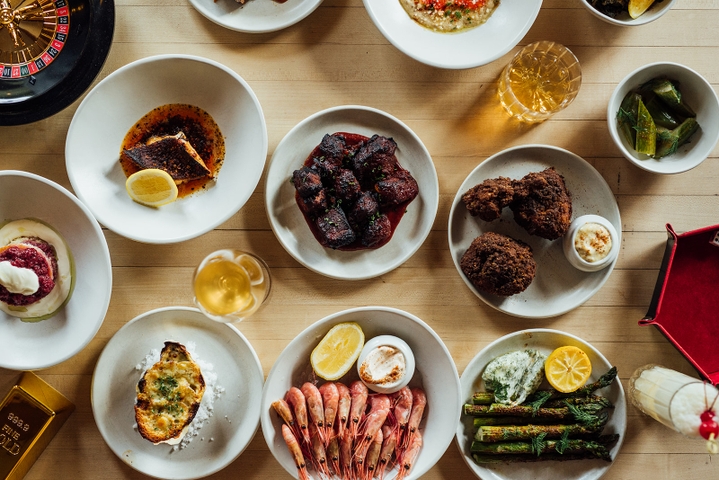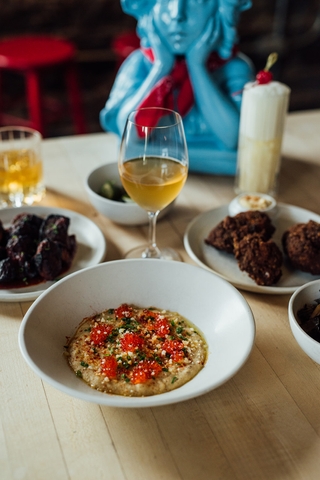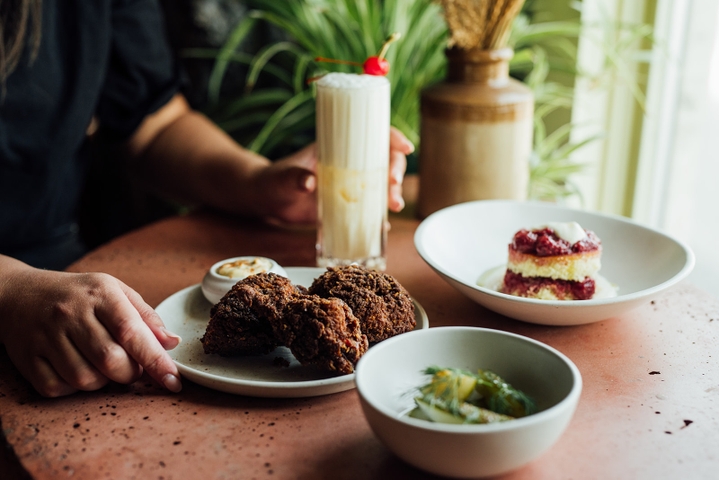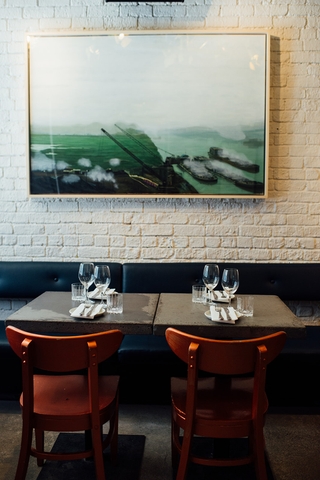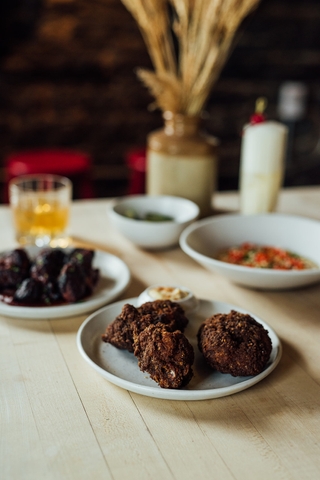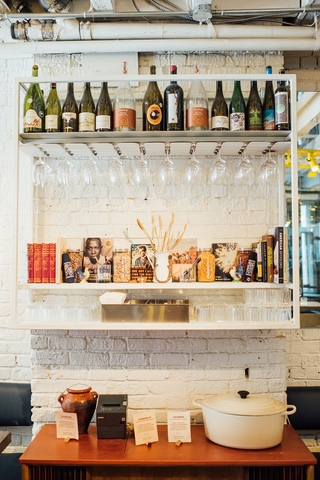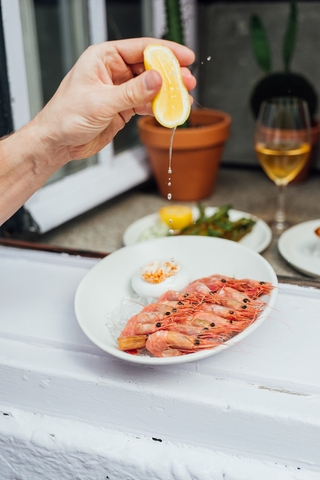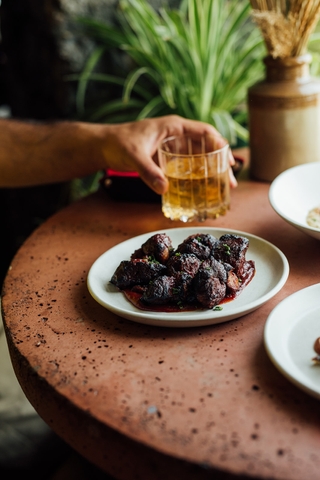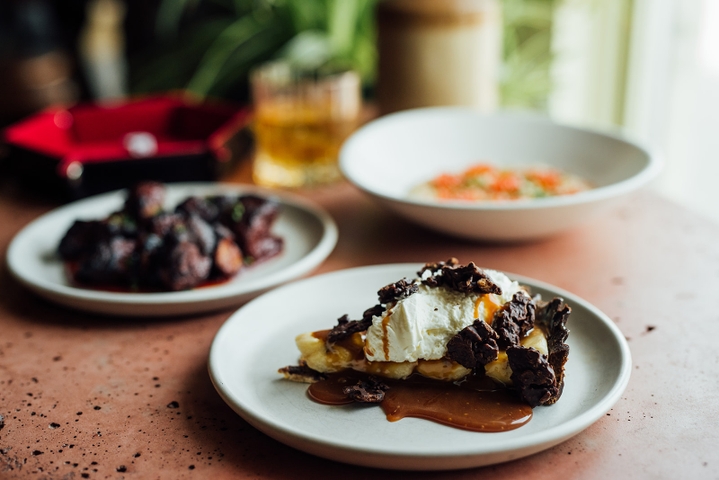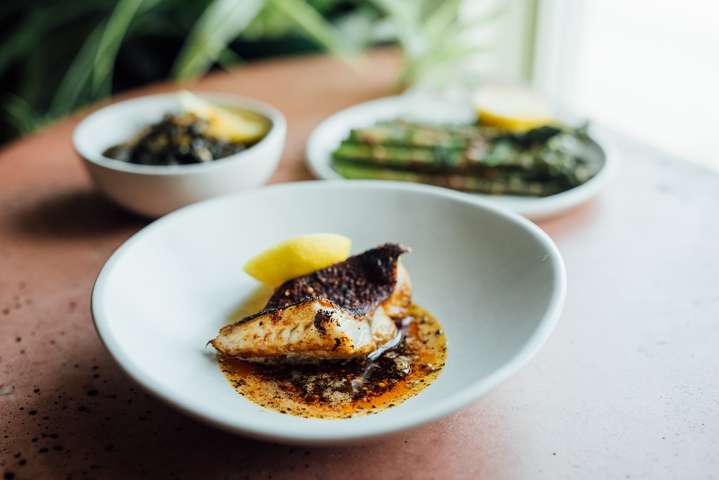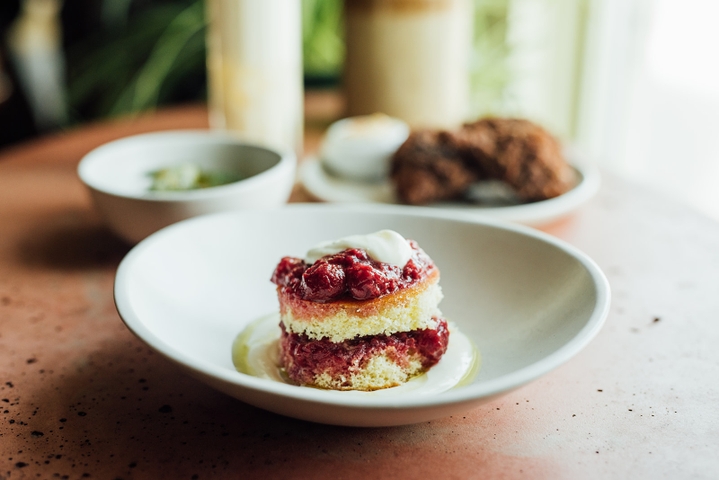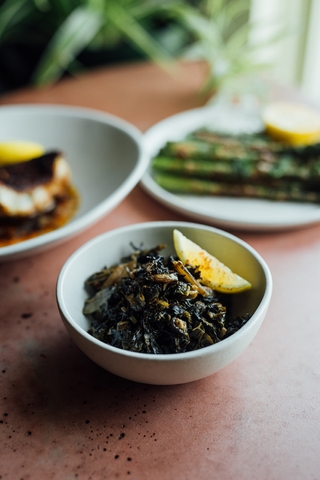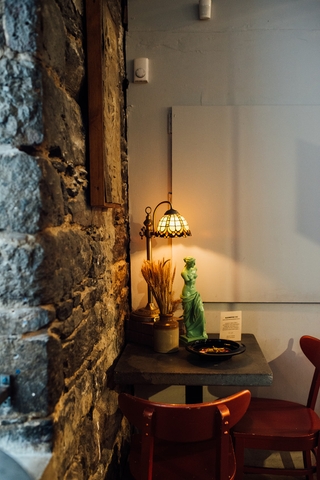 Bon Service

Monday: Closed
Tuesday: 6:00 PM – 3:00 AM
Wednesday: 6:00 PM – 3:00 AM
Thursday: 6:00 PM – 3:00 AM
Friday: 6:00 PM – 3:00 AM
Saturday: 6:00 PM – 3:00 AM
Sunday: Closed


Owner(s) Ariel Goldstein, Misha Smarzik, Samia Hannouni
Opened 2022

Accepts mastercard, visa, cash, debit
50 Seats
Bon Service has replaced the restaurant Tiers Paysage in the Old Port. If you were a regular, you won't feel out of place; the team remains the same!
New name, new convivial offer
Indeed, the trio of restaurateurs, including Misha Smarzik (Bar Philémon), decided to change the direction of their establishment, while preserving its spirit.
"Bon Service was to be the second phase of Tiers Paysage. We wanted to create two restaurants in the same establishment: Tiers in the front and Bon Service in the back room. The pandemic finally decided for us. We received a multitude of positive reactions to pop-ups that featured the food and vibe of Bon Service. We decided that it should be our main focus and the only project for the place," says Misha.
Upscale Southern food and great wine
Bon Service offers Southern American cuisine with a delicate touch. It is, we admit, quite surprising! The menu features the classics of this region. And while they are known for being decadent and filling, the kitchen team has succeeded in creating a delicate and easily digestible menu. On the menu: pork belly, blackened walleye, cornbread, grits, fried rabbit and collard greens like you've never tasted before!
Like its predecessor, Bon Service has a wonderful wine list. This is complemented by a list of house cocktails reminiscent of the American South and a wide selection of whiskies.
The hidden saloon
The décor in the main room is modern, sleek, colourful and festive. However, you will be surprised and probably delighted to discover a second room hidden at the back of the restaurant. The decoration does not lie: it is a hidden saloon. It is in this section of the restaurant, a tribute to Americana culture, that the magic happens.
"We wanted to create a second, more casual dining room. The concept isn't clear yet and I don't think it ever will be, which is what we like. It's a place where customers can loosen up, eat while chatting with the cooks, just have a drink or organize special events," explains Misha.
Check it out or book it for a birthday party; we promise you a great experience!
Howdy!
Written by Gabriel Belzile
Photography by Alison Slattery