Fireball Spritz: the perfect cocktail for cool fall nights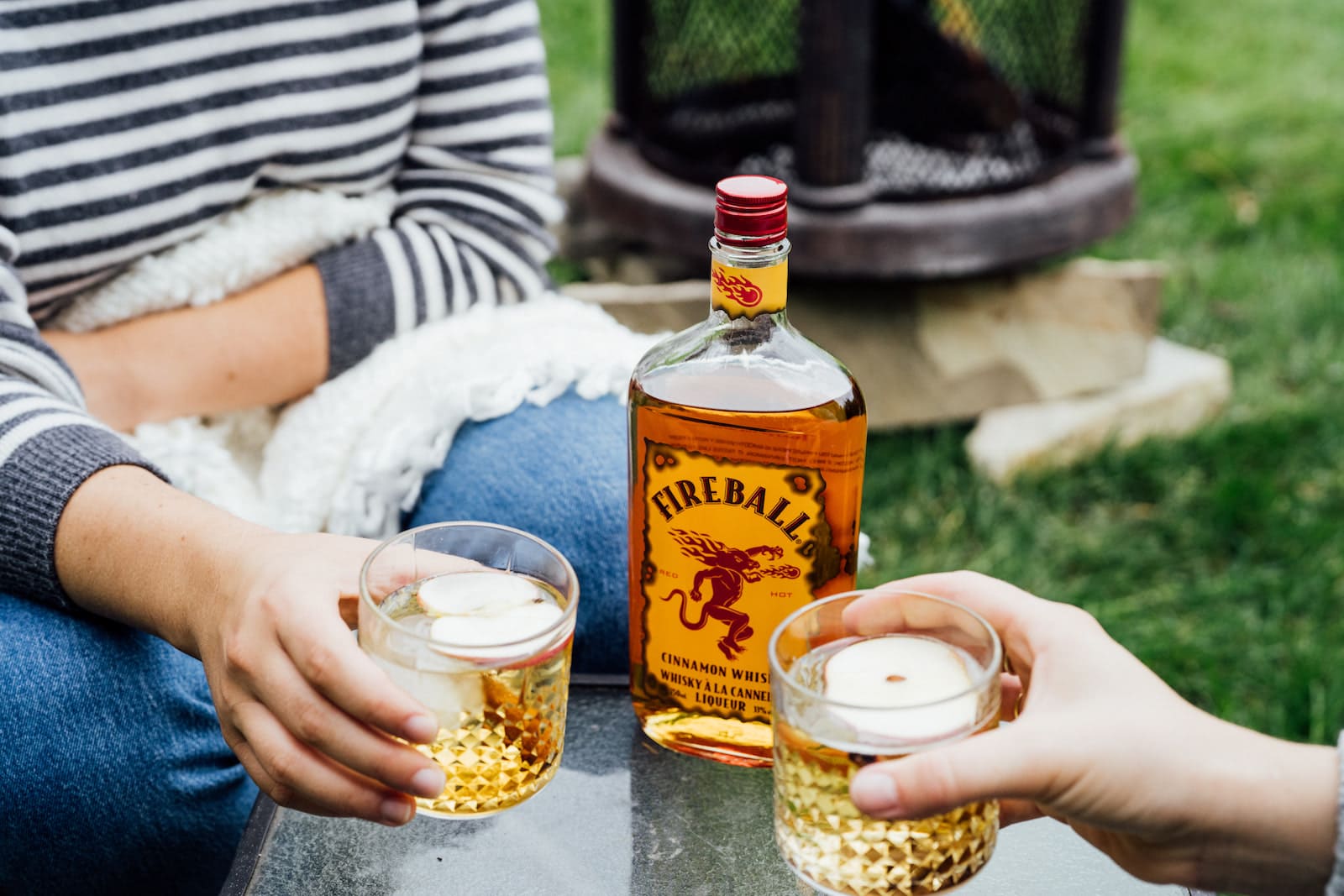 Temperatures are dropping, you've gotten all your sweaters out of storage and you're this close to turning on the heating. Fall is definitely here. To mark the start of the new season and keep you warm on the cooler evenings, we suggest a totally original cocktail dreamed up by Charton Hobbs wine and spirits agency : the "Fireball Spritz".
Aperitif or digestif? Whatever you prefer!
The Fireball spritz has just two ingredients—one ounce of Fireball cinnamon liqueur and four ounces of Coteau Rougemont Fizz Pomme sparkling cider—served in a glass, with ice.
For some extra flair, add a few slices of fresh apple and a cinnamon stick. The crisp and tangy fruit is the perfect complement to this spicy and bewitching cocktail.
The amber hues reminiscent of autumn foliage and deep, rich cinnamon note pair seamlessly with the sparkling cider.
As a pre-dinner drink, serve it with a charcuterie and cheese board with nuts and dried fruit. If you prefer to save your Fireball spritz for after dinner, it goes so well with a dessert like apple pie. You can even serve it ice cold in a shot glass.
Go local
Did you know that Fireball is bottled right here, in Montréal, at the Sazerac distillery in Griffintown?
Around the fireplace or even outside, wrapped up in a fuzzy blanket, with a good book or family and friends, the spicy and comforting notes of a Fireball spritz will bring glowing warmth to your fall evenings.
Written by Inès Duguen
Photography by Alison Slattery