Great Addresses in the Quartier des Spectacles: Our suggestions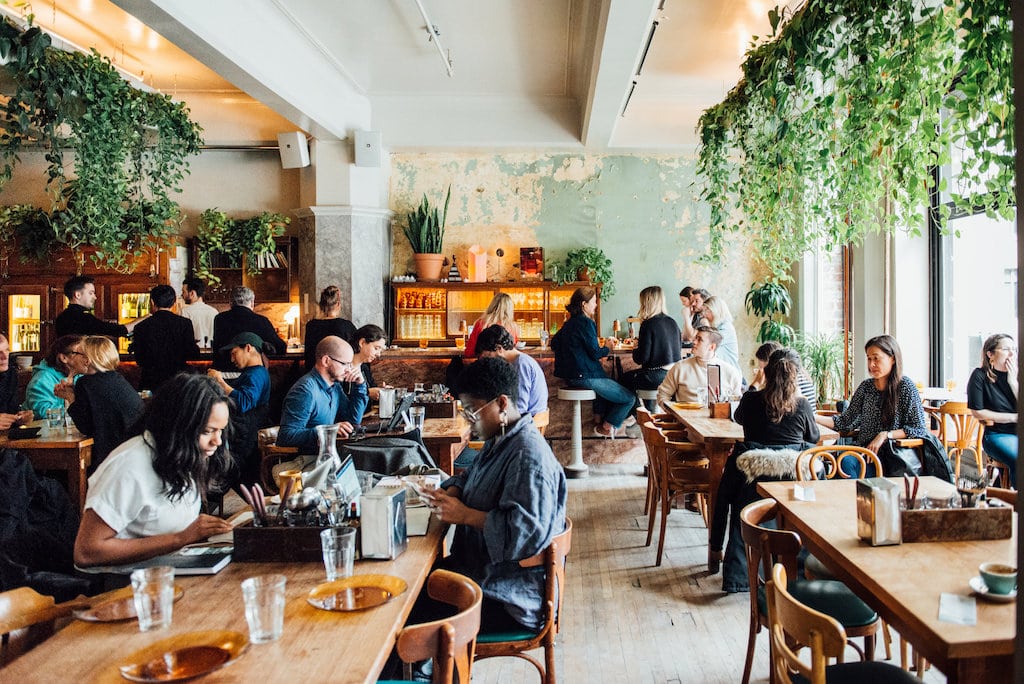 The Quartier des Spectacles is one of Montreal's most important cultural landmarks. In summer and winter, this area of the city hosts various events and festivals that attract crowds from here and abroad.
Inaugurated in 2003, this urban area has become a hub in the city for the arts, entertainment and gastronomy. It includes major cultural institutions such as Place des Arts, the Musée d'Art Contemporain, and the Maison Symphonique, as well as an impressive number of free outdoor cultural activities. The area is also perfectly situated for discovering great gourmet restaurants in the heart of downtown Montreal!
The festival season is in full swing and many readers are looking for good places to eat before or after a show, for a quick snack or drink, or simply for a dinner downtown. Tastet has prepared a list of places to eat and drink in and around the Quartier des Spectacles!
Reflecting the diversity of restaurants found downtown, the addresses on this list are varied. You will find bars, delicious and affordable restaurants, as well as more chic addresses. Whether you want to get away from the frenzy of the crowds during the festivals while not getting too far or simply want to eat close to the festivities, you'll find suggestions of addresses for all occasions!
Without further ado, here is our list of great addresses to try in and around the Quartier des Spectacles.
Enjoy and bon appétit!
Special mention for Le Central, which opened in 2019 and offers a foodcourt formula. Located on the corner of Saint-Laurent Boulevard and Saint-Catherine Street (just a stone's throw from Place des Arts!), Le Central boasts 25 different restaurants. There is something for everyone!
See on map
51 Rue Ontario Ouest Montréal H2X 1Y8
1595 Boulevard Saint-Laurent Montréal H2X 2S9
1579 Boulevard Saint-Laurent Montréal H2X 2S9
1431 Boulevard Saint-Laurent Montréal H2X 2S8
1433 Rue City Councillors Montréal H3A 2E4
3412 Avenue du Parc Montréal H2X 2H5
3424 Avenue du Parc Montréal H2X 2H5
433 Rue Mayor Montréal H3A 1N9
425 Rue Mayor Montréal H3A 1N9
1184 Rue du Square-Phillips Montréal H3B 3C8
630 Rue Cathcart Montréal H3B 3C4
1206 Avenue Union Montréal H3B 3A7
276 Sainte-Catherine Ouest Montréal H2X 2A1
1201 Boulevard Saint-Laurent Montréal H2X 1K4
1587 Boulevard Saint-Laurent Montréal H2X 2S9
1485 Jeanne-Mance Street Montreal H2X 1Z9
1560 Rue Saint-Denis Montréal H2X 3K3
1217 Boulevard Saint-Laurent Montréal H2X 2S6
151 Rue Ontario East Montréal H2X 1H5
103 Rue Sainte-Catherine Est Montréal H2X 1K5