The Best Chic Restaurants in Montreal: Our suggestions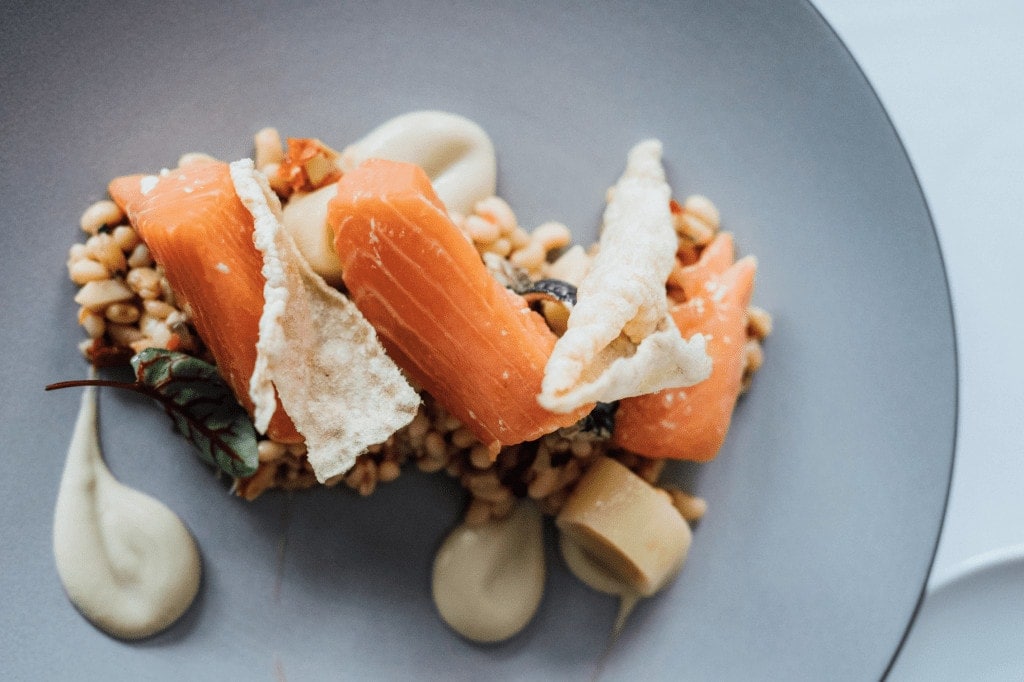 The Best Chic Restaurants in Montreal: Article presented by The rosé wines of Provence
Are you trying to find the right restaurant to book for a special occasion? Something chic, out of the ordinary and reliably fantastic? Look no further, because here is our list of the best chic restaurants in Montreal! The addresses on this list are not only visually stunning and gastronomically impressive, they can also be relatively expensive and are typically reserved for a celebratory occasion. Of course, these establishments are also prime locations for oenophiles, because everyone knows that great wine is a crucial component of any fine dining experience. At Tastet, we've been drinking rosé wines from Provence! 
Provence has always been the choice region for great rosé, and for good reason. Thanks to the unique climate, its diversity of terroirs and adapted grape varieties, the region is at the top of the podium when it comes to quality rosé wine production. 
Vins de Provence wines are categorized in three distinct appellations of origin : Côtes de Provence (with four official terroirs: Sainte-Victoire, Fréjus, La Londe and Pierrefeu), Coteaux d'Aix-en-Provence and Coteaux Varois en Provence.
As you probably already know, a good bottle of rosé wine is pretty hard to turn down. Whether it's as the accompaniment to a special gastronomic experience or just a pleasant evening with friends and family, drinking rosé wines of Provence ensures an atmosphere of fun loving conviviality.  
Rosés are characteristically fresh and fruity, which is part of what has made them so popular. The rosé wines of Provence offer distinct and colourful notes to the palette, a deliberate result of the history, tradition and impressive know-how from the winegrowers that is behind each bottle. 
If you've been enticed by all of this wine-talk, you may want to have a look at our list of the best bars for wining and dining in the city. 
Without further ado, here is our list of the best chic restaurants in Montreal! 
See on map
1595 Boulevard Saint-Laurent Montréal H2X 2S9
104 Avenue Laurier Ouest Montréal H2T 2N7
423 Rue Saint-Claude Montréal H2Y 3B6
1446 Rue Peel Montréal H3A 1S8
219 Avenue du Mont-Royal Ouest Montréal H2T 2T2
116 Rue McGill Montréal H2Y 2E5
1184 Rue du Square-Phillips Montréal H3B 3C8
626 Rue Marguerite-d'Youville Montréal H2Y 2E4
156 Avenue Laurier Ouest Montréal H2T 2N7
1228 Rue Sherbrooke Ouest Montréal H3G 1H6
5357 Avenue du Parc Montréal H2V 4G9
900 Place Jean-Paul-Riopelle Montréal H2Z 2B2
4662 Rue Notre-Dame Ouest Montréal H4C 1S6
1155 Rue Sherbrooke Ouest Montréal H3A 2N3
124 Rue McGill Montréal H2Y 2E5
406 Rue Saint-Jacques Montréal H2Y 1S1
1238 Rue du Square-Phillips Montréal H3B 3H4
365 Avenue Laurier Ouest Montréal H2V 2K5
1045 Avenue Laurier Ouest Montréal H2V 2L1