Fun, Festive and Affordable: Good times at a good price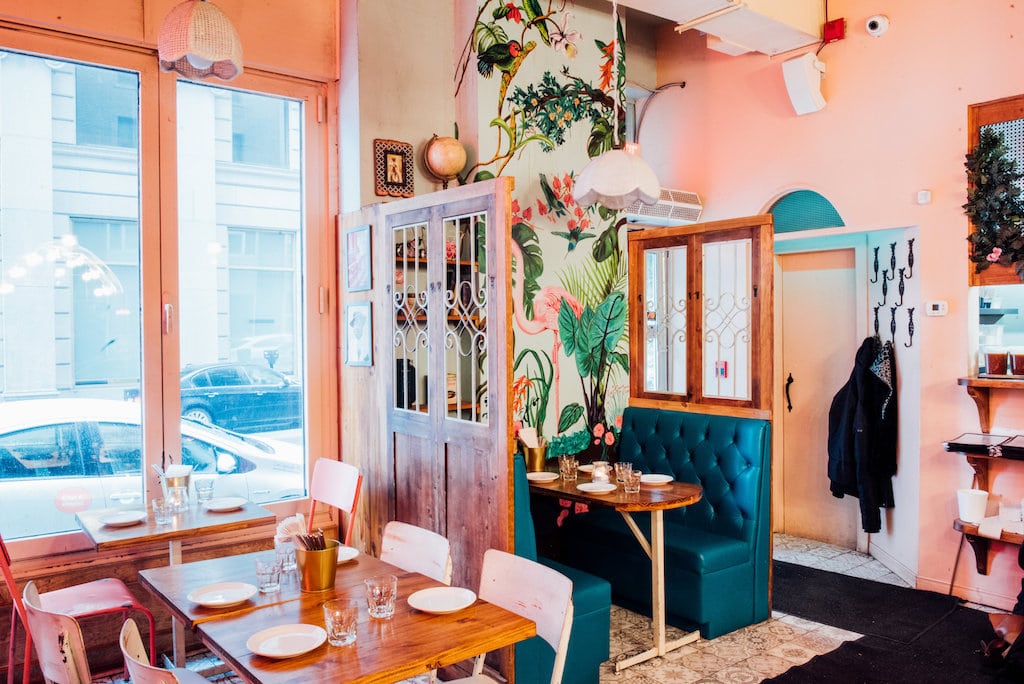 Sometimes, there's nothing better than a relaxed evening out at a restaurant – one where your date's voice is louder than the music playing (if you know what we're talking about, check out our list of bars where you can hear yourself speak). Other times, however, nothing can beat a lively and festive night out, made perfect with the addition of delicious food and drinks, and of course, the right company. The only problem with those types of evenings are that it can be easy to get carried away and forget the fact that there's a bill to pay when you leave. To avoid putting a damper on the end of a great night, here is our list of the best fun, festive and affordable addresses in Montreal! 
For all those who like to eat well, drink well, be in a lively atmosphere and spend a memorable night out with friends, this list of fun, festive and affordable restaurants is certainly the right one for you. The addresses featured here are  perfect for larger groups and for introducing visiting friends to the fun side of dining in Montreal. Beyond a lively and entertaining atmosphere, these restaurants also offer delicious and interesting cuisines – a necessity for a spot on any of our lists. Finally, the evenings spent at any of these restaurants will surely end with a win, because the bill will most likely be reasonable – after all, it's up to you if you decide to offer a round of shots to the entire restaurant, in which case we can't guarantee the state of your final bill.
If you prefer to have food as an accompaniment to your drinks rather than vise versa, here is our list of bars that serve the best food. 
See on map
1201 Boulevard de Maisonneuve Est Montréal H2X 2A1
243 Avenue du Mont-Royal Ouest Montréal H2T 2T2
1964 Rue Notre-Dame Ouest Montréal H3J 1M8
3721 Rue Notre-Dame Ouest Montréal H4C 1P8
1206 Avenue Union Montréal H3B 3A7
1225 Rue Saint Mathieu Montréal H3H 2P7
191 Rue Jean-Talon Est Montréal H2R 1S8
1359 Avenue Greene Westmount H3Z 2A9
417 Rue Saint-Nicolas Montréal H2Y 2P4
630 Rue Cathcart Montréal H3B 3C4
600 Rue William Montréal H3C 1N6
4816 Rue Wellington Montréal H4G 1X4
1290 Rue Beaubien Est Montréal H2S 1P9
51 Rue Roy Est Montréal H2W 2S3