Fun, Festive and Affordable: Good times at a good price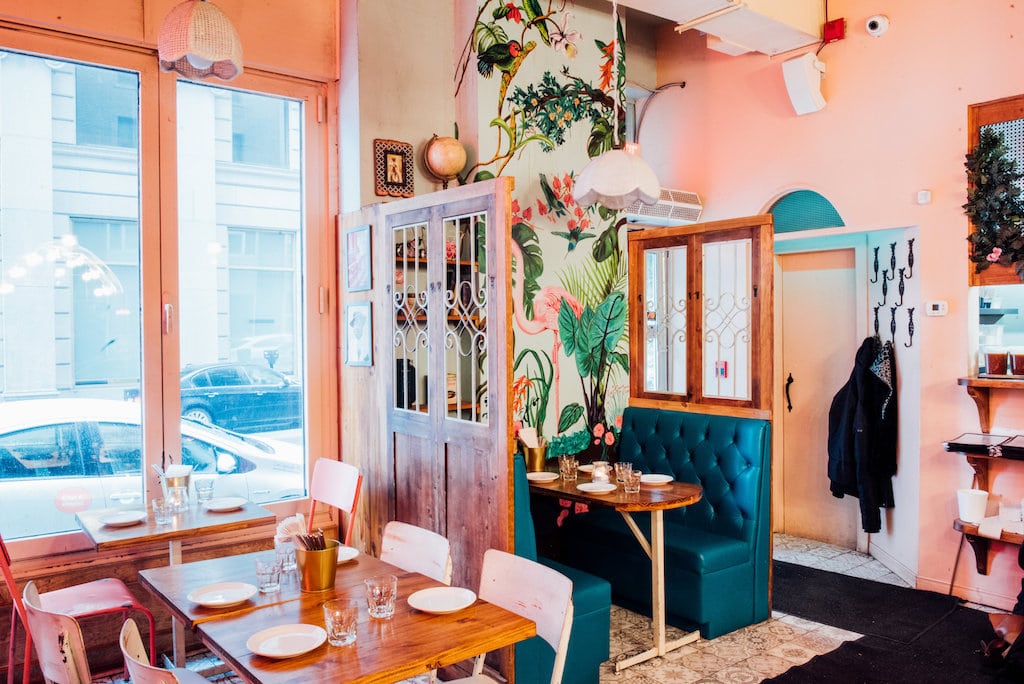 Sometimes, there's nothing better than a relaxed evening out at a restaurant – one where your date's voice is louder than the music playing (if you know what we're talking about, check out our list of bars where you can hear yourself speak). Other times, however, nothing can beat a lively and festive night out, made perfect with the addition of delicious food and drinks, and of course, the right company. The only problem with those types of evenings are that it can be easy to get carried away and forget the fact that there's a bill to pay when you leave. To avoid putting a damper on the end of a great night, here is our list of the best fun, festive and affordable addresses in Montreal! 
For all those who like to eat well, drink well, be in a lively atmosphere and spend a memorable night out with friends, this list of fun, festive and affordable restaurants is certainly the right one for you. The addresses featured here are  perfect for larger groups and for introducing visiting friends to the fun side of dining in Montreal. Beyond a lively and entertaining atmosphere, these restaurants also offer delicious and interesting cuisines – a necessity for a spot on any of our lists. Finally, the evenings spent at any of these restaurants will surely end with a win, because the bill will most likely be reasonable – after all, it's up to you if you decide to offer a round of shots to the entire restaurant, in which case we can't guarantee the state of your final bill.
If you prefer to have food as an accompaniment to your drinks rather than vise versa, here is our list of bars that serve the best food.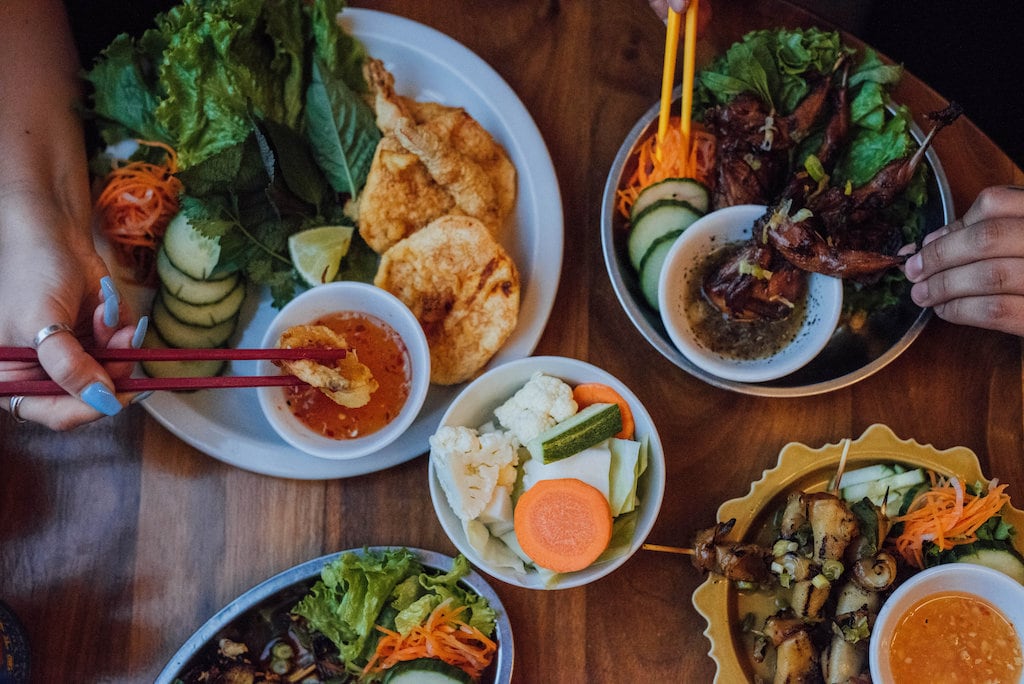 The neon lights that greet you illuminate the phrase « The crazier, the merrier ». This is pretty much the atmosphere you will find at Le Red Tiger; a charming, warm and unpretentious place, full of people who like to eat. This Montreal restaurant is both festive and affordable. Since the day it opened, the Red Tiger has been continuously busy and the reason is simple – they serve delicious Vietnamese street food in an original setting and all at a very good price. What could be better? The team of passionate people behind the project are very hands on, so customers always feel welcomed and taken care of. Vadim Daniel
1201 Boulevard de Maisonneuve Est
Montréal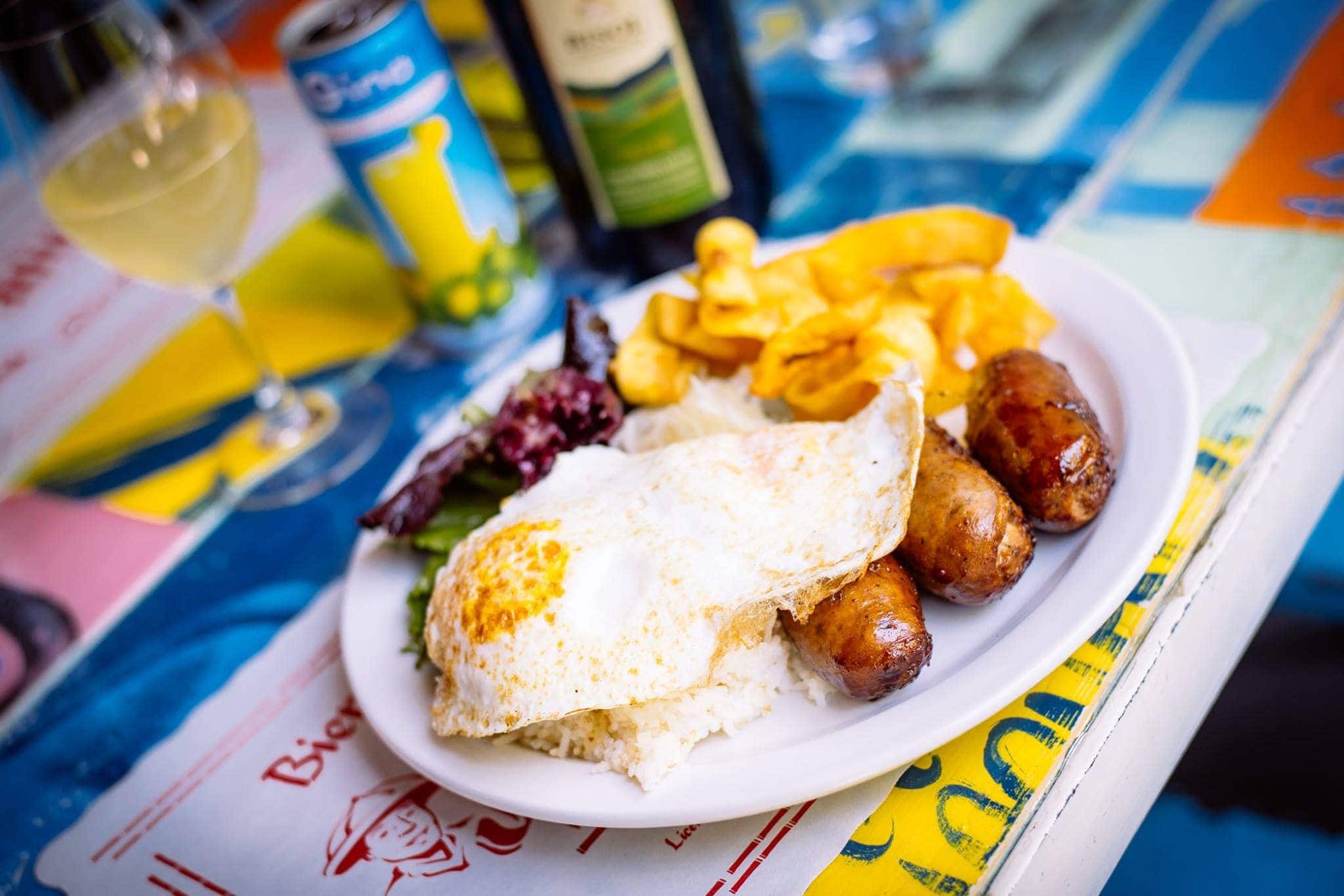 Considering the fact that this spot was opened by two DJs who wanted to showcase the food from their home country, it should come as no surprise that this address is always has a festive vibe. Junior is a small restaurant on Notre Dame Street West that has a seating capacity of 30 people. It serves dishes inspired by family recipes; typical afternoon snacks, Sunday dishes, family starters, etc. Nothing pretentious and the menu is rather exotic and very affordable. The atmosphere is very pleasant and the service is always warm and friendly. They offer local beers and an interesting wine list. The décor is simple and colourful. At Junior, you will undoubtedly discover the charms of the Philippines.  Facebook Junior
1964 Rue Notre-Dame Ouest
Montréal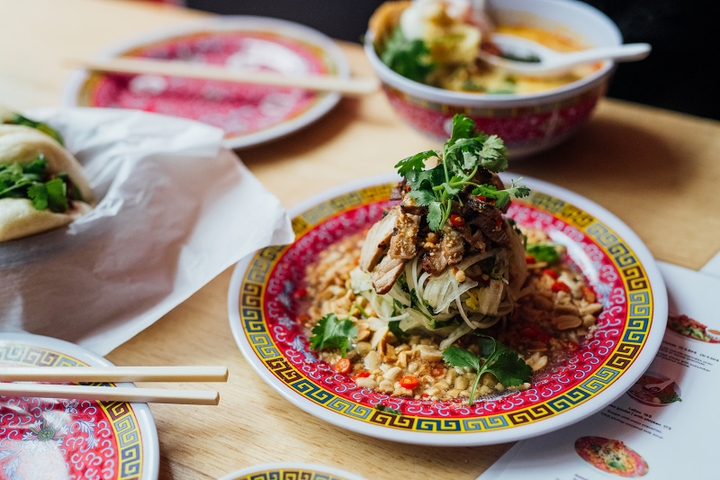 Satay Brothers is a small refuge of happiness on Notre Dame Street West. This little gem is the work of brothers Alex and Mat Winnicki and as of recently, quite a few other key people. The Satay Brothers project is indeed devoted to creating a pleasant, entertaining place to enjoy dishes that take our minds off of the cold Quebec winter. Here, we eat the type of food that the owners grew up with- they call it South Asian, because it's not associated with any particular country. The atmosphere here is always festive, crowded and warm. Laksa, buns and kebabs are our favourite dishes.  Alison Slattery 
3721 Rue Notre-Dame Ouest
Montréal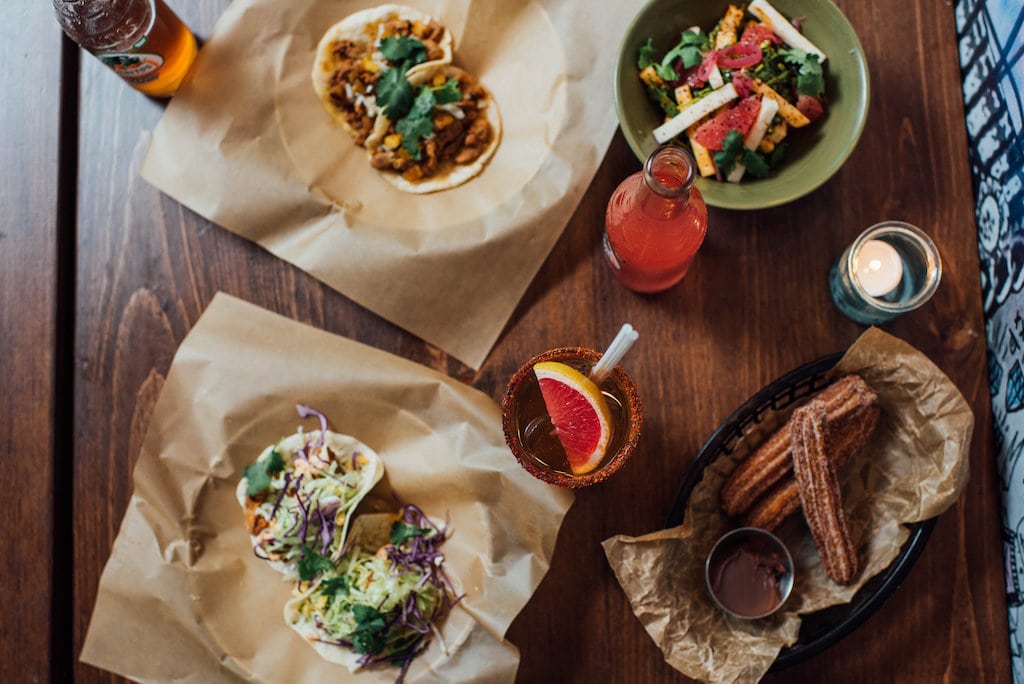 A stone's throw from the old fur district, Escondite is a small, friendly Mexican restaurant. This kitchen offers a selection of original tacos and small plates. You'll fall in love with the braised tongue and codfish tacos – we promise. You also must absolutely taste their churros, because they are some of the best in the city! Here, there is a tequila and Mezcal bar and a fun cocktail menu. The atmosphere of the restaurant is lively and the place is always crowded. A great address to have in your back pocket whenever you're downtown.
1206 Avenue Union
Montréal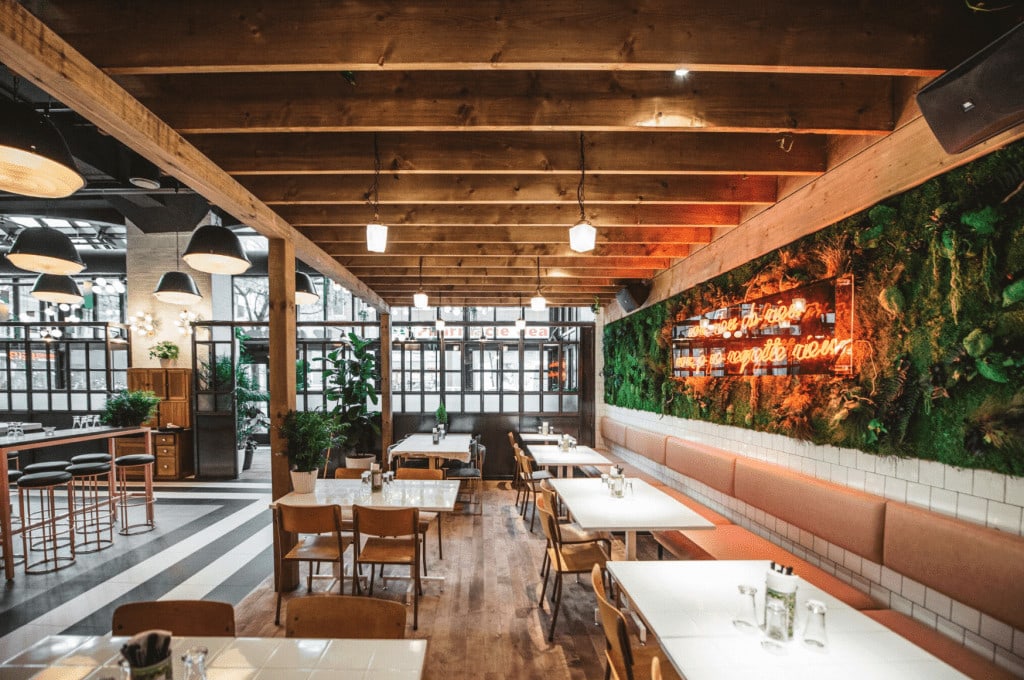 Kampai Garden
Kampai Garden is always buzzing during cocktail hours, not surprising when it can hold around 650 people!  This bar and restaurant has three separate open-plan spaces, spread over three half-floors. Adding to the lively atmosphere is the particularly modern and colourful decor. The menu at the bar is pretty healthy and Asian-inspired and customers come mainly for tatakis, poke, hot dogs with Gaspor sausages and tacos of braised beef or tempura shrimps. If you're looking for a unique place for a lively date, then Kampai Garden should be your destination.
1225 Rue Saint Mathieu
Montréal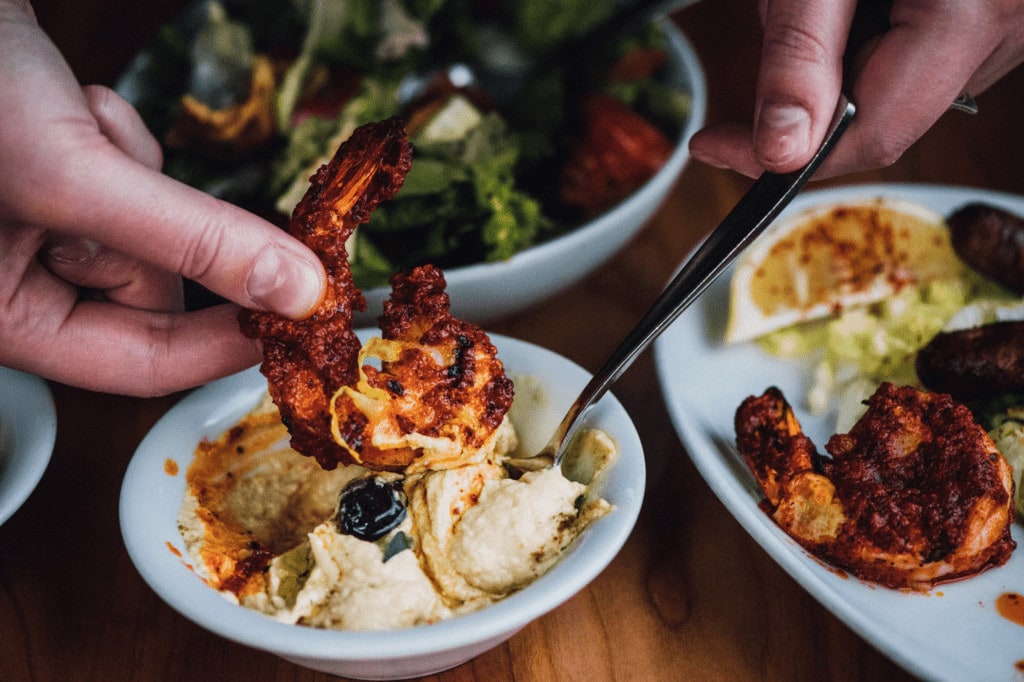 Despite the fact that this address has been open for more than 20 years, it is still one of our favourite restaurants in town. We love it for their lively atmosphere, tasty dishes and remarkable wine list! Le Petit Alep is the younger sibling of restaurant Alep (which we also recommend checking out). Here, you'll find a wine list of over 250 labels, a menu full of rich and impactful Middle Eastern flavours, and a very welcoming atmosphere that will keep you coming back for more. Alison Slattery
191 Rue Jean-Talon Est
Montréal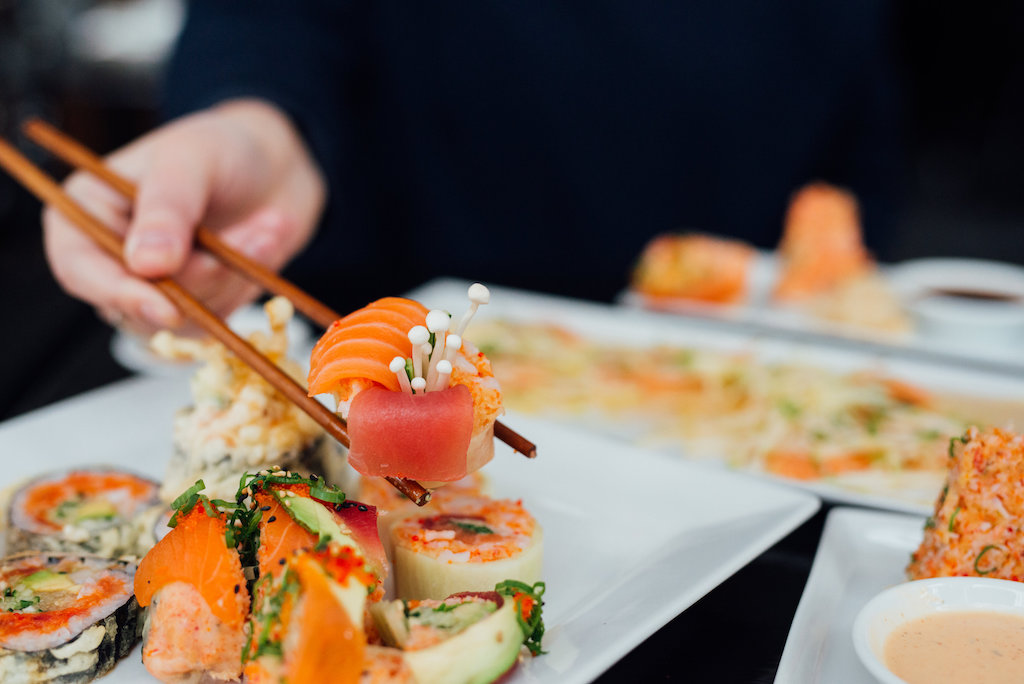 Saint Sushi is a great option if you're in need of fresh food in a bright and energizing environment. This establishment has been serving some of the top sushi in Montreal for years now, making it the perfect place to treat yourself to an evening out without breaking the bank. The menu was created collaboratively and features impressive reinventions of traditional Japanese dishes. The address also holds a bar licence with a programme of sake, whiskies, beer, wine and a refreshing cocktail menu. Alison Slattery
1359 Avenue Greene
Westmount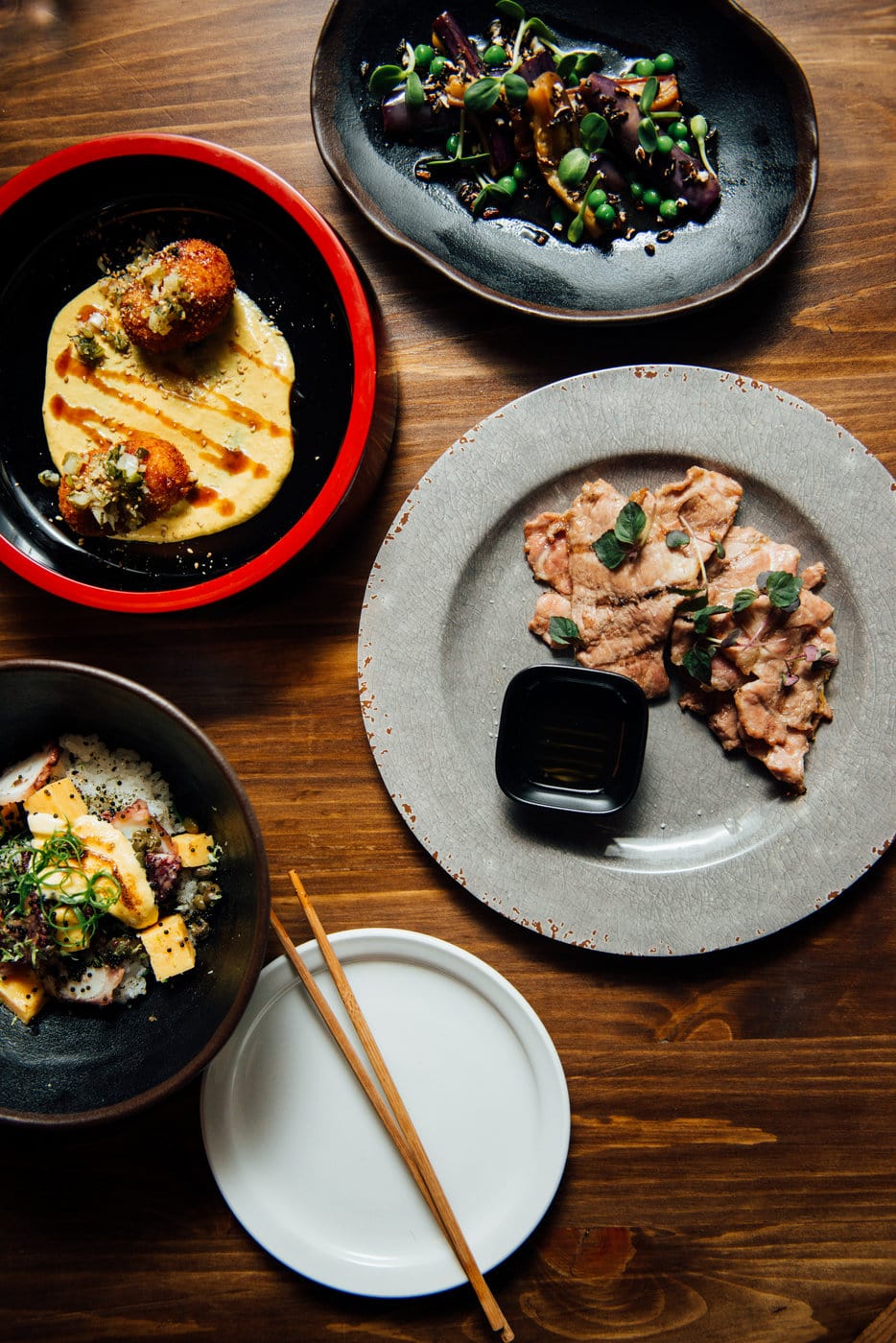 Hanzō is a izakaya located in the heart of Old Montreal. This establishment serves a wonderful menu of small Japanese dishes, all at a relatively low price. Their alcohol list offers a number of different sakés – the perfect way to kick off an evening of festivities and fun. Thanks to their charming and contemporary atmosphere, this address is a wonderful spot to take a deep dive into the pleasures of saké drinking. We love it! Alison Slattery 
417 Rue Saint-Nicolas
Montréal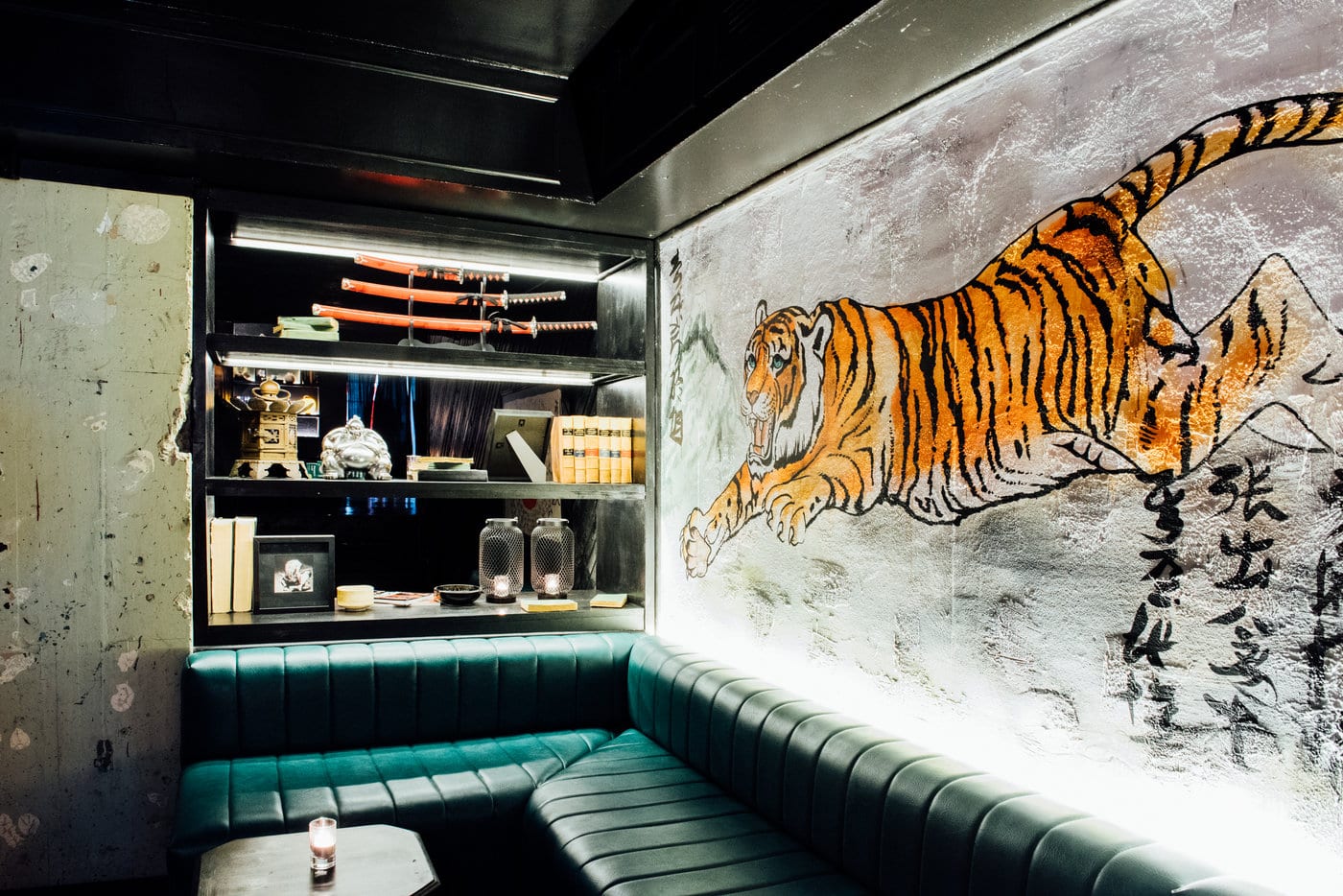 Located in the city centre, this Japanese cocktail bar welcomes everyone into a unique and mysterious space.  The different Japanese-influenced cocktails currently on the drinks list are carefully prepared and the quality of the ingredients are excellent – you really get the most bang for your buck at a place like this. Gokudo is located within Ryõshi restaurant, whose delicious cuisine can be ordered while at the bar. This address is an ideal place to let loose and have a great time without going overboard on the bill. Alison Slattery —
630 Rue Cathcart
Montréal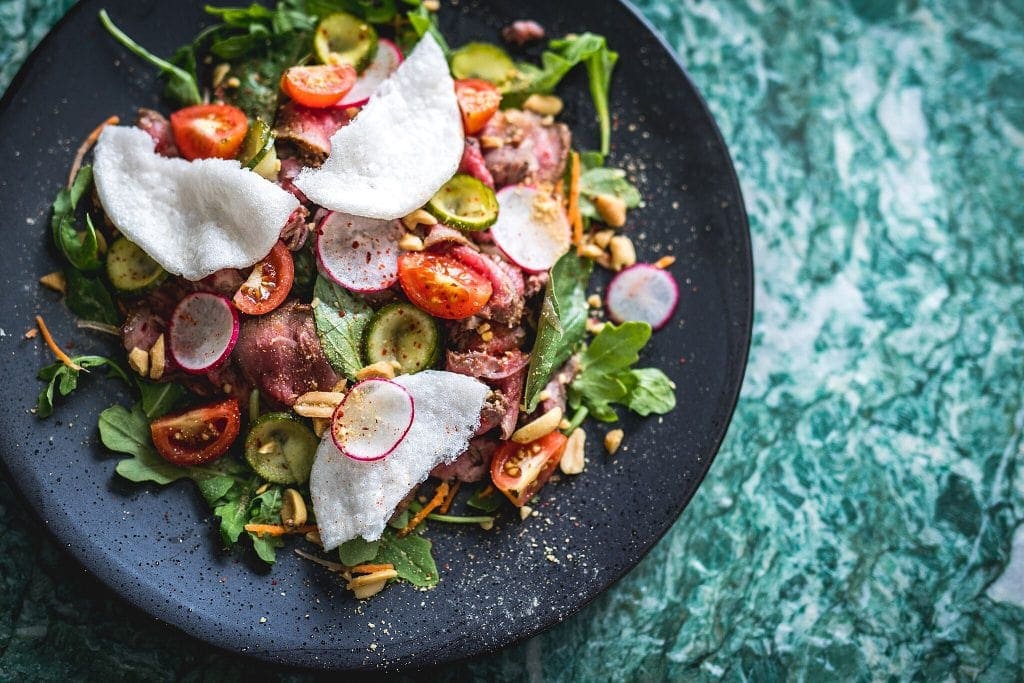 Following in the footsteps of Hà on Mount Royal Avenue, Hà Old Montreal continues the restaurant's winning formula. You can still eat delicious chicken wings, crazy steamed buns, comforting soups and some of the best tartars in Montreal. The decor is more modern and still welcoming. The atmosphere is as festive as the food is delicious and original. Photo Patricia Brochu
600 Rue William
Montréal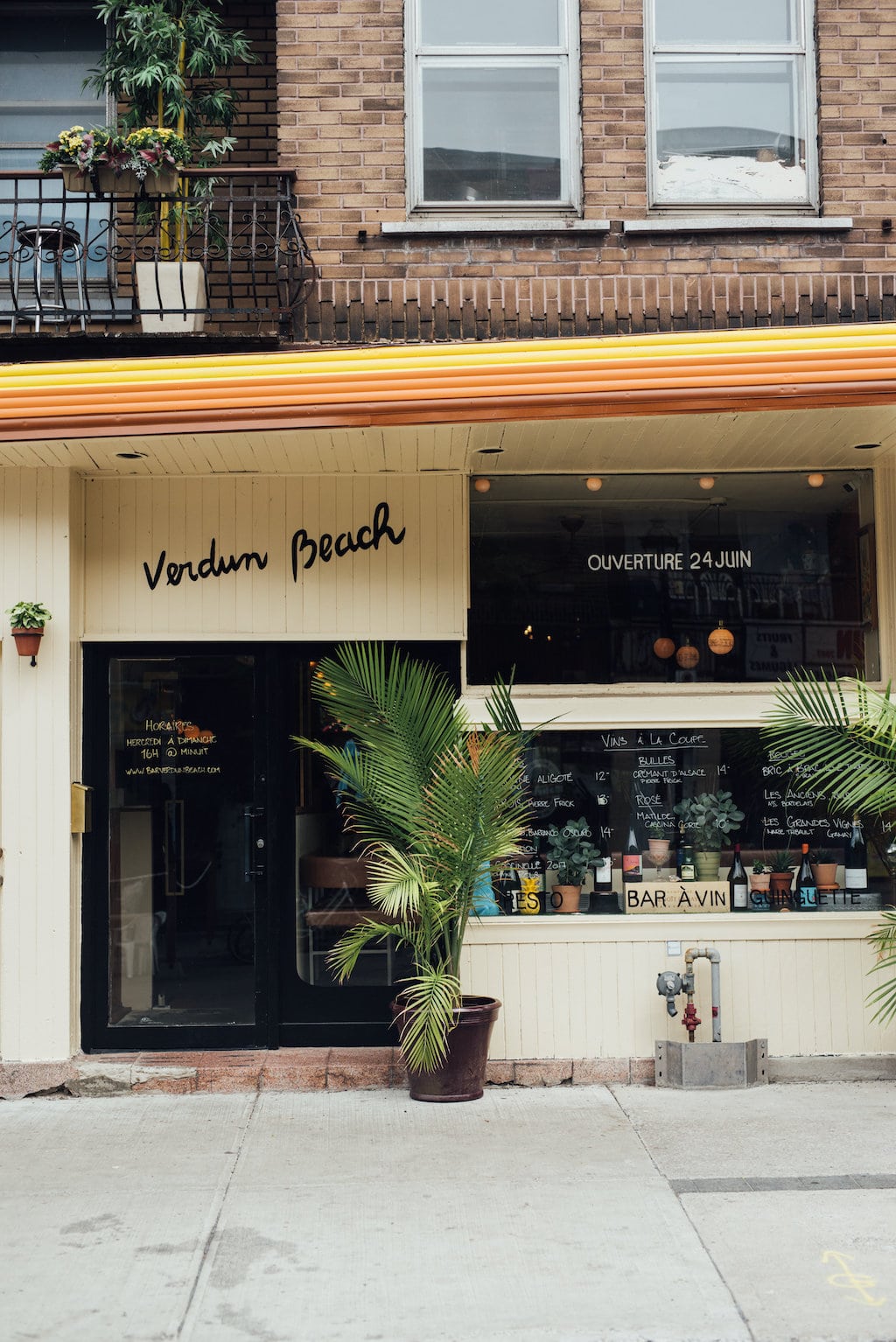 Exploiting a concept not yet used in Montreal, Verdun Beach takes the form of a guinguette where you can drink well, eat well and dance to your heart's content.
4816 Rue Wellington
Montréal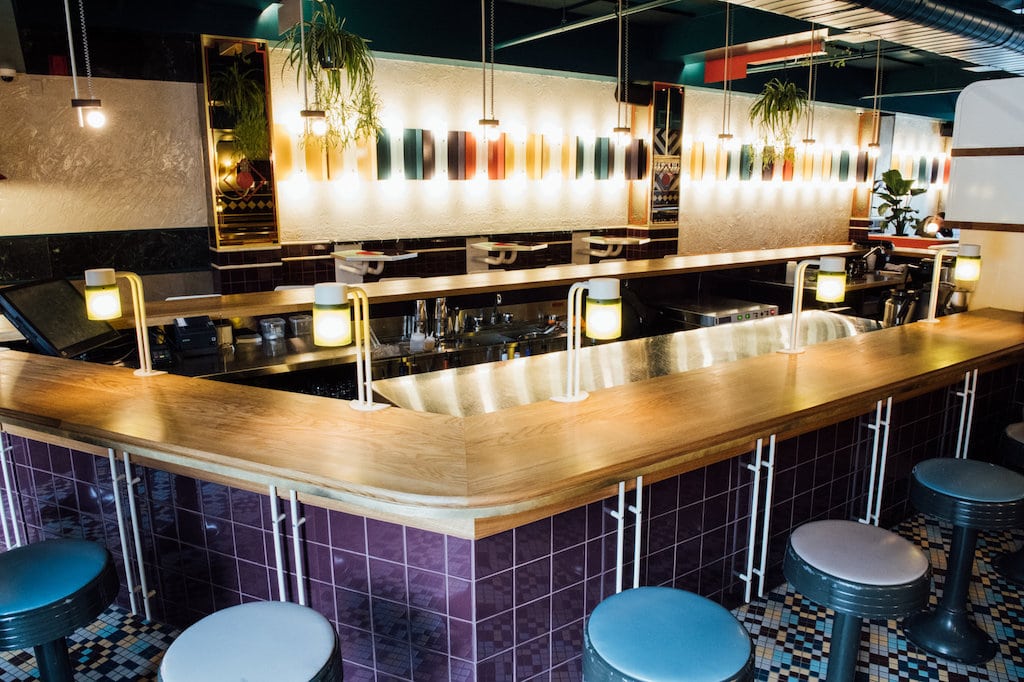 vinvinvin is a very nice and colorful bar that brightens up the Petite-Patrie and quenches the thirst of the neighborhood just right. The address proposes a varied and really delicious offer of Nordic climate wines called "live". By this we mean small juices imported mainly from central European countries such as the Czech Republic, Austria, Germany and Slovakia, alongside a multitude of wines from Quebec and Ontario.
1290 Rue Beaubien Est
Montréal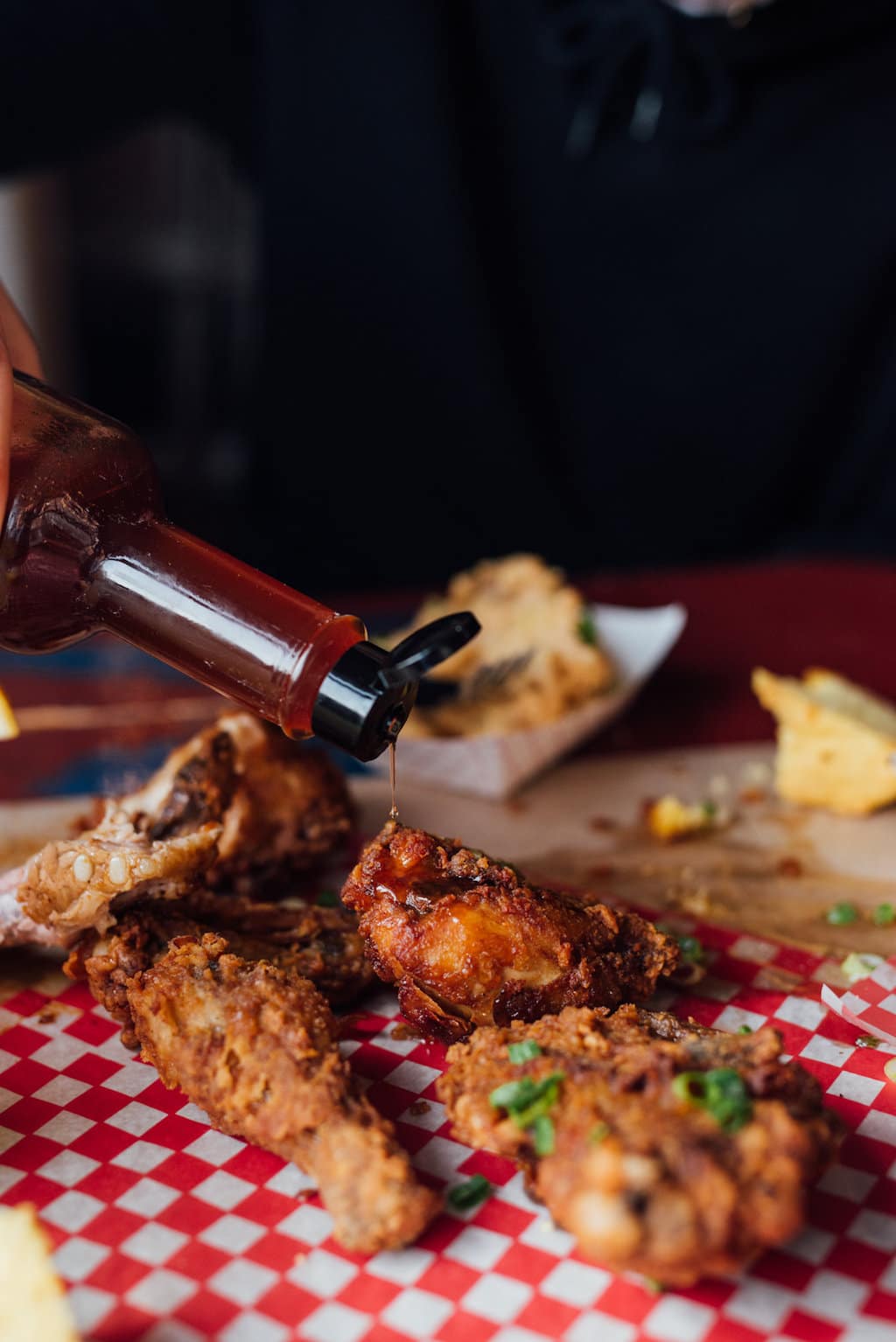 The Icehouse is neither haute gastronomy nor fast food, it's an in-between; an unpretentious place where you can eat well without worrying about the fat content. At the Icehouse, you feel good, the menu is honest, not complicated and the place is warm and festive.
51 Rue Roy Est
Montréal
See on map
1201 Boulevard de Maisonneuve Est Montréal H2X 2A1
1964 Rue Notre-Dame Ouest Montréal H3J 1M8
3721 Rue Notre-Dame Ouest Montréal H4C 1P8
1206 Avenue Union Montréal H3B 3A7
1225 Rue Saint Mathieu Montréal H3H 2P7
191 Rue Jean-Talon Est Montréal H2R 1S8
1359 Avenue Greene Westmount H3Z 2A9
417 Rue Saint-Nicolas Montréal H2Y 2P4
630 Rue Cathcart Montréal H3B 3C4
600 Rue William Montréal H3C 1N6
4816 Rue Wellington Montréal H4G 1X4
1290 Rue Beaubien Est Montréal H2S 1P9
51 Rue Roy Est Montréal H2W 2S3