Lola Rosa Ste-Catherine: Vegan fare in Place des Arts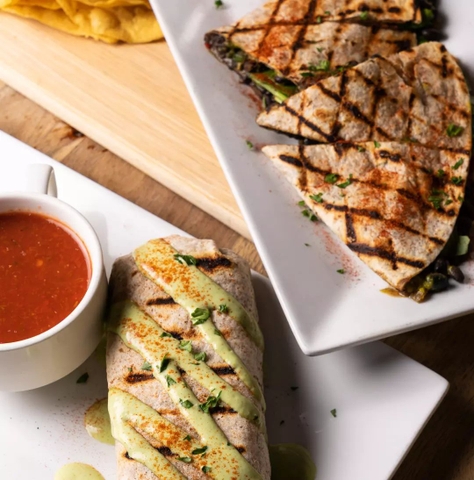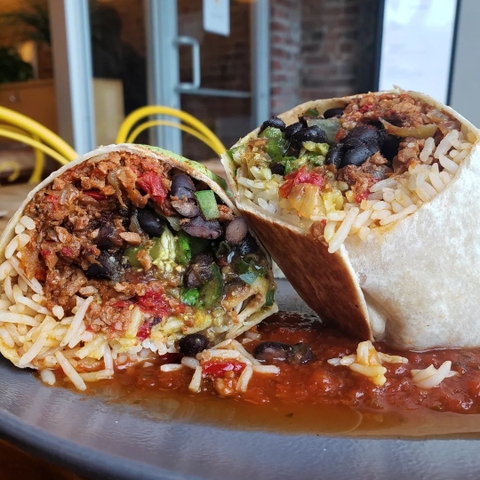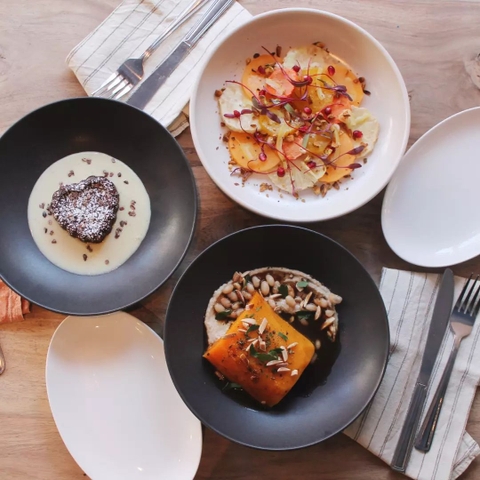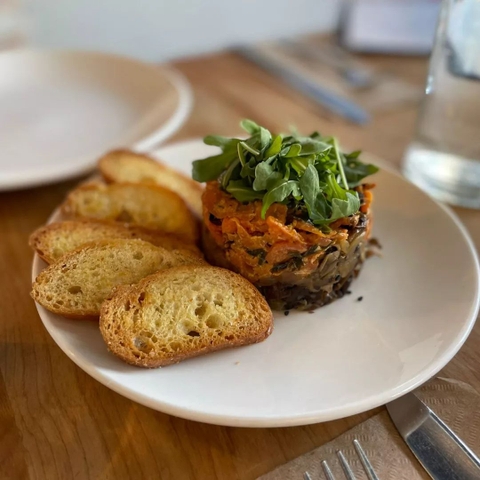 Lola Rosa

$$
Monday: 11:30 AM – 9:30 PM
Tuesday: 11:30 AM – 9:30 PM
Wednesday: 11:30 AM – 9:30 PM
Thursday: 11:30 AM – 9:30 PM
Friday: 11:30 AM – 10:00 PM
Saturday: 11:30 AM – 10:00 PM
Sunday: 11:30 AM – 9:30 PM


Owner(s) Emeric Hommey, Pascal Hourriez
Chef(s) Emeric Hommey
Opened 2018

Accepts mastercard, visa, cash, debit
40 Seats
Accepts groups
Is accessible
A winning formula
A little different from the chain's other addresses, the Lola Rosa on Ste-Catherine Street is right in the heart of the action of the Quartier des Spectacles. Just like its vibrant environment, Lola Rosa Ste-Catherine has a more lively character than the other locations.
You can't change a winning formula, and the owners of Lola Rosa have understood this. At Lola Rosa Ste-Catherine, we find everything that makes their regular clientele happy; a friendly atmosphere where comfort is not only found on the plate. The chain, which is known for its vegan comfort food, is also known for the notes left in the tables; each table has drawers that collect notes, drawings, and other surprises from visitors. A plus one for the customer experience!
Accessible and attractive vegan cuisine
The menu offered here reflects the company's values; tasty vegan dishes that make it easy to make conscious food choices, all while making vegan food accessible and attractive. Their offering is also gluten and allergen sensitive, and is based on respect for the environment. Chef and co-owner Emeric Hommey has developed a distinguished menu without overdoing it. Here, the dishes are both inspired by fine dining—such as the smoked carrot and shiitake tartare—and are comforting. However, you can't go to Lola Rosa Ste-Catherine without trying the famous hempburger or the brownie.
To quench your thirst before or after a show, the drink menu includes a nice selection of classic cocktails, wines and craft beers.
In the summer (and winter!), you can enjoy a tasty vegan meal on their terrace, and chat over a pitcher of sangria; all of this, right in the heart of the action in the Quartier des Spectacles, directly across from the Place des Festivals.
Inside, the restaurant's mezzanine-lounge is the perfect place to take a break from the neighbourhood's endless festivities. With its brick wall, its string lights, its coloured chairs and its bright tapestries, the space is warm and welcoming.
While in the area, a stop at Lola Rosa Ste-Catherine is highly recommended to fill up on tasty and energizing food, or to end the evening on a healthy note!
Written by Sophie Monkman
Photography by Lola Rosa