Bars with Great Food: Where to drink and dine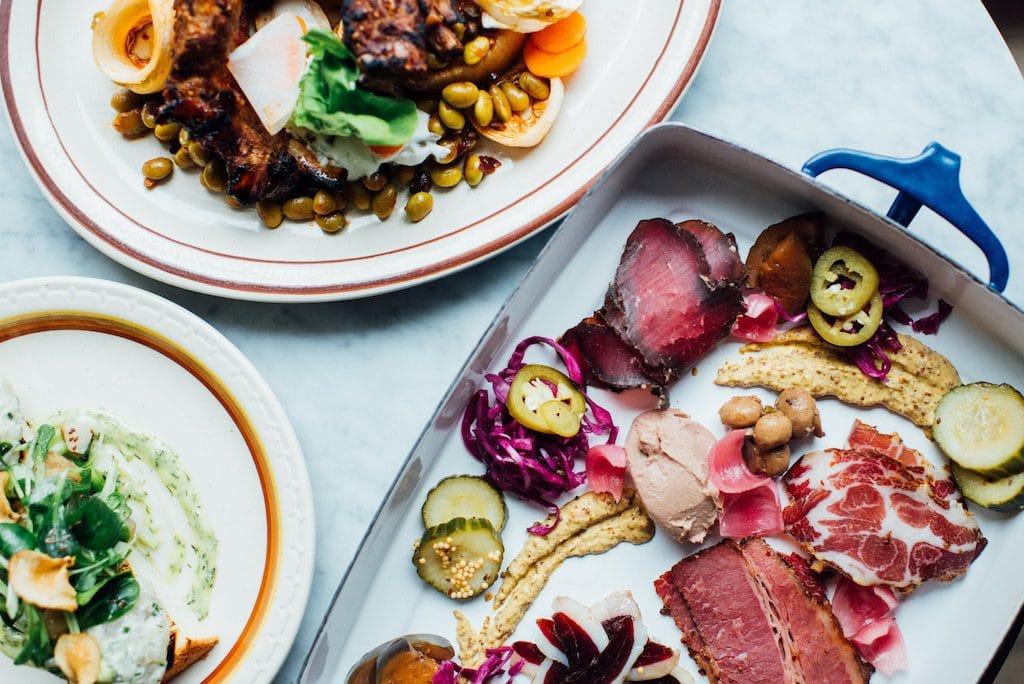 Looking for somewhere to drink and eat well? We've got you covered! What's better than munching on delicious snacks while you socialize over a glass of wine? We've also included spots serving generous portions — the perfect accompaniment to a pint from your favourite local microbrewery. Whether it's for a date, an outing with friends, or simply an alternative to a tranquil restaurant experience, dining at bars is the easiest way to spice up your week.
The bars on this list serve everything from fine wine to creative cocktails, but most importantly, awesome food. For your ease, we've divided the list into two categories: menus for those with big appetites, and for those in need of delicate accompaniments to their drinks. Regardless of the style of cuisine you're looking for, all of these addresses serve inarguably great food.
Perks of dining at a bar? The prices are usually cheaper, the atmosphere is always exciting, and there is no better place to socialize. Our list of bars that serve great food kills two birds with one stone. Not only do these addresses have some of the best bar menus in the city, they're also all great spots to add to your roster of the best drinking holes. On the list, each establishment is impressive in their own right. On top of having delicious food, they're all either stylish, lively, welcoming or charming- or a little bit of each.
If you're looking for somewhere a little more weather appropriate for your drinking and dining needs, check out our list of the best bar patios in Montreal, or our list of the best restaurant patios in Montreal!
See on map
980 Rue Rachel Est Montréal H2J 2J3
6966 Rue Saint-Denis Montréal H2S 2S4
328 Rue Beaubien Est Montréal H2S 1R8
2407 Avenue du Mont-Royal Est Montréal H2H 1L2
512 Avenue Atwater Montréal H4C 2G5
95 Rue Jean-Talon Ouest Montréal H2R 2W8
4869 Avenue du Parc Montréal H2V 4E7
425 Rue Mayor Montréal H3A 1N9
1039 Rue Beaubien Est Montréal H2S 1T3
115 Avenue Laurier Ouest Montréal H2T 2N6
1871 Rue Centre Montréal H3K 1J1
9 Avenue Duluth Est Montréal H2W 1G7
111 Rue Saint-Paul Ouest Montréal H2Y 1Z5
3424 Avenue du Parc Montréal H2X 2H5
1234 Avenue du Mont-Royal Est Montréal H2J 1Y1
1076 Rue de Bleury Montréal H2Z 1N2
630 Rue Cathcart Montréal H3B 3C4