Bars with Great Food: Where to drink and dine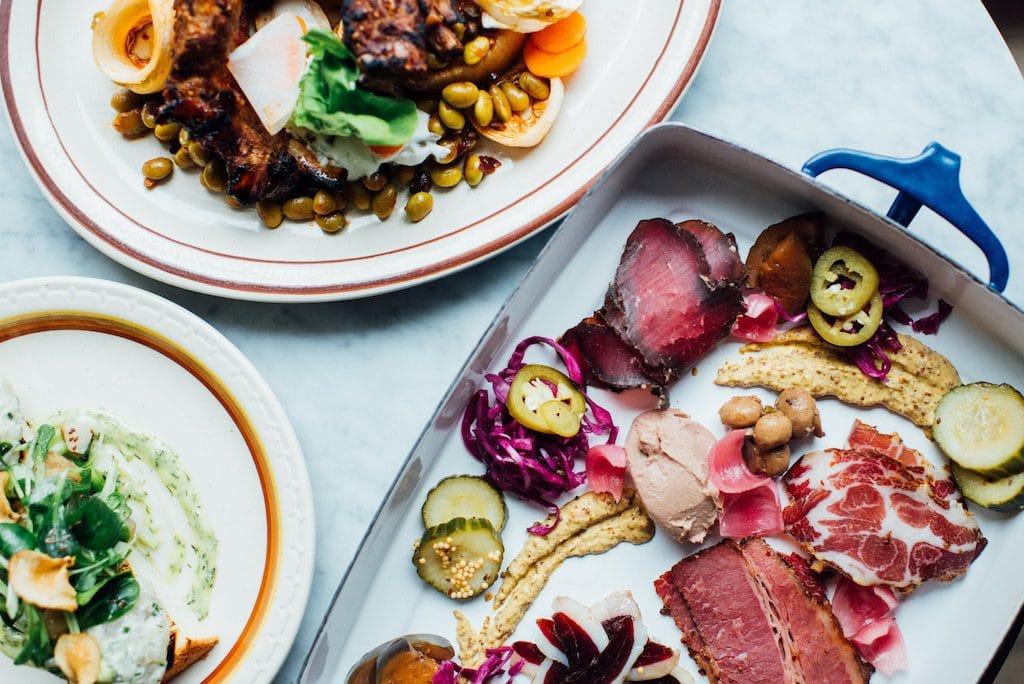 Looking for somewhere to drink and eat well? We've got you covered! What's better than munching on delicious snacks while you socialize over a glass of wine? We've also included spots serving generous portions — the perfect accompaniment to a pint from your favourite local microbrewery. Whether it's for a date, an outing with friends, or simply an alternative to a tranquil restaurant experience, dining at bars is the easiest way to spice up your week.
The bars on this list serve everything from fine wine to creative cocktails, but most importantly, awesome food. For your ease, we've divided the list into two categories: menus for those with big appetites, and for those in need of delicate accompaniments to their drinks. Regardless of the style of cuisine you're looking for, all of these addresses serve inarguably great food.
Perks of dining at a bar? The prices are usually cheaper, the atmosphere is always exciting, and there is no better place to socialize. Our list of bars that serve great food kills two birds with one stone. Not only do these addresses have some of the best bar menus in the city, they're also all great spots to add to your roster of the best drinking holes. On the list, each establishment is impressive in their own right. On top of having delicious food, they're all either stylish, lively, welcoming or charming- or a little bit of each.
If you're looking for somewhere a little more weather appropriate for your drinking and dining needs, check out our list of the best bar patios in Montreal, or our list of the best restaurant patios in Montreal!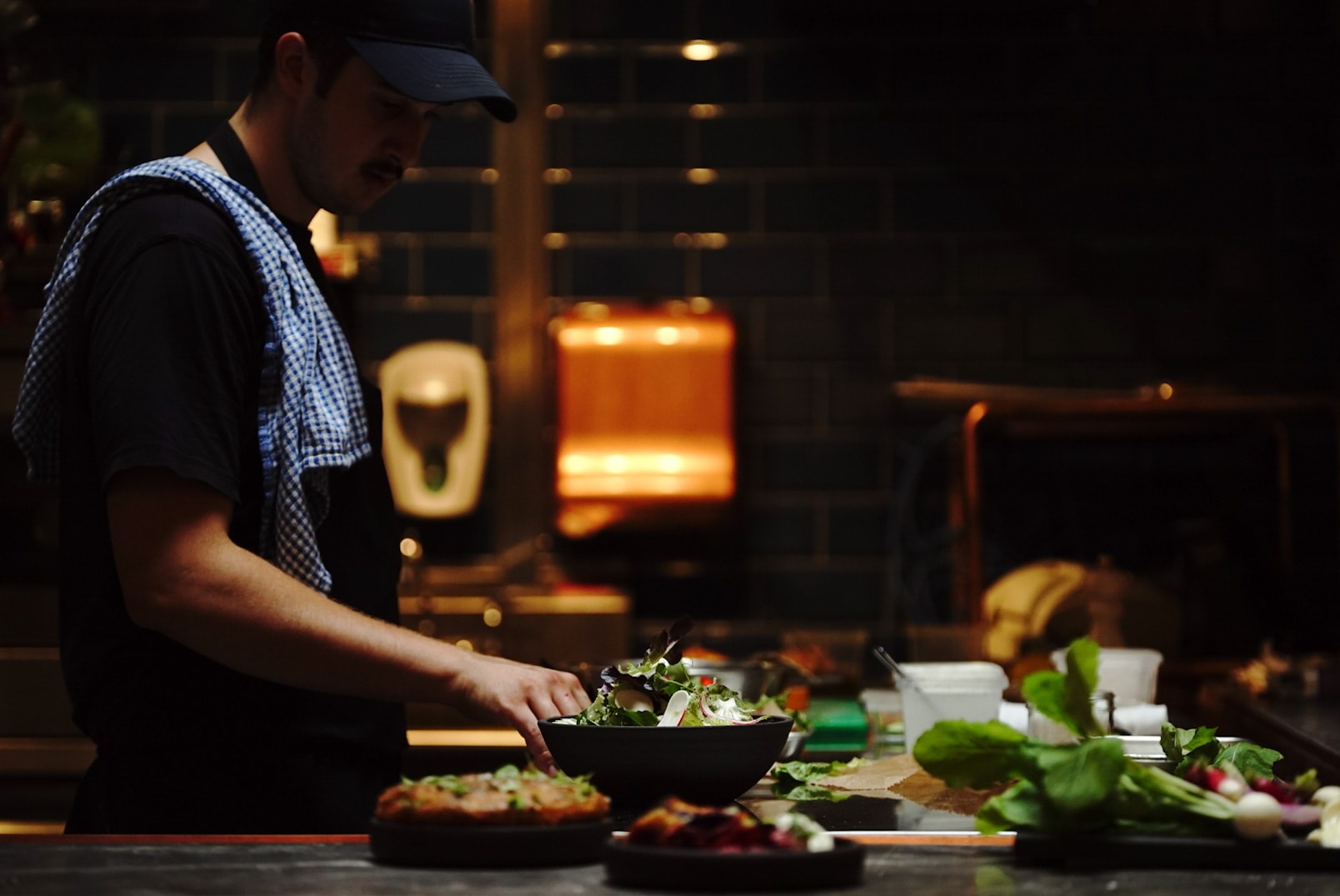 Projet Pilote is a beautiful bar on Rachel Street, located a stone's throw from La Fontaine Park. It features great beers brewed on site by brewer Martin Allaire and spirits also concocted on site by owner Guillaume Drapeau. In the kitchen, chef Léon Buser-Rivet offers delicious creations, most of which are vegetarian. Interestingly, a rooftop garden provides some of the vegetables that end up on the plates. The kitchen at Projet Pilote is definitely worth a visit and we dare you not to try every dish after you've tasted one! In addition, Projet Pilote holds a craft beer license, which allows minors accompanied by their legal guardians to be on site.
980 Rue Rachel Est
Montréal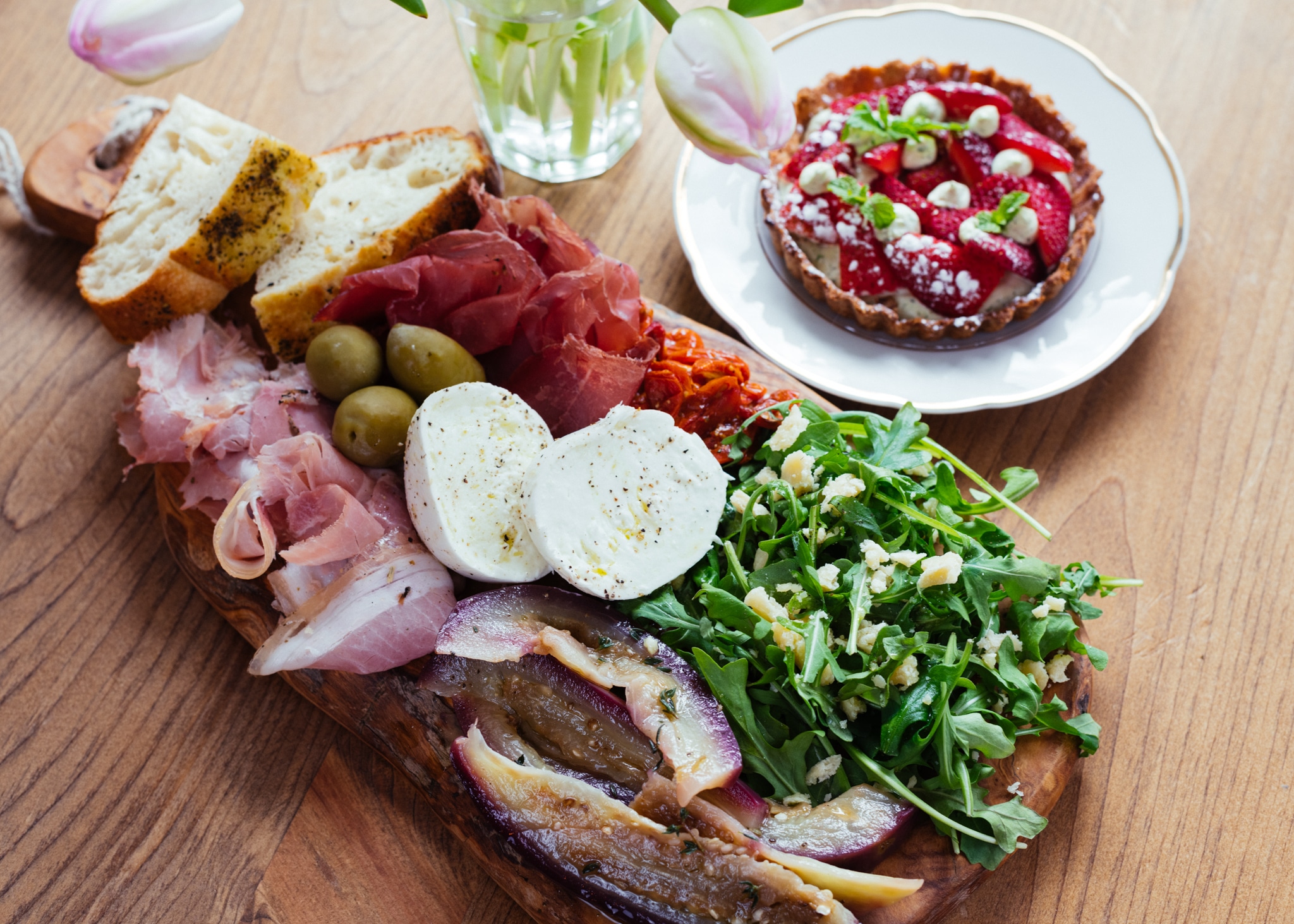 Specializing in cheese and charcuterie boards, Bar Mamie is an excellent address on Beaubien East. The nice selection of wines is worth the detour and the menu of the bar accompanies it beautifuly. In addition to the boards that are ideal for sharing, the kitchen always offers a few dishes that will remind you of your grandmother's cooking!
328 Rue Beaubien Est
Montréal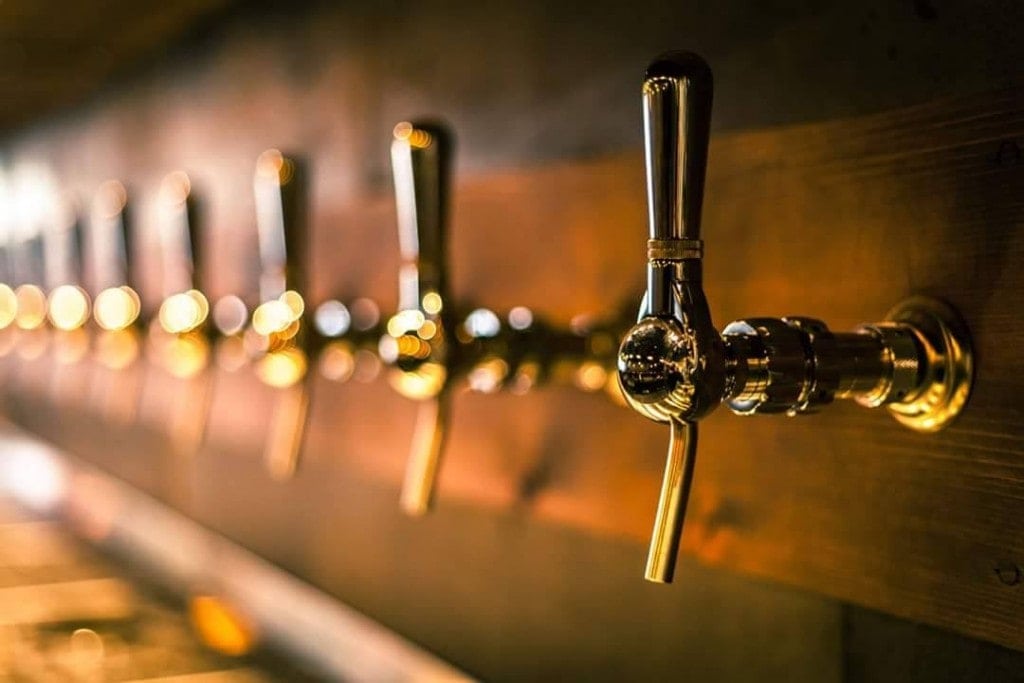 Brasserie Boswell
Boswell Brewery is the place to quench your thirst on Mount Royal East Avenue. In addition to offering an extensive selection of beers brewed on site, ciders, and imported wines, Boswell is known for its elaborate fusion cuisine where fresh salads, decadent tartares, meats, and gourmet burgers are on the menu. It's a place to eat well and drink until late at night.
2407 Avenue du Mont-Royal Est
Montréal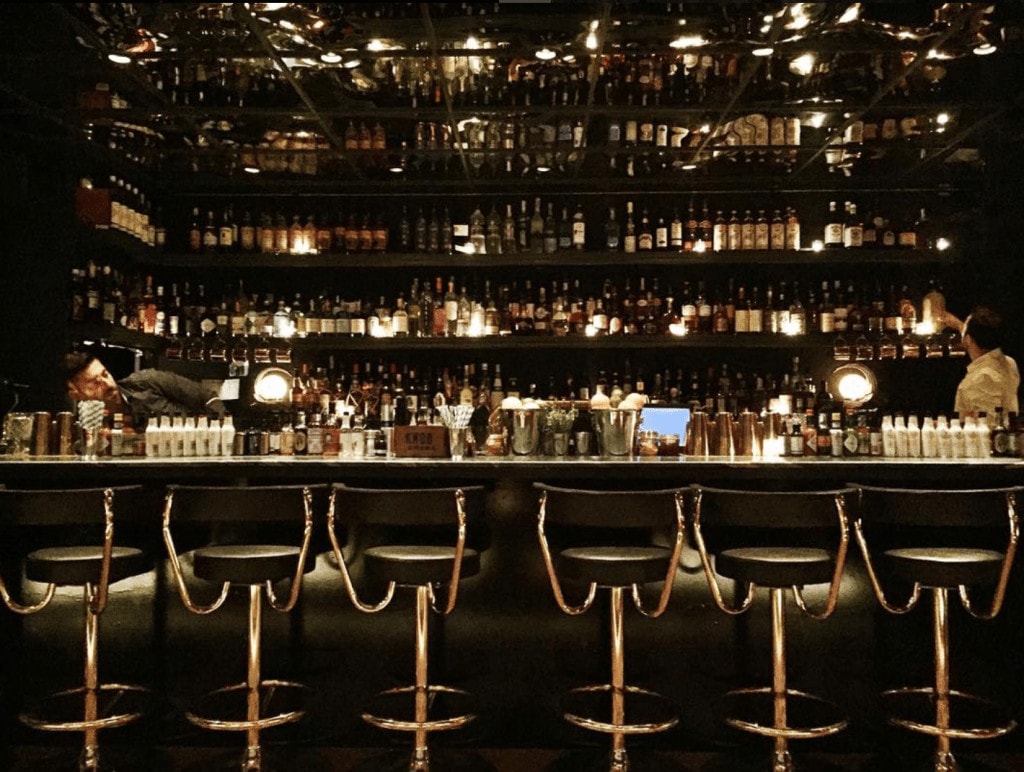 Comforting and hearty dishes: The Atwater Cocktail Club bar stands out from others, an affect of its eclectic décor. A fuchsia pink bench, dinosaur head, and mirrors on the ceiling enhance the space, and encourage patrons to let go of their stresses. The original space remains chic. There are a few delicious cocktails, but above all, they serve a shortened version of the Foiegwa restaurant menu! Revisited classics such as the cheeseburger (option to add foie gras), entrecote, chips, snails, frogs' legs or others. Note that in addition to a fabulous menu, you can enjoy these dishes every day of the week until 2am. Pretty convenient if you live around the area.
512 Avenue Atwater
Montréal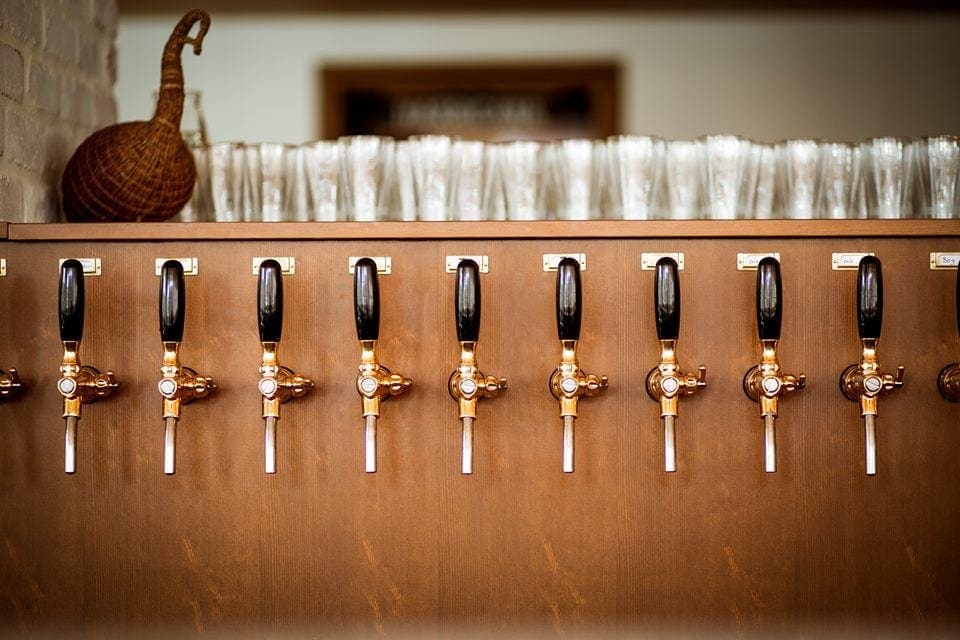 Comforting and hearty dishes: Close to the Jean-Talon market, Harricana Brewery is one of the most beautiful microbreweries in Montreal. We at Tastet absolutely love it! The superb décor was conceptualized by architect Alain Carle. This Brasserie offers you beers brewed on site, ciders at low prices, and a menu inspired by the owner's mother's recipes. With well made comfort food dishes, appetizers, snacks, salads and more, you will not be dissapointed if you're in the mood for some grub.  The dishes are always consistent and focused on sharing. Menu highlights include a club sandwich, burgers, guédille, salads, and others. At Brasserie Harricana, we can certainly eat and drink very well.
95 Rue Jean-Talon Ouest
Montréal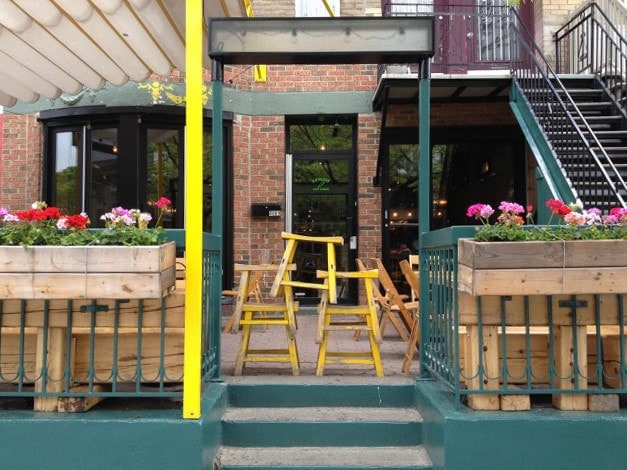 Comforting and hearty dishes: This address is a pioneer in the industry of sharing plates served in a bar atmosphere. At Buvette Chez Simone, we'll find the option of eating a real meal- the perfect way to maintain your sobriety.  Buvette Chez Simone is one of a kind, and their execution is always on point. The friendly service, vibrant atmosphere, and the perfectly priced wine menu all contribute to this bar's great reputation. Small starters, delicious full chicken or half chicken, french fries, salads, cheeses or delicatessen. The menu here is simple and always delicious.
4869 Avenue du Parc
Montréal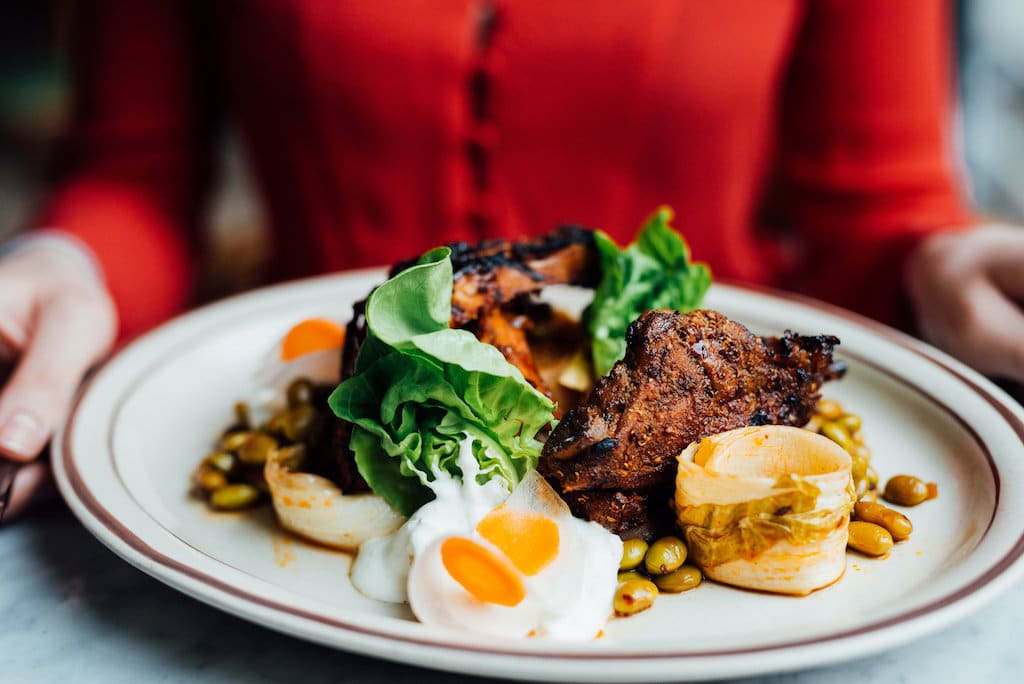 Comforting and hearty dishes: In a setting that is reminiscent of Berlin's bars, Furco offers you an impressive array of dining options. Decorated by Zébulon Perron, the establishment is often crowded with downtown professionals, partygoers of all kinds, and lovers of vibrant environments. On Thursday evenings, the place is particularly busy! The menu concocted by chef Joëlle Trottier changes every week, and offers dishes with generous portions that are fresh and easy to share. Especially ideal if you're looking for delicatessen products.
425 Rue Mayor
Montréal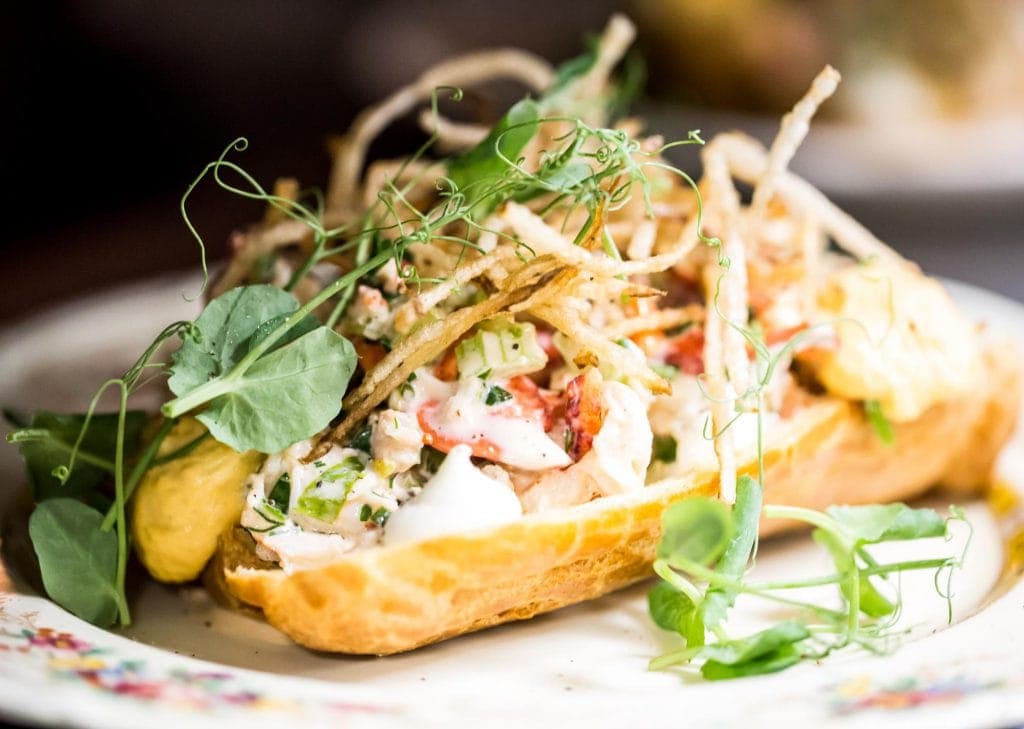 Comforting and hearty dishes: Isle de Garde is a superb traditional brewery, best enjoyed while sipping on great beer and snacking on so food. The space is remarkably unpretentious and laid back. L'Isle de Garde offers a series of 24 beers brewed on site. The beer here is always fresh and never disappointing- the Isle de Garde bar is one of our favourite microbreweries. To eat, they serve dishes such as deli and cheese platters, but also items such as grilled octopus, decadent burgers, Tartar and fried zucchini fritters.
1039 Rue Beaubien Est
Montréal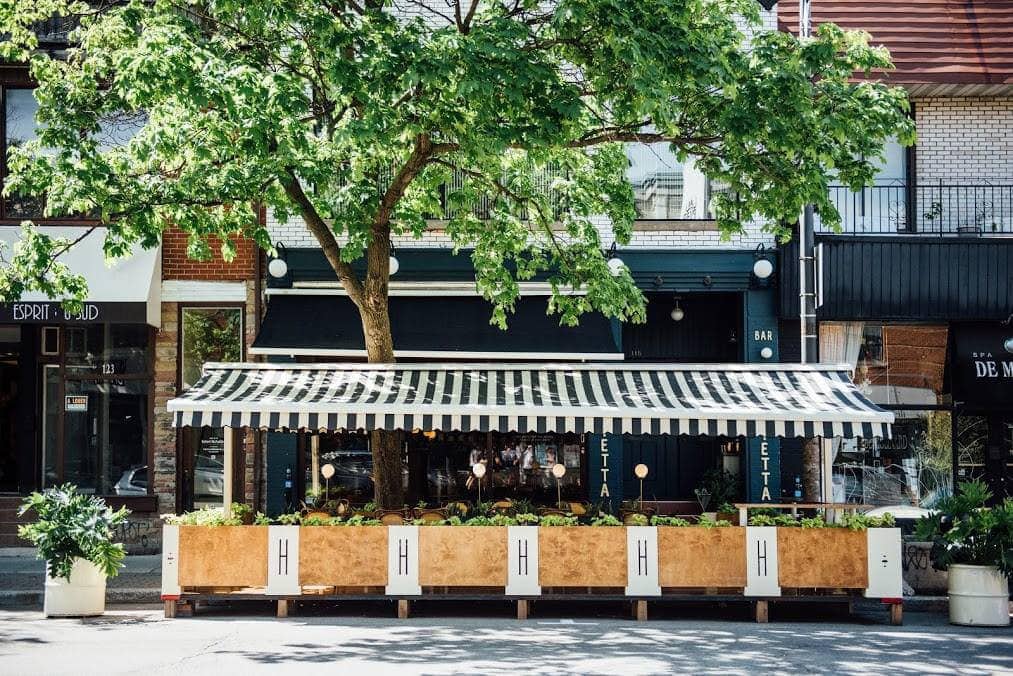 Delicate and delicious snacks: Our friends at Bar Henrietta welcome you to a décor inspired by the taverns of the 1960s. The space is welcoming, refined and absolutely charming. At Bar Henrietta, we love to enjoy delicious and refined small plates! The dishes are of Portuguese inspiration, and the complex and unique flavours are memorable. We highly recommend the yellowfin tuna, cream salad, oven cheese, sausage and chorizo to accompany your wine. The bar has several private imports, your choice among many variants of bubbles, and classic or homemade cocktails (Goldeneye and Betty Flanagan are our favourites). Note that the editor is madly in love with one of the owners of this establishment.
115 Avenue Laurier Ouest
Montréal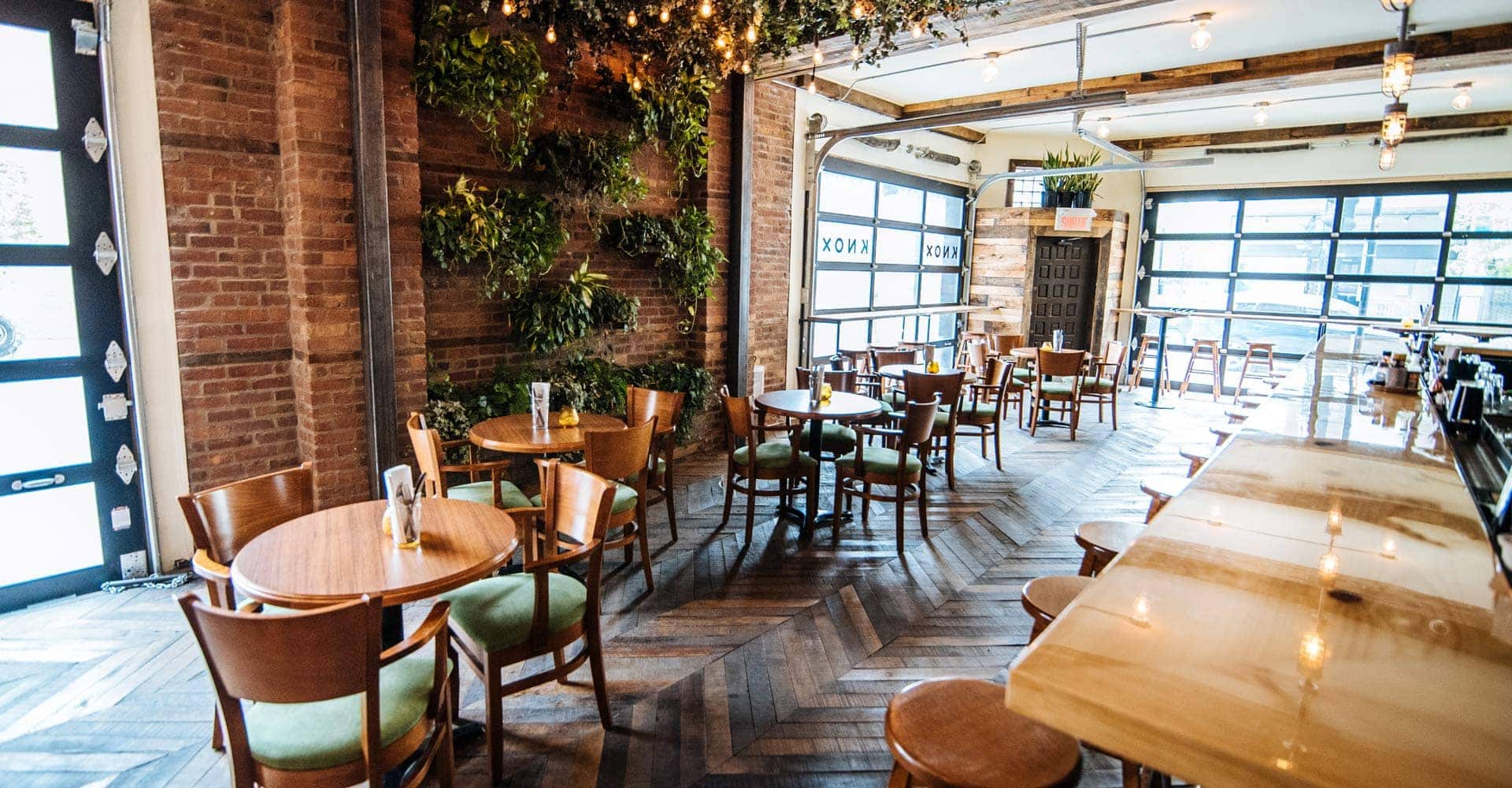 Knox
Delicious and delicate snacks: Located in the heart of Pointe-Saint-Charles, Knox Tavern is both a bar and a restaurant. The place is on our list of the most beautiful bars in Montreal thanks to its brick and wood interior, as well as its superb illuminated green wall. At Knox, we love to eat comfort food prepared by James Baren (Bremner and Garde-Manger). We also come here to indulge in the Knox burger- one of the best in town! The menu changes according to the seasons, as does the cocktail list.
1871 Rue Centre
Montréal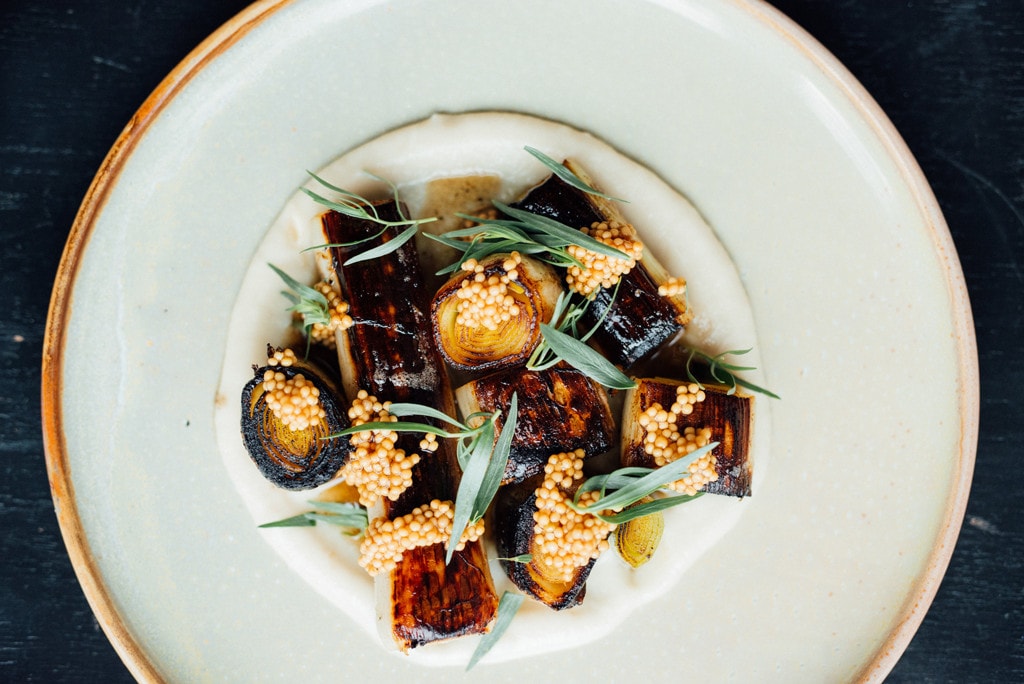 Brasserie Le Réservoir
Delicious and delicate snacks: Since the trio of the late Hotel Herman joined forces with Reservoir, the brewery has certainly recovered its strength! The kitchen now offers delicious snacks to enjoy in their very relaxed atmosphere. The dishes are just enough to satisfy your stomach while drinking beer or sipping on a glass of wine. The pub on Duluth Street also offers lunches on Thursdays and Fridays at noon. The place has made it back in our list of our favourite addresses once again! A great spot to enjoy a drink in an unpretentious setting, without having to compromise on the quality of food!
9 Avenue Duluth Est
Montréal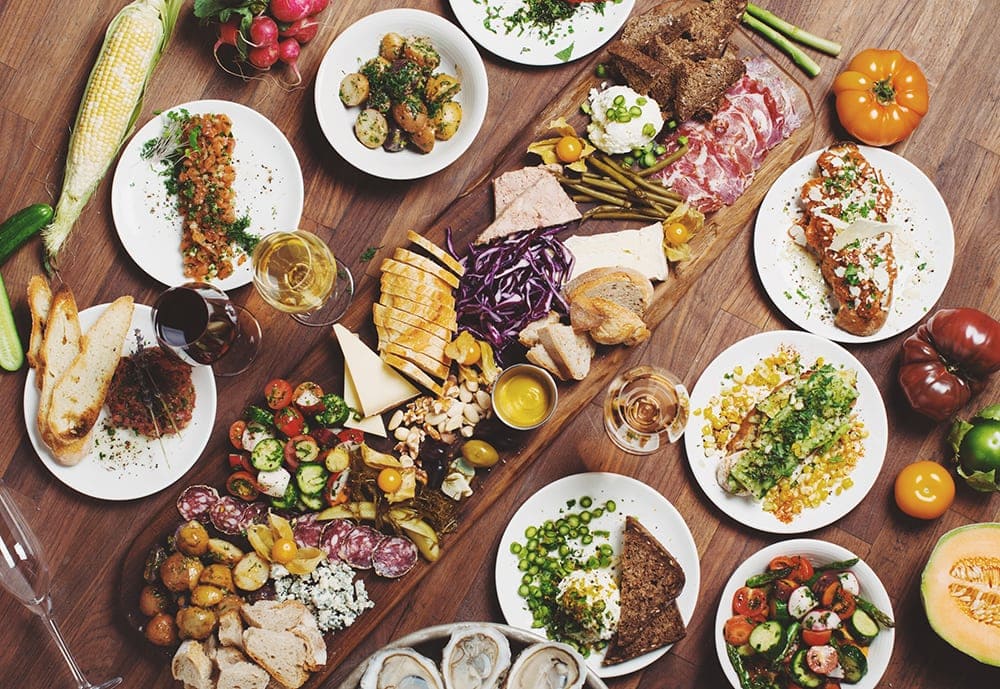 Delicious and delicate snacks: Philemon become a classic Montreal bar in 2010. This address is always a pleasant place to let loose while indulging with nice bite to eat. The establishment's short menu is made up of primarily fresh produce; the bar offers trays to share, think cheeses, cold cuts, vegetables, tapenades, and other small snacks to accompany your drinks. Simple dishes made with lots of flavours and spices. There is also a beautiful organic wine list! The stunning setting, once again created by Zébulon Perron.
111 Rue Saint-Paul Ouest
Montréal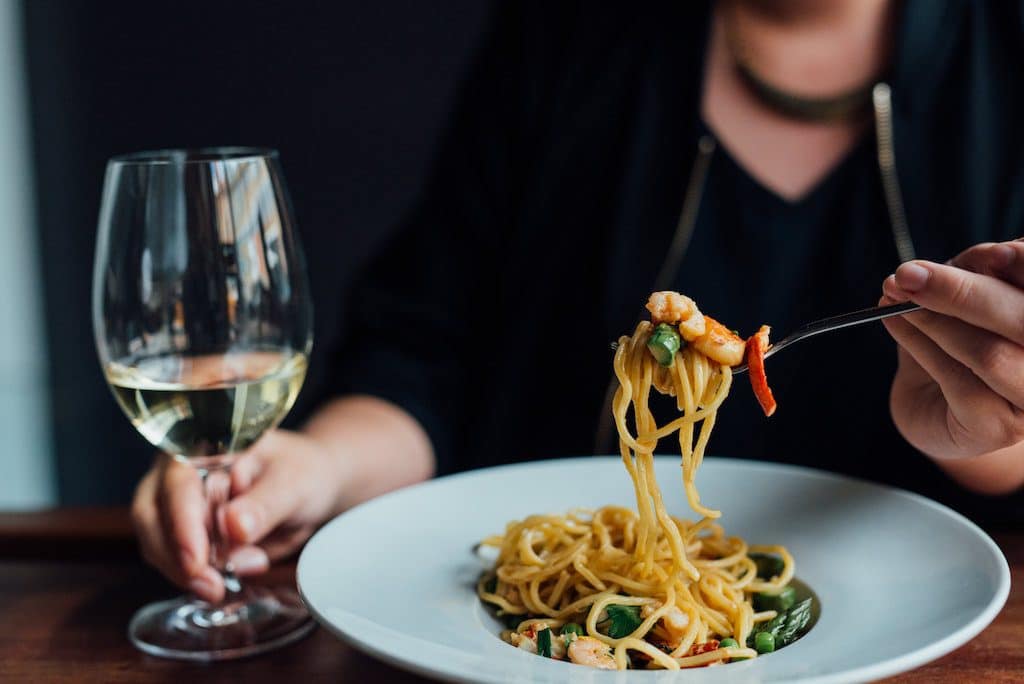 Delicious and delicate snacks: Pullman is one of Montreal's first wine bars… and one of our favourites! More than 10 years after its opening, the bar is still an exceptional establishment. At Pullman, you will find between 300 and 400 bottles of wine, almost all from private imports. The wines by the glass change every week, and all the waiters are also sommeliers by profession. With a splendid interior signed by Braun-Braën, you can enjoy a simple menu that is both very tasty and very well executed. The space is hushed and elegant- chic, yet casual. Our favourite menu items include green beans and grilled cheese. (Restaurant permit, which means you must eat a dish to have a drink).
3424 Avenue du Parc
Montréal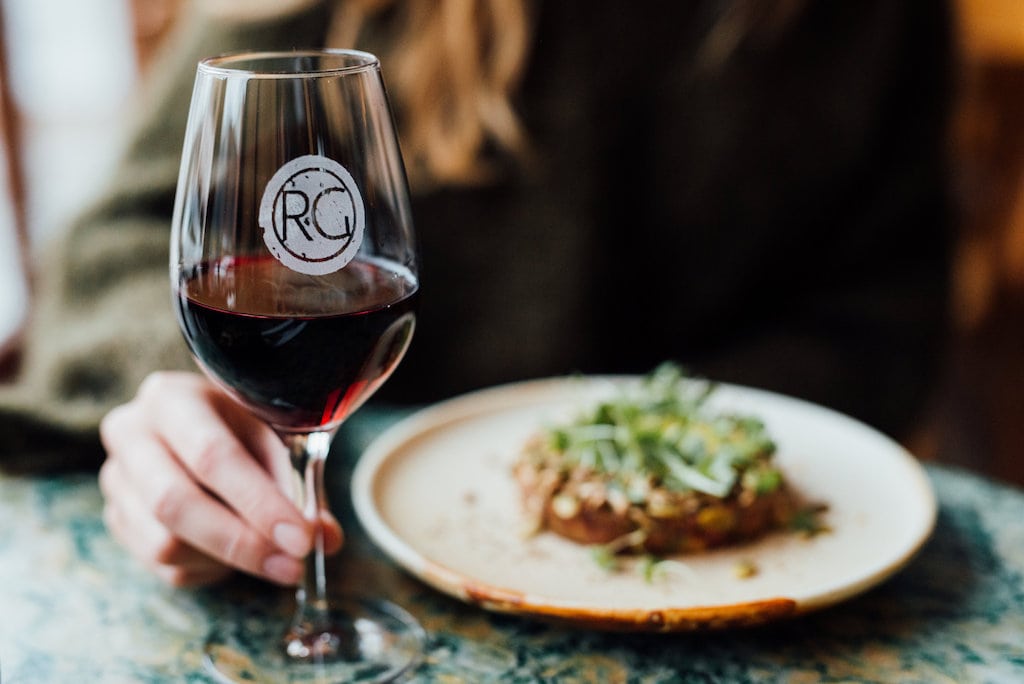 Delicate and delicious snacks: A wine bar on Avenue Mont-Royal! Stylish interior design, mastered by Zebulon Perron. Despite the industrial aesthetic at Bar Rouge-Gorge, the environment maintains a particular sense of intimacy. It is a pleasant place without stuffy etiquette, which simply enhances the enjoyment and relaxation of the experience . At Rouge-Gorge, you will discover good bottles, great drinks, and dine on unique dishes. The menu also rotates through a few seasonal options.
1234 Avenue du Mont-Royal Est
Montréal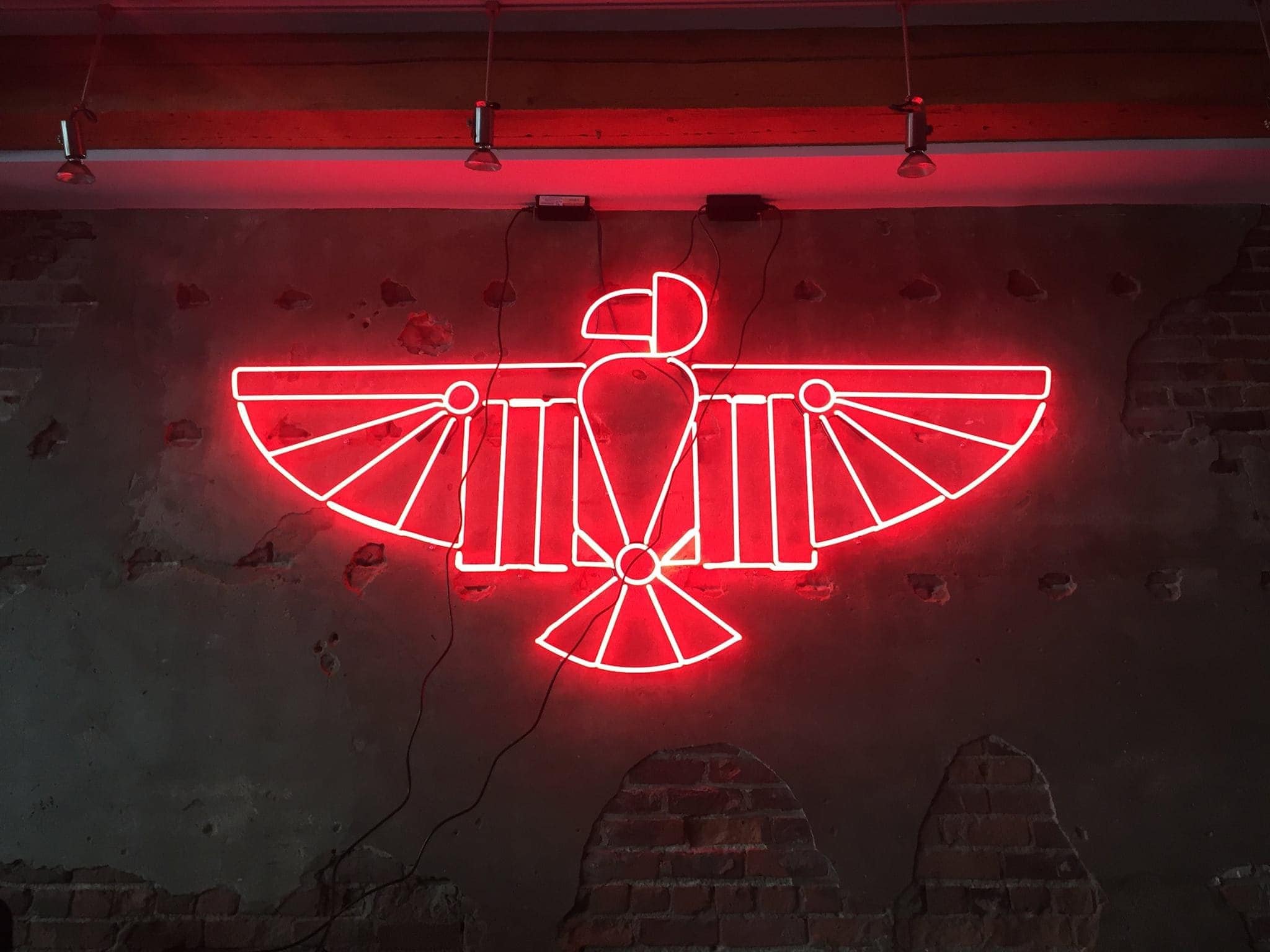 Delicate and delicious snacks: Tiradito is a great Peruvian restaurant and bar that will surely win over the hearts of whoever visits. The establishment offers a very original concept, where the customers all sit around one communal bar! The servers and cooks work together as they buzz around room, giving a nightly show to the seated customers. Tiradito is certainly pretty, as well as wonderfully relaxed and tranquil. Here, you will eat a Nikkei cuisine (fusion between Japanese and Peruvian gastronomy). The cuisine is colourful and the menu features  small sharing dishes. Unique spices with original and very tasty flavour combinations sets this menu apart from the rest.
1076 Rue de Bleury
Montréal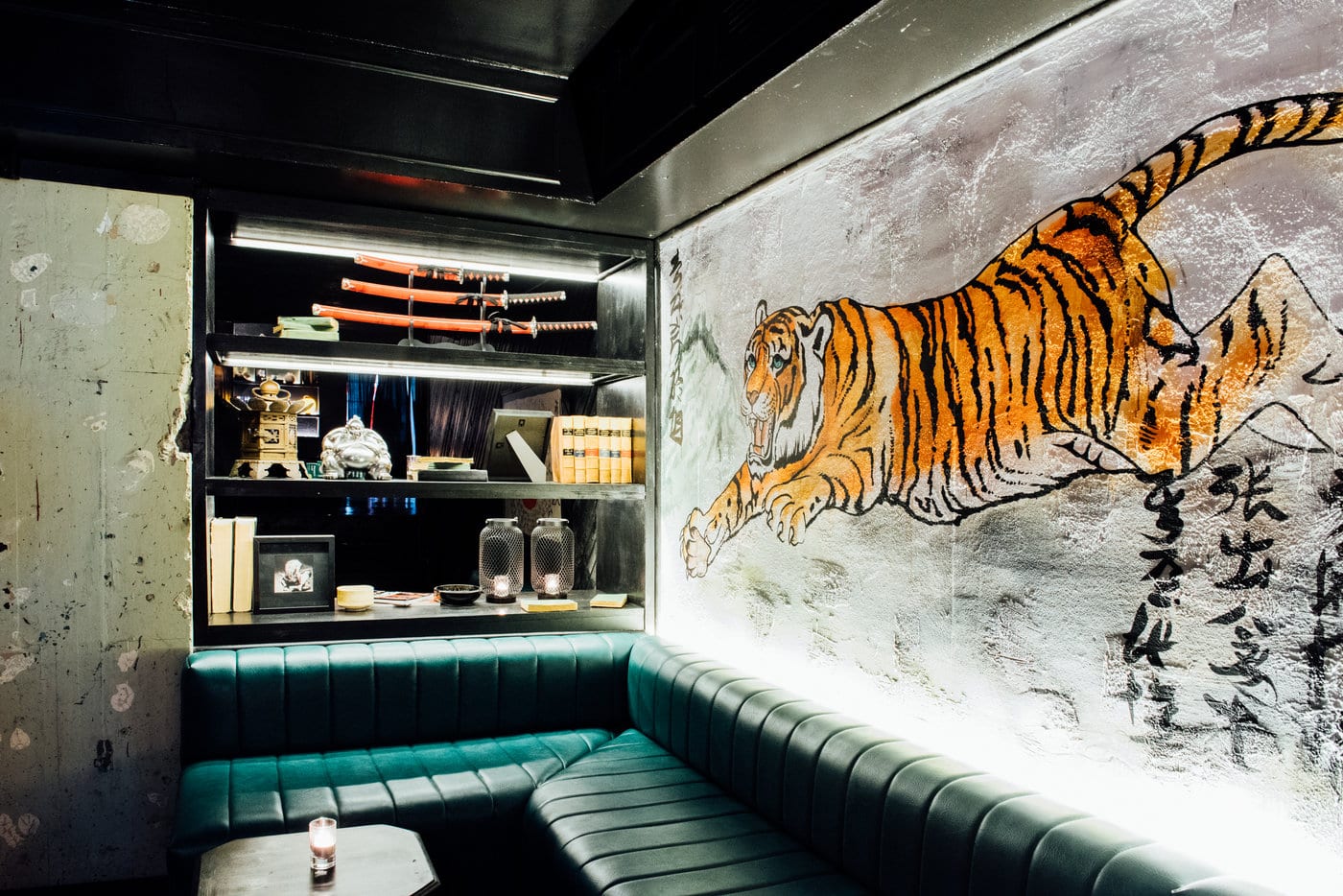 Delicious and delicate snacks: Located in the downtown core, this new Japanese cocktail bar – one of the best in Montreal – welcomes its guests into a uniquely  mysterious space. Gokudo is also part of our list of the most beautiful hidden bars in Montreal! Here, you'll eat very good dishes made by the restaurant Ryōshi, which is located directly at the front of the bar. There are a few small salads, bowls of fish and rice, and a dessert – all very good!
630 Rue Cathcart
Montréal
See on map
980 Rue Rachel Est Montréal H2J 2J3
328 Rue Beaubien Est Montréal H2S 1R8
2407 Avenue du Mont-Royal Est Montréal H2H 1L2
512 Avenue Atwater Montréal H4C 2G5
95 Rue Jean-Talon Ouest Montréal H2R 2W8
4869 Avenue du Parc Montréal H2V 4E7
425 Rue Mayor Montréal H3A 1N9
1039 Rue Beaubien Est Montréal H2S 1T3
115 Avenue Laurier Ouest Montréal H2T 2N6
1871 Rue Centre Montréal H3K 1J1
9 Avenue Duluth Est Montréal H2W 1G7
111 Rue Saint-Paul Ouest Montréal H2Y 1Z5
3424 Avenue du Parc Montréal H2X 2H5
1234 Avenue du Mont-Royal Est Montréal H2J 1Y1
1076 Rue de Bleury Montréal H2Z 1N2
630 Rue Cathcart Montréal H3B 3C4