Habanera: Travel to Cuba for just a few pesos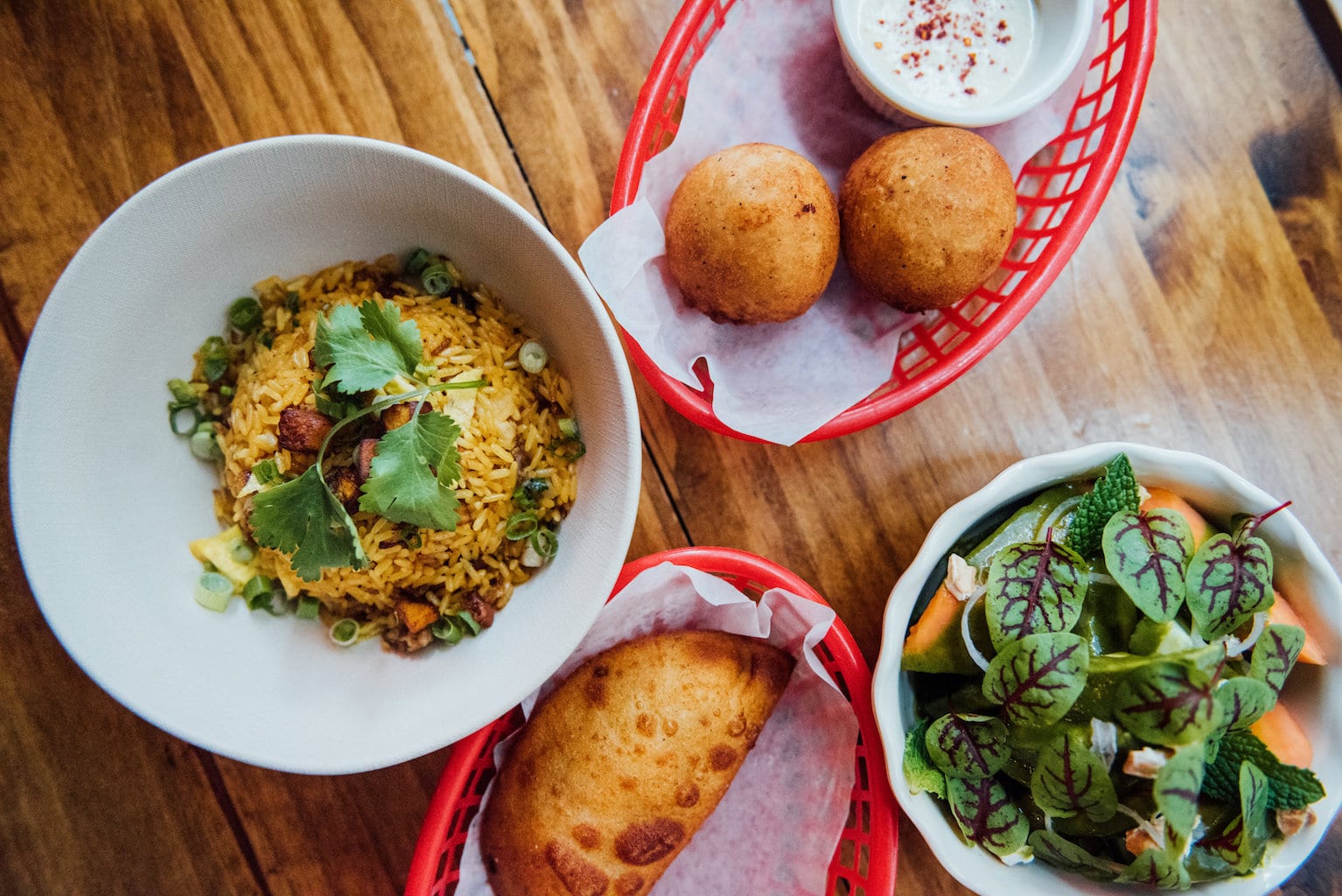 La Habanera is a small Cuban café-restaurant-bar in the heart of downtown Montreal. This is true 'love at first sight' and you'll discover that while you are there, it's like being in Cuba, thanks to the music, service, cocktails and of course, the food.
Why is it called La Habanera? « Because we wanted something that would reflect Cuba and be easy to remember. » Believe us when we say that after coming here, you will not forget La Habanera. It is a small and unpretentious place in great Cuban surroundings.
Owners Yann Levy, Benjamin Bitton, Yossi Ohana and Moti Meslati also own Biiru (one of our best original Japanese restaurants, and fun), Escondite (part of our best tacos in Montreal) and Koa Lua (one of our best veggie-healthy addresses).
Located next door to Escondite, this sister restaurant seats about 30. The owners are convinced that downtown Montreal has huge potential. « We find that this part of downtown, with all its offices, condos and the Quartier des Spectacles, is underdeveloped in terms of restaurants.
Is there a concept? Yes, La Habanera is where Cuban-inspired tapas are eaten in a nice place that makes everyone think they have travelled to Cuba !
The first thing that creates this feeling has to be the decor. All the vibrant colors reminiscent of Cuba are in place, plus a wall full of vintage photos, the painted words « Seamos realistas y hagamos lo impossible » (Let's be realistic and do the impossible), a hanging guitar painted over with a Cuban flag, plus other memorabilia. A few mismatched ceiling lamps and plants hanging in small pots on another wall, are other details that add to the Cuban charm. It may be a small space but the welcome is warm, there a sense of energy, and it lifts the spirits. « And maybe pink flamingo are more Miami, but the Cuban community is hugely important in Miami, so we also took inspiration from that. » The tables are fairly close together, with some great turquoise banquette seating, and everyone chats with each other in these casual surroundings.
Then comes the moment where that Cuban trip via La Habanera's menu is up for grabs. There are Cuban-inspired dishes to share, and behind these are co-owner Yann Levy and his friend Athiraj Phrasavath. It's not a long menu and includes fresh salads (try the avocado salad), a « Cuban Chinese pâté » (also worth ordering), ceviches, empanadas, croquettas, Cuban bao, chicken, ribs, tacos, Cuban sandwiches and more. The flavors and spices are delightfully surprising, the blends are original and it's all good. Another bonus are the prices which make for a happy customer and a happy restaurant.
There are excellent cocktails with Caribbean accents, from mixologists Lawrence Picard and Nabil Ben El Khattab. We were somewhat skeptical of a Bloody Mary (using cherry tomatoes) with lychee, but it was one of our favorites. Other suggestions include Mojitos (with sea buckthorn), Cuba Libre, and Piña Coladas. The wine selections propose three whites and three reds but the emphasis is really on the cocktails.
« Cuban culture is associated with positive things like holidays, beaches, lively music, and cocktails under the sun, and this is part of what we wanted to do. Have people come and push the everyday grind to the back of their minds. It's good to see this happening. »
And we agree. At La Habanera, your mind forgets you are in Montreal and the surroundings allow everyone to be transported to Cuba, together with the menu and music. It's a fun place !
Written by Élise Tastet