The Most Beautiful Cafés in Montreal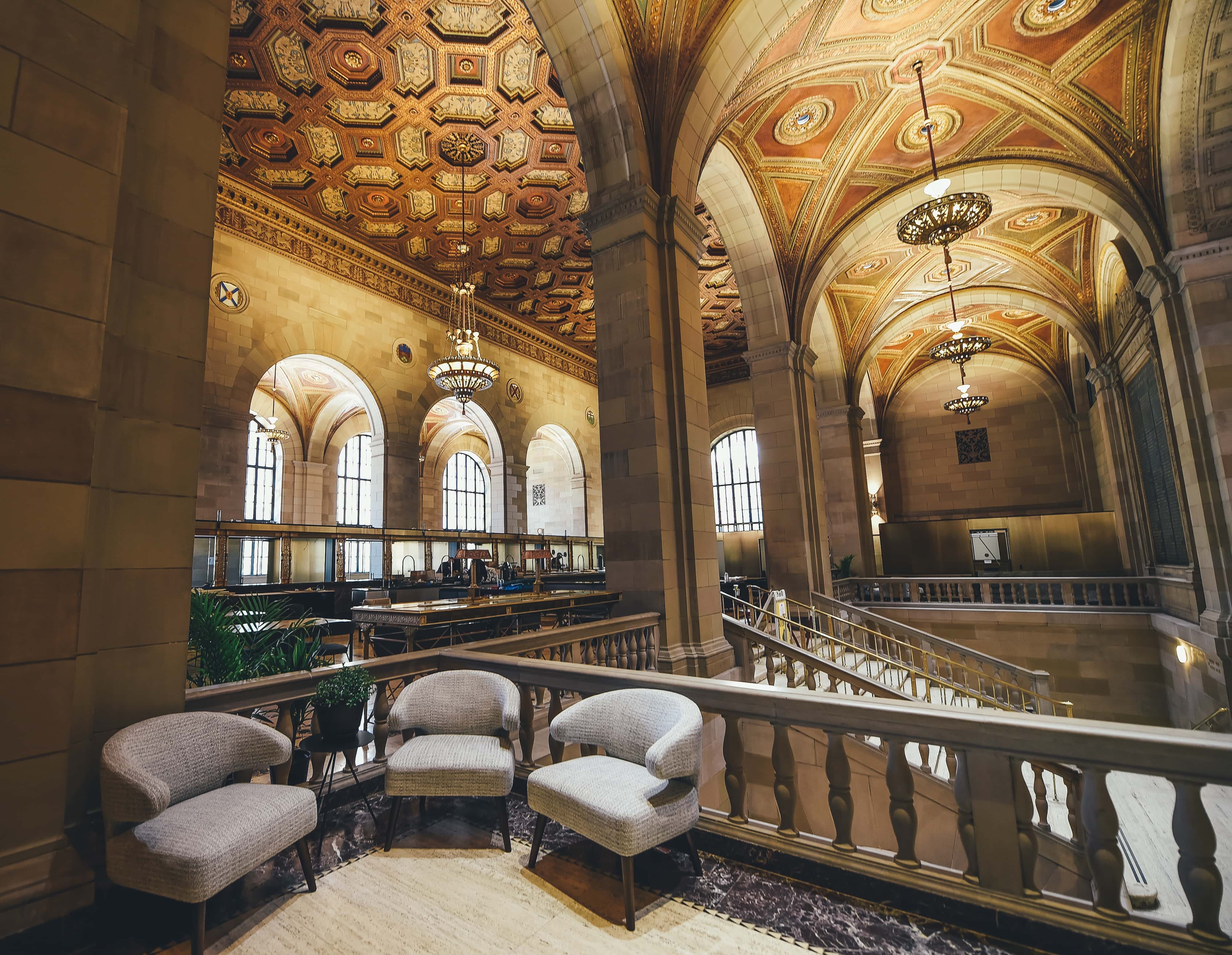 Cafés have generated an undeniable cult following. As one of the most widely consumed beverages in the world, with major production in more than 70 countries, it is no wonder why coffee has penetrated the daily lives of so many. The dark, complex and aromatic beverage we all know and love actually begins it's life in the form of a little red berry that grows on a shrub native to the rainforest. The berry then goes through a long process of harvesting, drying, milling and roasting before it transforms into our favourite early morning beverage. Over time, this process has been perfected and the art of coffee drinking has become an inextricable part of our routine and social culture.
In Montreal, you can find hundreds of places to enjoy good coffee. Maybe it's due to the Bohemian nature of the city, or maybe it's because having coffee with friends, family or colleagues is an inexpensive way to connect and have fun? All we know is that the selection of cafés in Montreal is infinite, and while most of them are cute, some of them are absolutely beautiful!
These coffee destinations chosen for our list of "The most beautiful Cafés in Montreal" are beautiful both in atmosphere and product quality. Whether it is for their breathtaking authentic architecture, their unpretentious decor (a little boho mixed with very Montreal), or for their unique minimalist details, they are all stunning.
If you dream of Saturday mornings, sipping on a latte in a beautiful setting, this list is for you!
2055 Rue Stanley Montréal H3A 1R7
51 Rue Sherbrooke Ouest Montréal H2X 1X2
360 Rue Saint-Jacques Montréal H2Y 1P5
4328 Boulevard Saint-Laurent Montréal H2W 1Z3
5836 Boulevard Saint-Laurent Montréal H2T 1T3
5605 Avenue de Gaspé Montréal H2T 2M1
4021 Boulevard Saint-Laurent Montréal H2W 1Y4
200 Notre-Dame Street West Montreal H2Y 1T3
500 Rue Beaubien Est Montréal H2S 1S5
260 Place du Marché-du-Nord Montréal H2S 1A1
1250 Rue Ontario Est Montréal H2L 1R6
433 Rue Mayor Montréal H3A 1N9
3418b Avenue du Parc Montréal H2X 2H5
1000 Rue Sainte-Catherine Ouest Montréal H3B 5L2
5090A Rue Notre-Dame Ouest Montréal H4C 1T1
2009 Avenue de la Salle Montréal H1V 2K6
5761 Boulevard Saint-Laurent Montréal H2T 1S9
124-2600 Rue William-Tremblay Montréal H1Y 3J2
6 Place du Marché Montréal H2X 2S6
1435 Rue de Bleury Montréal H3A 2H7