Montreal's Most Beautiful Cafés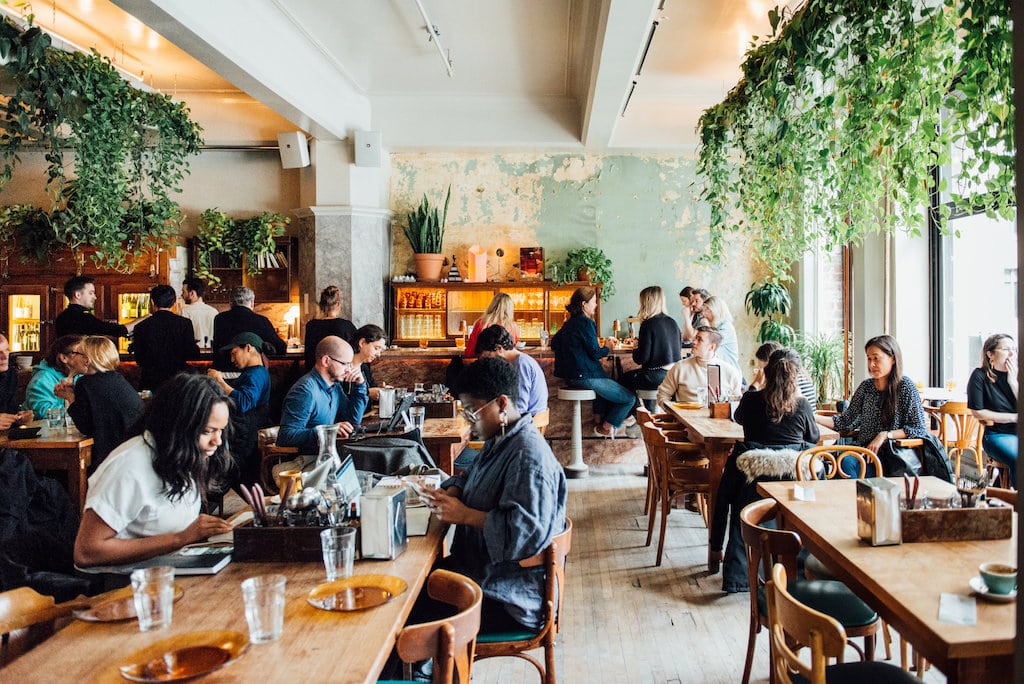 However it is enjoyed, coffee has a lot of devotees. Did you know that coffee is one of the most consumed drinks in the world? It is grown in more than 70 countries, the two main producers being Brazil and Colombia.
Coffee beans come from the berries of the coffee tree, a shrub native to the rainforest. And in Montreal, places where you can enjoy a good coffee are very popular. Maybe it's because we're a bit of a Bohemian city, maybe it's because having a coffee with friends, family or colleagues is inexpensive and always enjoyable? All we know is that the city of Montreal has hundreds of coffee shops, and many of them are not only very good, but also very beautiful!
The Merriem-Webster dictionary defines beauty as: "the quality or aggregate of qualities in a person or thing that gives pleasure to the senses or pleasurably exalts the mind or spirit". The cafés chosen for this list of the most beautiful cafés in Montreal have superb spaces. Whether it's for their breathtakingly authentic architecture, their unpretentious and very Montreal decor, or their unique minimalist details, the cafés on this list are all very "beautiful" and worth discovering.
If you dream of Saturday mornings, sipping on a latte in a beautiful setting, this list is for you!
See on map
2055 Rue Stanley Montréal H3A 1R7
51 Rue Sherbrooke Ouest Montréal H2X 1X2
360 Rue Saint-Jacques Montréal H2Y 1P5
5836 Boulevard Saint-Laurent Montréal H2T 1T3
5605 Avenue de Gaspé Montréal H2T 2M1
4021 Boulevard Saint-Laurent Montréal H2W 1Y4
200 Notre-Dame Street West Montreal H2Y 1T3
500 Rue Beaubien Est Montréal H2S 1S5
260 Place du Marché-du-Nord Montréal H2S 1A1
1250 Rue Ontario East Montréal H2L 1R6
433 Rue Mayor Montréal H3A 1N9
1635 Rue Clark Montréal H2X 2R4
5090A Rue Notre-Dame Ouest Montréal H4C 1T1
2009 Avenue de la Salle Montréal H1V 2K6
5761 Boulevard Saint-Laurent Montréal H2T 1S9
124-2600 Rue William-Tremblay Montréal H1Y 3J2
6 Place du Marché Montréal H2X 2S6