Tiradito: Peruvian bar in the heart of downtown Montreal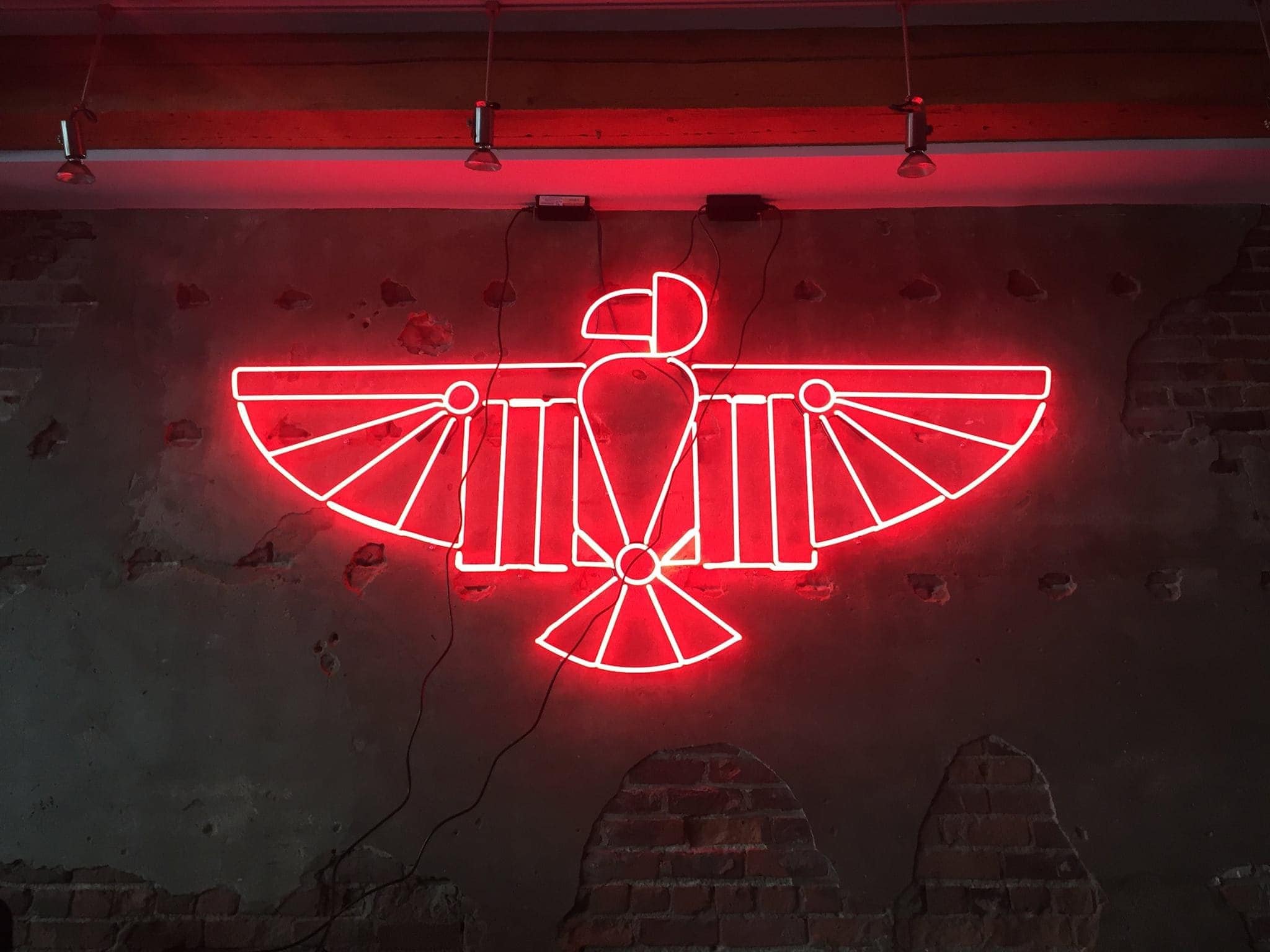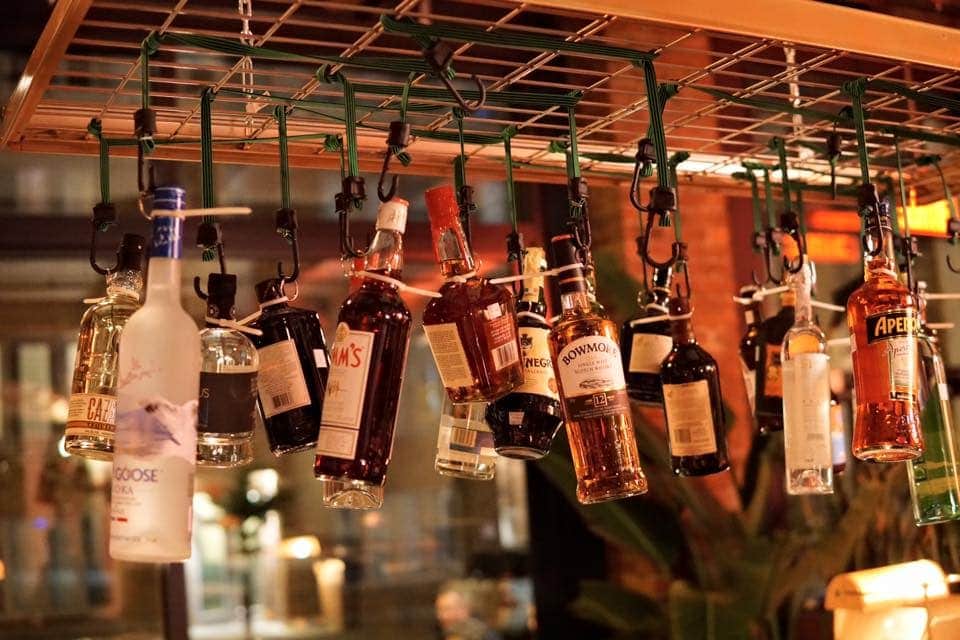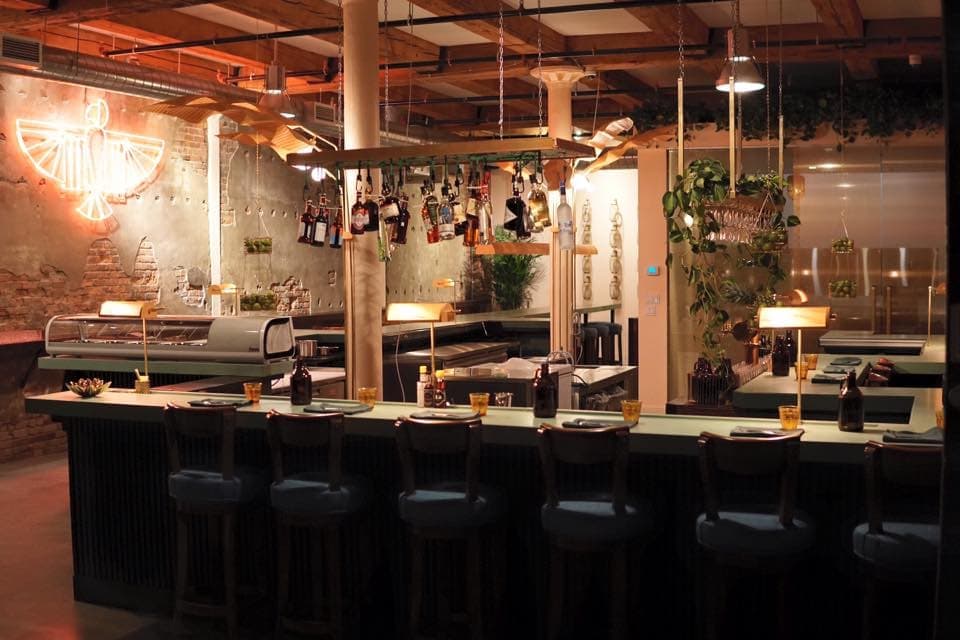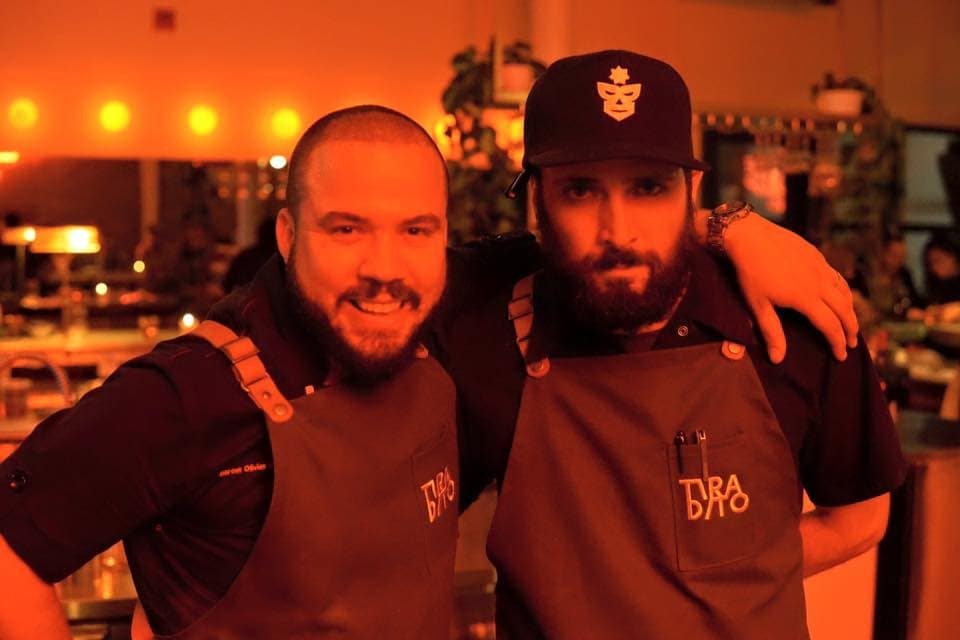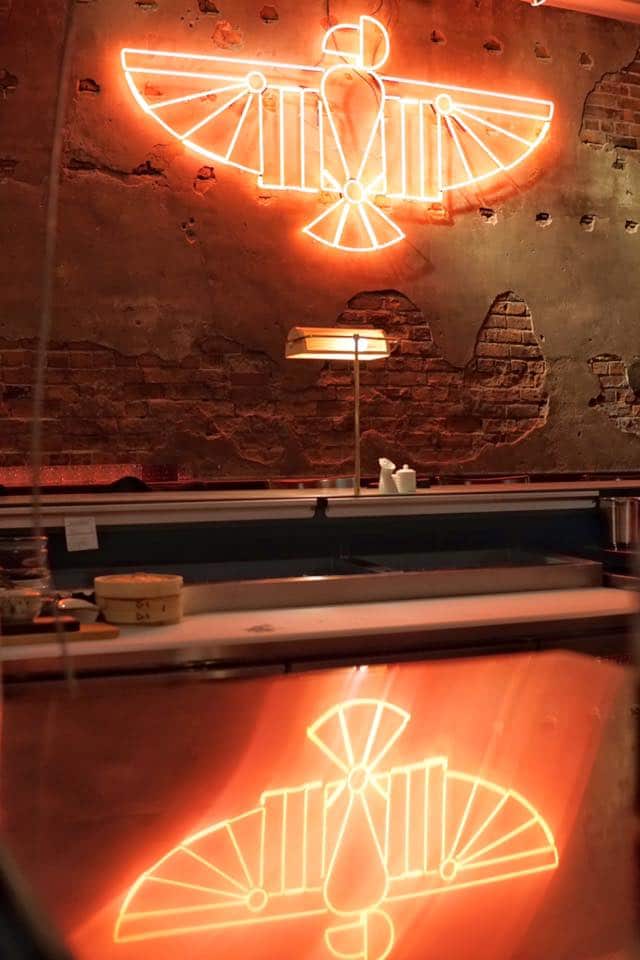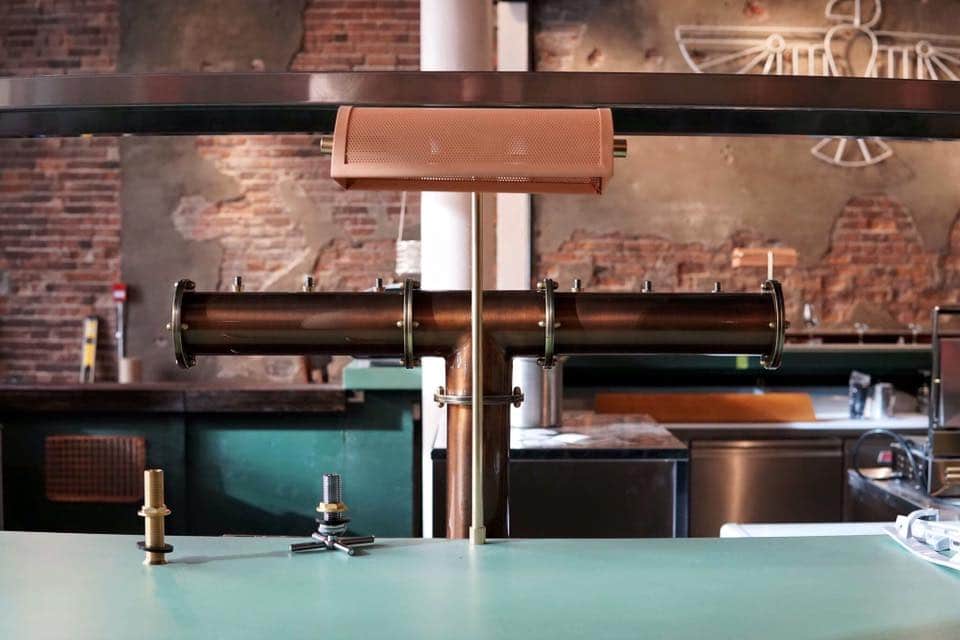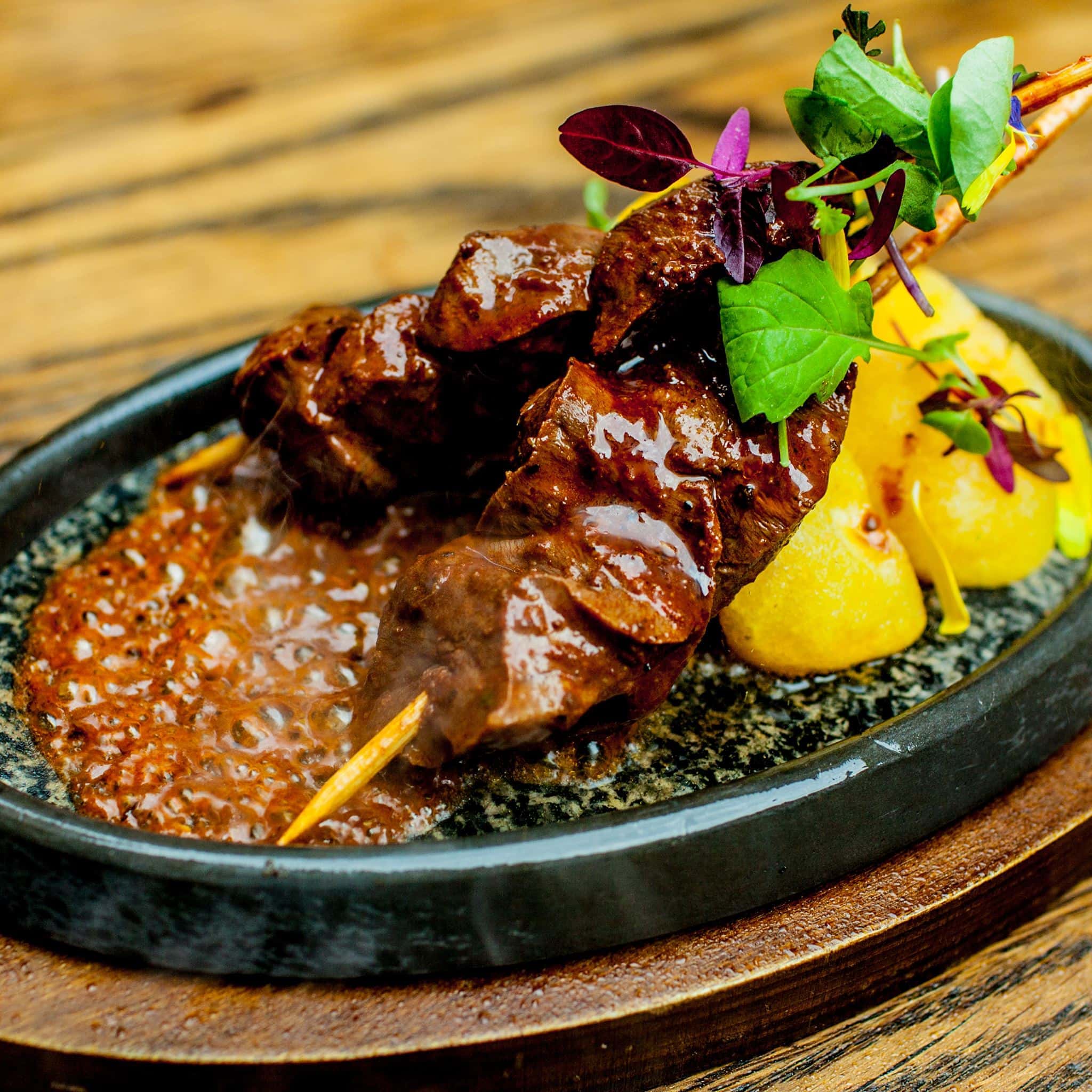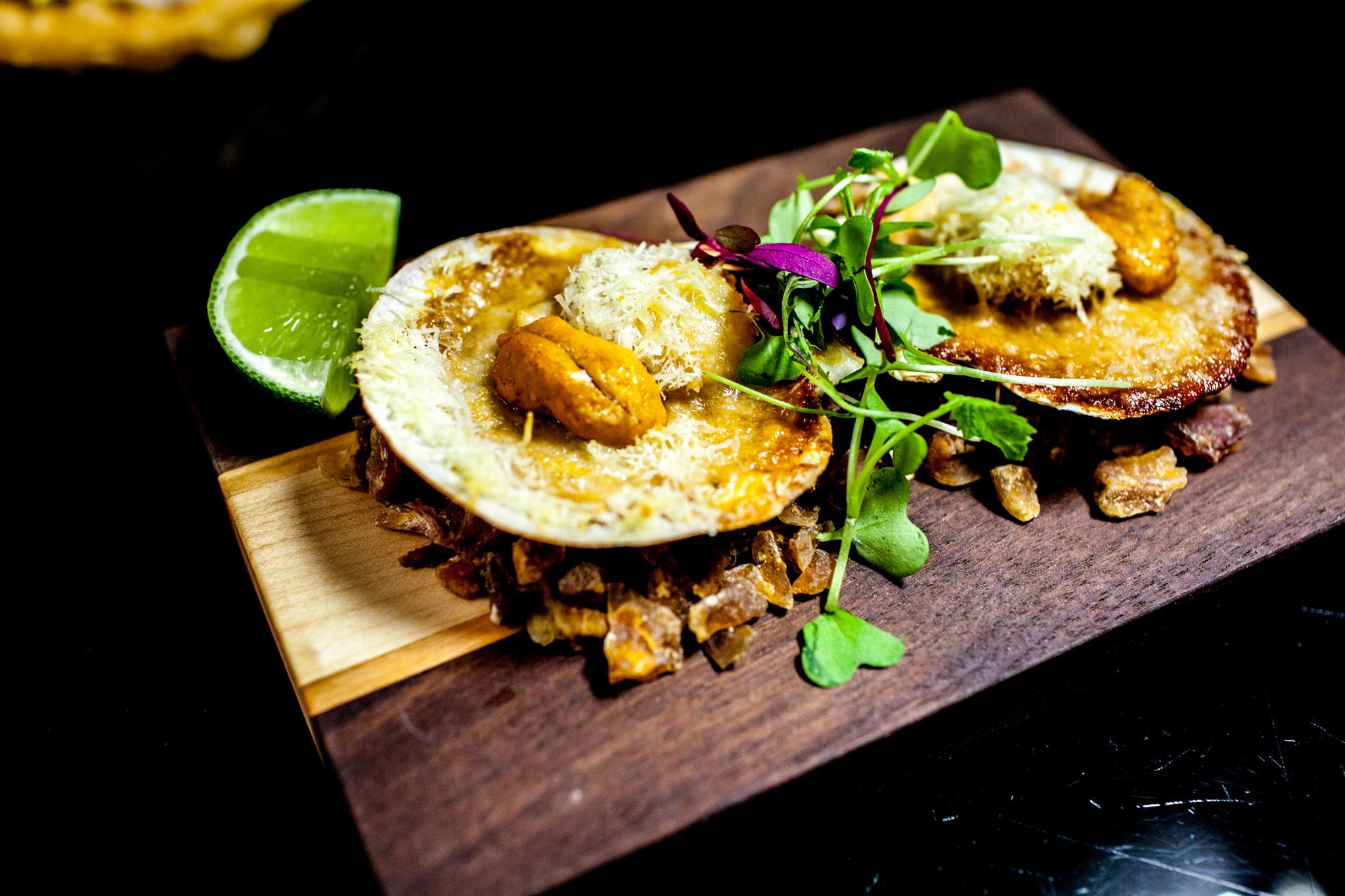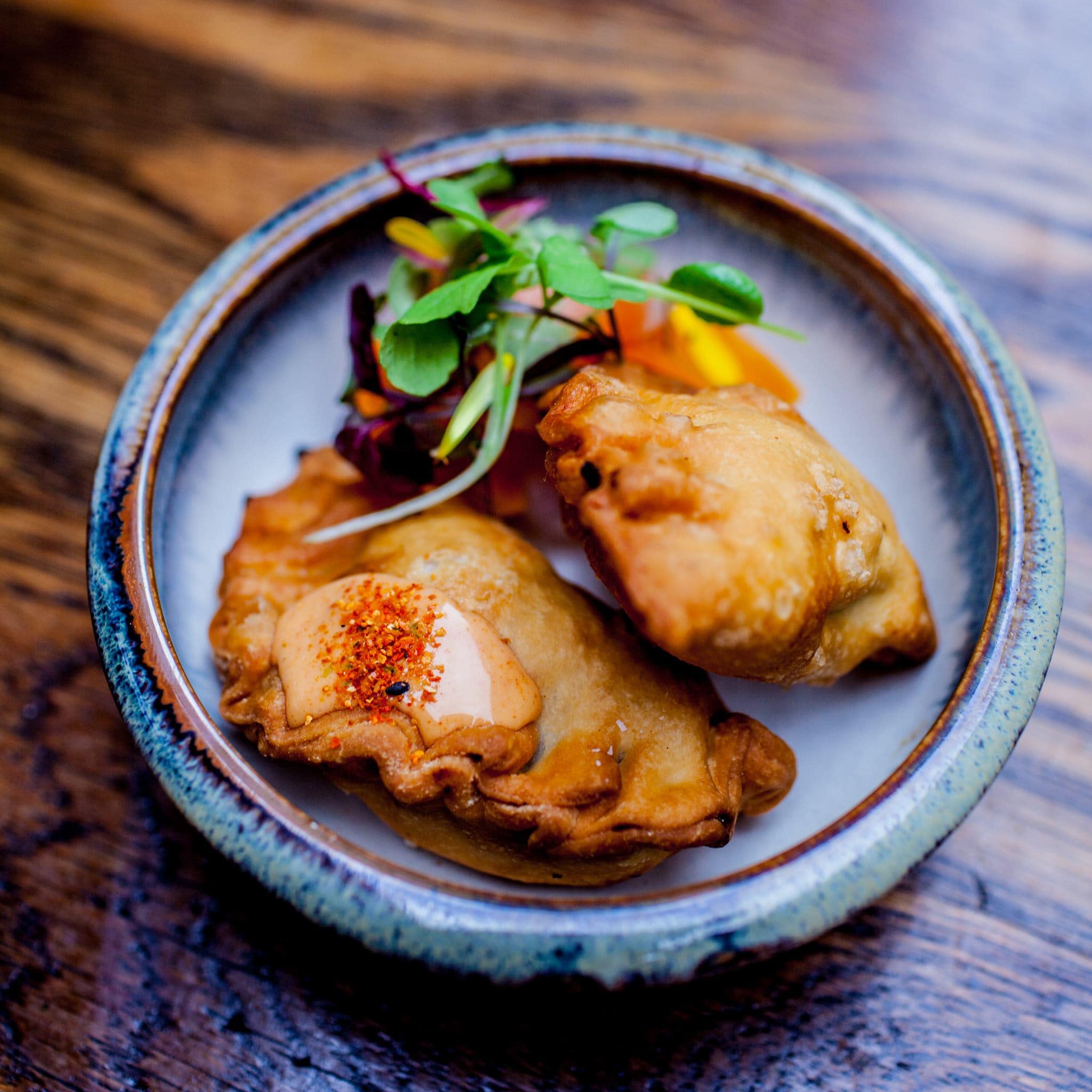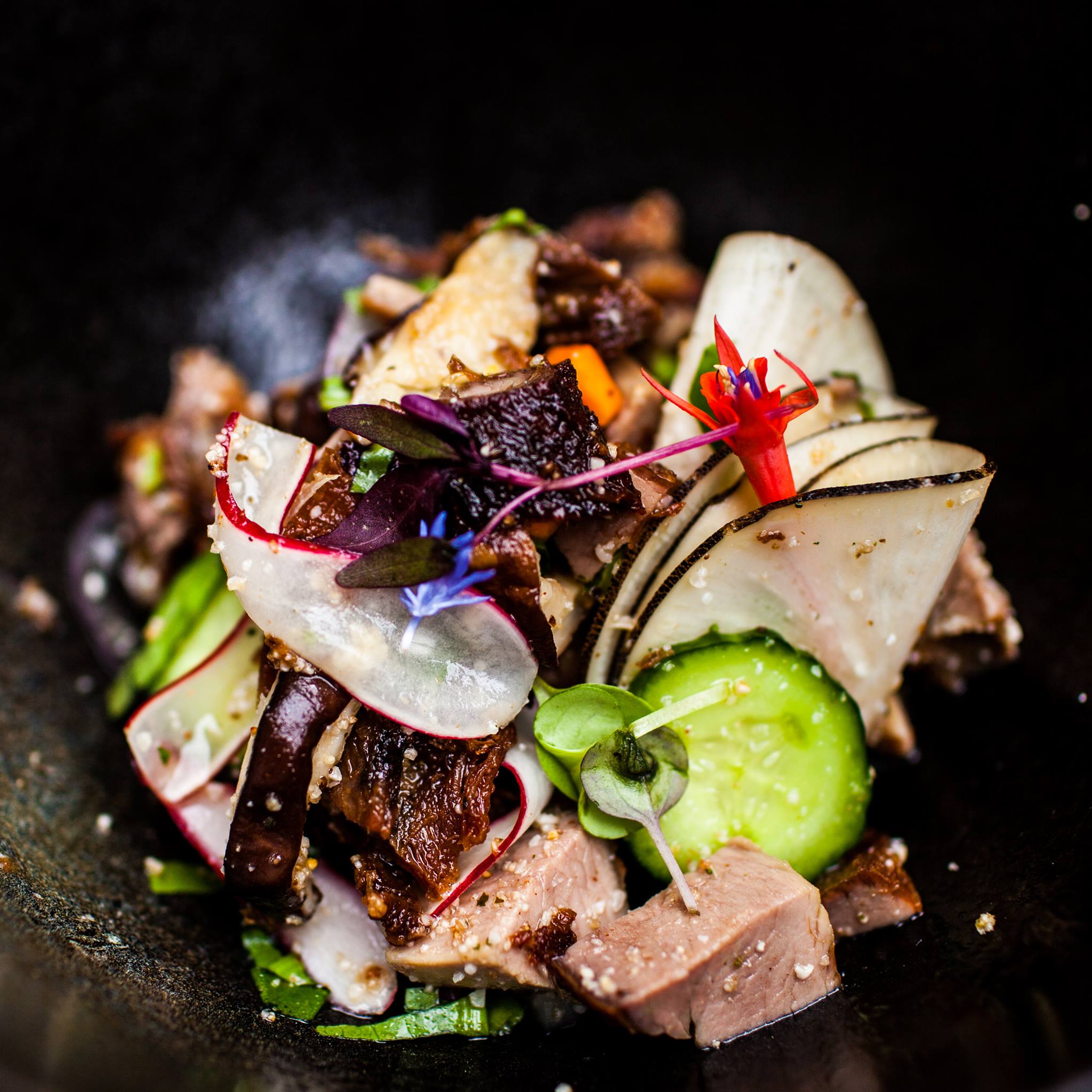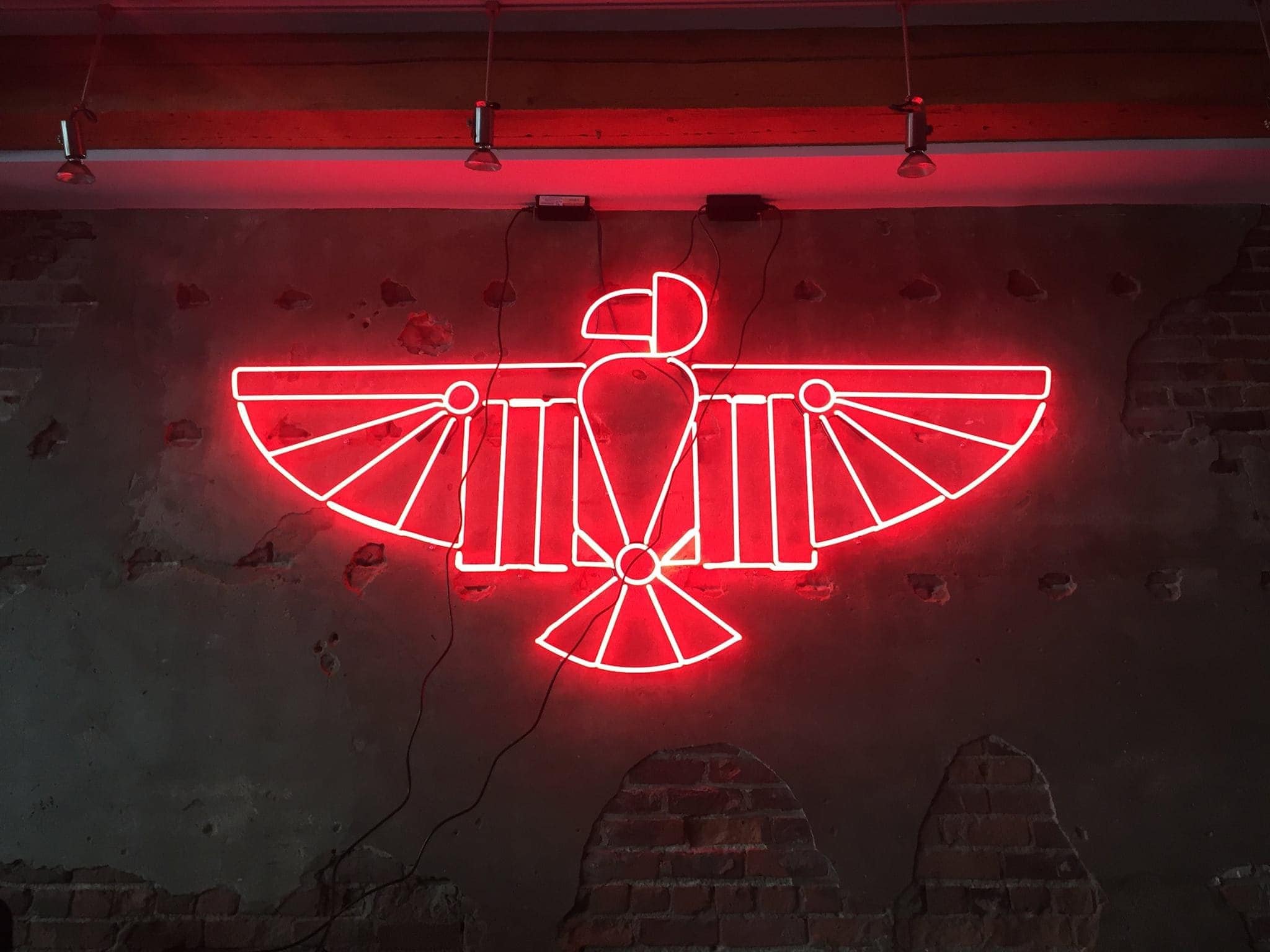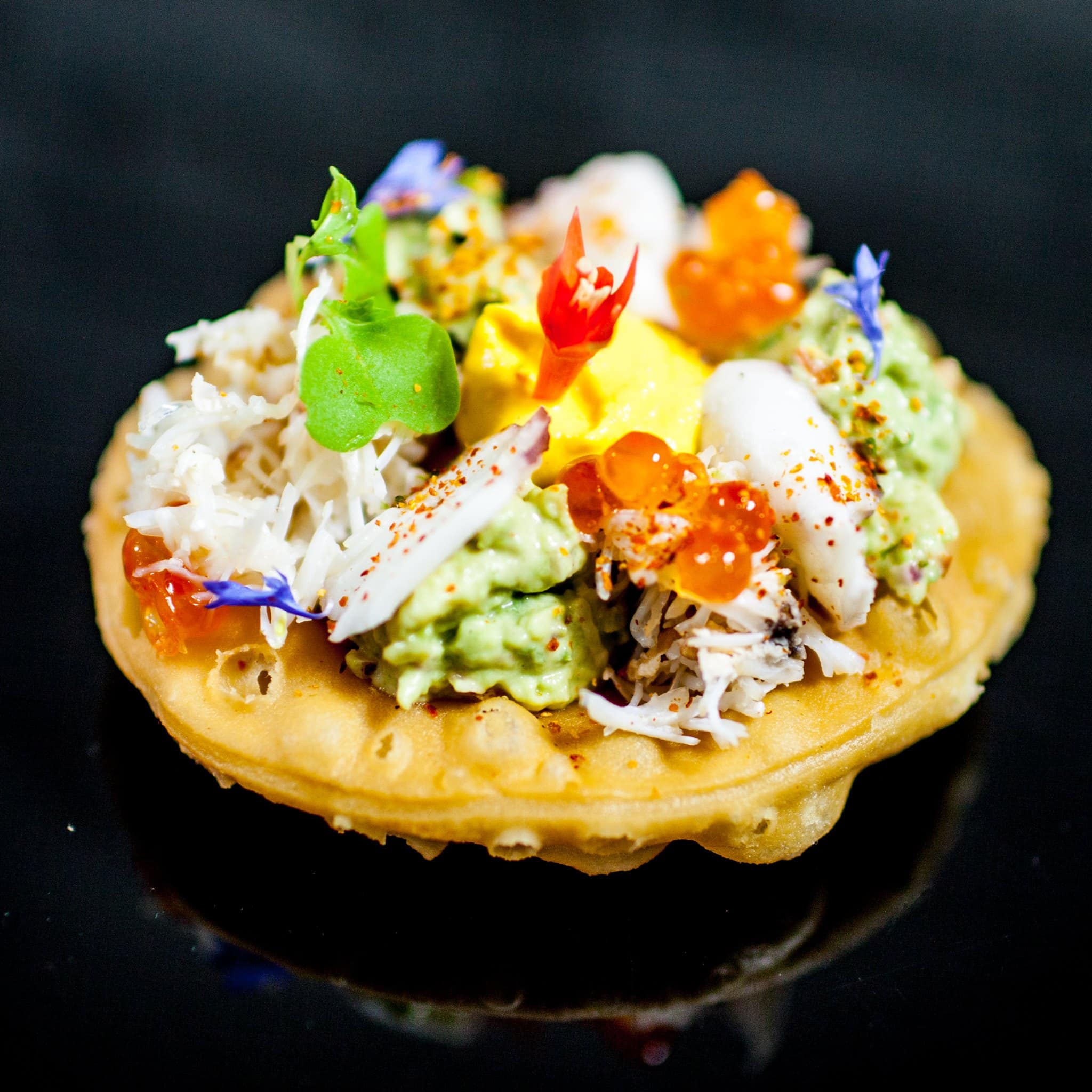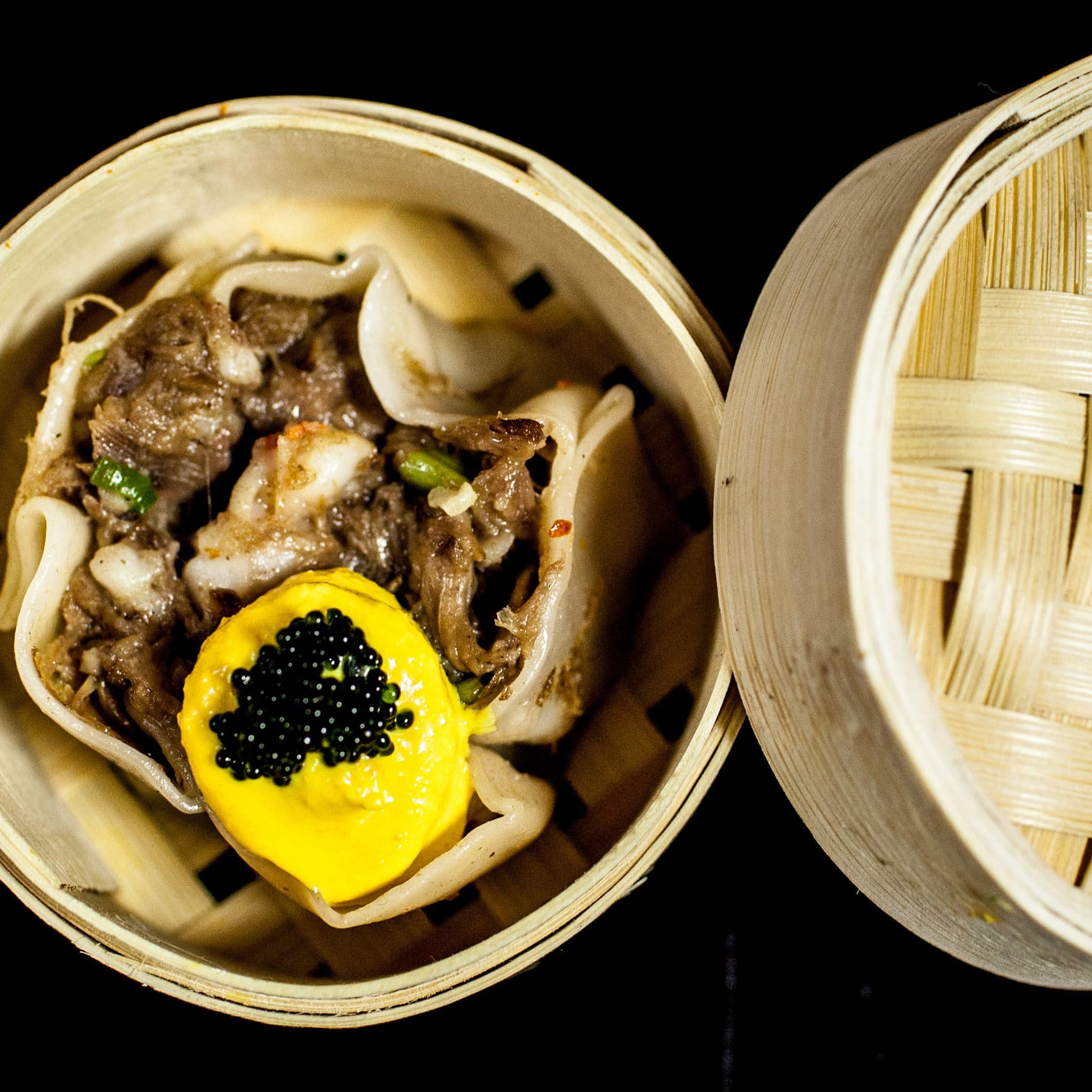 Tiradito

$$$
Monday: 5:00 – 10:30 PM
Tuesday: 5:00 – 10:30 PM
Wednesday: 5:00 – 10:30 PM
Thursday: 5:00 – 10:30 PM
Friday: 5:00 – 10:30 PM
Saturday: 5:00 – 10:30 PM
Sunday: 5:00 – 10:30 PM

Tiradito is a wonderful Peruvian bar-restaurant on rue Bleury and is on our list of Montreal's best bars for food.
The owners, David Schmidt, Marcel Olivier Larrea, David Dumay et Sébastien Jacques have carefully thought through everything about Tiradito, including the location – strategically situated between downtown and Le Vieux Montréal, just a stone's throw from Montreal's entertainment district. It continues to attract a diverse crowd, thanks to this.
Tiradito's concept is very original, which adds to its appeal. The space itself is 2000sqft/186sqm and the 60 seats are placed around this large angular bar where all the action takes place. Watching everyone do their thing from preparing the superb cocktails to the Nikkei cuisine is part of the enjoyment. The owners wanted to make sure that the customers and the kitchen could connect. This also fits in well with Tiradito's approach of sharing tips between the staff in both the kitchen and dining areas.
The interior is very attractive, thanks to David Schmidt creativity. The high ceilings with their wooden beams add a natural warmth to the space and look for those pops of color from the stools with their blue covers, to the Celadon-colored bar top that takes on a different hue in the evening, thanks to the lighting. We like the effect of the green vines because they draw your attention to the displays of booze bottles hanging helter-skelter. The atmosphere of the space is relaxed and muted.
Tiradito's menu includes Nikkei cuisine – a fusion of Japanese-Peruvian foods that dates back to the late 19th/early 20th centuries when numbers of Japanese immigrated to Peru. (Nikkei means emigrants and their descendants). It has resulted in a gastronomic feast of two cuisines which is remarkable for its combination of Japanese dishes with the flavors and cooking techniques of the indigenous Peruvians. It should sound exciting and delicious, and it is, thanks to the talents of Chef Marcel Olivier Larrea (Mezcla).
The small plates with their wonderful mixtures are perfect to share. This is colorful, spicy and extremely tasty food. There are several options to choose from on Tiradito's menu : Pescado (Fish), Verduras (Vegetables), Carne (Meat), Specialidades (Specialties), and Postre (Dessert).This is a bar menu, but one with many different and original choices which has propelled Tiradito to be considered one of Montreal's best places to eat. The chef will offer his suggestions if you are looking for a Nikkei gastronomic experience outside the menu suggestions. All in all, the food is good, as is the value for money. The dishes arrive very quickly so we suggest you order little by little and that way, each dish and its flavors can be savored more enjoyably.
Oh the cocktails ! Just perusing through the names of the cocktails is fun – eg. Chilcano, Ninmei en Perù, Guapita, La Diablada. They all show their Peruvian influences and cocktail lovers can thank Valérie Chagnon and David Schmidt for these interesting and refreshing drinks. Yes, there's a Pisco Sour as well ! The wine list includes some nice bottles at reasonable prices and there are a number of beers from local microbreweries on offer, put together by Maxime Laliberté.
It's difficult to put our finger on it but for whatever reason, the vibe at Tiradito is different and in a very enjoyable way. Is it the central open kitchen, is it the Nikkei cuisine ? Whatever this may be, what we love about Tiradtio is definitely the great open space! « For the staff, the dynamics are really cool. There is never a moment when there's nothing to do. We all have our own jobs, with our own specialties but we also help everyone else with theirs. » Tiradito has charmed us through its attractive decor, the attentive service and its Nikkei menu.
Two extra tips : If you are a group, the bar space extends to the very back where there is also a huge harvest table that can seat up to 18.
And if you like Tiradito, then head for Club Pelicano, the latest bar from the hombres at Tiradito.
Written by Marilou Nantel
Photography by Tiradito