Montreal's Most Beautiful Bars: Where to drink in style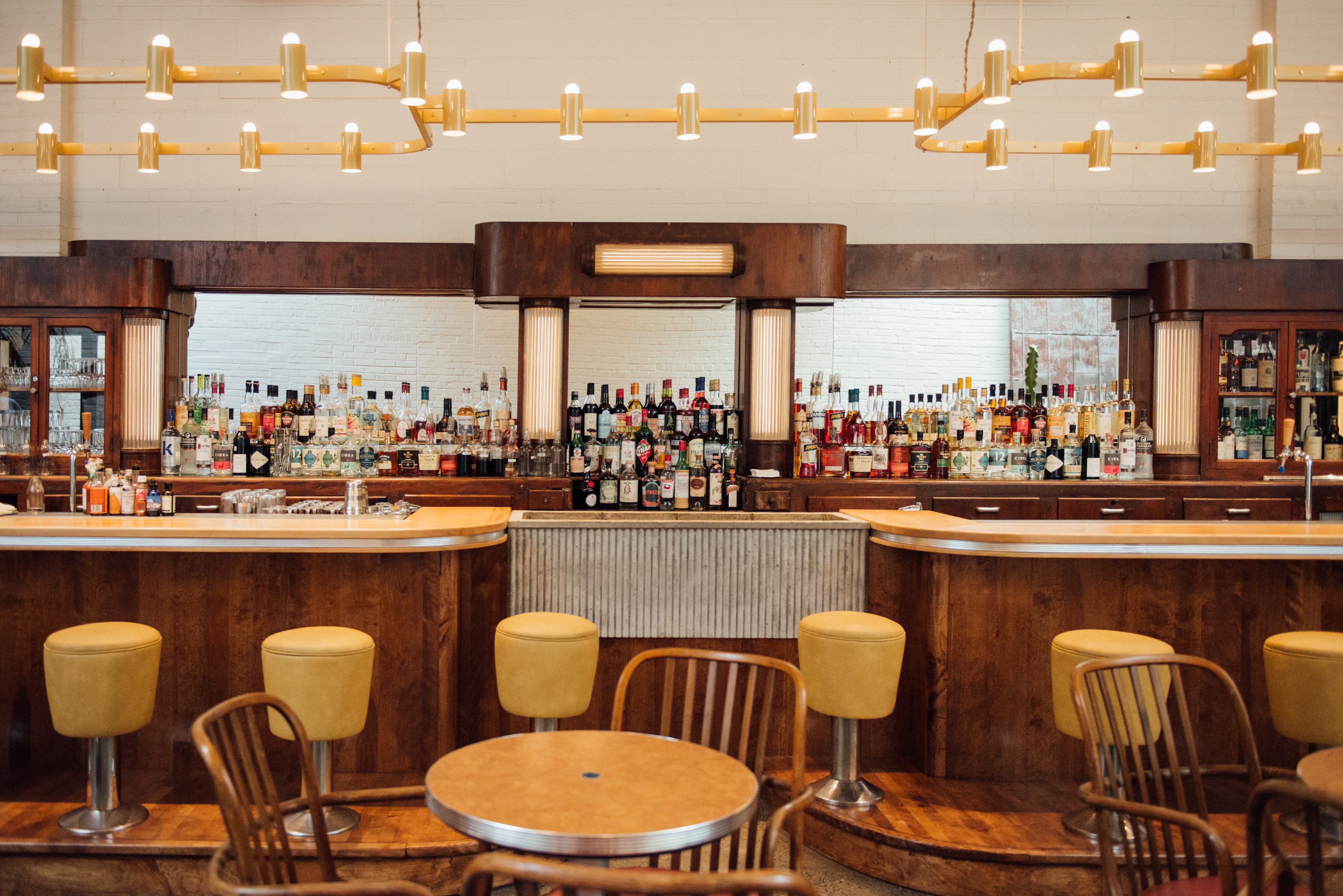 Are you in search of a beautiful bar for your evening celebrations? Luckily for you, we figured it was time to create a list dedicated to the most beautiful bars in Montreal. These addresses are some of the most creative and eye-catching design projects in this city. With the help of this list, we hope that the process of sorting the dull from the diamonds when choosing a bar is just a little bit easier! We are most fortunate to have numerous gorgeous bars in our city, and as true Montrealers, we consider them a point of pride. Whatever the occasion may be, they can all be enhanced with a beautiful setting. Whether it's for a date, a good meal, or simply to meet up with friends for a drink. With plenty of options on our list to choose from, many with stunning interiors designed by some of the most renowned architects and interior designers in the city, allow yourself to be transported in some of Montreal's most stunning bars!
Looking for more suggestions? We suggest you check out our list of bars where to eat well on a date, the establishments serving the best cocktails, as well as our category of the best wine bars.
Without further ado, here is our list of the most beautiful bars to enjoy an evening drink — or two.
980 Rue Rachel Est Montréal H2J 2J3
4175 Boulevard Saint-Laurent Montréal H2W 1Y7
1440 Rue Drummond Montréal H3G 1V9
115 Avenue Laurier Ouest Montréal H2T 2N6
425 Rue Mayor Montréal H3A 1N9
2175 Rue de la Montagne Montréal H3G 1Z8
4105 Boulevard Saint-Laurent Montréal H2W 1Y7
4869 Avenue du Parc Montréal H2V 4E7
4328 Boulevard Saint-Laurent Montréal H2W 1Z3
1232 Avenue du Mont-Royal Est Montréal H2J 1Y1
95 Rue Jean-Talon Ouest Montréal H2R 2W8
512 Avenue Atwater Montréal H4C 2G5
1800 Rue Notre-Dame Ouest Montréal H3J 1M5
1871 Rue Centre Montréal H3K 1J1
900 Boulevard René-Lévesque Ouest Montréal H3B 4A5
5550 Boulevard Saint-Laurent Montréal H2T 1S8
1290 Rue Beaubien Est Montréal H2S 1P9
6512 Avenue du Parc Montréal H2V 4H9
6966 Rue Saint-Denis Montréal H2S 2S4
14 Rue Prince-Arthur Est Montréal H2X 1B1
1886 Rue Centre Montréal H3K 1H9
1726 Rue Notre-Dame Ouest Montréal H3J 1M3
600 Rue William Montréal H3C 1N6