Bird Bar: fried chicken and champagne in Griffintown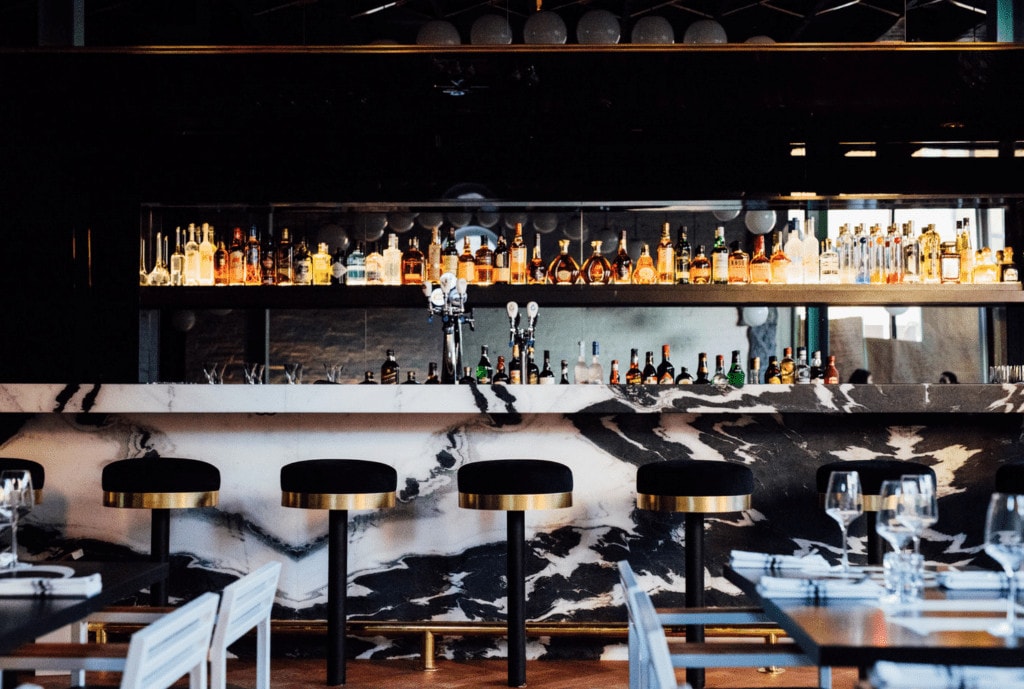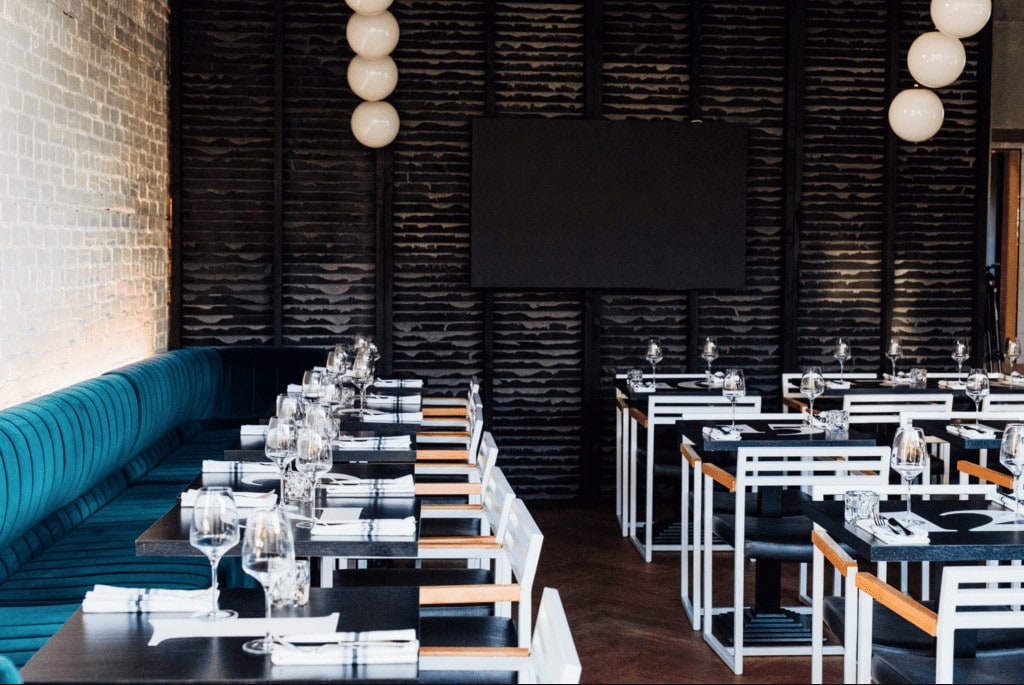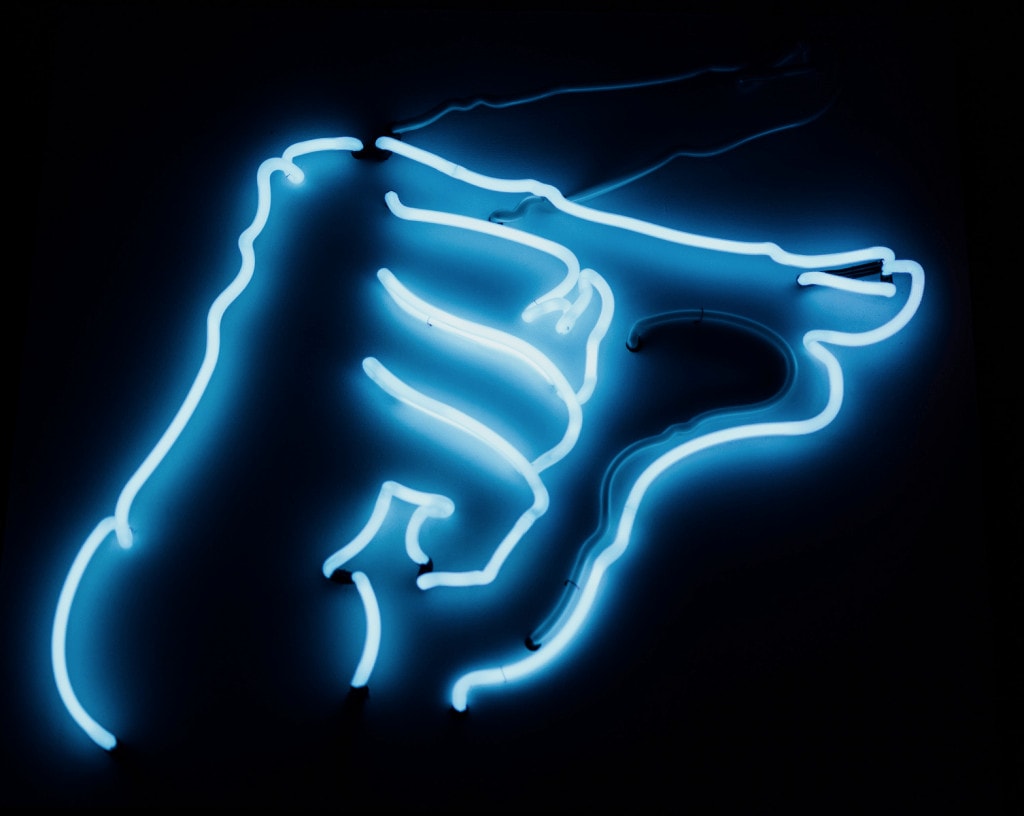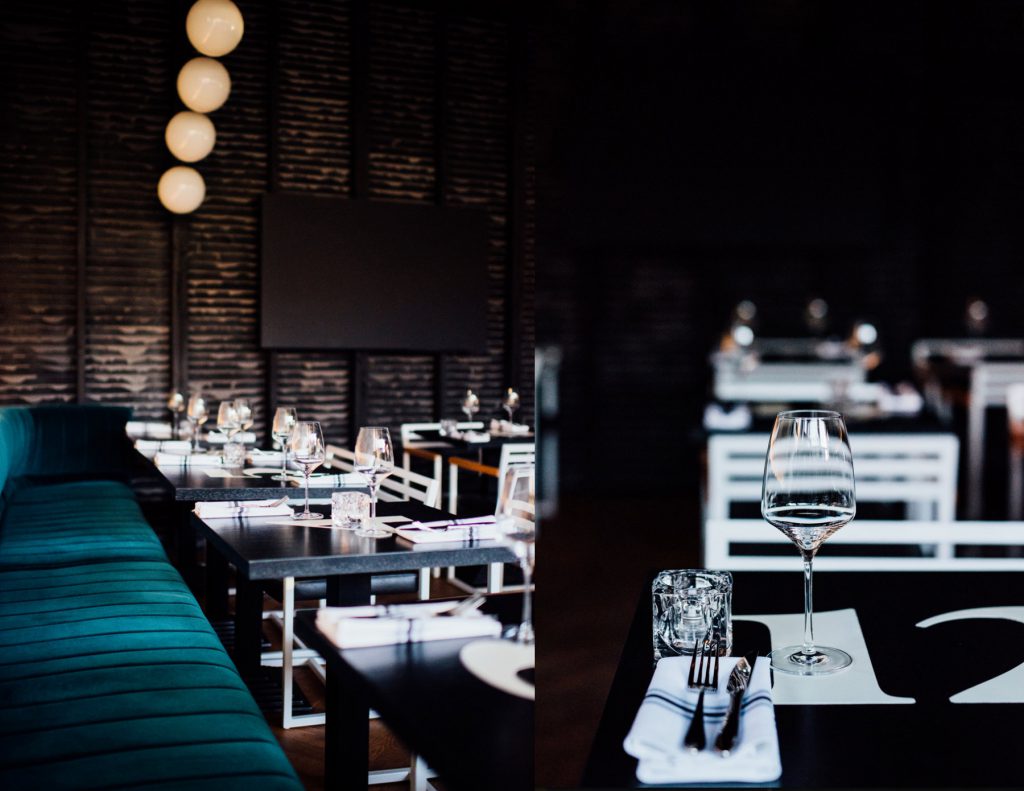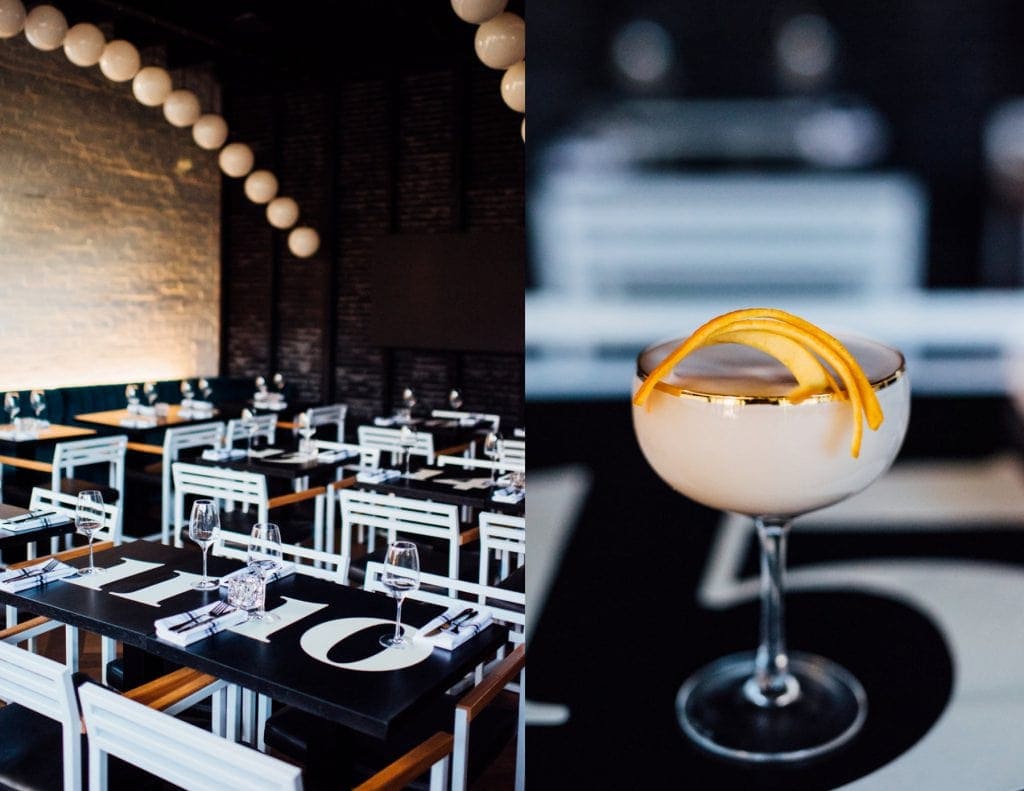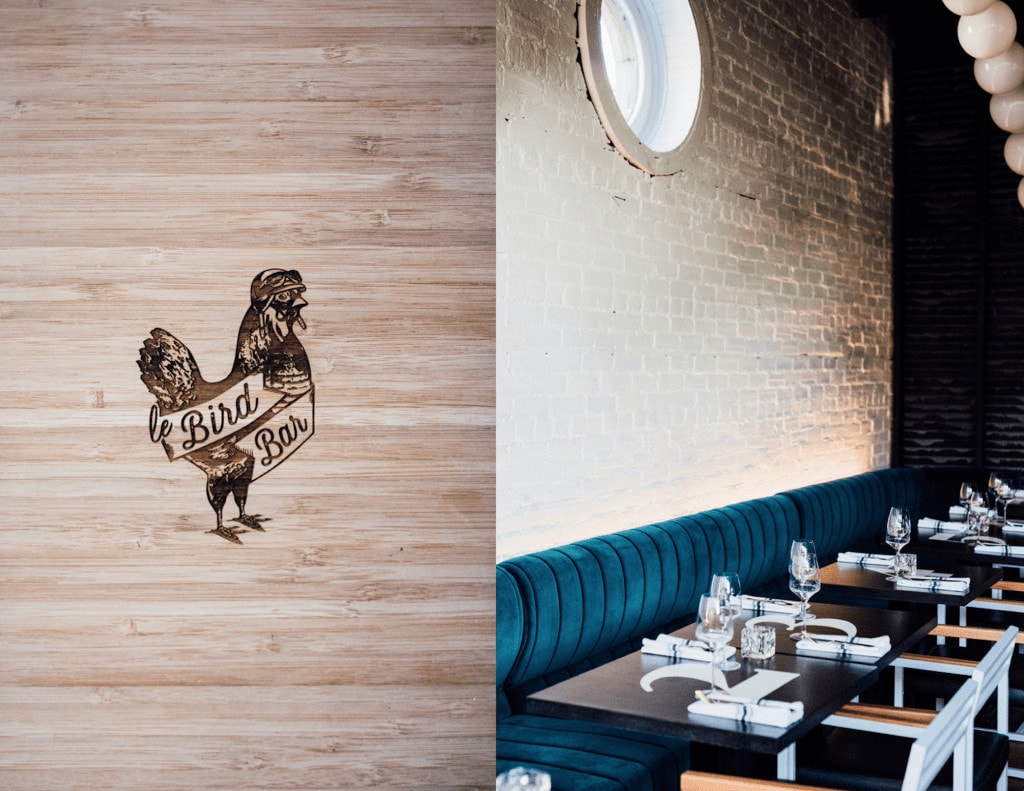 Bird Bar

$$
Monday: Closed
Tuesday: 5:00 – 10:00 PM
Wednesday: 11:30 AM – 10:00 PM
Thursday: 11:30 AM – 11:00 PM
Friday: 11:30 AM – 12:00 AM
Saturday: 10:00 AM – 12:00 AM
Sunday: 10:00 AM – 10:00 PM

Bird Bar: "I know everyone is a closet fried chicken lover!" Kimberly Lallouz, on Bird Bar.
You may know Kimberly Lallouz from her catering company Miss Prêt à Manger, her Resto-bar Monsieur, her TV show Zeste or one of the many projects this energetic woman is passionately involved in! The entrepreneur opened Bird Bar with her first business partner, a long-time friend, also an entrepreneur and owner of several businesses, with whom she worked at the Times Supper Club a long time ago – "we were the dynamic duo! We really complement each other well."
The concept here? Fried chicken and champagne in a gorgeous decor. What sets Bird Bar apart is first and foremost the beautiful space! Created as a collaboration between the Gauley Brothers and Kimberly, the place definitely impresses and surprises. In fact, it is on our list of the most beautiful restaurants in Montreal. The Bird Bar is very elegant: there's a beautiful vintage front door, wooden floors, a long marble bar, black velvet stools, and lights that evoke the sunrise and sunset (and Kimberly's interest in Burning Man). All in all, it's very successful: the space of about sixty seats (including around twenty at the bar) is original, distinguished and comfortable.
Kimberly is the executive chef, and the one who developed all the recipes for the Bird Bar. On the menu, they offer fried chicken that is available upon opening, to eat in or take-out. You can order the fried chicken with a variety of sauces and sides – fries, mashed potatoes, cornbread, feta and melon salad and green salad. If, like Kim, you're a fan of sauces, Bird Bar offers the option to try up to 13 sauces at a time with your chicken. Bird Bar's chicken is local from Voltigeurs Farm – quality, free-range and grain-fed. What's special about Bird Bar's fried chicken is that it's specially prepared to remove 40-60% of the fat that is normally used for frying!
For those who want to savour something other than fried chicken, the Bird Bar also offers a lunch menu, an evening menu and a fairly extensive and diverse brunch menu. These menus offer many vegetarian dishes, using organic and local products as much as possible. There are also vegan, lactose-free and gluten-free options – the "Mockpok" chicken is a delicious "fake chicken", especially in popcorn! On the lunch and dinner menus, there are small plates ($8-$15) and mains ($17.50-$28), including oysters, cod croquettes, wagyu pogo, macaroni and cheese, brisket, and mozzarella, kale and Caesar tomato salads.
To drink, while there is something for everyone, the Bird Bar is known for its choice of bubbles – which includes a dozen bottles of well-known prosecco, champagnes, and sparkling wines. As for cocktails, the whole team contributed to the recipes, but especially one of the managers, Antonio Diaz. In the dining room, Lorenza Baldi and Mike Zaki will take care of you. The music in the restaurant at night makes the place very festive; during the day, the atmosphere is more relaxed.
What we love about Bird Bar is its original and elegant decor and of course its fried chicken! We also like the ecofriendly side of the menu and the fact that everyone can find something to eat there. Moreover, the Bird Bar hides a secret bar in the basement, called HENDEN bar. Inspired by the Playboy house of the 70's, the bar reminds us of that era.
Written by Sophie Monkman
Photography by Alison Slattery