Gourmet addresses in Charlevoix: Where to eat well in the region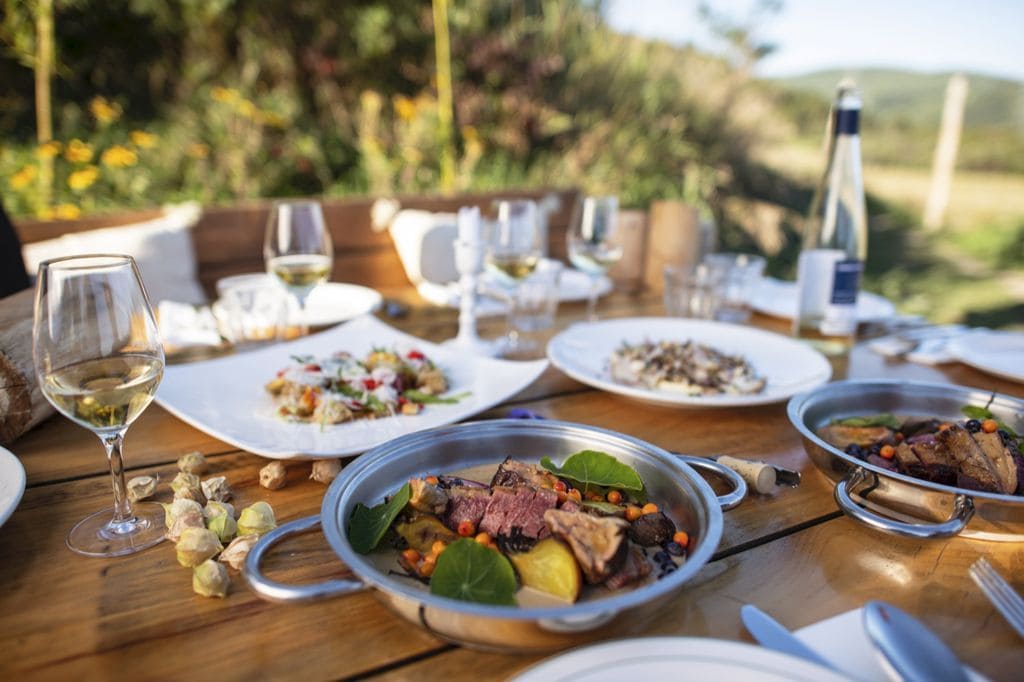 We're living a strange summer to say the least: vacations abroad cancelled, ban on outdoor gatherings in effect until a few weeks ago, terraces rearranged… However, that doesn't mean we can't take advantage of the good weather by organizing a little outing without leaving the country.
This year, a weekend away to recharge your batteries and unwind will certainly not be refused amidst the stress of these unprecedented times. Quebec is a vast region, full of beautiful and quiet places to rest and abandon the stress and worries of the city.
One of these regions, as well as being one of the most coveted in the province, is Charlevoix. With its sublime landscapes, its national parks, its charming villages and its numerous art galleries, this is an undeniably perfect destination for a successful getaway. And if that's not enough for you to pack your bags right now, we'd like to inform you that the region is also rich in culinary attractions.
Its capital, the city of Baie-Saint-Paul, is well known and recognized as a gastronomic destination. It has several fine restaurants which you can discover in our list of good addresses in Baie-Saint-Paul.
We have also found other excellent addresses in the region to share with you, perhaps less known, but well worth the detour! In this list, you'll find suggestions of gourmet addresses throughout Charlevoix that will enhance your well-deserved vacation.
If you feel like extending your stay and venturing further afield, don't hesitate to consult our lists of the best addresses in La Malbaie, as well as the best addresses in Tadoussac.
Enjoy your stay!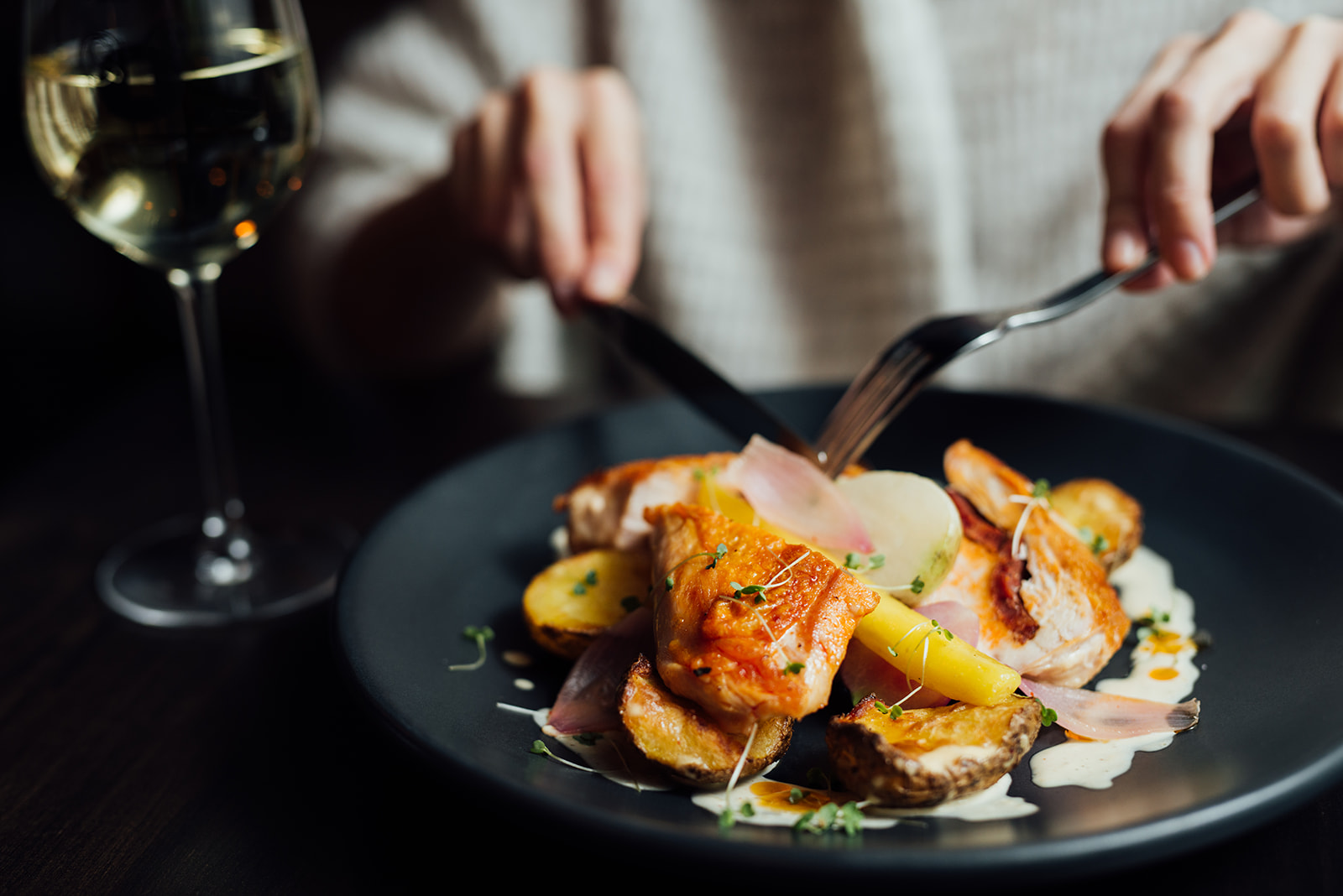 Mouton Noir
Le Mouton Noir is a true institution in Baie-Saint-Paul. With its country bistro feel and its terrace in the back, it's the perfect place to enjoy an excellent meal highlighting Quebec's local products.
39 Rue Saint Jean Baptiste
Baie-Saint-Paul
Another must-see in Baie-Saint-Paul. The decor of this micro-bistro immediately transports us to the après-ski alpine chalets of Switzerland. The specialty of the house: fondue. To be enjoyed without moderation! (And don't forget to bring your own wine).
124 Rue Saint Jean Baptiste
Baie-Saint-Paul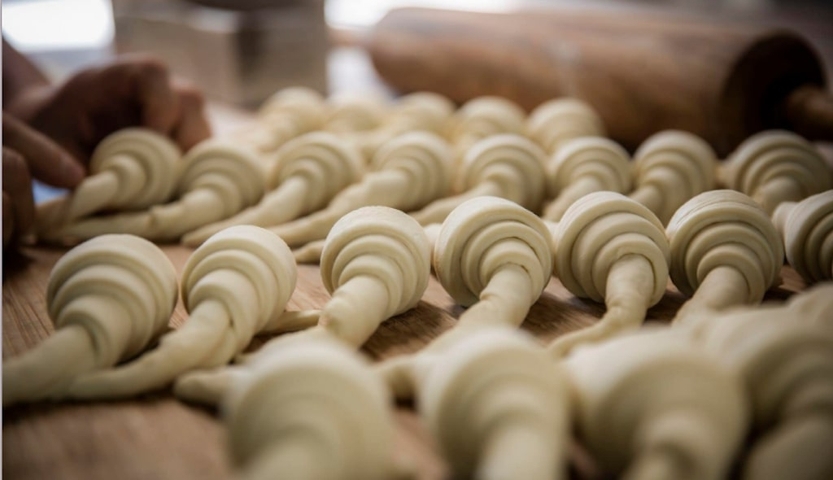 Pains d'exclamation !
Whether it's for bread, pastries, a coffee or lunch, this charming bakery will meet your needs. The house also offers local products.
398 Rue Saint Étienne
La Malbaie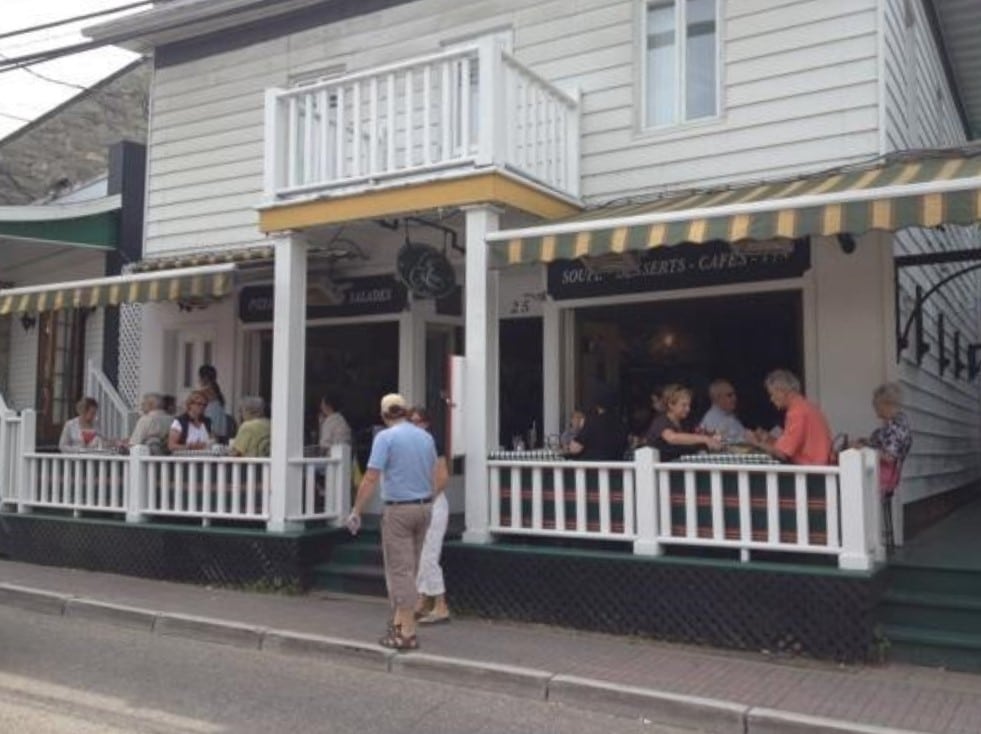 Le Café des Artistes
This small and welcoming place offers a nice selection of pizzas, sandwiches, and even mussels and fries. Moreover, its terrace allows you to enjoy the sun while savouring your lunch or dinner!
25 Rue Saint Jean Baptiste
Baie-Saint-Paul
See on map
39 Rue Saint Jean Baptiste Baie-Saint-Paul G3Z 1M3
124 Rue Saint Jean Baptiste Baie-Saint-Paul G3Z 1M6
398 Rue Saint Étienne La Malbaie G5A 1S8
25 Rue Saint Jean Baptiste Baie-Saint-Paul G3Z 1K6
Photography by Francis Gagnon