Makro: New & beautiful seafood restaurant on Notre-Dame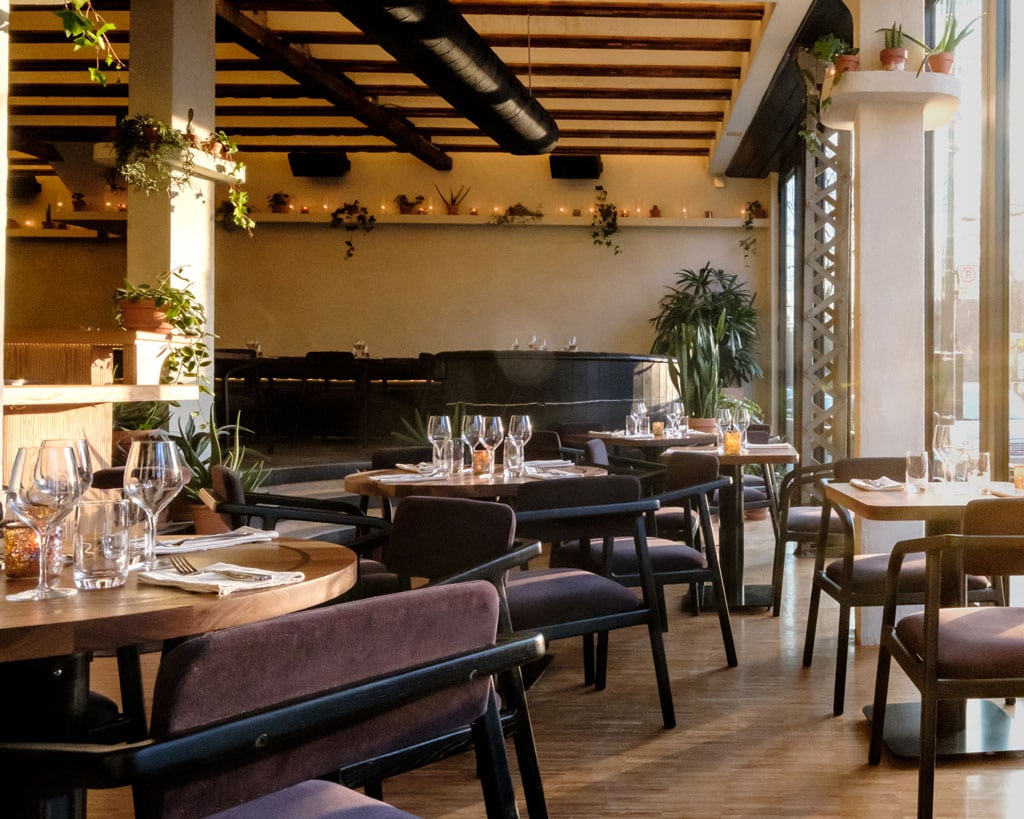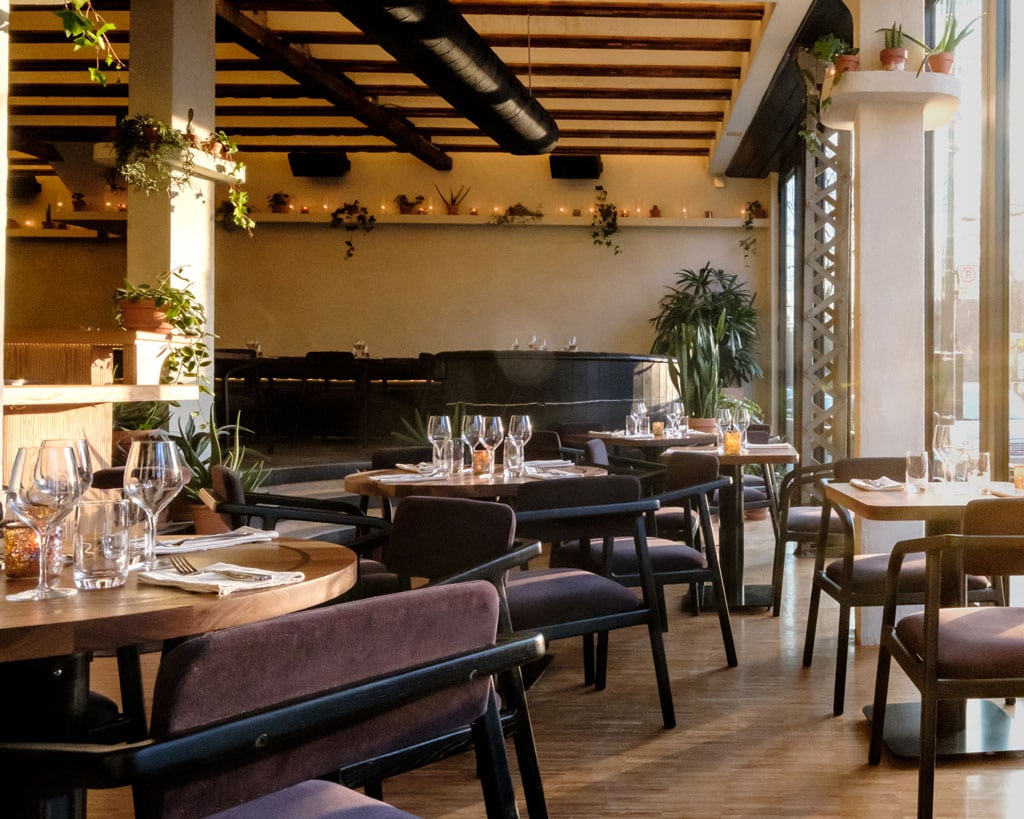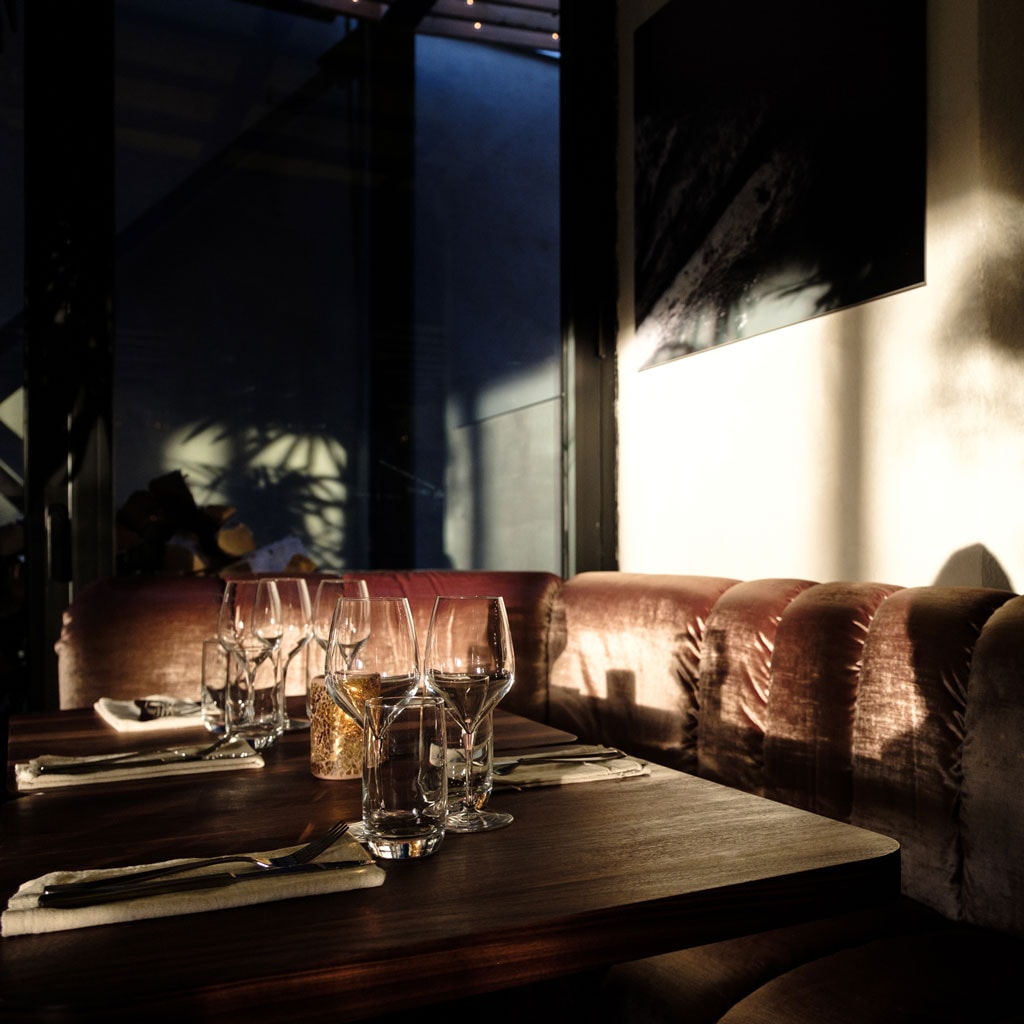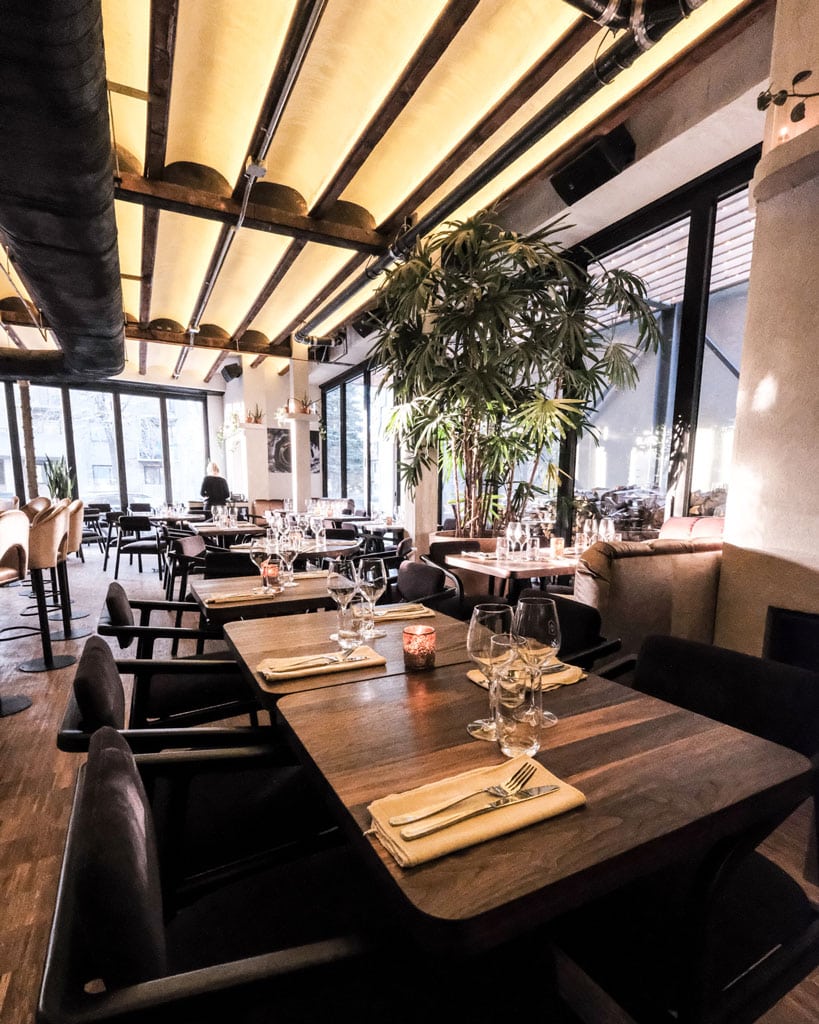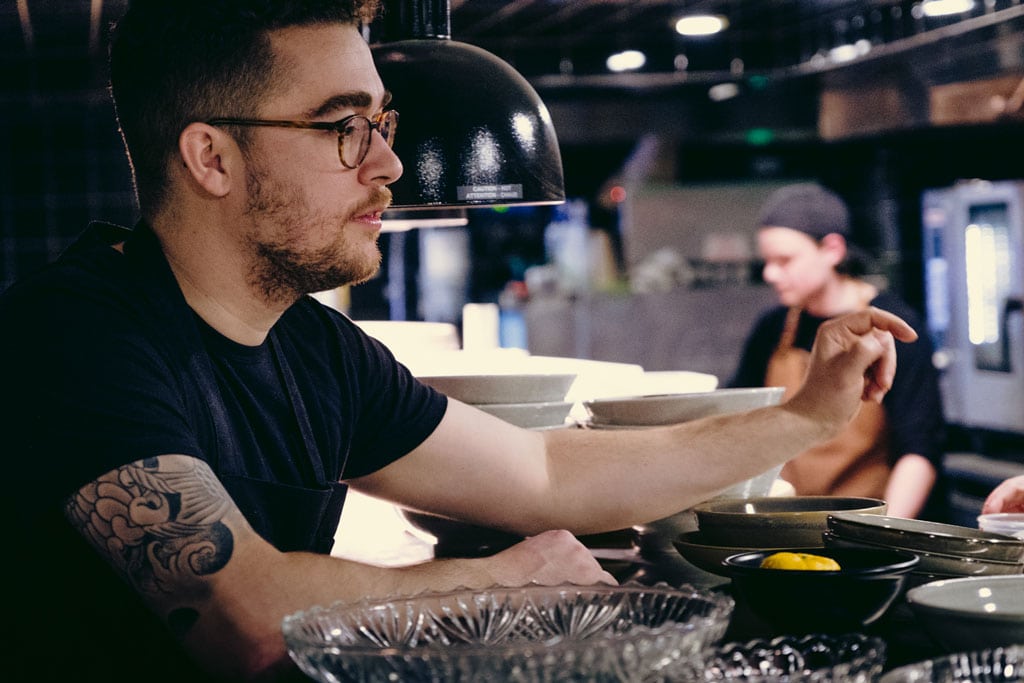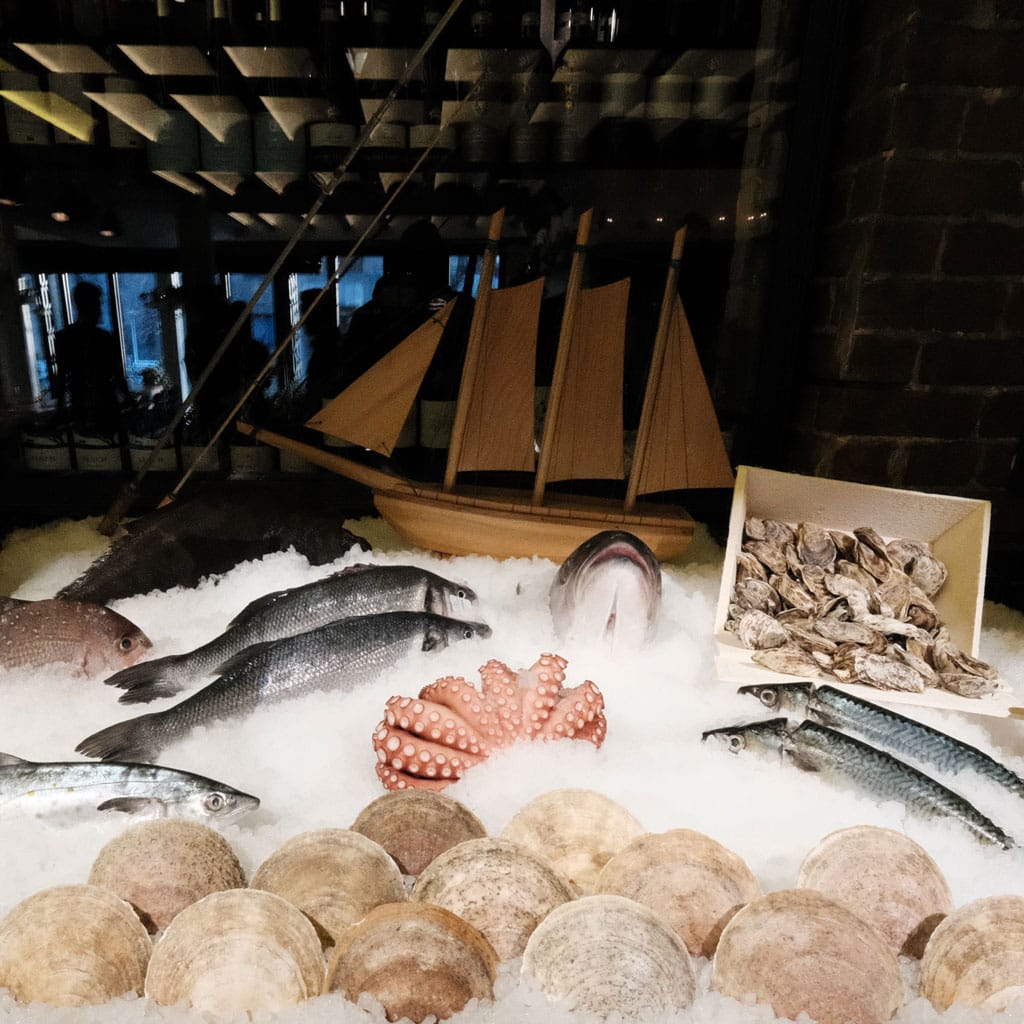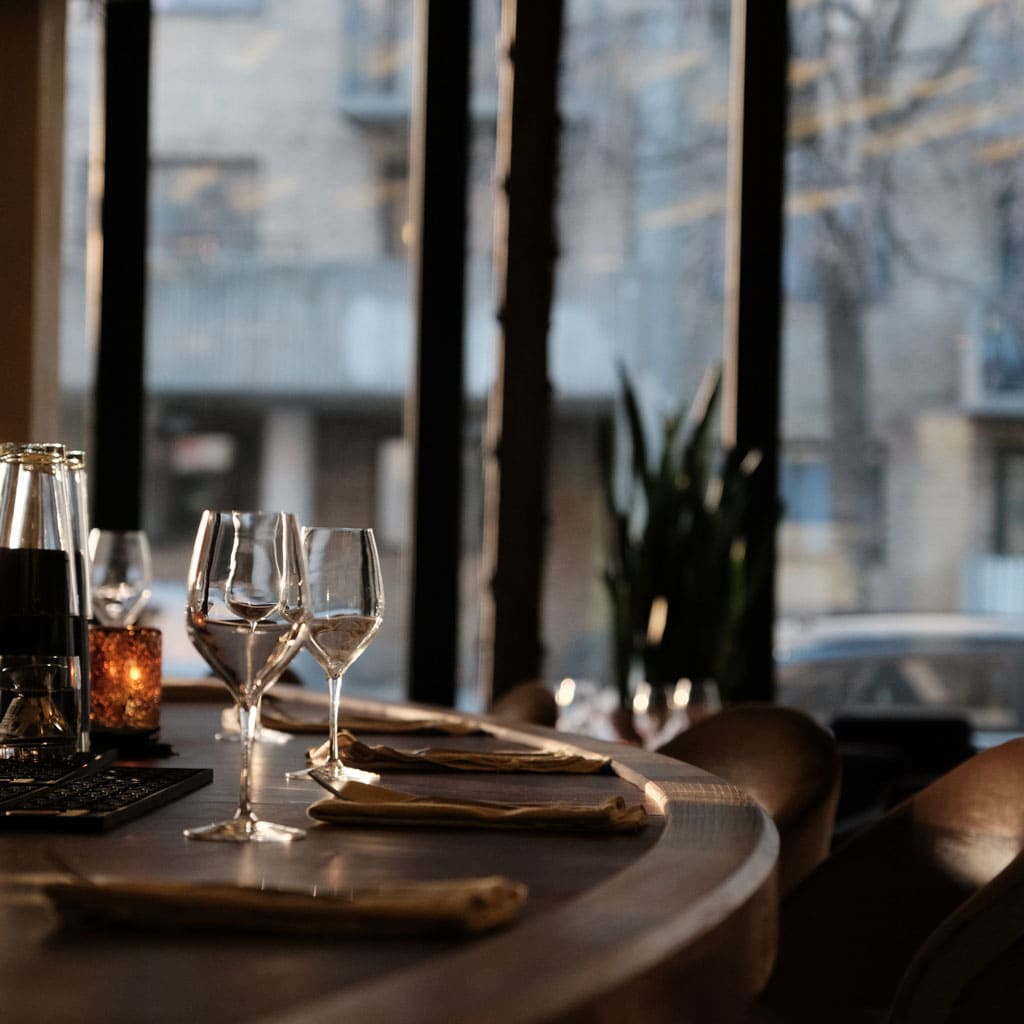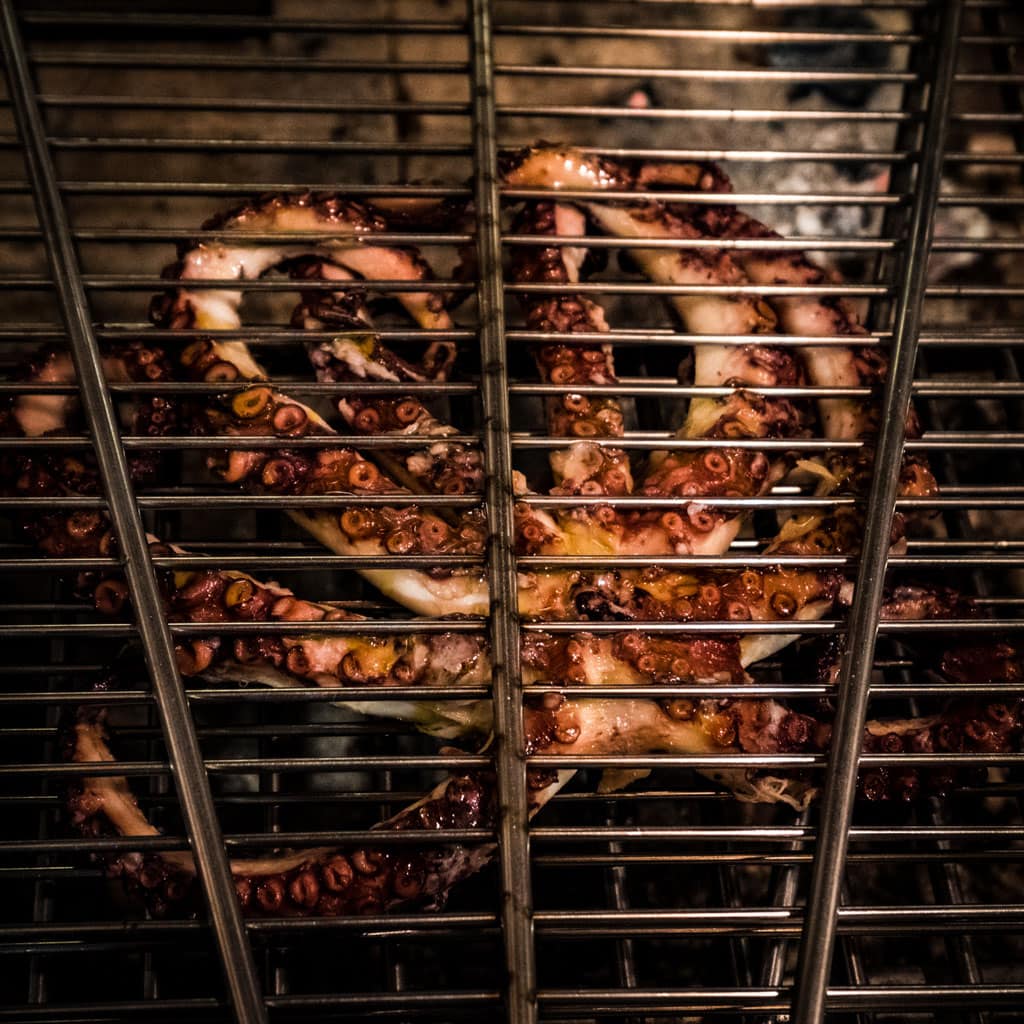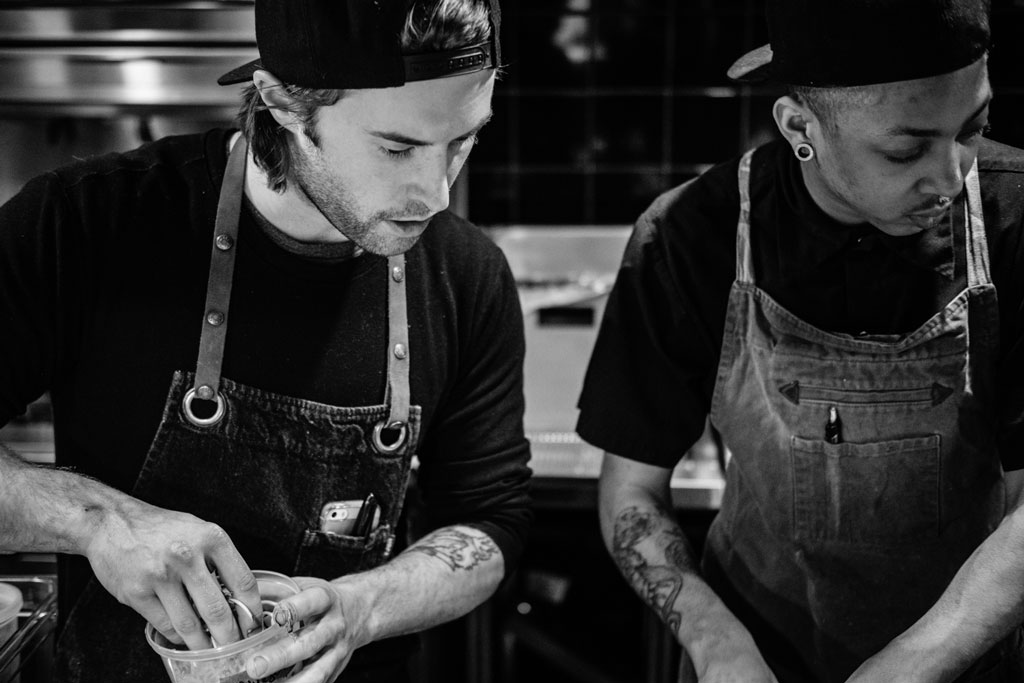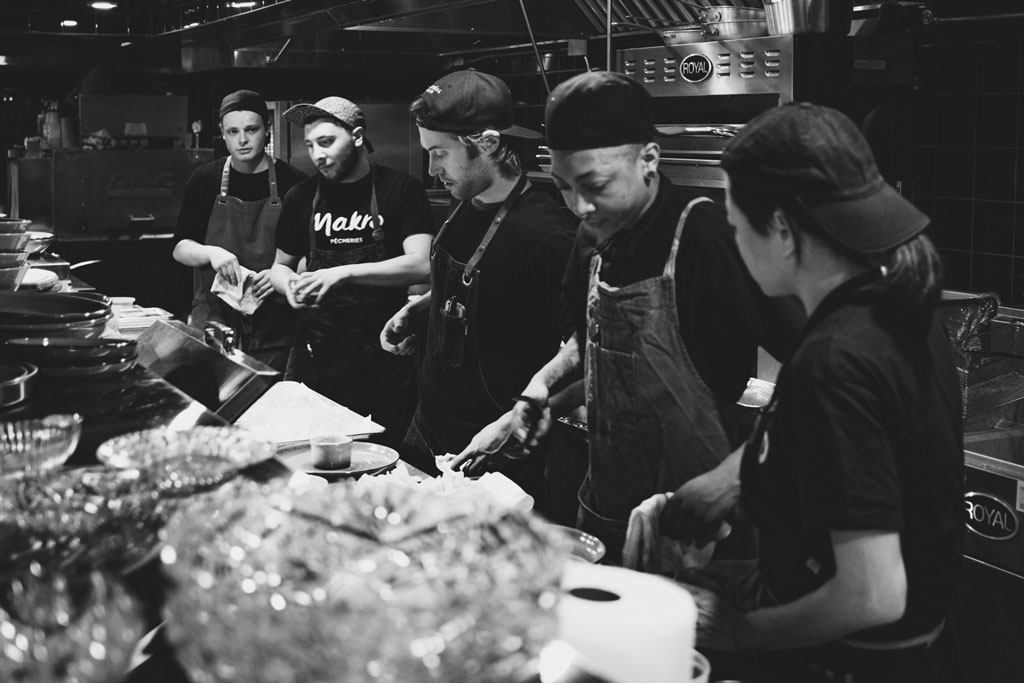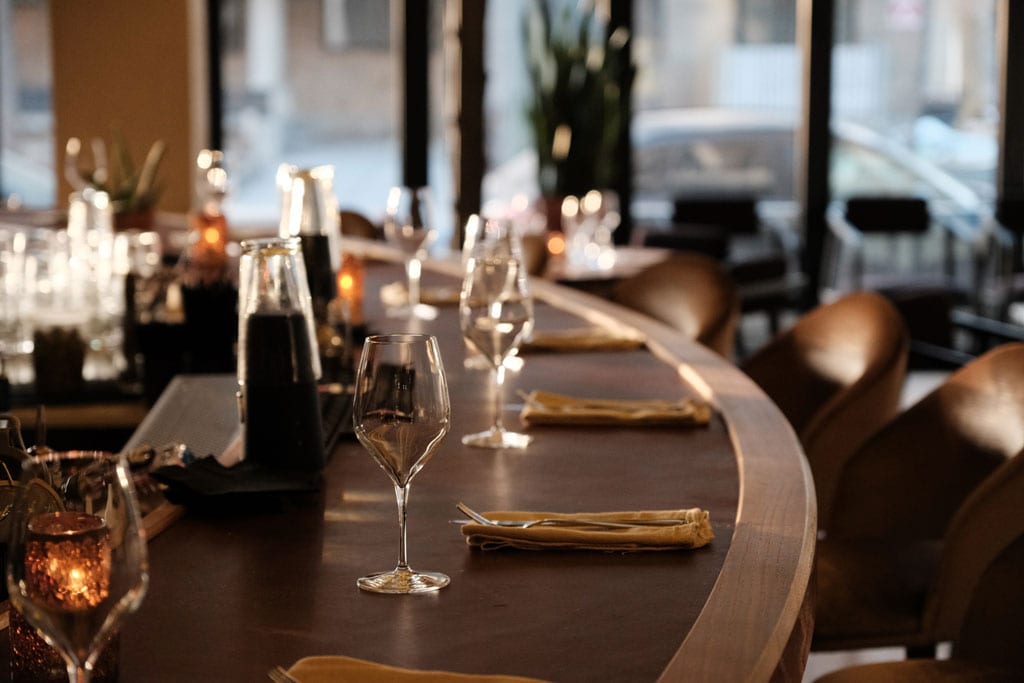 Makro

Monday: Closed
Tuesday: 5:00 – 11:00 PM
Wednesday: 5:00 – 11:00 PM
Thursday: 5:00 PM – 12:00 AM
Friday: 5:00 PM – 12:00 AM
Saturday: 5:00 PM – 12:00 AM
Sunday: Closed


Owner(s) Jean-François Corriveau, Léa d'Amboise
Opened 2018

Accepts mastercard, visa, amex, cash, debit
135 Seats
Accepts groups
Has a private room
Is accessible
Makro is the brand new venture from Jean-François Corriveau and Léa d' Amboise, who are also the owners of Grinder. This is an upscale restaurant on Notre-Dame St West that offers customers fantastic seafood to enjoy in very attractive and animated surroundings!
Makro is the new place for seafood. The name is a take-off on the French spelling of mackerel – "maquereau", a saltwater fish found in Quebec's seawaters. "We changed the name to k-r-o to make it a little funkier," says Jean-François.
The restaurant took over the premises of Le Shinji, on Notre-Dame Ouest. "I didn't plan to open another restaurant in Montreal, but I had the opportunity to buy this space which came with a bar license and a large seating capacity. Makro is intended to complement Grinder, not compete with it."
"When I was younger, my favorite restaurant was Gibbys Steakhouse, and when I opened Grinder, my goal was to have a place that would pay homage to this classic steakhouse but would be more modern, where great meat is served in both magnificent surroundings and a fun atmosphere. With Grinder being so close to Makro, I obviously want to offer something different to my clients. Another restaurant I love is Milos and once again, by opening Makro, I want to draw inspiration from a restaurant I admire, nevertheless, with my own touch. So here we are and we have created a restaurant serving excellent seafood in a beautiful setting, and above all, in a fun atmosphere."
The decor is superb and Makro can seat around 135 people. The Mexican town of Tulum on the Caribbean coast (yet another place that Jean-François greatly enjoys), has been an inspirational source and there is much to remind you of how we all enjoy being in warmer, sunnier climates, like the numerous different cacti in pots and other green tropical plants. The white ceiling with the thin beams reflect a warm sunny colour through the smart installation of up-lighting and the seating area is spread over two levels and includes some wide benches plus some low and dining height tables. You can't help but notice the giant aquarium separating the kitchen from the dining area or the bar in the middle. And just like at Grinder next door, the open concept design is intended to allow everyone to take in what is going on throughout the restaurant which could certainly make people-watching a lot easier!
In the kitchen, it is chef S'Arto Chartier Otis who is working his magic with the menu selections. There are a multitude of delicate and bite-sized raw appies to nibble on and a variety of seafood tartares, ceviches. For starters, the restaurant offers fish and seafood variants of tartares, ceviches, Aquachile scallops (with cucumber, jicama, cilantro) and more, including some salads. The main courses are impressive from lobster with sauce XO (bok choy, mango, puffed rice) and grilled octopus "Bar Isabel", but Makro's specialty remains fish "à la talla", which translates to a customized order of an entire fish, grilled and seasoned to your taste. We can highly recommend the raw bite-sized appies, tartares and ceviches. For dessert, allow your sweet tooth to choose from five very mouthwatering options. "We have a very customer-oriented approach, we try to think of all the things customers might want to eat using seafood and we then do our best to offer these," explains S'Arto.
In the dining area, Loan Ngo oversees the smooth running of everything and Samuel Trudeau has put together the cocktail list. The wine list, however, is the work of Eduardo Bayo, and proposes a fine selection of popular classics, in addition to some good bottles from smaller producers. Congratulations!
There is a lot that lies in wait for any fans of Makro. In a few months, rumour has it that Makro will very soon be opening a hidden bar in the basement called King Crab, so when this is up and running, we'll be back with an update. Next on Jean-François' list is the construction a boutique hotel on the floors above Makro, beginning in April 2018 and this project will involve designs from Henri Cleinge and Zébulon Perron. This will be worth waiting for.
Consider Makro a new 'hip' restaurant where good and delicious seafood can be savoured. We recommend it and if Grinder's success is an example of the impressive work this team can accomplish, then it is guaranteed that Makro too, will be a huge success!
Written by Kashanti Sandy
Photography by Alison Slattery