Fugazzi: Barroco Group's new pizza restaurant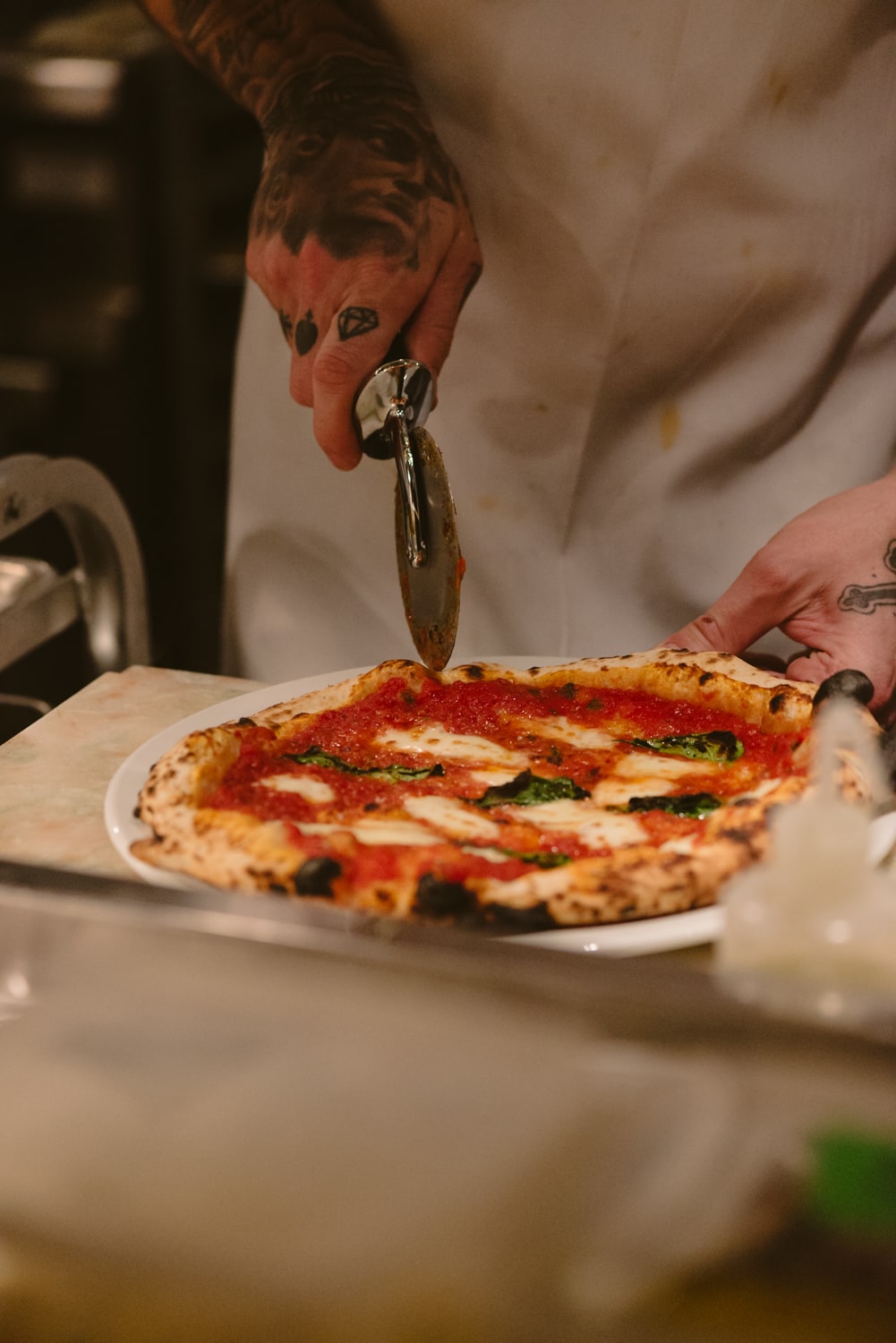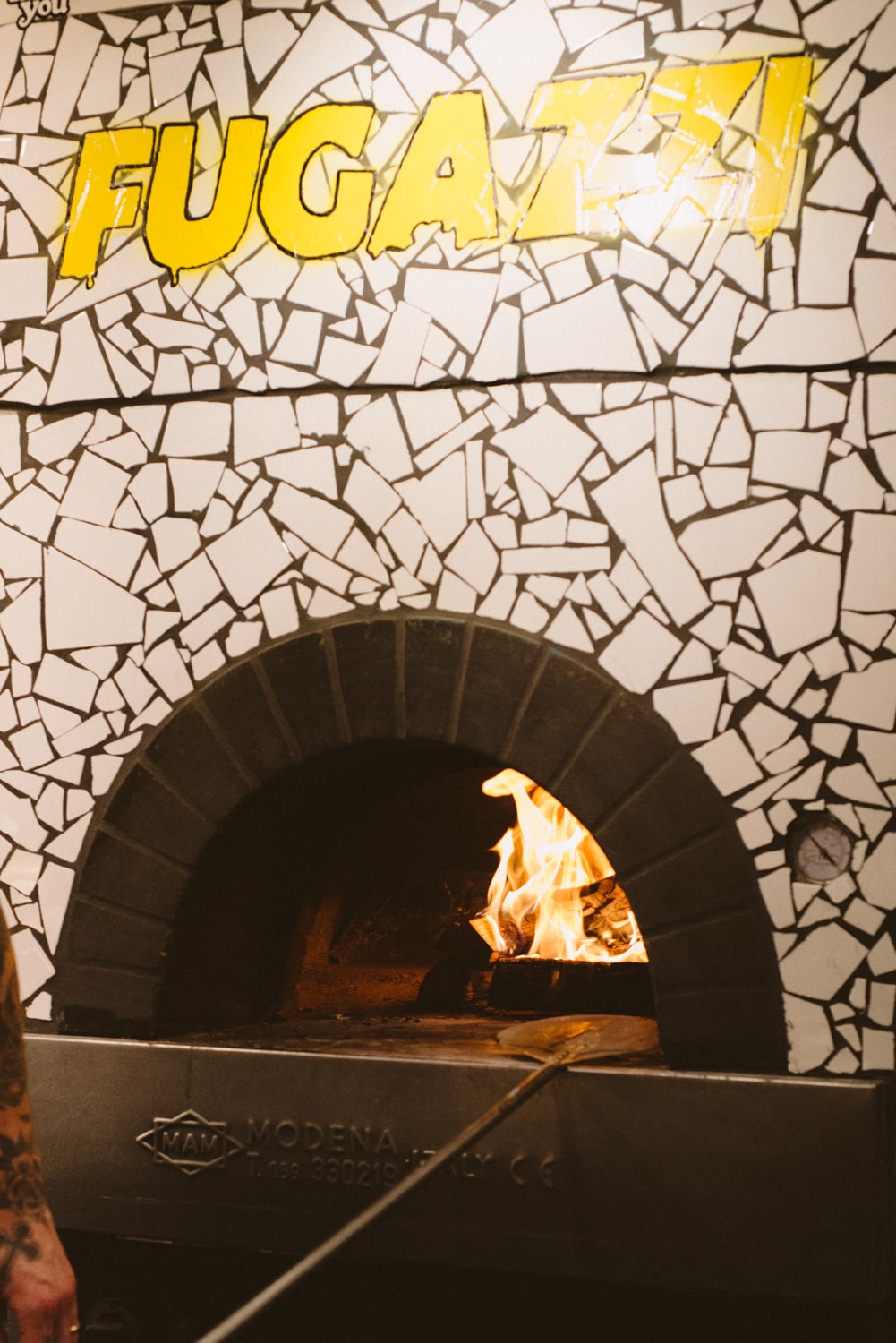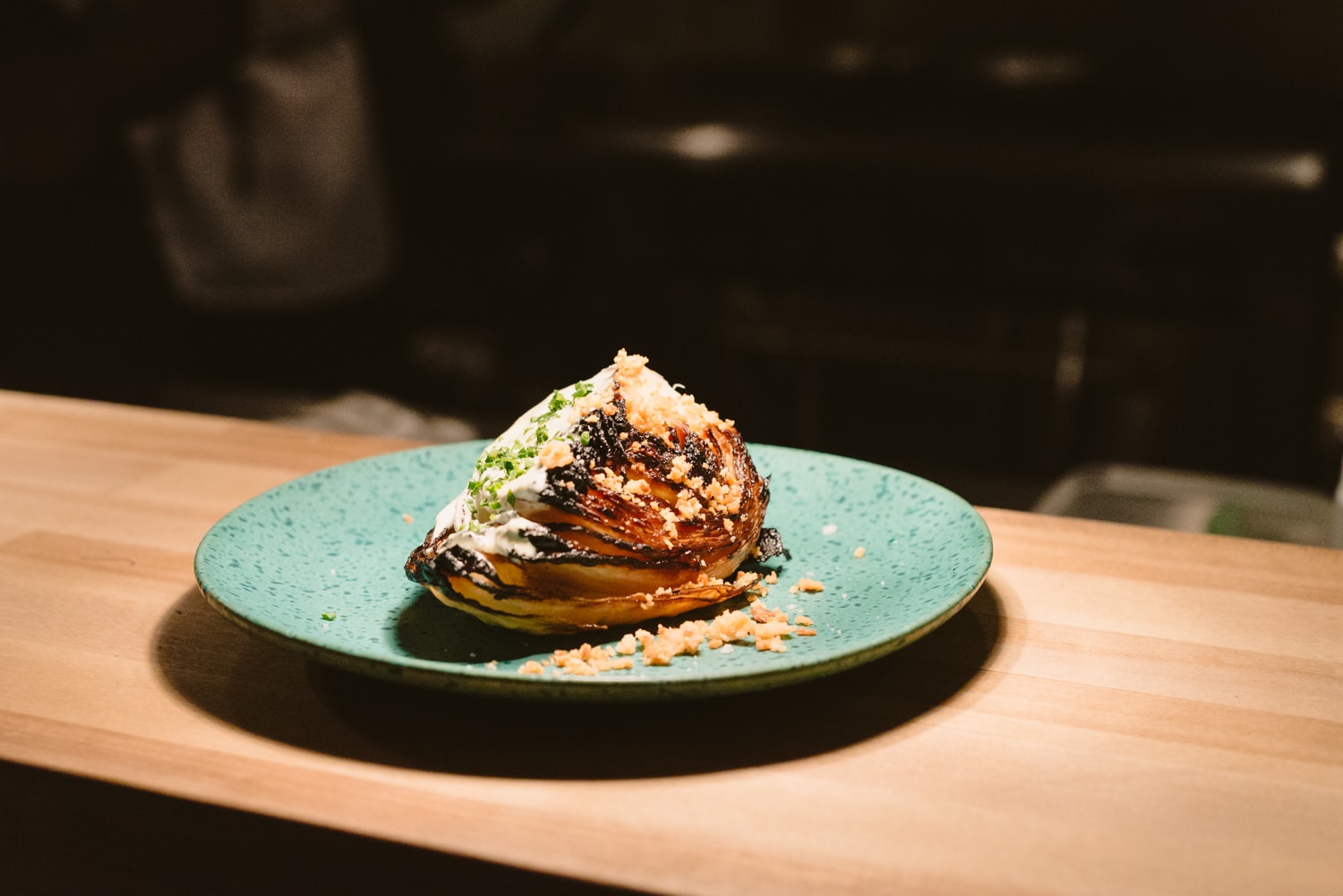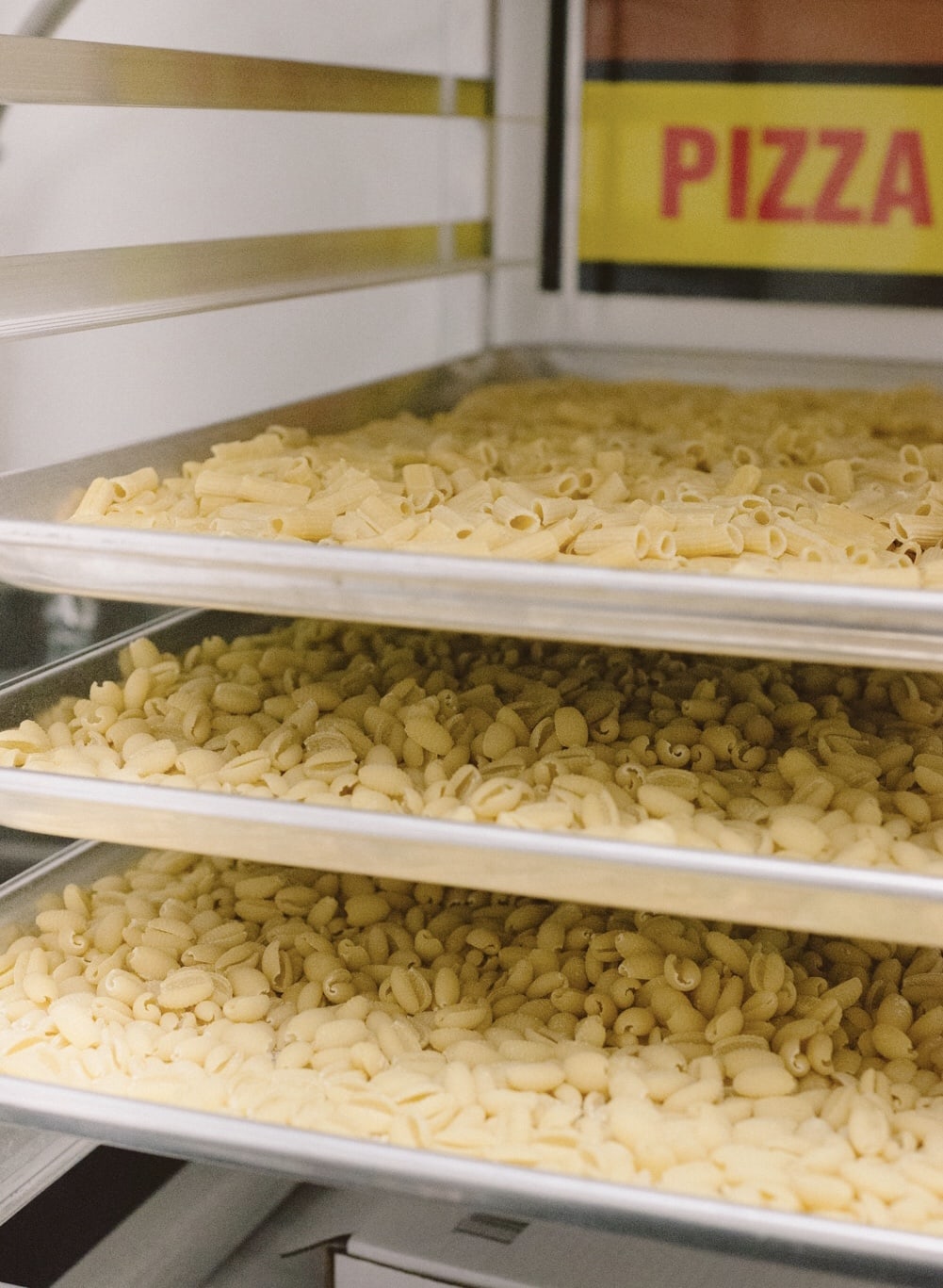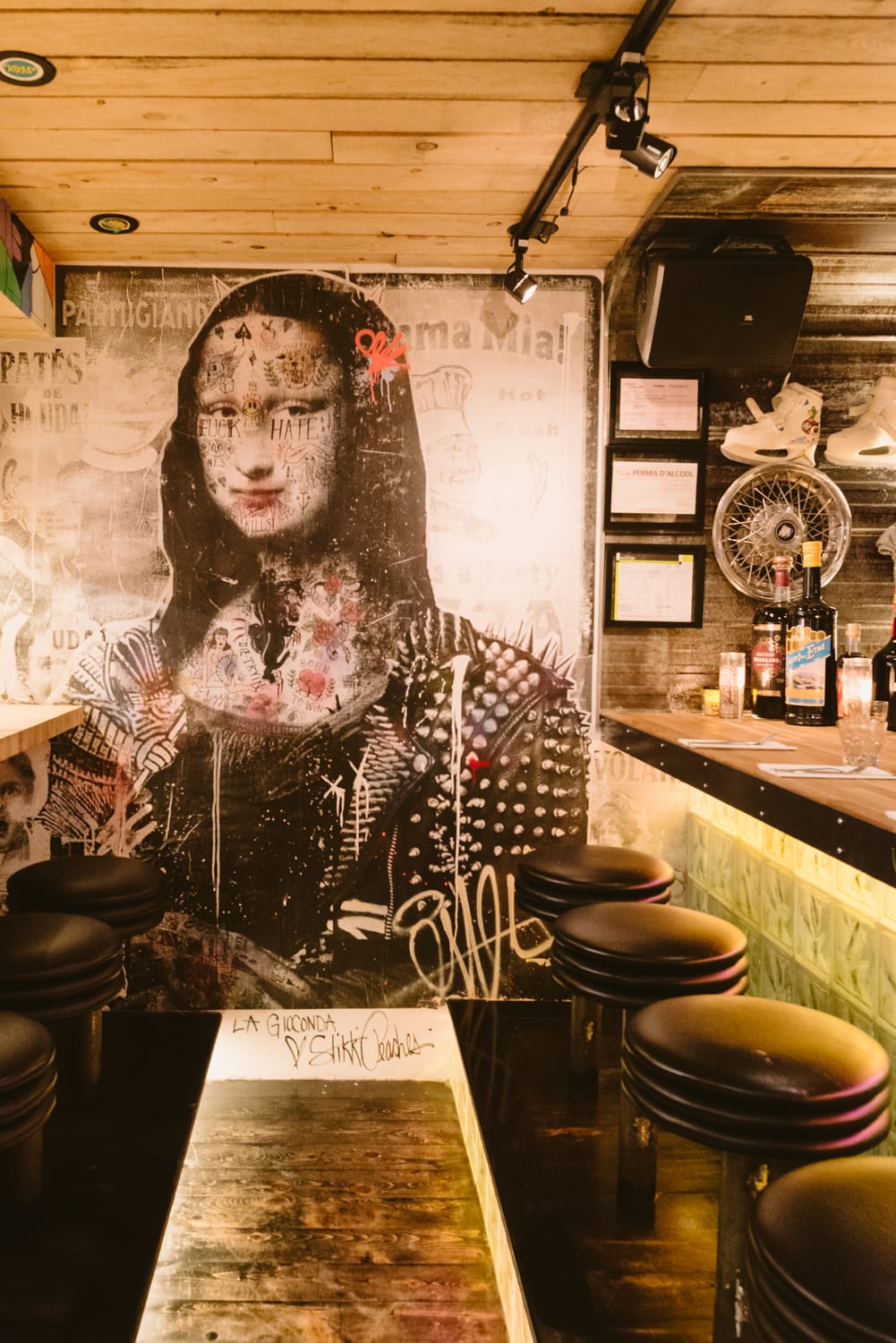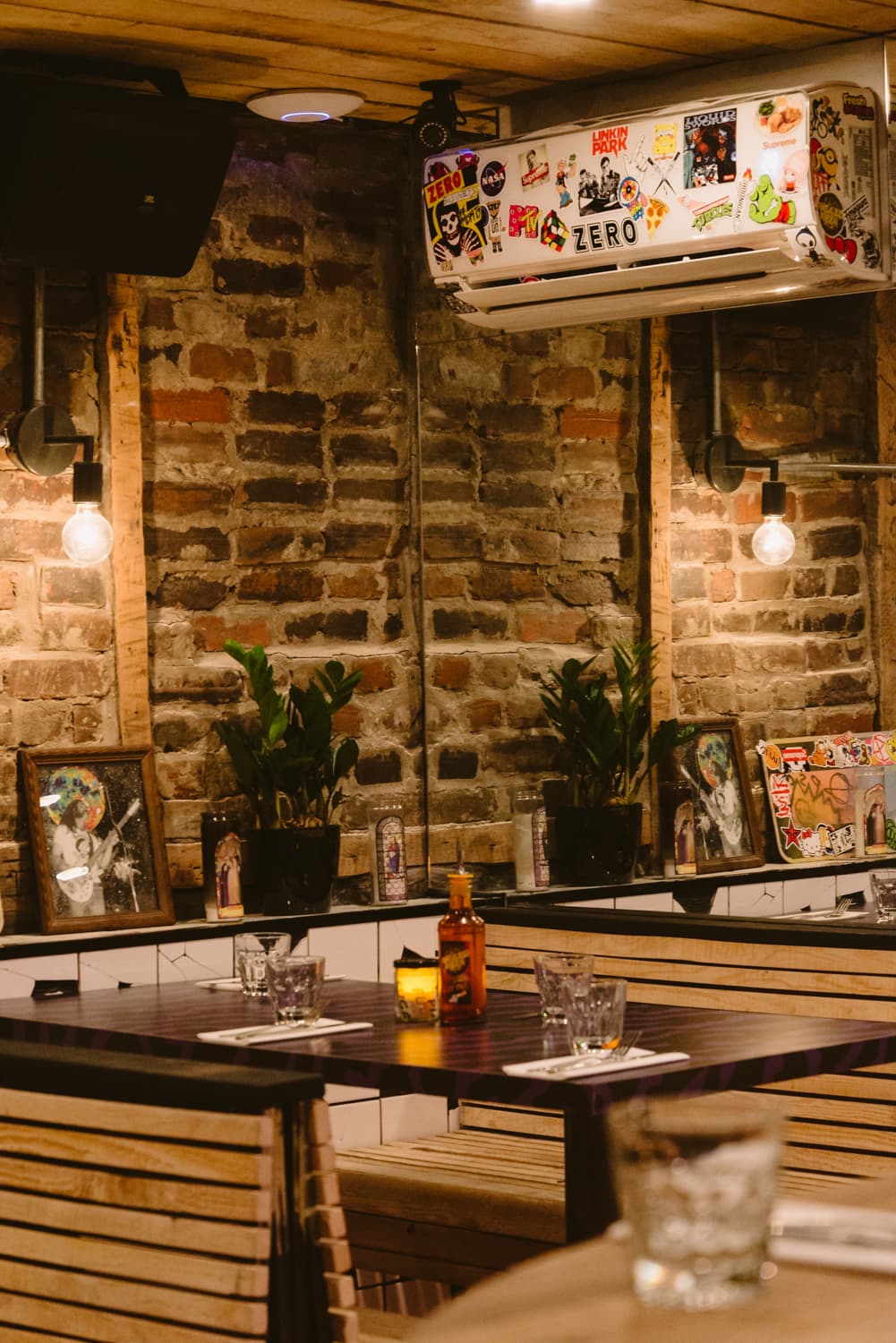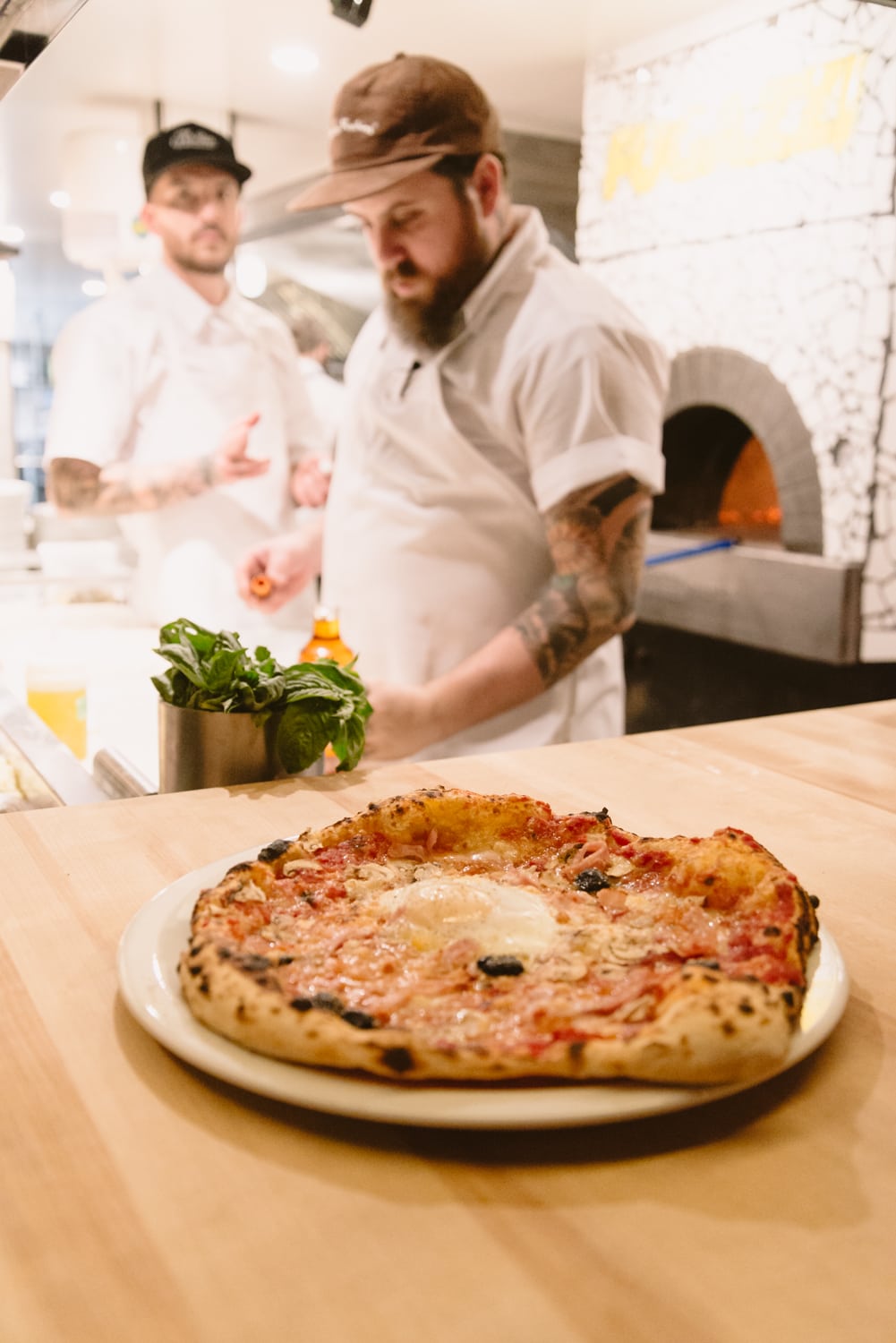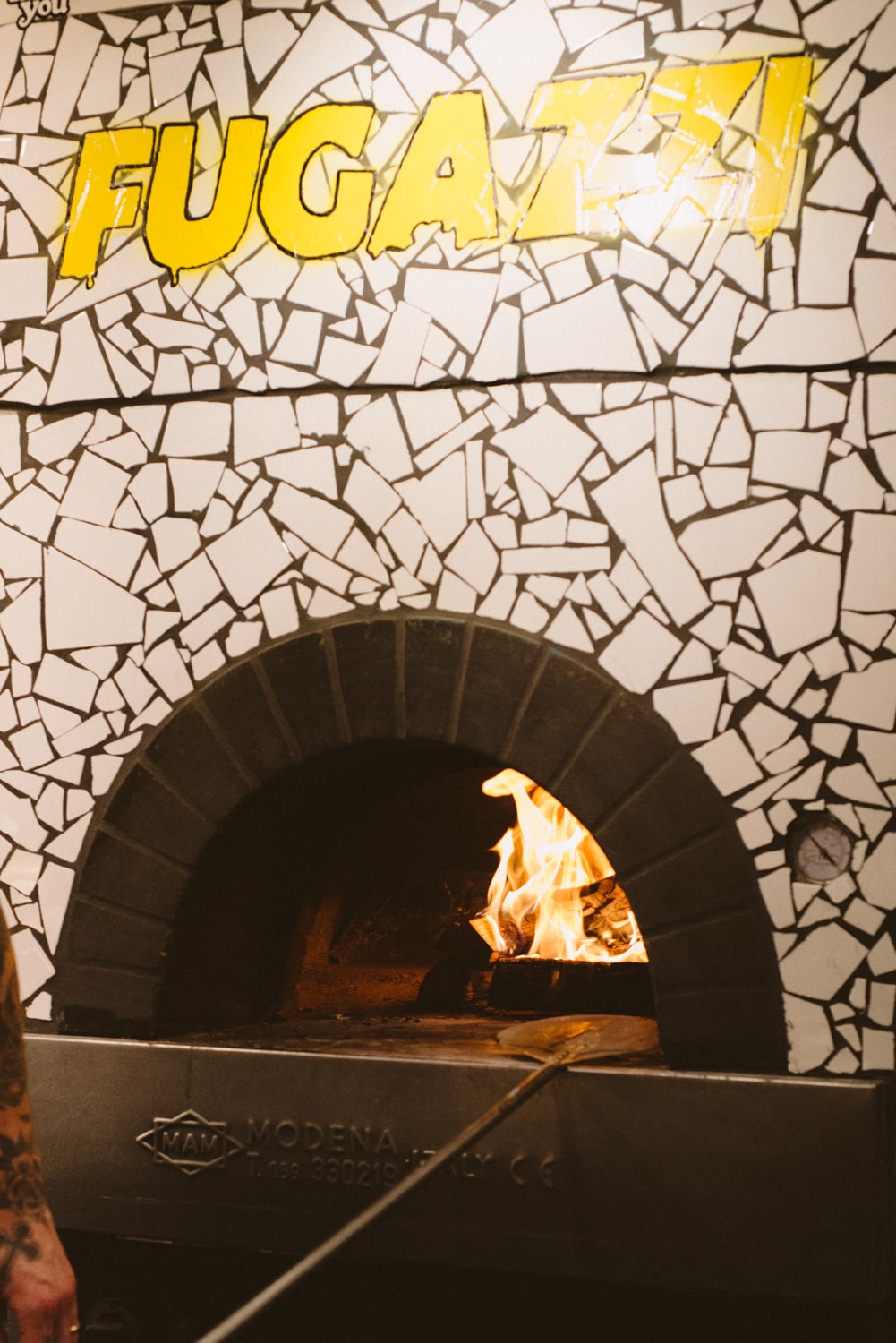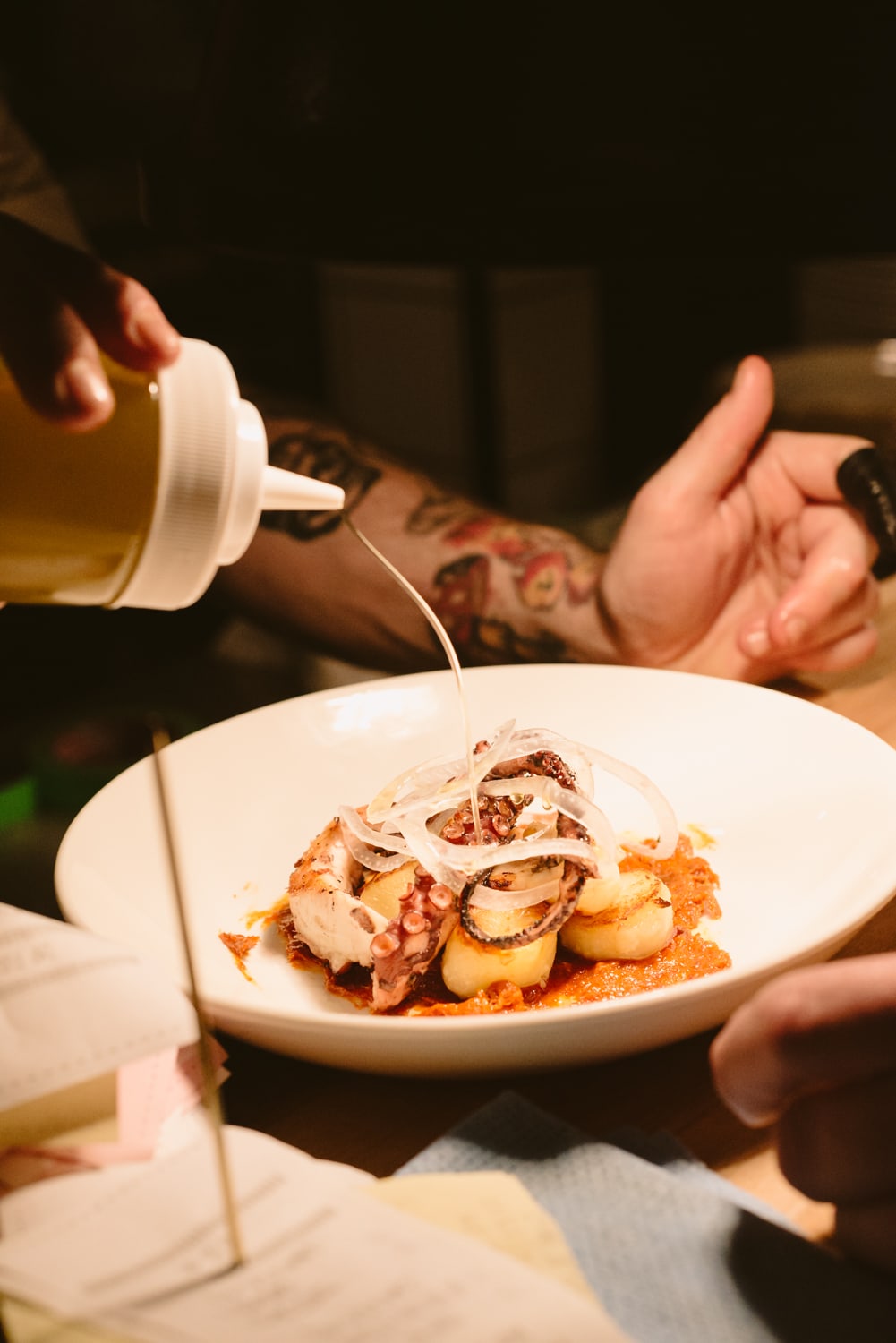 Fugazzi Pizza

$$
Monday: 5:00 – 10:30 PM
Tuesday: 5:00 – 10:30 PM
Wednesday: 5:00 – 10:30 PM
Thursday: 5:00 – 10:30 PM
Friday: 10:00 AM – 2:00 PM, 5:00 – 11:00 PM
Saturday: 9:30 AM – 2:30 PM, 5:00 – 11:00 PM
Sunday: 9:30 AM – 2:30 PM, 5:00 – 10:30 PM


Owner(s) Jérémie Falissard, Roberto Porres, Louis Koorevaar, Christophe Beaudoin-Vallières, Marcus Sahou, Gauley Brothers
Chef(s) Antoine Morneau
Sommelier Antoinette Richard
Opened 2019

Offers a tasting menu
Accepts mastercard, visa, amex, cash, debit
70 Seats
Fugazzi restaurant is the brand new pizzeria in the Pointe-Saint Charles district. This super hip spot opened only in January of 2019, and has brought a much needed festive and eclectic venue to the neighbourhood.
We can thank the Barroco Group for this new pizza spot – a group of talented restaurateurs who are also responsible for Foiegwa and Atwater Cocktail Club (Jérémie Falissard, Roberto Porres, Louis Koorevaar, Christophe Beaudoin-Vallières, Marcus Sahou, Gauley Brothers and Jean Philippe Miron).  The Barroco Group is in a constant state of growth, as they like to bring on a new team member with each new project.  In the case of Fugazzi, we welcome Chef Jean Philippe Miron, to the team.  The Group also owns restaurant-bars Bocata and Barroco.
"Fugazzi is a word we have always loved. For us, Fugazzi means 'false', 'crazy', 'cool'. It gives us freedom of expression," says Roberto Porres, co-owner.
Initially known for Bocata and Barroco, the groupes two addresses in Old Montreal, they saw immediate success when they opened Atwater Cocktail Club and Foiegwa in Saint-Henri.  Now, the has group settled in on Centre Street in Pointe-Saint-Charles. "This is a neighbourhood that has always interested us… It is very well located and very residential, with a unique Montreal charm. It is a central place and close to everything."
The Fugazzi space, around 70 seats, is not only stylish and comfortable, it is incredibly vibrant and colourful. The decor was designed by the groupe themselves along with the help from Canadian designers, the Gauley Brothers. Despite the pressure from their very successful track record of restaurant openings, Fugazzi only surpassed expectations. On the walls are leopard motifs, works by popular artists Lucas Beaufort and Stikki Peaches, and broken white tiles. Several trinkets are displayed everywhere and an illuminated bar is at the centre of the attraction. In front of the open kitchen, there is also the "nonna" table, as you would find in Italy.
At Fugazzi, pizza is the star of the show. "Our love of pizza and pasta has led us to embark on this adventure. We wanted the area to be dynamic, friendly and warm with a strong artistic influence."
Jean Philippe Miron (Chef and owner), assisted by Jérémie Falissard (Executive Chef of the Barroco Group) and Marcus Sahou (Chef of Foiegwa and Atwater Cocktail Club), are in charge of the menu at Fugazzi. Diners have a choice of about ten delicious pizzas, all with very peculiar names. "The Wu Tang Killa Bees pizza and the One Night in Paris pizza are making the neighbourhood talk!" Roberto explains while laughing, "What is also interesting about our concept is that we offer two different types of pizzas – the 12" Neapolitan pizza which is made in a wood oven and is available to eat on site or to take away, and the 18" New York style pizza which is served only for take away." If you're not a pizza person (maybe you should get that checked out….), you can also choose from a selection of homemade pasta dishes or other pizzeria classics such as homemade mozzarellas sticks and a deluxe Caesar salad.
As for drinks, Alexandrine Derome has curated a wine list based around natural and organic wines, imported privately from small family producers.  The funky cocktails are developed by the team, and are a very essential part of the overall concept.
The pizza, decor and atmosphere at restaurant Fugazzi will surely make sure it stays around for a while. Congratulations to the Barroco Group on this new project!
Written by Sydney Carter
Photography by Elizabeth Gartside