Suggestions for original and inviting addresses in Montreal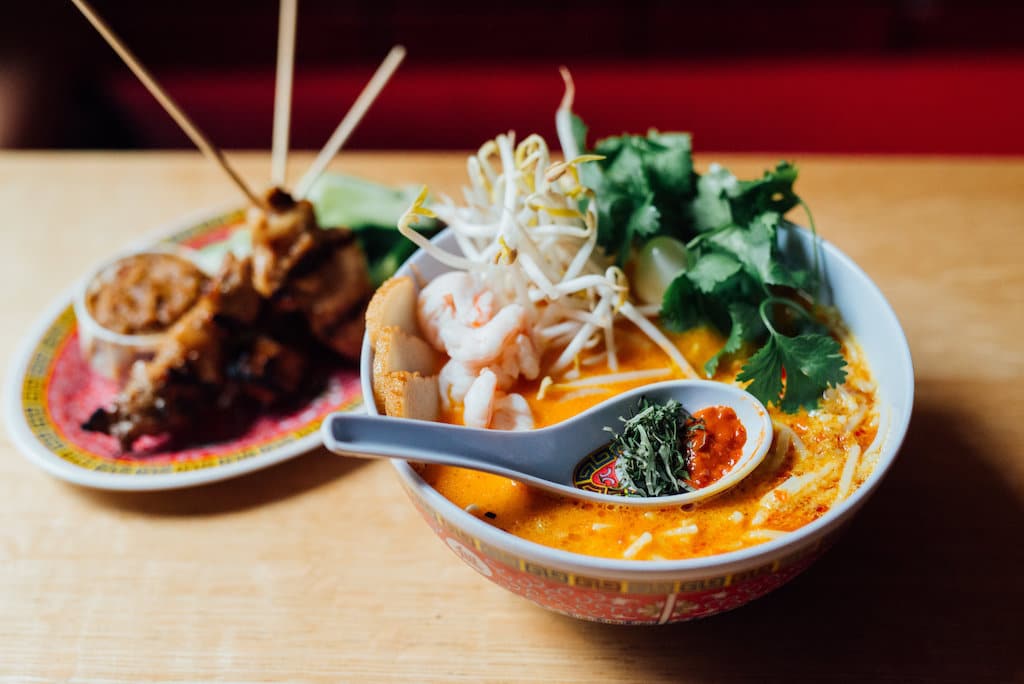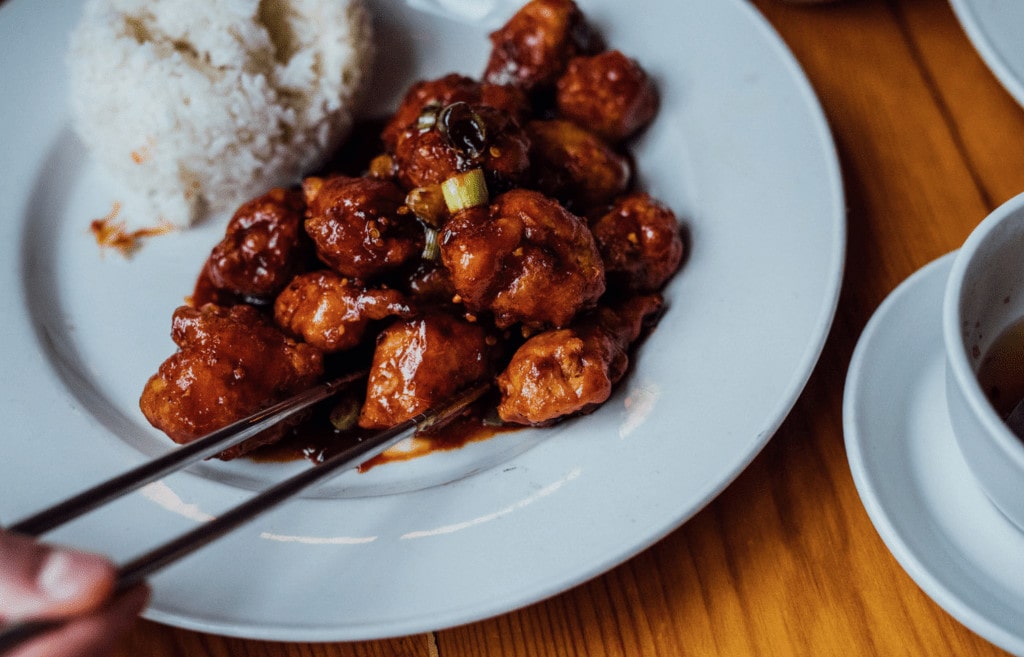 Here is a list of original and delicious restaurants where you can eat delicious specialties in a warm atmosphere! On cold days, you can be sure to find comfort, hospitality, and good food without breaking the bank.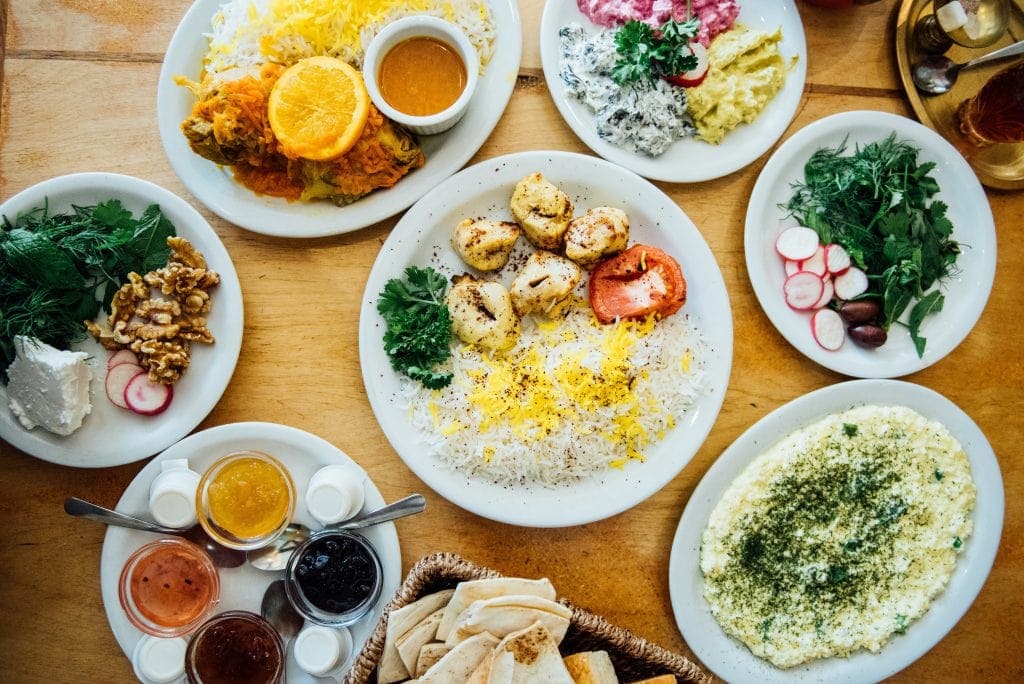 The restaurant Byblos le petit café transports you to Tehran with its colorful paintings and intoxicating smells. Byblos is a familial address, a place that warms your heart and delights your belly; the owner Hemela welcomes you with love, her brother Hamid serves you Iranian tea to accompany the best fine herb feta there is. In addition to their fantastic small comfort food dishes, try their unforgettable weekend brunch or the traditional dish served only on Sunday nights – you will not be disappointed. Keep in mind that a visit here shouldn't be rushed: the service can sometimes be slow, but that only adds to the charm of the place and the entire experience.
1499 Avenue Laurier Est
Montréal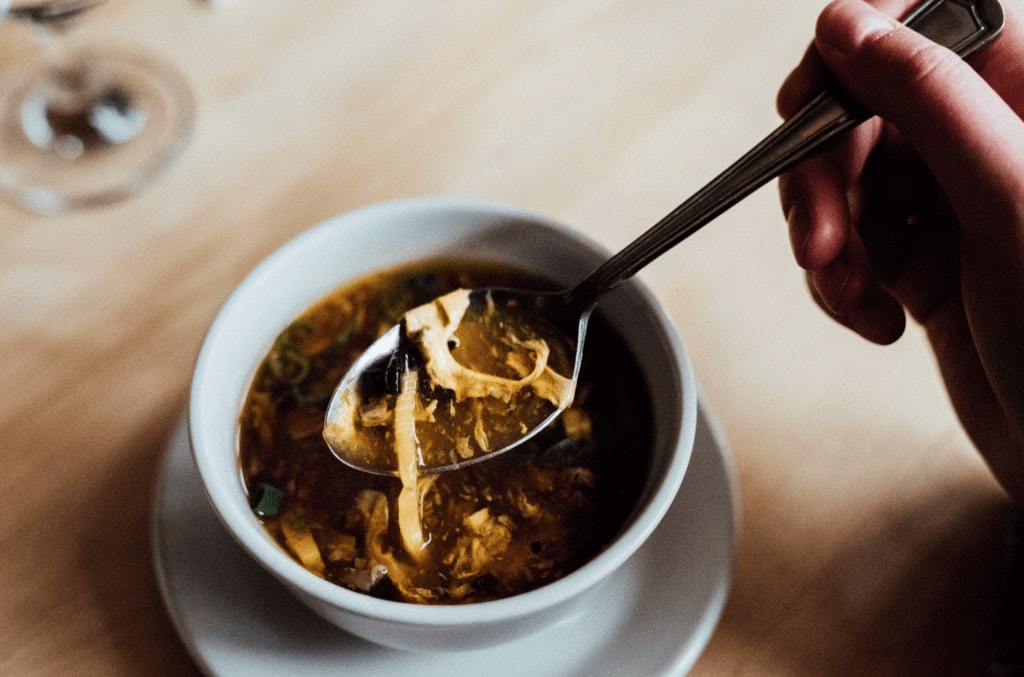 Café Mei is a culinary adventure of almost 30 years (!) We fell in love with Café Mei as much for its warm atmosphere as for its delicious dishes. In the evening, Café Mei offers many Chinese specialties (we particularly like the house General Tao, as well as the Thai Guy), including its selection of delicious dumplings – which are on our list of the best dumplings in Montreal! The atmosphere at Café Mei puts you at ease to sit back and enjoy sharing delicious friends with good company. This address is indeed ideal for small or large groups who are looking for a unique dining experience.
5309 Boulevard Saint-Laurent
Montréal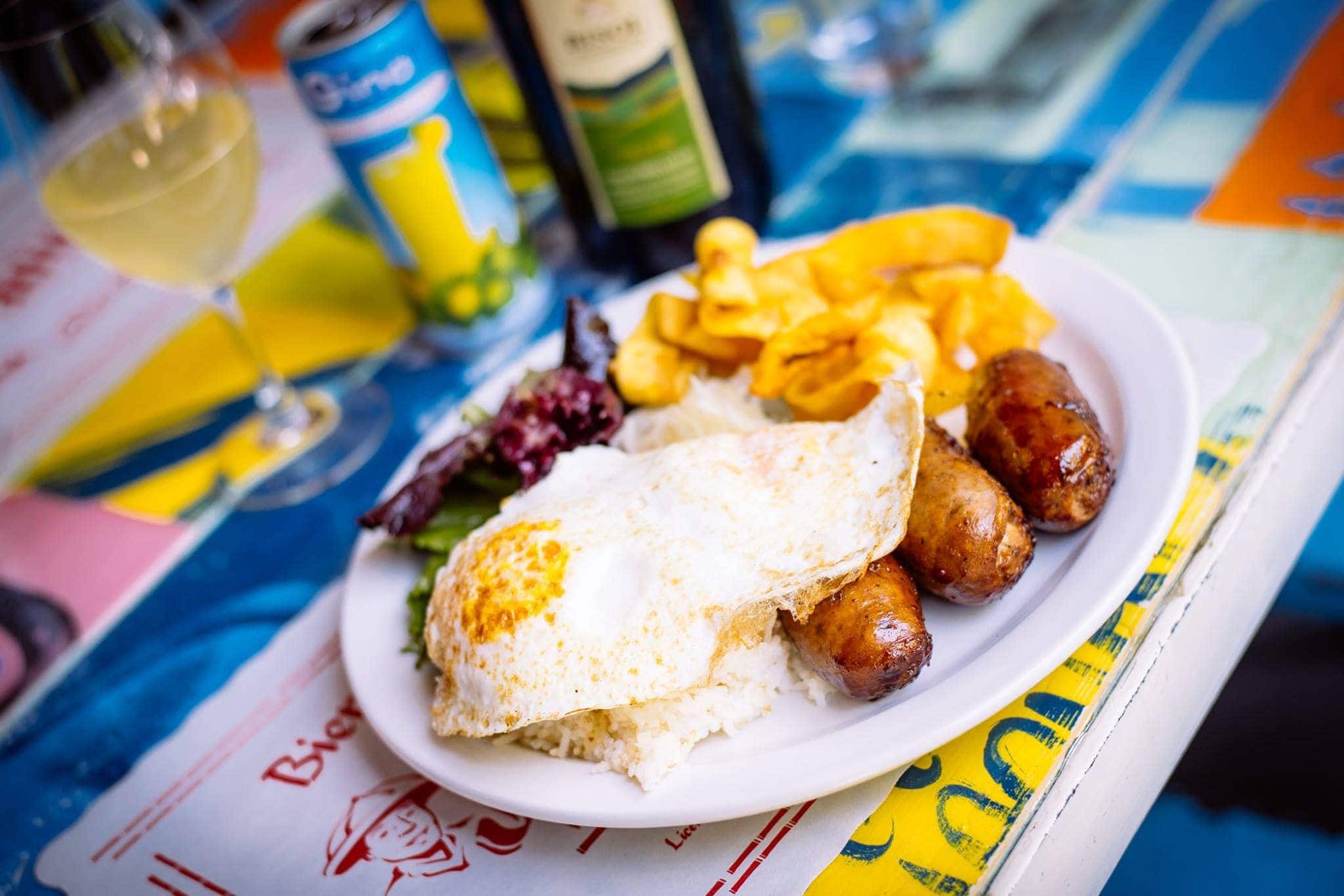 The Flores DJs have opened a restaurant that honours the cuisine of their country of origin: the Philippines. Junior is a small restaurant with about 30 seats on Notre-Dame Street West. They serve dishes inspired by family recipes: typical afternoon snacks, original Sunday dishes, family entrees, etc. Nothing pretentious, but a rather exotic and affordable menu. The decor is simple and colourful, the atmosphere warm, and the service is friendly. They serve local beers and have an interesting wine list. You will undoubtedly find some of the warmth of the Philippines at Junior's.
1964 Rue Notre-Dame Ouest
Montréal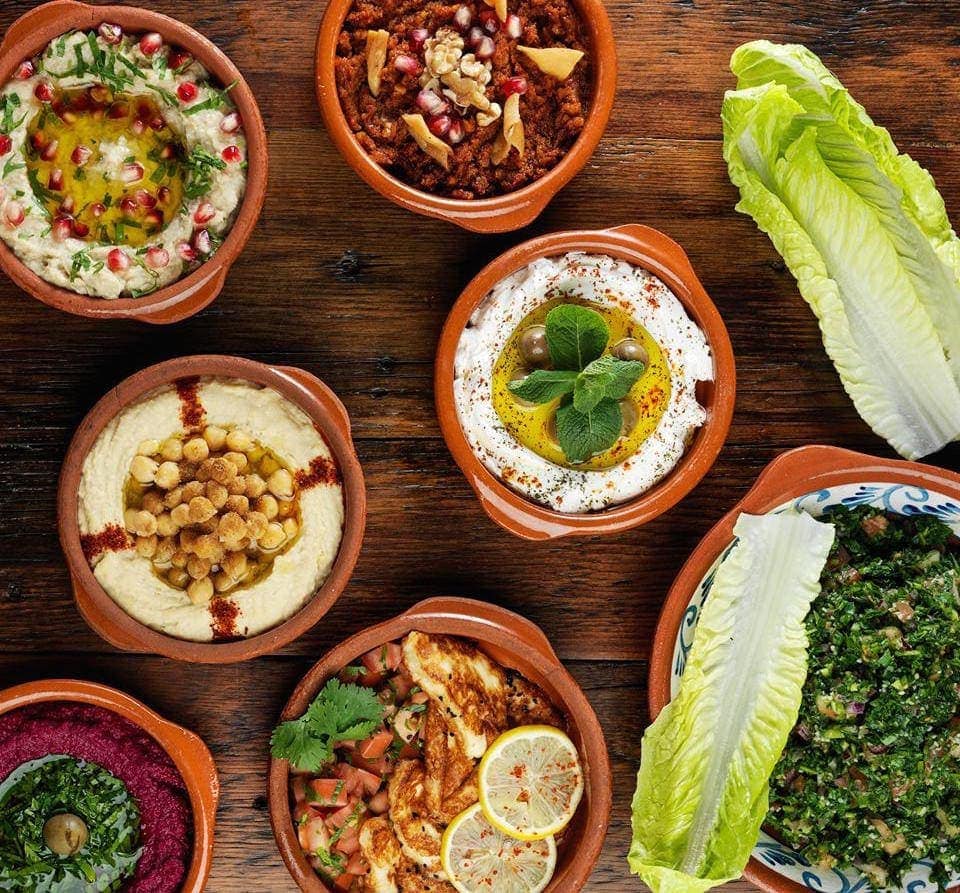 Kazamaza
The name Kazamaza translates, more or less, as "here and there" or " mixture". The house is a bit of a beautiful Middle Eastern pastiche with great conviviality. The dishes served here are generous and delicious – tender shanks, amazing hummus, delicious kebbes, and sumptuous salads. Everywhere, intoxicating spices and flavours send your senses traveling. The address is unpretentious and the staff is quite friendly. They are also open every day, which adds to the welcoming charm of the house.
4629 Avenue du Parc
Montréal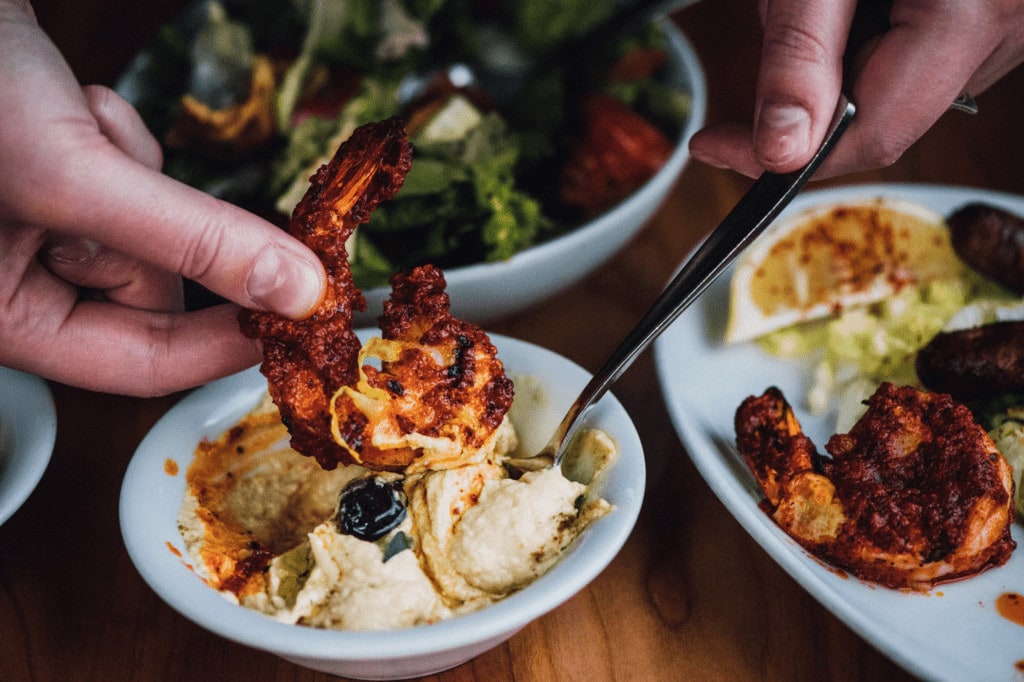 Bright and delicious Armenian and Syrian cuisine served by a team that works hard and well, this is the well-loved and bustling le Petit Alep. Neighbouring its big brother, the fantastic restaurant Alep, le Petit Alep offers many of the same dishes, with the same quality of ingredients, but in smaller portions and in a more casual setting. Less expensive, but just as delicious and just as generous. Exotic soups and salads with Middle Eastern flavours, hearty and tasty mezzes, pitas, chicken or lamb kebabs, falafel and other gourmet delights are on the menu. We come here to try one of Montreal's excellent original restaurants and to taste some very good wines.
191 Rue Jean-Talon Est
Montréal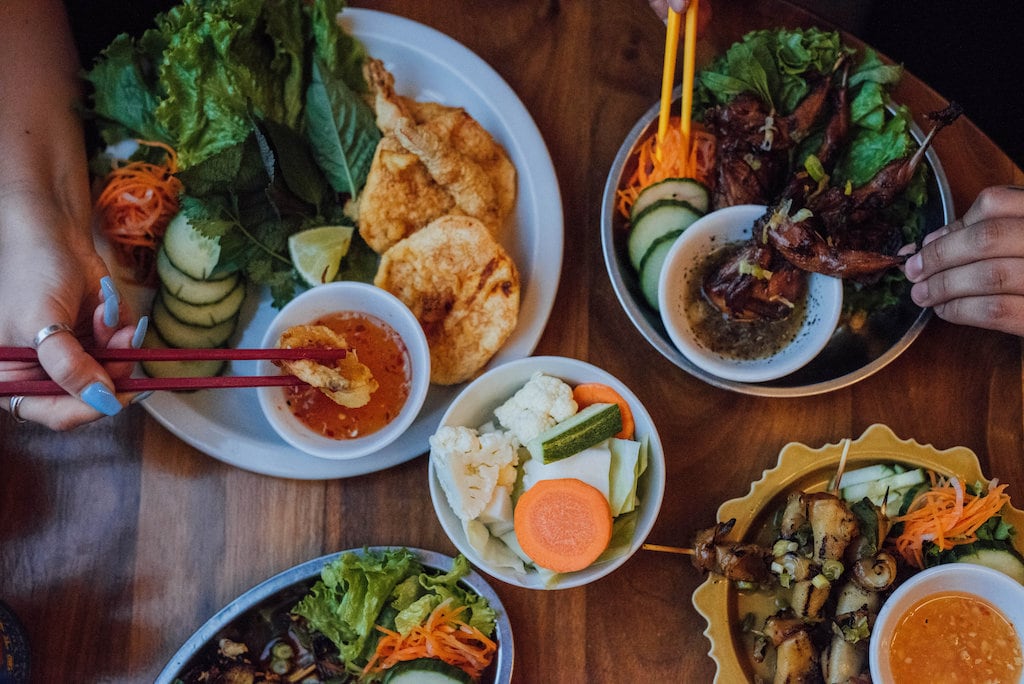 Le Red Tiger
The neon lights that greet you as you enter the Red Tiger illuminate the phrase "càng dông càng vui": the more the merrier! That's the atmosphere you'll find at this festive and affordable restaurant. The owners wanted a restaurant or bar that offered Vietnamese street food and they succeeded! Right in the heart of the Village, the restaurant is a charming and very friendly place that buzzes with foodies. Since its opening, the Red Tiger has been packed. The reason is simple: the restaurant offers delicious Vietnamese street food, in an original decor, with a warm atmosphere and at affordable prices.
1201 Boulevard de Maisonneuve Est
Montréal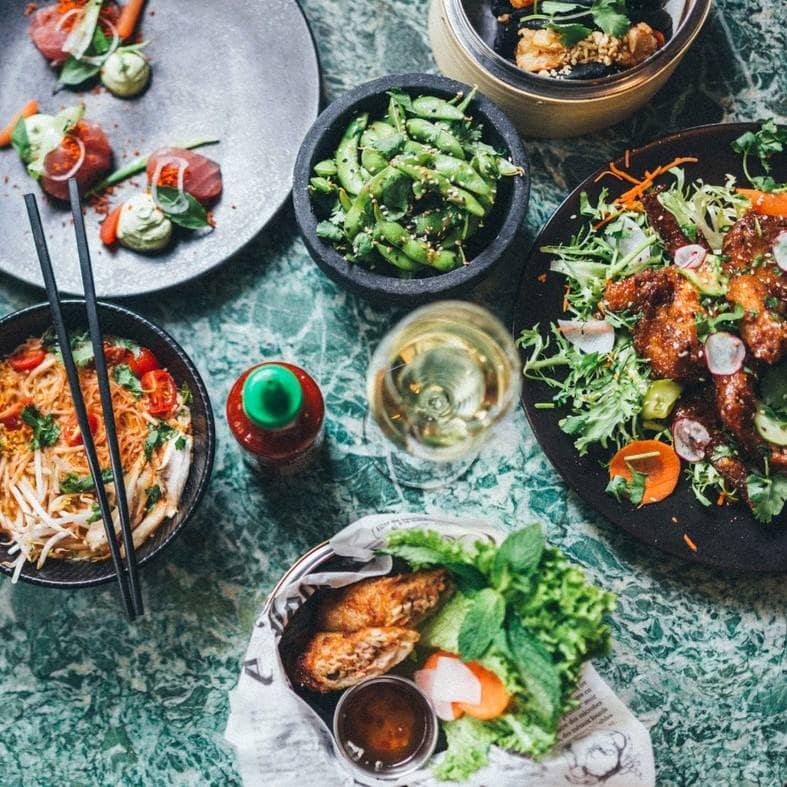 Hà
Hà is a little jewel on Mont-Royal Avenue, right in front of Jeanne-Mance Park. The establishment offers a traditional Vietnamese concept of BIA HOI, a small street corner restaurant where you can eat simple and tasty food. You will find original luxury comfort food. Young chef Ross Louangsignotha prepares some of the best Pho soup and pork imperial rolls in Montreal, as well as one of our favourite Laksa soups. We like everything on the menu and we love the place for its friendliness and affordable prices – Hà is on the list of our favourite festive and affordable restaurants.
243 Avenue du Mont-Royal Ouest
Montréal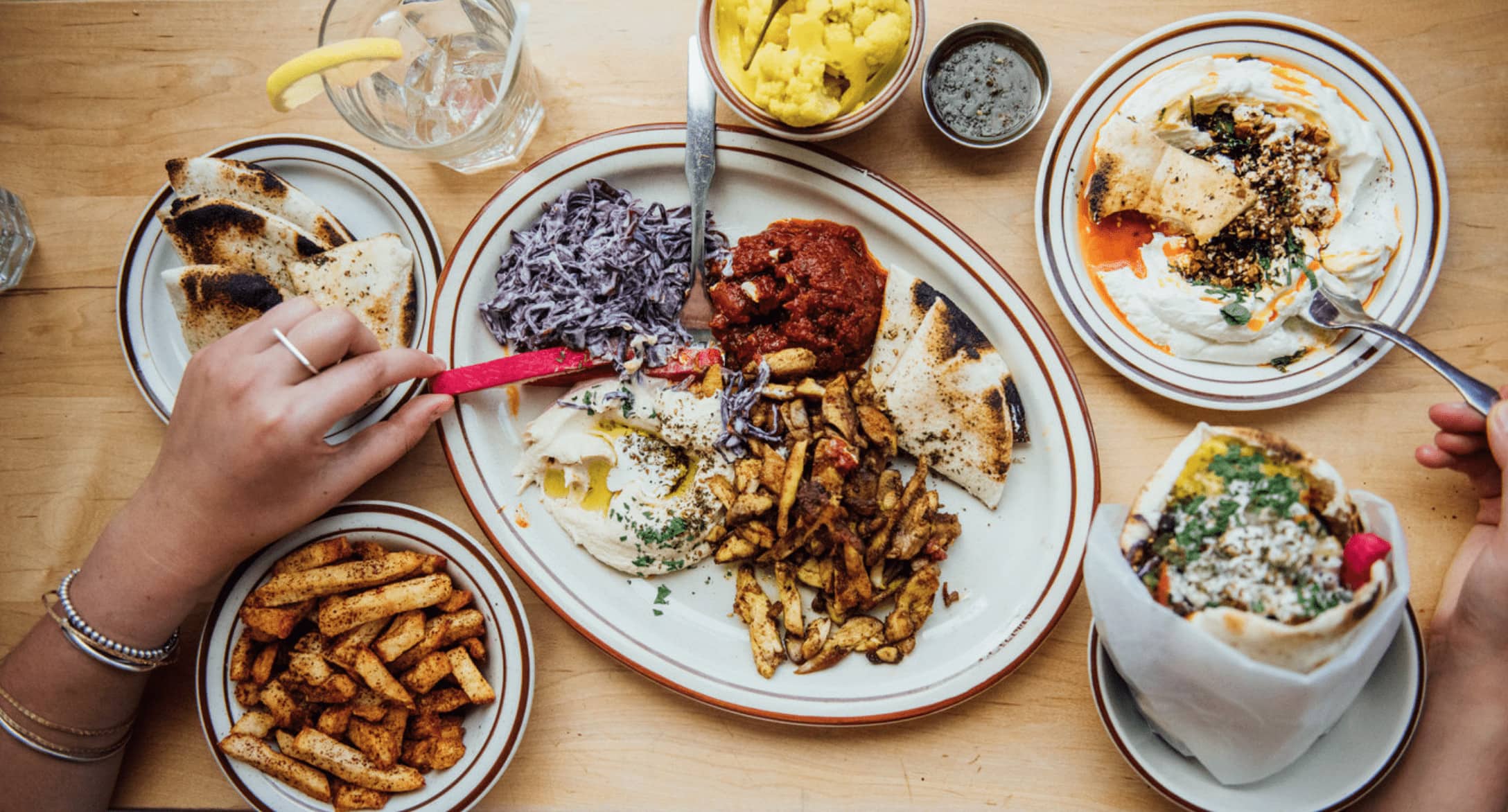 Restaurant Sumac
At Sumac you'll find a passion for Middle Eastern fare at affordable prices, including Lebanese, Israeli, Egyptian, and Syrian cuisine, and it's all delicious. The service here is very friendly and simple: you order at the counter, find a table, and they bring your order when it's ready. Everything is bright, original, delicious and prepared fresh to order. We come here to enjoy excellent pitas, family style meals and individual dishes. We're in love with the Shawarma Chicken, the fries (which are among the best in Montreal), the cooked tomato salad and the labneh. With its great food, charming atmosphere and accessible prices, Sumac is one of our favourite restaurants.
3618 Rue Notre-Dame Ouest
Montréal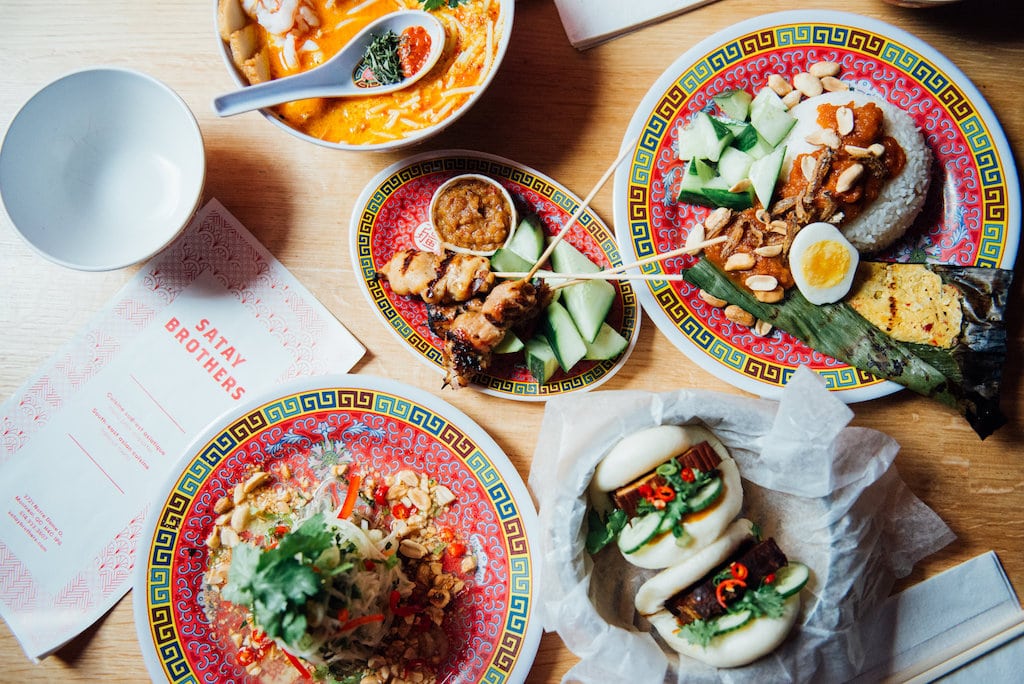 Satay Brothers
Satay Brothers is a little refuge of happiness on Notre-Dame Street West. This is a nice and entertaining address where you can enjoy dishes that will transport you far away from the Quebec winter. The address is part of our original restaurants since we enjoy a menu prepared according to the food that the owners grew up with. We categorize it as South Asian cuisine, as their food is influenced by the cuisine of several countries, but it's always a mixture of pleasures. The atmosphere is festive, busy and warm. Laksa soup, buns and kebabs are our favourite items in the house.
3721 Rue Notre-Dame Ouest
Montréal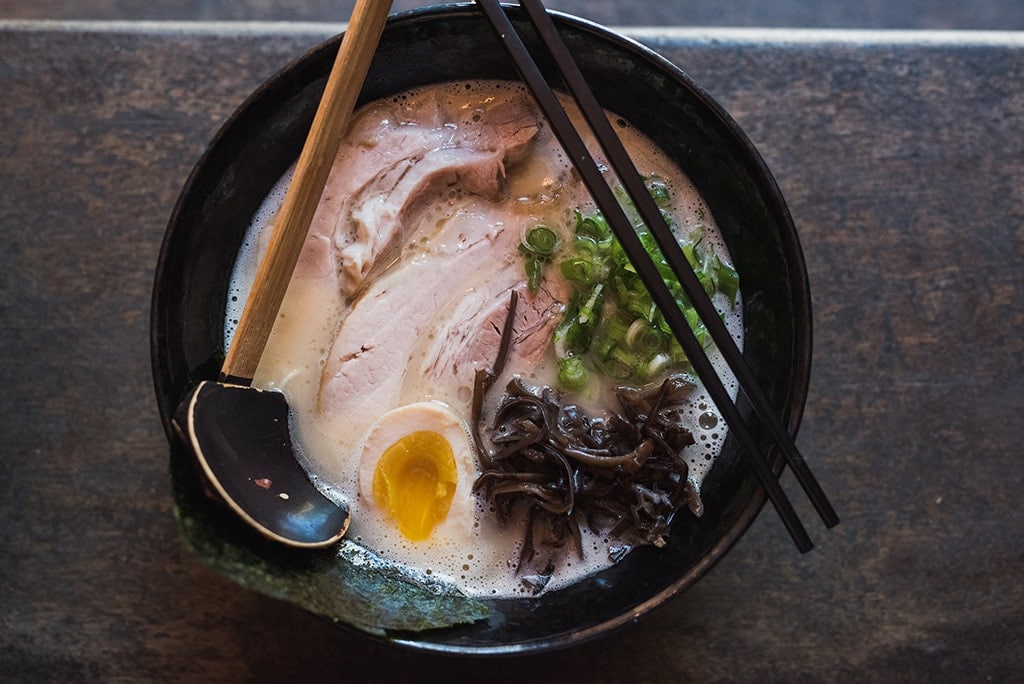 Yokato is one of our best ramen restaurants in Montreal, as well as on our list of the most original! The quality of the product here is remarkable; the establishment prides itself on making everything homemade using the freshest ingredients, and you can taste it. You can also taste the love, work, and care that goes into their ramen soups. This ramen is probably the fattiest in Montreal and is made with Tonkotsu broth. The ingredients used are organic and no additives are used: 50 pounds of pork bones, stirred and reduced for twelve long hours to obtain a quarter of the quantity of the original broth. A sweet little address for cold weather.
4185 Rue Drolet
Montréal
1499 Avenue Laurier Est Montréal H2J 1H8
5309 Boulevard Saint-Laurent Montréal H2T 1A5
1964 Rue Notre-Dame Ouest Montréal H3J 1M8
4629 Avenue du Parc Montréal H2V 4E4
191 Rue Jean-Talon Est Montréal H2R 1S8
1201 Boulevard de Maisonneuve Est Montréal H2X 2A1
243 Avenue du Mont-Royal Ouest Montréal H2T 2T2
3618 Rue Notre-Dame Ouest Montréal H4C 1P5
3721 Rue Notre-Dame Ouest Montréal H4C 1P8
4185 Rue Drolet Montréal H2W 2L5