Places to celebrate: Our suggested addresses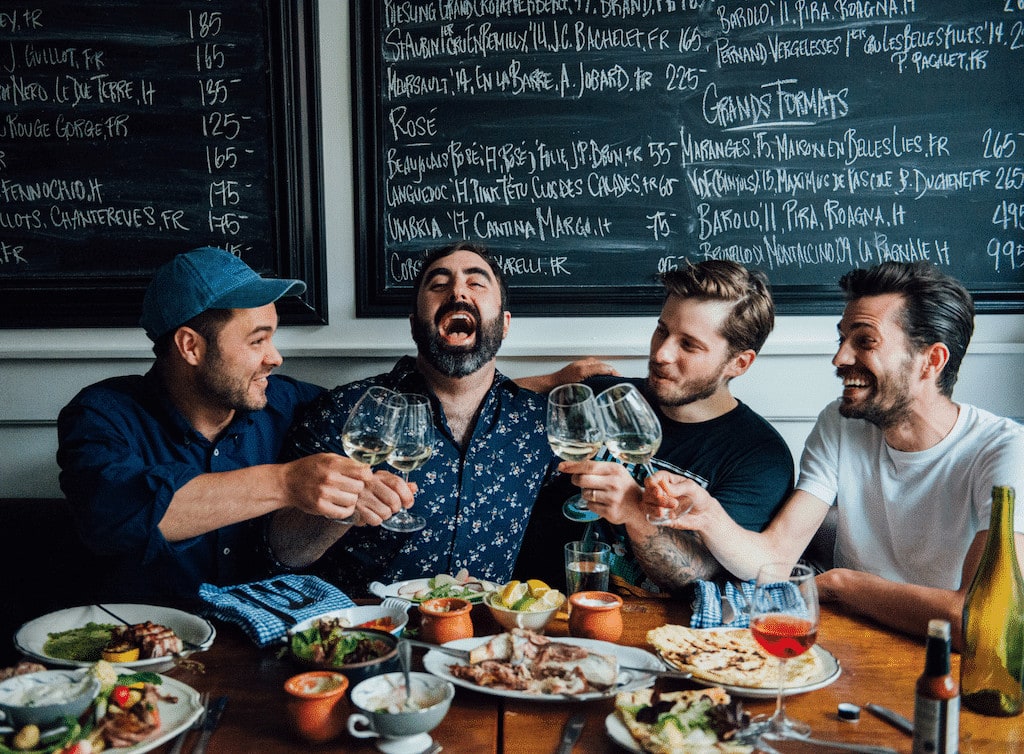 If you have been following the site for a long time or if you have not arrived on this page by chance, you know that Tastet was born from people who enjoy the good things in life: eating well, drinking well, and being well surrounded is our philosophy! So it was only natural to make a list of our favorite places to celebrate!
Birthdays, graduation celebrations, or even small everyday achievements; every occasion deserves to be celebrated. And since at Tastet we are easily convinced, we offer you our suggestions of ideal addresses to celebrate small and big victories. Celebrations are moments of joy surrounded by loved ones, opportunities to please your loved ones while at the same time enjoying yourself. This kind of evening often results in good memories to be shared and remembered.
Small or large events, small budgets or deep pockets, the establishments on this list offer a wide range of choices, whether you are fond of simple gourmet food or lovers of fine dining. On the agenda: full bellies, drinks that sip effortlessly, and of course, a festive atmosphere. Let yourself be whisked away by the dynamic teams of these various establishments who will take very good care of you.
And since the city is full of little gems where everyone can find something to celebrate any occasion, we also recommend our list of the most beautiful bars in Montreal, the most beautiful restaurants in the city and the enchanting addresses that make Montreal a gastronomic destination of choice.
For more suggestions in a festive spirit, we also suggest our lists of good and affordable festive addresses, bars where we can also eat well and our suggestions of nice, good and cheap restaurants for tighter budgets.
See on map
6230 Rue Saint-Hubert Montréal H2S 2M2
115 Avenue Laurier Ouest Montréal H2T 2N6
5090 Rue Notre-Dame Ouest Montréal H4C 1T1
150 Rue Saint-Zotique East Montréal H2S 1K8
2501 Rue Notre-Dame Ouest Montréal H3J 1N6
4328 Boulevard Saint-Laurent Montréal H2W 1Z3
3721 Rue Notre-Dame Ouest Montréal H4C 1P8
96 Rue Fleury Ouest Montréal H3L 1T2
4869 Avenue du Parc Montréal H2V 4E7
1184 Rue du Square-Phillips Montréal H3B 3C8