Henden: Bird Bar's hidden bar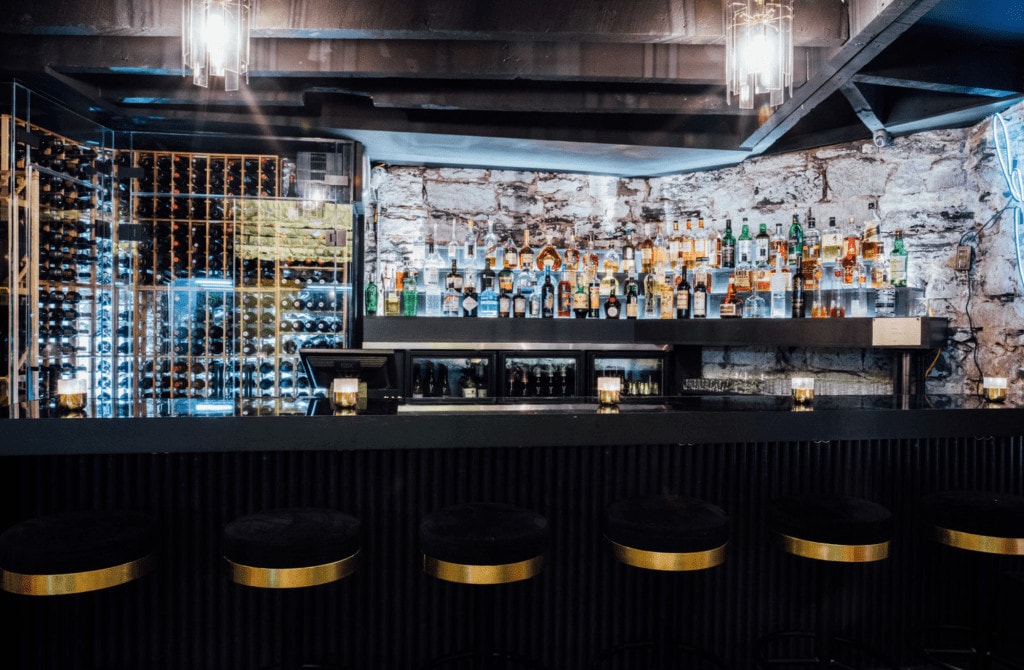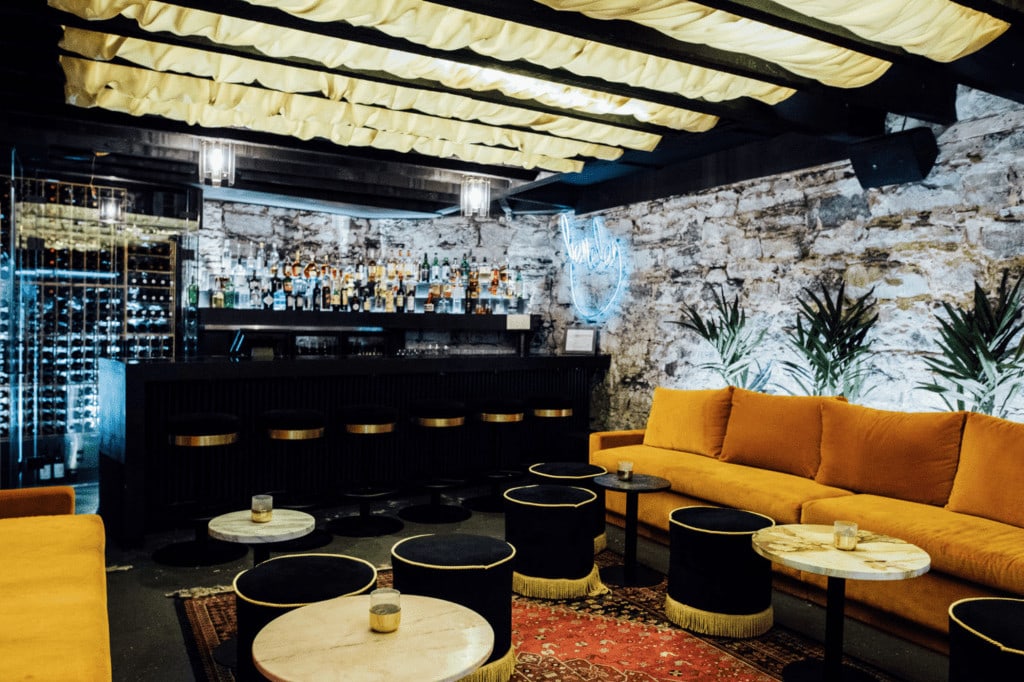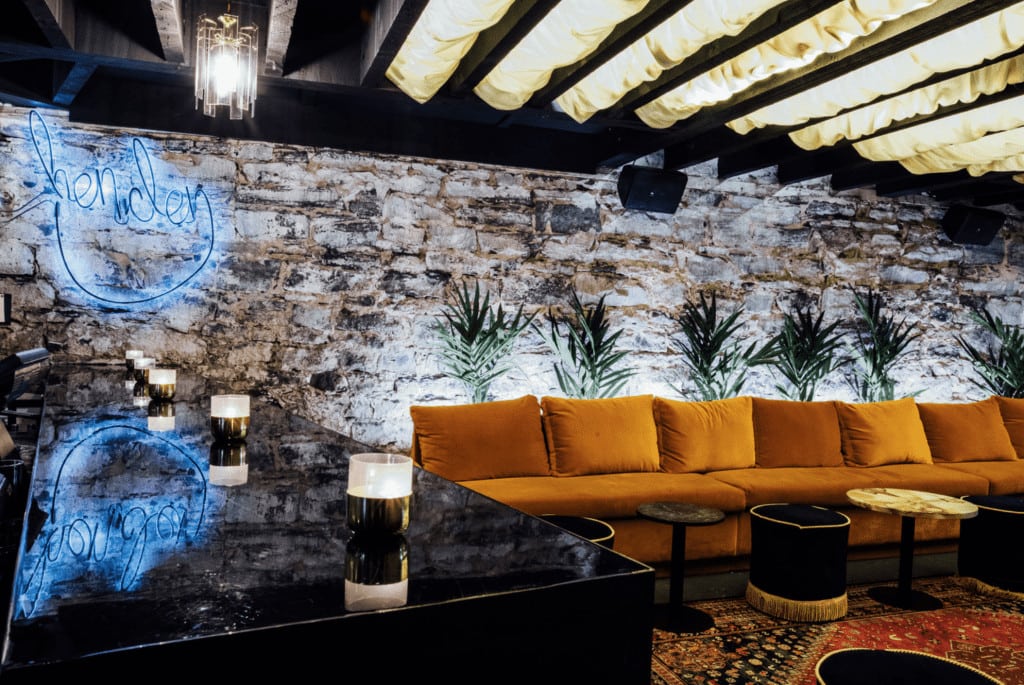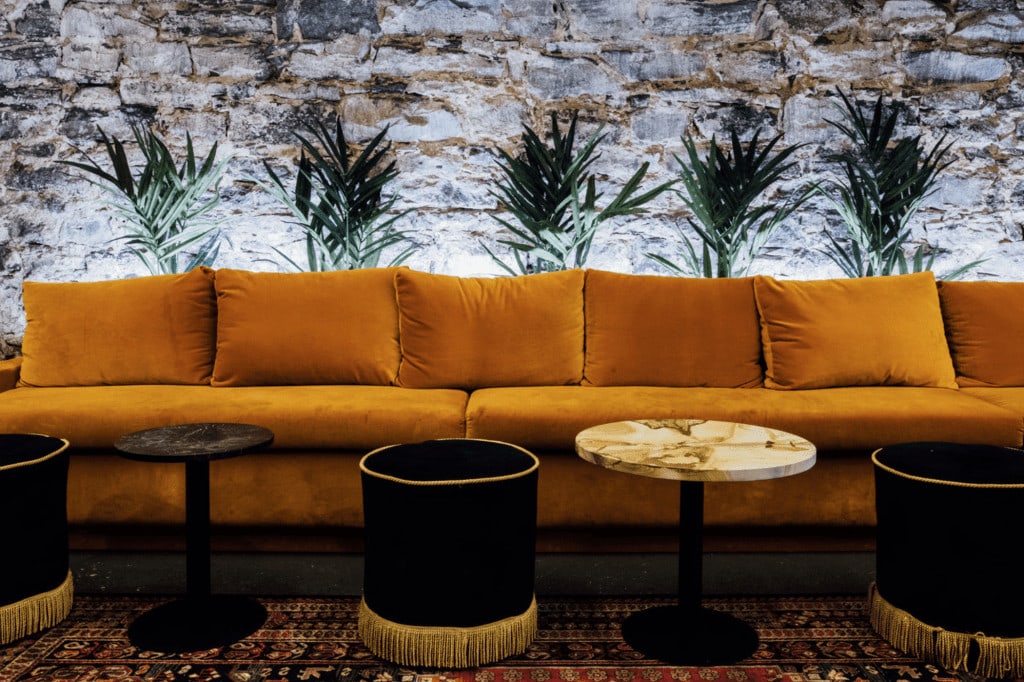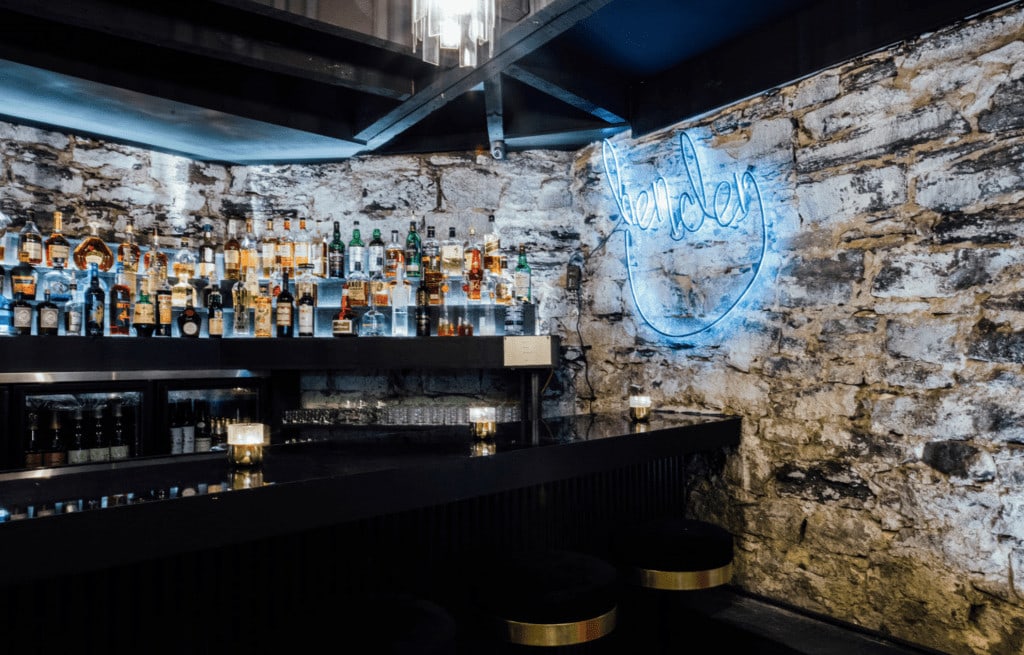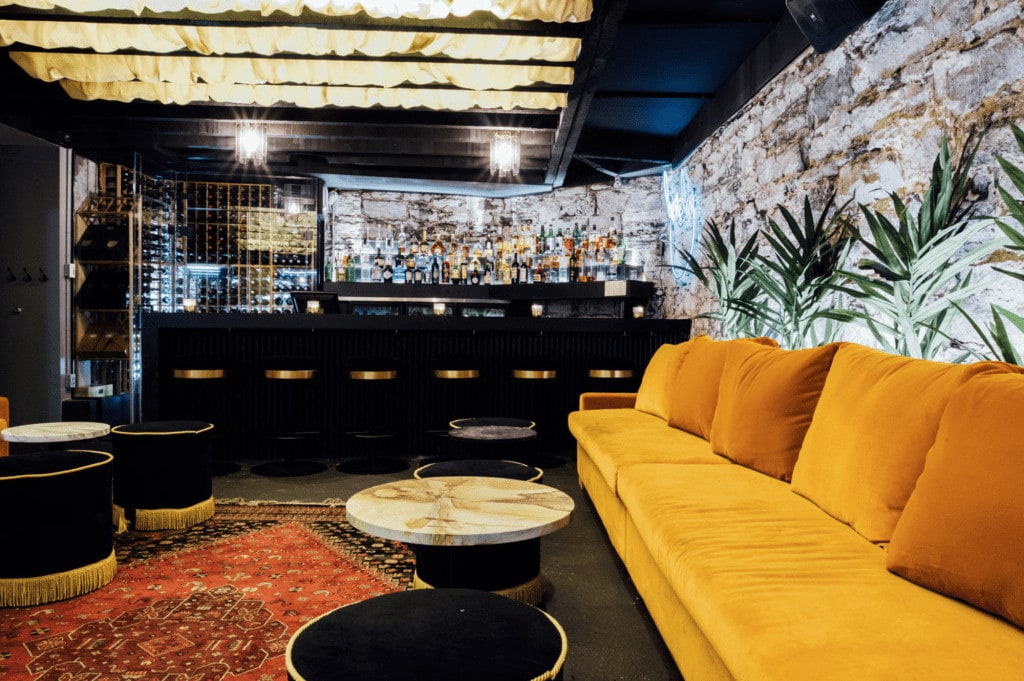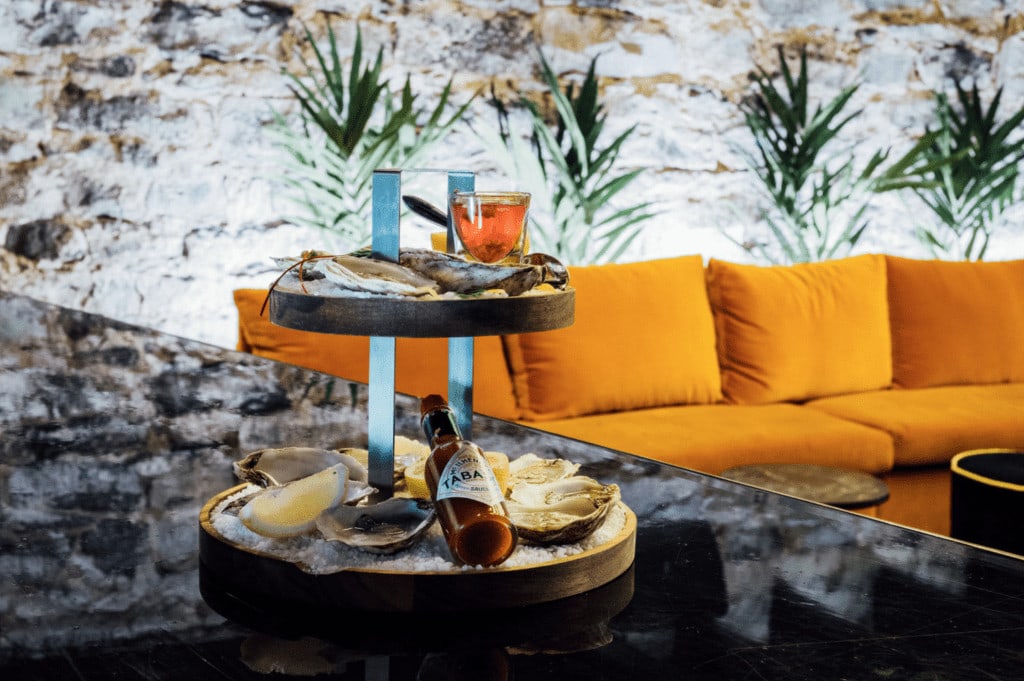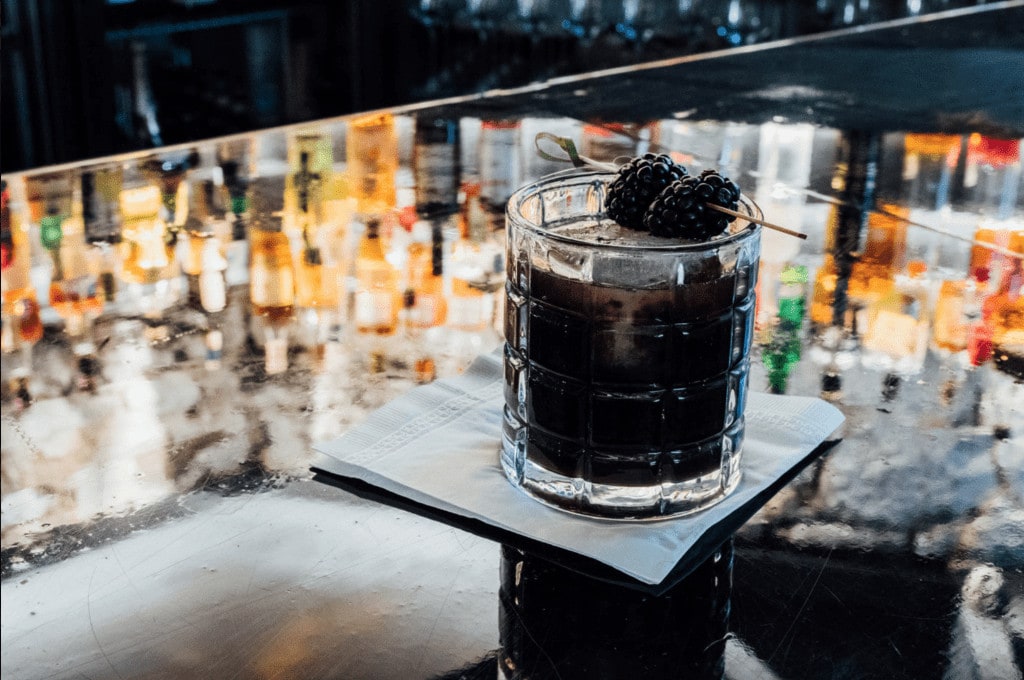 Henden

Monday: Closed
Tuesday: Closed
Wednesday: Closed
Thursday: 7:00 PM – 2:00 AM
Friday: 7:00 PM – 2:00 AM
Saturday: 7:00 PM – 2:00 AM
Sunday: Closed

Henden is the hidden bar at Birdbar that opened on February 9, 2017. Henden Bar welcomes you in a splendid decor, whether you want to have a drink before your meal, a cocktail with a bite to eat, or to finish the evening.
You may know Kimberly Lallouz from her catering business Miss Prêt à Manger, her restaurants Resto-bar Monsieur and Bird Bar, her TV show Zeste or one of the many projects this energetic woman is passionately involved in! The entrepreneur opened Henden Bar with her first business partner from Bird Bar, a long-time friend, entrepreneur and business owner with whom she worked at the Times Supper Club many years ago.
Created in collaboration between the Gauley Brothers and Kimberly Lallouz, the Griffintown bar both impresses and surprises! It's a beautiful, original and cozy hidden bar. It is also on our list of the most beautiful bars in Montreal. "It all started with a piece of fabric, one of the colours, this burnt orange colour. We also found a room in the Playboy Mansion that we loved, and we were inspired by it! The goal was to create something different from the Bird Bar and have the two places complement each other." Henden Bar is reminiscent of the 1970s Playboy Mansion, with a mysterious, Moroccan twist.
To drink, they offer the same many champagnes from Bird Bar and the restaurant's wine selection. The establishment's cocktails are house-made and thought up by the team. The menu at Henden is in the same vein as the Bird Bar, but revisited. It was designed for the space: easy to eat with your fingers and goes well with cocktails. It features oysters, a caviar station, blinis, truffle macaroni bites, small hot dogs, and more.
Inspired by Williamsburg's praise, the 25-seat space is beautiful! Reservations are not available, but the room can be used while waiting for a table for the Bird Bar, to grab a drink and a bite to eat, or to end the night. "I love everything about the place! The Moroccan feel, the bar embedded in natural stone, the beautiful wine cellar built by my partner, the neon…!" We certainly love the original and chic decor. We also love Montreal's hidden bars so we're very happy to add it to our list.
Written by Sophie Monkman
Photography by Alison Slattery