Where to drink sake in Montreal: Our suggested addresses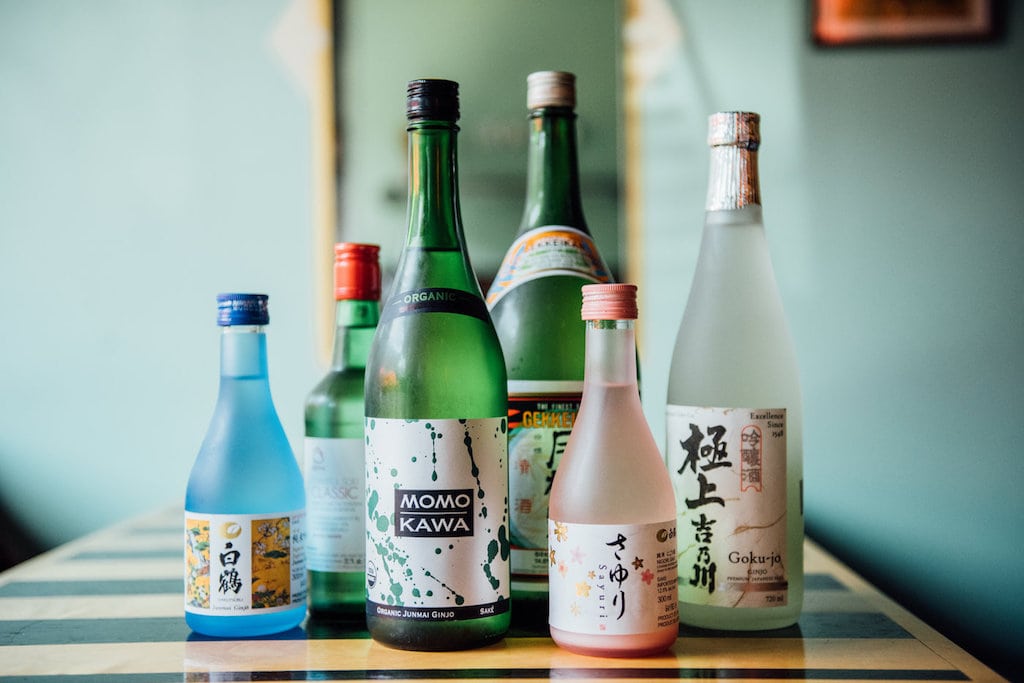 Many people consider sake – a Japanese drink made from the fermentation of rice – to be the equivalent of wine. Although both can be enjoyed in good company and with a good meal, sake, served hot or cold, is still quite unfamiliar to Quebecers.
As for its production, in the 3rd century in Japan, the priestesses had to chew the grain in order to saccharify the rice (make the sugar suitable for fermentation). It was then fermented with wild yeast. Over the centuries, sake gained popularity, especially through its inclusion in Shinto religious celebrations. Today, the production of sake has become truly democratic. After being collected, the rice grain is polished in such a way as to remove most of the outer layers enveloping the core of the grain, leaving the core composed largely of starch. It is then immersed in clear water and steamed. The rice grains are then transformed into sugar with the help of koji, a microscopic fungus. After a long process of alcoholic fermentation (similar to beer and wine), the preparation is pressed, filtered, clarified, pasteurized and then filtered again.
The most important step in making sake is polishing. The better the polishing, the more refined the sake. The degree of polishing is determined by the percentage of the original grain that has been removed during this stage. It is this measurement that is the basis for the classification of "rice beer". The most common is Futsu, used as a table sake. Then there is Honjoro (to which an external alcohol has been added) and Junmai (a pure rice sake without added alcohol). The level of polish of the grain is closely related to its cost due to its production method, but is not necessarily an indicator of a better bottle!
Moreover, there are five styles of this Japanese "wine". Genshu is not diluted with water. Nama is not pasteurized. Nigori is unfiltered and cloudy. Muroka is not charcoal filtered. Finally, sparkling sake is, well, sparkling.
Now that you're a sake expert (more or less), you'll no doubt appreciate this list that we've compiled of the best places to enjoy sake in Montreal. Refer to it for festive evenings when you want to do as the citzens of the Land of the Rising Sun do.
For other suggestions, we recommend our list of the best Japanese restaurants in town and the best places to eat sushi.
See on map
1101 Boulevard de Maisonneuve Est Montréal H2L 1Z6
1359 Avenue Greene Westmount H3Z 2A9
417 Rue Saint-Nicolas Montréal H2Y 2P4
399 Rue Notre-Dame Ouest Montréal H2Y 1V2
399 Avenue Laurier Ouest Montréal H2V 2K3
156 Avenue Laurier Ouest Montréal H2T 2N7
360 Rue Rachel Est Montréal H2W 1E9
630 Rue Cathcart Montréal H3B 3C4
1433 Rue City Councillors Montréal H3A 2E4
3568 Rue Notre-Dame Ouest Montréal H4C 1P4
4175 Boulevard Saint-Laurent Montréal H2W 1Y7
1844 Sainte-Catherine Ouest Montréal H3H 1M1
51 Rue Sherbrooke Ouest Montréal H2X 1X2
1002 Rue Saint-Urbain Montréal H2Z 1K6