The Best Fries in Montreal: Our favourite addresses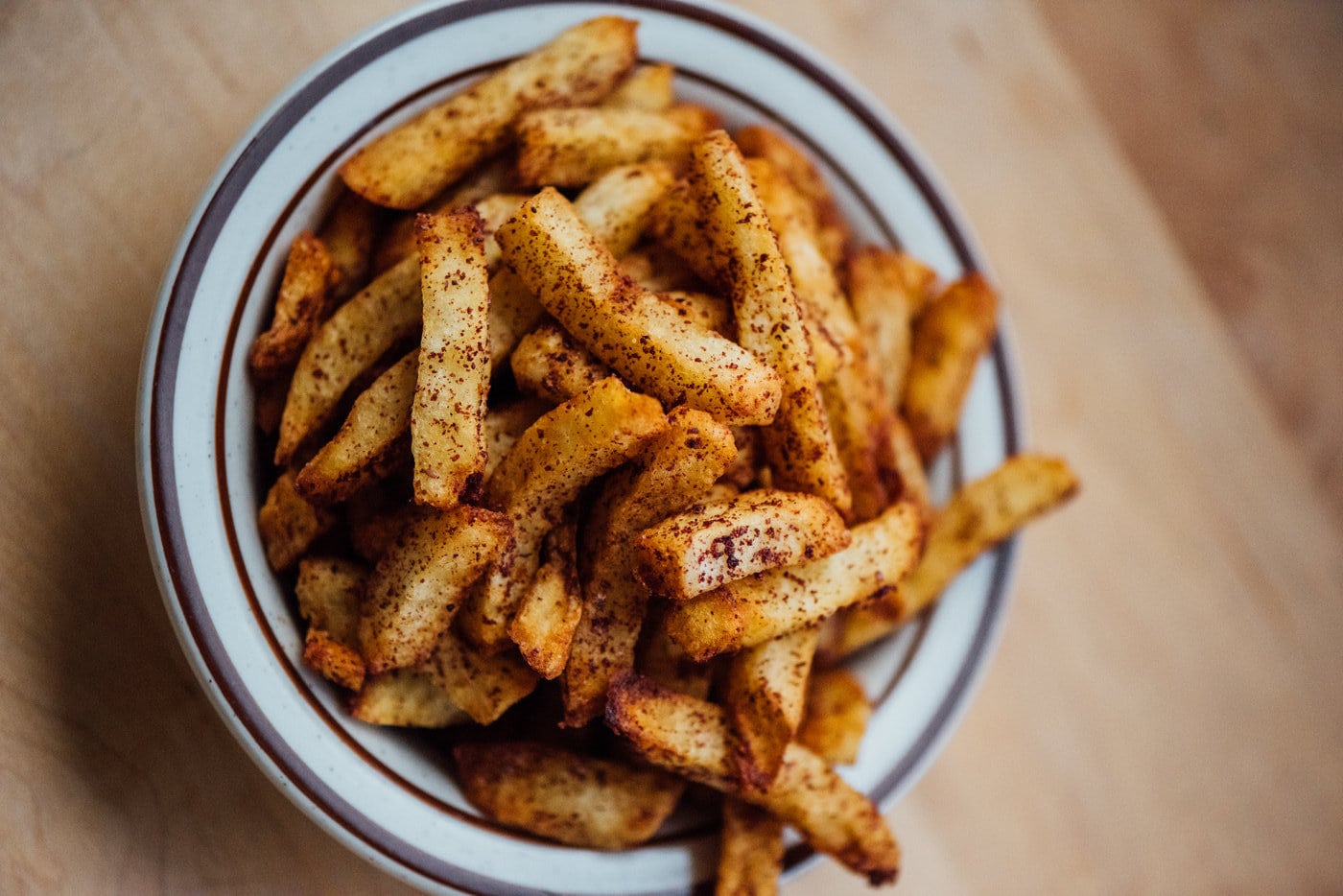 The "fry" is a potato cut into sticks and cooked in animal fat or vegetable oil. Some say it was born on a bridge in Paris, others on the banks of the Meuse in Belgium. Emblematic in both countries, its history is still a mystery. According to the French historian Madeleine Ferriere "The French fry is a daughter of street food. That's why it is difficult to establish her birth certificate".
In the end, not really knowing its origins has created several legends around the fry. For the French, the French fry also called "pomme frite pont Neuf" would have been invented by street vendors on the oldest bridge in Paris after the Revolution of 1789. "They offered fried food, hot chestnuts and slices of fried potato", says Madeleine Ferrière. For the Belgians, it was born in Namur, where locals would fish and fry their catch. But in the middle of the 17th century, during a hard winter, the river froze and the inhabitants chose instead fry fish-shaped potatoes (according to Pierre Leclerc).
In the end, no matter where the French fry comes from, the important thing is that it's been adopted. And here in Quebec, we are just as fond of this fried potato. It accompanies our steaks and burgers, it shines in our poutines, and satisfies our cravings accompanied by our condiments of choice.
The addresses on this list present amazing french fries! Even if we love the ones offered by la Belle Province and other chains, the addresses on this list present the best fries from independent Montreal restaurants.
Bon appétit!
See on map
2491 Rue Notre-Dame Ouest Montréal H3J 1N6
345 Rue Villeray Montréal H2R 1G8
3618 Rue Notre-Dame Ouest Montréal H4C 1P5
3180 Rue Fleury Est Montréal H1H 2R3
6956 Rue Drolet Montréal H2S 2T3
4105 Boulevard Saint-Laurent Montréal H2W 1Y7
5501 Boulevard Gouin Ouest Montréal H4J 1C8
5456 Rue Sherbrooke Ouest Montréal H4A 1V9
3927 Rue Saint-Denis Montréal H2W 2M4
1045 Avenue Laurier Ouest Montréal H2V 2L1
4177 Boulevard Saint-Laurent Montréal H2W 1Y7
2001 Rue Saint-Denis Montréal H2X 3K8
3041 Rue Notre-Dame Ouest Montréal H4C 1N9
760 Rue Charlevoix Montréal H3K 2Y2
1039 Rue Beaubien Est Montréal H2S 1T3
6966 Rue Saint-Denis Montréal H2S 2S4
95 Rue Jean-Talon Ouest Montréal H2R 2W8
54 Rue Saint-Viateur Ouest Montréal H2T 2K8
1155 Rue Sherbrooke Ouest Montréal H3A 2N3
969 Rachel Street East Montreal H2J 2J2