Thach: Refined Southeast Asian cuisine in Quebec City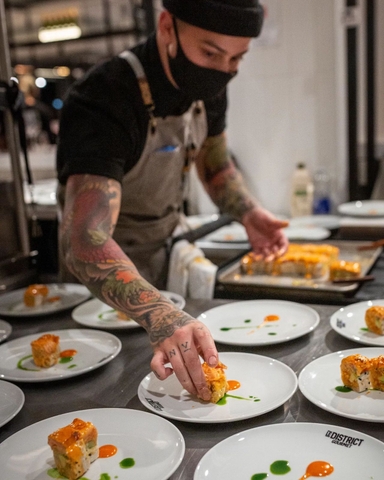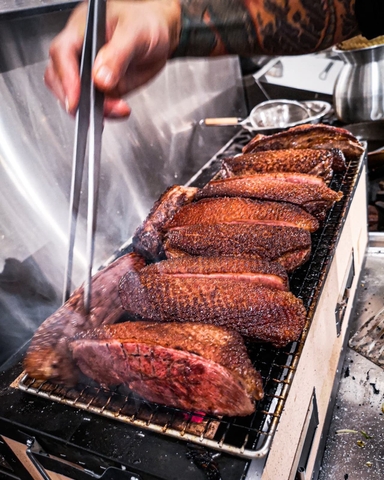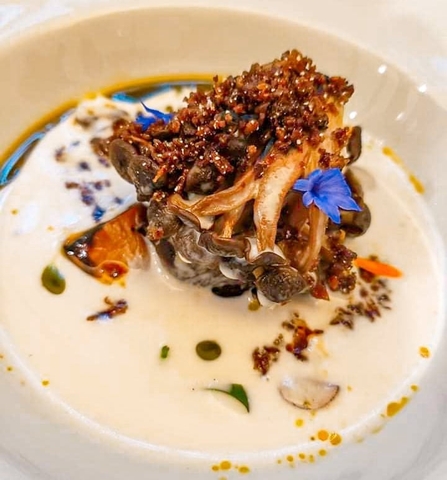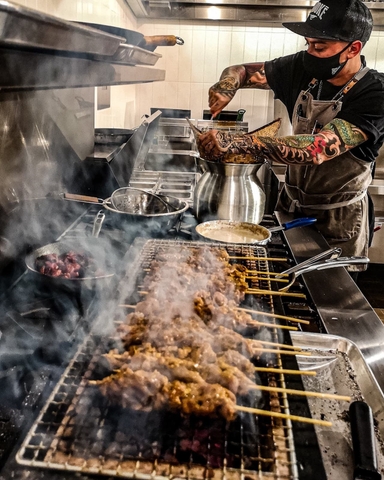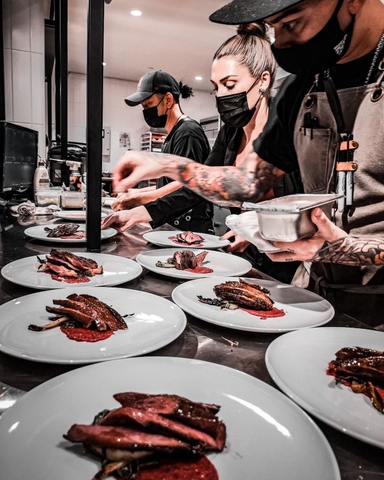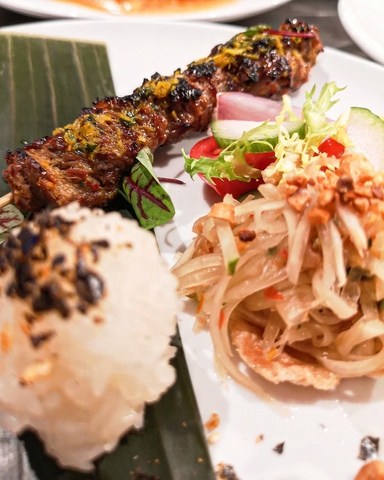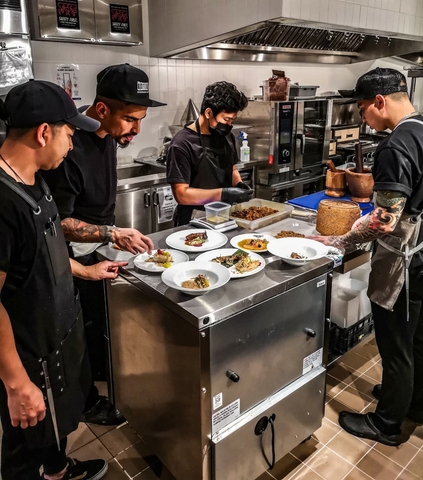 Restaurant Thach

Monday: Closed
Tuesday: 11:30 AM – 2:00 PM
Wednesday: 11:30 AM – 2:00 PM, 5:00 – 9:00 PM
Thursday: 11:30 AM – 2:00 PM, 5:00 – 10:00 PM
Friday: 11:30 AM – 2:00 PM, 5:00 – 10:00 PM
Saturday: 11:30 AM – 2:00 PM, 5:00 – 10:00 PM
Sunday: Closed


Owner(s) Phong Thach, Frédéric Phavorachith, Julien Phavorachith
Chef(s) Phong Thach, Frédéric Phavorachith, Julien Phavorachith
Opened 2021

Offers a tasting menu
Accepts mastercard, visa, cash, debit
11 Seats
Accepts groups
Is accessible
"Thach is family. We left our lives in Montreal to come and establish ourselves in Quebec City, which gives you an idea of how much we care about the project. We want, and we're going to succeed, in proving to everyone that Southeast Asian cuisine has its place in the world of fine dining." – Interview with Phong Thach, co-owner of Thach.
The District Gourmet is a gastronomic hub where local and international flavours come together. The food court seats more than 400 people and features nine open-kitchen restaurants, including Thach.
"The flavours of our ancestors with European techniques"
Thach offers a menu that showcases Southeast Asian cuisine. Chef-owners Phong Thach and Frédéric and Julien Phavorachith will proudly bring you the flavours of their childhood. "Fred and Julien's father is of Laotian and Thai origin, I was born in Vietnam with Cambodian origins. It is mainly these four cuisines that we work with at Thach. We work together every day to serve our customers dishes that respect the flavours of our ancestors while integrating European techniques."
The restaurant offers two menus. The first one is a street food menu, and is available if you sit in the common area of the District Gourmet. To experience the tasting menu, you'll have to grab a place at one of Thach's 11 counter seats. That's where you'll watch the magic happen!
Book at the counter for the full experience
"Our five-course menu evolves over time. We adjust it according to what's in season and what's available. The menu, which is offered and served in the common room, includes some of our signature dishes as well as classics of Southeast Asian cuisine. However, if you want to live the real experience, understand what we do, talk with us, have fun all night long, you have to book at the counter." In short, in Thach's kitchen, they prepare pad thai and spring rolls, as well as lobster tail and duck breast. The best of both worlds!
The team is impressive to watch in the heat of the moment. It quickly becomes apparent that we are dealing with a team of highly skilled cooks. It is important to mention that Phong Thach is also chef and co-owner of the Red Tiger, Frédéric Phavorachith worked for several years at Mercuri, and that his brother Julien worked in the kitchen at Foxy. These many years of experience in the kitchen are reflected in the dishes that the three chefs will serve you. You will be pleasantly surprised to discover delicate emulsions reminiscent of tom yum soup or green curry on your plate.
"I have surrounded myself with people I love to do what I love most in the world. My team is my family and if you come to eat here, you are part of it."
In promising you an experience full of flavour, bon appétit!
Written by Sophie Monkman
Photography by Thach