Three reasons to visit the new Nespresso boutique at Carrefour Laval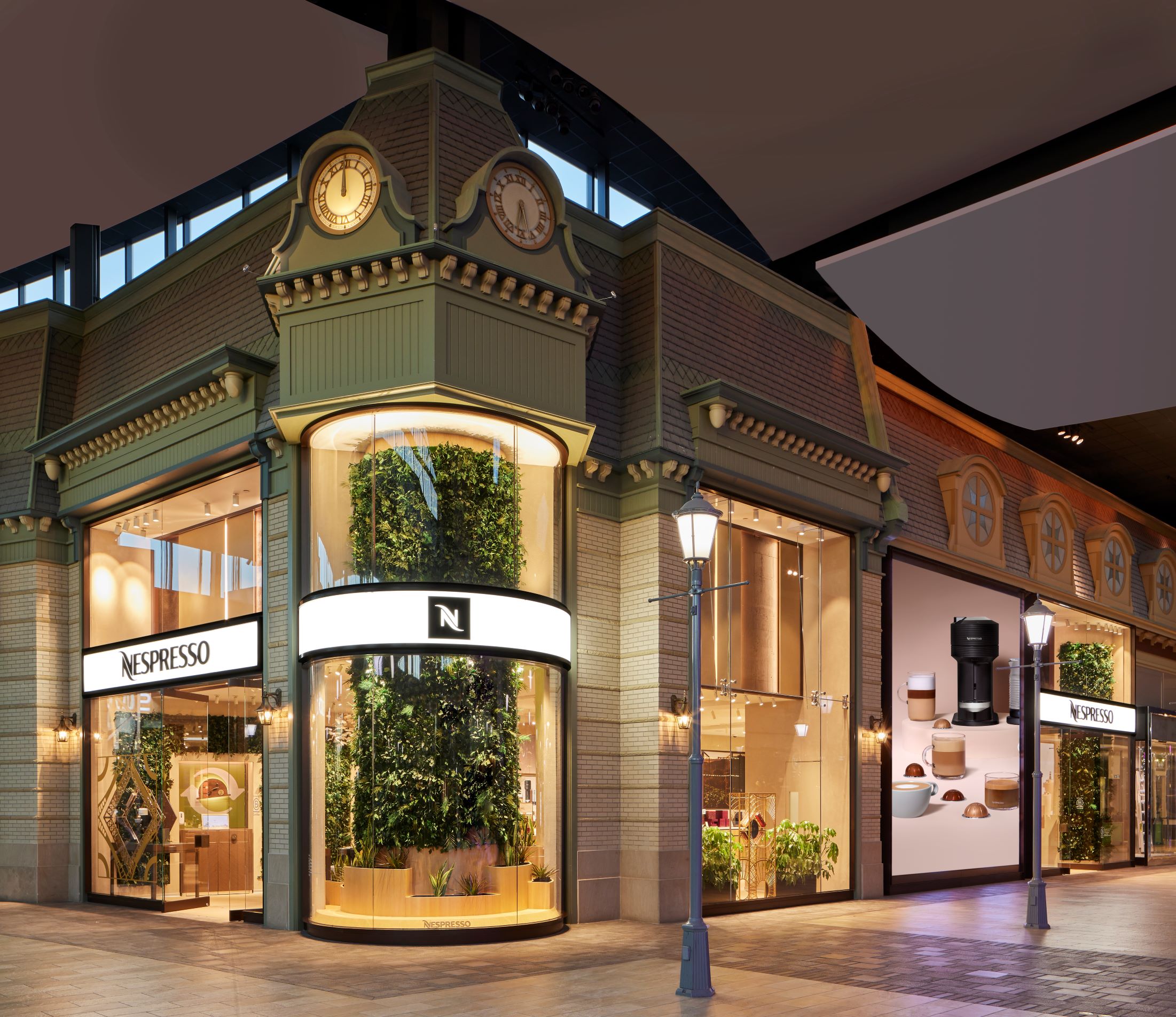 Nespresso has just unveiled its new boutique at Carrefour Laval, and it is definitely worth a visit!
The magnificent boutique offers a new concept that is unique in the country: Nespresso has redesigned the space from A to Z to make it its flagship boutique in Canada.
What's so special about the boutique? We've summed it up in three points!
1. A new self-checkout system
A first point not to be overlooked as the holiday season approaches and shoppers fill the malls: the Nespresso boutique at Carrefour Laval offers several innovations to simplify and improve your shopping experience.
You can choose your own capsules at the self-service counter and quickly complete your purchases with the help of self-checkout points of sale. This is the very first Nespresso boutique in North America to offer this self-service system!
Of course, you can also place your order online and pick it up at the boutique in no time.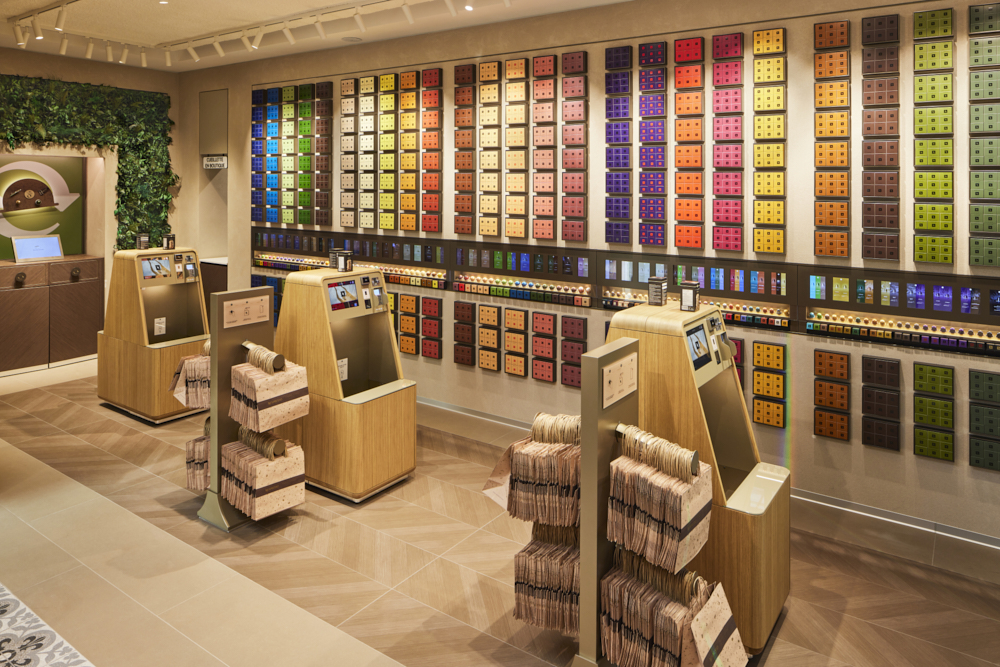 2. It's the perfect place to find accessories or personalized gifts
Of course, the boutique offers the full range of Nespresso machines, accessories and capsules, but that's just the beginning!
Looking for a unique gift for a coffee lover this holiday season? The boutique offers you the possibility to laser engrave a personalized message on various accessories: coffee cups and glasses, travel mugs, and more.
Sunday baristas will also have a great time with the foam printer, where you can create your own latte art masterpieces.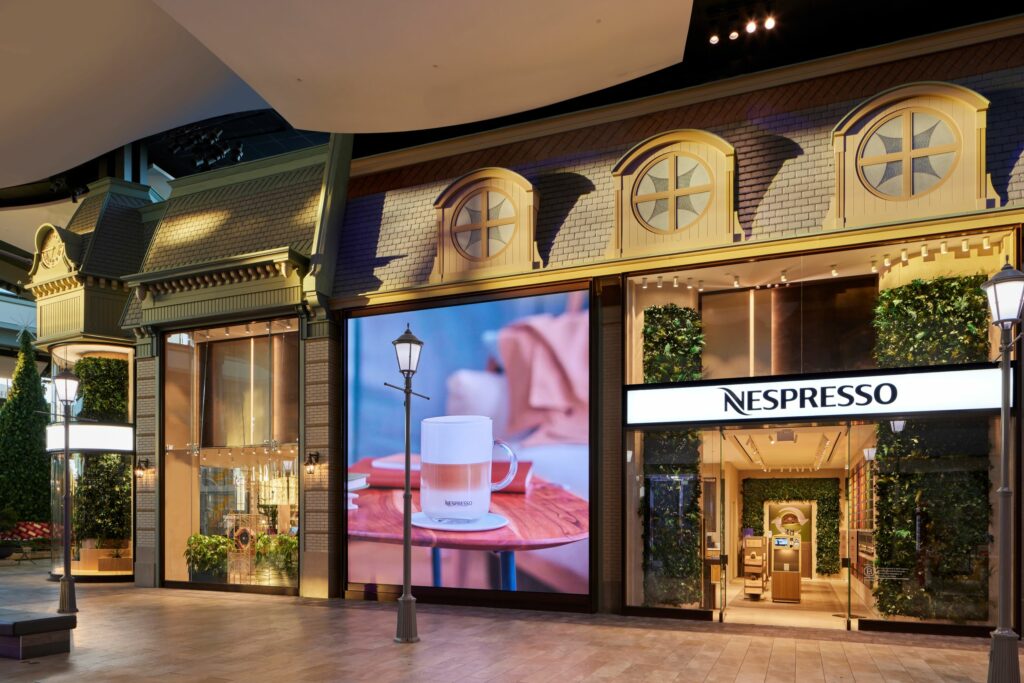 3. An immersion in the world of coffee
If you want to extend your visit and learn a little more about the world of coffee, you are in luck! To begin, the Coffee Bards offer free tasting workshops and will be happy to show you a few recipes to try at home.
Afterwards, try the Oculus, a virtual reality headset that will transport you to a Nespresso coffee farm, where you can observe the daily life of the farmers.
Curious about what happens to used capsules when you return them to the boutique? Visit the dynamic recycling area to discover the entire process. Also, did you know that Nespresso was recently certified "B Corp" for its commitment to sustainability?
To top it all off, a piece by Montreal ceramist Pascale Girardin hangs over the boutique, adding a beautiful local touch to the experience.
Simply put, the new Nespresso boutique is an experience unto itself, and one you should not miss!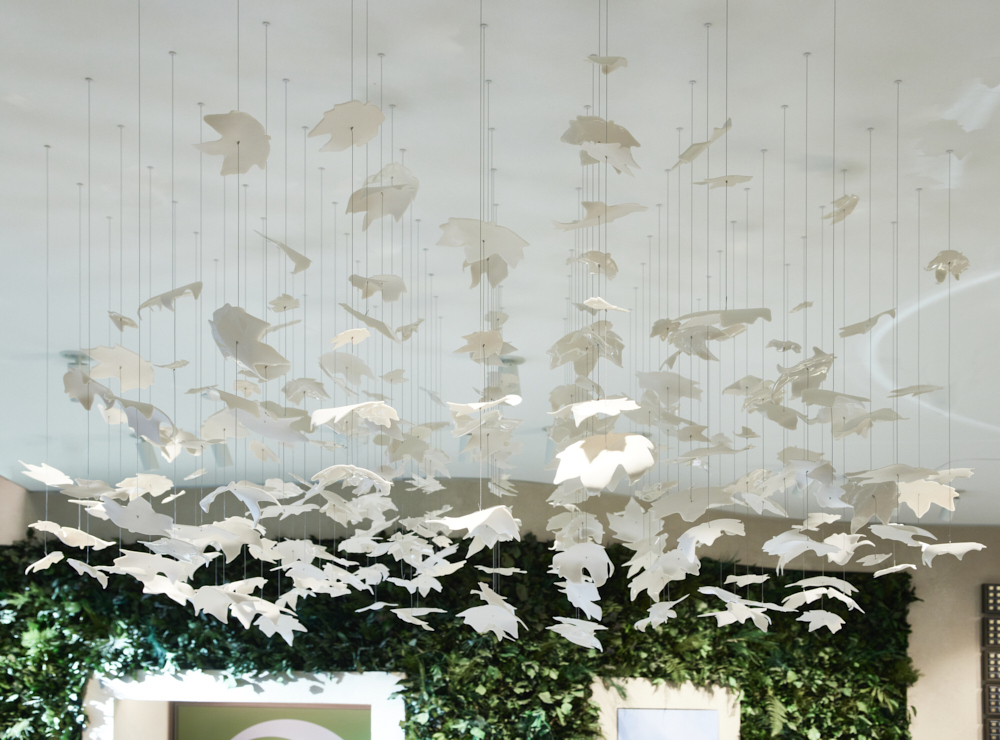 To get there:
Flagship Boutique Nespresso
Carrefour Laval
3003 Carrefour Blvd.
Written by David Badiane
Photography by Nespresso