Culinary Presentations With Montréal en Lumière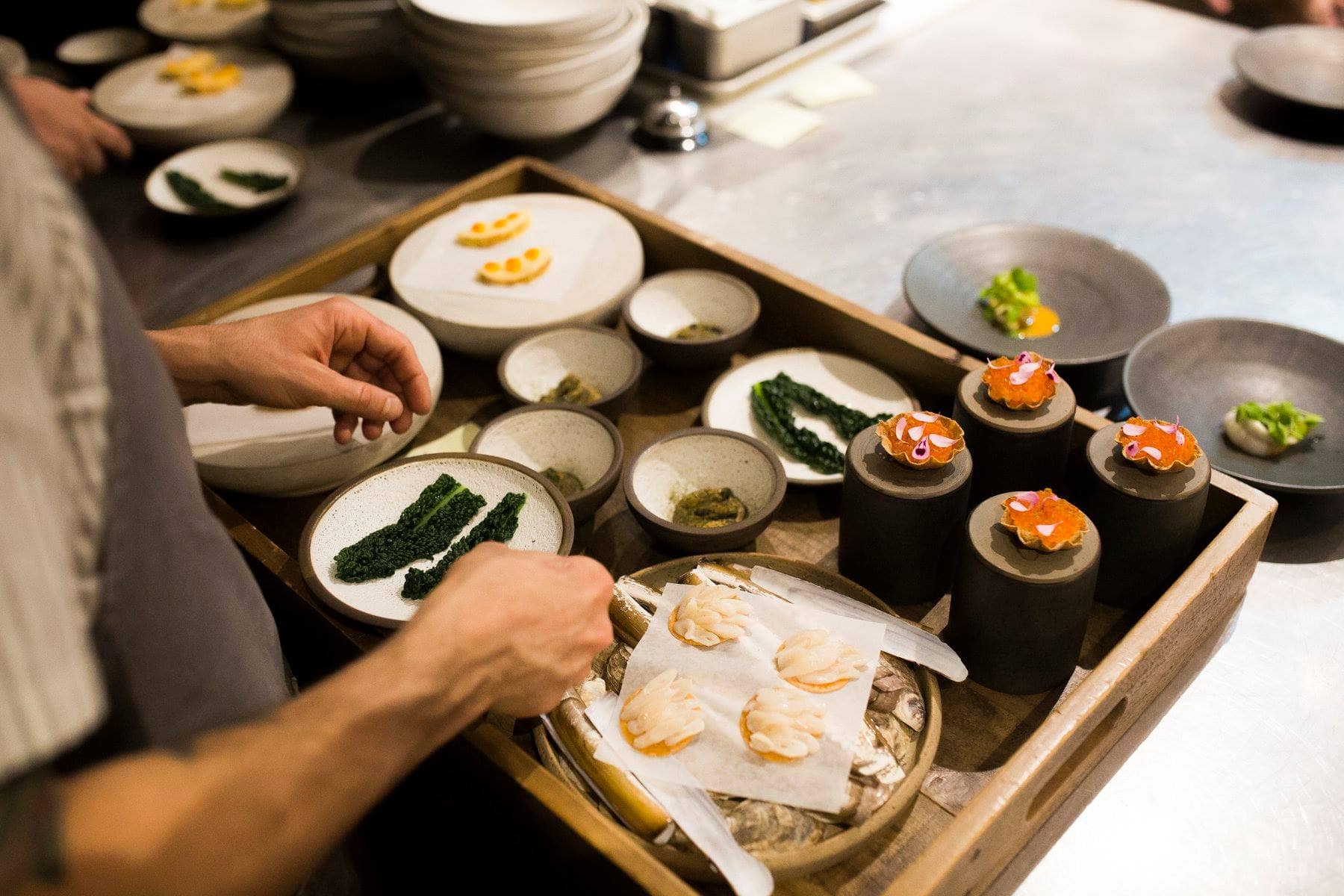 Montréal en Lumière is about more than just celebrating this beautiful city! The festival is encouraging the public to learn about the fascinating histories and cultures that are foundational to the Montreal, including the amazing culinary scene. The festival will be hosting 6 presentations given by culinary and cultural experts, each one focussing on a different aspect of the culinary landscape.
Social Gastronomy In Quebec – On February 21st, join John Winter Russell, Jean-Francois Archambault and The SAQ! They will host an interesting discussion on the social gastronomy of Quebec and how the distinct culinary culture shapes the Quebec Identity. This talk will be held at L'astral at 8pm.
Public Discussion – Come to Salle Gourmand at 2:30pm on February 23rd to hear Jean-Philippe Tastet and Josée Di Stasio share their expert perspectives on the industry. Learn about how the city's culinary world works, how it is changing, and what this means. Here, you will also be able to get a signed copy of A la Soupe, Di Stasio's brand new cookbook!
Latte Art – If you are a lover of coffee and latte art, come visit Salle Gourmand on February 23rd and 24th! Maxime Richard from Cafe Pista and coffee professionals from Touchée coffee shop will be sharing an informative presentation on latte art! This conference will amaze you with the blossoming trend that is taking over coffee culture. After a presentation on the history and intricacies of latte art, guests will witness a live demonstration of the skill!
Instagram and Gastronomy – Everyone knows how intertwined dining and Instagram are. How else are you supposed to know what's good? Sit in with Elise Tastet (Montreal culinary expert), Camille Becerra and Antonin Mousseau-Rivard, and learn all about Instagram and #Food. How does Instagram influence the restaurant industry? #Food is one of the platform's most used hashtags, so why not gain a complete understanding of this phenomenon! This Montréal en Lumière event will take place on February 25th at the Blumenthal, Maison du Festival. Tickets will be selling for 45$ per person!
Grilling the Critic – Learn about what it really means to be a food critic at L'astral on February 28th at 7:30pm. Montréal en Lumière is hosting a special Grilling the Critic conference! Join celebrated local food critic Jean-Philippe Tastet for an inside look into the food critic lifestyle and the Montreal culinary scene. He will be offering wise words on culture, cuisine, and the Canadian culinary identity. Tickets for this event will be 20$ per person.
Supreme Citrus! – Come explore the season's best flavour: citrus! The Supreme Citrus conference will be held on February 28th at 6pm at Agora Hydro-Quebec. We all know that citrus fruits are a winter essential. Fresh flavours and high quantities of vitamin C… but how much more do we really know about them? At this conference, you'll be able to uncover the hidden wonders of citrus fruits. Learn about whether we can grow them in Quebec, their secret benefits and various cultural significances. We're not just talking about lemons and oranges here- picture Buddha's Hand, Sudachi and Yuzu as well. This event will be hosted by the brilliant Luc Brouillet, Vyckie Vaillancourt and Gilles Herzog.
See you at Montréal en Lumière!
Written by Sydney Carter