Clandestino : New 'hidden bar' dedicated to Mezcal & Tequila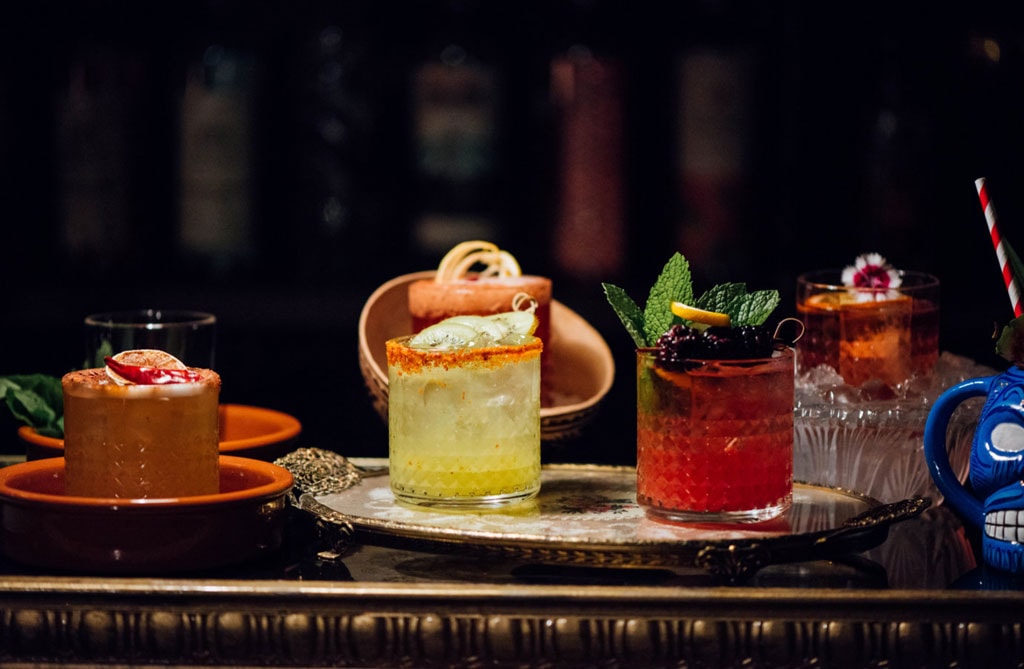 Clandestino is a new bar, tucked away in Vieux Montréal. This is quite an original space, serving a wide variety of Mezcal and Tequila waiting to be discovered.
Clandestino is not just a bar but a hidden bar and only opened its doors at the beginning of November 2017. The name Clandestino refers to the 'speakeasies' (illegal bars that were all the rage in the States during the Prohibition period). The owners of these places were said to ask their clients to « speak easy » when asking for alcohol so not to attract attention.
It can be surprising to discover that Clandestino is located inside Boho, an existing hidden bar. To be more precise, Clandestino is in Boho's basement and Boho is adjacent to Venice MTL.  « Given our Latin fondness for liquor, we wanted to find a name that was catchy but not corny, » says the owner Charles Mancea. The basement of the building had a bar license and the space was not being used. Clandestino has been designed to complement Boho and Venice MTL, again with a different atmosphere and style. The surroundings in Clandestino are comfortable and quiet. There are about 30 seats and the baroque decor includes many sumptuous fabrics, carpets, armchairs and several antique pieces. Clandestino screams wealth and is a tip-of-the-hat to the culture of 'speakeasies'. Charles is behind the interior design and the guests are mostly seated on comfortable armchairs or on the few seats at the small bar.
« Clandestino is really about offering Mezcal and Tequila. We are the only place in Montreal to offer so many and we have more than 100 varieties, mainly from private imports. We also want to be a place where people can learn and discover these in a completely different setting. »
Clandestino lists a wide variety of Mezcal and Tequila. They can be tasted in trio trays « nobody has a tasting tray like ours », per ounce or by the bottle. For those of us with more limited budgets, Clandestino also offers flavourful cocktails made with Mezcal or Tequila – « we have really aimed for original cocktails, and there are 15 different kinds of salt ». Alexandre Valois-Pacheco has created these cocktail recipes that are very diverse, both in taste and presentation – thank you for the invitation.
« There's something really different about Clandestino, surely because of the many Mezcals and Tequilas? »  What we like about Clandestino is the contented way you feel, thanks to the surroundings like the relaxing armchairs and excellent cocktails. We also appreciate being served Dobel Dimante, our favourite Tequila. Clandestino is certainly a great place to indulge and be spoiled.
Written by Kashanti Sandy