Casino Jardin-bar-terrasse: Montreal's standout terrace and outdoor entertainment venue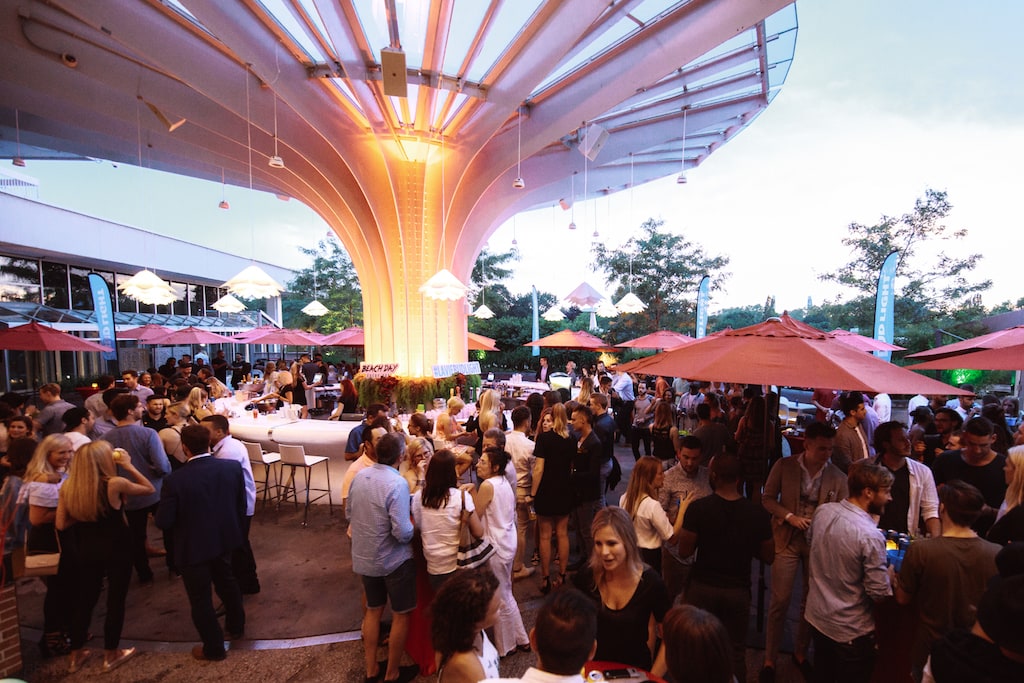 Casino Jardin-bar-terrasse — Sponsored Article
With the arrival of summer, everyone in and around Montreal is on the look-out to make the most of the warm weather, especially during our beautiful summer evenings. The Casino Jardin-bar-terrasse is truly the ideal place to come for a drink with friends and soak up the special atmosphere that is only found here.
One of Montreal's best-kept secrets, the Casino's terrace is entering its second season and has come up with some unique suggestions for this year's summer fun. Jardin-bar-terrasse is impressive. From the moment you arrive, the grand circular bar placed in the heart of the Casino's patio captures your attention, as does the giant, illuminated parasol that covers much of the space. The area is vast and has quite an extraordinary feel about it – it sweeps you up and you really do want to party, enjoy special occasions, and leave with unforgettable memories.
During the day, Jardin-bar-terrasse is about basking in the warmth under an open sky but come dusk, the magical lighting beckons you to join in the good times. Throughout our warm evenings, the Casino's Jardin-bar-terrasse is where it happens – it's lively! Whether you want to dance the night away or just drink cocktails and be part of the fun, it's all possible! And the good times continue with the unforgettable ComediHa! comedy evenings, the crazy BBQs each Saturday and their party evenings every Friday and Saturday!
If you love comedy, you need to make a diary note for all Thursdays between July 5 and August 23 to come and watch the free shows from ComediaHa!, featuring Maude Landry, Pierre-Luc Pomerleau and Sèxe Illégal. There are two shows on these evenings, starting at 7 and 9pm.
On Fridays and Saturdays, Jardin-bar-terrasse presents the enchanting 'Evening under the Stars', beginning at 9.30pm, and you are treated to live musical performances and there's a dance floor to try out your best moves! The evening winds up with a fireworks display. It continues ….. on Saturdays only, Jardin-bar-terrasse puts on their weekly 'Barbecues en folie' from 5 to 9.30pm. This transformation into a fantastic bbq space is a great deal for the price. For $38, there is a variety of delicious food to enjoy in this festive open-air atmosphere and as the sun starts to set, the view is quite breathtaking. It is a magical place!
This wonderful haven of summer on Île Sainte-Hélène ends every week in style, proposing a Sunday bar formula that welcomes you after 1pm. Come and relax with a chilled Sangria in the comfortable surroundings of Jardin-bar-terrasse, or celebrate that special occasion. This is a space for these and so many different kinds of get-togethers!
Montreal has much to be thankful for in the summer and Jardin bar-terrasse is definitely part of this summer scene. It is a surprising venue in many ways that offers an exceptional festive atmosphere, a wonderful cocktail list and the diversity of events alone guarantees that you will enjoy yourself. Casino de Montréal's Jardin-bar-terrasse is yours to discover, come and make your own summer 2018 memories here!
Written by Inès Duguen