Where to Eat Late: Montreal's best "late-night eats"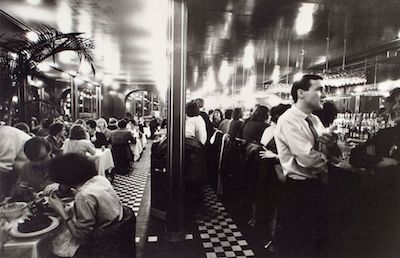 These bars and restaurants are places where the kitchens close later than usual!
Ever been stuck late at night wondering where to go for a good bite to eat?
It is often difficult to find a restaurant where you can get served after 11pm. With service ending most of the time before midnight, we often wonder where to go to satisfy those late-night cravings.
This list is for Montreal's night owls, for those who are coming out of the theatre or a concert and want a bite to eat, for those working in the restaurant industry who finish late, or for those who are out on the town and don't want to cook themselves a late-night meal.
And no! Fast food is not your only option late at night! We're here to help you with a selection of addresses which offer great food at any hour of the night; various Montreal Institutions, izakayas, bars, breweries and restaurants of all kinds.
Our list of bars and restaurants where to eat late, or Montreal's best "late night eats":
6512 Avenue du Parc Montréal H2V 4H9
4450 Rue Notre-Dame Ouest Montréal H4C 1S1
4857 Avenue du Parc Montréal H2V 4E7
1039 Rue Beaubien Est Montréal H2S 1T3
989 Boulevard Saint-Laurent Montréal H2Z 1J4
425 Rue Mayor Montréal H3A 1N9
95 Rue Jean-Talon Ouest Montréal H2R 2W8
115 Avenue Laurier Ouest Montréal H2T 2N6
5001 Rue Notre-Dame Ouest Montréal H4C 1T2
4869 Avenue du Parc Montréal H2V 4E7
3927 Rue Saint-Denis Montréal H2W 2M4
4105 Boulevard Saint-Laurent Montréal H2W 1Y7
1234 Avenue du Mont-Royal Est Montréal H2J 1Y1
5501 Boulevard Gouin Ouest Montréal H4J 1C8
4328 Boulevard Saint-Laurent Montréal H2W 1Z3
1290 Rue Beaubien Est Montréal H2S 1P9
107-1008 Rue Clark Montréal H2Z 1J9
994 Rue Rachel Est Montréal H2J 2J3