The best restaurants in Chinatown: Our suggested addresses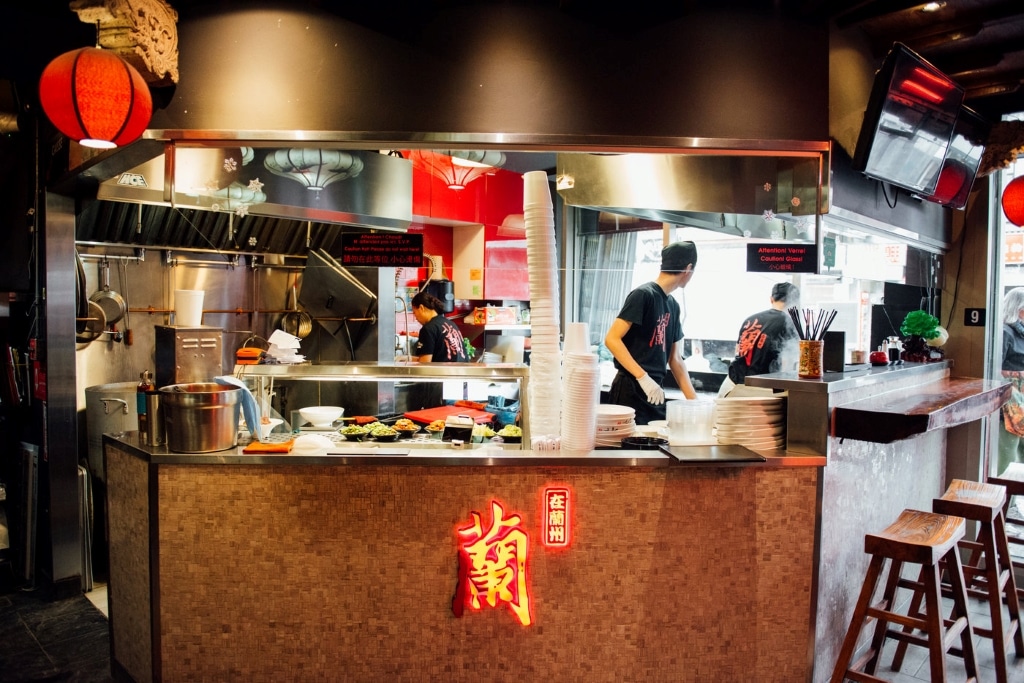 We have prepared a list of excellent addresses in Chinatown — our way of celebrating the Asian gastronomy concentrated in this neighbourhood.
Chinese cuisine is one of the most widespread in the world and one of the most varied. Depending on the region, there are different flavours and ways of doing things. Chinese gastronomy can be classified into eight major regional cuisines because of its rich diversity: Shandong (Lucai), Jiangsu (Sucai), Anhui (Wancai), Zhejiang (Zhecai), Fujian (Mincai), Guangdong (Yuecai), Hunan (Xiangcai) and Sichuan (Chuancai). These eight culinary arts are intertwined with the history of each region they are associated with.
Located in the Ville-Marie borough, in a quadrilateral bounded by Saint-Dominique, René-Lévesque, Viger and Jeanne-Mance streets, Montreal's Chinatown is the perfect place to enjoy a variety of Chinese culinary specialties. Whether you're looking for a quick bite to eat at Sun Yat Sen Square or a full-flavoured dining experience, there's something for everyone! With its pedestrian street and unique architecture, it is a particularly special place to discover, especially for the hungry looking for a place to eat. Stores, bars, grocery stores, restaurants of all kinds… As there is no lack of good addresses, we have compiled our favourite restaurants in Montreal's Chinatown to help you make a selection during your next visit. Bon appétit!
If you are a fan of Chinese cuisine, we suggest you take a look at our list of the best dumplings. You may also be tempted by our suggestions for delicious Tonkinese soups or by our selection of places where you can enjoy a comforting ramen.
Happy discoveries!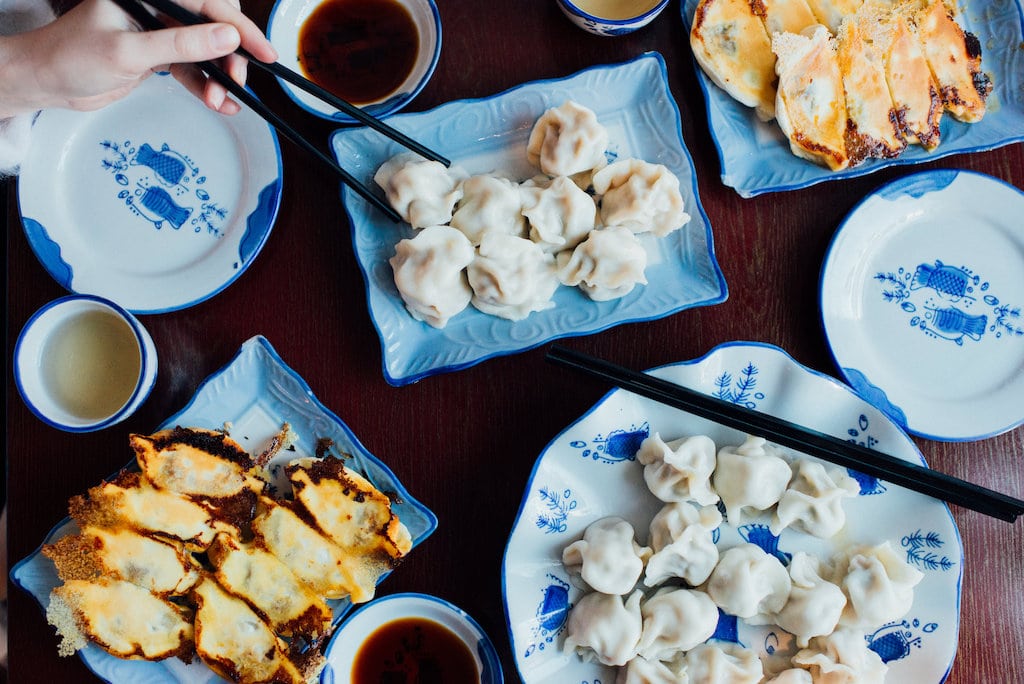 Mai Xiang Yuan is certainly one of the best dumplings and dim sum restaurants in Montreal. If you're looking for a casual, cheap and quick place to grab a bite, Mai Xiang Yuan is the place to go! The place offers all kinds of dumplings: meat, vegetarian, fish, and seafood flavours. PS: the restaurant also sells pre-cooked frozen dumplings to enjoy these delicious bites in the comfort of home!
1082 Boulevard Saint-Laurent
Montréal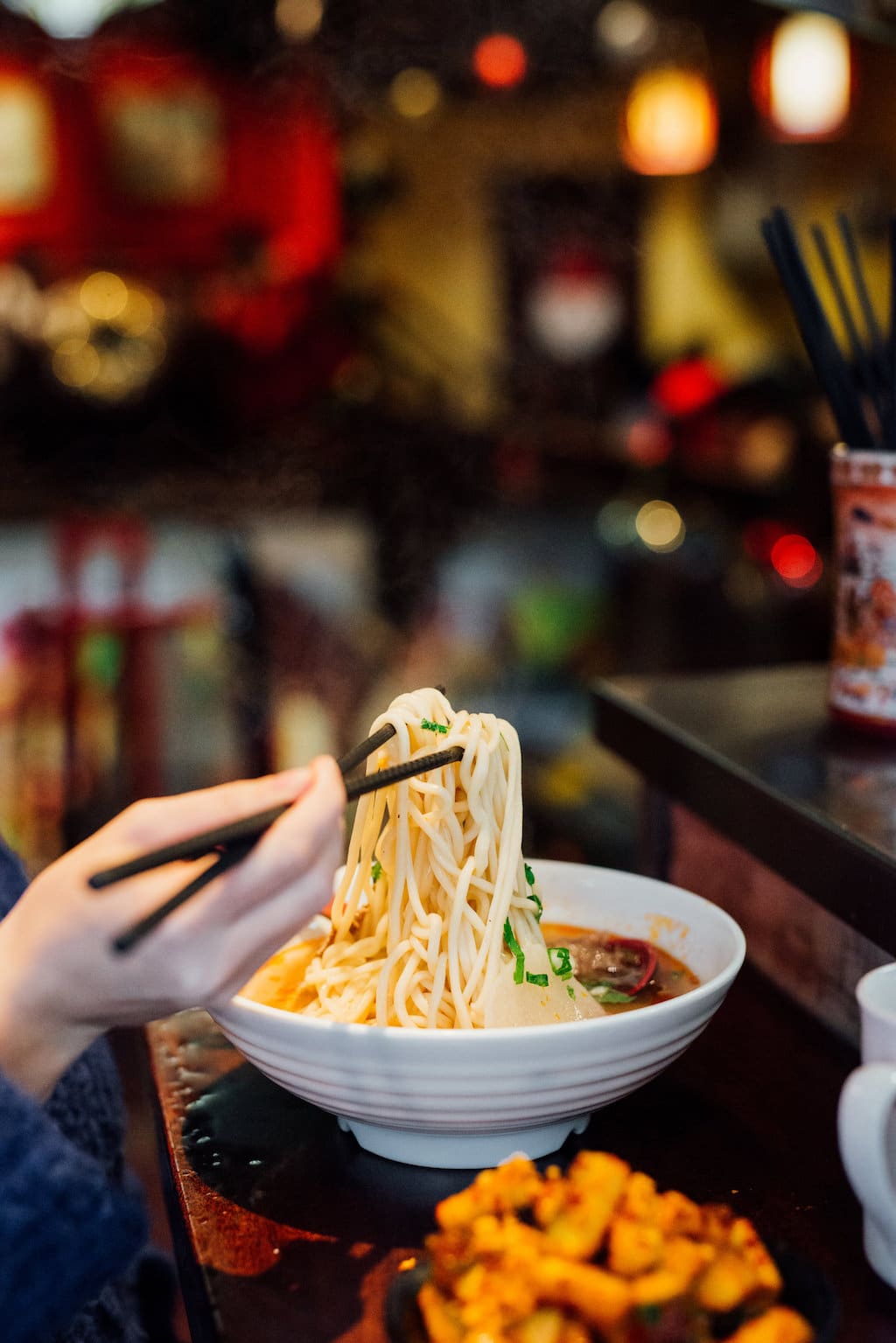 Lan Zhou's Noodles is by far one of our favourite places in town to enjoy delicious Chinese noodles made fresh. Despite the restaurant's modest appearance, the long line of hungry customers that often spills out onto the sidewalk is a testament to the quality of this address. The noodle-based bowls come in a few variations, including a vegetarian option and a selection of noodle sizes. The dish that regulars love is certainly the Lan Zhou beef noodle special, which comes in a beef broth and is topped with vegetables and thinly sliced beef.
1006 Boulevard Saint-Laurent
Montréal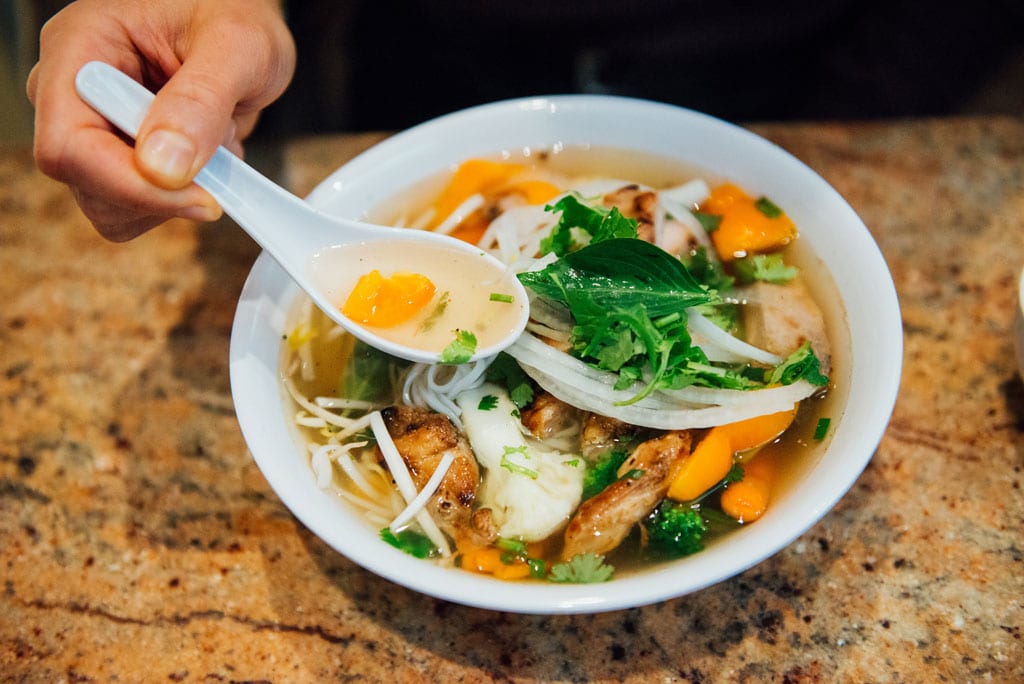 Pho Bang New York is a staple in Chinatown. Here, you can savour excellent Vietnamese dishes, including one of the best Phở soups in Montreal and other small dishes to share, all at affordable prices. No matter what you choose, one thing is for sure: you'll leave Pho Bang New York satisfied.
1001 Boulevard Saint-Laurent
Montréal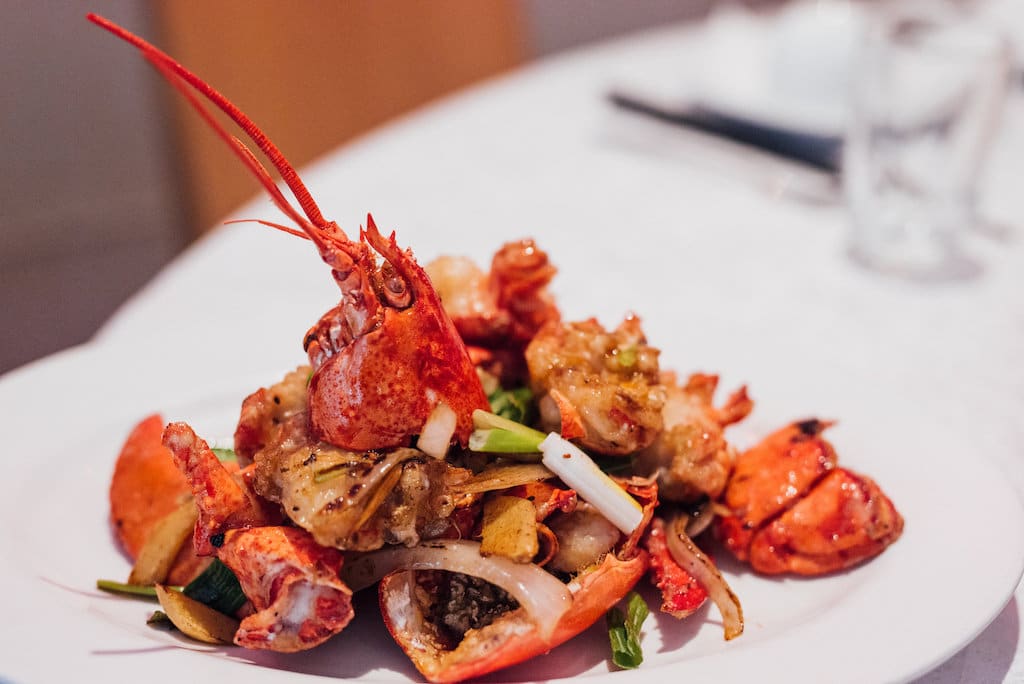 Mon Nan is a mainstay of Chinatown and is an absolute must if you haven't already been. Opened in 1982, the restaurant has been gaining in popularity ever since! It offers an impressive selection of classic and traditional Chinese dishes. The authenticity of the rich Chinese cuisine is at the heart of this place that treats its customers to salt and pepper shrimps, a very good Peking duck served with homemade pancakes, a sautéed gai lan (Chinese broccoli) and other traditional Chinese dishes.
43 Rue de la Gauchetière Est
Montréal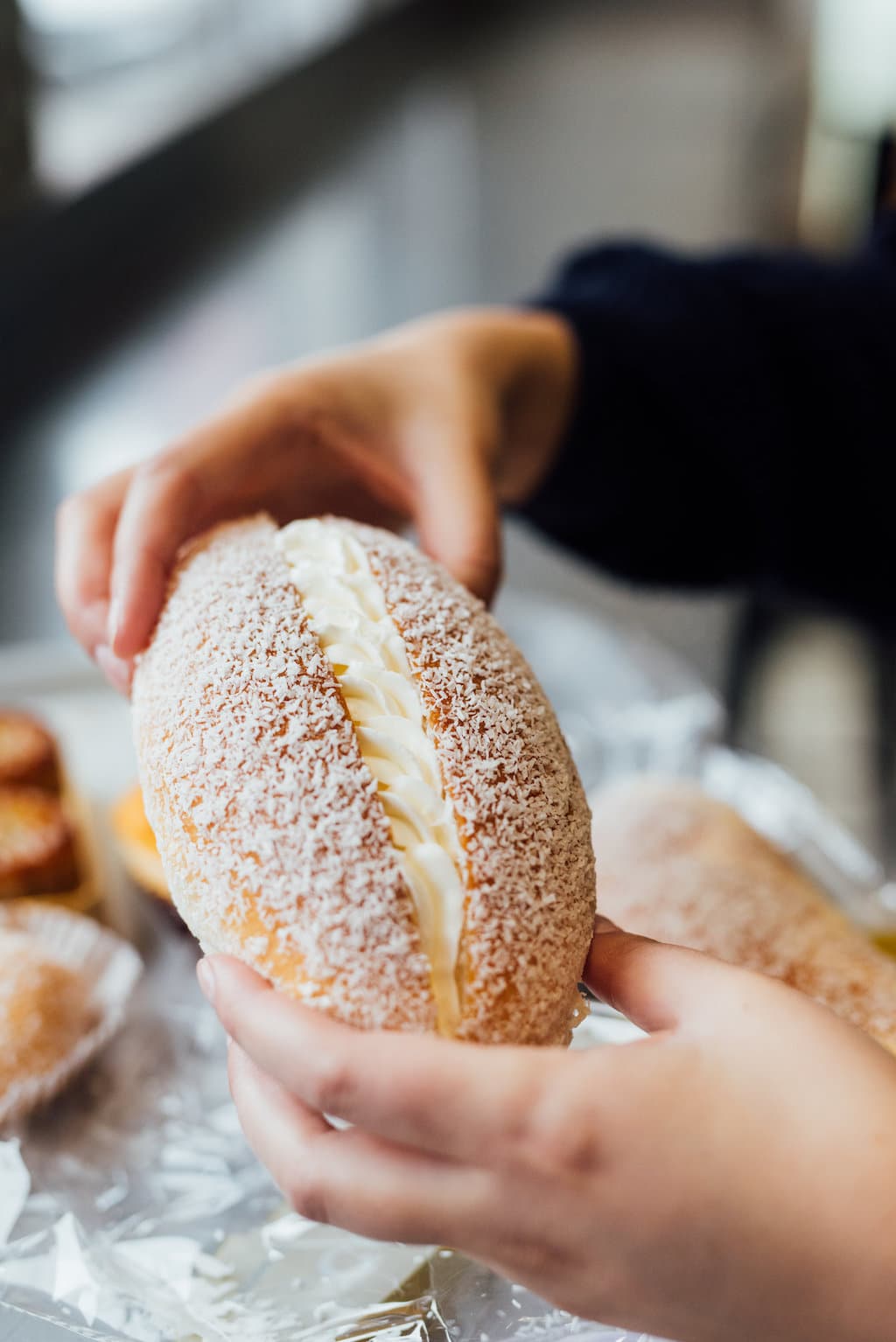 Pâtisserie Coco is much more than a traditional Hong Kong pastry shop. This small pâtisserie also offers a wide selection of unique creations, inspired by flavours from all over East Asia. Among these little delights, we can enjoy egg tarts "Hong Kong style", mochis, as well as a very good pineapple bun (which, ironically, does not contain pineapple). For Bubble Tea lovers, the house serves many different flavours.
2 Rue De La Gauchetière Ouest
Montréal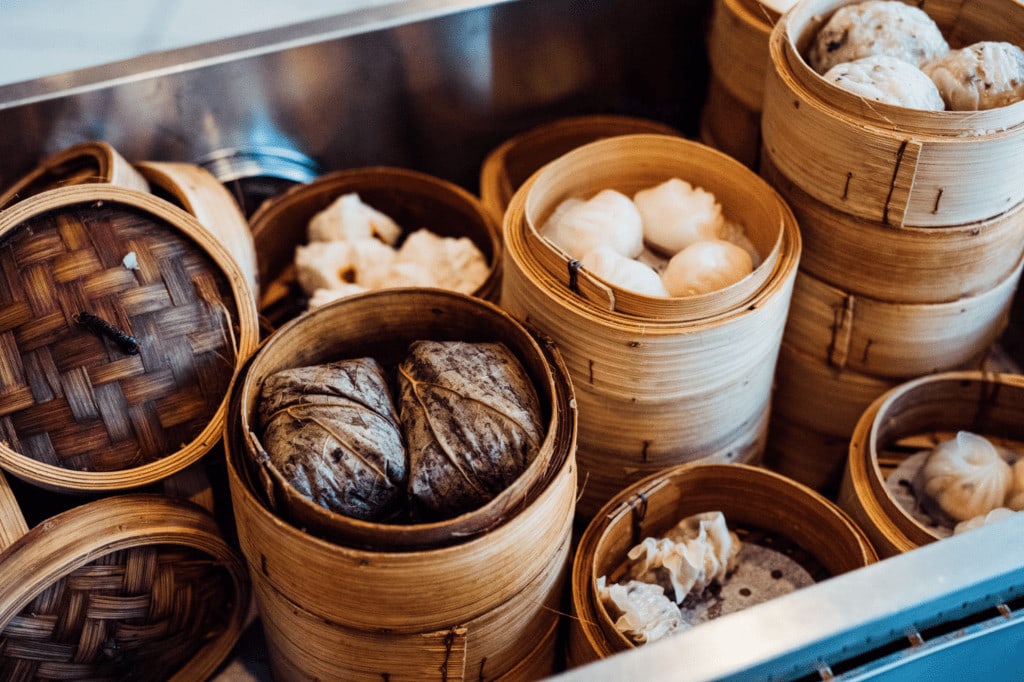 Located in the heart of Chinatown, this unique establishment serves some of our favourite dim sum in the city! The bites are served by the staff on rolling carts in the tradition of Chinese dim sum! After 11am, you can also enjoy chow mein with soy sauce and very good rice noodles with XO sauce.
1111 Rue Saint-Urbain
Montreal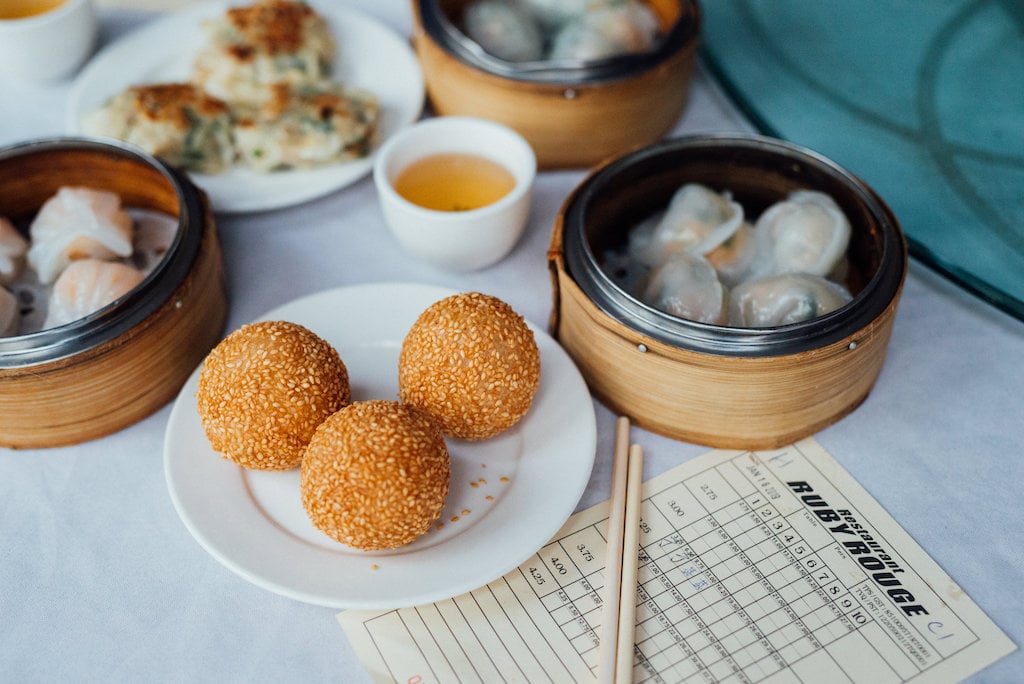 Ruby Rouge is a great restaurant in Chinatown that masters the art of Cantonese and Szechuan cuisine. If you go at lunchtime, you'll be pleased with the fantastic value of their offerings. The The menu is varied, but still focuses on the culinary traditions of these regions. Popular dishes include lobster, BBQ pork, soy chicken and Peking duck. The dumplings are also a staple of the house.
1008 Rue Clark
Montréal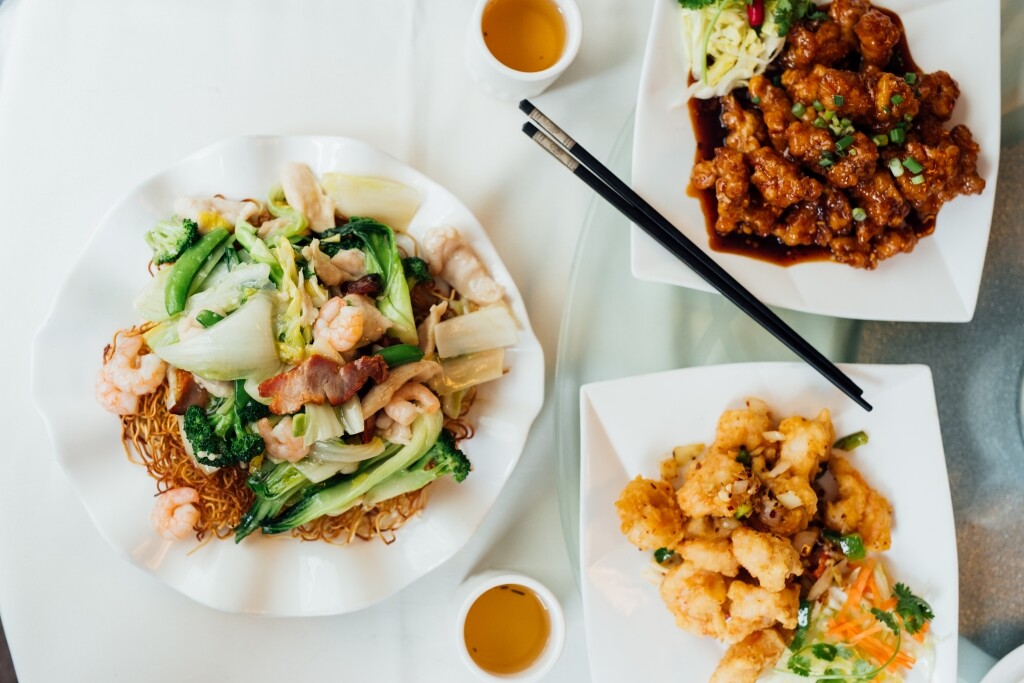 Dynastie
Located in the heart of Chinatown, as are most authentic addresses, Dynastie stands out for its typical Cantonese food that sends us straight to the metropolis of Hong Kong. Dynastie has become a place of choice for two reasons (other than its succulent cuisine); to feast and to satisfy our cravings until the wee hours of the morning. Open 7 days a week, they lock their doors at 1:30am from Sunday to Wednesday and 2:30am from Thursday to Saturday! For our part, we let ourselves be charmed by some specialties of the house; the wonton soup, the shrimp dumplings, the general tao and the Yi mein noodles.
107-1008 Rue Clark
Montréal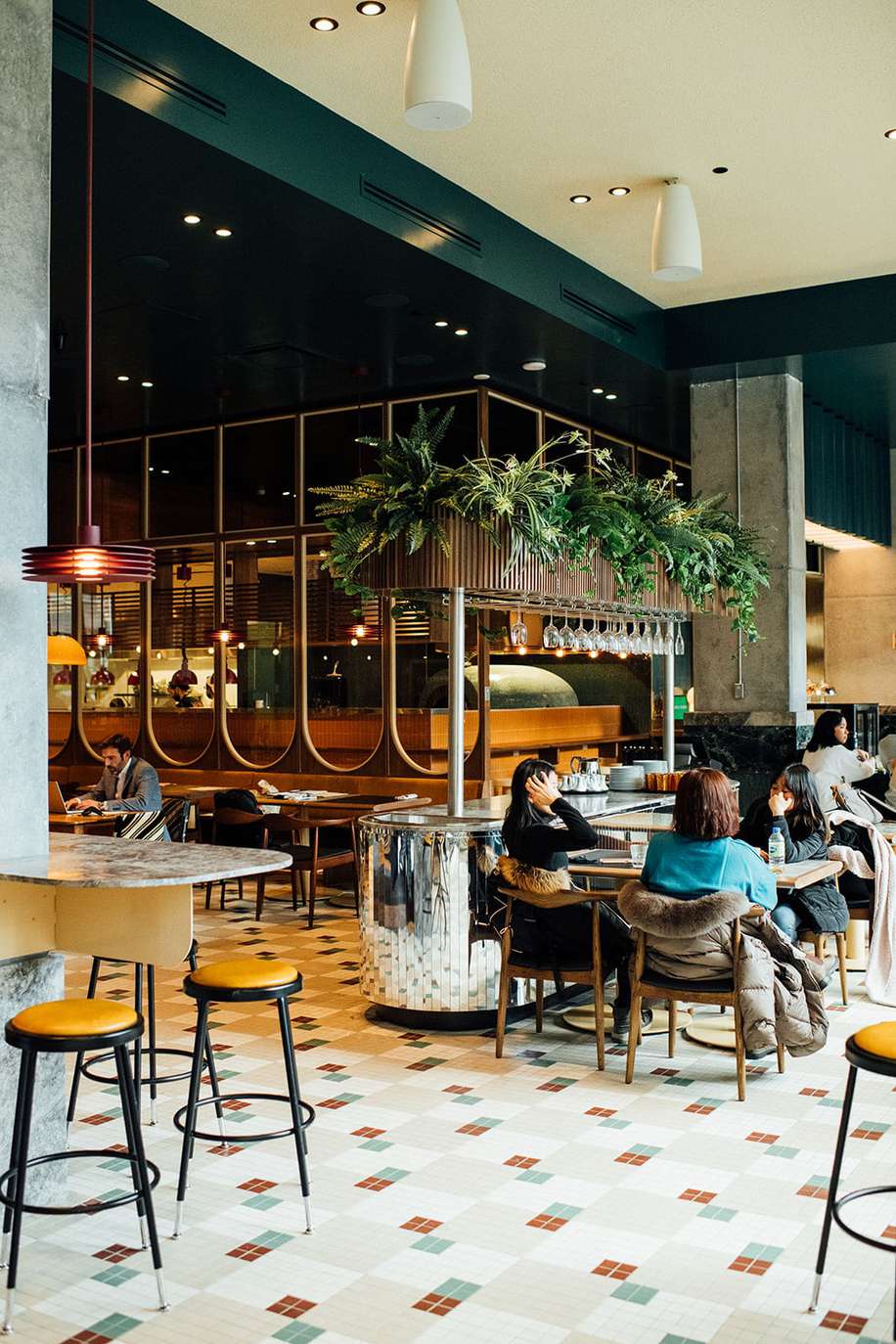 Located in the brand-new Hilton Hampton Hotel on St. Laurent Boulevard in Chinatown, Tiramisu warmly welcomes hotel guests and gourmets from all over the city eager for discovery. The address has both a restaurant area—where you can savour a very good Italian menu with Japanese touches—and a bar area with a more festive atmosphere as the evening progresses and the lights dim.
989 Boulevard Saint-Laurent
Montréal
1082 Boulevard Saint-Laurent Montréal H2Z 1J5
1006 Boulevard Saint-Laurent Montréal H2Z 9Y9
1001 Boulevard Saint-Laurent Montréal H2Z 1J4
43 Rue de la Gauchetière Est Montréal H2X 1P4
2 Rue De La Gauchetière Ouest Montréal H2Z 1B9
1111 Rue Saint-Urbain Montreal H2Z 1Y6
1008 Rue Clark Montréal H2Z 1J9
107-1008 Rue Clark Montréal H2Z 1J9
989 Boulevard Saint-Laurent Montréal H2Z 1J4