The Best Restaurants in Chinatown: Our suggested addresses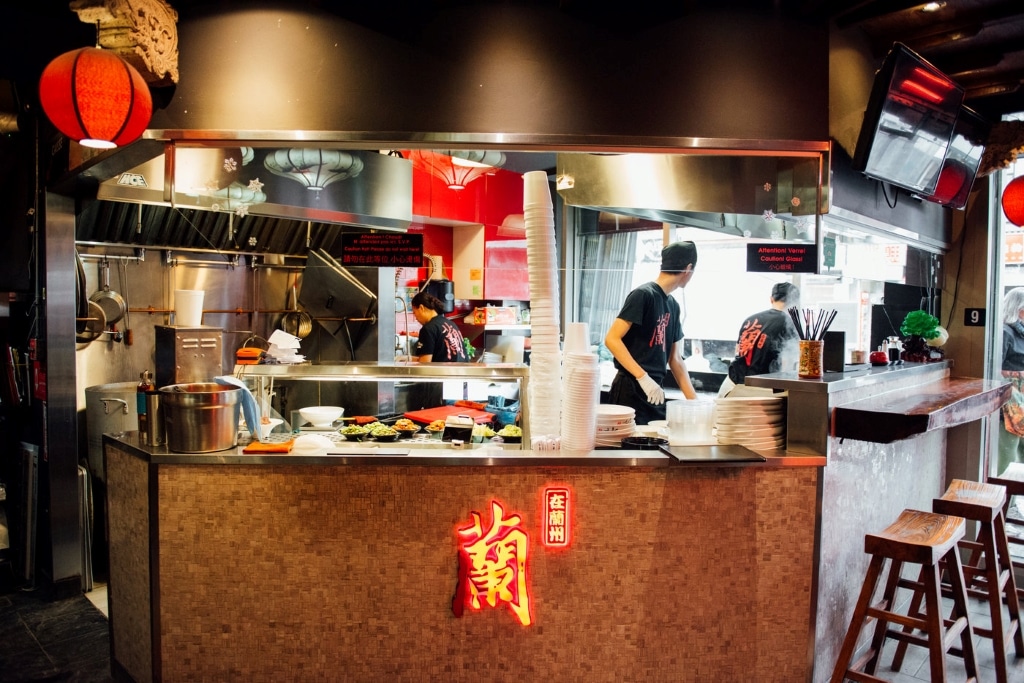 We have prepared a list of excellent addresses in Chinatown — our way of celebrating the Asian gastronomy concentrated in this neighbourhood.
Chinese cuisine is one of the most widespread in the world and one of the most varied. Depending on the region, there are different flavours and ways of doing things. Chinese gastronomy can be classified into eight major regional cuisines because of its rich diversity: Shandong (Lucai), Jiangsu (Sucai), Anhui (Wancai), Zhejiang (Zhecai), Fujian (Mincai), Guangdong (Yuecai), Hunan (Xiangcai) and Sichuan (Chuancai). These eight culinary arts are intertwined with the history of each region they are associated with.
Located in the Ville-Marie borough, in a quadrilateral bounded by Saint-Dominique, René-Lévesque, Viger and Jeanne-Mance streets, Montreal's Chinatown is the perfect place to enjoy a variety of Chinese culinary specialties. Whether you're looking for a quick bite to eat at Sun Yat Sen Square or a full-flavoured dining experience, there's something for everyone! With its pedestrian street and unique architecture, it is a particularly special place to discover, especially for the hungry looking for a place to eat. Stores, bars, grocery stores, restaurants of all kinds… As there is no lack of good addresses, we have compiled our favourite restaurants in Montreal's Chinatown to help you make a selection during your next visit. Bon appétit!
If you are a fan of Chinese cuisine, we suggest you take a look at our list of the best dumplings. You may also be tempted by our suggestions for delicious Tonkinese soups or by our selection of places where you can enjoy a comforting ramen.
Happy discoveries!
See on map
1082 Boulevard Saint-Laurent Montréal H2Z 1J5
1006 Boulevard Saint-Laurent Montréal H2Z 9Y9
1001 Boulevard Saint-Laurent Montréal H2Z 1J4
43 Rue de la Gauchetière Est Montréal H2X 1P4
2 Rue De la Gauchetière Ouest Montréal H2Z 1B9
1111 Rue Saint-Urbain Montreal H2Z 1Y6
1008 Rue Clark Montréal H2Z 1J9
107-1008 Rue Clark Montréal H2Z 1J9
989 Boulevard Saint-Laurent Montréal H2Z 1J4