The Best Korean Restaurants in Montreal: Our suggestions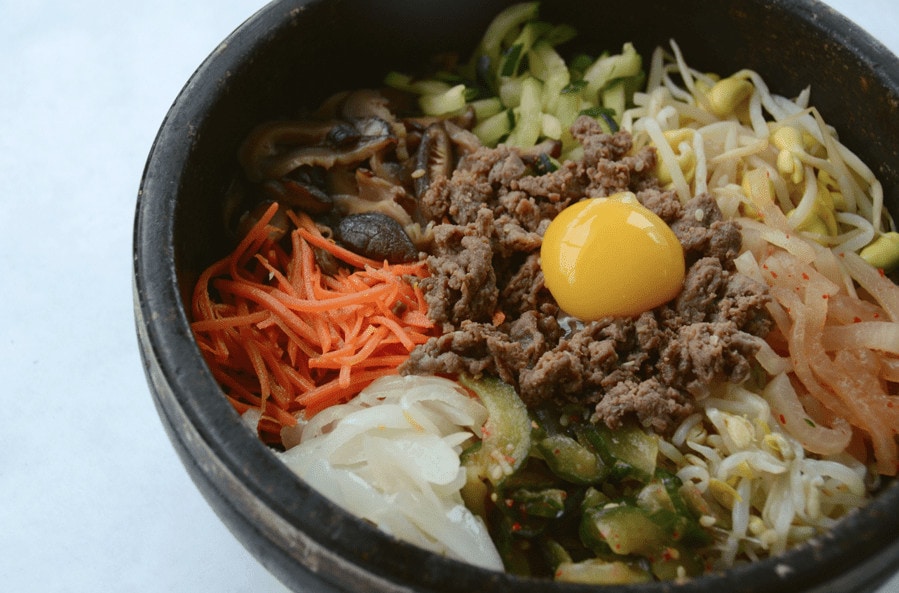 Assembling a list of very good Korean restaurants in Montreal has been such a pleasure. Thanks to Montreal's diversity, the city is blessed to have a so many options when it comes to foreign cuisine.
Korea is known for the quality of its cuisine, which is primarily based on diverse colours, flavours, and unique presentations. You can always count on rice, chilies, sesame, garlic and vegetables. What is notable about this cuisine is the distinct feeling of companionship you encounter during the meals: perhaps it is down to the fact that many Korean dishes are designed to be shared amongst friends and family.
Whether you are looking to experience Korean cuisine for the first time, have already established a love for samgyeopsal (barbecued pork belly), or are tempted off the streets by the sound of catchy K-pop playing, there will be a restaurant for you on this list. Nowadays, it's common to find Korean-fusion restaurants, thanks to the explosion of Korean pop-culture in North America. Because of this, we made sure to include a good mix of authentic and traditional Korean restaurants with more contemporary and explorative addresses.
Bonus : L'Épicerie coréenne et japonaise shouldn't really be included as one of the best Korean restaurants in Montreal, since it is more a grocery store.  However, if you are looking for really cheap Korean fast food, we recommend the L'Épicerie, situated at 6151 Sherbrooke St West, (514)487-1672.  They have all the ingredients for making your own galbi, pajeon bulgogi, gimbap, bibimbap or whatever else you may need, and on the lower floor, try tasting some of the dishes. Add an authentic Korean beverage to your order! Very original and fun.
If you are searching for a more specific recommendation for Korean food, check out our list of the best Korean Bibimbap in Montreal. We also have lists of the best Italian restaurants, the best French restaurants, and many more!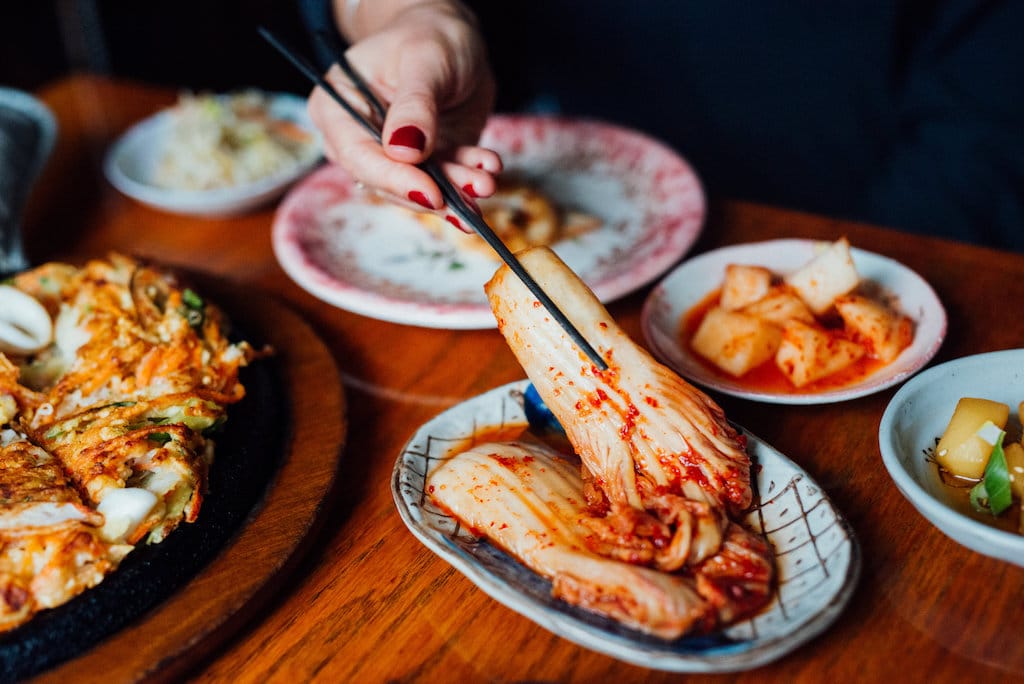 Huang Kum serves Korean classics with authentic flavours. We love the quality of the food here; our favourites are pajeon, bibim bap, Bibim Naengmyeon, japchae-bap, spicy octopus and spicy pork.  Try to ignore the service which can be quite long but the resulting dishes make you forget. The restaurant has been a treasure for a number of years now with the quality remaining the same. Hwang Kum is open from Tuesday to Saturday, but please note that the opening hours, at times, serve only as an indication. Yet when it is open, count on dining at one of Montreal's great Korean restaurants and one of our favourites in the city!
5908 Rue Sherbrooke Ouest
Montréal
Chez Bong
Don't be fooled by the boring look of this basement locale on St Laurent Blvd because Chez Bong is definitely one of Montreal's very good Korean restaurants. Chez Bong is a small, modest restaurant that offers you traditional Korean dishes with all the right flavours.  Enjoy the relaxed atmosphere and the quality of the dishes which are very authentic. The service is good and the prices are reasonable.  Special mention for the bibim bap and buchimgae. The restaurant is closed on Sundays.
1021 Boulevard Saint-Laurent
Montréal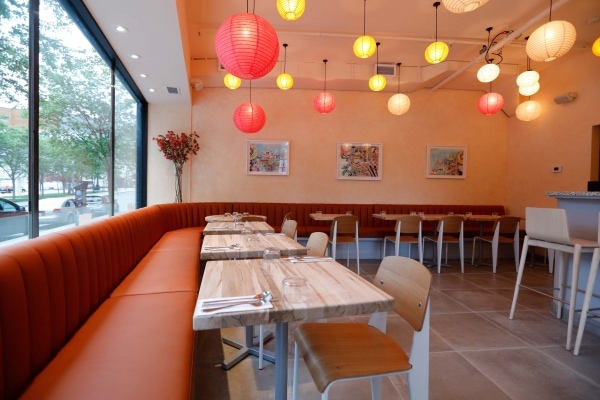 In Korean, Omma would be similar to « mother » and the « omma » feeling of comfort, and being in a welcoming place is what you find here. This is a cute, friendly restaurant with a beautiful summer terrace. Chef Mi Kyum Kim and her team prepare traditional Korean dishes together with some of the chef's own creations. The bimbim bap is a dish we enjoyed as well as the Korean hot pot and spicy salmon. The prices do reflect the neighborhood and are a little more expensive than the other restaurants on this list. Still, they are affordable. The service is courteous and the wine list is certainly adequate. We love Omma, summer and winter. The restaurant is open every day.
51 Rue Ontario Ouest
Montréal
Ave. Seoul
We took up a recommendation on our account and headed to Ville Saint Laurent – it was well worth it!  Thanks! Avenue Seoul is a very good Korean restaurant inside a fairly non-descriptive building on Décarie Blvd.  The food is well prepared and we like gam ja tang soup and Sudunbu. The decor is fairly modern and youthful and the Korean pop music in the background can't be mistaken. The service is a little slow but the prices are reasonable. The restaurant is open every day.
885 Boulevard Décarie
Montréal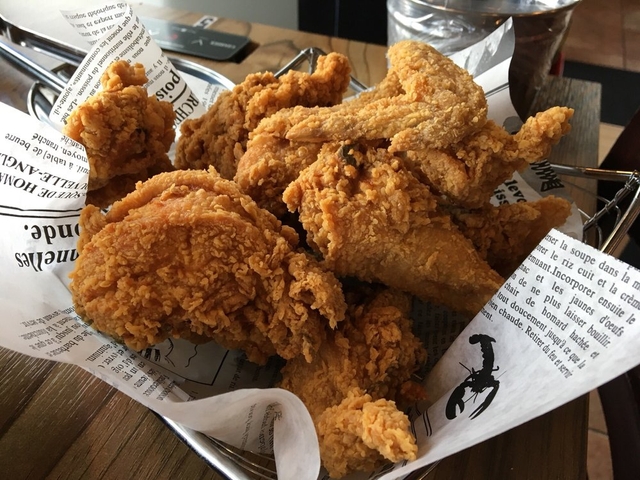 Mon ami
Mon ami is where you come for the delectable Korean fried chicken. It counts as one of the best Korean restaurants in Montreal and they welcome you warmly, offering generous portions and a charming summer terrace.  The place is always crowded, and on the weekend expect lineups but we still like the place. Definitely order the fried chicken and ramens. There are unbeatable specials at lunchtime and the affordable prices in the evening are especially appreciated. The restaurant is open every evening.
6290 Avenue Somerled
Montréal
5908 Rue Sherbrooke Ouest Montréal H4A 1X7
1021 Boulevard Saint-Laurent Montréal H2Z 1J4
51 Rue Ontario Ouest Montréal H2X 1Y8
885 Boulevard Décarie Montréal H4L 3M2
6290 Avenue Somerled Montréal H3X 2B6