The Best Korean Restaurants in Montreal: Our suggestions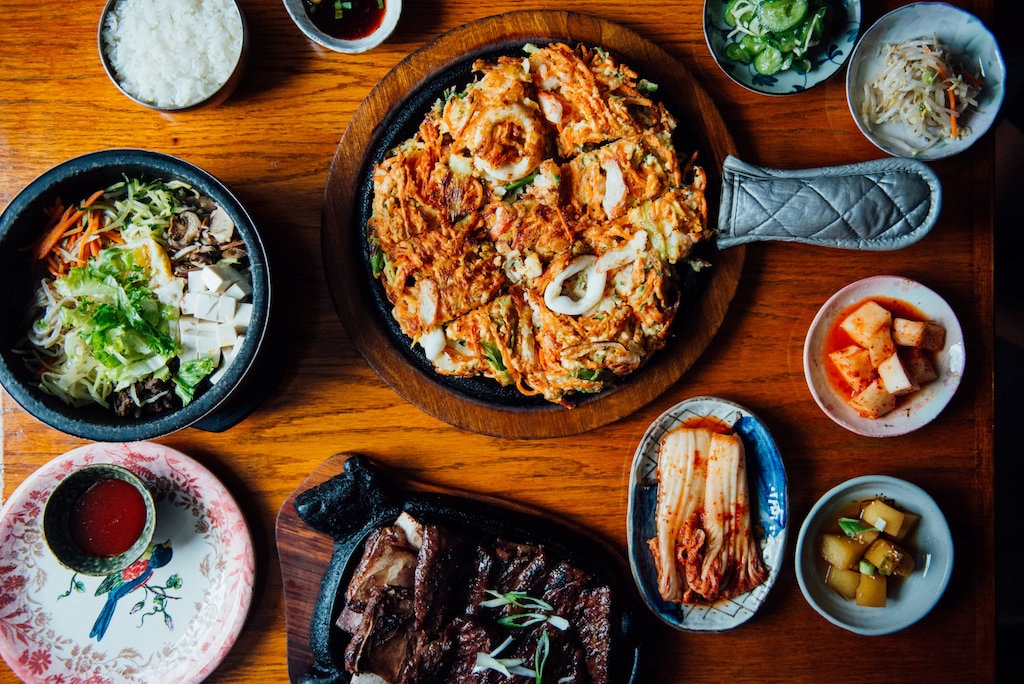 Bo ssam, kimchi-jjigae, bibimbap, bulgogi, kalbi, japchaeu, tteok bokki… If you are a fan of Korean cuisine, here are some names that should make your mouth water.
South Korea has a very rich gastronomic culture, which is very different from the cuisines of China and Japan, although there are some similarities. It is to Korea that we owe kimchi, a delicious condiment made from fermented vegetables, most often cabbage, and gochujang chili paste. This unique condiment is designed to add spice and umami to your dishes.
Typical Korean dishes include the inimitable bibimbap, a dish of crispy rice topped with vegetables, grilled meat and a fried egg, usually served in a sizzling stone dish. Korean BBQs are also popular, including bulgogi, thinly sliced marinated beef or pork grilled on a cast-iron griddle, or kalbi (or galbi), thinly sliced beef short rib grilled to perfection. Boneless fried chicken is another specialty!
We also appreciate the conviviality of Korean cuisine: most dishes are designed for sharing. The traditional bo ssäm (or bossam), is a good example: it usually consists of boiled or braised pork shoulder, served with kimchi, marinated vegetables and sometimes even fresh oysters (Momofuku style!) and wrapped in large cabbage or lettuce leaves. A delight!
In Montreal, we are lucky to have several delicious Korean restaurants. Here are our favourites!
Special mentions
La Maison de Séoul prepares Korean classics with authentic flavours. We love the friendly atmosphere and the relaxed setting. The menu offers a wide variety of soups, noodles, pancakes, kimchi, stews and traditional Korean dishes. Without any pretense, the establishment is the ideal place to eat delicious and affordable Korean food.
This small grocery store is a haven for lovers of Korean food: you will find all the ingredients to make your favourite dishes, but also traditional kitchen tools, including the famous dolsot, the stone bowls for cooking bibimbap. The grocery store also offers several snacks imported from Japan and Korea: chips, candies and other sweets. In the basement of the store, there is a counter where you can enjoy Japanese and Korean specialties.
Sam Cha – 2176 A Sainte-Catherine Street, Montreal
Sam Cha is a Korean restaurant that specializes in gukbap, a Korean soup containing rice and traditionally served in a glazed clay bowl called ttukbaegi. We love this place for its good food and excellent value.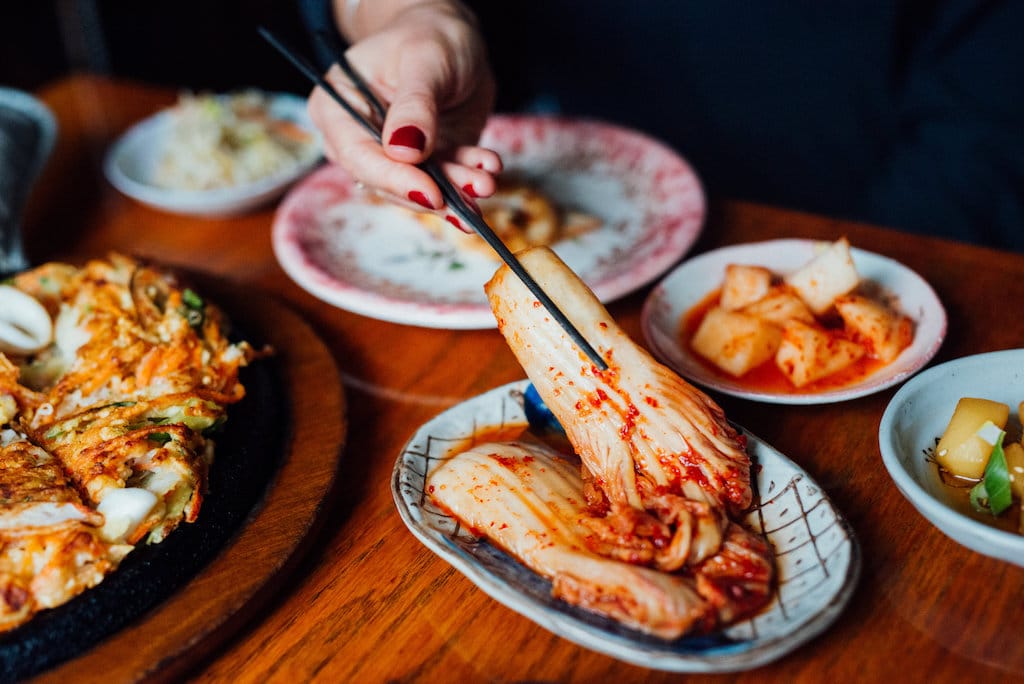 Huang Kum serves Korean classics with authentic flavours. We love the quality of the food here; our favourites are pajeon, bibim bap, Bibim Naengmyeon, japchae-bap, spicy octopus and spicy pork.  Try to ignore the service which can be quite long but the resulting dishes make you forget. The restaurant has been a treasure for a number of years now with the quality remaining the same. Hwang Kum is open from Tuesday to Saturday, but please note that the opening hours, at times, serve only as an indication. Yet when it is open, count on dining at one of Montreal's great Korean restaurants and one of our favourites in the city!
5908 Rue Sherbrooke Ouest
Montréal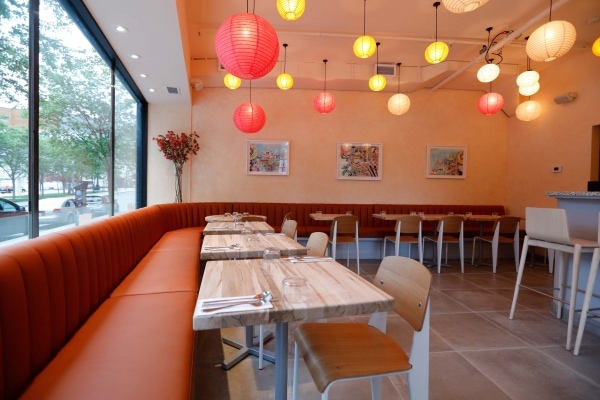 In Korean, Omma would be similar to « mother » and the « omma » feeling of comfort, and being in a welcoming place is what you find here. This is a cute, friendly restaurant with a beautiful summer terrace. Chef Mi Kyum Kim and her team prepare traditional Korean dishes together with some of the chef's own creations. The bimbim bap is a dish we enjoyed as well as the Korean hot pot and spicy salmon. The prices do reflect the neighborhood and are a little more expensive than the other restaurants on this list. Still, they are affordable. The service is courteous and the wine list is certainly adequate. We love Omma, summer and winter. The restaurant is open every day.
51 Rue Ontario Ouest
Montréal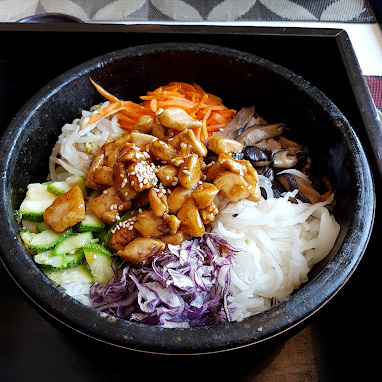 Ave. Seoul
We took up a recommendation on our account and headed to Ville Saint Laurent – it was well worth it!  Thanks! Avenue Seoul is a very good Korean restaurant inside a fairly non-descriptive building on Décarie Blvd.  The food is well prepared and we like gam ja tang soup and Sudunbu. The decor is fairly modern and youthful and the Korean pop music in the background can't be mistaken. The service is a little slow but the prices are reasonable. The restaurant is open every day.
885 Boulevard Décarie
Montréal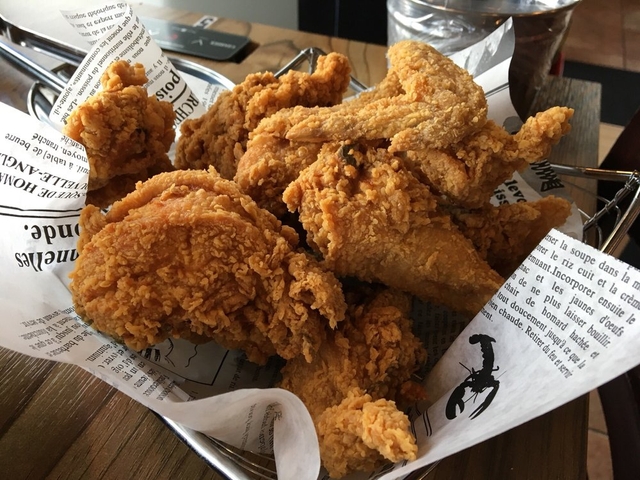 Mon ami
Mon ami is where you come for the delectable Korean fried chicken. It counts as one of the best Korean restaurants in Montreal and they welcome you warmly, offering generous portions and a charming summer terrace.  The place is always crowded, and on the weekend expect lineups but we still like the place. Definitely order the fried chicken and ramens. There are unbeatable specials at lunchtime and the affordable prices in the evening are especially appreciated. The restaurant is open every evening.
6290 Avenue Somerled
Montréal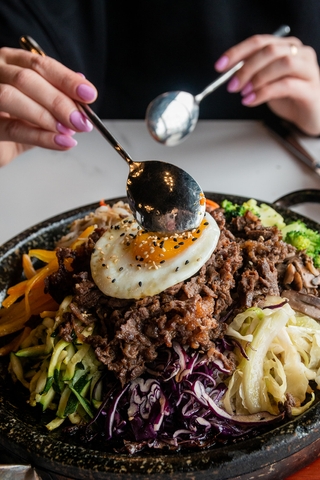 We would be remiss to overlook this small restaurant located in a shopping mall on Saint-Jean Boulevard in Dollard-des-Ormeaux. Although it doesn't look like much from the outside, it's in Chef HA's kitchen that the magic happens. K-Bros offers many Korean specialties – boneless fried chicken, Korean bbq, kimchi-jigae, Korean pancakes, etc. – but our favourite is the bulgogi bibimbap, served as it should be in a sizzling stone dish and topped with a fried egg.
4057 Boulevard Saint-Jean
Dollard-des-Ormeaux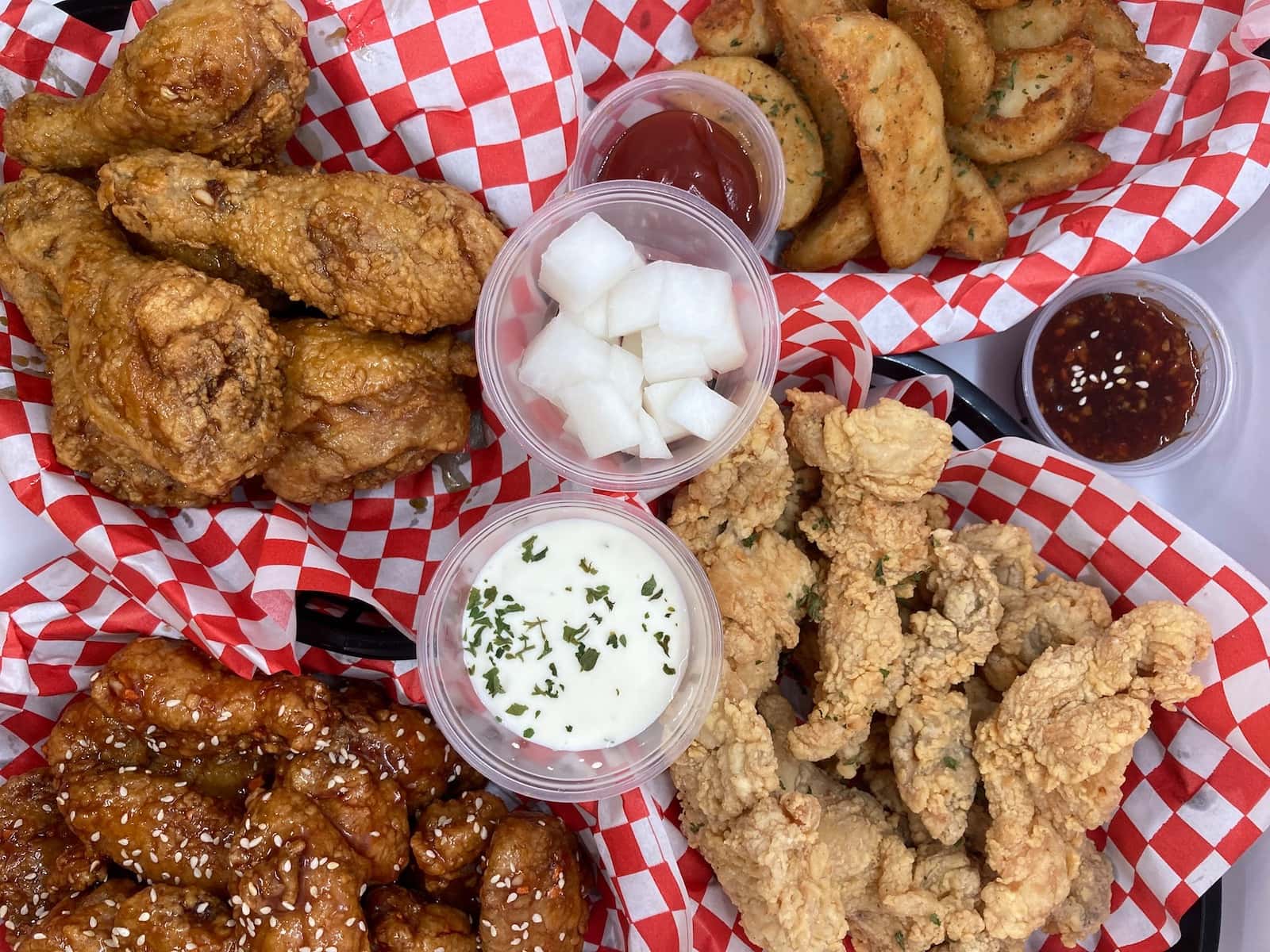 Originally from Korea, Jisoon Park arrived in Montreal in 2017. In 2020—and in the heart of the pandemic—he opened his little Korean fried chicken restaurant, much to our delight! Crispy on the outside and tender on the inside, Crazy Chickens' fried chicken comes with a choice of six sauces, ranging from sweet to "spicy crunch" (the most popular choice).
3532 Rue Notre-Dame Ouest
Montréal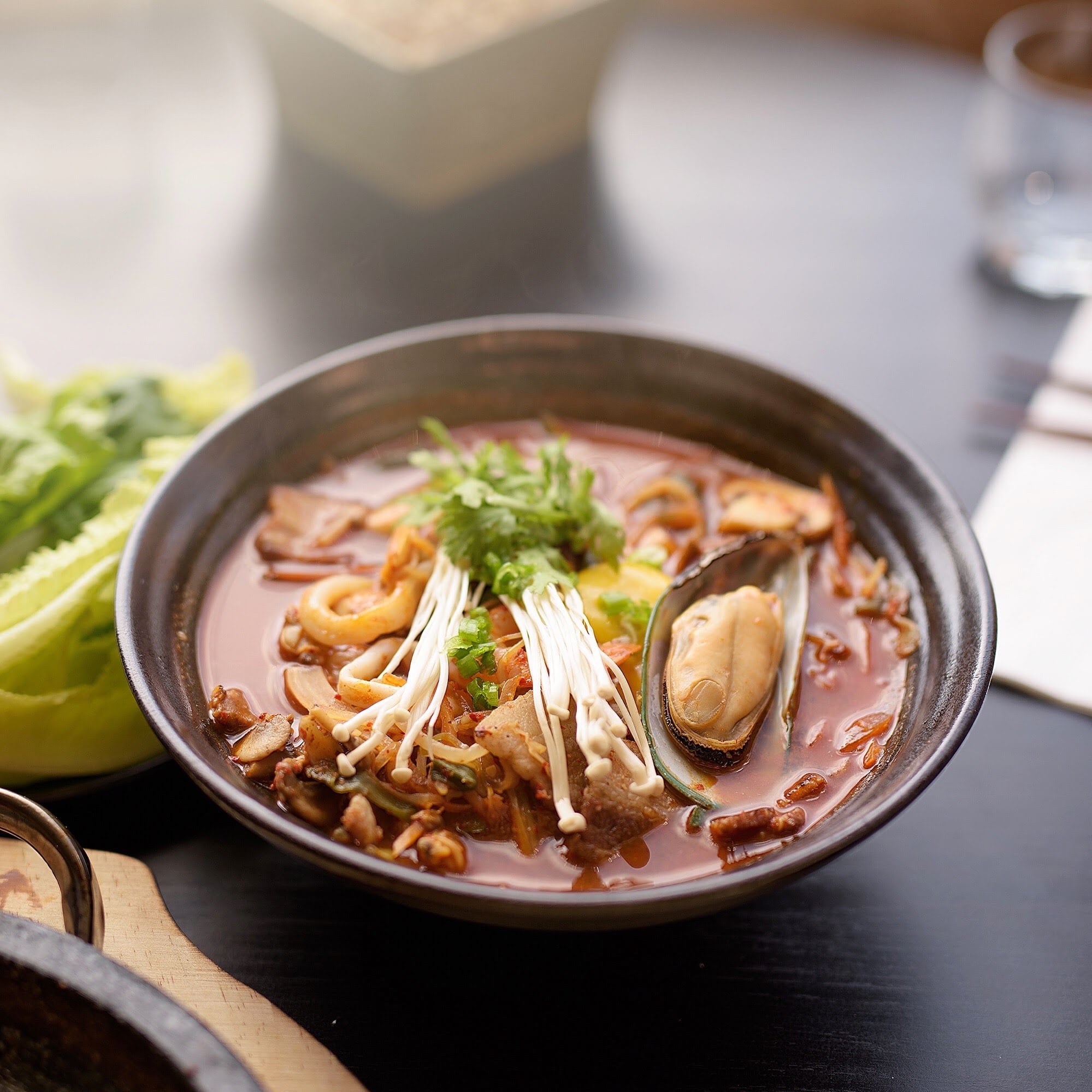 Located a few steps away from the St-Hubert plaza, SSAM offers a warm immersion in South Korean cuisine. The bo ssam is obviously the star, but chef Jade Seo confides that her kimchi is her secret weapon, especially in her jjigae.
756 Rue Bélanger
Montréal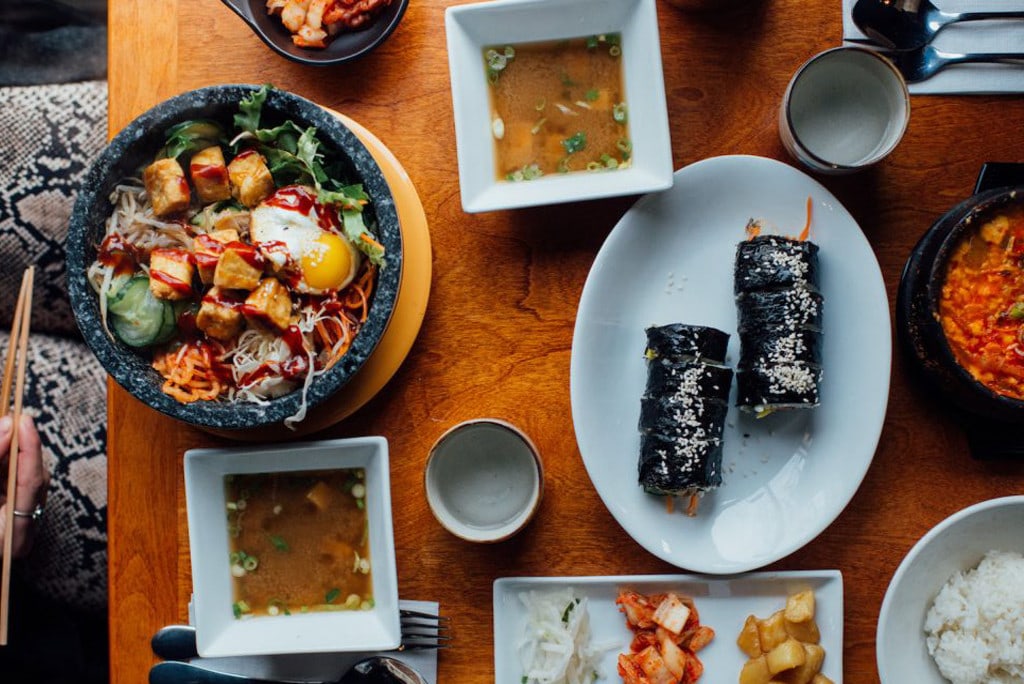 La Belle Corée
At La Belle Corée, chef Brian Lee revisits the family cuisine he grew up with, with the goal of popularizing and introducing Montrealers to Korean culture. We come to enjoy a delicious dolsot bibimbap or a bulgogi bbq washed down with soju or one of the delicious house cocktails.
101 Avenue Fairmount Ouest
Montréal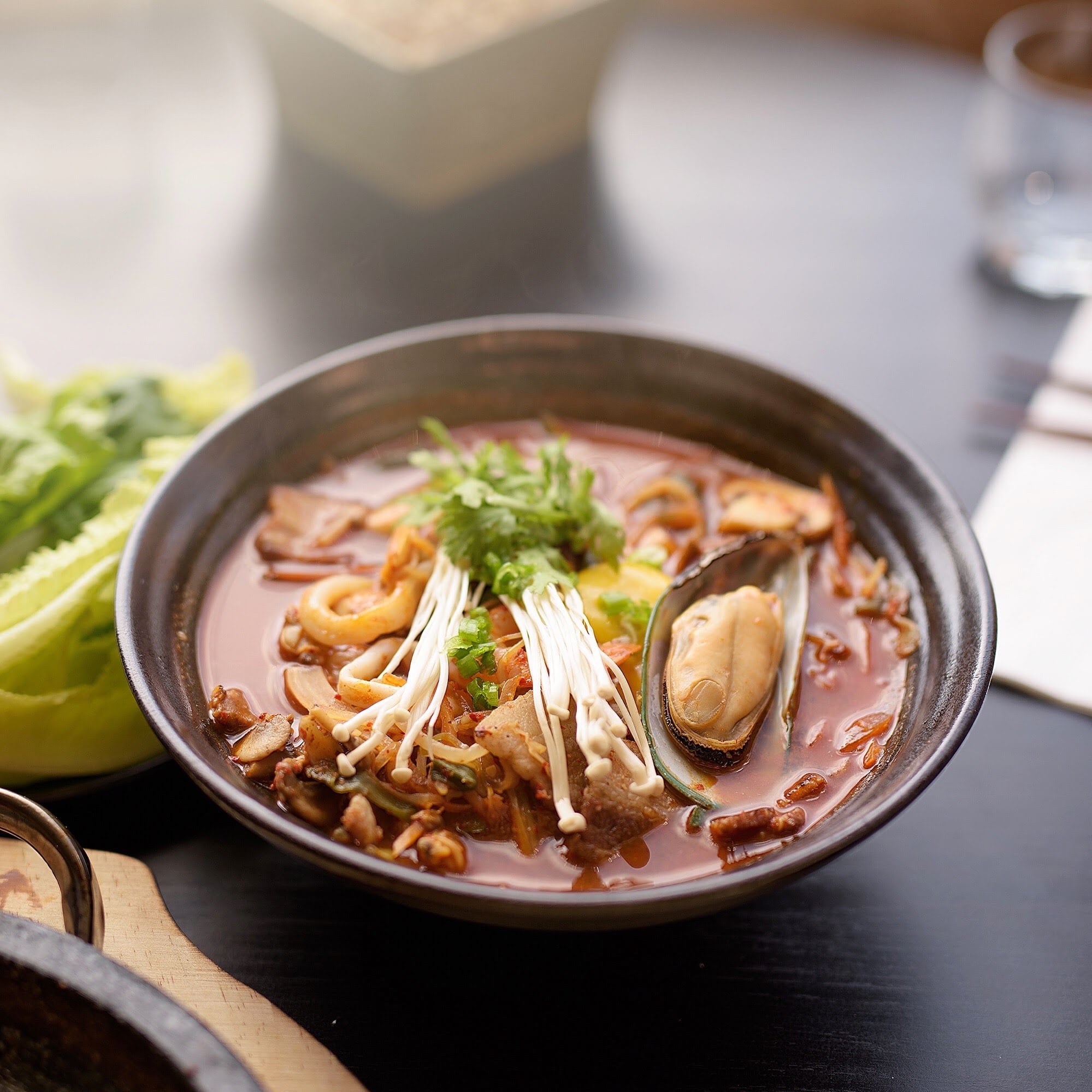 Situé à quelques pas de la plaza St-Hubert, SSAM propose une chaleureuse immersion dans la cuisine de la Corée du Sud. Le bo ssam est évidemment la star, mais la chef Jade Seo nous confie que son kimchi est son arme secrète, particulièrement dans son jjigae.
756 Rue Bélanger
Montréal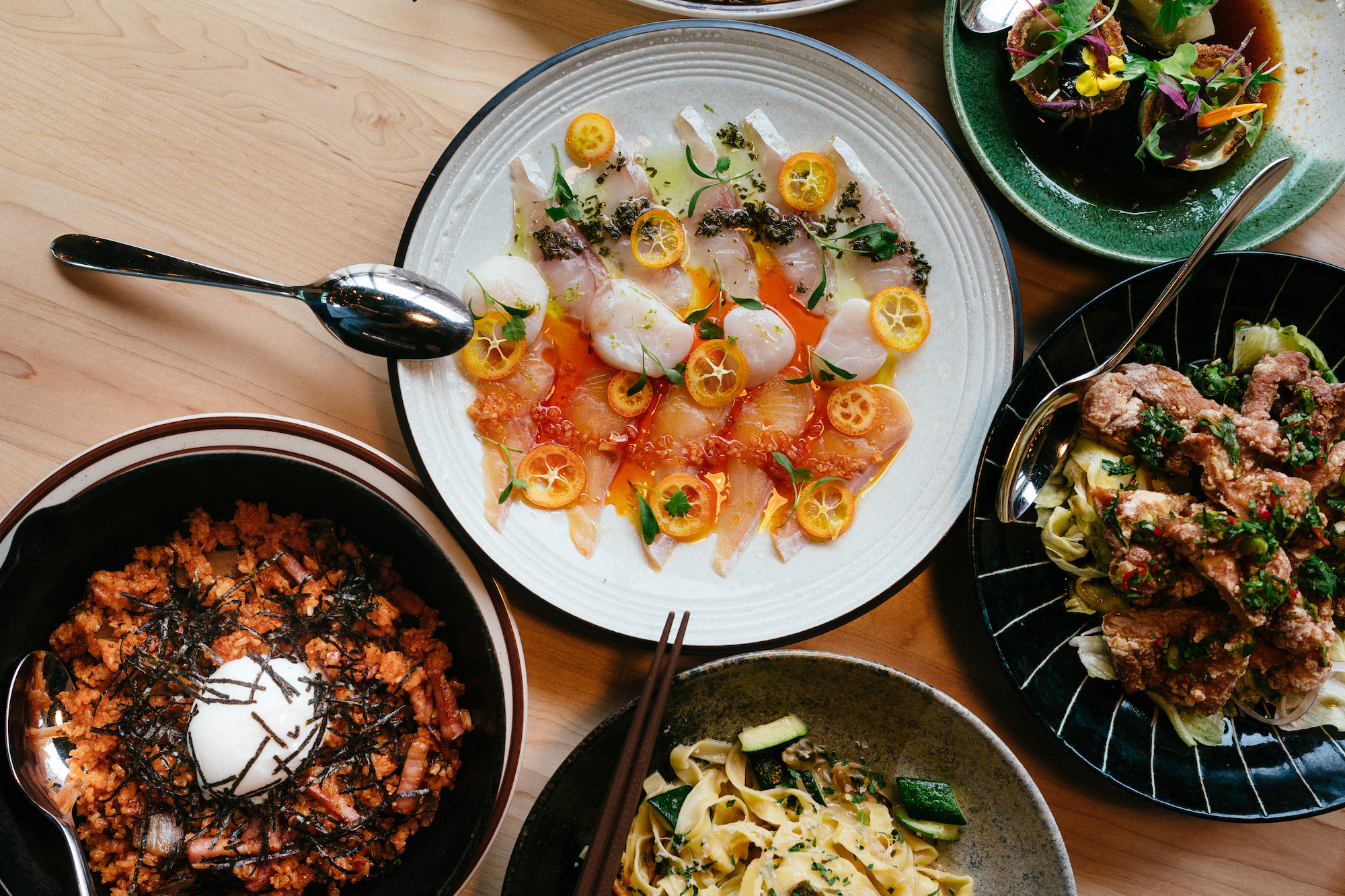 This small, warm and lively establishment just west of Atwater Street offers a delicate interpretation of traditional South Korean dishes. Chefs Lee and Joun and their brigade work meticulously and tastefully to create stunning dishes. The service is also noteworthy for its diligence and warmth.
3401 Rue Notre-Dame Ouest
Montréal
See on map
5908 Rue Sherbrooke Ouest Montréal H4A 1X7
51 Rue Ontario Ouest Montréal H2X 1Y8
885 Boulevard Décarie Montréal H4L 3M2
6290 Avenue Somerled Montréal H3X 2B6
4057 Boulevard Saint-Jean Dollard-des-Ormeaux H9G 2R4
3532 Rue Notre-Dame Ouest Montréal H4C 1P4
756 Rue Bélanger Montréal H2S 1G6
101 Avenue Fairmount Ouest Montréal H2T 2M4
756 Rue Bélanger Montréal H2S 1G6
3401 Rue Notre-Dame Ouest Montréal H4C 1P3