Annette: Superb wine bar in the Angus Shops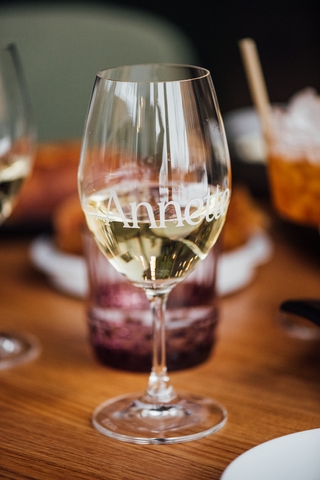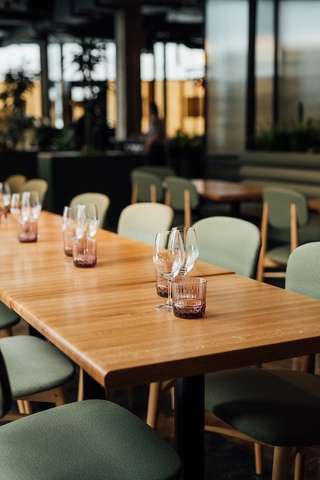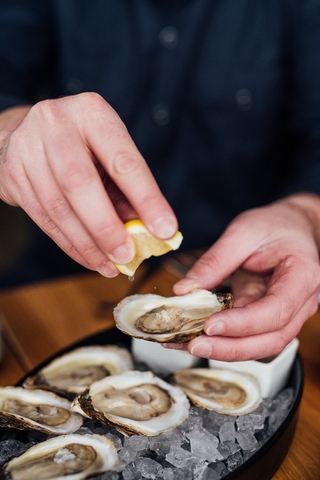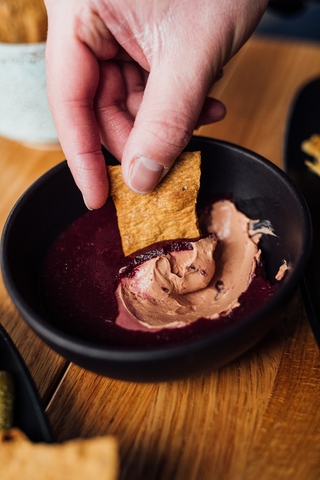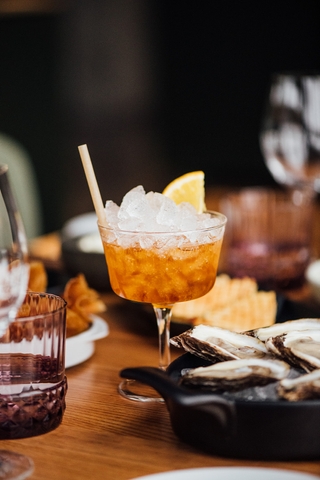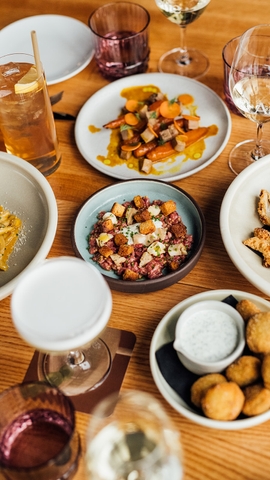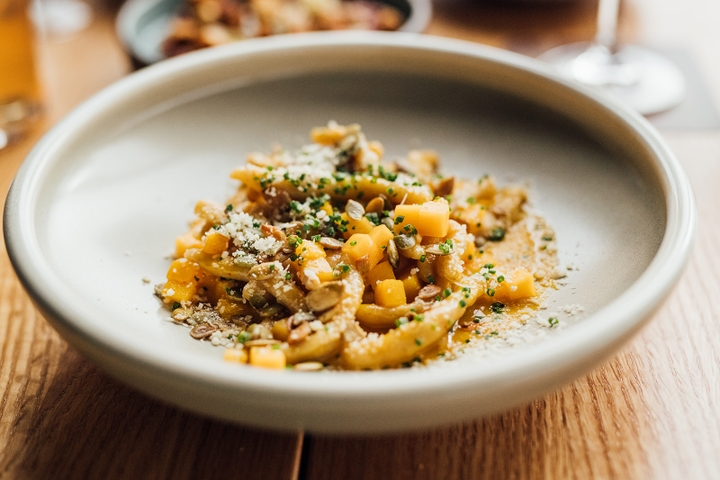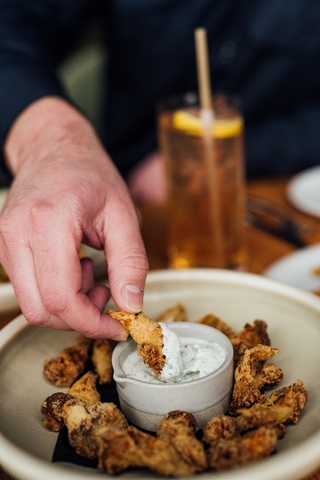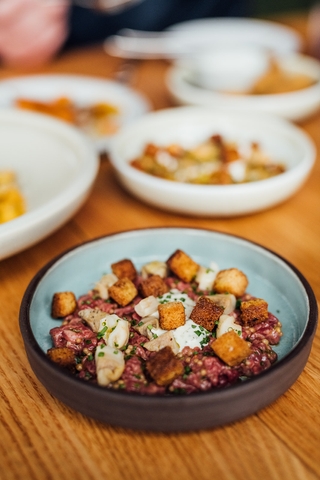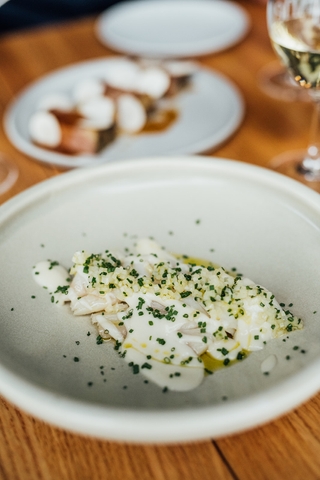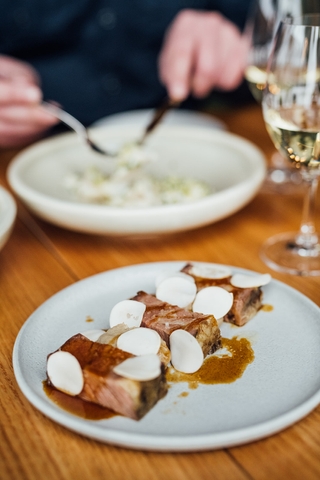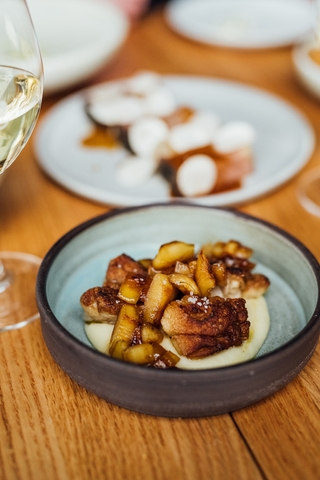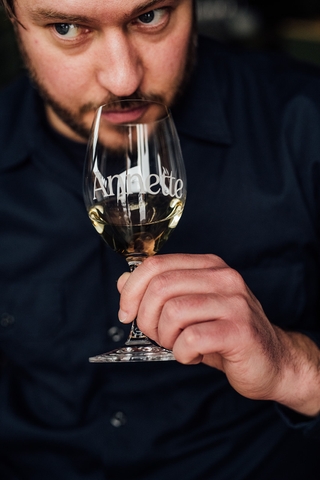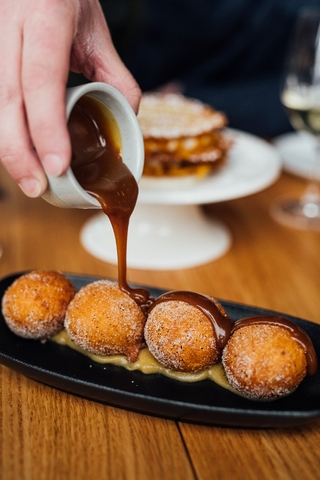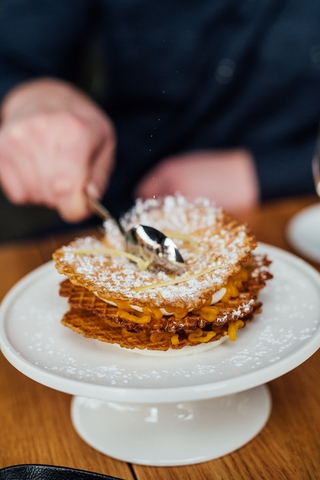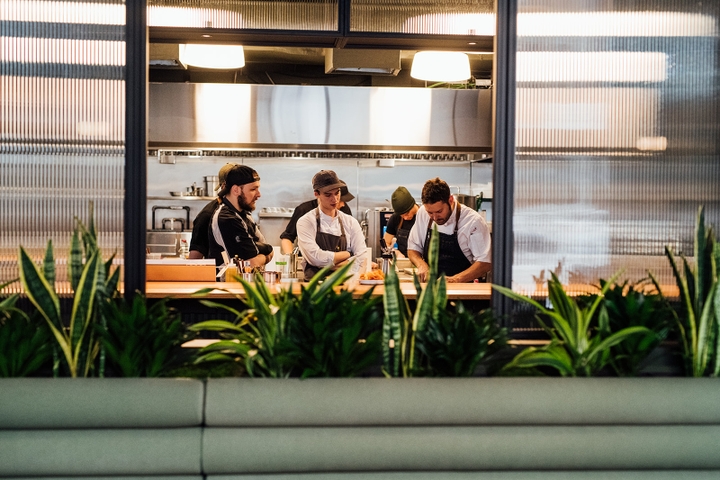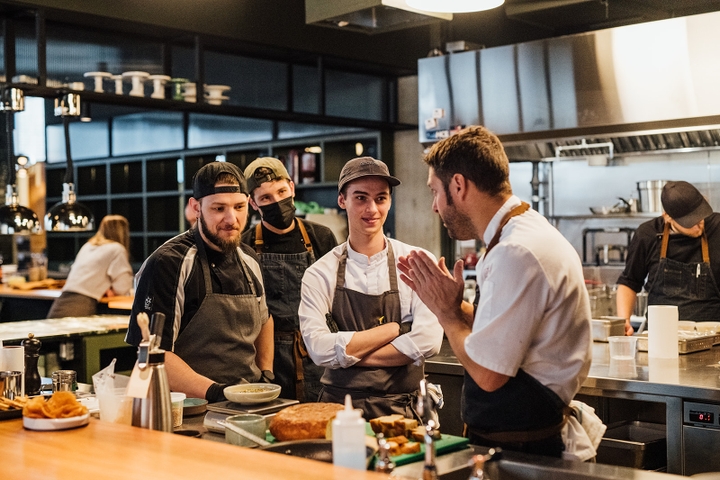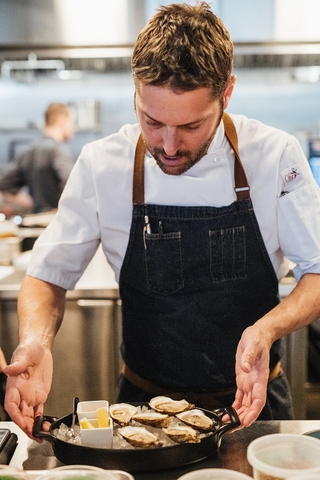 Annette

Monday: 4:00 PM – 12:00 AM
Tuesday: 4:00 PM – 12:00 AM
Wednesday: 4:00 PM – 12:00 AM
Thursday: 4:00 PM – 12:00 AM
Friday: 4:00 PM – 2:00 AM
Saturday: 4:00 PM – 2:00 AM
Sunday: 4:00 PM – 12:00 AM


Owner(s) Marc André Jetté, Mila Rishkova, Olivier Quintin
Chef(s) Marc-André Jetté
Sommelier Hugo Duchesne
Bartender Olivier Quintin
Opened 2023

Accepts mastercard, visa, amex, cash, debit
105 Seats
Offers catering
Accepts groups
Has a private room
Is accessible
Annette wine bar is the latest project of Marc-André Jetté and Mila Rishkova. After establishing one of the best caterers in Montreal (Hoogan et Beaufort Événement), one of its best chic restaurants (Hoogan et Beaufort) and one of the best butcher shops (Édouard et Léo) in town, the entrepreneurial couple is launching a superb wine bar in the Angus Shops, which will open its doors on February 28th.
To create the identity of the wine bar, the couple came up with a character named Annette. First and foremost, this feminine name announces a more refined and sophisticated experience, but it is also a nod to Ukraine, where Mila is originally from. "We put dill everywhere in summer!" she exclaims. And then the green, omnipresent in the bar's identity and decor, recalls "Zelensky green," which symbolizes the resistance of the Ukrainian people and their president Volodymyr Zelensky against the Russian invasion.
"We wanted to break up the boy party," explains Mila, "Annette worked very well with our vision!"
A love story with the neighbourhood
Since the beginning of the Hoogan and Beaufort adventure, Marc-Andre and Mila have fallen in love with the neighbourhood. "The east side of town is the area that we have embraced and that adopted us. It's an incredible neighbourhood," Marc-Andre says. "One day, the Angus Development Corporation approached us with a space. They wanted to not have businesses competing with each other, to have a long-term vision." The opportunity to open a new project right across the street from Hoogan made sense.
With the LG2 agency, whose offices are also located at Technopôle Angus, they envisioned the space and the concept of the wine bar. "Annette is meant to be welcoming to all and hyper-accessible, with house wine at $10 a glass as well as wines from unique and rare producers," explains Marc-André.
"At Hoogan, we do what we have to do: we're not cool, we're not trendy, we do good high end dining, and I am very comfortable with that," he continues. With Annette, the couple wanted to create a livelier place, where music takes up more space. "We created a place where people would like to go for a drink, with a music offering and quality food," he continues.
Annette Green
With LG2 Architecture, Mila and Marc-André imagined a daring and assertive décor, all in green and filled with plants. "We wanted a touch of retro, but not too much, with a modern twist," Marc-André says. The 65-seat main space opens onto the kitchen, which can be viewed from a stool at the bar, leaning against the large central counter, or comfortably seated at a bench or sofa. There's also a small stage in front that will host guest artists and jazz musicians, plus a room with a 40-person capacity that can be privatized for groups and tastings in the back.
"We like the mix of spaces, the fact that you can stand, sit, lounge on sofas; the potential for movement is there," the chef continues. "We've created a lot of cohesion in the space, we want people to enter and end up staying for quite a while by moving from one place to another."
At the back of the room, it's hard to miss the large glassed-in cellar. Sommelier Hugo Duchesne—voted Quebec's Best Sommelier in 2020—has put together an absolutely gorgeous wine list for Annette, featuring both grand crus and more approachable bottles. "There are some very expensive wines and some at $50-60," he says. Crus classés, classics from great houses, natural wines, wines from local producers or from more atypical terroirs, but always very distinctive: Hugo promises us many beautiful discoveries. More than forty products will be offered by the glass; it will even be possible to order some great vintages by the ounce.
"He knows our tastes and preferences. We have invested in several products, we really have a wide range", adds Marc-André Jetté.
Divine small dishes to share
Marc-André has created a menu based on seasonal products, made up mostly of small plates to share. A few "snacks": chips and dip, fresh oysters, blood sausage croquettes, poultry liver mousse with morello cherry jelly, etc.; and a few more substantial "mains": think vegetable dishes, tartars, fish, pasta dishes and meat dishes. Everything is delicious, and prepared with all the attention to detail we know the chef to be capable of.
"I've been in the restaurant business for 20 years. I've matured, I've reflected. I put all my expertise as a chef and restaurateur into this project," says Marc-André.
At the bar, Olivier Quintin—head of the cocktail program at Hoogan and Beaufort and partner of Annette wine bar—designed the cocktail menu. "I made it my mission to give as much love to cocktails as we give to wine," he says. The menu features products from here and elsewhere, with quality being the top priority.
There's no doubt about it, the team at Annette has gone to great lengths to create a top-notch experience. And from what we've had the chance to see and taste, you won't be disappointed!
Long live Annette!
Annette will officially open its doors on February 28, 2023.
To make a reservation, visit annettebaravin.com.
Written by Élise Tastet
Photography by Alison Slattery