Where to drink good natural wine in Montreal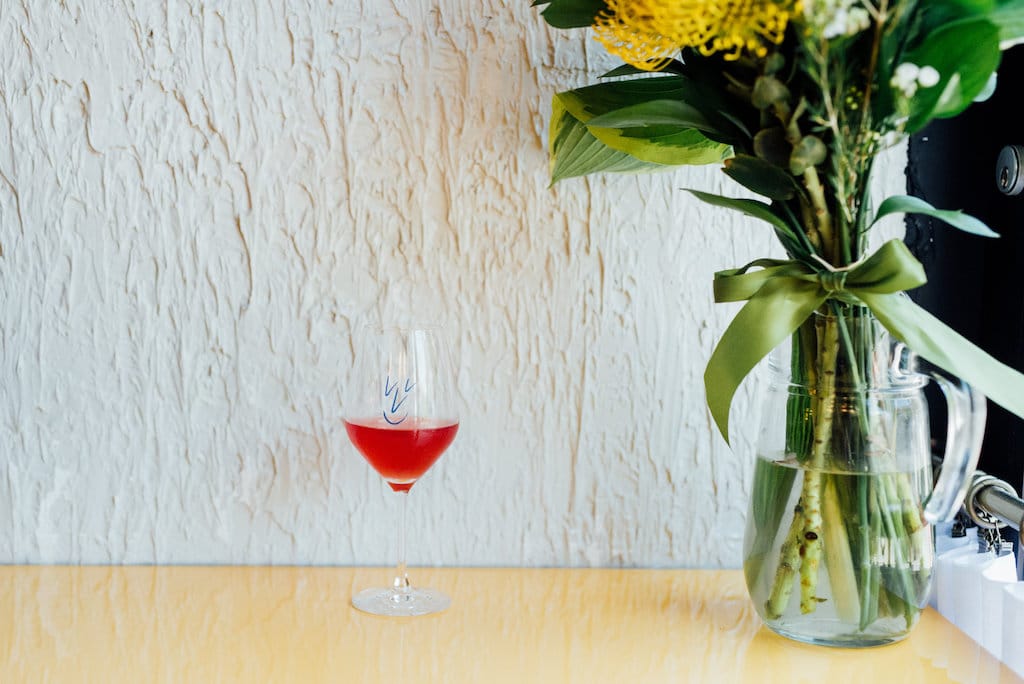 The title of this article should have been "where to drink good wine from winemakers who practice in a low intervention way and produce quality wines", but it just didn't have the same vibe.
We also wrote an article about the difference between organic, biodynamic and natural wines with biologist Alex Campbell of the private import house Deux Caves. We didn't tell you where you could drink them, though. So here are establishments that offer natural and organic wine.
But what's the difference between natural and organic?
In a nutshell:
An organic wine is made with no chemicals or synthetic products. Organic wine is also the broadest category. A biodynamic wine and a natural wine must be organic, but an organic wine is not necessarily natural or biodynamically processed.
A biodynamic wine is an organic wine which uses biodynamic processing. Biodynamics does not only apply to wine, it applies to how the entire vineyard is farmed.
A natural wine is an organic wine where only a small amount of sulfites are added. The winemakers let the grape juice ferment and do its own thing—that's it!
For more details on what goes into processed wines, we invite you to read this article.
To find out which establishments serve good natural wine in Montreal, continue reading right here.
Cheers!
See on map
386 Avenue Beaumont Montréal H3N 1T4
4450 Rue Notre-Dame Ouest Montréal H4C 1S1
209 Rue Saint-Paul Ouest Montréal H2Y 2A1
115 Avenue Laurier Ouest Montréal H2T 2N6
4869 Avenue du Parc Montréal H2V 4E7
4857 Avenue du Parc Montréal H2V 4E7
2660 Rue Beaubien Est Montréal H1Y 1G7
1290 Rue Beaubien Est Montréal H2S 1P9
328 Rue Beaubien Est Montréal H2S 1R8
1259 Rue Sainte-Catherine Est Montréal H2L 2H3
4255 Rue Ontario East Montréal H1V 1K4
1233 Avenue Lajoie Montréal H2V 1P2
241 Boulevard du Curé-Labelle Laval H7L 2Z9
1025 Rue Lenoir Montréal H4C 2Z6
5985 Rue Saint-Hubert Montréal H2S 2L8
551 Rue Saint-Martin Montréal H3J 2L6
1201 Boulevard Saint-Laurent Montréal H2X 1K4
1638 Rue Notre-Dame Ouest Montréal H3J 1M1
5201 Boulevard Saint-Laurent Montréal H2T 1S4
4105 Boulevard Saint-Laurent Montréal H2W 1Y7
191 Rue Jean-Talon Est Montréal H2R 1S8
1391 Rue Saint-Jacques Montréal H3C 1H2
3424 Avenue du Parc Montréal H2X 2H5
1234 Avenue du Mont-Royal Est Montréal H2J 1Y1
414 Rue Saint-Zotique East Montréal H2S 1L9
1752 Rue Notre-Dame Ouest Montréal H3J 1M3
150 Rue Saint-Zotique East Montréal H2S 1K8
2519 Rue Notre-Dame Ouest Montréal H3J 1N4
271 Rue Saint-Zotique Ouest Montréal H2V 1A4
4316 Rue Sainte-Catherine Est Montréal H1V 1X9
151 Rue Ontario East Montréal H2X 1H5
Photography by Cul-Sec