The Best Spots for Munchies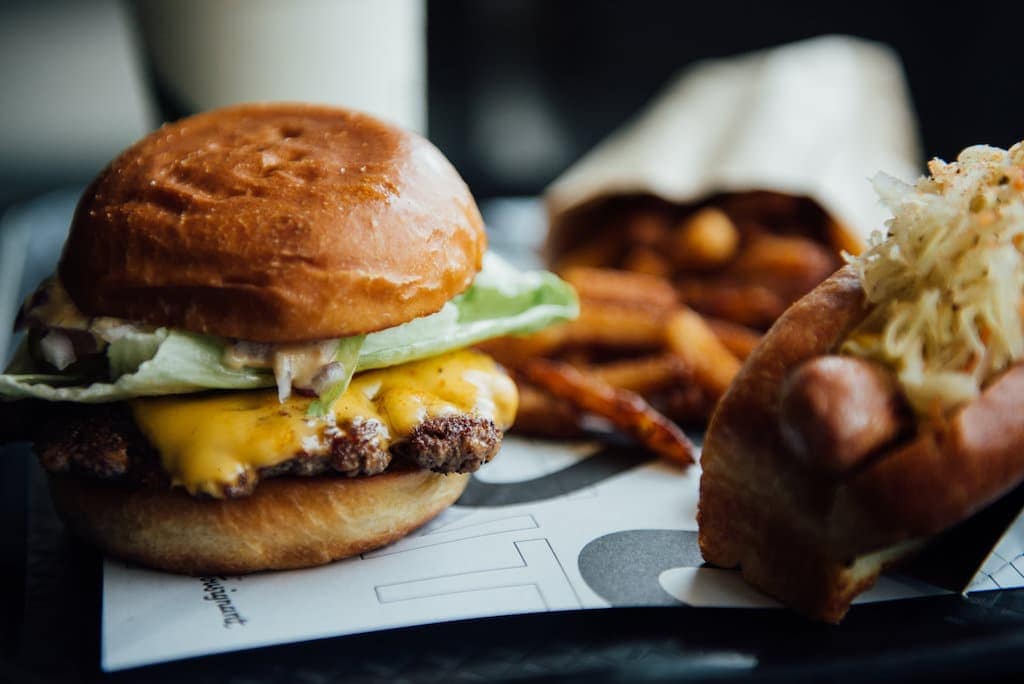 We understand munchies as a state of insatiable hunger. A never-ending hunger, a bottomless pit in the stomach that wants nothing better than to be filled with comfort food. We are not going to play innocent, munchies are strongly linked to the hunger felt after smoking a few puffs of a joint. But they are also commonly felt after a night of partying, when you're hungover.
How did we come up with this list?
We don't all have the same tastes and cravings, so we talked to our community of experts in the field and some categories were unanimous. We ruled that this list would be incomplete without a good place for Portuguese and fried chicken, ramen and pho soups, dumplings, greasy pizza, burger, poutine, fries and hot dogs, bagels, griot, classic breakfasts, and of course donuts and ice cream.
Why does cannabis give you the munchies?
If you're wondering why you get so hungry after a few puffs, we'll share our knowledge with you. Without going into a scientific exposé, munchies are a completely natural phenomenon. The feeling of hunger and the uncontrollable desire for comfort food (ideally fatty, very salty or very sweet) are caused by the interaction between cannabinoids, including THC (tetrahydrocannabinol), and the receptors responsible for appetite. So when we inhale or swallow cannabis, these receptors are as intoxicated as our minds, making food even more desirable than it already is.
For more suggestions, we suggest you check out our list of Montreal's best late night eats!
See on map
1217 Boulevard Saint-Laurent Montréal H2X 2S6
4177 Boulevard Saint-Laurent Montréal H2W 1Y7
1909 Sainte-Catherine Ouest Montréal H3H 2E8
1001 Rue Jean-Talon Ouest Montréal H3N 1T2
1001 Boulevard Saint-Laurent Montréal H2Z 1J4
969 Rachel Street East Montreal H2J 2J2
4629 Rue Notre-Dame Ouest Montréal H4C 1S5
6956 Rue Drolet Montréal H2S 2T3
3396 Rue Beaubien Est Montréal H1X 1G6
4185 Rue Drolet Montréal H2W 2L5
994 Rue Rachel Est Montréal H2J 2J3
7700 Boulevard Décarie Montréal H4P 2H4
640 Rue Jarry Est Montréal H2P 1V7
23 Rue Bernard Ouest Montréal H2T 2J6
1320 Rue Bélanger Montréal H2G 1A1
263 Rue Saint-Viateur Ouest Montréal H2V 1Y1
3090 Rue Sherbrooke Est Montréal H1W 1B5