Barroco: a gateway to the Mediterranean in Old Montreal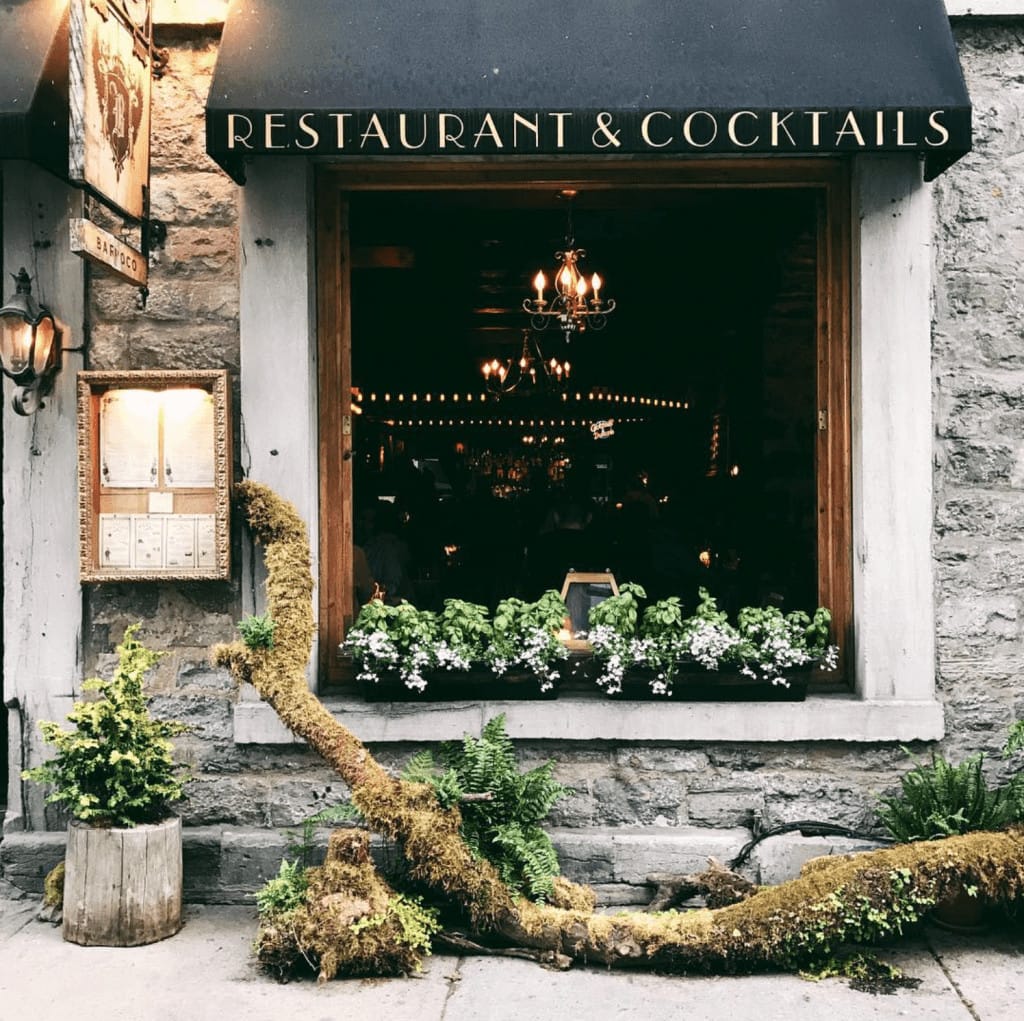 Barroco

$$$
Monday: 5:00 – 10:30 PM
Tuesday: 5:00 – 10:30 PM
Wednesday: 5:00 – 10:30 PM
Thursday: 5:00 – 10:30 PM
Friday: 5:00 – 11:00 PM
Saturday: 5:00 – 11:00 PM
Sunday: 5:00 – 10:30 PM

Barroco is a lively restaurant presenting a taste of Mediterranean cuisine in one of Montreal's oldest buildings, located on one of Montreal's oldest streets!
Barroco is the project of Jérémie Falissard, Louis Koorevaar, Roberto Porres, Ayoub Lamnini and Antonio Gonzalez. Their mission is to bring French, Italian and Spanish cuisine to Montreal. In fact, it is not uncommon to run into the owners during a visit; Louis shares his cocktail expertise to create the cocktail menu and Ayoub lends his sommelier expertise. So what did the four owners want to convey with their Mediterranean cuisine? "We wanted to offer refined comfort: a warm dining style, as grandma would make."
The place certainly doesn't lack for conviviality. Opened in October 2008, Barroco is located in one of the most historic buildings and streets in the city. With its stone and wood, beams and golden moldings, the establishment has managed to preserve this heritage feel, thus conveying the intimacy that the owners were so keen on for the atmosphere of their restaurant. Even the name lends itself to the antiquity of the decor, Barroco referring to the Baroque period that followed the Renaissance in Europe. The Spanish period is the main influence on the restaurant, again accentuated by the name itself. The space is busy, but in a studied way, and quite welcoming. They seat 40 people, including seats at the bar.
In the kitchen, you will find the chef Guillaume Mach. The chef and his team offer the establishment a signature menu offering appetizers, starters, main courses and side dishes. For appetizers, they offer oysters, Noyan cheese plates, artisanal charcuterie plates, tartares, foie gras mousse and more await you, offering a gourmet selection that is perfectly prepared for what's to come.
As for meat and poultry, they offer duck breast, Nagano pork chop and beef short rib. Let's not forget the beef ribs, as Barroco has a nice selection of Angus beef cuts in limited quantities. You can eat for between $25 and $41, with the beef ribs going for between $65 and $129.
If you're looking for fish, they offer halibut for $41 and a delicious paella for $41 or $75 for 2.
Finally, for pasta lovers, Barroco also prepares its Vesuvio parpadelle in, at $25.
To drink, they have a nice wine list, and offer several options in whites, bubbles and reds.
"I love the soul of this restaurant; the whole of it. In one visit, you soak up the charm of the place as well as its charisma and warmth." Barroco is a key establishment for a great night of drinking and eating. The charm of the staff is also a big plus – no wonder the place has so many loyal customers.

Note, during the holiday season, the address is open on the 1st of the year!
Written by Sophie Monkman
Photography by Barroco