Fiorellino: Italian cucina at its best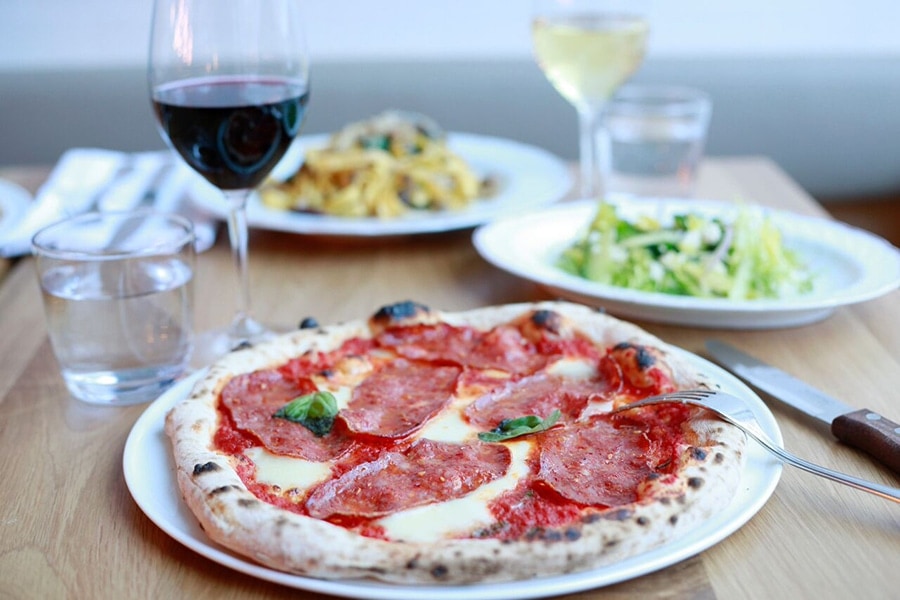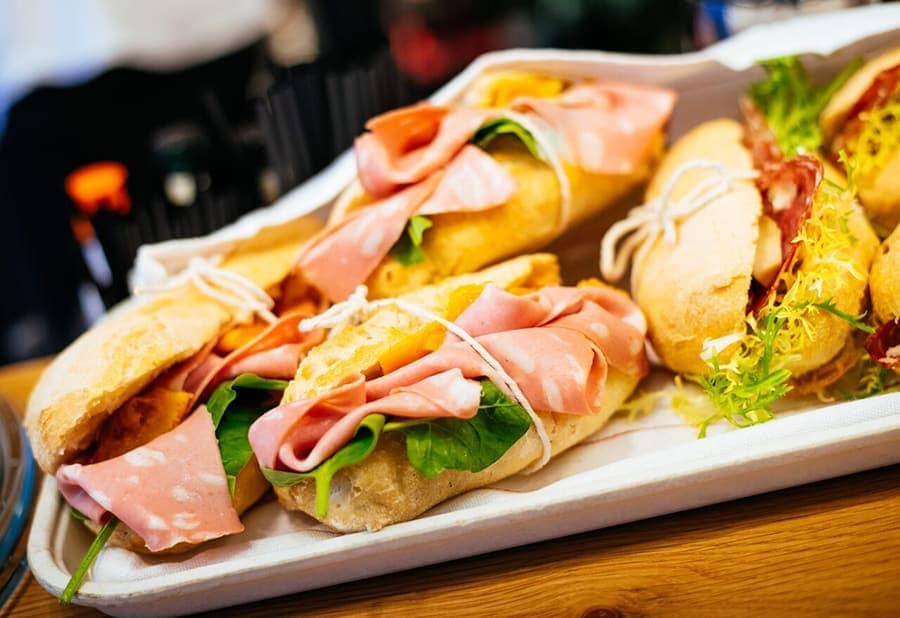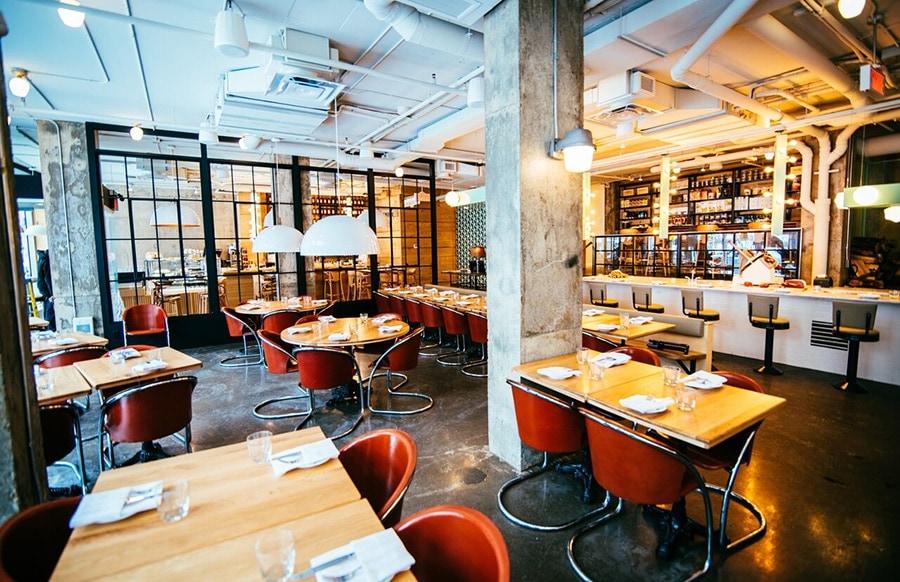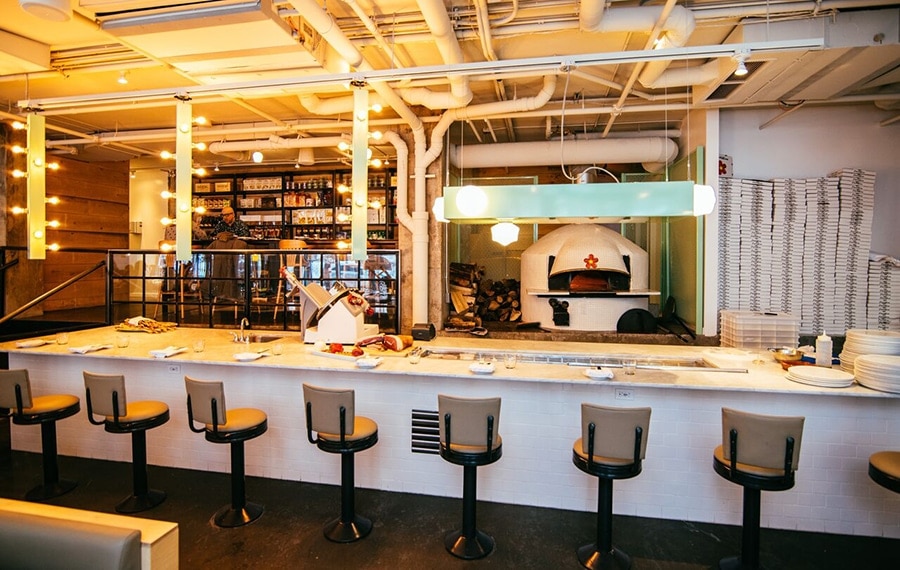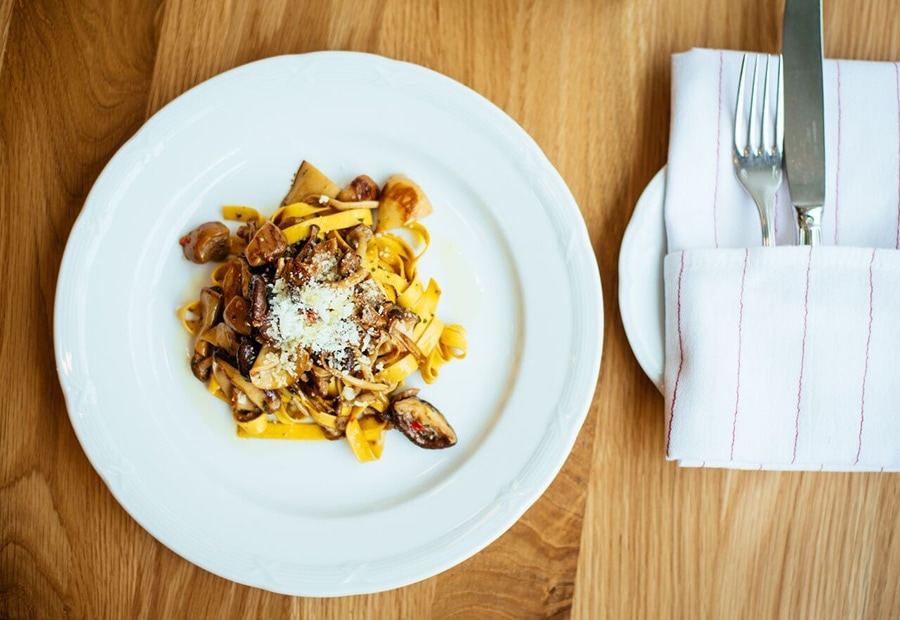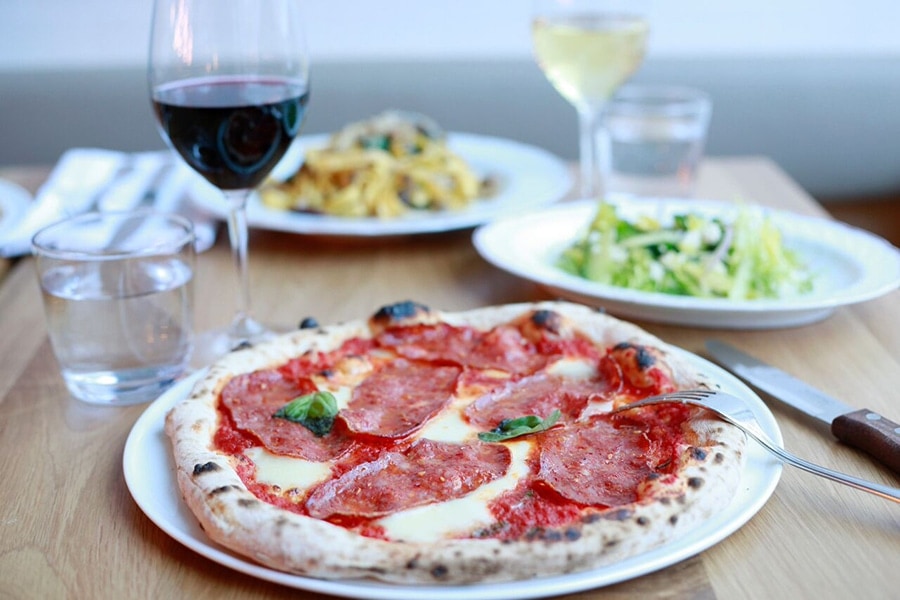 Fiorellino

$$
Monday: 11:30 AM – 2:30 PM, 5:00 – 10:00 PM
Tuesday: 11:30 AM – 2:30 PM, 5:00 – 10:00 PM
Wednesday: 11:30 AM – 2:30 PM, 5:00 – 10:00 PM
Thursday: 11:30 AM – 2:30 PM, 5:00 – 11:00 PM
Friday: 11:30 AM – 2:30 PM, 5:00 – 11:00 PM
Saturday: 5:00 – 11:00 PM
Sunday: 5:00 – 10:00 PM


Owner(s) Massimo Lecas, Lino Lozza, Angelo Leone, Robbie Pesut
Chef(s) Erik Mandracchia
Opened 2016

Accepts mastercard, visa, cash, debit
75 Seats
Accepts groups
Fiorellino opened in 2016 on rue de la Gauchetière Ouest and we can tell you with conviction that they serve some of the best pizzas in Montreal, and more. Fiorellino translates to « little flower ».
The Buonanotte Group (Massimo Lecas, Lino Lozza, Angelo Leone, Robbie Pesut) are behind this Italian snackbar-ristorante, as it is called.
What strikes you first off is the impressive decor, thanks to Jean-Guy Chabauty (Atelier Moderno). The look is both contemporary, of course with a certain Italian flair : elements like the traditional display cabinet on the counter full of mouthwatering dolci, or the striking turquoise/white tiles that run down a wall and along the floor, and beautiful ceiling lamps above the tables. This is understated chic and a great mix of both family dining and the atmosphere of a trendy bar. If the wood-fired oven is the centerpiece of the restaurant, then Fiorellino's pizza are the centerpiece of the menu.
Chef Erik Mandracchia (ex-Pied de Cochon, Bremner, Impasto, currently with Porchetta & Fiorellino), "cooks like an Italian nonna", said Danny Smiles (Top Chef Canada, Chuck & Danny's Road Trip). How true ! This young chef is only 28 years old, but with talent galore, he has so much going for him ! Nonna's simple Italian dishes are all on display at Fiorellino, using fresh produce, with delicious flavors and certainly authenticity. With some options for lunch, the evening menu is somewhat longer. Antipastos, homemade salumis, exquisite homemade pasta (the gnocchi are to die for), and pizza – some of the best in town (!) rosso or bianco, they are impeccable.
There is an interesting wine list, however, if it captivates you into trying something exceptional, the evening will end with a more substantial bill. Saying that, the list also includes many other wines, mostly Italian, and for all wallets.
The atmosphere at Fiorellino is warm, festive and romantic, and right for so many occasions such as an evening with family, friends, romance, to enjoy a cocktail and pizza, a quick business lunch or maybe just to have your own tasting adventure. The service is friendly, sometimes a bit fast but if you let the staff know, it will fall into place. The owners are good at exuding their Italian charm, another enjoyable aspect of Fiorellino. Forza italia!
The excellence of Italian cuisine and its wonderful simplicity, is what awaits everyone who dines at Fiorellino. Bravo !
Written by Élise Tastet