The Best Cannoli in Montreal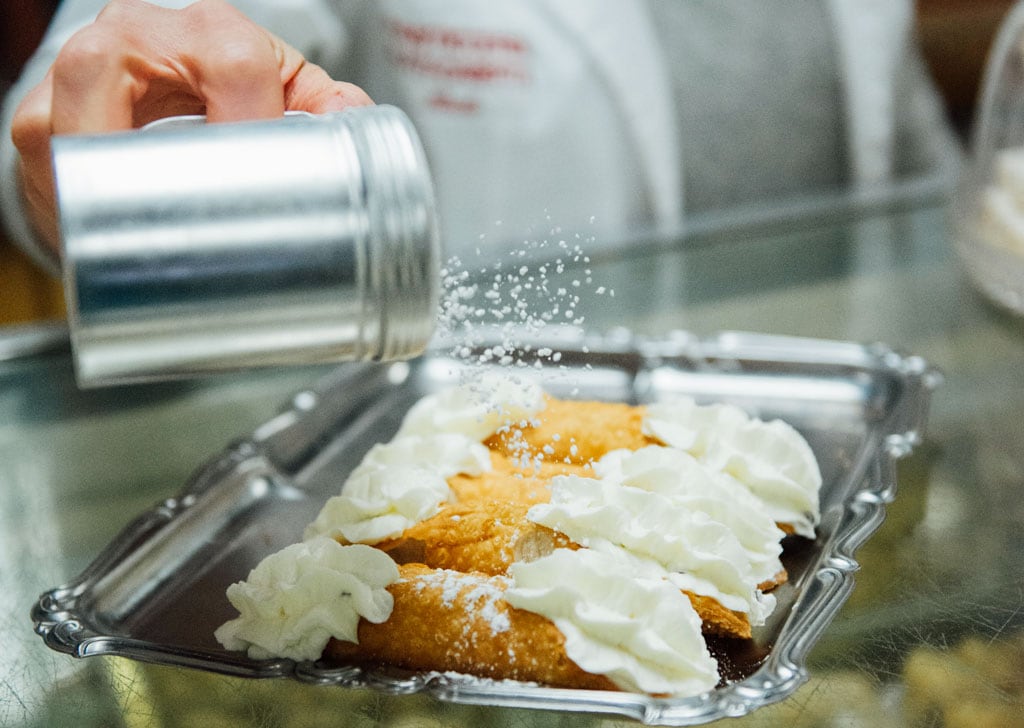 Cannoli (singular: cannolo) are Sicilian pastries, and are among the most classic Italian desserts. The traditional version of this pastry is composed of a tube-shaped shell made of fried dough, which is then filled with a sweet and creamy ricotta-based mixture. Depending on the variation, it can be filled with chocolate chips, candied fruit or pistachios. Note that the flavour is at its best when freshly stuffed just before serving!
If you love Italian delicacies, you can also check out our Montreal lists of the best Italian restaurants, the best gnocchi, the best pasta and the best pizzas in the city!
Here is our list of suggested addresses to enjoy excellent cannoli in Montreal: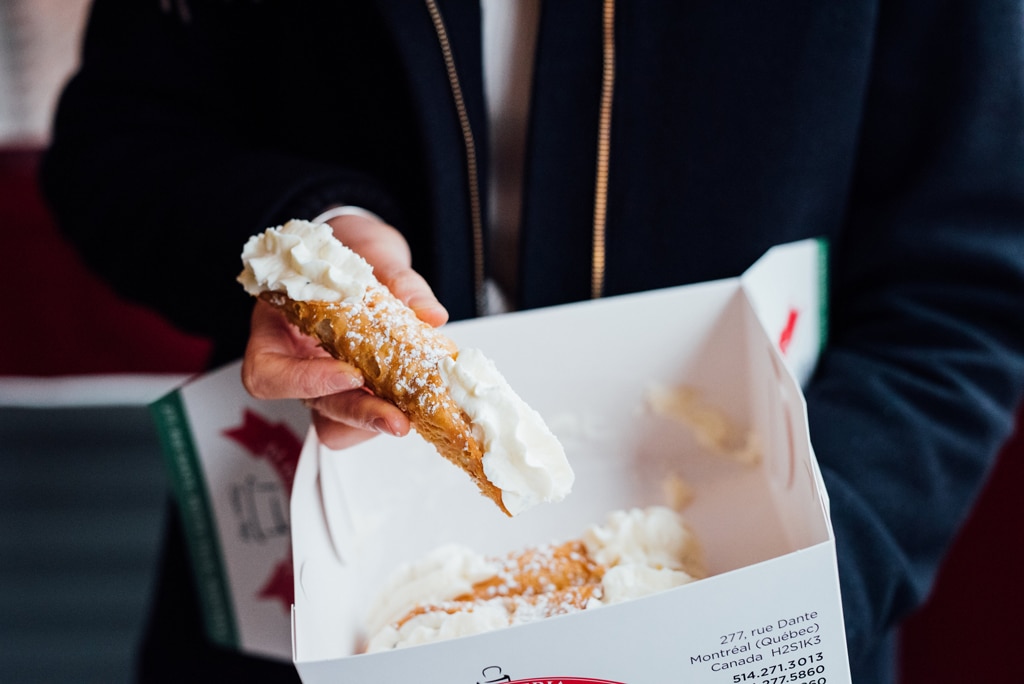 Open since 1968, this traditional Italian pasticceria is a must for tasting one of the best cannoli in town! Regular or miniature, this Sicilian dessert is the house specialty: with a crispy golden shell filled with a high-quality and fresh ricotta cream. The establishment is so well known in the neighbourhood that Pizzeria Napoletana down the street serves its cannoli in their restaurant. We suggest you stop by on a Saturday, as that's when Alati Caserta serves up different flavours of cannoli, including pistachio, limoncello, tiramisu and custard. Alison Slattery
277 Rue Dante
Montréal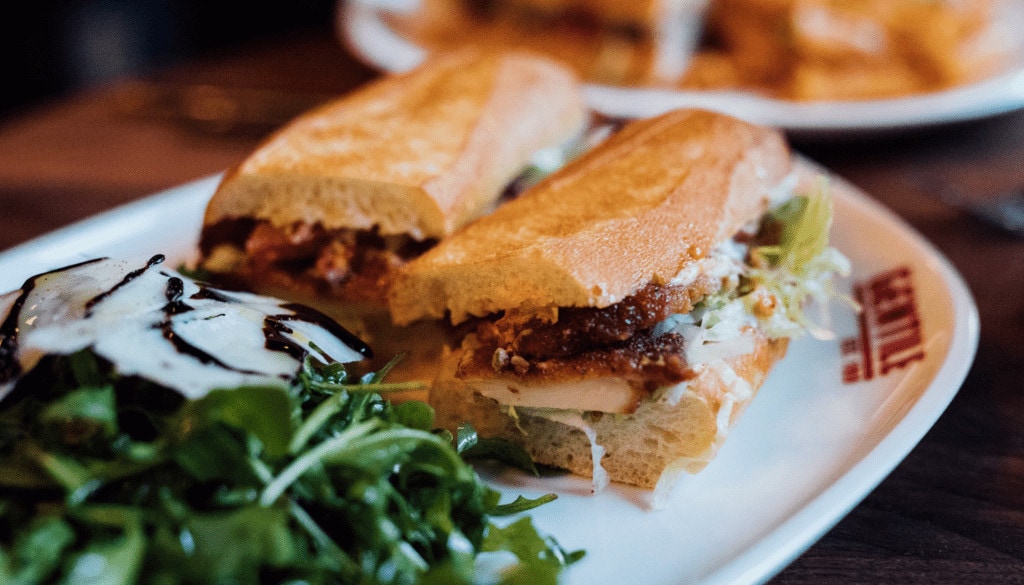 Open since 1959, Café Gentile is one of Montreal's finest Italian cafes, today with two locations: one on Park Avenue, and the other on Ste-Catherine Street in Westmount. On site, you will find a timeless menu designed by the Gentile family, with delectable Italian desserts. Among them is one of the best cannoli in town! Photos Alison Slattery
4126 Rue Sainte-Catherine
Westmount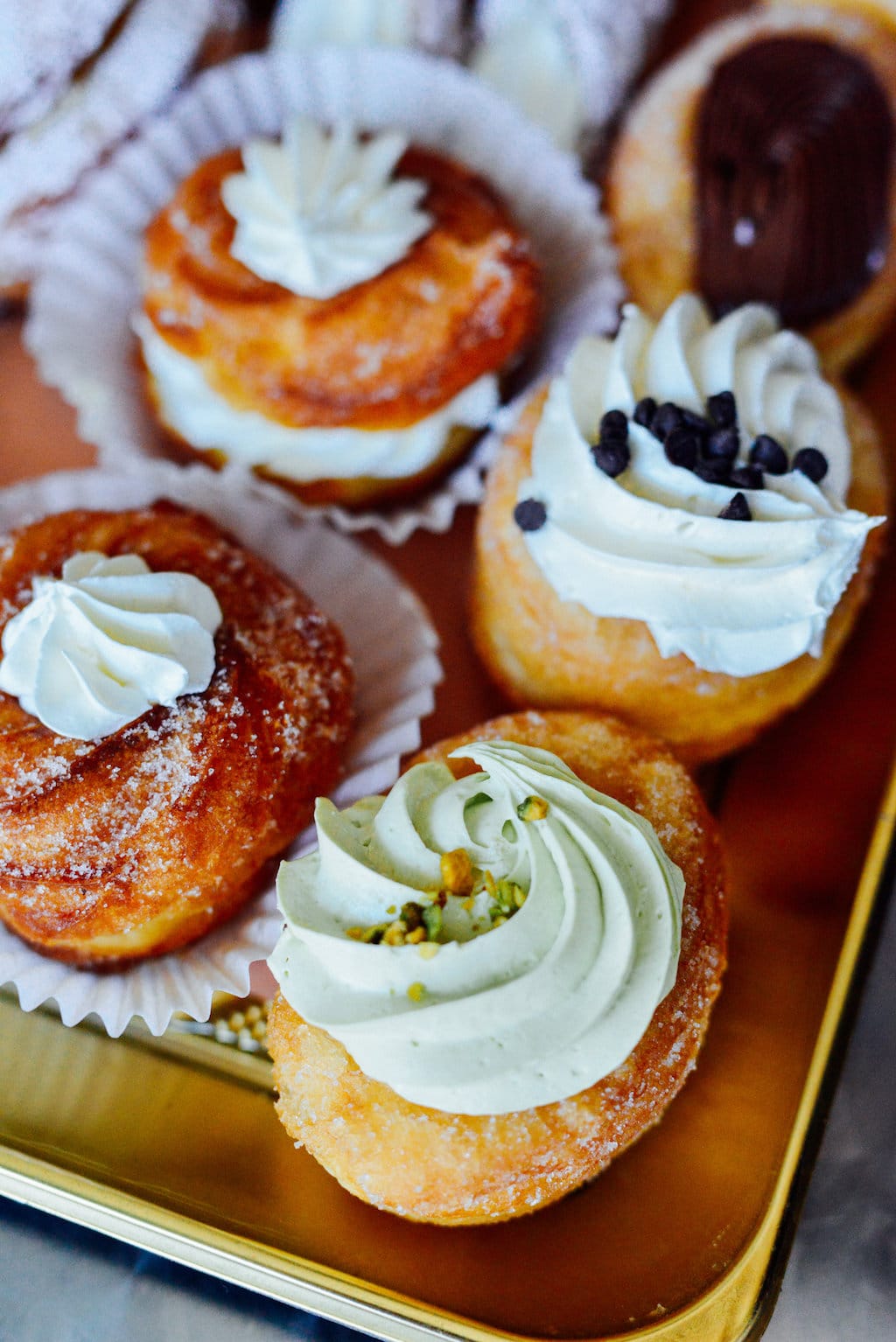 This small Italian pastry shop located on St-Laurent Boulevard is a gourmet address as we like it. Opened in 2007, La Cornetteria offers several Italian desserts, such as cornetti, panforte, cronetto and, of course, cannoli. Here, this Sicilian specialty is served in its most classic form. The cream is light, fresh and prepared daily, while the shell does not taste fried. Note that in addition to the classic version, other flavours can be prepared to order.
6528 Boulevard Saint-Laurent
Montréal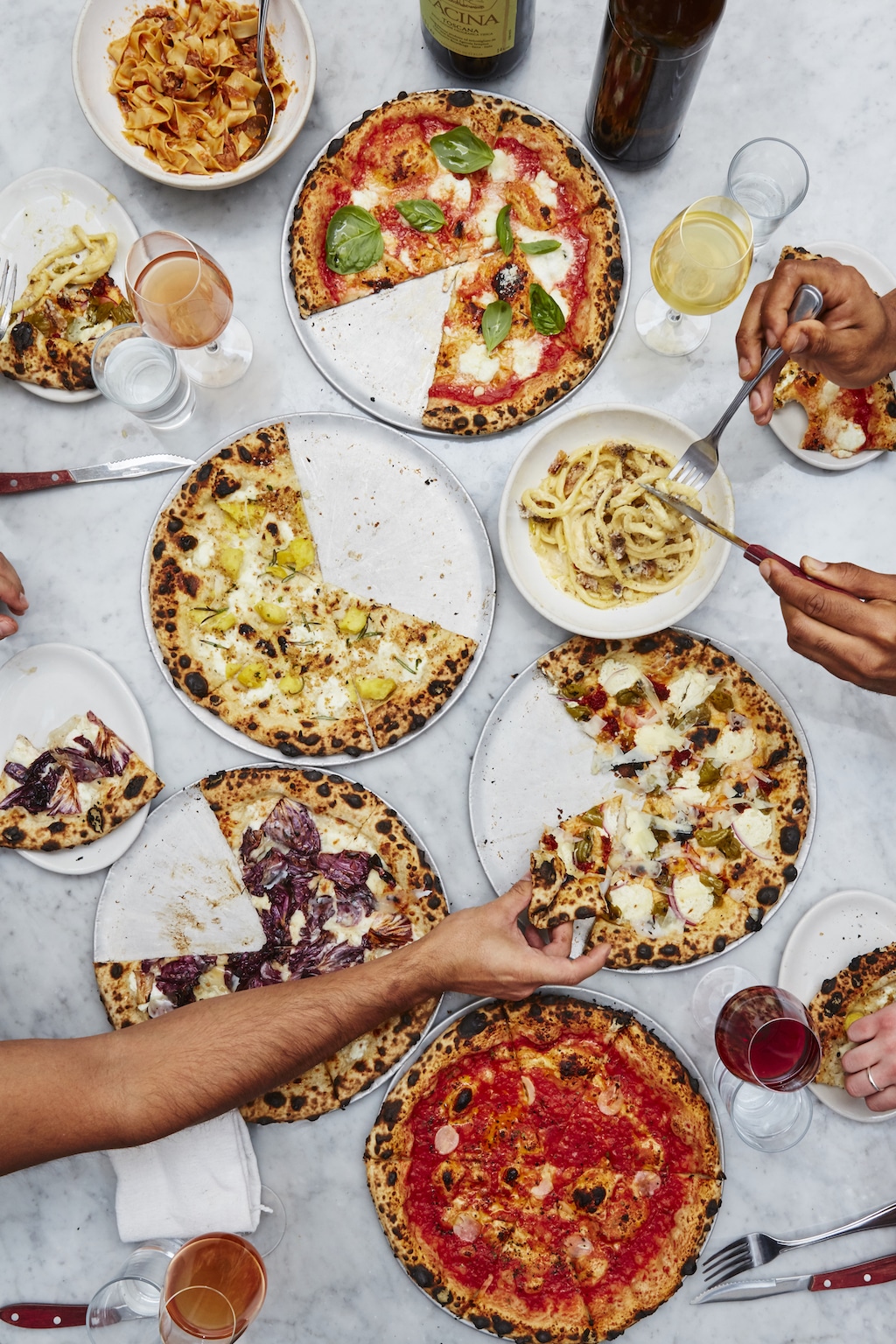 Elena, from the same owners as Nora Gray, specializes in the art of Italian pizza, good wine and good coffee. The establishment also offers excellent cannoli, which are well worth a visit. Here, they prepare them in their own way, adding pistachios and candied orange peel to the ricotta mixture. A must try! photos Dominique Lafond
5090 Rue Notre-Dame Ouest
Montréal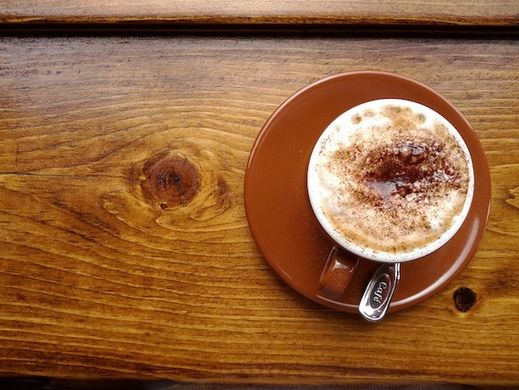 Café Vito is a landmark in Montreal. In this Italian family business, every customer is treated like a regular! Here, the homemade cannoli are very good: the cream is made of ricotta and whipped cream, making it very light, while the shell is directly imported from Italy. They are the perfect accompaniment to Vito's excellent coffee! Photos by Alison Slattery
151 Rue Villeray
Montréal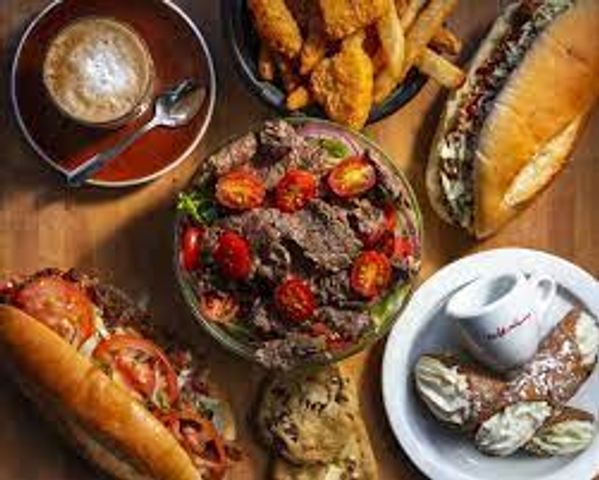 Café Milano
Open 24 hours a day, 7 days a week, Café Milano has grown in popularity since its opening to become a fixture in St. Leonard. Here, you can drink a good coffee while watching televised sports, day or night! In its family atmosphere, they serve coffee, sandwiches, some sweets, and of course, excellent cannoli. Along with lobster tails and other Italian pastries, their cannoli are delicious and are made according to the establishment's secret recipe.
5188 Rue Jarry Est
Montréal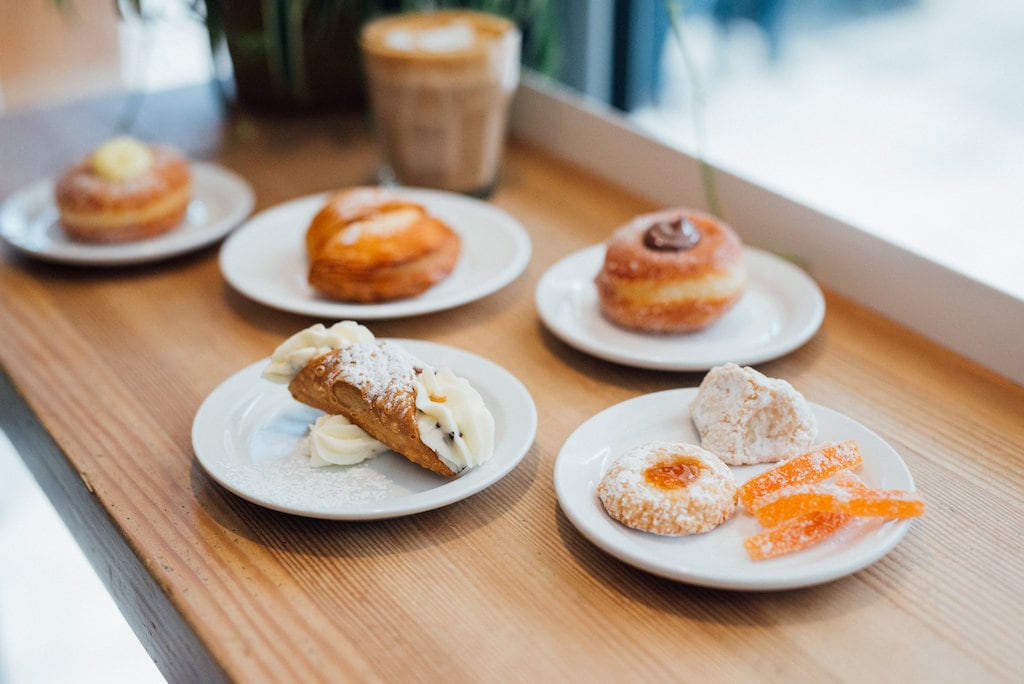 From the same owners of Hostaria and Bottega, this superb gourmet address on St-Zotique Street serves excellent homemade cannoli. Here, the ricotta mixture is prepared with dark chocolate chips and orange zest, giving their cannoli an original flavour. Other than to enjoy this Sicilian dessert, we stop by San Gennaro to enjoy some of their delicious pizzas on the go, to drink a good Italian coffee and to browse their fine Italian food imports. Photos Alison Slattery
69 Rue Saint-Zotique East
Montréal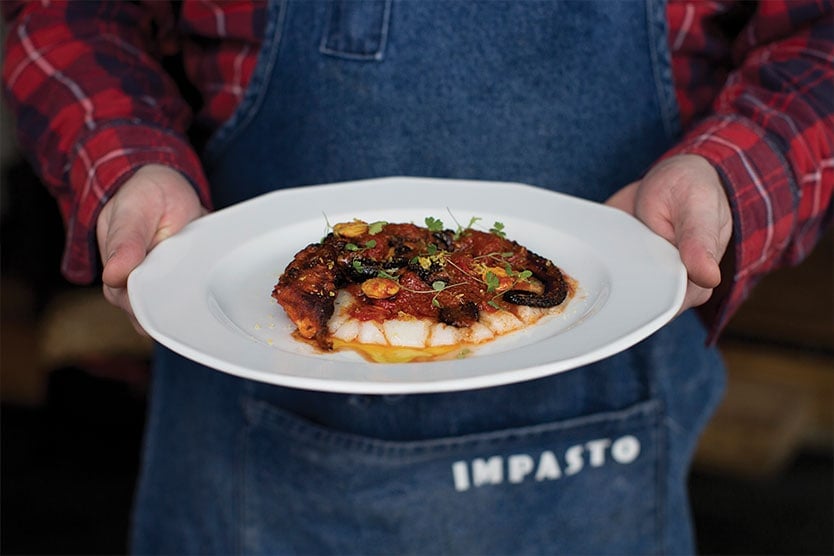 Impasto is one of the best Italian restaurants in Montreal. The atmosphere is buzzing and you can see through the bar to the open kitchen and staff at work. In addition to serving excellent homemade charcuterie and absolutely delicious Italian dishes, the establishment serves decadent Italian desserts, including its superb cannoli Julie Perreault
48 Rue Dante
Montréal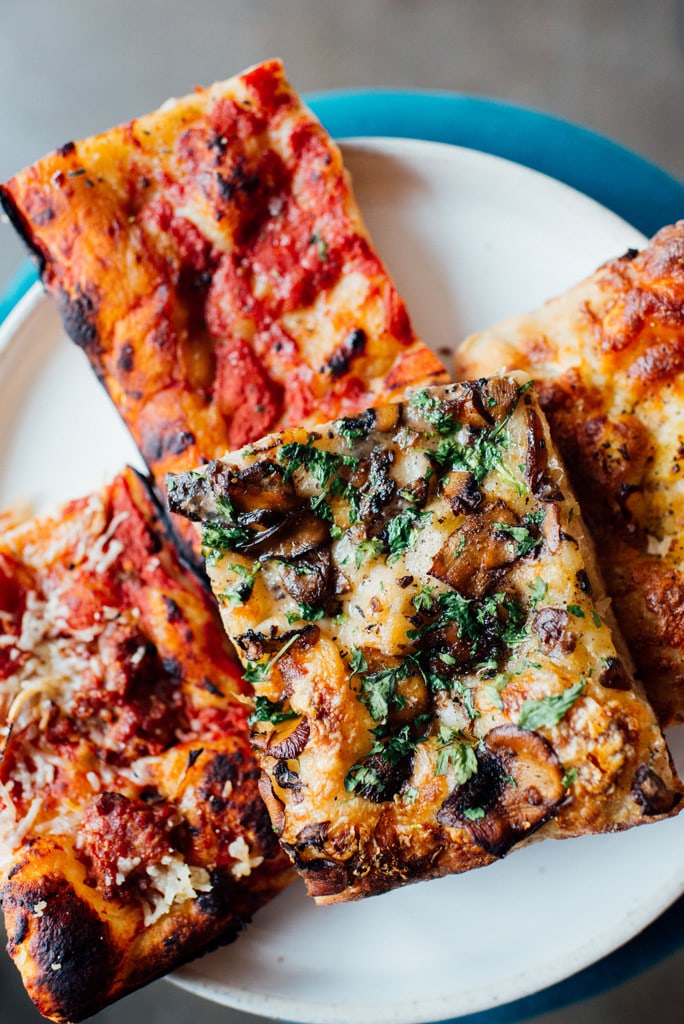 Opened by the same owners as Elena (and located just below) Club Social PS is a superb cafe in St-Henri that offers, like its sister establishment, excellent Italian pastries. Cornettos, pizzettes and tarts; all are delicious and executed to the highest standards. Not surprisingly, their cannolo is also exquisite. A must try! Photos Alison Slattery
5090A Rue Notre-Dame Ouest
Montréal
Pâtisserie & Boulangerie Italia
A small place located on Jean-Talon Street East in St-Léonard, the Pâtisserie & Boulangerie Italia serves a multitude of products that, as its name indicates, are rooted in Italian culinary culture. The address is a nice combination of a delicatessen, a cafe, a pastry shop and a bakery. Its offer is notably vast, however one goes there mainly for their delicious cannoli.
5540 Rue Jean-Talon Est
Montréal
La Conca d'Oro
On its corner in the neighbourhood of Saint-Michel, the large bay windows of La Conca d'Oro bakery and pastry shop offer passers-by a taste of the house's sweet treats. The Italian pastry shop is known for its good breads, extravagant cakes, but especially for its famous cannoli and tiramisus. The cannoli of La Conca d'Oro truly honour Sicily.
2550 Rue Jean-Talon Est
Montréal
Pâtisserie Dolci Più
Dolci Più is a beautiful pastry shop in Ville Saint-Laurent offering fine pastries and gelatos. They also specialize in personalized cakes, especially for weddings. As well as being a small bistro-café, we stop there to savour one of their delicious cannoli.
849 Boulevard Décarie
Montréal
Pâtisserie San Marco
San Marco Patisserie is located on Jean-Talon Street East and makes some of the best ricotta delights in town. Their cannoli are generous, with a filling concealing pieces of chocolate. A true Italian delight.
1581 Rue Jean-Talon Est
Montréal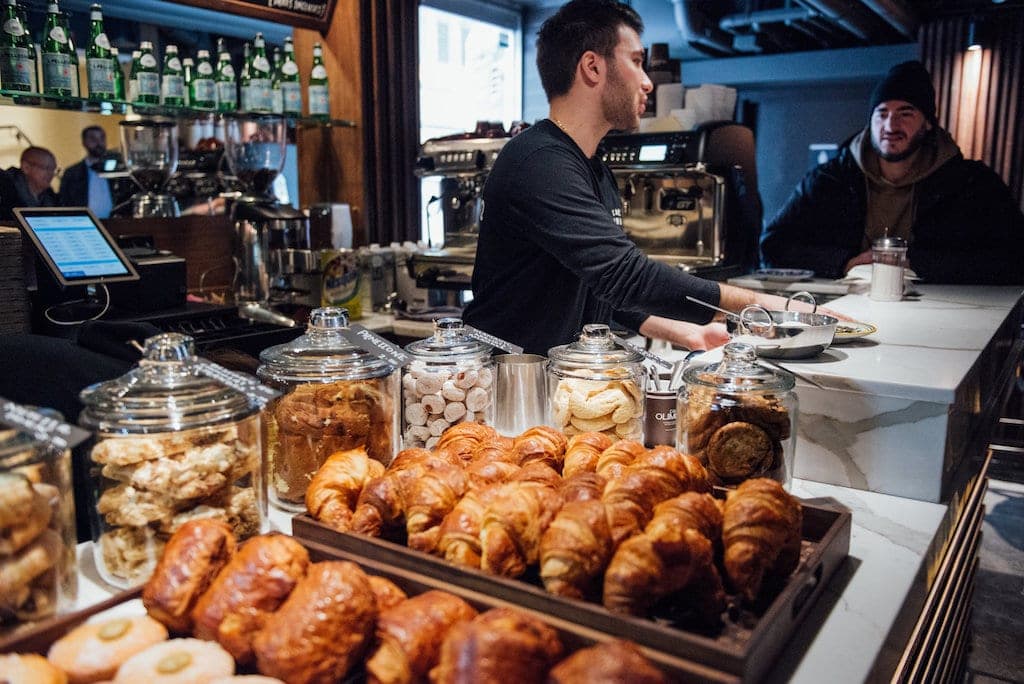 Café Olimpico has been bustling since 1970. This café on St-Viateur Street is well known, but it serves much more than coffee. Its success comes from many factors; making it a portrait of a Montreal institution. Making simple Italian coffees at a reasonable price, Café Olimpico is also known for its café-crèmes, coffee sorbet, as well as its incredible cannoli!
124 Rue Saint-Viateur Ouest
Montréal
See on map
277 Rue Dante Montréal H2S 1K3
4126 Rue Sainte-Catherine Westmount H3Z 1P4
6528 Boulevard Saint-Laurent Montréal H2S 3C6
5090 Rue Notre-Dame Ouest Montréal H4C 1T1
151 Rue Villeray Montréal H2R 1G4
5188 Rue Jarry Est Montréal H1R 1Y4
69 Rue Saint-Zotique East Montréal H2S 1K7
48 Rue Dante Montréal H2S 1J6
5090A Rue Notre-Dame Ouest Montréal H4C 1T1
5540 Rue Jean-Talon Est Montréal H1S 1L9
2550 Rue Jean-Talon Est Montréal H2A 1T9
849 Boulevard Décarie Montréal H4L 3L7
1581 Rue Jean-Talon Est Montréal H2E 1S9
124 Rue Saint-Viateur Ouest Montréal H2T 2L1