Pizzeria Melrose: Delicious pizza in NDG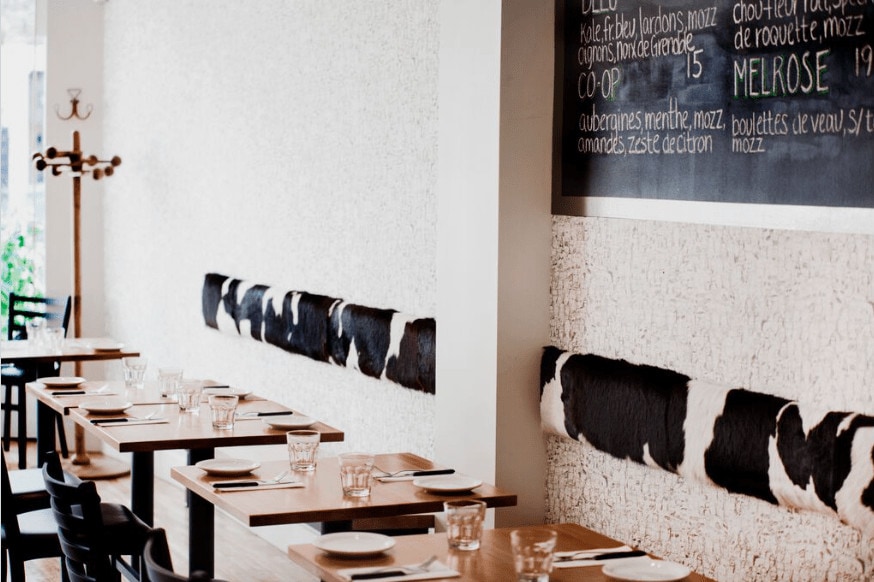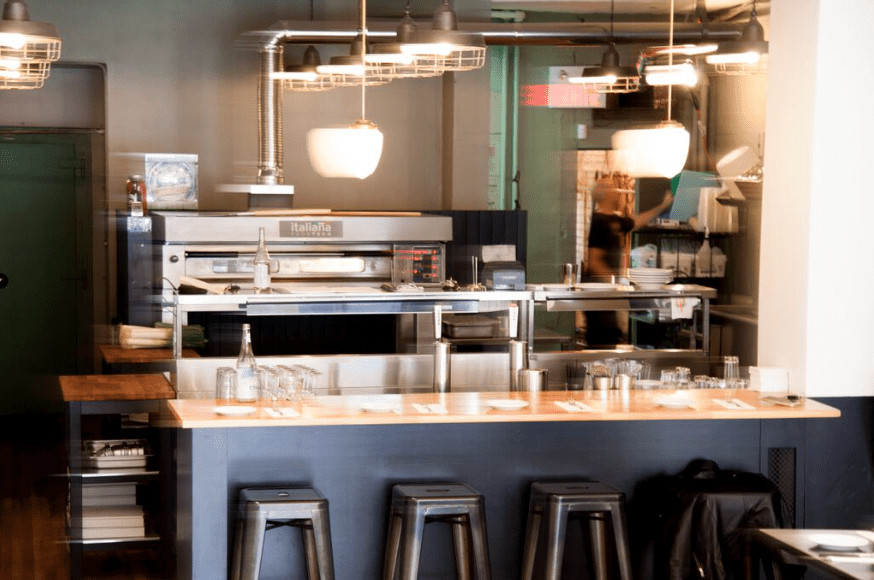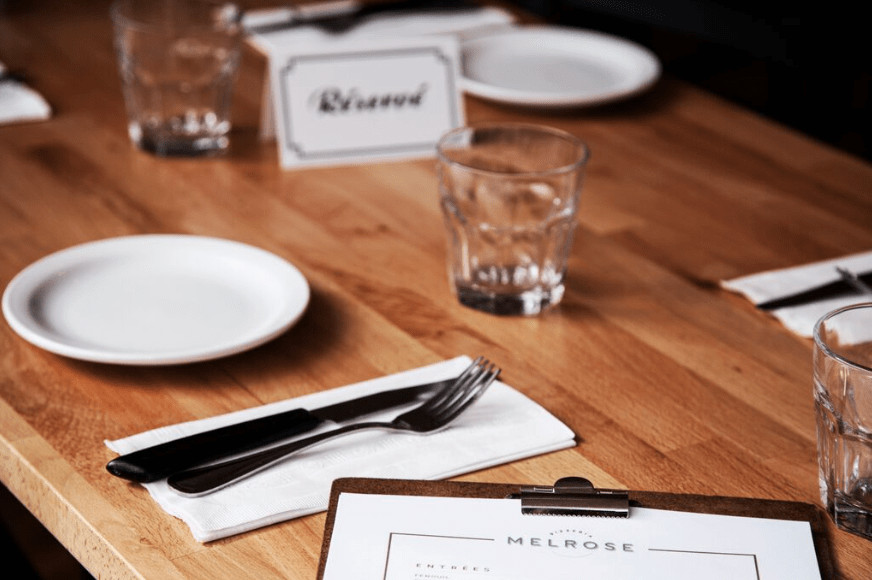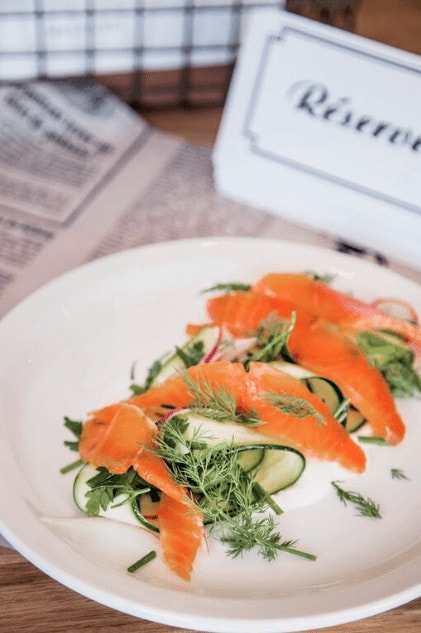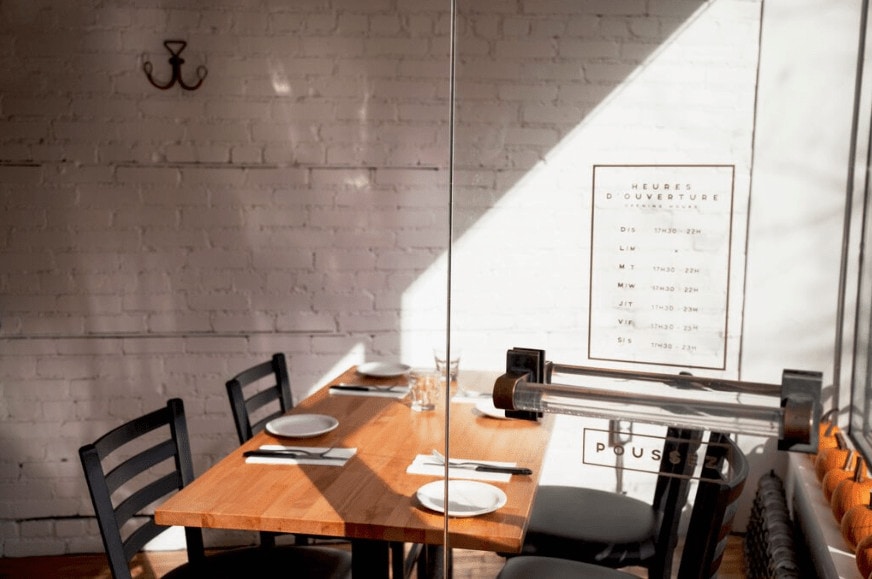 Pizzéria Melrose NDG

$$
Monday: 5:00 – 10:00 PM
Tuesday: 5:00 – 10:00 PM
Wednesday: 5:00 – 10:00 PM
Thursday: 5:00 – 10:00 PM
Friday: 5:00 – 10:00 PM
Saturday: 5:00 – 10:00 PM
Sunday: 5:00 – 10:00 PM


Owner(s) Paolo Oliveira, Roger Gariépy, Michel Ostiguy
Opened 2015

Accepts mastercard, visa, cash
55 Seats
Accepts groups
Has a private room
Is accessible
When one of the best bakers in Montreal, Marc-André Cyr, contacts the Tastets and says, « my favorite pizza place is the new Pizzeria Melrose in NDG. You should try it », of course we're going to head there full of high expectations.
First off though, we have to find it. Located on rue Sherbrooke Ouest, the pizzeria has no exterior signage but look for the space with the huge windows and above these, the faded lettering which reveals that the space was at one time, the former premises of custom upholstery and furniture makers, a nice touch! Upon entering Pizzeria Melrose, we detect something different from other restaurants in this area. In Mile-End, the surroundings would likely be more predictable but this is NDG and there's a cool breeze in this cozy, welcoming place. Open kitchen, hot pizza oven and a smiling chef co-owner. We're already feeling good.
The high ceilings allow for a spacious feel in what is not a large room. There is some banquette seating which is backed with brown & white spotted cowhide, a throwback to another life of the space for over 60 years as a fur store, and the immense vault where the furs were stored, can still be seen at the back of the restaurant. In fact, « The Vault » can be reserved for private events. The numerous hanging vines provide a pop of fresh green against the white walls. The three owners saw the need in NDG for a great neighborhood pizzeria and here they are. By name, the owners are Éric Denommee (MED, Brunoise), Paolo Oliveira and Didier Housseaux. The room can seat about 40 with some seats at the bar. There is also seating on the front terrace during the summer.
Pizza is always a great choice for comfort food, and the pizza at Melrose is indeed very comforting. Whether the classic Marguerite, or Mushrooms (white sauce, porteenie mushrooms, smoked caciocavallo, sage, garlic), or the Melrose (tomato sauce veal meatballs, mozzarella), we are all impressed. There are around 10 to choose from plus a pizza of the week. Some have criticized the wine list with its many commercial labels, but the owners are working on this aspect and the wine we chose was, in fact, just fine and worked well with our order. The service does need some polish but the staff are well-meaning and charming.
And at the end of the evening, our hearts and wallets are pleasantly surprised when it comes time to pay. We left with the feeling that this is a place we would want to return to and we wish the entire team at Pizzeria Melrose well.
Written by Marilou Nantel
Photography by Jessica Metni