Welldun Pizza: Pizza in all its glorious forms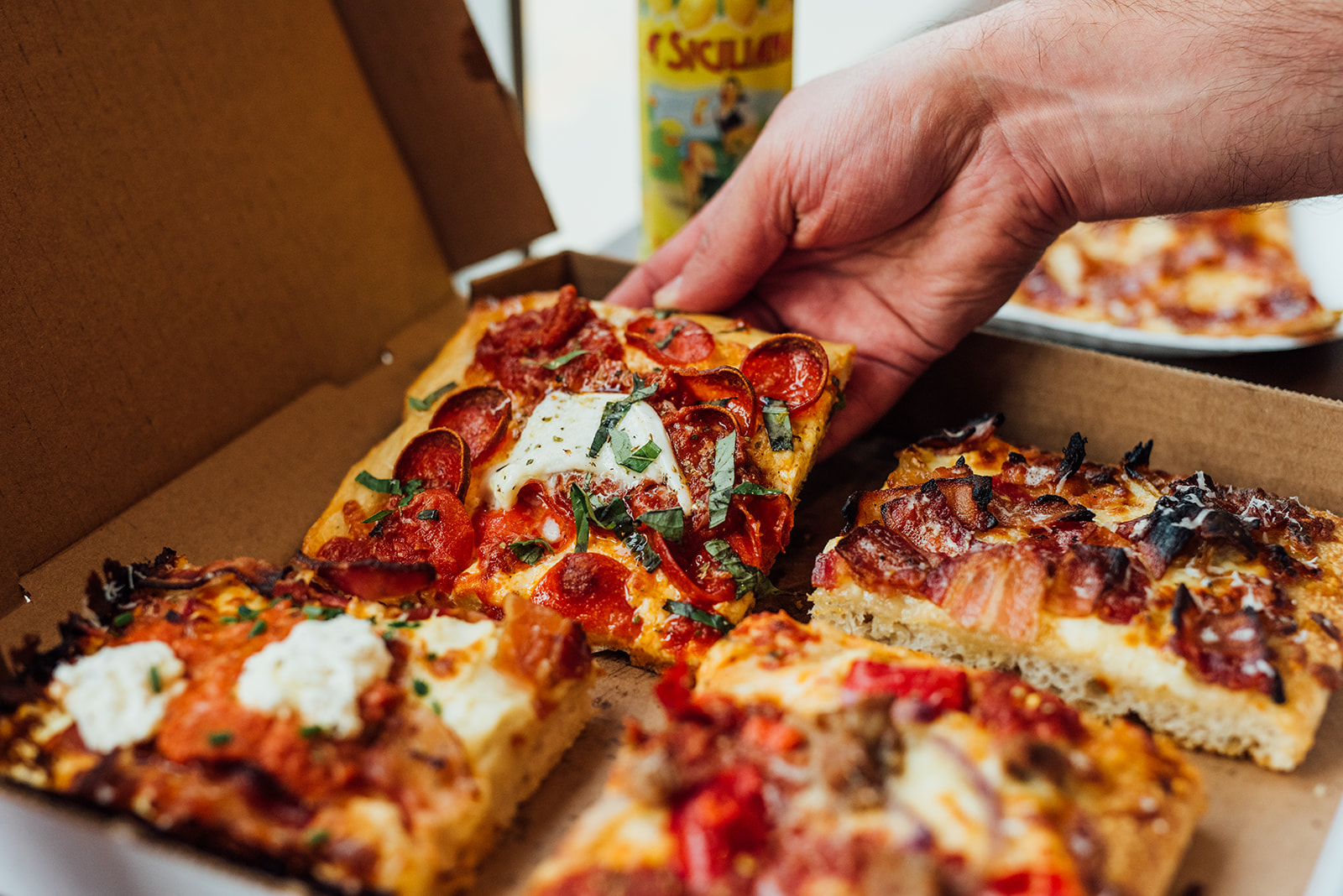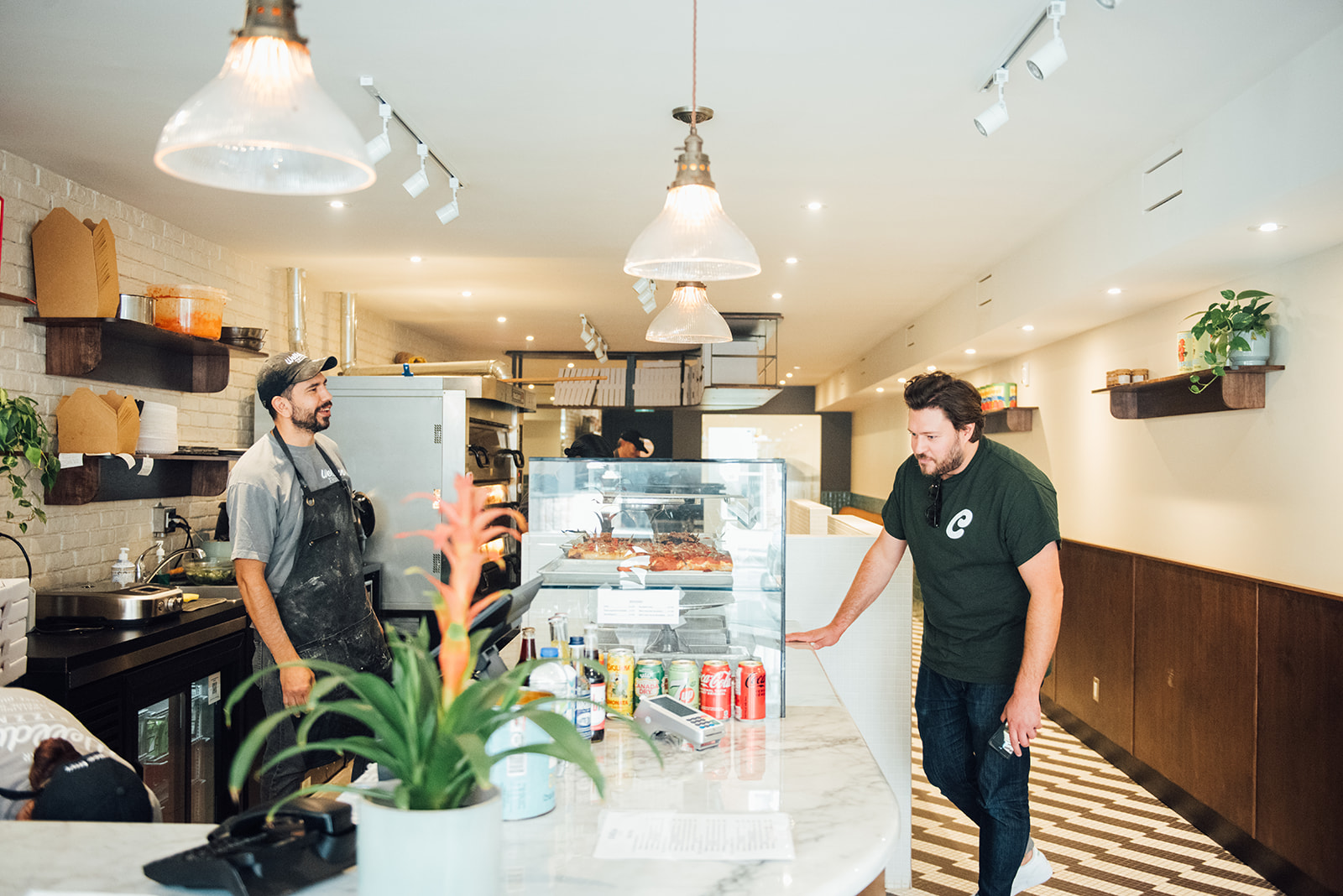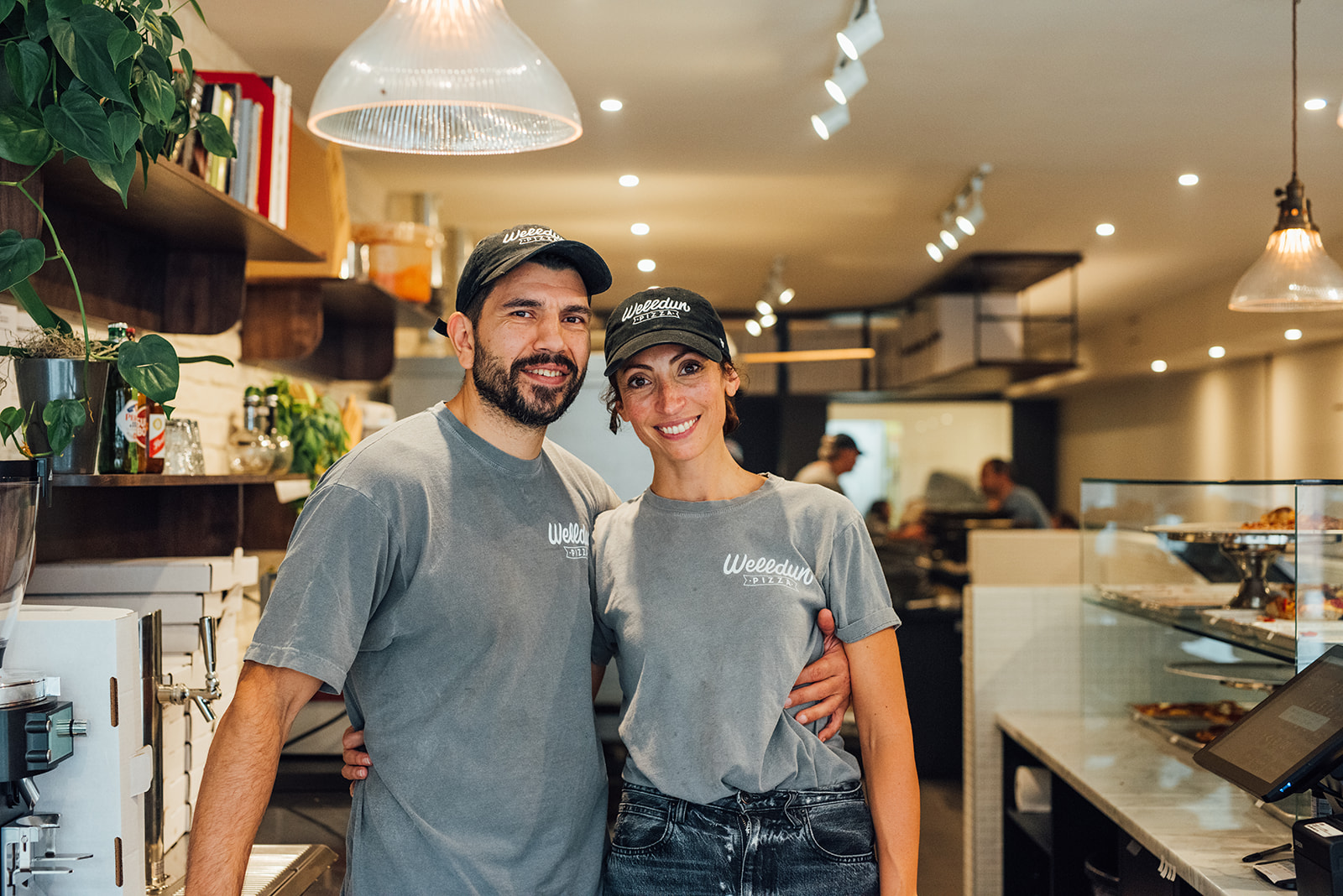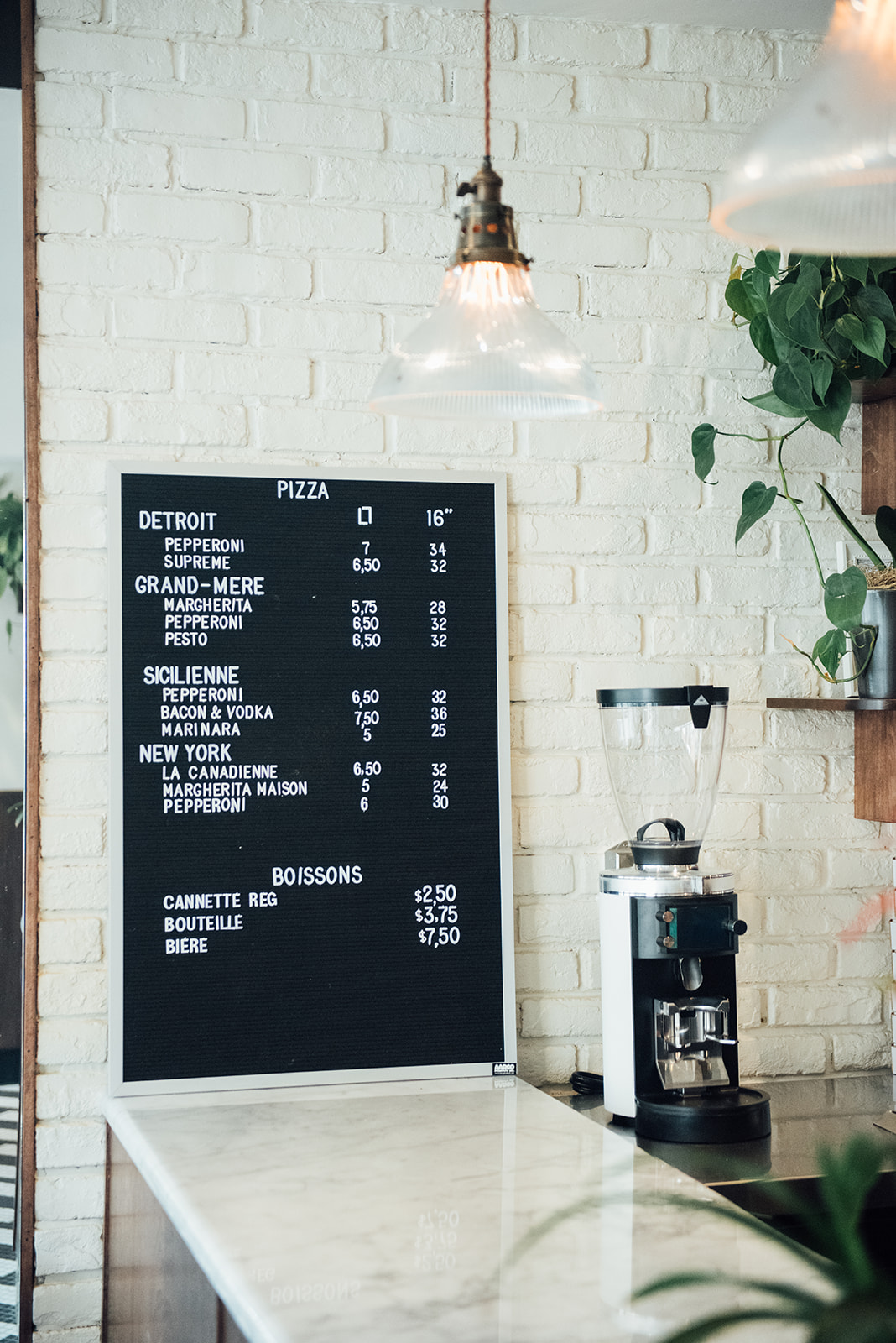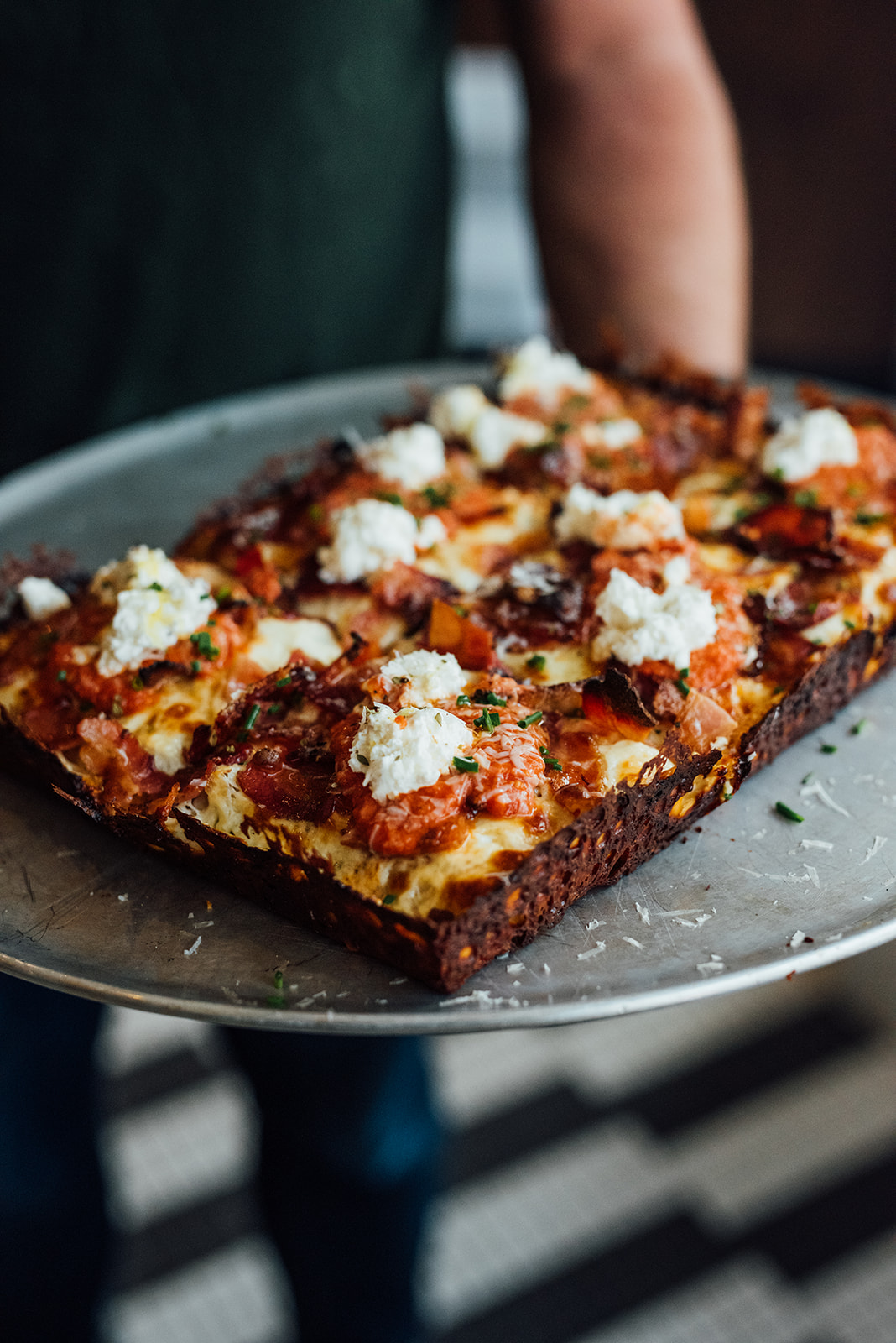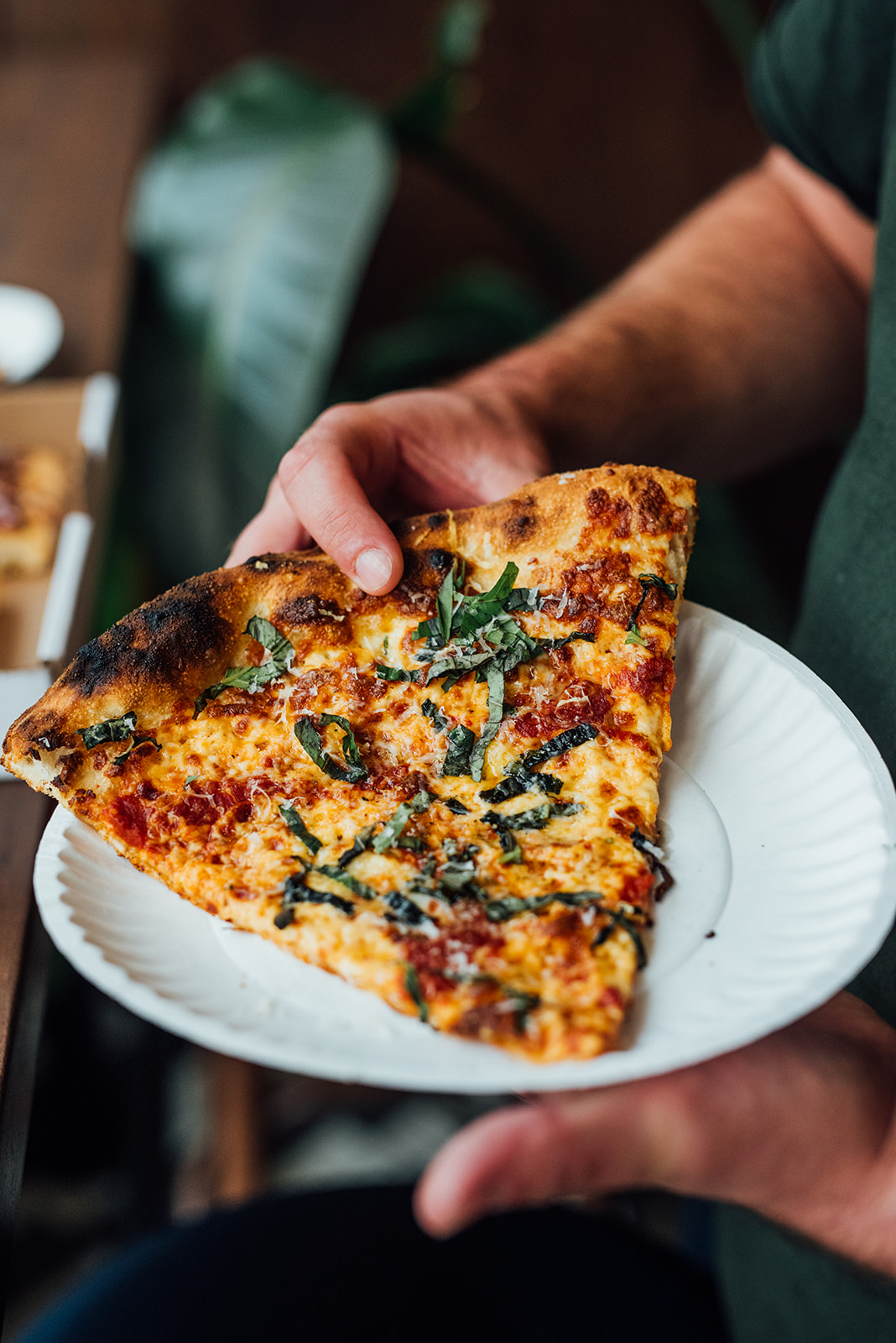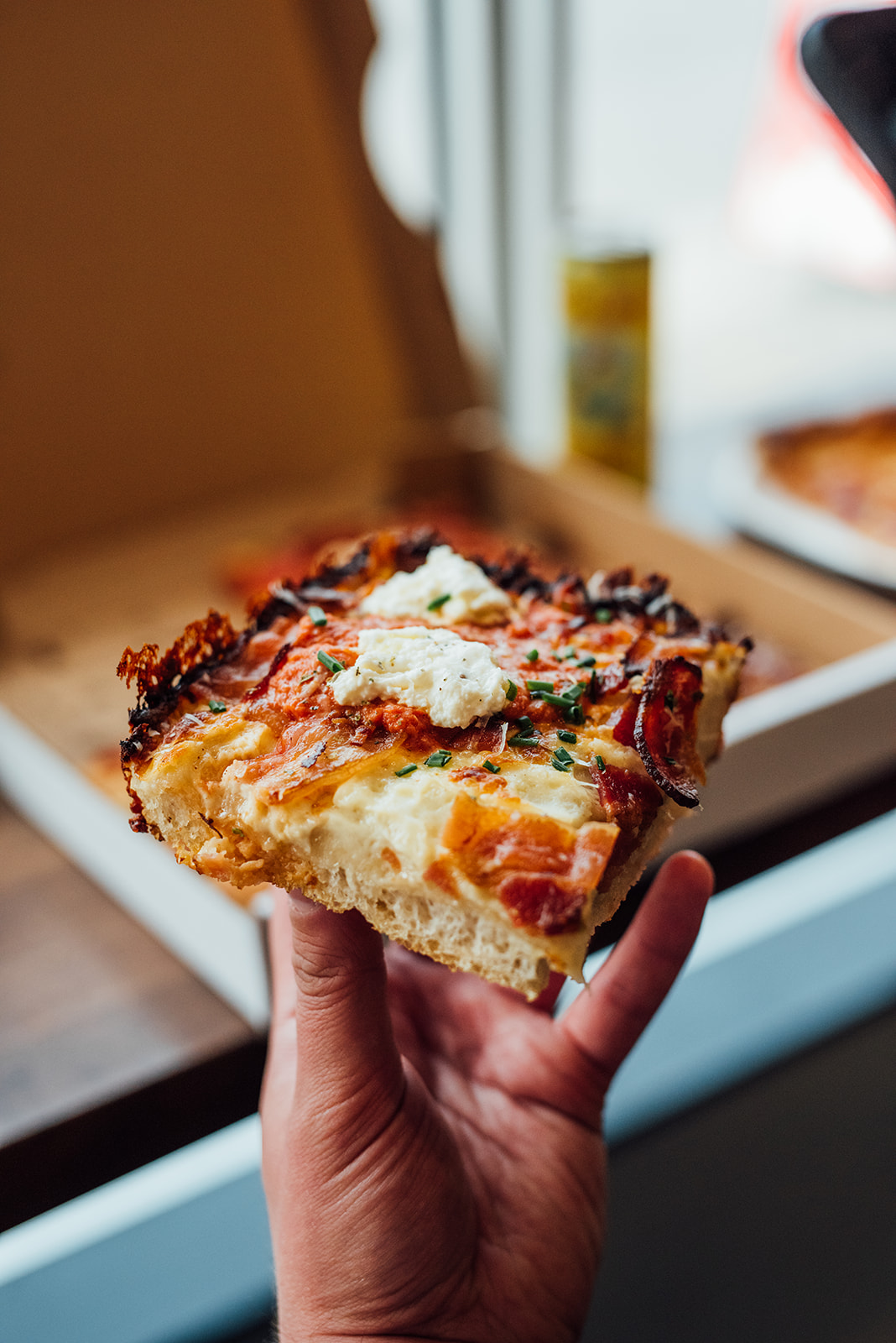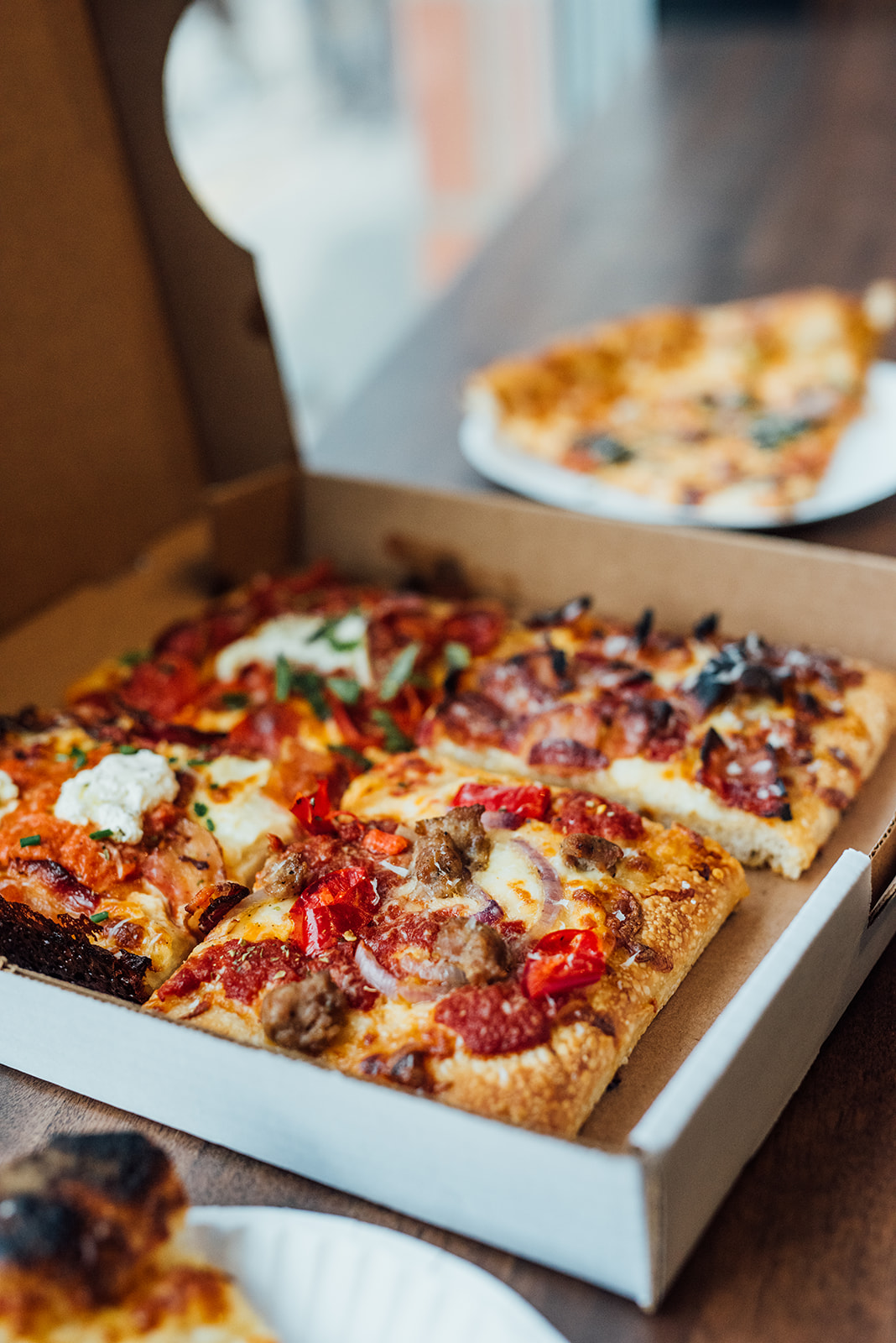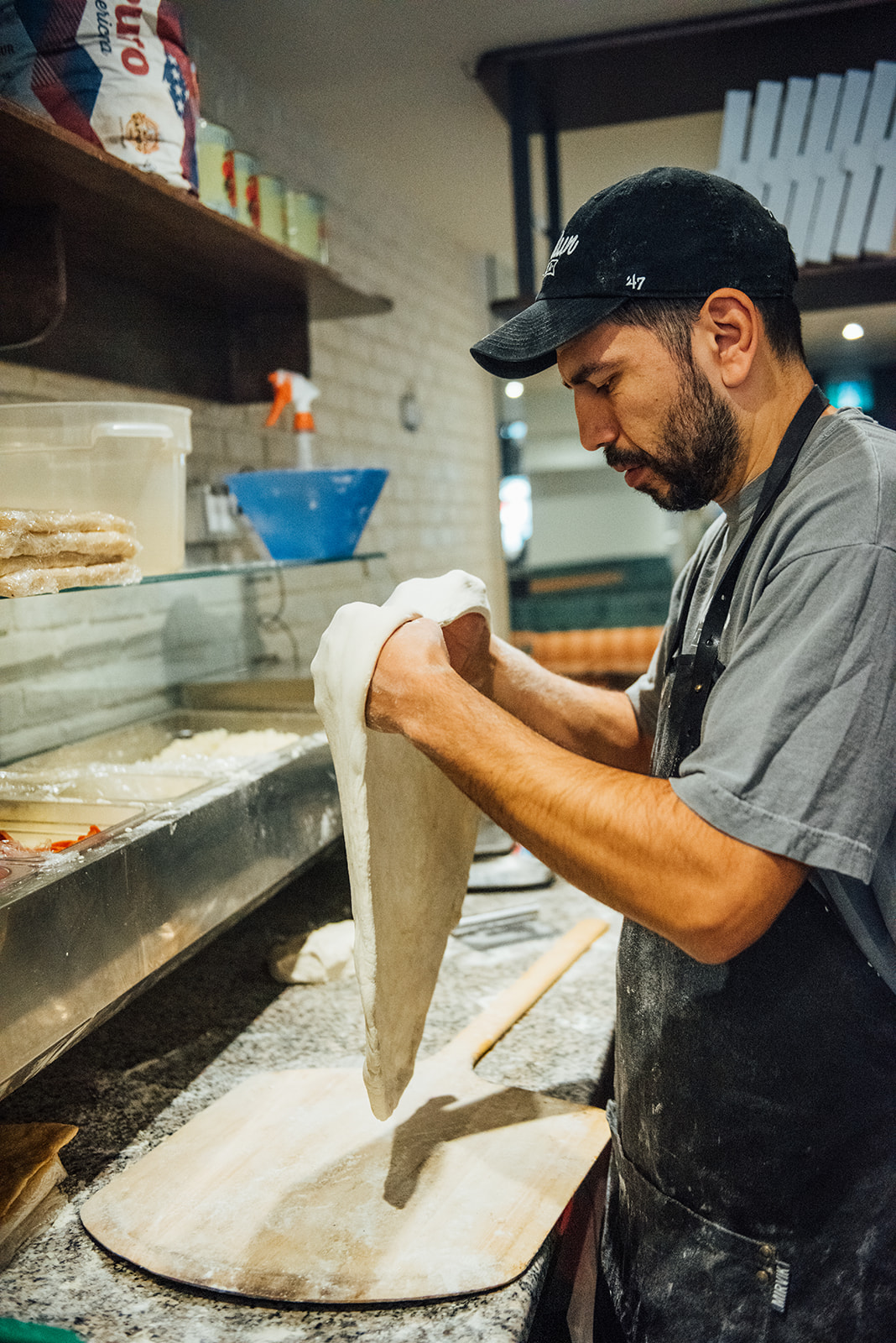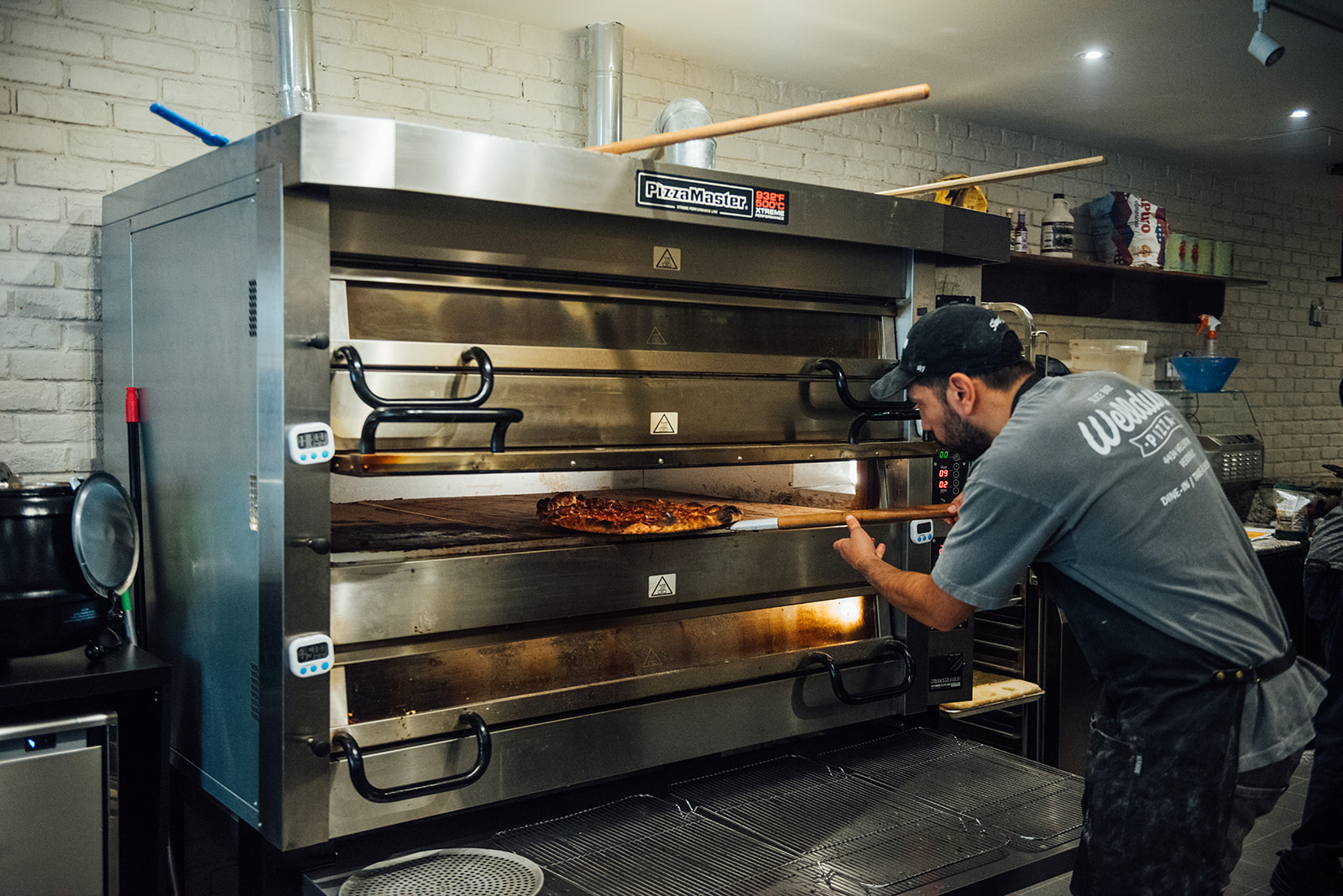 Welldun Pizza

Monday: Closed
Tuesday: 11:00 AM – 8:00 PM
Wednesday: 11:00 AM – 8:00 PM
Thursday: 11:00 AM – 10:00 PM
Friday: 11:00 AM – 10:00 PM
Saturday: 11:00 AM – 10:00 PM
Sunday: 11:00 AM – 8:00 PM


Owner(s) Danny Perez, Anaïs Braye
Opened 2023

Offers a tasting menu
Accepts mastercard, visa, cash, debit
15 Seats
Accepts groups
Offers delivery
A new pizzeria opened on rue Wellington in Verdun: Welldun Pizza. A name that says a lot about the philosophy of the owners, who like to do things right!
Behind this new address are two lovers, of pizza certainly, but above all of each other: Danny Perez and Anaïs Braye. "Together for 16 years, married for 13, with three children and a dog", Anaïs tells us. And now we're adding a pizzeria to the list!
Welldun (a contraction of WELL-ington and Ver-DUN) opened in August 2023 in the left half of the premises formerly occupied by Blackstrap BBQ (the right half was occupied by the Korean restaurant Ganadara). It joins the many pizzerias already established in Verdun – Rita, Brook, Pizzeria No.900, Slice + Soda and others such as Dominos, Double Pizza and Pizza Pizza. So what's so exciting about the arrival of this new pizzeria in a neighbourhood that clearly had no shortage of them?
The secret is in the dough
Welldun's recipe for success? Part of it can be attributed to the PizzaMaster oven, a highly reputed Swedish brand that Anaïs tells us is one of the only ones in Montreal (Pizza Toni has also just acquired one). But it's mainly thanks to the passionate work of her husband, Danny, who spent five years perfecting his art in Italy, the United States and here in Montreal, under the benevolent wing of Richi Ourichian from Segreta, in Parc-Ex. "I was a goalkeeper in AAA junior hockey, then I boxed for about twenty years. Pizza is my new obsession," says the co-owner. "I'm always striving to be the best."
In the course of his travels, the pizzaiolo has learned to master different techniques, from the Sicilian-inspired sfincione to the New York classic. At Welldun, he offers us not one, but four different styles of pizza. First of all, there's the New York classic, thin and crispy, generously topped and served whole or by the slice. The Grandma, also from New York (well, Long Island to be precise), is a rectangular pizza with a thin, crunchy crust. Then there's the Sicilian, also served al taglio, which differs from the Roman style in that its crust is denser and spongier. Finally, there's the 'Detroit style', baked in a deep rectangular tray with cheese around the edges, which caramelizes as it cooks to create a sort of crispy, golden crown around the dough. Legend has it that this pizza was once baked in metal bins used to store hardware in the Motor City's car factories.
To make his dough, Danny uses a poolish base, a type of sourdough of Polish origin that has to ferment for 12 to 16 hours. Depending on the style of pizza, the dough then rises for up to 72 hours. It's the work of a monk, repeated every morning and evening!
It's hard to choose just one style, so we opted for one slice of each, or even two. We'd also be hard pressed to choose the best one: they're all good! That said, we really liked the Detroit style with bacon and vodka sauce, as well as the New York margherita, which had just the right amount of crunch to hold the filling. It was also hard to resist the Canadian, topped with an impressive amount of cheese, bacon and caramelized onions, then drizzled just as liberally with maple syrup. The same goes for the Sicilian with Italian sausage and the grandma with pepperoni, which is simple but oh so crispy and tasty. Basically, you're in for a treat.
Everything is available for take-out or delivery, but the restaurant also has a few tables and a small counter by the window if you prefer to devour your pizza as soon as it comes out of the oven, which we can't recommend highly enough.
A remarkable opening
Having only just opened, the pizzeria has already attracted the attention of none other than Curieux Bégin, who invited Danny to prepare one of his famous creations during an episode dedicated to pizza, in the company of the no less illustrious Ricardo. During our visit, we overheard several customers saying: " We saw you on Curieux Bégin!"
All in all, Welldun is a new pizzeria to add to your address book if you haven't already!
Well done, Danny and Anaïs!
Written by Mikael Lebleu
Photography by Alison Slattery