Segreta: Pizza al taglio in Park Extension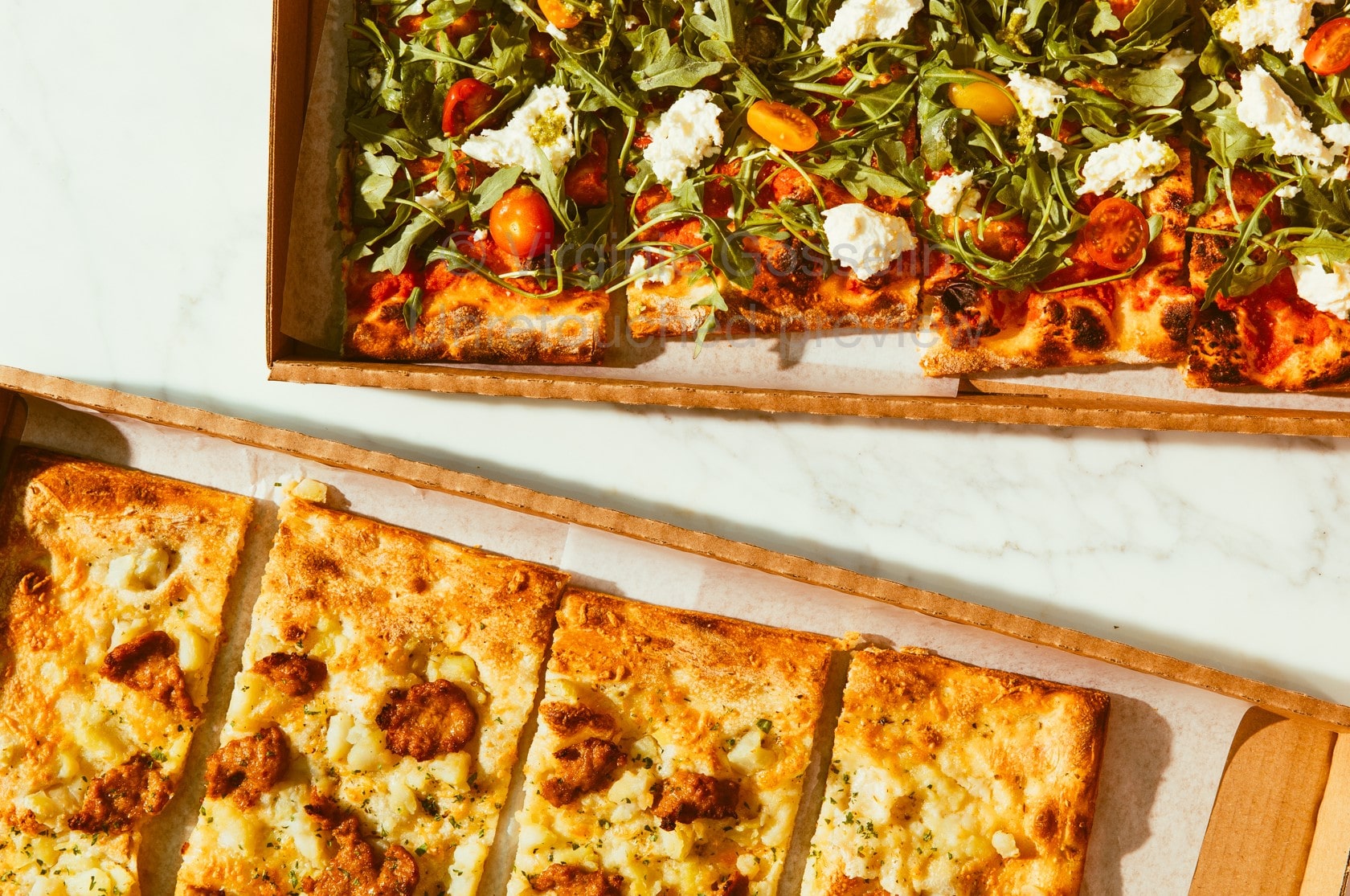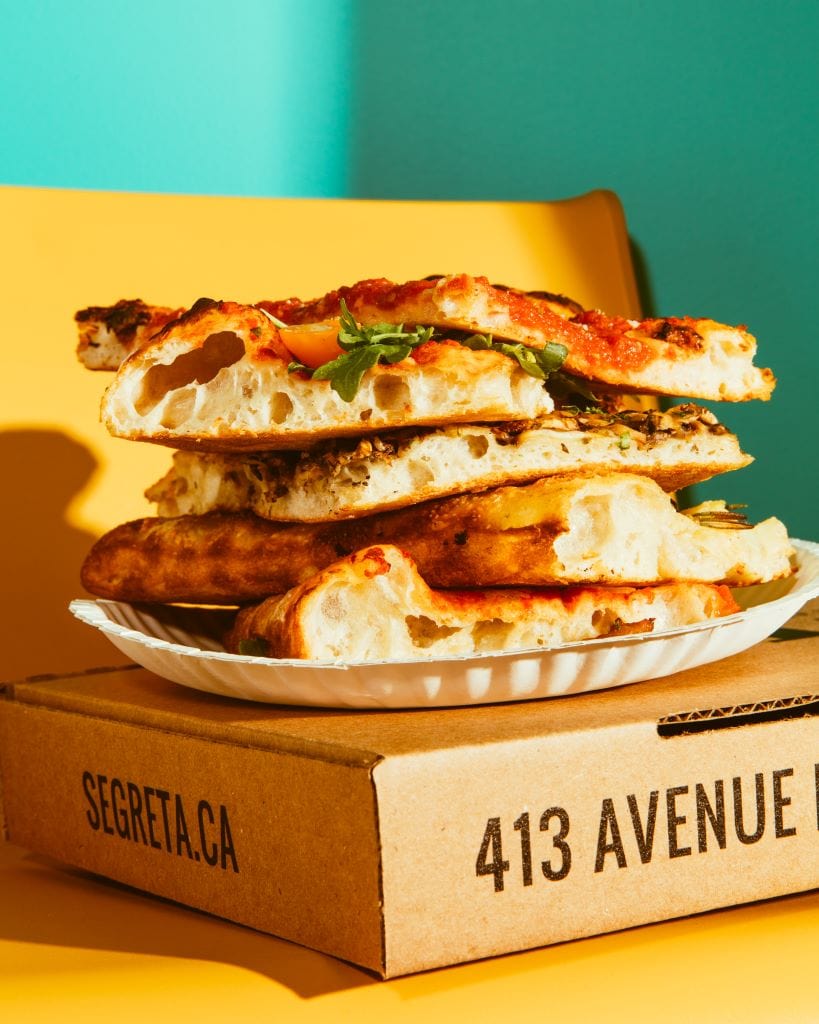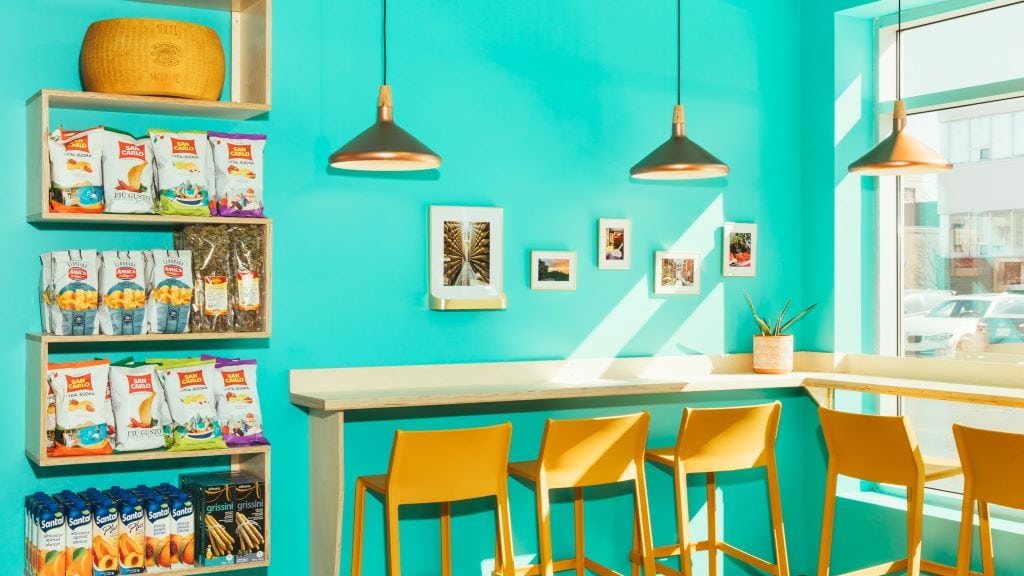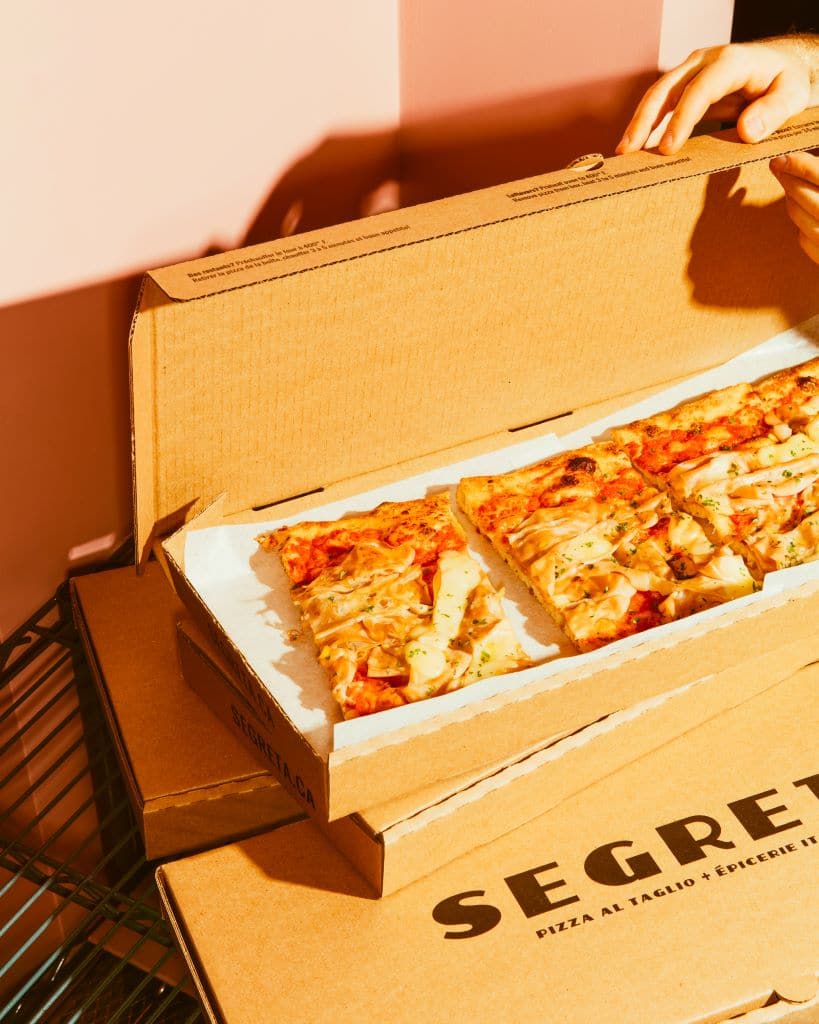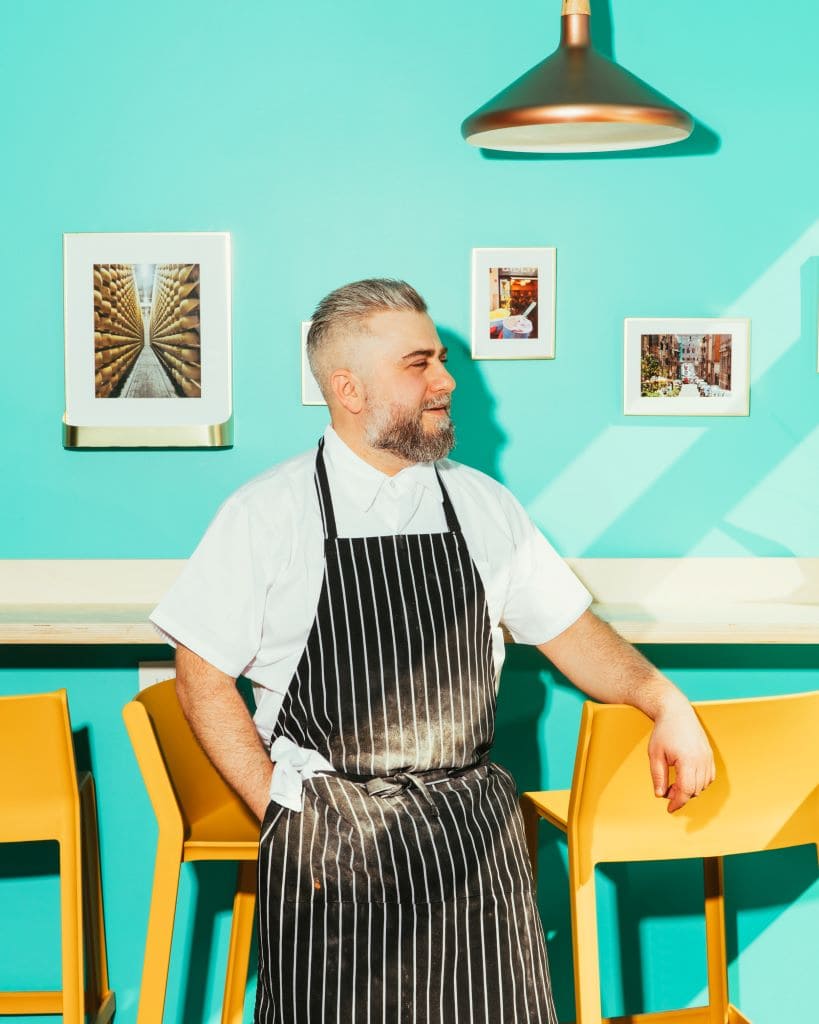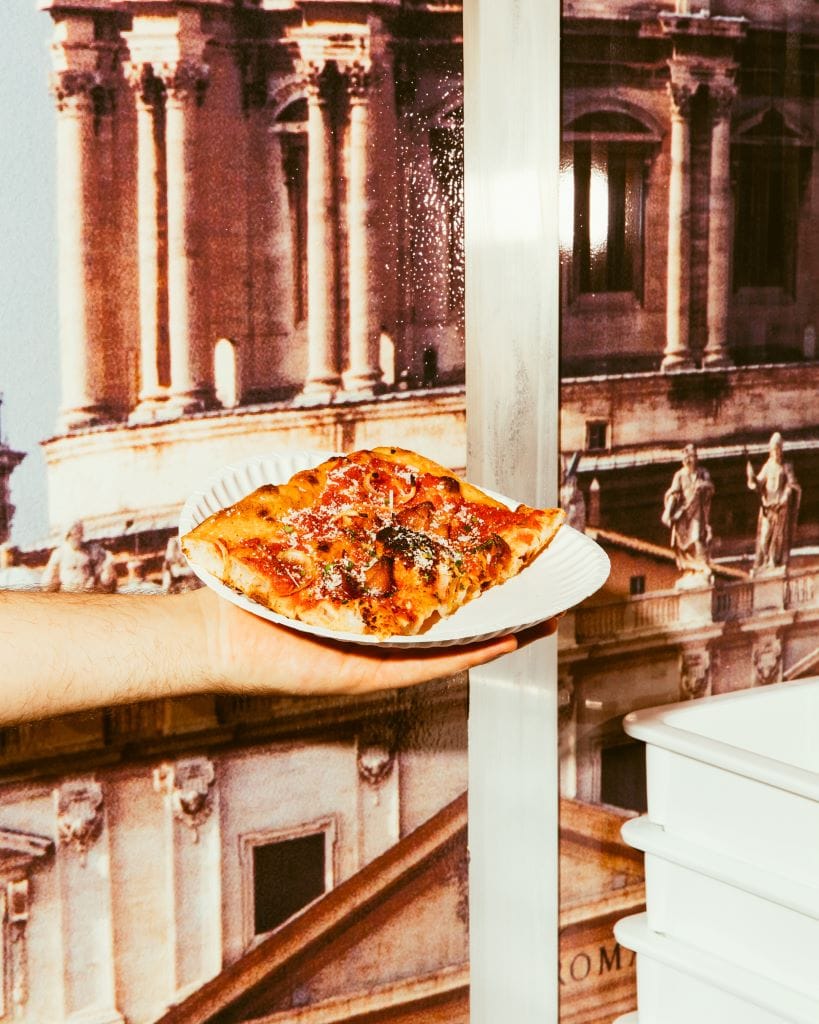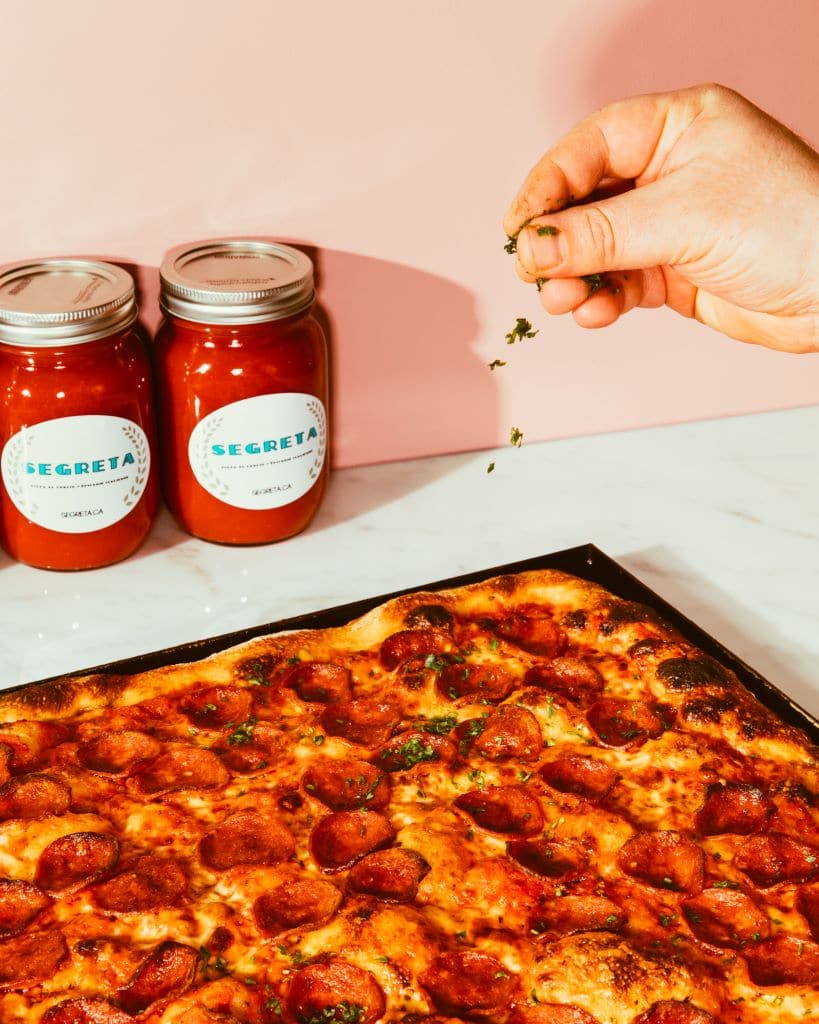 Segreta Pizzeria Al Talgio

Monday: Closed
Tuesday: 9:00 AM – 8:00 PM
Wednesday: 9:00 AM – 8:00 PM
Thursday: 9:00 AM – 8:00 PM
Friday: 9:00 AM – 8:00 PM
Saturday: 9:00 AM – 8:00 PM
Sunday: 9:00 AM – 6:00 PM


Owner(s) Richi Ourichian
Chef(s) Richi Ourichian
Opened 2021

Accepts mastercard, visa, cash, debit
7 Seats
Offers catering
Park Extension is home to the new pizzeria Segreta Al Taglio, a destination that is anything but ordinary and that obviously has the tradition of Roman pizza at heart. Segreta Al Taglio joins the Beau Mont restaurant and Café Denise on Beaumont Avenue.
"Who doesn't love pizza?"
The word segreta means "secret" in Italian, and its meaning becomes clear when we talk about the pizza dough here. It is one of the many distinctive features of Segreta Al Taglio. The Al Taglio pizza is a Roman pizza baked in traditional rectangular wrought iron molds, whose dough is cold fermented for a period of 72 to 96 hours. The result is divine and worth the time that Richi Ourichian, pizzaiolo and owner of Segreta, spends on each of his pizzas. It's a technique he learned from Massimiliano Saieva, and it's paying off today. He started at home during the lockdown to please his family and friends, but soon realized that he had more orders than he had room for in his fridge.
"Who doesn't love pizza?" says Richi when asked why he got his hands on the dough. Until recently, he was a cobbler and ran a cobbler's shop with his brother in Rockland Centre, a business that is still there. With a little too much time on his hands with the pandemic, he couldn't resist the idea of pursuing his passion and bringing a quality product to the Parc-Extension neighbourhood, where he and his family reside. Establishing his business there seemed like a natural fit.
"In Montreal, we were behind in our pizza game compared to other cities," says Richi. He concedes that today things have changed for the better. He definitely offers a pizza that doesn't go unnoticed. Served in a beautiful rectangular box, it's cut into squares for a jumbled style that's sure to please everyone.
Segreta's originality lies not only in the pizza, but also in the look of the counter. The once rather anonymous and very industrial Beaumont Avenue now has a small splash of colour that adds a little life to the area. The design of the counter was created by Zoe Chen, and is a colourful space developed to appeal to everyone. We eat our pizza on the go, as the pizzeria only has a few seats. That said, soon, a small outdoor socializing space, as seen in the Mile End, will be set up.
The main event
Segreta offers a pizza that is not only delicious, but fun to eat; a gathering experience focused on sharing. One of the pizzas that will certainly surprise you is the potato and rosemary pizza, an unusual pizza that is a great alternative for vegan pizza lovers. Richi cooks with vegan cheeses and alternative meats to accommodate his vegan customers. You'll also want to add a slice of Italian sausage to your order, very tasty and just spicy enough. The menu gives you a choice of pizza bianco and rosso. Each pizza is almost half a meter long, whether you choose one flavour or everything on the menu. Beyond its delicious pizzas, Segreta will also offer a selection of Italian-style gluten-free pastas. In addition, the restaurant has no freezers, only refrigerators, which ensures that the product is always freshly prepared.
Segreta also offers a small delicatessen, featuring Italian products that complement its gastronomy. Among these, you will find unpretentious beers and wines to accompany your pizza!
Written by Britanny Clarke