L'îlot Repère gourmand: A favourite restaurant in Lac-Beauport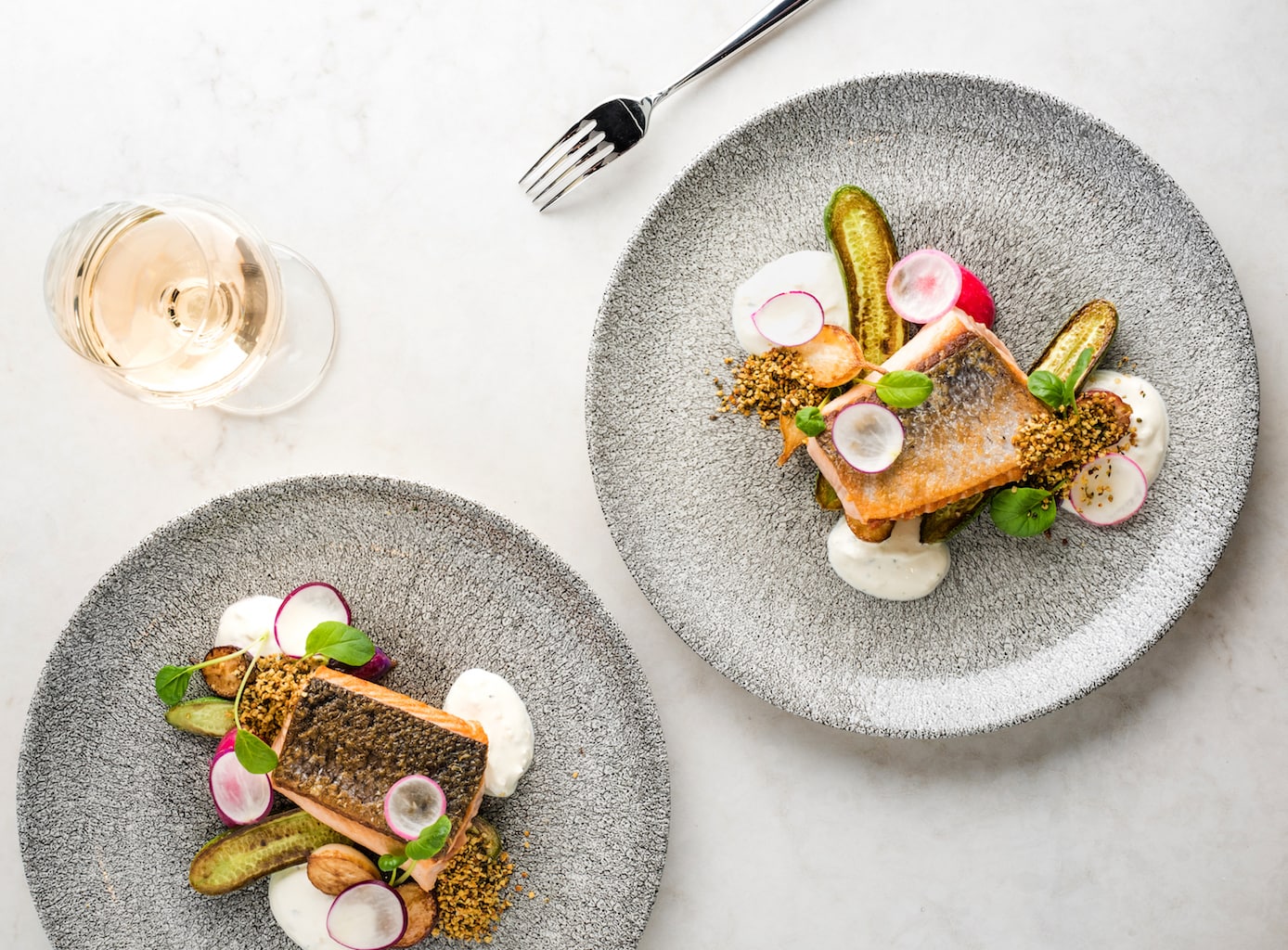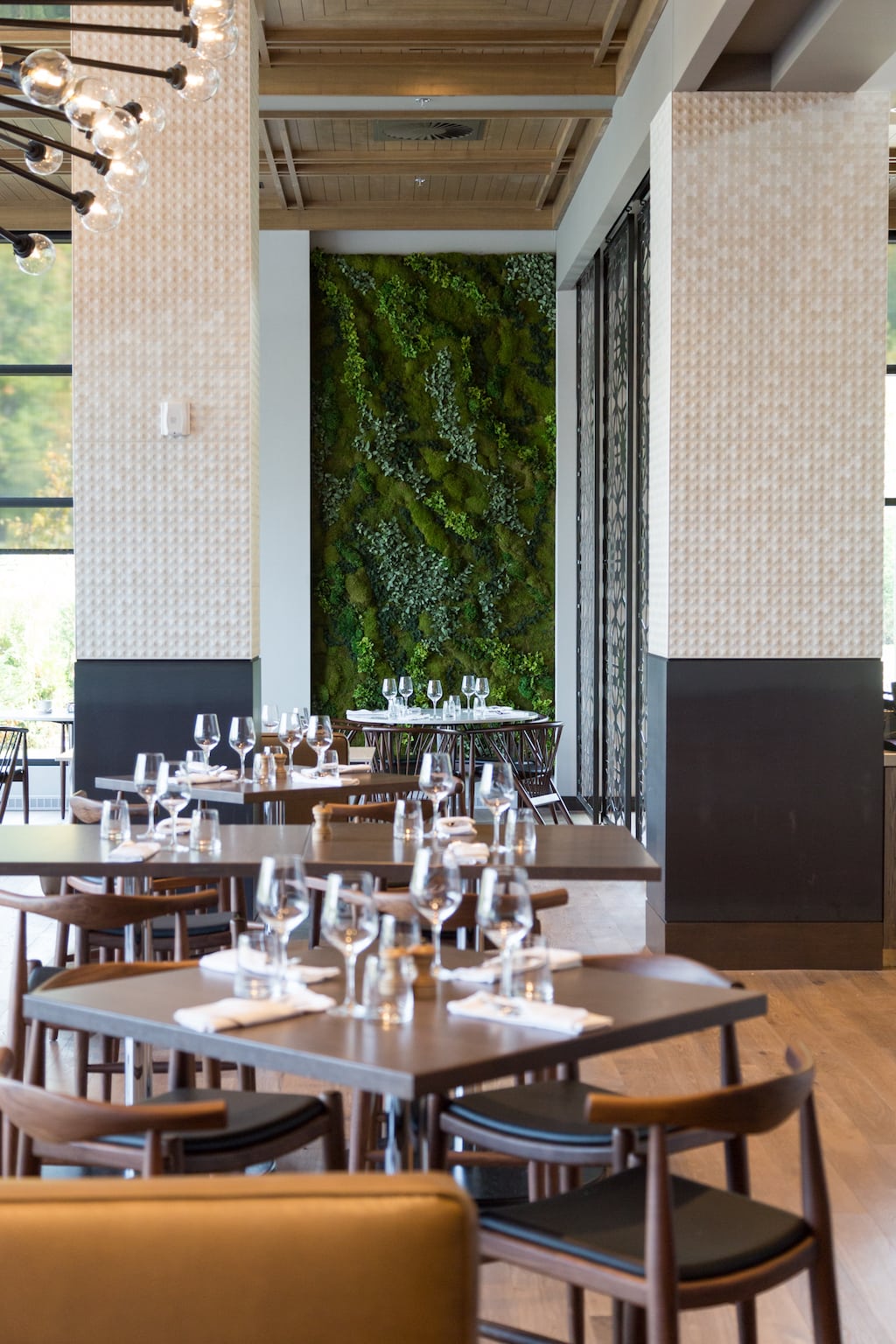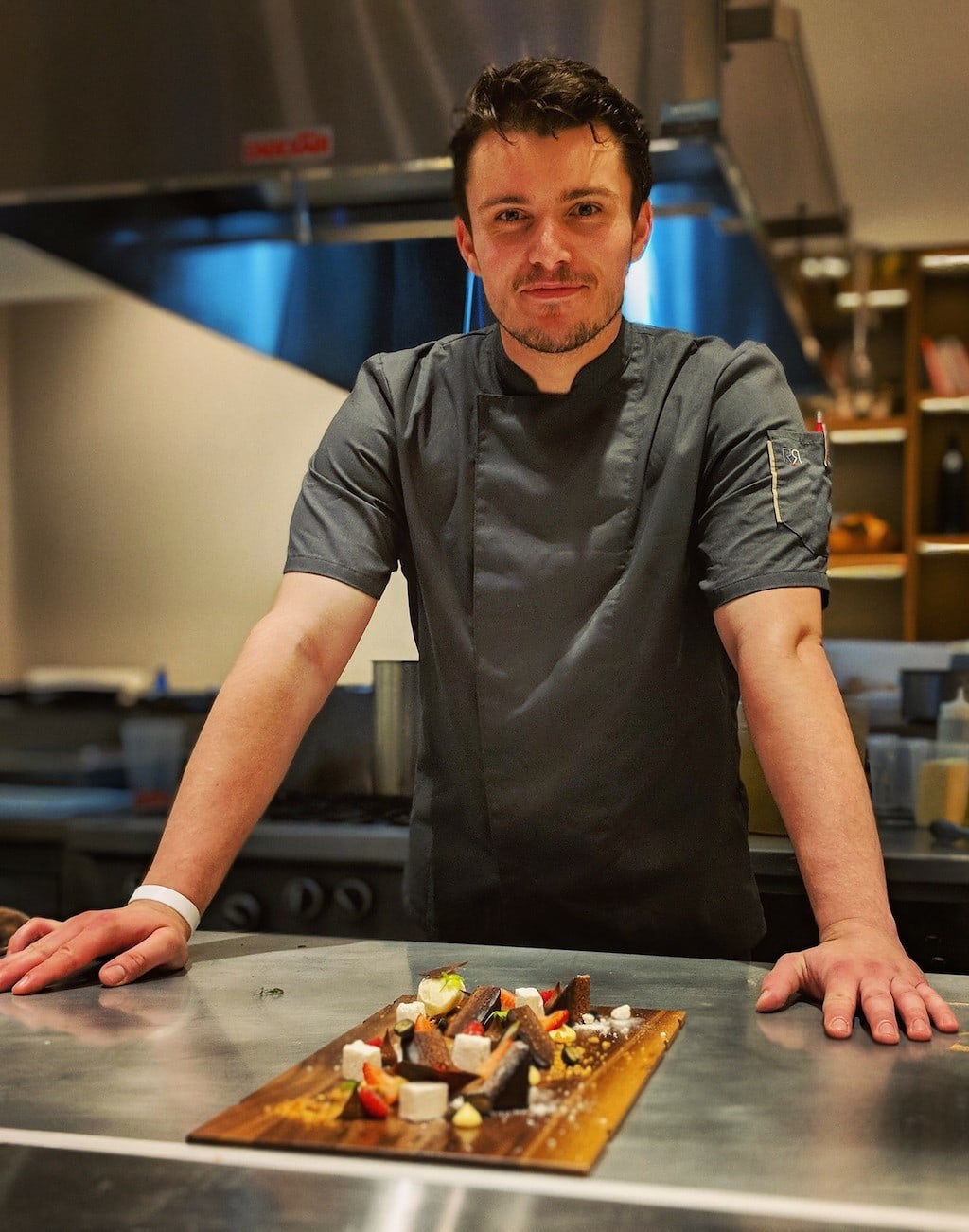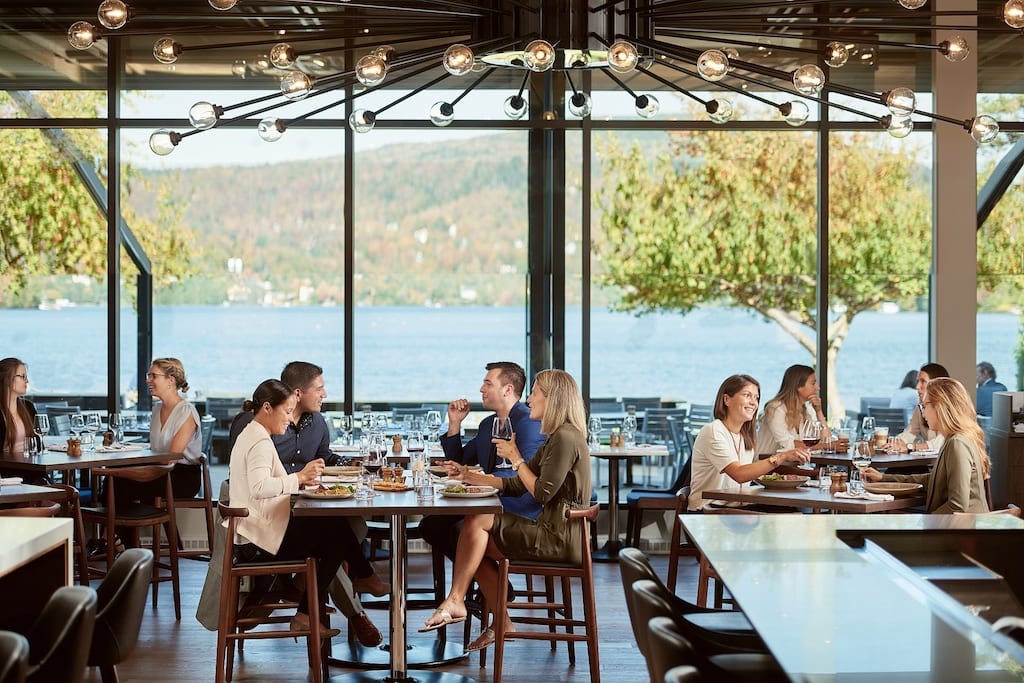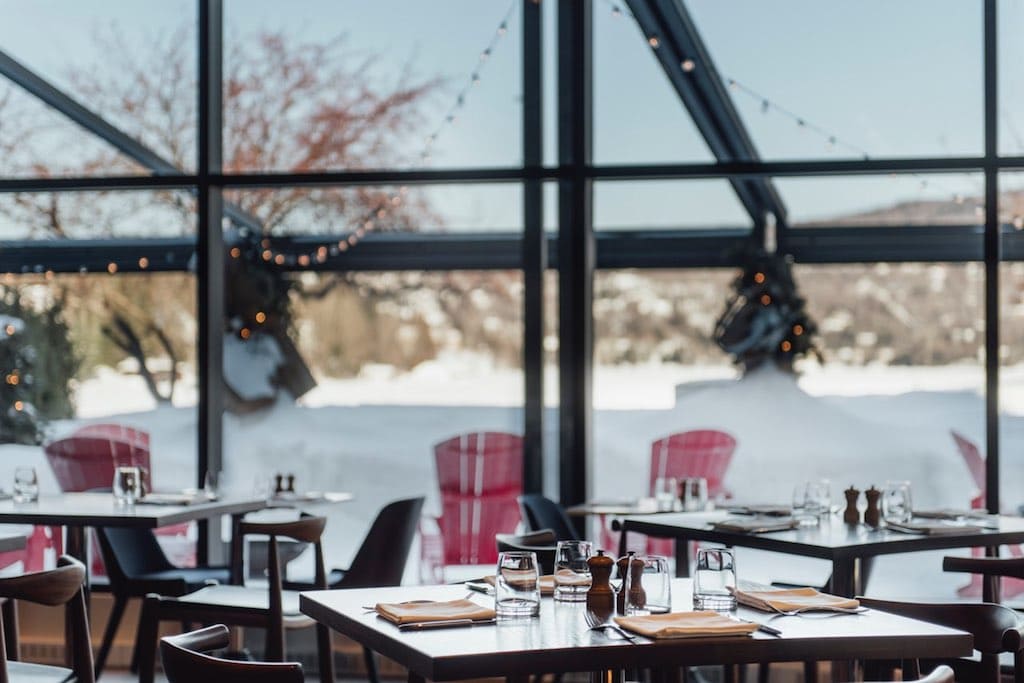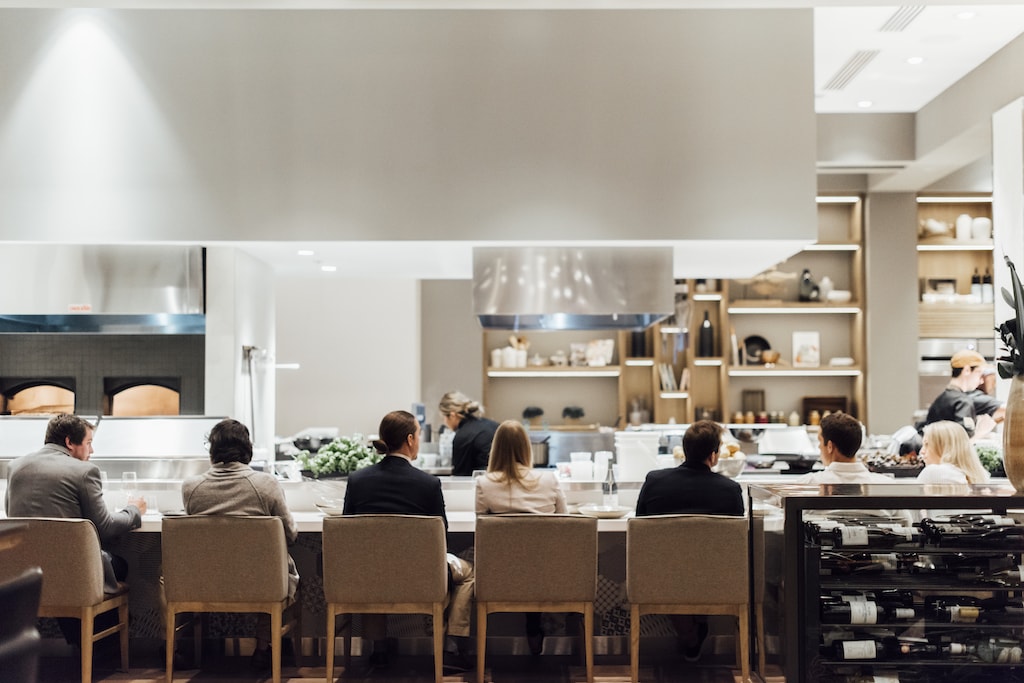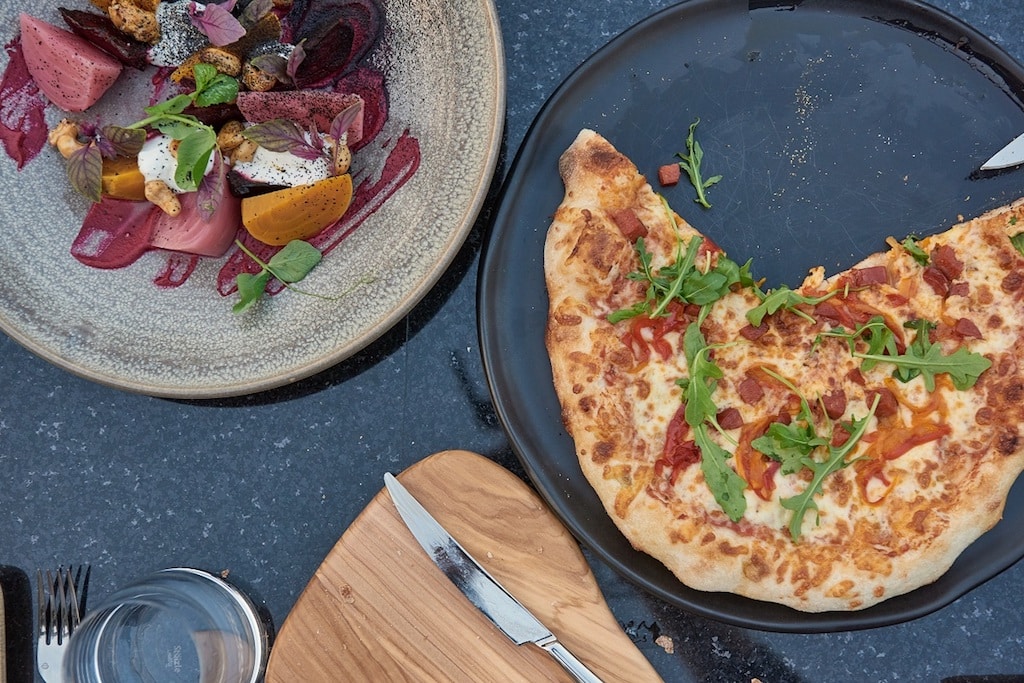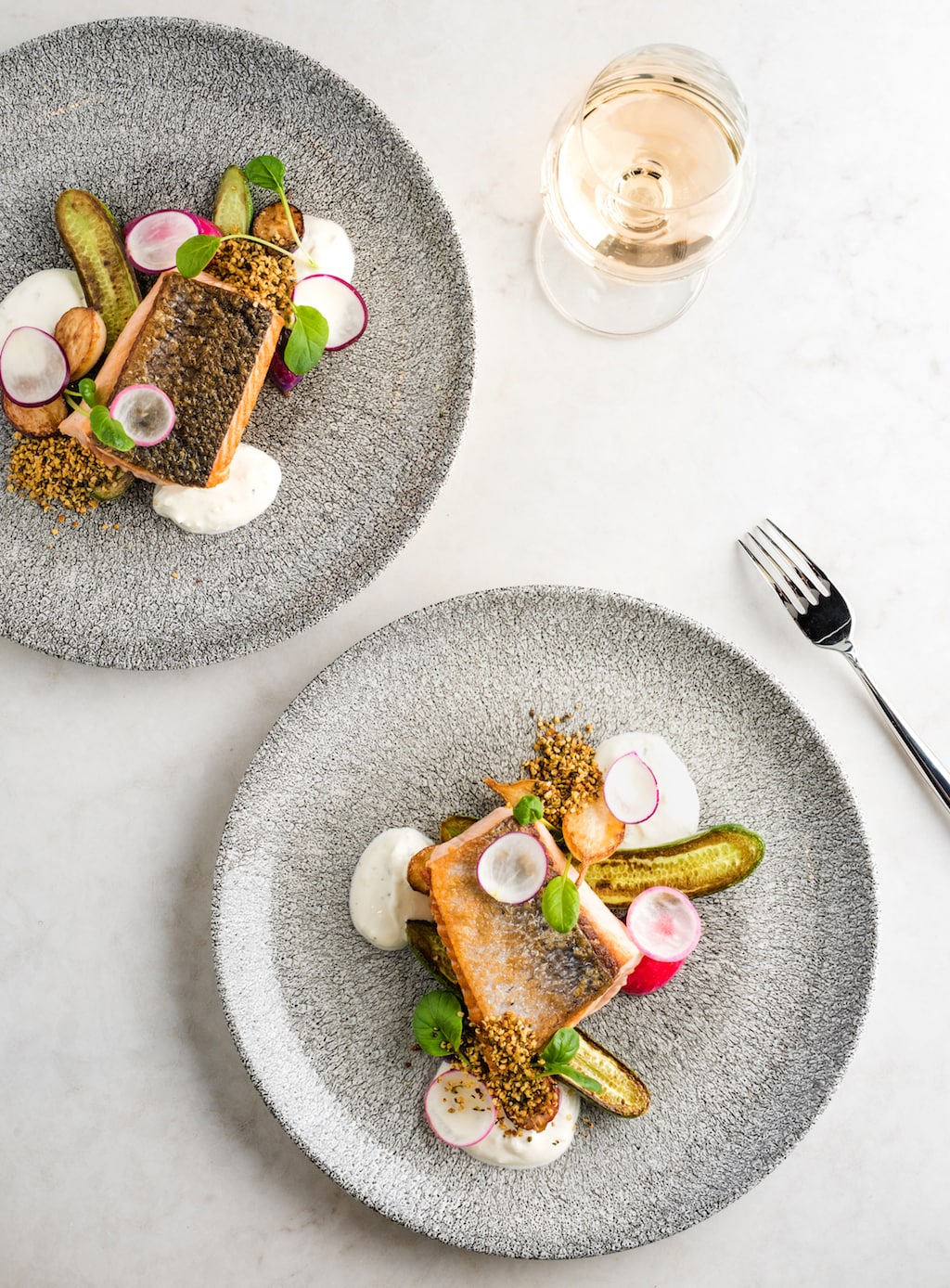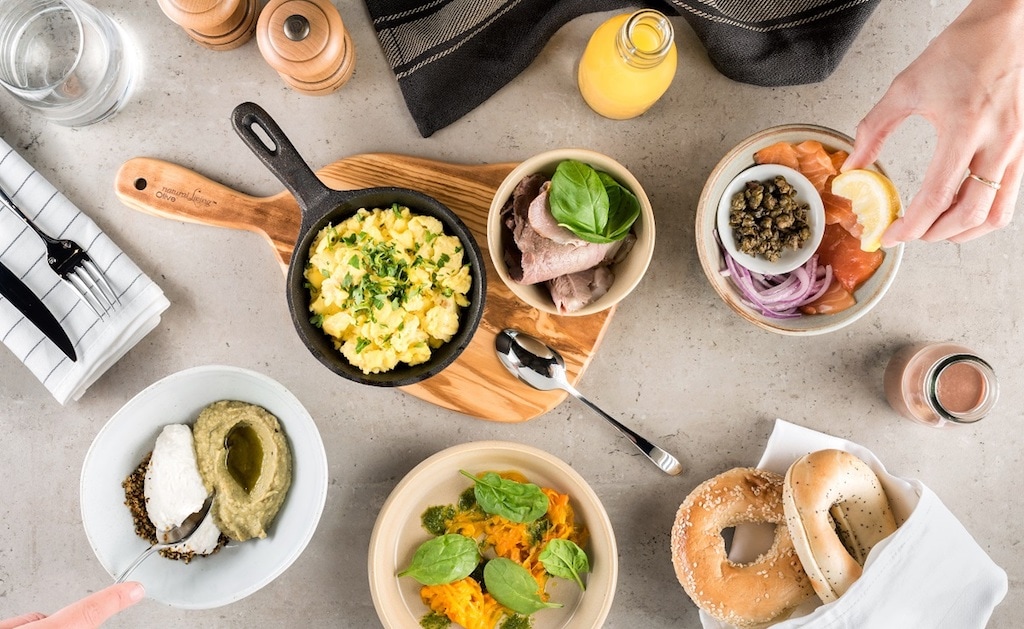 This superb restaurant is a member of the Aliments du Québec au Menu program! This means that they have chosen to highlight the wonderful products of Quebec and its producers in their menu! Aliments du Québec au Menu is a recognition program for restaurants that value Quebec products in their cuisine. To learn more, click here!
L'îlot Repère gourmand is the restaurant of the new Entourage sur-le-lac wellness resort. Since September 2017, they have been offering gourmet yet healthy cuisine that place local products in the spotlight.
The restaurant's name comes from the huge open kitchen and its island where customers can sit while exchanging with the cooks. However, it also illustrates the restaurant's philosophy: "An island is the image of Quebecers. It's warm, it's unifying, it's a central place and a place for sharing," explains Karine Rancourt, marketing and communications manager.
Love for local
This philosophy guides chef Rémy Gaudet. At the helm of L'îlot since June 2018, he places enormous importance on local products. The chef often meets with local producers to both deepen his relationships with them and their products, and to discover new ones. The chef not only highlights these products on the plate, but also displays the producers' names on the menu.
Originally from Savoie and trained as a pastry chef, Rémy's dishes reflect some European influences as well as a love for the food of Quebec. The menu changes regularly as the chef is inspired by new arrivals and seasonal products. A fresh pasta dish and stone-baked pizzas are always on the menu. The lobster-stuffed ravioli del Plin with wild broccoli and lobster butter is the chef's favourite dish and a staple on the current menu.
On the drink side, restaurant manager Marie-Soleil Giguère is behind both the cocktail and wine list. Trained at the ITHQ, with work experience from Le Manoir Richelieu and Le Reine Élizabeth, Marie-Soleil offers an interesting selection of private imports and a vast choice of wines by the glass. As for cocktails, there is a great diversity and an increased presence of Quebec products. L'îlot even offers mixology classes for corporate activities or birthdays.
"Move well, sleep well, eat well and drink well."
The entire menu is adapted to the resort's wellness concept: "move well, sleep well, eat well and drink well". This offer satisfies both the hotel's clientele and the locals—who now have a place for their post-sport cravings, for brunch, and for chic weekend evenings. L'îlot Repère gourmand is within everyone's reach with its dock that welcomes recreational boats in the summer and its playroom for the kids.
To accommodate their vast clientele, the restaurant boasts 140 seats, a superb three-season outdoor terrace with 90 seats, and two private lounges that each seat 15. The decor is sumptuous, and the view of Lake Beauport—through all four seasons—is breathtaking. Camdi Design—a firm that specializes in the hotel industry—succeeded in harmonizing the restaurant with the hotel and with the surrounding nature. With the large light fixture, neutral tones and materials, and a glass wall facing the lake, this elegant and peaceful space nicely tempers the rather festive atmosphere of L'îlot Repère gourmand.
Beautifully located, L'îlot Repère gourmand is well known for its warm welcome, conviviality, and exceptional view. Anyone seeking to feel like they're on vacation for the duration of an excellent meal are welcome!
Written by Frédérique Gohier
Photography by L'îlot Repère gourmand




L'îlot Repère gourmand

Monday: 7:30 – 10:30 AM, 5:00 – 8:00 PM
Tuesday: 7:30 – 10:30 AM, 5:00 – 8:00 PM
Wednesday: 7:30 – 10:30 AM, 5:00 – 8:00 PM
Thursday: 7:30 – 10:30 AM, 5:00 – 8:00 PM
Friday: 7:30 – 10:30 AM, 5:00 – 9:00 PM
Saturday: 7:00 – 11:30 AM, 5:00 – 9:00 PM
Sunday: 7:00 – 11:30 AM, 5:00 – 8:00 PM