Cantine Burgz: Haitian cuisine in Pointe-Saint-Charles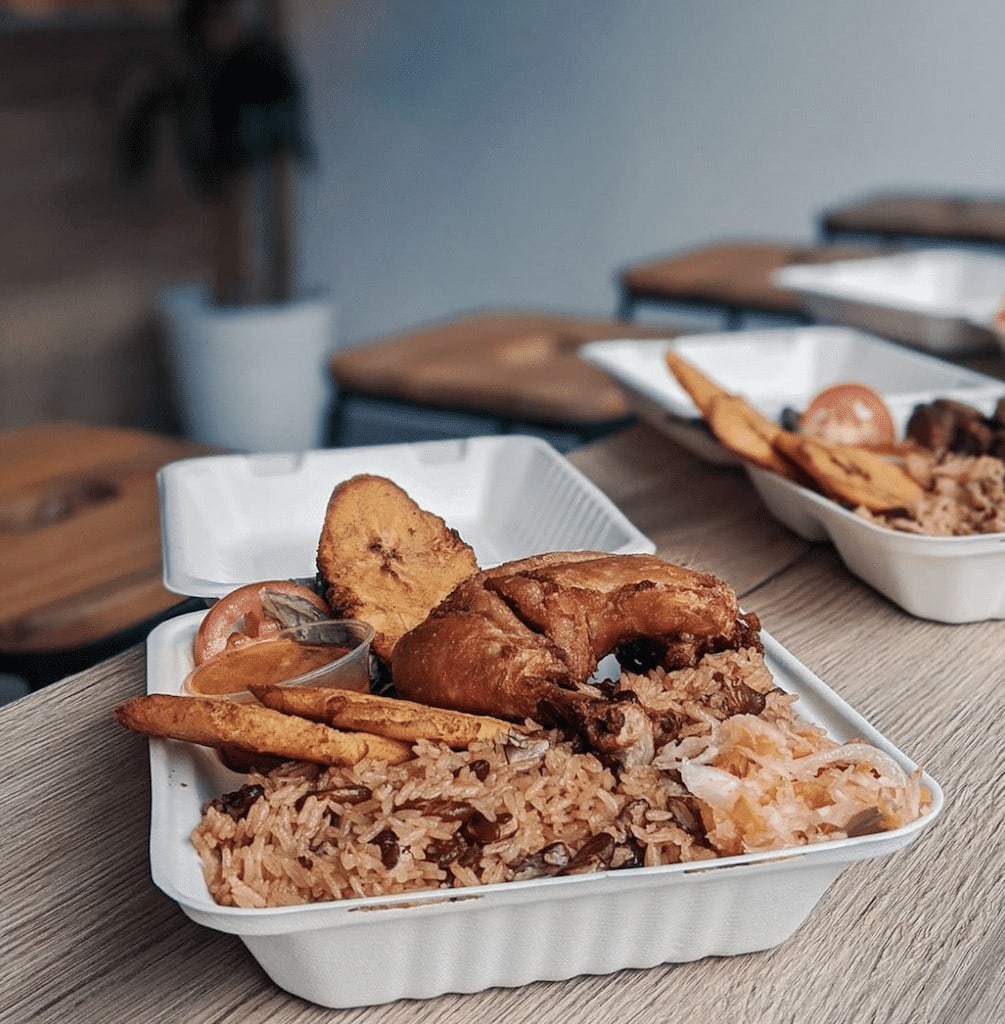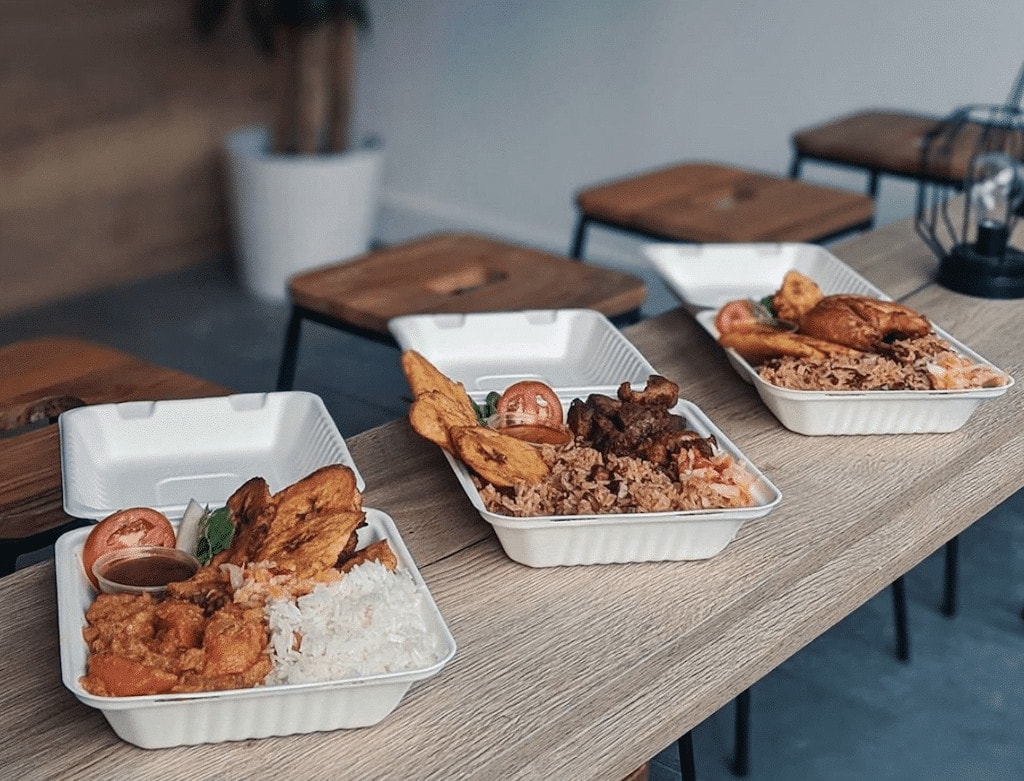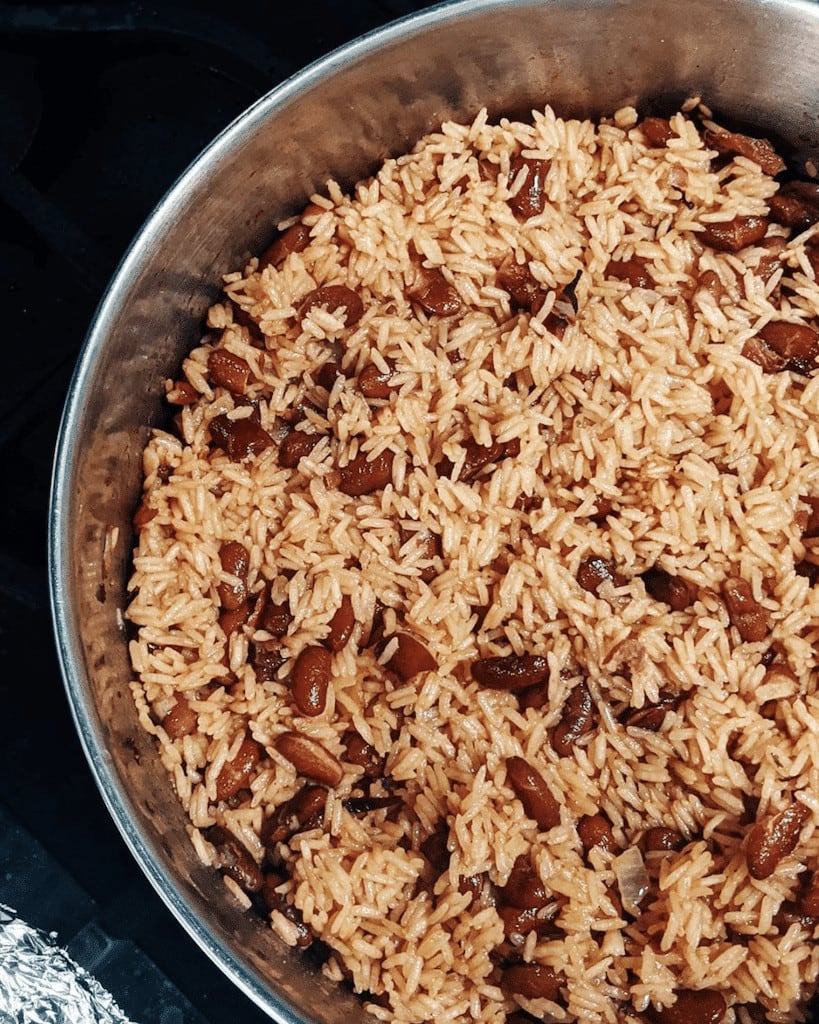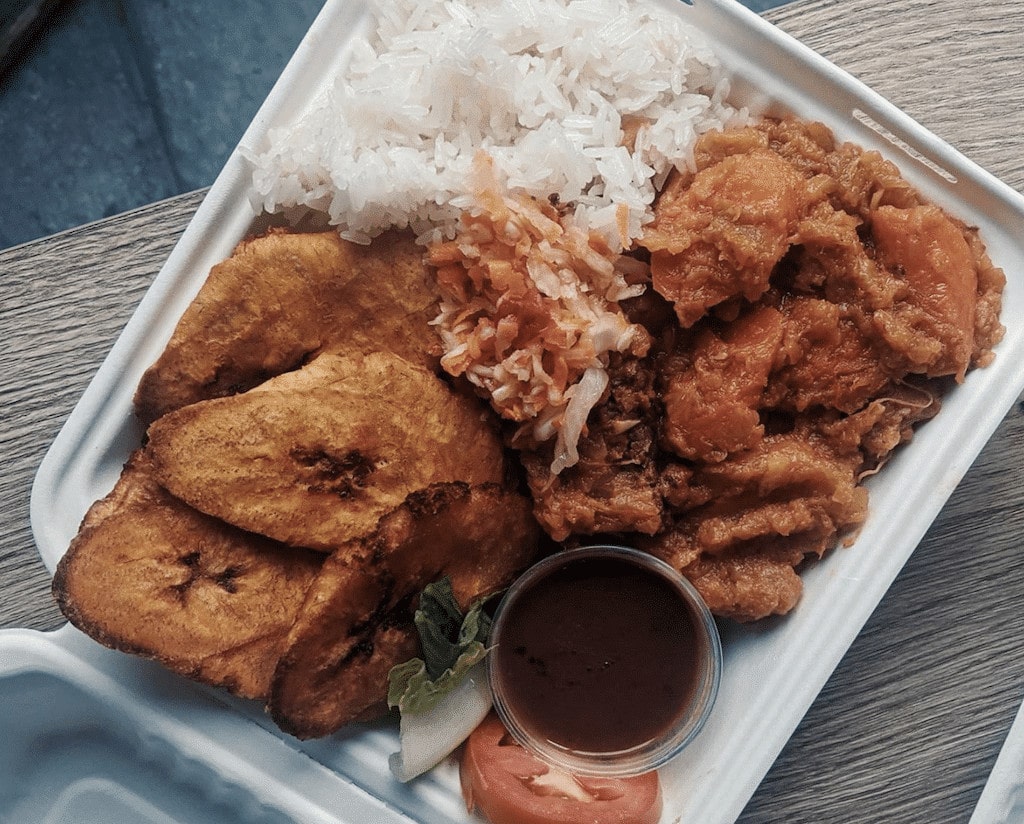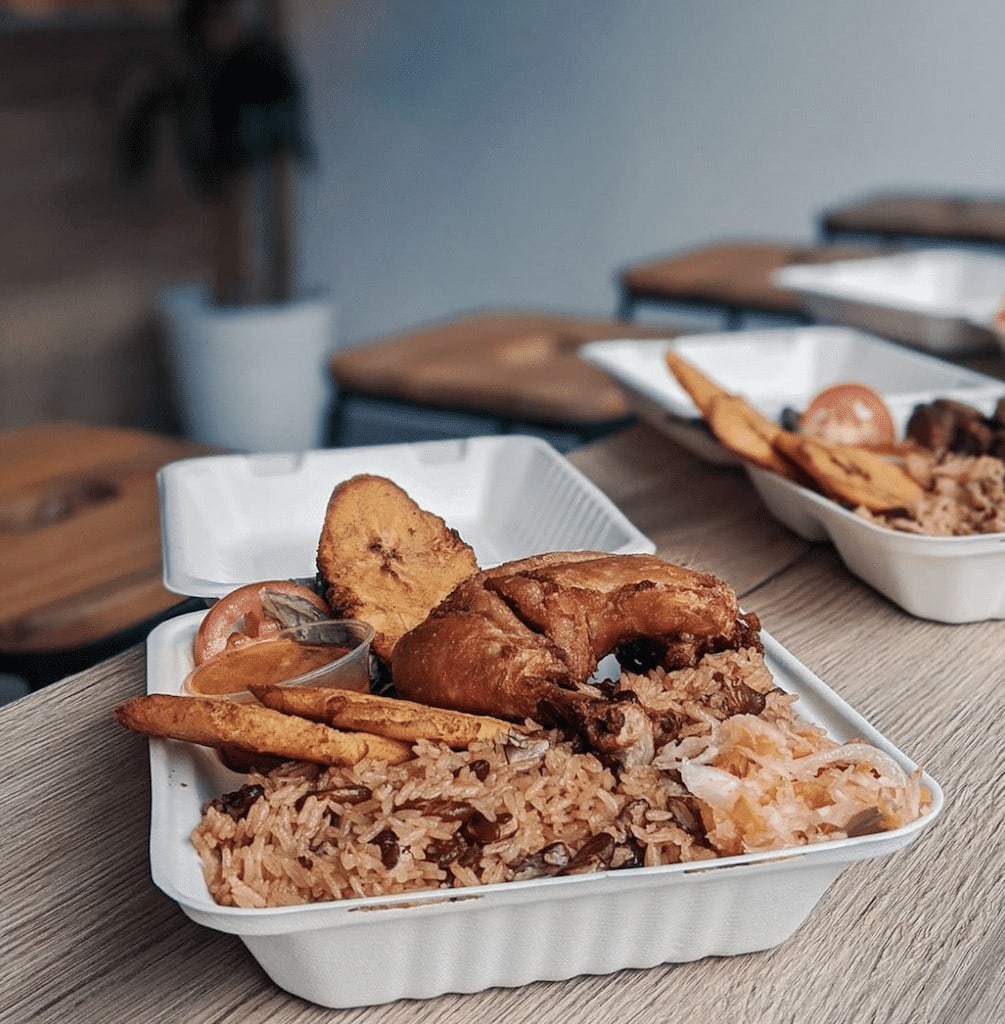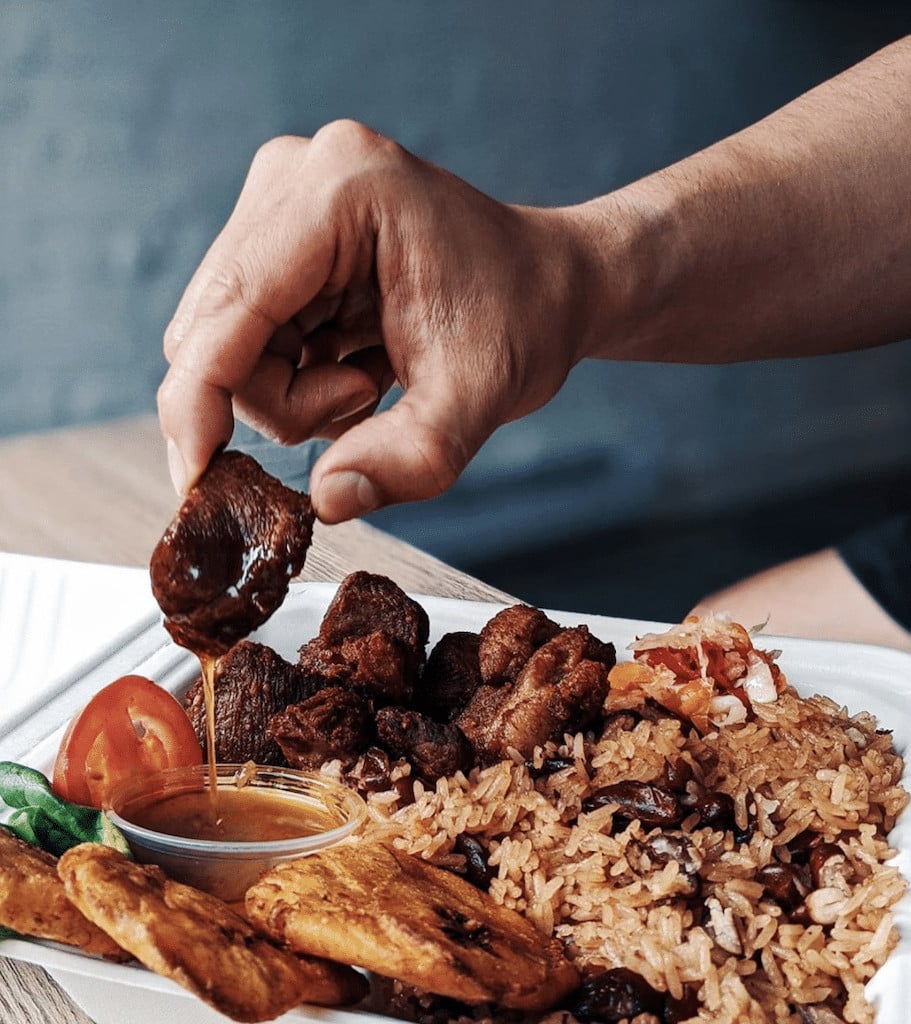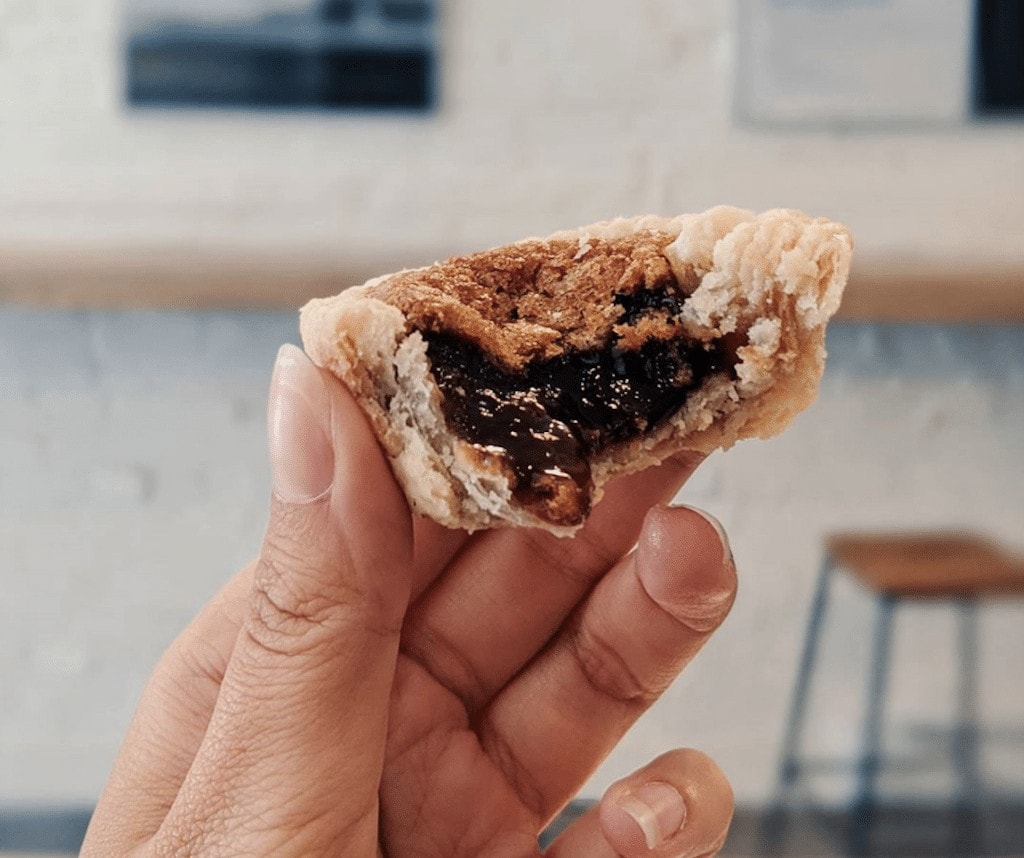 Cantine Burgz

Monday: Closed
Tuesday: 11:30 AM – 7:30 PM
Wednesday: 11:30 AM – 7:30 PM
Thursday: 11:30 AM – 7:30 PM
Friday: 11:30 AM – 7:30 PM
Saturday: 11:30 AM – 7:30 PM
Sunday: Closed


Accepts mastercard, visa, cash, debit
15 Seats
Opened on July 8, Cantine Burgz is Pointe-Saint-Charles' newest Haitian restaurant. Here you will find comforting dishes and classics of Haitian cuisine.
Burgz is a reference to the neighbourhood of Little Burgundy, where the owner, Jackson Joseph, grew up. Cantine, because the concept of this new restaurant is simply to serve yourself and leave with your meal. In fact, there is almost no seating inside the charming space. The food is served to-go and when the weather is nice, you are invited to savour your meal by the Lachine Canal.
Jackson wanted to share his culture and heritage and offer the community a place to eat well at affordable prices. Despite opening in the midst of deconfinement, five months later than planned, Jackson confides that he is a victim of his own success and had to quickly adapt to the growing demand.
There's no fuss here. The menu is simple and the dishes are made as much as possible with local ingredients. A menu that is not yet fixed, so expect some delicious additions. For now, among other things, you'll find meats served with rice and beans, griot (marinated and fried pork shoulder), and pikliz (a mixture of carrots and white cabbage marinated with spices), as well as a few vegetarian options.
Concerned about the environment, Jackson tells us that you won't find plastic bottles in his establishment, and that they use as little paper as possible. He also tries to limit the amount of travel he takes to source his food to reduce his carbon footprint.
In the future, Jackson would love to launch a juice bar in the space, to accompany his food. We're looking forward to it!
To travel to the Caribbean without leaving Montreal, head to Cantine Burgz!
To discover other great Haitian restaurants, click here.
Written by Alice Gouttenoire
Photography by Burgz Cantine -