Where to go out in the Quartier des spectacles: Our suggested addresses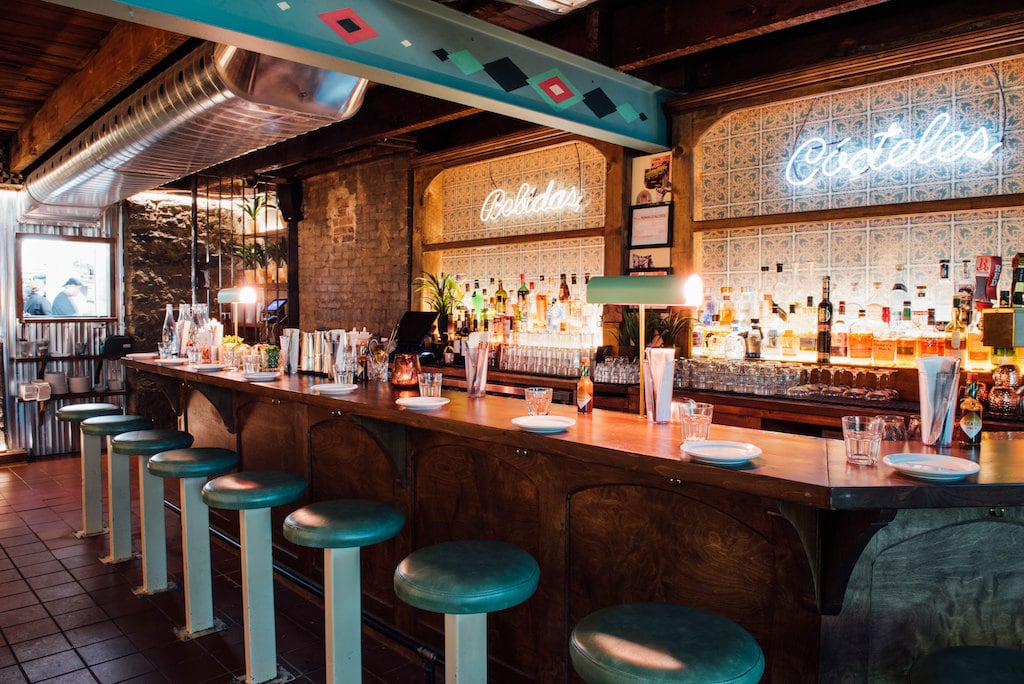 The Quartier des spectacles is one of Montreal's most important cultural landmarks. In summer and winter, this area of the city hosts various events and festivals that attract crowds from here and abroad.
Inaugurated in 2003, this urban area has become a staple for the arts, entertainment and gastronomy. It includes major cultural institutions such as Place des Arts, the Musée d'art contemporain and the Maison symphonique, as well as an impressive number of free outdoor cultural activities. This neighbourhood is also ideally located for discovering great gourmet restaurants in the heart of downtown Montreal!
The festive season is in full swing and many readers are looking for good places to eat before or after the show, for a quick bite to eat or simply for a dinner downtown. Tastet has prepared a list of places to eat and drink in the heart of the Quartier des spectacles, or close by!
Reflecting the diversity of restaurants found downtown, the addresses on this list are varied. You will find bars, "nice, good and cheap" restaurants, as well as more chic addresses. Whether you want to get away from the frenzy of the crowds during the festivals while not getting too far or simply want to eat close to the festivities, you'll find suggestions of addresses for all occasions!
Here is our list of good places to go out in the Quartier des spectacles, or nearby. Enjoy and bon appétit!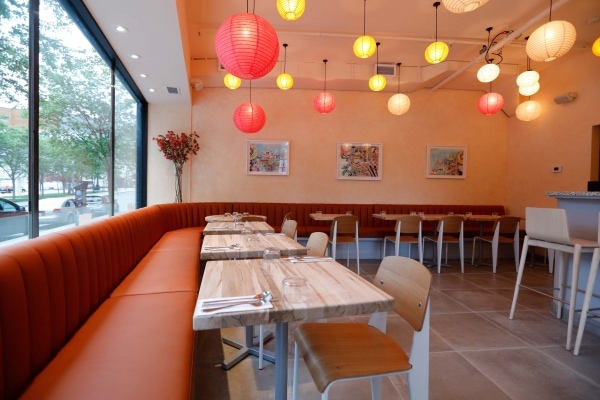 Omma means "mother" in Korean; that's the feeling you get when you enter this comfortable and welcoming place. After the success of its first opening on Bernard Street West, the owners have opened a second establishment in the Quartier des spectacles. With the same winning formula and delectable dishes, Omma is a cozy, family-friendly restaurant where you can eat good comfort food. Chef Mi Kyum Kim and her team prepare traditional Korean dishes as well as some of the chef's creations. Our favourites are the bibimbap, the Korean hot pot and the spicy salmon. The affordable prices, courteous service and the unique offer in the neighbourhood characterize this restaurant; we love this place! Photo Omma
51 Rue Ontario Ouest
Montréal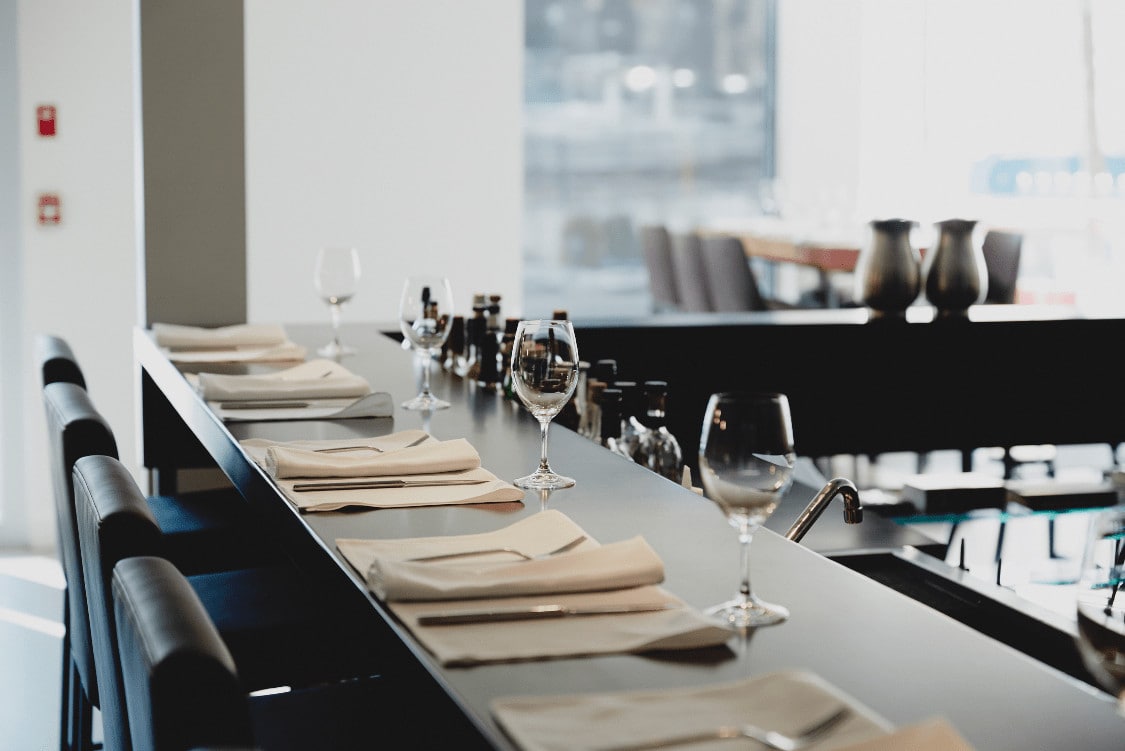 Bouillon Bilk is one of the best restaurants in Montreal. Opened in March 2011, this restaurant on St-Laurent Boulevard has been impressing since its opening. With its minimalist decor, the restaurant offers Quebecois cuisine that is off the beaten path. The menu offers an exceptional taste experience. A menu based on a protein – guinea fowl, cod, venison, etc. – and its accompaniments. The dishes are always delicate and complex. They change often, but the chef's proposals are always very creative and inventive. The establishment also distinguishes itself by the high quality and professionalism of its service. The wine selection is also superb. Photo Alison Slattery
1595 Boulevard Saint-Laurent
Montréal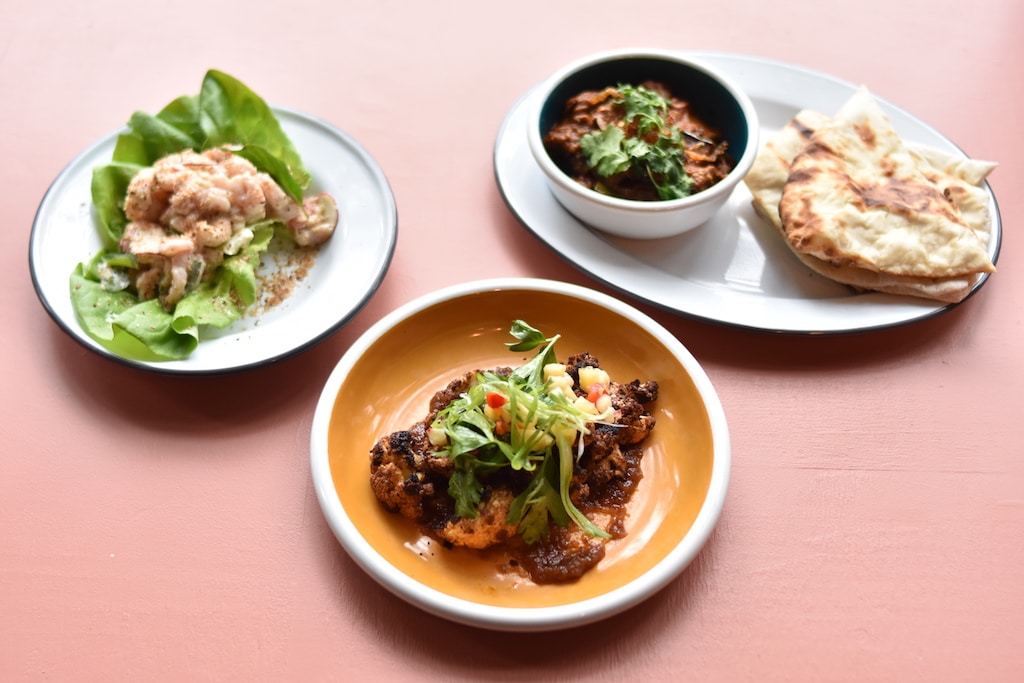 Bar Pamplemousse is a friendly bar that opened its doors last May and offers a very good selection of craft beers on tap in the Quartier des spectacles. A project of the team behind Tiradito, Club Pelicano and Kabinet, this new casual bar offers something unique in the area that will satisfy all beer lovers. The space is cozy and colourful, while the atmosphere is friendly and inviting. The place also offers a few dishes that go well with the excellent beers of the house, all at very affordable prices. Photo Bar Pamplemousse
1579 Boulevard Saint-Laurent
Montréal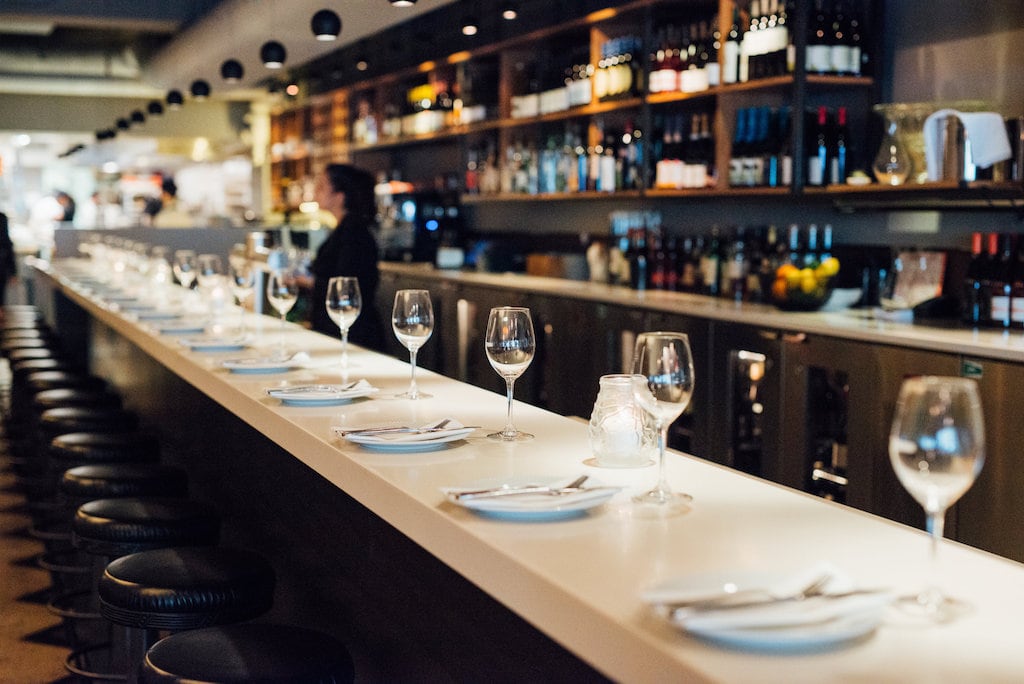 Cadet
In a former army surplus store, the restaurant Cadet on St-Laurent Boulevard now welcomes you every day until 2 am. Like its big brother, Bouillon Bilk, the decor at Cadet is very clean and elegant. The menu features excellent small delicacies to share until late at night, and the entire menu is divided into four categories: vegetables, fish, meat and desserts. To drink, there is a superb wine list, some beers and a cocktail list, mainly with well executed classics. As one of the addresses open on Mondays, we come to Cadet's for its festive atmosphere, its superb dishes and the excellent service! Photo Alison Slattery
1431 Boulevard Saint-Laurent
Montréal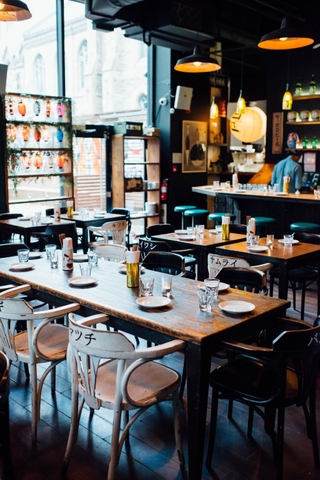 Biiru is a Japanese bistro downtown that offers good food in an original and warm space. The restaurant makes well thought out and executed items such as sashimi, dumplings and yakitoris. The house salads are also very good. During the summer season, the place has a nice terrace ideal for a little break from the frenzy of Sainte-Catherine Street. For an original lunch or dinner, Biiru is a great address to discover downtown, whether it is to eat well, good and cheap, or to drink a very good cocktail from the mixologist Lawrence Picard, a stone's throw from the Quartier des spectacles! Photo Biiru
1433 Rue City Councillors
Montréal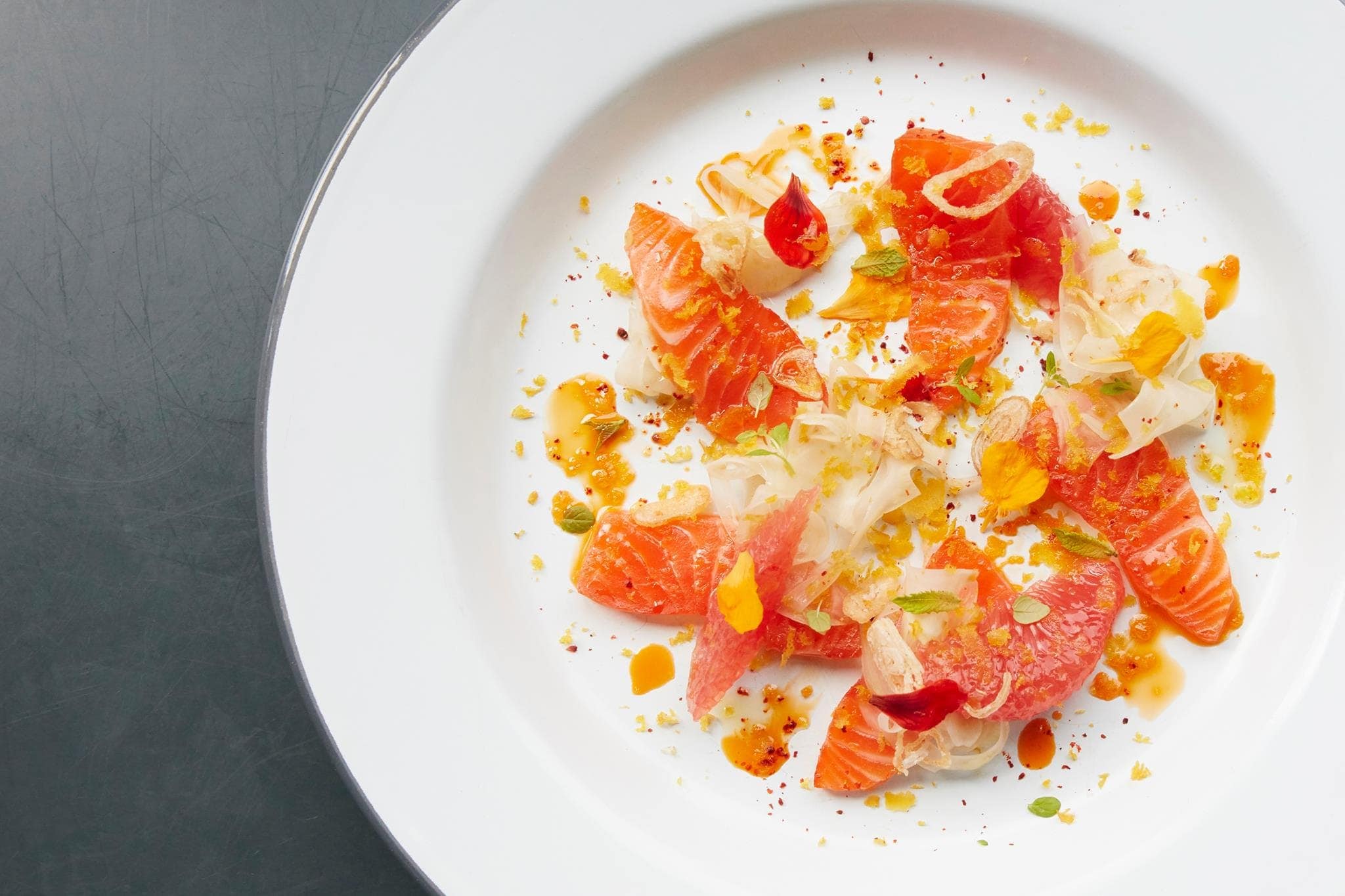 Moleskine
The restaurant Moleskine is the little sibling of the famous Pullman wine bar. The restaurant's decor is surprising, with its open kitchen, its impressive wood-burning oven, its pencils hanging from the ceiling and its menus where you can scribble. Here you can enjoy a simple and well-made cuisine, focused on take out and open for lunch and dinner. You can enjoy good pizzas and some snacks, salads, sandwiches, juices, sodas, teas and coffees. A little set back from the Quartier des spectacles, the address charms by its atmosphere which is at once family friendly and chic, convivial and comfortable. A must try!
3412 Avenue du Parc
Montréal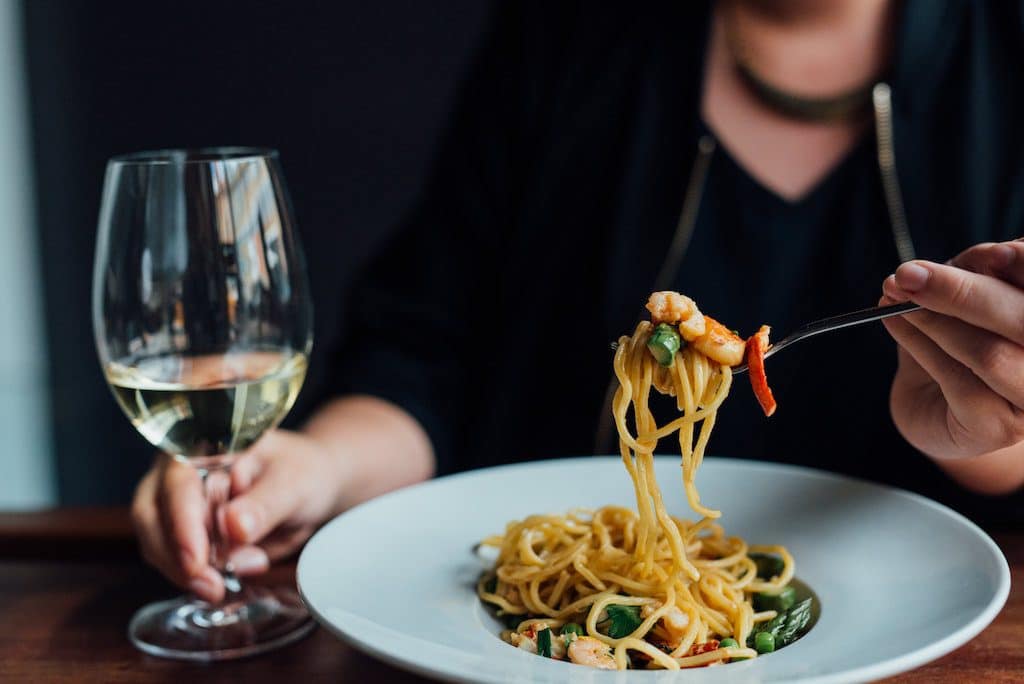 Pullman Wine Bar is one of the first wine bars to open in Montreal! A new concept just a few years ago, Pullman has made a big splash with its large selection of wines, mostly from private imports, and its very fine dishes to share. Here, all the people who work in service are sommeliers! With a dynamic wine list that changes regularly, Pullman offers between 300 and 400 types of wine; something for everyone. We drink great wines as well as more affordable and fun wines under the good advice of expert sommeliers. Also, note that every Sunday in 2018, the wine bar's cellar is 50% off! Alison Slattery
3424 Avenue du Parc
Montréal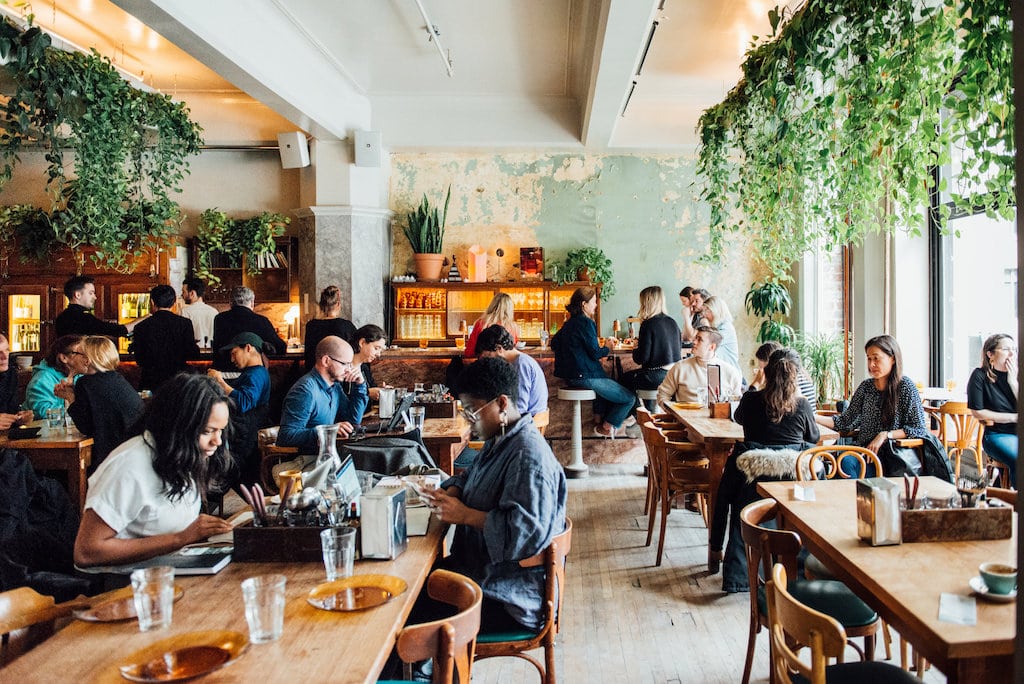 Café Parvis
Café Parvis has become a staple downtown. The magnificent space, adorned with plants, is worth the detour alone. Cleverly designed by Zébulon Perron, the space is bright during the day and perfectly subdued in the evening. In this fabulous space, you can enjoy very good pizzas, salads of all kinds (in various sizes), and more. We love Café Parvis day and night for its elegant and warm atmosphere, as well as for its delicious and accessible menu. Photo Café Parvis
433 Rue Mayor
Montréal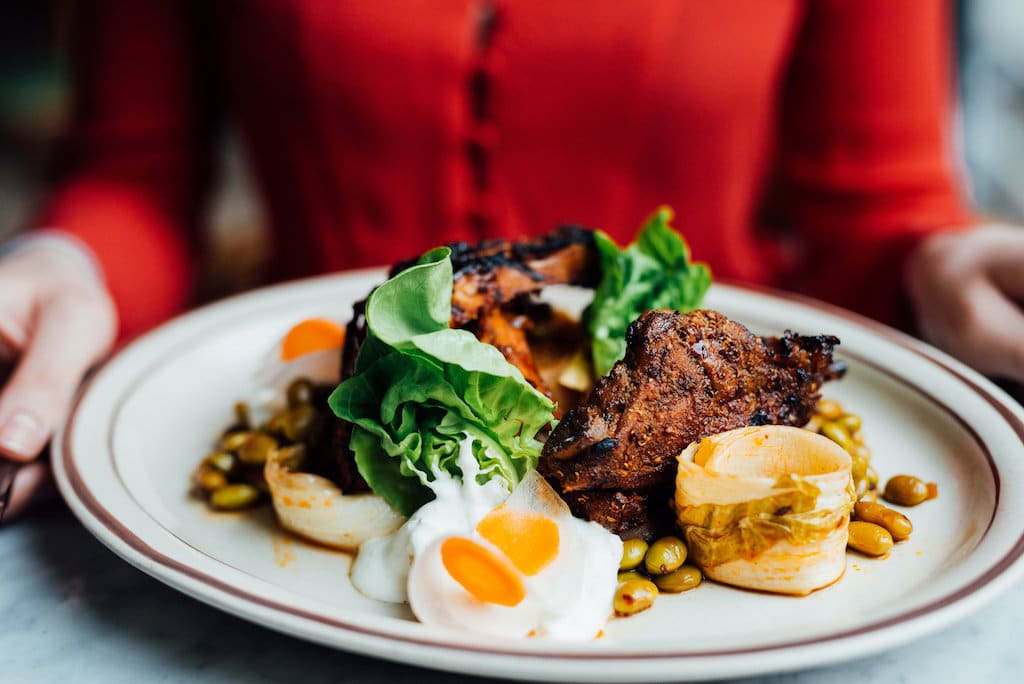 In a decor reminiscent of Berlin, Furco offers a "bar where you can eat well" formula. With a decor by Zébulon Perron, the establishment is often crowded with hip people of all kinds and professionals, especially on Thursday nights. The menu is simple and very good, savouring delicious comfort food, fresh and ideal to enjoy with a nice drink in hand. The place can be noisy, but is still charming if you want a festive date. We love the warm, welcoming service, and the fact that the kitchen closes at midnight – perfect for an after-show meal! Alison Slattery
425 Rue Mayor
Montréal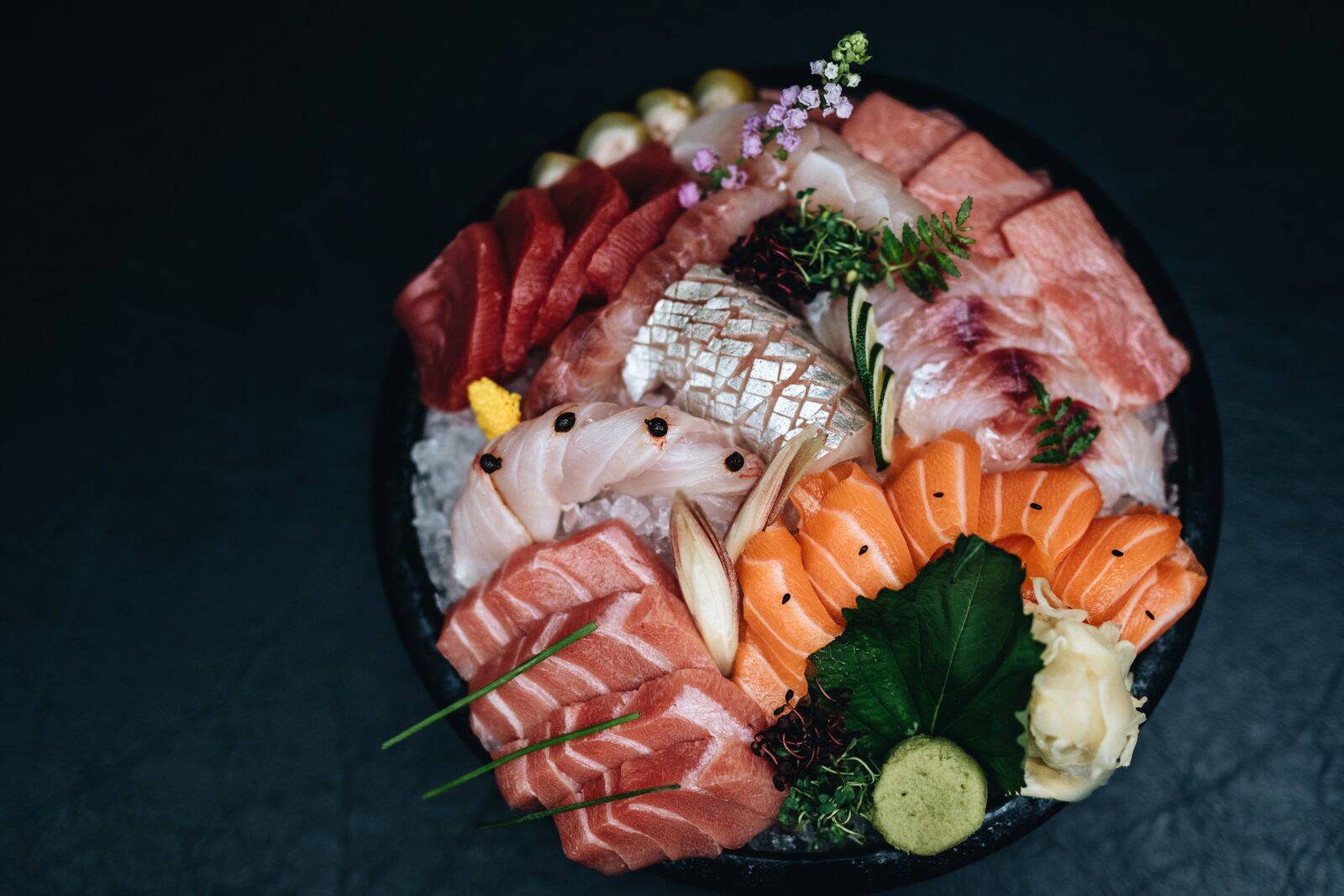 Jatoba
Jatoba opened in late 2014 and offers a delectable Asian menu in an absolutely gorgeous space. For those with a pretty fat wallet, the place will charm your guest or impress the gallery, guaranteed! The Jatoba experience is mainly lived with the memorable seafood platter, the chef's specialty. Small and large dishes from the rest of the menu are easily shared and are great for celebrating. There are also some equally exquisite dishes at more reasonable prices. Delicious dishes, delicious cocktails, courteous service and a superb terrace during the summer season make the experience at Jatoba a pleasant one. Photo Jatoba
1184 Rue du Square-Phillips
Montréal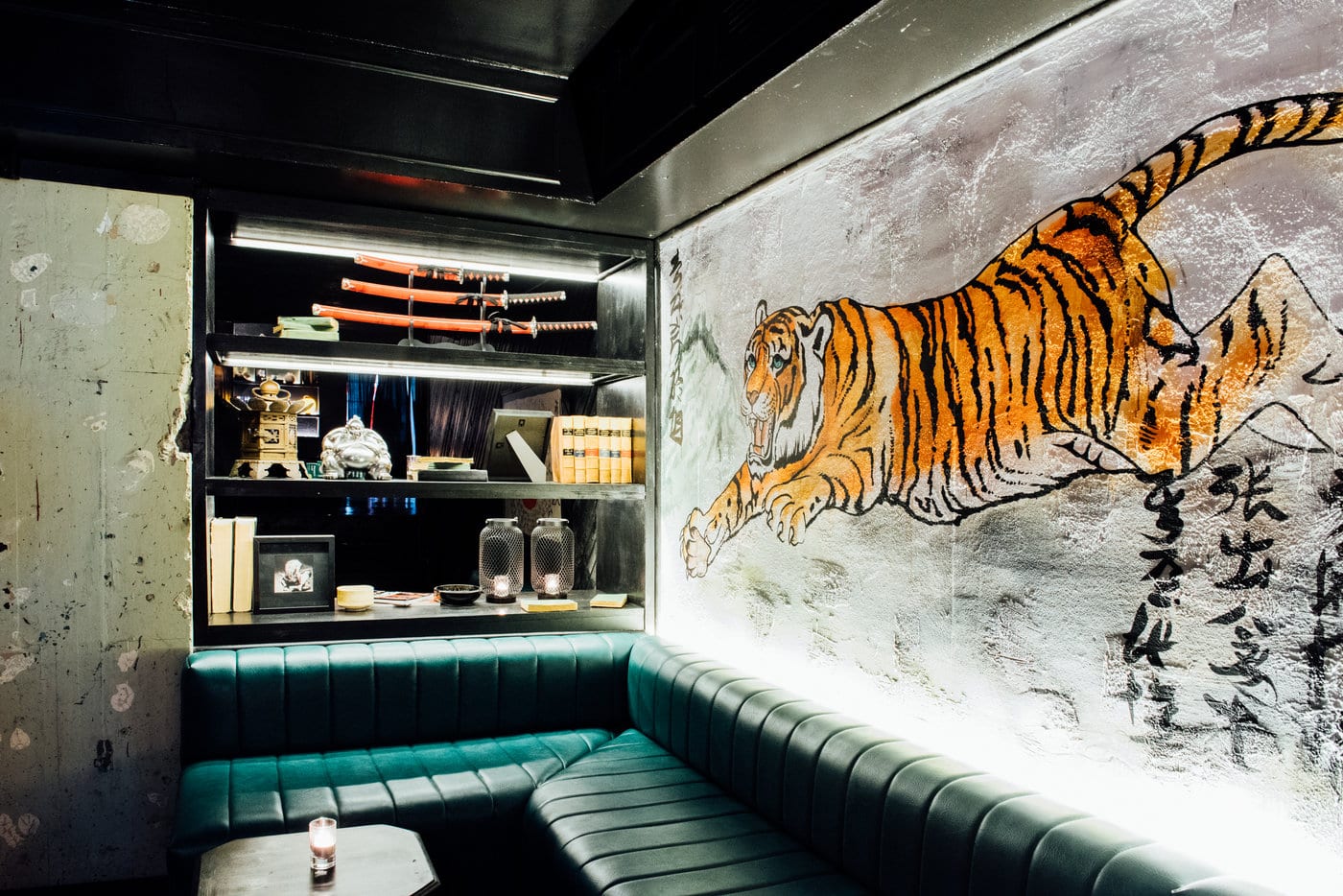 Gokudo is a great new Japanese cocktail bar downtown. The bar is from the same owners as Escondite, Habanera, Biiru and Koa Lua. The front is indicated by a simple Chinese lantern and a facade of thin strips of wood. Once you enter, you come to the small restaurant section which is called Ryōshi. It is only when you pass the black curtain in the middle of the small restaurant that you enter the Japanese cocktail bar Gokudo. To drink, we find delectable Japanese cocktails and to eat, the bar offers small and delicious Japanese bites! On the walls, bookcases full of Asian items are illuminated in a white light, offering a contrast to reinforce the mysterious side of the place. We meet in this hidden bar for a pleasantly zen experience, which is best enjoyed one-on-one! Photo Alison Slattery
630 Rue Cathcart
Montréal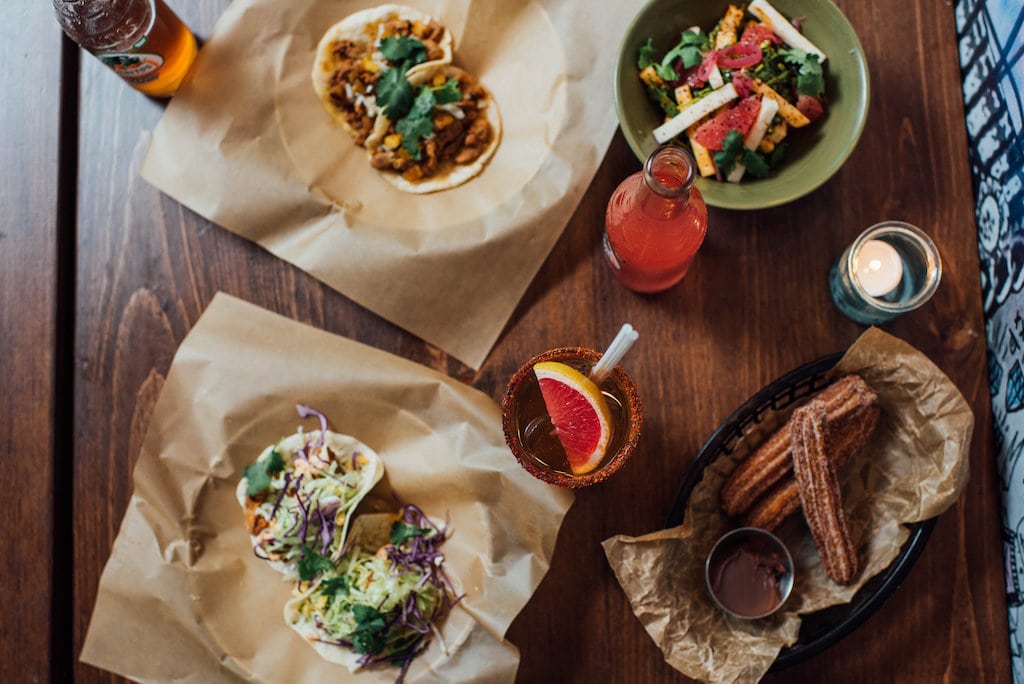 Just a stone's throw from the old fur trade neighbourhood, Escondite is a small but friendly Mexican restaurant. The restaurant offers a selection of delicious and original tacos, as well as small plates of specialties. The braised tongue and the cod are the two most popular tacos. You must also try their churros! They offer a great selection of tequila and mezcal, as well as a fun cocktail menu. The atmosphere of the restaurant is lively and the place is always full. A festive and affordable address to keep in mind when downtown. Photo Alison Slattery
1206 Avenue Union
Montréal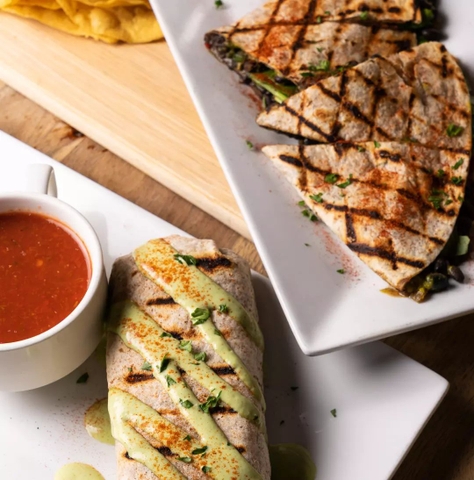 Lola Rosa is a friendly and unpretentious restaurant that has recently opened on St. Catherine Street West, after great success on Parc, William and Milton Streets. Lola Rosa offers good vegetarian meals; salads, quesadillas, hempburgers, burritos, poutine, curries, chilis, lasagnas, soups and other yummy vegetarian dishes. The menu offers a lot of choice – including vegan options – and offers a delivery service. They also have specials for corporate lunches. A charming address to discover! Photo Lola Rosa
276 Rue Sainte-Catherine Ouest
Montréal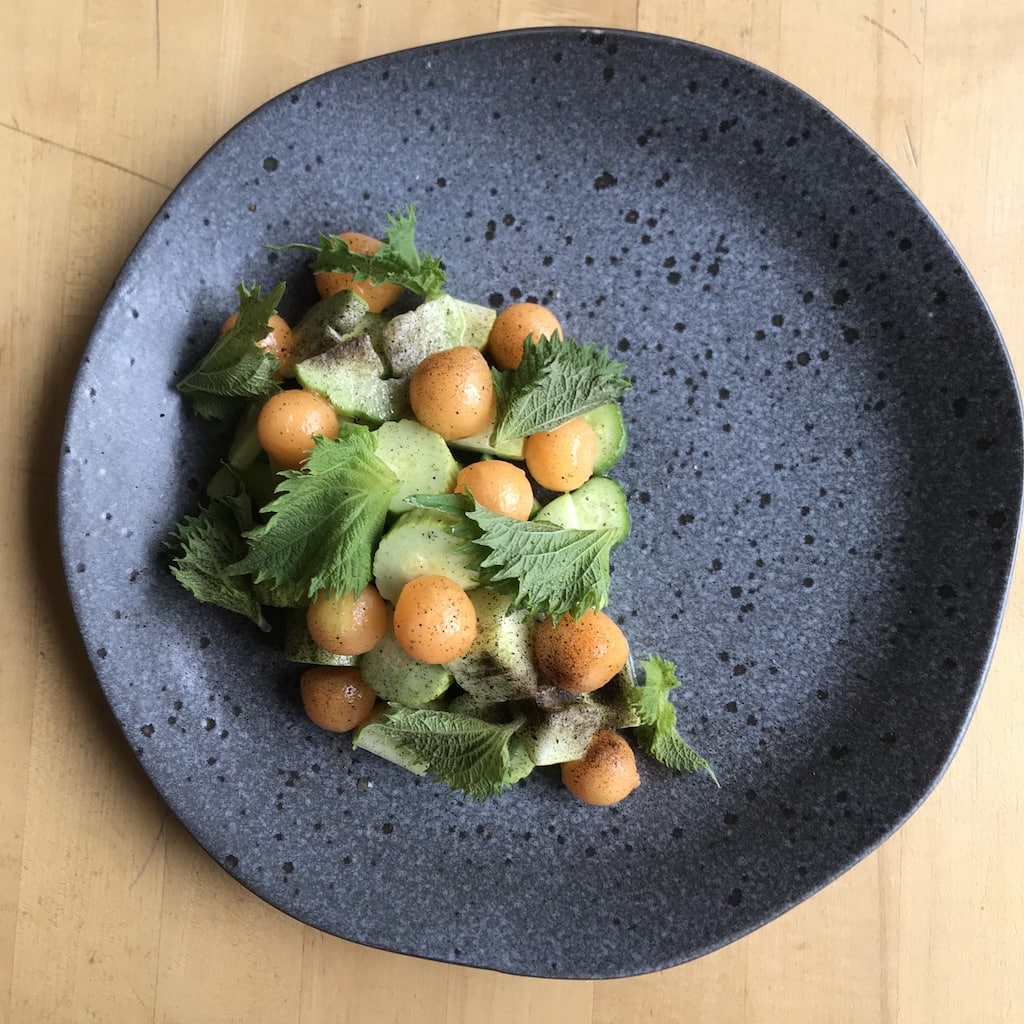 In the heart of the Quartier des spectacles, the Labo Culinaire – Food Lab is a delicious restaurant where the kitchen team is constantly experimenting to make Quebecois producers shine. On the top floor of the SAT and next door to the Satosphere, the Labo Culinaire – Food Lab offers a beautiful setting for Timothée Vielajus' cuisine. He continues to push the local philosophy of the restaurant by creating an inventive menu inspired by seasonal products.
1201 Boulevard Saint-Laurent
Montréal
51 Rue Ontario Ouest Montréal H2X 1Y8
1595 Boulevard Saint-Laurent Montréal H2X 2S9
1579 Boulevard Saint-Laurent Montréal H2X 2S9
1431 Boulevard Saint-Laurent Montréal H2X 2S8
1433 Rue City Councillors Montréal H3A 2E4
3412 Avenue du Parc Montréal H2X 2H5
3424 Avenue du Parc Montréal H2X 2H5
433 Rue Mayor Montréal H3A 1N9
425 Rue Mayor Montréal H3A 1N9
1184 Rue du Square-Phillips Montréal H3B 3C8
630 Rue Cathcart Montréal H3B 3C4
1206 Avenue Union Montréal H3B 3A7
276 Rue Sainte-Catherine Ouest Montréal H2X 2A1
1201 Boulevard Saint-Laurent Montréal H2X 1K4