The Best Sushi in Montreal: Where to go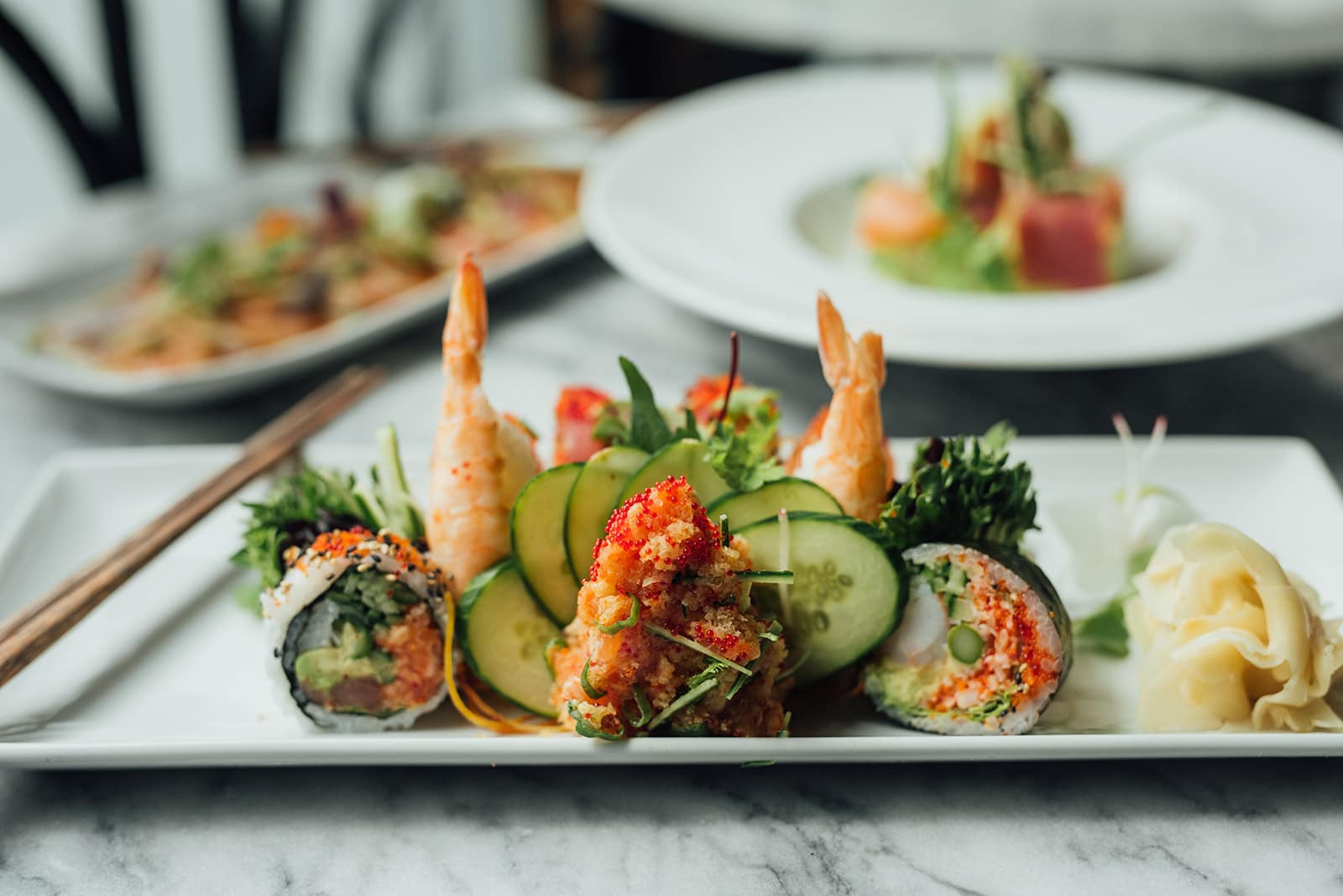 Sushi is one our favourites at Tastet, and we recognize just how important it is to find good sushi – but this isn't as easily done as it is said. Whether its the freshness of the seafood and other ingredients, the techniques of assembly, or the creativity of the dish, there are many factors that go into determining good sushi from bad. For these reasons, we thought it was time to make a list of where exactly you can go to enjoy amazing sushi, on all accounts.
The best sushi is undoubtedly to be found in Japan, but while we all await our next trip over there, these Montreal restaurants may do just the trick! Scattered throughout the city, the diversity of these restaurants reflects just how versatile sushi has become. While the traditional dish is rooted in skillful techniques and dedicated practice, sushi has since become something far more adaptable in North America.
Nowadays, sushi chefs are increasingly drawing inspirations from cuisines of all kinds, introducing new flavours to the dish, creating new presentation styles and accompaniments – the world of sushi is never-ending! That being said, we of course keep traditional sushi deep in our hearts, because nothing can beat a well executed classic maki roll.
If you are looking for more lists with suggestions to the best addresses to find your favourite dishes, check out our list of the best bibimbaps in Montreal, or the best dumplings in Montreal! We also have lists of where to find other classics, like the best ice cream in the city!
See on map
156 Avenue Laurier Ouest Montréal H2T 2N7
1650 Avenue Laurier Est Montréal H2J 1J2
378 Avenue Victoria Westmount H3Z 2N4
424 Avenue Duluth Est Montréal H2L 1A3
3609 Rue Saint-Denis Montréal H2X 3L6
399 Avenue Laurier Ouest Montréal H2V 2K3
928 Avenue du Mont-Royal Est Montréal H2J 1X2
4185 Rue Sainte-Catherine Westmount H3Z 3K2
3339 Boulevard des Sources Dollard-des-Ormeaux H9B 1Z8