The Best Sushi in Montreal: Where to go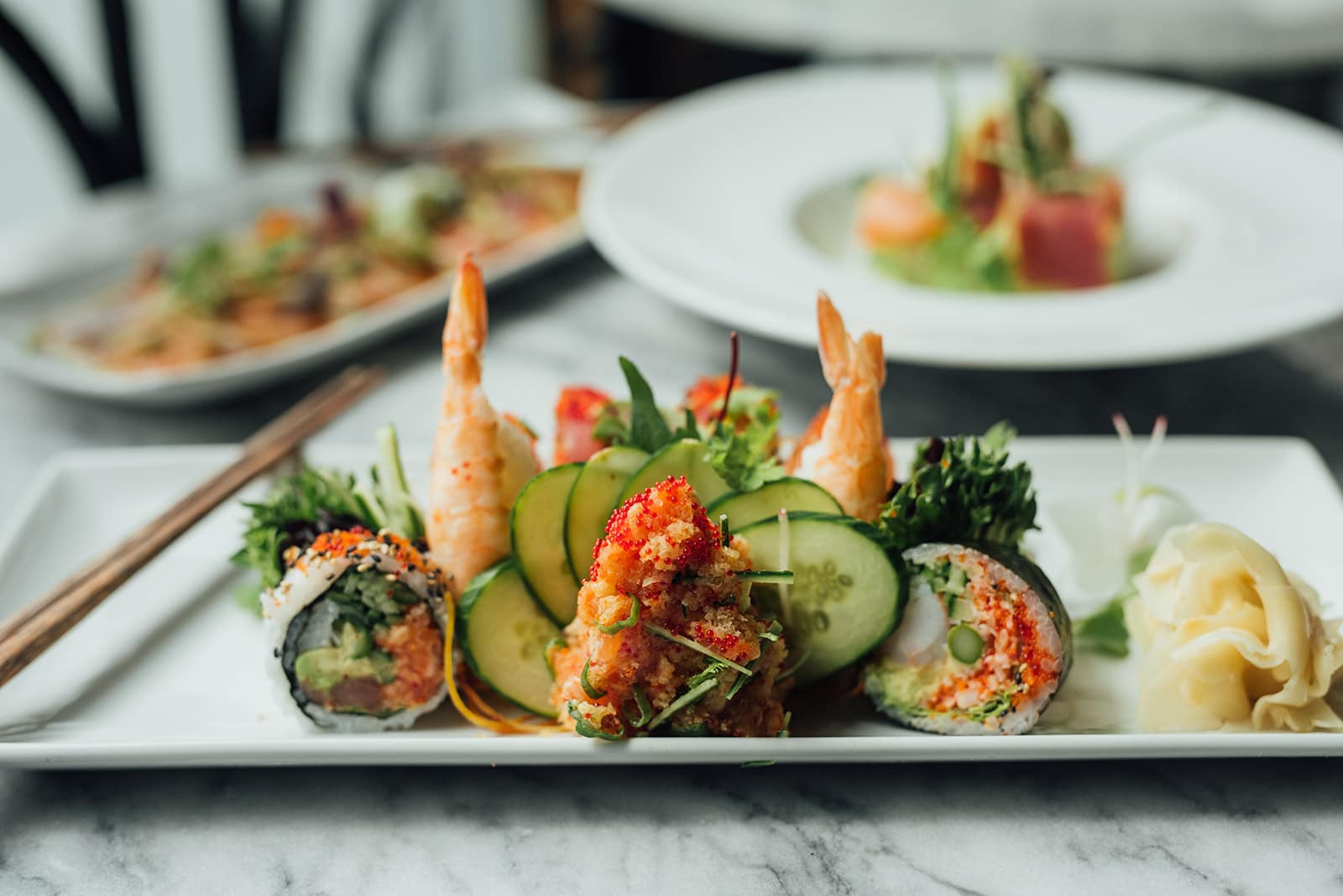 Now widely recognized as the quintessential Japanese dish, sushi is a bite-sized dish of vinegared rice and sliced fish, often wrapped in a sheet of seaweed. Originally, the fish was stored between layers of rice in jars to preserve the protein. After a year (or more) of storage, the fish was eaten, while the rice was discarded. Legend has it that this practice originated in China before spreading to Japan. Later, the inhabitants of Edo (now Tokyo) added vinegar to the mixture to speed up the fermentation process. It was then that the Japanese began to eat fish with vinegared rice, leading to what we know today as sushi.
Montreal adopted sushi very quickly. Since then, it's almost impossible not to come across small restaurants serving an impressive variety of these Japanese delicacies when wandering the city's streets. Some restaurateurs go for authenticity, while others try to offer a new adaptation of the Japanese specialty. Sushi's versatility seems to be at the root of Montrealers' love affair with it, which can be enjoyed as much on a romantic one-on-one as on a Wednesday evening after a long day's work. For some, sushi has even replaced pizza as the meal of choice when moving.
So, for those many occasions, whether unique or ordinary, Tastet has put together a list of the best places to eat sushi in Montreal.
For more Japanese suggestions, we recommend our list of the best Japanese addresses in Montreal.
Enjoy your discoveries!
See on map
156 Avenue Laurier Ouest Montréal H2T 2N7
1650 Avenue Laurier Est Montréal H2J 1J2
378 Avenue Victoria Westmount H3Z 2N4
424 Avenue Duluth Est Montréal H2L 1A3
3609 Rue Saint-Denis Montréal H2X 3L6
399 Avenue Laurier Ouest Montréal H2V 2K3
928 Avenue du Mont-Royal Est Montréal H2J 1X2
3339 Sources Boulevard Dollard-Des Ormeaux H9B 1Z8
640 Rue Saint-Paul Ouest Montréal H3C 1L9
1227 Rue de la Montagne Montréal H3G 1Z2