The Best of Little Italy: Our suggestions for bars, cafés and restaurants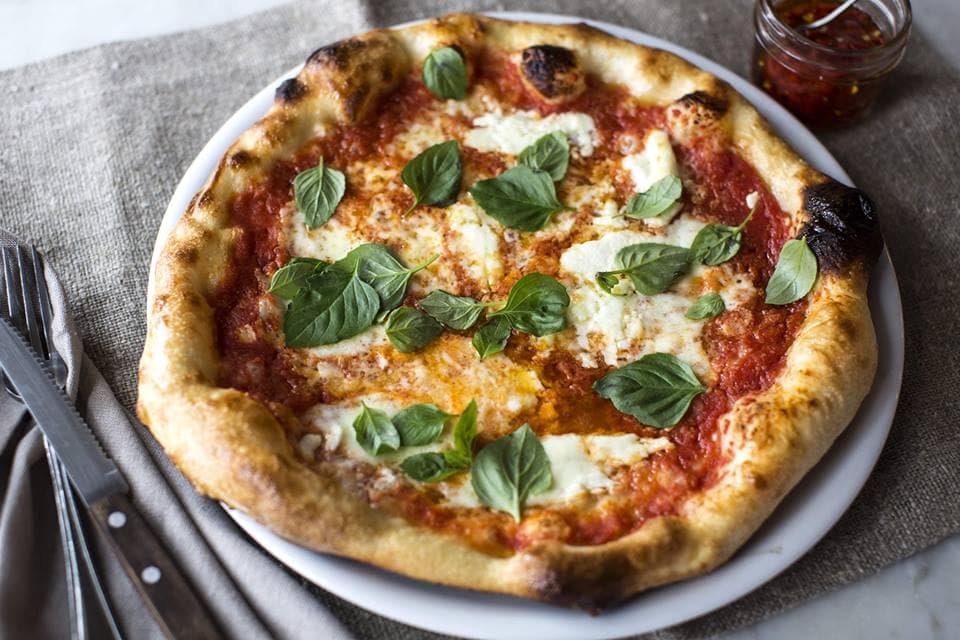 Little Italy has it all – beautiful parks, a charming atmosphere, the Jean-Talon market, a host of lovely stores and, of course, amazing places to eat and drink.
The neighbourhood first developed as a residential area for Italians who immigrated en masse at the end of the 19th century to work in the construction of the Canadian railroads. This wave of immigrants gradually established its culture and turned the neighbourhood into the Little Italy we all know today, with its emblematic monuments such as the Madonna della Difesa church. A second wave of Italian immigration occurred after World War II, and the neighbourhood quickly solidified itself as the epicenter of the Italian community. Italian churches and specialty grocery stores can be found on every corner. Today's Little Italy is home to some of the best Italian restaurants and cafes in the city, as well as some of our favourite (non-Italian) restaurants!
As a visitor, there is much to discover in the neighbourhood. And as a foodie, you'll never lack places to try! Whether you want to pack a picnic lunch at the Jean-Talon market, enjoy Dante Park, or grab a bite to eat in one of the many Italian bistros, this neighbourhood is a foodie's paradise.
Note that this list is not exhaustive, it simply highlights some good addresses if you are looking for a place to go out and have a bite to eat or a drink.
Bon appétit!
See on map
6389 Boulevard Saint-Laurent Montréal H2S 3C3
48 Rue Dante Montréal H2S 1J6
38 Rue Beaubien Est Montréal H2S 1P8
150 Rue Saint-Zotique East Montréal H2S 1K8
45 Avenue Mozart Ouest Montréal H2S 1C1
83 Rue Saint-Zotique East Montréal H2S 1K7
65 Rue Saint-Zotique East Montréal H2S 1K6
6576 Boulevard Saint-Laurent Montréal H2S 3C6
6448 Boulevard Saint-Laurent Montréal H2S 3C4
6835 Boulevard Saint-Laurent Montréal H2S 3C8
7024 Avenue Casgrain Montréal H2S 3A2
7070 Avenue Henri-Julien Montréal H2S 3S3
170 Rue Jean-Talon Est Montréal H2R 1S7
277 Rue Dante Montréal H2S 1K3
189 Rue Dante Montréal H2S 1K1
69 Rue Saint-Zotique East Montréal H2S 1K7
328 Rue Beaubien Est Montréal H2S 1R8
45 Rue Beaubien Est Montréal H2S 1P8
6827 Rue Saint-Dominique Montréal H2S 3B1
48 Rue Dante Montréal H2S 1J6
39 Rue Dante Montréal H2S 1J6
6956 Rue Drolet Montréal H2S 2T3
6956 Rue Drolet Montréal H2S 2T3
6956 Rue Drolet Montréal H2S 2T3